Welcome to you strike me as the kind of guy who would have a tug looking at old pics of himself.
Fucking Thursday's. Not that anyone has the right to complain. Short week last week. Short week this week. And short week next week for ANZAC Day holiday... that is if you're an Aussie or Kiwi. If you break it down, most normal people have had to work 5 out of 12 days. Shame I'm not normal people and don't really get public holidays off. Friday, Saturday and Sunday aren't usually 'work' days and I spent the bulk of Monday working on this update. WTF am I even on about...
The Easter weekend was enjoyable in almost every possible way. It felt far longer than it was... probably because it wasn't jam packed. Did stuff but there was an end to it, there was periods of inactivity. Also, the heavily pregs GF is in bed by 7pm most nights making my options a) lie quietly in bed next to her; b) go out; or c) couch and TV. Obviously C is the option because a) "The light from your phone is shining in my eyes arrggghh!"; b) increasingly harder c) I don't have to compromise what I watch. Gotta admit to some frustration in that department however. We're living in the age of choice. I just about spend more time surfing around Netflix trying to find something to watch than I do actually watching. And now my patience has become reduced as a result. If the show/film isn't good after 20 minutes its back to the menu to restart the search. They've made it too easy for us. Eventually it'll come full circle and society will collapse. Thanks Netflix.
Good Friday was a good Friday. Mostly taken up by sitting in a park with the fam, eating some food, kicking the football and chatting. In the later afternoon we had friends drop by for coffe and small talk, then demolished fish and chips for dinner. Can't ask for much more than that.
Good Saturday was chill. Had to go get a blood test at the same rude cunts doctor's surgery I've been going to since I was a kid. Really, really, really need to find a new one. Not an ounce of personality or a smile or friendliness or acknowledgement from people who I've dealt with on countless occasions. Oh and the owner is a nosepicker. Next was home to collect the child and go do groceries. As expected people were feral as they desperately tried to replenish supplies after an ENTIRE day of the shops being closed. The poor little things. The final task for Saturday was to move a bed. By that I mean borrow a car, drive far away, load up and take it to someone else's house. Urgh.
So I'm not particularly religious but do strongly believe that if Jesus were alive today he'd start Easter Sunday with homemade [motherfucking] eggs benedict. And that we did. It was a prelude to a day of terrible eating choices. The GF's fam rolled over midmorning and the insanity really unfolded. Why 'insanity' you ask? Insanity because despite months of "Please don't go overboard buying chocolate" that's exactly what everyone did. WHY? Easter egg hunt! WHY? Apparently it's so cute watching a two-year old find the eggs. And it is but everyone let's be clear - it's not a hunt if you dump hundreds of eggs on the back lawn and pick them up. That's a harvest. Can't imagine what this teaches a toddler about life and eating habits but it probably aint good. The secondary issue of course is all that chocolate. You don't want to bin it, you have one egg here, one egg there and slowly but surely stack on 3-5 kilograms whilst catching the diabetes. For the record I fucking loved Easter egg harvests as a kid.
The cousin/boarder/layabout we have living with us announced she was moving out On Monday which triggered a flurry of Gumtree action plus traipsing around to collect cheap furniture. A chunk of this happened Sunday, the rest happened across Monday. The upside is we have a spare bedroom again. The downside is I'm going to miss having someone around that doesn't have baby brain or a baby's brain...
Alright alright alright. Let's do this thing I like to call an update. Prepare for awesomeness. Check it...

'Thumb Face'Ever Seen 25 Pretty Girls Turn Into Ugly Girls Before Your Very Eyes? You Soon Will With 'Thumb Face' - NO Shame"Annnnd That's How I Got Herpes" - Still Got It!Elizabeth Hurley Looking Good Enough To Cum Inside – But Too Bad You're Not A Billionaire And She's Too Old To Get Knocked Up. - Bella Titties!Bella Thorne Hits Instagram With No Bra In See Through Top - Remember Her?Hot Video Of Classic Boob Model Aria Giovanni Getting Naked By The Pool! One Of The First Models Ever Posted On Orsm! - FB Murder :-(Steve Stephens Spree Murderer Kills Elderly Man - Phun ButtsPhun's Bonus Butts Gallery #82. If You Like Butts... Lotttttttts And Lots Of Butts... - Office SlutOffice Secretary Riding On Cock - Split'er!!Looks Like Someone Finally Upgraded From Masturbating To Rough Anal... Only 18 And Already A Veteran Sex Star!


Soccer MomSoccer Mom Marks Her Territory. What A Dirty Bitch! - Mind-BlowingSex Is Nothing Short Of Mind-Blowing With This 19-Year-Old From Brooklyn... Sweet Mother Of All Erect Penises, This Is Hot. - Dick ShareMILF And Babysitter Share A Cock - Tove's TitsTove Lo Titty Flash At Coachella - OMFG Oops - Serious CrazyThis Is Why I Don't Feed Animals In The Wild - ALL WomanFantastic Set Of Angela White Getting Naked In A Car - Paris NipsParis Hilton Nipple Show At 2017 Coachella -Out ColdNight Night! Drunk Idiot Never Saw It Coming


Up The ButtTeen Gets Excited In The Parking Lot... And Then She Gets Fucked! - Sweet JESUSAmazing Compilation Of Slutty Pornstars Sucking Dick The Way Only Slutty Pornstars Can (Ie. Way Better Than A Normal Girl In The Real World!) - Good NakedTrust Me When I Say Holly Owens Is The Model You Need To Know - Has BallsYou Can't Deny This Dude Has Balls! - Friendly FightIs This The Friendliest Fight Ever? - Sen-SATIONALI Have No Idea Who Retall Is But God Fucking Damn Fucking Damn Fucking Damn Fucking Damn!! - Ireland SlipIreland Baldwin Nip Slip Out The Beach - Aussie LezLesbian Babes With Hairy And Trimmed Cunts


Wife: "I dreamt they were auctioning off dicks. The big ones went for ten dollars and the thick ones went for twenty dollars". Husband: "How about the ones like mine?" Wife: "Oh they just gave those away". Husband: "I had a dream too... I dreamt they were auctioning off cunts. The pretty ones went for a thousand dollars, and the little tight ones went for two thousand".
Wife: "And how much for the ones like mine?" Husband: "That's where they held the auction".
--
Two guys are drinking at a bar. The first says "Do you ever start thinking about something, and when you go to talk, you say something you don't mean?" The second guy says "Yeah, I was at the airport buying plane tickets, and the chick behind the counter had these huge tits, and instead of asking her for 'two tickets to Pittsburgh' I asked for 'two tickets to Titsburgh' The first guy says "Yeah, well I was having breakfast with my wife last week, and instead of saying 'Honey can you please pass me the sugar?', I said 'You've ruined my life you FUCKING BITCH!'"
--
A vampire goes into a pub and asks for boiling water. The barman says "I thought you only drank blood?" The vampire pulls out a used tampon and says "I'm making tea".
--
Little Red Riding Hood was on her way to see her grandmother in the forest. Her mother warned her "Don't walk through the forest, take the path, or else the Big Bad Wolf will catch you and suck your tits dry!" Little Red started towards her grandmother's house but decided to take the shortcut through the forest anyway. The turtle stopped Little Red and warned her "Turn back and use the path, because if the Big Bad Wolf finds you, he'll suck your tits dry!" Little Red was almost there, so she kept going through the forest. Sure enough, the Big Bad Wolf jumps out of nowhere and tells her "Take off your shirt Little Red Riding Hood - I'm gonna suck your tits dry!!". "Oh no you don't" yells Little Red, as she pulls up her skirt "You're gonna eat me just like the story says!"
ORSM VIDEO
IT'S PROBABLY THE BEST THING TO EVER HAPPEN TO ONLINE PORN. SERIOUSLY. EVER. HERE'S WHY YOU'LL CARE
THE STRANGEST SHIT YOU'VE SEEN IN A HOTEL
I love staying in hotels. You know that at some point some nasty shit has happened in the exact spot your face is trying to sleep. Maybe someone died there or, most likely, someone jizzed after pulling out of a prostitute. It's all part of the magic...
-We had a couple in their 70's stay with us once who were the absolute best. We offered a complimentary dinner around 6pm and the wife had come over to the front desk and brought me a plate of dinner, saying "You're far too skinny to get any girls, young man". I thanked her and ate it, while her husband walked up, gave her a leash, and she left to go walk the dog outside while her husband and I talked about what they were doing in my neck of the woods. They go back to their rooms about half an hour later, and I go about my business. Around 8:30, he calls down crying, saying his wife won't wake up. I go up there, calling 911, but I found that she had passed away, sleeping on his shoulder, while they were watching Wheel of Fortune. I wept like a girl that night, and kept him company while he tried to call his children, who weren't picking up their phones.
-We had to kick some burger convention attendees out when they dumped mayo and relish into the hot tub.
-A mate of mine worked at an Ibis (cheapish hotel brand in Australia, unsure where else) as a temp cleaner. Not really disgusting or weird, but the residents had decided to cover the floor in the bathroom with mayonnaise, and the same with the mirrors.
-One of our wonderful guests decided to take a poop in our hot tub and not tell anyone. Shortly after another guest comes to me after using the hot tub and asks why the bubbles were brown.
-As the owner of a B&B for the last eight years the craziest thing I ever found was an old battered notebook with "Why I love salad" written on the front and then dozens of pages on why salad was amazing. There'd be the occasional suggestion that the author believed salad to be alive in some sense. Looked like it had been written on and off over the course of several years.
-I was a front desk agent while I'm college. One of the house keepers discovered a giant jug of lube, a 2 headed black dildo, and an assortment of bloody needles left scattered about the room.
-A friend of mine was managing a few years ago: A hostage. Guy and girl meet a drug dealer at his hotel room. They guy didn't have enough money or something. So the dealer tells him to go get it while the girl waits with him in the room. Apparently the guy bailed and ditched his girlfriend with the scumbag drug dealer. When it became clear that the guy was not going to come back, the drug dealer spent a few hours raping the girl. Security went to the room because of several noise complaints. The security guy knocked on the door and heard someone start yelling for help. He called for backup. While security was calling the cops the drug dealer fled the scene. When the police showed up they found some drugs, a big bag of sex toys, a gun in the room and a severely battered and traumatised woman.
-When I was working as an interim manager at the Days Inn in Grand Forks, I was sleeping in my room when I received a call from my night desk clerk at about 2am. He said that there was a guy by the vending machine that I needed to go talk to. So I got up and dressed and as I walked down towards the vending machine, saw a guy who was extremely drunk standing there peeing on the machine. I said "What the hell are you doing?!" He just zipped up and walked away.
-Checked room left with door wide open. On the table was brown bag with over $20,000 in cash. Best reply: "Hey boss, I found $15,000 in that room..."
-I was working at a luxury hotel and we had a fairly big name band staying with us. There were no noise complaints, and they seemed to be perfect tenants. When they left and we went to clean the room, EVERY SINGLE PIECE of furniture was nailed to the ceiling in roughly the same configuration that it was in on the floor. I found it to be quite amusing. Management didn't.
-A famous male soap opera star came into town for a special city-wide event in which he was the guest of honour. A very perky room service attendant was determined to meet the star. She traded shifts with other associates so she could be around if he called. As luck would have it, he called on the third night of his stay requesting champagne and hors d'oeuvres. She was so excited that she made a special arrangement of flowers and made the tray look very nice. With her hand shaking, she knocked on the door and said "Room Service" but he did not answer. She knocked again. She was about to leave the tray outside of his door when the door opened. There was her soap hunk standing at the door wearing nothing but a towel. As he moved back to let her in, the door snagged his towel and it fell to the ground. She screamed, dropped the beautiful tray she had prepared and ran down the hall. She was so embarrassed by this experience she begged other associates to take her shifts so she would never see him again.
-Weirdest thing I ever found was a dead woman. She was anorexic and had taken too many laxatives. Her body was halfway to the bathroom, and there was a... trail... from the bed to her body. That was also the day I learned that apparently you can shit to death.
-One guest was spending the night in an $80 motel room in central New York. But he didn't expect to find this added bonus in his bed. There was a cat in one of the box springs, discovered after he began to stick his little paw out and swipe at us.
-When I was running the Days Inn in Grand Forks, ND we found out that one of our rooms had 15 high schoolers drinking and partying. My GSA decided to kick them out and to get them moving he knocked on the door and told them that he had called the cops and they were on the way. At that moment all 15 kids kicked out the screen in the window and proceeded to one by one jump out of two story window into the snow bank below and sprint off to their cars! Granted, I had to replace a screen, but watching them jump from the window was the funniest damn thing to watch.
-My family is in the hotel business. One day a particular room just started to stink to high hell for no apparent reason. We checked everywhere multiple times looking for the source of the scent, no dice. We sprayed everything in the room numerous times with deodoriser to no avail. Left the room open daily for months to air it out without any change. Finally, we tracked the smell to the table lamp. We were dumbfounded, asking ourselves how it could be emanating from there. Son of a bitch had broken the thing, put a fish in it, and glued it back together. My brother and I died laughing and actually applauded this guy's ingenuity.
-Saudi Arabian prince Saud Abdulaziz bin Nasser al Saud violently murdered his male submissive slave in a top London hotel in 2010. There was a sexual element to the murder, but the prince repeatedly denied this. He was also charged with grievous bodily harm after ferociously attacking the submissive in one of the hotel's lifts. The submissive, had bite marks on his cheeks and ears. Some of the bite marks predated the murder. The bites were believed to have occurred in sadistic sexual situations. Apparently the pair had been carrying on their insanely brutal master-slave relationship for some time. Al Saud had frequently attacked his personal servant "for his own personal gratification. The prince was denied diplomatic immunity and jailed for life despite his wealth and royal blood.
-I don't work at a hotel, but one time I got to stay in a really nice hotel room with a Jacuzzi in it. The moment I turned on the jets to the Jacuzzi, penis-shaped confetti came out of them.
Want more? Find Part #1 in the Orsm Archives here.
HOW'S THESE THIGH GAPS? CALL 1-800-UNBELIEVABLE!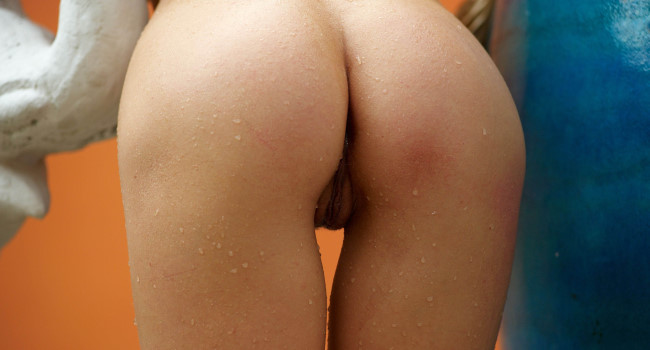 Previously on Orsm: THIGH GAP #3 - THIGH GAP #2 - THIGH GAP #1
Jimmy is hired to play his trumpet on the score of a movie. He's excited and especially thrilled because he gets to take two long solos.
After the sessions, which go great, Jimmy can't wait to see the finished product. He asks the producer where and when he can catch the film. A little embarrassed, the producer explains that the music is for a porno flick that will be out in a month, and he tells Jimmy where he can go to see it.
A month later, Jimmy puts his collar up, puts on dark glasses, and he goes to the theatre where the picture is playing. He walks in and sits way in the back, next to an elderly couple who also seems to be disguised and hiding.
The movie starts, and it's the filthiest, most perverted porno flick ever. Group sex, S&M, golden showers... and then, halfway through, a dog gets in on the action. Before anyone can blink an eye, the dog has done all the women in every orifice... and most of the men too.
Jimmy is incredibly embarrassed, and he turns to the old couple and whispers "I'm only here for the music".
The woman turns to Jimmy and whispers back "I understand, we're here to see our dog".
ORSM VIDEO
A young fellow was about to be married and was asking his grandfather about sex.
He asked "How often should you have it?" His grandfather told him that "When you first get married, you want it all the time, and maybe do it several times a day. Later on, sex tapers off and you have it once a week or so. Then as you get older, you have sex maybe once a month. When you get really old, you are lucky to have it once a year, maybe on your anniversary".
The young fellow then asked his grandfather "Well how about you and grandma now?" His grandfather replied "Oh, we just have oral sex now". "What's oral sex?" the young fellow asked. "Well" grandpa said "she goes to bed in her room, and I go to bed in my room. And she yells 'Fuck you' and I holler back 'Fuck you too.'"
30 GIRLS SO GOD DAMN CUTE THEY ARE WORTH A STALKING CHARGE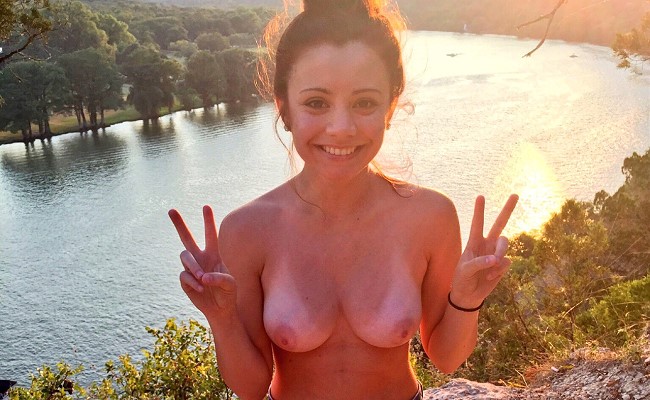 Previously on Orsm: CUTE #6 - CUTE #5 - CUTE #4 - CUTE #3 - CUTE #2 - CUTE #1
Why is MyFreeCams.com one of the most awesome websites in the history of forever? Firstly, there are hundreds of hot models online at any given time AND you can watch their live webcam feed in HQ with sound AND chat. Secondly, you don't need a credit card or have to install any dodgy software - it's all absolutely free! And finally, why do I sound so fucking excited? Because MyFreeCams really is that brilliant. Click here to check it out now!
ORSM VIDEO
One day while walking down the street a highly successful Human Resources Director was tragically hit by a bus and she died. Her soul arrived up in heaven where she was met at the Pearly Gates by St. Peter himself.
"Welcome to Heaven" said St. Peter. "Before you get settled in though, it seems we have a problem. You see, strangely enough, we've never once had a Human Resources Director make it this far and we're not really sure what to do with you".
"No problem, just let me in" said the woman. "Well, I'd like to" replied St. Peter "but I have higher orders. What we're going to do is let you have a day in Hell and a day in Heaven and then you can choose whichever one you want to spend an eternity in".
"Actually, I think I've made up my mind, I prefer to stay in Heaven" said the woman. "Sorry, we have rules..".
And with that St. Peter put the executive in an elevator and it went down-down-down to hell. The doors opened and she found herself stepping out onto the putting green of a beautiful golf course. In the distance was a country club and standing in front of her were all her friends - fellow executives that she had worked with and they were all dressed in evening gowns and cheering for her. They ran up and kissed her on both cheeks and they talked about old times. They played an excellent round of golf and at night went to the country club where she enjoyed an excellent steak and lobster dinner. She met the Devil who was actually a really nice guy and she had a great time telling jokes and dancing. She was having such a good time that before she knew it, it was time to leave. Everybody shook her hand and waved good-bye as she got on the elevator.
The elevator went up-up-up and opened back up at the Pearly Gates and she found St. Peter waiting for her.
"Now it's time to spend a day in heaven" he said. So she spent the next 24 hours lounging around on clouds and playing the harp and singing.
She had a great time and before she knew it her 24 hours were up and St. Peter came and got her. "So, you've spent a day in hell and you've spent a day in heaven. Now you must choose your eternity" he said. The woman paused for a second and then replied "Well, I never thought I'd say this, I mean, Heaven has been really great and all, but I think I had a better time in Hell". So St. Peter escorted her to the elevator and again she went down-down-down back to Hell.
When the doors of the elevator opened she found herself standing in a desolate wasteland covered in garbage and filth. She saw her friends were dressed in rags and were picking up the garbage and putting it in sacks.
The Devil came up to her and put his arm around her.
"I don't understand" stammered the woman "yesterday I was here and there was a golf course and a country club and we ate lobster and we danced and had a great time. Now all there is, is a wasteland of garbage and all my friends look miserable".
The Devil looked at her and smiled. "Yesterday we were recruiting you, but today you're staff..."
ORSM VIDEO
Want to contribute to Orsm? Just click here and do eeeet!!
A salesman returns from his assignment to Saudi Arabia, where he went to sell them a new brand of Coca-Cola. Seeing his crestfallen face, a friend asks him "Why the long face?"
The salesman replied "I failed in Saudi-Arabia, the campaign was a total failure".
"Why is that?" asked the friend "I thought you had a good campaign running". "Well, when I got posted there, I was very confident that I would make a great sales pitch to the Saudis. But I had a problem - I didn't speak Arabic, so I planned to convey the meaning of the message with the use of three images:
First poster: A man lying in the hot desert sand in utter exhaustion, he has fainted.
Second poster: The man is drinking the new Coca-Cola brand.
Third poster: Our man is now totally refreshed and feeling great.
I had these posters were pasted all over the place. You couldn't go anywhere without seeing them". "Terrific! That should have worked!" said the friend. "The heck it should have!" said the salesman. "Only no one told me they read from right to left!!"
DON'T KNOW WHY GIRLS KISSING IS SO HOT? THIS GALLERY HAS ANSWERS!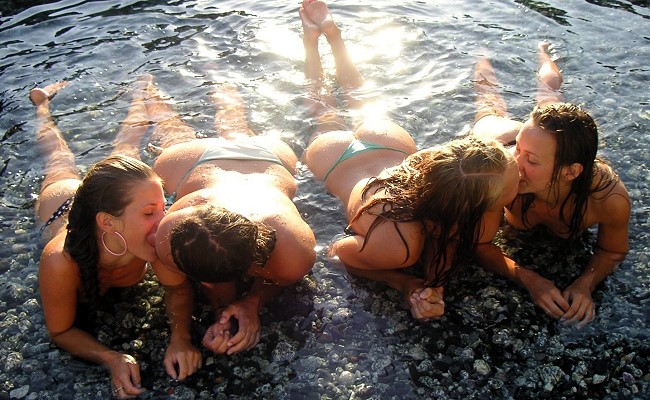 GIRLS KISSING previously on Orsm: #12 - #11 - #10 - #9 - #8 - #7 - #6 - #5 - #4 - #3 - #2 - #1
Two camels, a father and son are grazing. The younger camel looks up to his father and says "Dad! Why do we have these giant humps on our backs?" The father camel looks down on the son and says. "Why, so we can travel for miles in the desert without stopping for water".
The young camel looks astonished and says "Wow, I didn't know that!"
A few minutes later, the younger camel pips up again "Dad! Why do we have really thick eyelids?" The older father, rather agitated by his son's curiosity, answers quickly. "So that our eyes are not scratched by sand storms.
"Wow!" The young camel says.
Another minute later and the father camel hears his son again. "Dad!" "What now?" The father camel asks. The son then asks. "Why do we have huge feet?" "Well son". The father camel starts. "We need to tread through the sand and our feet are big so we can travel much easier"...
A few minutes pass before the father hears his son again. The father camel, clearly agitated turns round. "What!?" "Dad.... what the fuck are we doing in a zoo then?"
RANDOM SHITE
OLDER SHITE: 13th April - 6th April - 30th March - 23rd March - 16th March - 9th March - 2nd March
PICTURE THIS: YOU GO TO A WEBSITE. HOOK UP WITH AN ACTUAL REAL GIRL. GET A BILL FOR $0. HERE'S HOW
A young southern gentleman moved to New York City to find fame and fortune. There he met and proposed to a Yankee girl. His very prim and proper elderly mother came to New York for the wedding festivities.
She was invited to a luncheon for the wedding party, and found herself seated next to a woman to whom she had not been introduced. She very politely turned to the woman and said "Let me introduce myself, I'm the mother of the groom. And where are you from?"
The Yankee lady stuck her nose in the air, and in a condescending tone replied "Well, I'm from an area where we know better than to end our sentences with a preposition".
The elderly southern lady sat quietly for a moment and then replied "How silly of me, you are so right. Let me rephrase that question: So, where are you from, bitch?"
HER BOOBS WERE LITERALLY *FALLING OUT*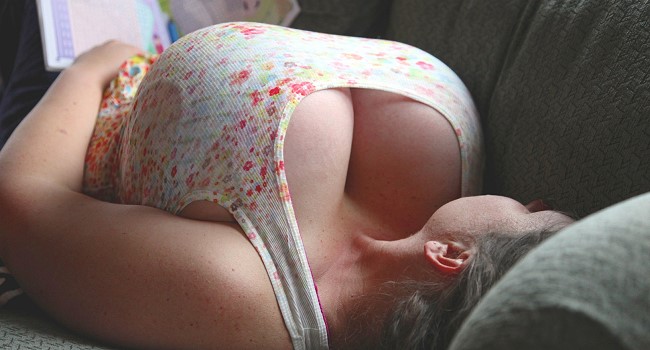 Previously on Orsm: FALLING OUT #3 - FALLING OUT #2 - FALLING OUT #1
In a second grade class, a little girl asks "Teacher, can my mummy get pregnant?" "How old is your mother, dear?" asks the teacher. "Forty" she replies. "Yes, dear, your mother could get pregnant".
The little girl then asks "Can my big sister get pregnant?" "Well, dear, how old is your sister?" The little girl answers "Nineteen". "Oh yes, dear, your sister certainly could get pregnant".
The little girl then asks "Can I get pregnant?" "How old are you, dear?" The little girl answers "I'm seven years old". "No, dear, you can't get pregnant..".
Then, the little boy behind the little girl gives her a poke and says "See, I told you we had nothing to worry about".
BLAIR GETS HER TIGHT PUSSY BANGED AND CREAMPIED :-)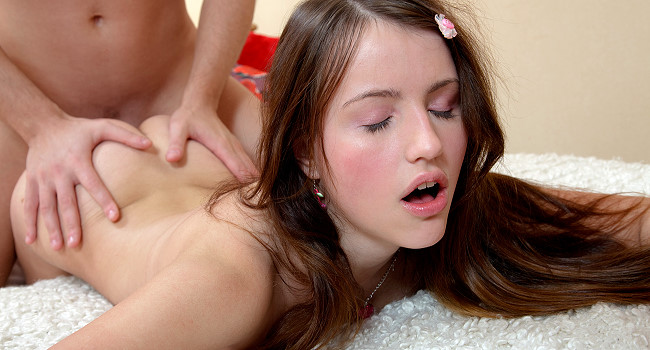 PREVIOUS SOLO GIRLS: RICCA - HANNA - KRISTA - KARINA - STEPHANIE - IVY - NANCE - ALANIS - JANE - JUSTINE
ORSM VIDEO
Well...
-Follow me on Facebook and Twitter and Instagram. All the SFW stuff you see on Orsm now flows daily on to your favourite social network.
-Check out the archives. LITERALLY EVERY SINGLE THING WORTH SEEING ON THE INTERNET.
-Next update will be next Thursday. C U Next Thursday.
-Tell your friends, family, colleagues, co-workers and neighbours to check out ORSM-DOT-NET else my friend Ray will eat you. And not in the desirable, sexual way either. Nope. Ray loves to eat and he eats a fuckload. Matter of fact Ray is so fat that multinational food manufacturers are moving production back to Australia.
-Need to clear your conscience? Judge me? Want to fight me? Threaten me? Sit on my lap and talk about the first thing that pops up? Show me the twins? Then go for it! Just make sure you email me here!
Until next time be good, stay off the chems and cartoon desk calendars blow. Enjoy. Mr. Orsm.