Welcome to more AND less annoying than a nostril pimple.
Here goes with another jumble of words that bordered on being replaced with a jumble of extra jokes. The funny thing is that there really isn't an excuse. Poor time management is responsible. Haven't slacked off or had my shit particularly monopolised by anyone in such a way that can be blamed for running massively behind. Instead I've been cranking out insano hours trying to work ahead so as to, perhaps selfishly, scam a couple of days off at some point. Wouldn't that be... nice?
Everything else has obviously been boring as fuckery. Summer is pretty much over. Matter of fact this summer was a non-starter for me. Usually the heat arrives around Xmas but that didn't quite happen. There was the odd hot day here and there but no heatwaves, no extremes and no memorable records smashed; just mostly mild weather for a few months. A glorified spring. So now autumn is underway everyone seems to be ramping up the social activity in a last ditch effort to see cunts before hibernation begins. And that was how the weekend panned out - excess social activity.
-CLICK HERE TO SEE WHAT YOU'VE MISSED THIS MONTH ON ORSM-
Barely managed a moment to sit down all Saturday. Early start to get the shopping done, home to unload then back out the door to go visit friends. Good to see <outer-tier acquaintance> but its almost guaranteed I'll be handed <random piece of technology> and asked to fix it. This occasion was some cheap-ass shitty mobile phone that was exhibiting <random annoying behaviour>. Long story short, people who profess not to need all the bells and whistles and subsequently go for the cheapest option often spite themselves [and by extension me]. Just buy a fucking iPhone and you won't have these problems!
Home again early afternoon for a long overdue Skype session with friends in faraway places before cutting it short to, again, go visiting. This time was a new baby. Oh the shit you come to realise after having your own. What should you take parents just home with a newborn? 1. Reprepared food they can easily scoff in amongst the crying and nappy changes; 2. Make it a whirlwind visit. No one can be fucked entertaining in amongst the crying and nappy changes. Nothing shat me off more than immovable well-wishers. Yes I know you want to see the baby but it'll be here next week and all the weeks after that. 5 minutes when someone isn't visiting would be great. Unfortunately no amount of cajoling and hinting in some cases was able to get them the fuck out. End rant.
Next on the event calendar was a street festival. To meet up with friends. Feel like we go to a lot of these. Might actually be turning into whatever you call festival groupies. Carnies? Hipsters? Festies? Fuck if I know. Either way I'm usually just there for the goods. After a period of taking it all in everyone returned to their cars and drove a few suburbs away to meet others for dinner. No one was really able to explain why we couldn't have just arranged to eat dinner at the street festival amongst the hundreds of people already there eating from the many food stalls located adjacent to the many restaurants but you know what they say about common sense... it isn't very common...
Sunday unfolded like many others. We headed for the city to meet up with a mate for dim sum. Felt like it had been a while between dumplings but when you're a wannabe Asian it always feels like a while. As soon as we returned home it was time to initiate Operation: Clean The Fucking Garage Out. For a garage that's supposed to fit 2 cars it was becoming challenging to fit even one. A few more bags of no longer needed baby clothes marked "0-6 months" and it might have been a possibility. So the operation began.
As much as I'm happy to mock others for storing crap they don't need it turns out I was the main offender or at least somewhat culpable. Digging through boxes that have followed me around seemingly forever, illustrated that I have a thing for keeping boxes. For example - my little Canon camera which I bought about 10 years ago, has been superseded by 4 cameras and I don't even know where it ended up... still got the original packaging. Same applies for my iPhone boxes - 3G, 4, 5 and 6. It gets better though - a box for a Nokia 8800 and even a 7610. No point for this and they were all shown to the trash. Jump forward til the end of the day and the area was finally some form of habitable. Dozens of spiders were destroyed and it all looks kind of organised but still no chance of getting a second car in there. Next up will be Operation: Build A Fucking Loft.
Alright enough waffling. Let's do this. Check it...

Bit Loud?Reporter Gets A Little Too Close To A Missile Launcher - So OwnedChinese Restaurant Gets Sweet, Delicious Revenge On Asstard Yelp Reviewer Who Lied About Them - Party PoopParty Poopers: Get Rid Of Those Unwanted Dinner Guests By Spraying Them With Dog Faeces - NightmarishAustralian Woman Passes Out Drunk In Canada, Wakes Up With Horrendous Frostbite - The Fuck!?Did The Cops Go Too Far In This Traffic Stop? Unsurprisingly The Family Now Has A Lawsuit Pending - MusiclessWho You Gonna Call? Ghostbusters, Minus The Music - Good GuyGood Guy Sauron: We're All Mistaken, The Dark Lord Of The Rings Was Actually A Good Guy - It's AbuseGrim Photos Of Abuse Suffered By Chinese Children Training To Become Olympic Athletes - MutilateRagdolls, The Punching Bags Of Humanity. When Stressed, What Better Thing To Do Than To Beat The Beeeeeep Out Of A Ragdoll? The Answer Is Nothing! - Bootylicious Couple Enjoy A Quick Anal Session That Gets Loud And Involves A Huge Splooge


Dark DayzZombie Games, Love Them, Hate Them, Frook Them, U Have To Admit They Have A Special Little Something About Them That Keeps You Coming Back - Rockin' BodEniko Mihalik Is A Hungarian Fashion Model That's Done Some Victoria's Secret. What Else Do You Need To Know? - Nude In PublicCurvy Blonde Flashing Her Goods In Public Places Will Definitely Make Your Day - Workout ToeJennifer Nicole Lee Cameltoe On The Beach As Her Vagina Mound Strains Against The Tight Workout Shorts - Fucking Wow Pornstar Khalifa Enjoys Getting Fucking And Getting Hot Cum - Extreme SelfiesThe 34 Most Extreme Selfies Of All Time! - Pecs Or Tits?Taking Her Home You'd Legitimately Wonder Who Was Supposed To Fuck Who. - SkirmishLittle Street Skirmish Between Two Asian Guys And A Group


Happy WheelsYou've Hear Of Happy Feet, Right? Now Meet Happy Wheels. A Game That Has Nothing To Do With Penguins... - EAT ME!Will You Just Give Them Some Privacy!? People Deserve To Have Their Asses Eaten In Public Without You Filming! - Wet As HellCollege Girls Explore Each Other's Vaginas One Night In Their Dorms. And They Get Wet As Hell! - Ladies ManHad me ROFL'ing up until the point that he started bashing her face in like Mike Tyson... - Hoovers ItShe Is Definitely Not Protein Deprived And Holy Shit She Is Gorgeous - Aaaand GoneMan Gets Sucked To His Death While Unblocking A Drain During A Flood - Sex WorkerAustralian Sex Worker By Art Provocative - Bikini SlipAnna Sophia Berglund Loses Her Bikini Top In The Ocean. The Girls Come Out For A Swim! - Co-ed GangbangThis Is Actually One Of The Hottest Episodes In Recent Memory From Dare Dorm. These Guys Are My Heroes!
I was having a pretty big shit last night and at the highest point of struggle to drop it out, my mother accidentally turned off the light in the toilet. Immediately I started to scream like crazy, she turned it back on and asked through the door "what's the matter, are you alright?" With a huge relief, I replied "Nothing, I'm fine, I just thought my eyes popped out"...
--
Paddy took 2 stuffed dogs to the Antiques Roadshow. "Ooh" said the presenter. "This is a very rare set produced by the celebrated Johns Brothers, taxidermists, who operated in London at the turn of the last century. Do you have any idea what they would fetch if they were in really good condition?" "Sticks" said Paddy.
--
It's weird how it's socially acceptable to put someone else's genitals in your mouth, but eating a Dorito off the floor after a few seconds is gross. What a fucking double standard.
--
One day, a man was fishing on a dock across from a hotel in the country, when another man came and sat down. By way of conversation, the man asked the other what he was doing there. "I'm on a honeymoon". "Oh. Shouldn't you be having sex with your wife?" "Well, I would be. But she has a yeast infection". "What about oral sex?" "Gingivitis". "Anal sex?" "Diarrhoea". "Pardon my question, but why are you with her?" "Well, I like fishing... and she's got worms".
--
Whoever said technology will replace paper has obviously never tried to wipe their butt with an iPad.
ORSM VIDEO
IT'S PROBABLY THE BEST THING TO EVER HAPPEN TO ONLINE PORN. SERIOUSLY. EVER. HERE'S WHY YOU'LL CARE
SUCKS TO BE A PIZZA DELIVERY GUY

Part 1 of Pizza Delivery stories can be found by here in the Orsm Archives.
-The delivery guy called, so I went down the 3 flights of stairs to answer the door. It's pouring rain and the guy isn't here. I wait a minute and call him back to double check he's at the right place. He insists he's standing on my stoop, so I say "I think you're at the wrong address. I'm on my stoop. Can you see me?" He can't, I say "Tell me what you're looking at. I'm outside and if you're not looking at me, then you're at the wrong address". He describes the block one east of mine, but continues to convince himself he's at the right address. So now I call the restaurant and ask them to send the driver to the correct address. Eventually he shows up at my address with a soaking wet pizza. This is 20 minutes after the initial "I'm here" call, and the box was so wet you could ring it out like a soaked kitchen towel. I call the restaurant again, they're apologetic and say they'll send a new pie right over. The same delivery guy came back to my address with a fresh pie really quickly, but demanded I go back upstairs to get the wet pie out of the trash before I get the fresh one. So I go up, get the wet one, back down, trade for the new pie and finally get to eat the dinner ordered 2 hours earlier. Note: I live on the same street as the restaurant. 6 blocks, straight shot.
-I recently got a pizza delivered and the delivery guy was hopping around kind of strangely until he begged to use my bathroom. I let him in, and he not only left the seat up but he also didn't wash his hands... who is handling my precious pizza?!
-My husband and I ordered a pizza from a local place, waited the usual 30-45 minutes... nothing. After an hour, we called the restaurant, and they said that it had already been out for delivery. Well obviously we hadn't gotten it yet, so they sent our order out again, and the delivery person called our phone box, and we came to pick up our food and pay for it. When we got to the door, the guy was livid, saying that he'd been at our building before and called us and we refused delivery. "This is our dinner, why would we refuse it?" "NO, I talked to a woman on the intercom and she sounded just like you and she said, NO!" "Okay but we ordered the food, we wanted the food, we're here for the food..." "But the lady, who sounds a lot like you, by the way, said she didn't order anything". He continued to argue with us, saying it was our fault for denying the order when all along he'd clearly tried to deliver it to the wrong place.
-I got an order to the nearby barracks, which is one of the training commands with students. The order was paid by credit card and I didn't notice until I started to walk away that the guy had only signed the bottom and didn't fill in the tip or total lines, so I went back and knocked and when he opened the door again, I handed him back the receipt and explained to him that although I am not that dishonest, there are some people who would write in whatever they wanted to tip themselves so, in the future, he needs to fill those receipts out completely. So he filled it out and gave it back and said thanks and I walked away again, heading back to the car, then looked down at the receipt to see he had written $30 on the tip line. Wanting to make sure it wasn't a mistake, I went back and knocked again and asked if he meant to write that and he goes "Yeah I did! Maybe if more people were rewarded for honesty, there would be more of it in the world".
-I was working for Domino's a couple of years ago. I had a delivery to a hotel in our area. When I got there I saw two guys standing outside the room. Turns out they were plain clothes police officers doing a drug bust. They had me stand outside the door while they stood off to either side of the door. One of them knocked. When they answered the door, one of the cops flashed his badge. Guy had a large bag of weed on the nightstand. Cop made them pay me first before he busted them. No tip of course. Wonder if they ever got to eat the pizza.
-I was delivering one night when a call came in from someone ordering a few pizzas. On the ticket was the address and a note saying to follow the sign on the door when I got there. So I take off on the delivery. As I got near the neighbourhood I glanced at the address and it said 6862 E Mundy Blvd. I found the place and headed up to the front door. There was a sign on the door saying "Come in, we're downstairs". So I opened the door and headed downstairs to their basement where I found a few teenage girls having a party. I'm like "Hey did you guys get a pizza?" and they looked at me like I was crazy. "Uh... no". That's when I looked at the ticket again and saw that it said 6862 E Ellsworth Blvd!! "Oh my god!!" I had just wandered into these people's basement! Needless to say they laughed at me and I was one very embarrassed pizza man.
-The night was almost over and I had one last delivery. I pulled up to the house, which was dark, but a lot of people didn't turn their lights on. I got out of the car, went to the door and knocked. No answer. Knocked again. No answer. I turned around toward my car when three masked men ran up to me and told me to get in my car. I got in my car. They asked for my money and the pizza. I gave them $15 out of my pocket and the pizza. They didn't want my purse. It was ON TOP of the pizza box with my newly cashed paycheque. Then, they wanted my keys, which they just threw across the street. All this time, there was a gun at my head.
-I worked at small independent pizza store which had built up quite a name for itself and has been able to compete with all the big names in my area. One day, a man who worked for a trucking company about 20 miles away decided to phone and order some pizza. Without even hesitating, my manager told the man that it was impossible to make such a faraway delivery but the man insisted we had the best pizza and was willing to pay the driver an extra $20 to deliver it. So, I took the man up on his offer, hopped on the freeway, and delivered his pizza. Everything went well. The man was grateful and I came back to my store satisfied with the delivery until I realised... I forgot my pizza bag!
DO YOU LIKE TO CREEP?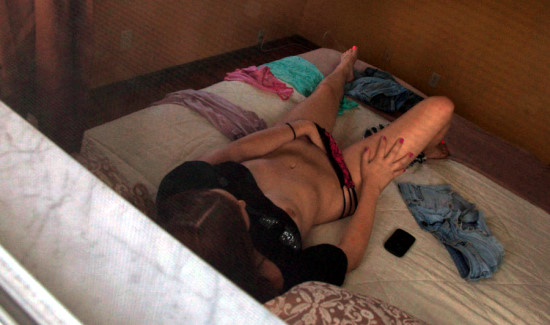 Two guys meet up in a bar. The first one asks "Did you hear the news - Mike is dead!!?" "Woah, what the hell happened to him?" "Well he was on his way over to my house the other day and when he arrived outside the house he didn't brake properly and BOOM! he hit the curb, the car flipped over and he crashed through the sunroof... went flying through the air and smashed through my upstairs bedroom window".
"What a horrible way to die!" "No no, he survived that, that didn't kill him at all. So, he's landed in my upstairs bedroom and he's all covered in broken glass on the floor. Then, he spots the big old antique wardrobe we have in the room and reaches up for the handle to try to pull himself up. He's just dragging himself up when bang, this massive wardrobe comes crashing down on top of him, crushing him and breaking most of his bones".
"What a way to go, that's terrible!" "No no, that didn't kill him he survived that. He managed to get the wardrobe off him and crawls out onto the landing, he tries to pull himself up on the banister but under his weight, the banister breaks and he goes falling down on to the first floor. In mid-air, all the broken banister poles spin and fall on him, pinning him to the floor, sticking right through him".
"Now that is the most unfortunate way to go!" "No no, that didn't kill him, he even survived that. So he's on the downstairs landing, just beside the kitchen. He crawls in to the kitchen, tries to pull himself up on the stove, but reached for a big pot of boiling hot water, whoosh, the whole thing came down on him and burned most of his skin off him".
"Man, what a way to go!" "No no, he survived that, he survived that! He's lying on the ground, covered in boiling water and he spots the phone and tries to pull himself up, to call for help, but instead he grabs the light switch and pulls the whole thing off the wall and the water and electricity didn't mix and so he got electrocuted, walloped by 10,000 volts shooting through him". "Now that is one awful way to go!" "No no, he survived that…" "
Hold on now, just how the hell did he die?" "I shot him!" "You shot him? What the hell did you shoot him for?" "He was wrecking my house!"
ORSM VIDEO
On a farm out in the country lived a man and a woman and their three sons. Early one morning, the woman awoke, and while looking out of the window onto to the pasture, she saw that the family's only cow was lying dead in the field. The situation looked hopeless to her-how could she possibly continue to feed her family now?
In a depressed state of mind, she hung herself. When the man awoke to find his wife dead, as well as the cow, he too began to see the hopelessness of the situation, and he shot himself in the head.
Now the oldest son woke up to discover his parents and the cow dead so he decided to go down to the river and drown himself. When he got to the river, he discovered a mermaid sitting on the bank.
She said "I've seen all and know the reason for your despair. But if you will have sex with me five times in a row, then I will restore your parents and the cow to you". The son agreed to try, but after four times, he was simply unable to get it up again. So the mermaid drowned him in the river.
Next the second oldest son woke up. After discovering what had happened, he too decided to throw himself into the river. The mermaid said to him "If you will have sex with me ten times in a row, then I will make everything right". And while the son tried his best, seven times, it was not enough to satisfy the mermaid, so she drowned him in the river.
The youngest son woke up and saw his parents dead, the dead cow in the field, and his brothers gone. He decided that life was a hopeless prospect, and he went down to the river to throw himself in. And there he also met the mermaid. "I have seen all that has happened, and I can make everything right if you will only have sex with me fifteen times in a row". The young son replied "Is that all? Why not twenty times in a row?" The mermaid was somewhat taken aback by this request.
Then he said "Hell, why not twenty-five times in a row?" And even as she was reluctantly agreeing to his request, he said "Why not THIRTY times in a row?"
Finally, she said "Enough!! Okay, if you will have sex with me thirty times in a row, then I will bring everybody back to perfect health". Then the young son asked "Wait! How do I know that thirty times in a row won't kill you like it did the cow?"
AS SUMMER COMES TO AN END BETTER MAKE SURE YOUR TAN IS IN CHECK...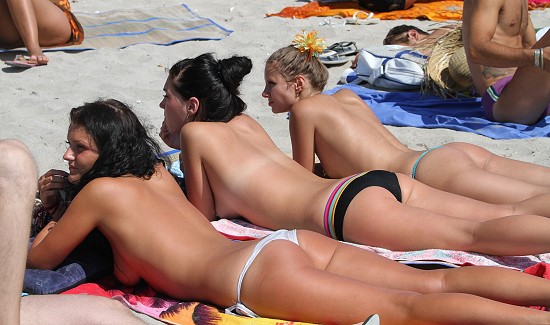 Why is MyFreeCams.com one of the most awesome websites in the history of forever? Firstly, there are hundreds of hot models online at any given time AND you can watch their live webcam feed in HQ with sound AND chat. Secondly, you don't need a credit card or have to install any dodgy software - it's all absolutely free! And finally, why do I sound so fucking excited? Because MyFreeCams really is that brilliant. Click here to check it out now!
ORSM VIDEO
SUCKS TO BE A PIZZA DELIVERY GUY (CONTINUED)
-I've done pizza delivery on and off for years, I was one of the few female drivers. Not long before my daughter was born in 2007 I worked in an un-air-conditioned car in 100-degree heat. One couple irritated me to no end because I had to climb to the third floor carrying two hot pizza bags and make the trip again with three 2-litres of Pepsi while being 7 or 8 months pregnant. Do you think I got a tip or even a thank you? Nope!
-I work at a Domino's store in a small town. I headed out for the delivery and it was a credit card order, so our policy is we need to see the driver's license and the card to verify. This seems like an easy task, does it not? Well, upon arriving at the house (a trailer) I knocked on the door and a man answered. I could see he had a few dollars in his hand, maybe 3 or 4, so I was thinking this is an okay tip. Then I asked to see his credit card and driver's license and he went off cussing at me that it was a stupid policy. After I verified I handed him the receipt to sign and gave him his food and copy. He said "Oh, and thank your boss because of their bullshit policy you don't get a tip". At first I thought it was a joke but he was serious. What an asshole.
-One time I took a delivery to a huge trophy ceremony for a kids baseball team. They had ordered 40 one-topping pizzas (sold it to them for $7.99 instead of the regular $11 price) which I took to them. When she hands me the cash, just under $320, she gives EXACT change. Then she tells me that she is sorry because she doesn't have enough money to tip me. We gave her discounts of over $100 on 40 pizzas, yet somehow has no money to tip me!?
-I was delivering pizza to an average looking address in a safe area, so I thought nothing of it. I took the food up to the address, knocked a few times and no response. I thought maybe it was a wrong address. Time grew longer and I realised the door was actually slightly open. In this instance I took it upon myself to think it'd be appropriate, as I had been waiting a few minutes, to just peep my head through the door and call for someone. As I peeped my head through the door I noticed, just to my horror, a naked old man of 60 or 70 just standing in his living room. The living room was completely empty. He looked at me with an empty expression. Naturally I got the hell out of there. As I speedily walked past the house to retreat to my car, I got a glance through a side window. I couldn't help but notice he hadn't moved and was looking in the exact same direction as when he stared at me in the doorway.
-One time I had a delivery for an apartment complex that was only a few minutes away from the store. It was an order for $20. When I got there, I knocked on the door, and when it opened, there stood an older man, who happened to be naked, and with an erection! I could see the television behind him and I could see that he was watching porn. I gave him his order, and he gave me a $10 tip! Since he gave me a large tip, I really can't complain. But in all honesty, it was pretty weird, and why he wouldn't at least get dressed before opening the door is beyond me.
-We had a delivery to an off-campus housing development for 200 large pepperoni pizzas. I said them we would give them the current promotion which brought the total to $2,039.31. That's a $630 discount. The driver had to make three trips from the store, and 12 trips from car to address. Their doors locked each time so he had to be buzzed in and none of the 15 or so staff helped him one bit. When the time came to sign the bill he pointed out the price, and also the major discount they received. They totalled the cheque at $2,040 dollars. That's right, a 69-cent tip on a $2k order. That's a tip of 0.034%. In 15 years this is the worst I've encountered.
-I delivered an 18in pizza at 12am. When I arrived at the residence, I proceeded to knock on the door. Out comes an early thirty-something housewife who is WASTED! She invites me in and tells me in slurred English that her husband and friends are still at the bar. I say that's cool the cost of the pizza is $23.50. She asked if we take cheques. I said no problem as long as it is local. I look down at her kitchen table and see three half-written checks that she tried to write before I came but couldn't because she was so fucked up! I watch her try to write one right in front of me. There was no way she was going to be able to accomplish this. I told her just to sign a check and I will write it out. She agrees. I write the check out for $33.50. I gave myself a ten dollar tip for her drunken pain in the ass behaviour.
ORSM VIDEO
Want to contribute to Orsm? Just click here and do eeeet!!
After three weeks in the Garden of Eden, God came to visit Eve. "So, how is everything going?" inquired God. "It is all so beautiful, God" she replied. "The sunrises and sunsets are breathtaking, the smells, the sights, everything is wonderful, but I have just one problem. It's these breasts you have given me. The middle one pushes the other two out and I am constantly knocking them with my arms, catching them on branches and snagging them on bushes. They're a real pain".
And Eve went on to tell God that since many other parts of her body came in pairs, such as her limbs, eyes, ears, etc. She felt that having only two breasts might leave her body more "symmetrically balanced".
"That's a fair point" replied God "But it was my first shot at this, you know. I gave the animals six breasts, so I figured that you needed only half of those, but I see that you are right. I will fix it up right away".
And God reached down, removed the middle breast and tossed it into the bushes.
Three weeks passed and God once again visited Eve in the Garden of Eden. "Well, Eve, how is my favourite creation?" "Just fantastic" she replied "But for one oversight. You see, all the animals are paired off. The ewe has a ram and the cow has her bull. All the animals have a mate except me. I feel so alone". God thought for a moment and said "You know, Eve, you are right. How could I have overlooked this? You do need a mate and I will immediately create a man from a part of you. Let's see... where did I put that useless tit?"
BECAUSE WE STRONGLY SUPPORT NUDITY IN ALL FORMS OF TRANSPORT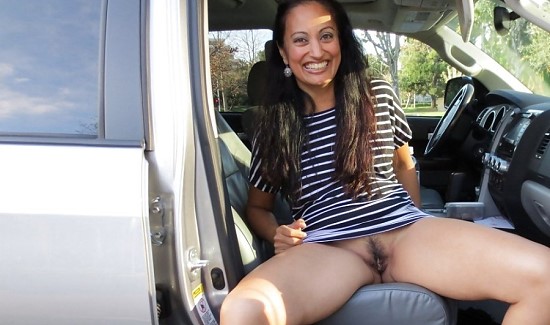 THE SIX AFFAIRS
-A married man was having an affair with his secretary. One day they went to her place and made love all afternoon. Exhausted, they fell asleep and woke up at 8pm. The man hurriedly dressed and told his lover to take his shoes outside and rub them in the grass and dirt. He then put on his shoes and drove home. "Where have you been?" his wife demanded. "I can't lie to you" he replied "I'm having an affair with my secretary. We had sex all afternoon". She looked down at his shoes and said "You lying bastard! You've been playing golf!
-A middle-aged couple had two beautiful daughters but always talked about having a son. They decided to try one last time for the son they always wanted. The wife got pregnant and delivered a healthy baby boy. The joyful father rushed to the nursery to see his new son. He was horrified at the ugliest child he had ever seen. He told his wife "There's no way I can be the father of this baby. Look at the two beautiful daughters I fathered! Have you been fooling around behind my back?" The wife smiled sweetly and replied "No, not this time!"
A mortician was working late one night. He examined the body of Mr. Bob, about to be cremated, and made a startling discovery. Bob had the largest private part he had ever seen! "I'm sorry Mr. Bob" the mortician commented "I can't allow you to be cremated with such an impressive private part. It must be saved for posterity". So, he removed it, stuffed it into his briefcase, and took it home. "I have something to show you won't believe" he said to his wife, opening his briefcase. "My God!" the wife exclaimed "Bob is dead!"
-A woman was in bed with her lover when she heard her husband opening the front door. "Hurry" she said "stand in the corner". She rubbed baby oil all over him, then dusted him with talcum powder. "Don't move until I tell you" she said. "Pretend you're a statue". "What's this?" the husband inquired as he entered the room. "Oh it's a statue" she replied. "The Smiths bought one and I liked it so I got one for us, too". No more was said, not even when they went to bed. Around 2am the husband got up, went to the kitchen and returned! with a sandwich and a beer. "Here" he said to the statue, have this... I stood like that for two days at the Smith's and nobody offered me a damned thing!"
-A man walked into a cafe, went to the bar and ordered a beer. "Certainly, Sir, that'll be one cent". "One Cent?" the man exclaimed. He glanced at the menu and asked "How much for a nice juicy steak and a bottle of wine?" "A nickel" the barman replied. "A nickel?" exclaimed the man. "Where's the guy who owns this place?" The bartender replied "Upstairs... with my wife". The man asked "What's he doing upstairs with your wife?" The bartender replied "The same thing I'm doing to his business down here".
-Jake was dying. His wife sat at the bedside. He looked up and said weakly "I have something I must confess". "There's no need to "his wife replied. "No" he insisted "I want to die in peace. I slept with your sister, your best friend, her best friend, and your mother!" "I know" she replied. "Now just rest and let the poison work".
RANDOM SHITE
PICTURE THIS: YOU GO TO A WEBSITE. HOOK UP WITH AN ACTUAL REAL GIRL. GET A BILL FOR $0. HERE'S HOW
Husband went to the Sheriff's Department to report that his wife was missing.
Husband: My wife is missing. She went shopping yesterday and has not come home...

Sergeant: What is her height?

Husband: Gee, I'm not sure. A little over five-feet tall.

Sergeant: Weight?

Husband: Don't know. Not slim, not really fat.

Sergeant: Colour of eyes?

Husband: Sort of brown I think. Never really noticed.

Sergeant: Colour of hair?

Husband: Changes a couple times a year. Maybe dark brown now. I can't remember.

Sergeant: What was she wearing?

Husband: Could have been pants, or maybe a skirt or shorts. I don't know exactly.

Sergeant: What kind of car did she go in?

Husband: She went in my truck.

Sergeant: What kind of truck was it?

Husband: A 2015 Ford F150 King Ranch 4X4 with eco-boost 5.0L V8 engine special ordered with manual transmission and climate controlled air conditioning. It has a custom matching white cover for the bed, which has a matching aftermarket bed liner. Custom leather 6-way seats and "Bubba" floor mats. Trailering package with gold hitch and special wiring hook-ups. DVD with full GPS navigation, satellite radio receiver, 21-channel CB radio, six cup holders, a USB port, and four power outlets. I added special alloy wheels and off-road Michelins. It has custom running boards and indirect wheel well lighting.
At this point the husband started choking up.
Sergeant: Don't worry buddy. We'll find your truck.
STUPID WAYS STUPID RESTAURANTS SERVE FOOD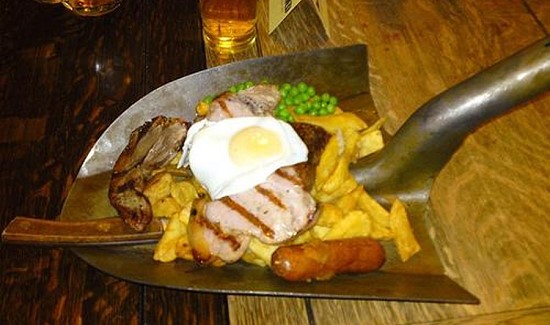 A young man and a young woman were soon to be married, but they both had a problem they had never told anyone else about.
The man approached his father one day before the wedding and told him about his problem. His feet REALLY stunk, even if he washed them constantly. He was worried that this would scare off his new bride, so he needed a solution, fast. His father pondered the situation and finally told his son to wear socks constantly (even to bed) and always wash his feet whenever he got a chance. The son thought about this and went along happy.
The same day the young lady approached her mother and told her about her problem. Her morning breath was horrid. Her mother reassured her and told her everyone had bad morning breath. The young woman told her mother that this was not normal morning breath but easily the worst in the world.
The mother thinks about this and comes up with this bright idea. She tells her daughter to get up earlier than everyone else and don't say a thing, go make breakfast and then brush her teeth while the others are eating. The young woman thinks and then runs off to get ready for the wedding, happy.
The couple is married and they are happy, him with his perpetual socks and her with her morning silences.
One morning about 5:30 am the young man wakes up to find one sock missing. He starts rustling around in the bed looking for it, which of course wakes up his wife, who without thinking asks what's wrong. With a look of shock on his face the young man says "OH MY GOD! You've swallowed my sock!"
ORSM VIDEO
Well well well...
-Check out the site archives. It's where all the action happens in practically debilitating doses.
-Next update will be next Thursday. AKA Good Thursday.
-Tell your friends, family, colleagues, co-workers and neighbours to check out ORSM-DOT-NET otherwise my friend Ray will fuckin' cut ya, cunt!
-Need to clear your conscience? Judge me? Want to fight me? Threaten me? Sit on my lap and talk about the first thing that pops up? Show me the twins? Then go for it! Just make sure you email me here!
Until next time be good, stay off the chems and ask me again later. Enjoy. Mr. Orsm.