Welcome to being treated as suspicious.
Has been a gigantic past couple of weeks. Feet have barely touched the ground and the result is that we're finally into the new house. Yippee... except it's almost anticlimactic in a way - well over a year of working my ass off to achieve something... then it happens... and now what? Would be great to sit back and enjoy it for a while but unfortunately not everything is finished. There's a long list of some little and some big things which'll keep me busy until the Xmas break and probably through it. There's also various trades who aren't done and who seem to show up at random [read: whenever is most inconvenient] snatching hours out of my day. Can't you cunts see I'm working on the update? Anyway how about instead of talking about it I just get busy writing about it, starting with...
MOVING HOUSE #1. As I may've mentioned before, all our stuff was in storage, spread across about 100kms. Basically any friend or fam with garage space or a spare room housed 'stuff'. Then came the first moving day; a Sunday. We grabbed trailers, cars and a truck and all went in separate directions to collect the lot. Suddenly the empty garage became very full. The following few days were spent sorting through boxes and shuffling everything around the house. On one hand its awesome to get all our possessions back however this is prime breeding ground for arguments: "How much shit do 2 people fucking need!?" "I'm not living in clutter!" "Fucking get rid of it!" Aaaaand so on.
STUFF: There's something interesting about all the crap we accrue. Hoarding is one thing but there's the sentimentality argument. It's great you kept some ugly, worthless cup from your childhood but now it lives in one of many boxes full of other shitty crap we don't use. Then there's the boxes of stuff belonging to departed loved ones. Obviously you have to keep some of their stuff but at a certain point, probably when you die, your offspring or maybe even theirs are going to find it and bin it. No one wants to be handed down a gross old piece of plastic that came from China 50 years ago - where's the bloody family heirlooms, the jewels?! WHERE'S THE LOOT??
-CLICK HERE TO SEE WHAT YOU MISSED LAST WEEK ON ORSM-
DE-JUNKING: The culled pile of stuff was large. Contemplated just binning the lot but couldn't bring myself to do it - too much good stuff to waste. The solution was to load up both our cars and a trailer and head for the local swap meet. We got moving early - lined up by 5.30am on what happened to be the busiest day they'd ever had. Long story short - sold literally everything we took along for between $0.20 and $2. In the last half an hour we just gave what was left away for free. Asians, Indians and various other ethnics were all over that shit. Most surprising though were the people who haggle on price. How can you seriously expect to negotiate someone down from $1? But people try...
MOVING HOUSE #2: Our actual move day was a few days after the first one. We hired 2 old guys because they're cheap but mostly because we couldn't expect a whole bunch of friends to give up another day and come help again. Oh and my body was almost completely broken by then. That was 2 weeks ago and we're still not totally unpacked and settled. Starting to feel like it may never end at this point! Doesn't help that we can't use some cupboards because they're unfinished and cabinetmaker is nowhere to be found.
IKEA: There's only one of them here in Perth and the joint is constantly busy. It's the number one destination for people who need cheap, practical furniture when they've run out of money building a house. Visited several times recently but the real value is the challenge of assembling items without looking at the instructions. It's also exceptionally good for a perv.
SCUMTREE: Gumtree is the Aussie equivalent of Craig's List. For me it was the fallback for finding second-hand Ikea furniture. Again, people are fucking stupid. Why advertise something for "$300 negotiable" then not negotiate? Then there was the girl I messaged a few times to buy something from. Drove to her house, knocked and she let me straight in. This tiny Chinese girl who was home alone wouldn't have stood a chance if I was someone dodgy.
SCHOOL REUNION: That time already. I get a bit funny about these things - trepidation kicks in, as if the same people who gave you shit back in school would immediately launch into a humiliating tirade as you walk through the door. Add to that, if everyone were that good a friends in high school you'd still be in touch now right? OR you're friends with half of them on Facebook and you've had absolutely no interaction since they added you. Despite all this I went along and it was fucking awesome. Some of the people who were fuckwits in school have remained so, some actually turned into half decent people but more than anything it was good to see where everyone has ended up and reconnect with mates who I'd lost contact with. Hate to say it but am actually looking forward to the next one...
Okay better wind this pile of words up or I'll go on forever. Today we return to updates that weren't prepared previously. It's a fucking cracker too. Just ask me - I'll tell ya! Check it...
It Was MeMan Admits To TV Crew And Cops That He Started House Fire - LeapfrogIf You Can Get Four Ladies To Simultaneously Bend Over, Try Playing Leapfrog 2.0 - Nice Jugs!7 Ways To Compliment Boobs In Public Without Getting Punched In The Face - StickbangThe Stick Giants Are Altogether An Unpleasant Lot Who Constantly War On One Another - AppallingWhat Happens When A 31-year-old Guy Has A 91-year-old Girlfriend - Fuck CNNIt's Safe To Say This Guy Doesn't Appreciate CNN's Coverage In Ferguson - Shake ItGod Damn! One Of The Hottest PV'ers Around Gives Us A Strip Tease You Won't Forget! - Sick InkAre You Inked Yet? 33 Amazing 3D Tattoos That Use Optical Illusions To Play Tricks With Your Mind - FucktardedAnimal Rights Activists Hold Impromptu Funeral For Dead Chicken - Stoned GransWatching 3 Grandmas In Washington Smoking Weed For The First Time Is Such A Wonderful Trip
Helmet FredThis Is A Story Of A Dude Who Has Big Mood Swings - Buttsex FailToday We Learn A Lesson About Butt Sex And Regret - GorgeousSpin Chick Penny Posing Topless Is A Body To Behold - CougaringHofit Golan Completely Naked In See Through Black Dress - Wet/NudeNaked Models Getting Naked In The Rain - StepmumThank You To Whichever Bad Ass Stepson Out There Filmed This - Sex SlaveBlonde Girl Receives A Brutal Lesson In Sexual Servitude - Big BOOMNorwegian Navy Frigate Gets Hit By A New Missile, The Explosion Is Epic - Suck It AllBrunette Teen Chick Tries To Swallow A Huge Cock
IntriguingIt Starts Easy Enough But This May Well Break Your Brain! - Pure EvilVery Disturbing Video Captures A Babysitter Beating And Standing On A Child In Her Care - PatheticThe Girls Have No Idea How To Jerk It Off - Big NaturalsLana Kendrick Pulls Her Tits Out Of That Neon Top - UnleashedRose Mcgown Butt Naked For Flaunt Mag - Good FuckDude Fucks A Drunk Party Amateur Bitch In His Bathroom - Hilarious!The Most Racist Field Trip - Kayden Wow!Kayden Kross: Blowing Minds And Breaking Hearts - Ya Dumbass!Fat Girl In A Little Coat
I was walking my dog by the canal the other day when he fell in. Some German guy ran up, dived in and pulled him out... I asked "Are you a vet?" He replied "Vet? I'm fucking soaking!"
--
A woman walks into a convenience store. She walks straight to the manager and asks "Do you have any small notebooks?" "Sorry" says the manager. "We're all out". The woman shrugs, and asks "Well, do you have any mechanical pencils?" "Nope, don't have that either " says the manager. The woman feels her stomach rumbling and asks "Do you have Doritos? Nachos?" The manager shrugs "Sorry". "Hmmph. How about Chapstick?" says the woman. "Nope. Don't have that". "My God!" the woman shouts "If you don't have anything, you should close the damn store!" The manager shrugs "Don't have the key".
--
After a lifetime wondering why he didn't look like his younger sister or brother, the man finally got up the nerve to ask his mother if he was adopted. "Yes, you were, son" his mother said as she started to cry softly. "But it didn't work out and they brought you back".
--
A man and a woman are seated next to each other on a flight. They start eying each other, and both realise they want to do the same thing. He slips a condom out of his pocket, and she looks delighted. Rear toilet? He suggests. Five minutes, she agrees and goes off. He waits five minutes, then goes and slips in there with her. Right, get that condom on, she says. Soon, they are both sighing with pleasure. But a sharp eyed stewardess has noticed them, and realised what they are up to. So she humiliates them by making an announcement over the PA system. "To the lady and gentleman in the rear toilet, we know what you are doing, and it is expressly forbidden by airline regulations. Now, please put those cigarettes out and take the condom off the smoke detector".
ORSM VIDEO
AND NOW FOR A WHOLE BUNCH OF REAL [OR OTHERWISE] SEXUAL 'PHILIAS...
MASTURPHILIA: An extremely extreme attraction to masturbation. That of your own, or of someone else.
ANIMIPHILIA: The desire to have sex with an anime character.
SHESELLSSEASHELLSBYTHESEASHOREOPHILIA: They aren't called tongue twisters for nothing.
GALIPIPHILIA: An extreme attraction towards wartime memorabilia (why else are artillery shells shaped like that?).
EXISTENSTIAPHILIA: If you aren't having sex, then sex doesn't exist.
GRASSAPHILIA: The desire to have sex with the front lawn.
CANADIAPHILLIA: The desire to have sex in a cold area with a (wo)man in a weird accent while eatin' some good ol' Flapjacks with maple syrup. Also works in a French accent too.
ASSPHILIA: The desire to put your tongue on an ass image.
PYROPHILIA: The burning desire to have sex with a partner who is on fire. Tip: lighter fluid works well and doesn't smell as bad as petrol.
PYROCOPROPHILIA: The desire to take a shit on your partner and set the shit on fire.
CROPOHILIA: Liking for rumpy pumpy in a field of corn.
FRODORISM: Lusting after a small person's ring.
Dwarfism: Dressing up in silly pointed hats and wanking over a sleeping person of the female type gender.
AUTOEROTISISM: Cars, lots and lots of cars... yummmmmmmmmmmmmm
BOOTHMANIA: Trying to have sex in or somehow with a telephone booth
AGMALGATOPHILIA: Sexual attraction to very still mixtures of metals.
PARAPHILIA: The love of having sex with members of her Majesty's Parachute Regiment.
Crush fetish: getting turned on by pouring Fizzy orange drinks over people in a confined space.
HARPAXOPHILIA: Getting aroused by robbery.
KITTENHUFFILLIA: The urge to have sex with kittens before you huff them
LIBERPHILLIA: The Need to put your penis in books before you read them
CLOTRMOGISM: The urge to turn your penis inside-out and use it as a vagina
DELICATESTISM: The need to suck one's testicle juices through a silly straw
PHONE SEX FETISH: The urge to have sex with a phone
CYBERPHILIA: The need to have sexual intercourse with electronic devices
NEGROPHILIA: The need to exclusively have sex with black people
EMINEMPHILIA: The unexplainable urge to have sexual intercourse, while singing bad rap samples in synchronization.
HENTAIPHILIA: The desire to have sex with any hot cartoon character you see
AIMPHILIA: Also called OMG WTF SECKS!11, this is the need to have sex while shouting nonsensical Internet jargon, including yelling "LOL!" and "OMG I R SECKSING U". May cause hilarity.
HEMOPHILIA: The urge to have sex whilst slowly gutting your partner and letting the blood drip all over you
JESUPHILIA: The urge to have all sexual acts somehow involve a statue of the Virgin Mary.
WOWPHILIA: Urge to have sex with WoW, need they be more retarded?
LEWINSKYPHILIA: I did not have sexual relations with that woman, , ,only her mouth.
POWERSUCK-O-PHILIA: The desire to make love to a shop-vac.
MACROPHILIA: The desire to make a simple key command for a task you can't be bothered to repeat over and over again.
PAULMANIACOPHILIA: The unexplainable desire to . . .uhm . .
SLOTHOPHILIA: The desire to make slow movements (such as the robot) during intercourse.
TEDDYOPHILLIA: The desire to knock up your teddy bears or let one knock you up. (Bestiality!! You sick bastard!)
PHILADELPHILIA: The irresistible urge to have it on with a certain city (of otherwise undisputed reputation).
TRANVETITEAPHILIA: The sexual urge to have sex with a transvestite under the freeway late at night whilst watching re-runs of Everybody Loves Raymond.
DIG-DUGPHILIA: The desire to don a jumpsuit and blow up your sexual partner with a bicycle pump.
HULKPHILIA: The desire to wear green make-up and get 'mad' with your partner.
PHILLISTEAKPHILIA: The desire to spread melted cheese on your hoagie rolls.
HYDROPHILIA: The desire to make out with a glass of water.
HYGROPHILIA: The desire to make out with a glass of drought.
BLOCKBUSTERPHILIA: Wow! What a difference!
PADDYPHILIA: The Overbearing desire to fornicate with potatoes.
MARXOPHILIA: The desire to have sex with everyone in world, each according to his/her needs.
PLUSHOPHILIA: the sexual and/or romantic attraction to stuffed animals.
FROTTAGE: Non-penetrative sex or outercourse is sexual activity that does not include sexual penetration.
PLATE-JOB: masturbating under a glass coffee table while someone shits on it.
FURRYPHILLA: The desire to mate with people in fox suits. See Rednecks
AC/DC: inserting an AC adapter's plug in your dick and plugging the adapter into a wall socket in hopes of a "surge splurge".
PISSGUMPHILLIA: The desire to soak your dentures over night in urine...
YOYOHOTOPHISMILLIA: The desire to come back to somehow who has genital herpes and then make a commercial about it.
PUNCHURCOCKOPHILIA: The extreme urge to hold your own erect penis down and masturbate by punching your genitals.
BOOK-HORNINESS: The urge to have a massive orgy with thirty or more award winning books or owls. (Also known as intelligent bestiality.)
CONTORTAPHILIA: To sex while playing twister.
Christianity: The desire to crucify one's DICK!
STD-OVERLOAD DESIRE: The goal of obtaining all of the known STD's in existence. Gotta catch 'em all! Poke'Ma'John!
INANIMATEOBJECTAPHILIACITIS: A mental disorder in which the afflicted demands inanimate objects to take them right where they lie.
Weenie-Beaters Disease: The condition in which one drops heavy objects on their genitalia until they pass out.
PHILIAPHILIA: The desire to have sex with sex itself.
UNIVERSALPHILIA: the desire to have sex with Anything, Something, and therefore, Everything.
ASTROPHILIA: The need to have sexual activity in a zero G environment.
NUCLEOPHILIA: The desire to have sex with an atomic bomb.
EMOPHILIA: The desire to have sex with emos.
KAISERWILLHEIMOPHILIA: the desire to have sex with a German with a tiny arm.
WINNETWAGONPHILIA: The need to penetrate a person that is carrying winnets.
LAUNDRYOPHILIA: The desire to have sex with laundry, fresh out of the dryer.
CARDOAIKMAPHILIA: The desire (necessity) to have sex with a cardboard cutout of Troy Aikman while wearing a cowboy hat with matching boots and spurs.
TRINITYPHILIA: The desire to show yo love for the father, son, and holy ghost. Or just to get freaky with Trinity Zamrzla, that dudes a beast yo!
SPEEDOPHILIA: The desire to have sex at or with ludicrously high speeds.
TARTOPHILIA: The desire to have sex with warm pastries.
SHAGGYSHAGGYPHILIA: The desire to have sex with Vietnamese prostitutes.
NECROINSESTPHILIA: the desire to have sex with a dead relative.
WOOKIEEPHILIA: The need to have sex one a daily basis with either a Wookiee or a very large hairy women.
XYLOPHONOPHILIA: In which a person does the deed with an incredibly skinny woman whilst hammering her ribcage with sticks.
WETLAUNDRYOPHILIA: The desire to have sex with wet laundry, fresh out of the washing machine.
GIEDAOPHILIA: The desire to have sex with just who you think it is.
HOBOPHILIA: The desire to pleasure yourself with and in the company of a Hobo.
CROWLEYOPHILIA: The urge to have sex with a black woman followed by sticking your dick down a meat grinder while orgasming.
CAINOPHILIA: The desire to indulge in self mutilation of genitalia whilst an elderly black woman defecates on one's chest, and John Cleese defibs one's testicles.
SENIORAPHILIA: The urge to have sex with someone who is three grades ahead of you.
SQUEEZEAPHILIA: The urge to have sex with anything that has a tiny hole.
HOOPOPHILIA: The urge to rape the center on your high school's varsity guys basketball team even though you are a guy yourself.
AUTOMOTIVEPHILIA: The need to have sex with your car, no matter when, where or how.
UNWASHEDLAUNDRYOPHILIA: The desire to have sex with dirty unwashed laundry. Any guesses why the laundry needed to be washed in the first place?
POKÉPHILIA: The desire to have sex with Pokémon.
CROSSAPHILIA: The desire to tackle the first person to win a high school cross country race and rape them til they cry for their mommy.
HOCKAPHILIA: The urge to rape any given person at any given time that is within the Hockomock area.
TRAMPAPHILLIA: The uncontrollable urge to have sex with, or on, a trampoline.
ASIANOPHILIA: The desire to make all beings in sight; both human and animal, Asianfied.
STUFFAPHILIA: The urge to want to have sex with everything in sight
AUDIOPHILIA: The desire to seek pleasure from the vibration of sound waves.
OSCARWILDEISHPHILIA: Attempting to imitate the "sexcapades" of Oscar Wilde.
PEDOPHILIA: The desire to have sex with feet.
PANTOPHILIA: The desire to have sex with everything.
LOLIPHILIA: The desire to have sex with small cartoon children anytime you see them, and its HOT HOT HOT
TECHNOPHILIA: The desire to have sex with a computer...or a nerd
PANPHILIA: The desire to have sex with members of the genus Pan (chimpanzees, bonobos, and Peter)
SPEDOPHILIA: The desire to have sex with someone of negligible mental capabilities.
SISTERAPHILIA: The urge to have sex with your sister. (note: This does not apply if you're a girl yourself.)
SISTEROPHILIA: The urge to have sex with your sister who just had a sex change.
WIKIPHILIA: The desire to have sex with a Wikipedia contributor.
HOMOPUPPETPHILIA: A sexual attraction to gay puppets. WE wish the best to Mr. Garrison and Mr. Hat.
OLDAPHILIA: the need/ desire to bum a slow old person walking across the street.
POLPOTOPHILIA: The desire to jerk off in front of 200,000+ dead people.
LACONOPHILIA: The desire to have sex with Sparta.
MOTHOPHILIA: The desire to have sex with your mum.
TIGERPHILIA: Having multiple affairs because you love nothing more than to me unmercifully beat by your wife.
CATHOLIC GIRLS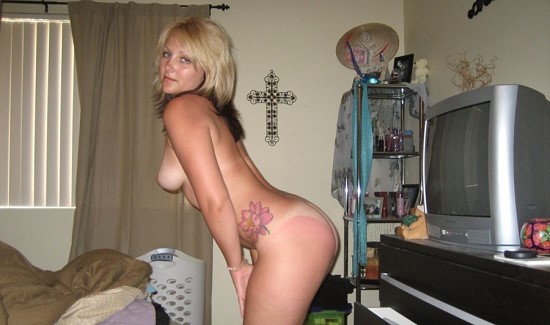 Two women are hiking in the woods. After an hour or so, they come to a stream. Unable to cross, they decide to walk along the stream and look for a narrower place.
Fortunately they come to an old bridge spanning the stream. Deciding the bridge safe, the two women proceed to cross.
Halfway across, one woman stops and says to the other "I've always wanted to be like the guys, and urinate off a bridge". The other woman looks around and says "Well, I don't see anyone around, now's your chance!"
The first woman drops her hiking shorts and backs over to the side of the bridge. As she begins to urinate, she looks over her shoulder. "Holy shit!" she exclaims "I just pissed in a canoe!"
Alarmed, the second woman hurries over and peeks at the stream. "Calm down" she says. "That wasn't a canoe you pissed in, it was only your reflection".
ORSM VIDEO
A young farm couple, Homer and Dalene, got married and just couldn't seem to get enough lovin'. In the morning, before Homer left the house for the fields, they made love. When Homer came back from the fields, they made love. And again at bedtime, they made love.
The problem was their nooner; it took Homer a half hour to travel home and another half hour to return to the fields, and he just wasn't getting enough work done. Finally Homer asked the town doctor what to do.
"Homer" said the doctor "just take your rifle out to the field with you, and when you're in the mood, fire off a shot into the air. That will be Dalene's signal to come out to you. Then you won't lose any field time".
They tried Doc's advice, and it worked well for a while. Homer came back to the doctor's office.
"What's wrong?" asked the Doc. "Didn't my idea work?" "Oh, it worked real good" said Homer. "Whenever I was in the mood, I fired off a shot like you said and Dalene'd come runnin'. We'd find a secluded place, make love, and then she'd go back home again".
"Good, Homer. So what's the problem?" asked the Doc. "I ain't seen her since huntin' season started".
LOOOOVE ME SOME VAGINA #7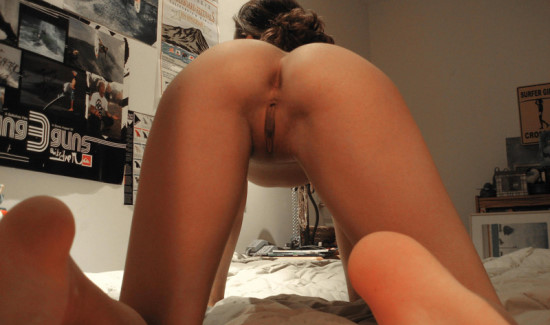 Why is MyFreeCams.com one of the most awesome websites in the history of forever? Firstly, there are hundreds of hot models online at any given time AND you can watch their live webcam feed in HQ with sound AND chat. Secondly, you don't need a credit card or have to install any dodgy software - it's all absolutely free! And finally, why do I sound so fucking excited? Because MyFreeCams really is that brilliant. Click here to check it out now!
ORSM VIDEO
A couple of old cowboys, Sam and Bubba, were sitting in a bar having a drink (or two or three), doing what most old cowboys do; complaining about the heat, the cows and their wives.
They weren't exactly the brightest guys, and neither were their comments. Every day they said pretty much the same thing. And it always ended in a pissing contest over who had the worst wife.
Today though something was different. There was a wise looking elderly Indian Chief sitting at the bar. They decided to ask him to decide, who had the worst wife.
Sam complained that his wife was always arguing with him. No matter what he said, she always said the opposite. She didn't just say it either, she said it so loud that the neighbours complained.
The old Chief listened attentively and then said "If your wife was Indian, we would name her Fire-Water". Sam asked "Why would you call her Fire-Water?" The Indian Chief replied "Every time she opens her mouth she breathes fire and your knees turn to water".
Bubba then said "My wife is so bad that we haven't had physical relations in darn near twenty years!"
The chief again listened attentively and pronounced Bubba's wife as "Sleeping-Dragon". When Bubba asked why, the chief replied "If you try to touch her while she is sleeping, she will become a dragon and bite your head off".
Sam and Bubba had a good laugh over their wives new names. Then Sam asked "Okay, them Indian names are pretty cool, but... who has the worst wife?" The chief replied "I do".
Bubba asked what the chief's wife name was. The chief replied something along the lines of "Whumpo Havo Noja"
Both Sam and Bubba looked very confused, and so the chief explained "That's my wife's Indian name, it translates in English to "Three-Old-Horses". More puzzled than ever before Bubba asked "Yeah, but what does Three-Old-Horses mean?" The chief sighed, took a sip of his beer and said "Nag, Nag, Nag".
ORSM VIDEO
Want to contribute to Orsm? Just click here and do eeeet!!
Bambi the blonde celebrated her 40th birthday with a makeover.
She went to the best plastic surgeon in town and got a boob lift, a tummy tuck, butt implants, Botox, collagen... the works.
Ten weeks and thousands of dollars later, she was a new woman - literally. Her personal physician then performed her annual physical, noted the new 'body work'. When the exam was finished, he called her in.
"Bambi, your overall health is good, but I want to discuss a problem that often affects women your age, osteoporosis". Bambi looked puzzled. "Osteo-what?"
"Bone loss. Many women start to experience it in their 40s". Bambi giggled, blushed and said "Oh, really, Doc. You've seen me naked. Trust me, with this body and this face, I get new bones all the time!"
SEPARATION EFFECT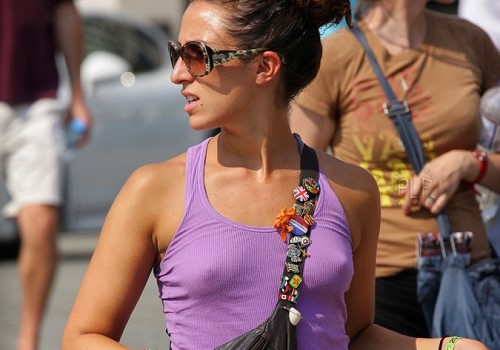 After many years of marriage, a husband has turned into a couch potato, became completely inattentive to his wife and sat guzzling beer and watching TV all day. The wife was dismayed because no matter what she did to attract the husband's attention, he'd just shrug her off with some bored comment.
This went on for many months and the wife was going crazy with boredom. Then one day at a pet store, the wife saw this big, ugly, snorting bird with a hairy chest, powerful hairy forearms, beady eyes and dribble running down the side of its mouth.
The shopkeeper, observing her fascination with the bird, told her it was a special imported "Goony bird" and it had a very peculiar trait. To demonstrate, he exclaimed "Goony bird! The table!" Immediately, the Goony bird flew off its perch and with single-minded fury attacked the table and smashed it into a hundred little pieces with its powerful forearms and claws!
To demonstrate some more, the shopkeeper said "Goony bird! The shelf!" Again the Goony bird turned to the shelf and demolished it in seconds.
"Wow!" said the wife "If this doesn't attract my husband's attention, nothing will!" So she bought the bird and took it home.
When she entered the house, the husband was, as usual, sprawled on the sofa guzzling beer and watching the game. "Honey!" she exclaimed "I've got a surprise for you! A Goony bird!"
The husband, in his usual bored tone replied "Goony Bird, my Ass".
RANDOM SHITE
WHAT HAS BEEN SEEN CANNOT BE UNSEEN... AND THAT'S TOTALLY COOL BECAUSE YOU WON'T WANT TO UNSEE THIS! HERE'S WHY
We've all heard the overused "#1 site for whatever" line but believe me when I say MyFreeCams.com is actually it! Hundreds of real girls getting nude in front of a webcam chatting, stripping and just about anything else you can convince them to do! You're able to watch unlimited live webcam shows with full audio and chat. Oh and did I mention it's absolutely totally 100% completely FREE!? Getting on is as easy as clicking here but be prepared to lose your day!
Did you ever wonder why there are no dead penguins on the ice in Antarctica - where do they go? Well wonder no more!!
It is a known fact that the penguin is a very ritualistic bird which lives an extremely ordered and complex life. The penguin is very committed to its family and will mate for life, as well as maintaining a form of compassionate contact with its offspring throughout its life.
If a penguin is found dead on the ice surface, other members of the family and social circle have been known to dig holes in the ice, using their vestigial wings and beaks, until the hole is deep enough for the dead bird to be rolled into and buried.
The male penguins then gather in a circle around the fresh grave and sing "Freeze a jolly good fellow. Freeze a jolly good fellow". Then they kick him in the ice hole.
WOULD YOU BUY IT?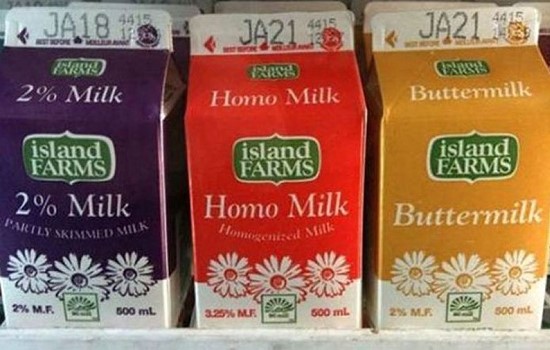 A cannibal went to the tribe's witch doctor. "Doc, I've been feeling lousy lately". "Hmmm" replied the witch doctor. "Let's review your diet. Are you eating man or animal?" "Man, doc. We're eating those Catholic missionaries we caught last week".
"Okay, tell me how you cook them". "Same way as always, doc. We boil them up in the big pot".
"Hmmmm" pondered the witch doctor. "Tell me more about these Catholic missionaries".
"Well, funny thing, doc. They all look alike! They're short, fat, wear long robes, sandals, rope for belts, and are bald with a fringe of hair".
"Well, that's your problem right there" responded the witch doctor. "Those guys aren't boilers! They're friars!"
ORSM VIDEO
Well that was delicious. Thanks Orsm [you cunt]. All you need to do now is...
-Check out the site archives. Because what else are you going to do now?
-Next update will be next Thursday. Only 3 left for the year! Yewwww.
-Tell your friends, family, colleagues, co-workers and neighbours to check out ORSM-DOT-NET otherwise my friend Ray might have something to say about that.
-Need to clear your conscience? Judge me? Want to fight me? Threaten me? Sit on my lap and talk about the first thing that pops up? Show me the twins? Then go for it! Just make sure you email me here!
Until next time be good, stay off the chems and RIP Phil Hughes. :-( Enjoy. Mr. Orsm.