Welcome to having an actual recipe for grandeur.
The car is parked exactly where it should be and not blocking the door, there's no dishes on the sink or dishrack, the toilet seat is up, the air-conditioning is set permanently to 'cold as fuck', people are allowed to listen to the midnight news without other people grizzling, take away food for dinner, no changing nappies, no "shhhh you'll wake her up!", there's actually chocolate left in the fridge should anyone want some, the TV is always on a channel I want to watch, no complaints about how bad that fart smelled... all things I'm enjoying now that the GF and our love child have taken off interstate for a wedding. I knew about this a year ago and foresaw the opportunity meaning there was a list of reasons [read: excuses] at the ready for me to pull out when it came time to book flights. "I'll probably be too busy", "Will just have gotten back to work after Xmas break", "Happy to hang out for a holiday somewhere else", "I don't really know the people getting married" and so on.
What's not hard to understand at all is how much more productive I am without interruptions because currently there are none. Let me preface this by saying that *I* am the main cause of interruptions in that every time there's a noise indicating something even remotely more interesting than staring blankly into a computer screen, I'm off to investigate. It breaks up the monotony and working from home with a now 6-month-old there are plenty of noises. Well there were... which I guess means despite all the awesome gets listed above, I prefer it the other way.
Alright on to the week and its happenings. I'm trying hard still to make the most of summer and catch up with long neglected friends of which there are many. Apparently that equates to food. Let me splain. After a manipulative Thursday night phone call we set off first thing Friday morning to visit whatever family member at their place of business for breakfast. An hour later I had to drop child off for babysitting with some Asian friends. Try getting out of an Asians house without being force fed at least something. Impossible. From there it was home to work before meeting a friend for lunch. Next was groceries with the adopted cousin, stocked up on free potatoes like all the other cheapskates, then home to collect the gang and head for the city. There's a large hawkers market that we try and get to a few times each year. Fucking great atmosphere and no matter what you option you go with its guaranteed food envy. Next, I'd made plans to catch up with a mate. He picked me up from the city and we just sort of went driving... ending up at, unbelievably, some community food fair thing. Didn't last long there and it was back on the road and home to chill out. Was glad for the day to be over.
Saturday's forecast was for stupid hot weather so we proceeded to kick off proceedings at the beach. Highlights included cold, testicle destroying water and a nearby teen couple clearly fucking in the water even though they thought no one could tell. Protip: we could. Did very little for the rest of the day. One of the few times in the past 6 weeks that it was just us and no holidaying family members around. Not until later anyway and a couple of them rolled over for dinner at our house followed by Gone Girl. Seen it? Not a bad film but the scene where she fucks Doogie Howser on her period was pretty gross.
The foodnanigans continued Sunday. It is just too hard trying to find a date that not only suits everyone, but their partners and kids too. So how do we solve this? Leave them home and just the guy's head out for breakfast. And that we did. Motherfucking eggs all round. Had a good time and all involved promised to make it a regular thing. Never heard/said that before; let's see how we go on that one...
The rest of the day was all house stuff. Everything from various finishing jobs to lawn mowing to then repairing the sprinklers destroyed during mowing to cleaning to whatever whatever. Managed to get absolutely craploads done which was itself as rewarding as getting the stuff done. And that was about it. Weekend over. The crowd goes wild. Happy days. Smiles all round.
Okay with that out of the way lets get down to business. Had a hugely hard time deciding what videos to include in this update. There's not a single clip which isn't worth seeing. Same applies to all the image galleries and come to think of it, everything in the update. Look, what I'm saying is this update is up there with the best of them and will long be remembered as such. But hey that's just my opinion, I've only been running Orsm since 1999 and WTF would I know, right? Check it...
GoPro TitsGopro Footage Doesn't Get Any Better. The Lady And Her Bewbs Are Genius! - Honest TrailerIt's Time To Relive Disney's Epic Movie Franchise About Captain Jack Sparrow And... Some Other People. Savvy? - LOL Watch! Tom Hanks & Meg Ryan Get Their Cyber Raunch On In This 'Deleted Scene' From 'You've Got Mail' - Like A Boss Husband Discovers His Wife's Cheating, Posts Live Updates To Reddit As His Marriage Falls Apart - Go The FooYour Spine Is Guaranteed To Tingle As You Watch The Foo Fighters In Chile - CUUUUNT!! This Prank Would Definitely Scare Anyone Off Getting In A Cab For The Rest Of Their Life - RuinedRapper Melts Down After Apple Store Employee Ruins His Career - Picking Up Guys Picking Up Girls While High On Mushrooms, Turns Out Exactly As You Expect It Would - Aint EasyUpside Down, Inside Out, Back To Front. Why Is Everything So Very Confusing?
Fancy PantsHoly Shit This Game Was Far More Addictive Than Anything I Have Touched In A Very Long Time! - Flash 'EmJenny Mcclain Flashing Boobs In Public - Amber RoseAmber Rose In A Shit Hot See Through Bikini. I See Nips And Toe. - Fucked UpThis Is Like The Pornographic Equivalent Of Kicking A Cute Little Lost Puppy. - RIP Page 3RIP Page 3 And Their Glamour Models Girls - Teen FuckTasty Teen Gets A Big Fat Cock In Her Hairy Pussy. Manages To Get Herself Very, Very Wet. - Nasty SlutsThree Chick Fights Proving Bitches Be Crazy - Wet SpotCompilation Of All The Best Nude Parts Of Pirahna 3dd - Cool Job"I Am A Helicopter Pilot. Sometimes I Get To Do Cool Things Like Chase Off-Road Trucks From The Air. I Love My Job".
Castle RompThey Like Eating Royal Meat. This Is A Tragedy Just Waiting To Happen. - - Sarah WinsSarah Stephens In Agent Provocateur - Extra WeirdReady For 20 Minutes Of Extreme Action? Then This Is The Right Video To Watch. - Lucky EscapeCute Girl On A Bicycle Has A Very Lucky Escape - Explode!Asian Girl Plays So Hard, She Cums All Over Her Own Face - Straya!Cyclist Collides With A Kangaroo Whilst Riding To Work. Just Another Day In Australia. - Butt InCute Latina Gets A Painful Anal - Money ShotPenny's Boobs Are Glistening In All Their Glory - PokiesChristina Milian Pokies On The Street Corner
Irish newlyweds turn up at their hotel and ask for the honeymoon suite. The receptionist asks "Do you have reservations?" Bride says "Well... I'm a bit worried about taking it up the arse!!"
--
An Arkansas hillbilly came to town carrying a jug of moonshine in one hand and a shotgun in the other. He stopped a man on the street, saying to him "Here friend, take a drink outta my jug". The man protested, saying he never drank. The hillbilly levelled his shotgun at the stranger and commanded "Drink!" The stranger drank, shuddered, shook, shivered and coughed. "Gee! That's awful stuff you've got there". "Ain't it, though?" replied the hillbilly. "Now, you hold the gun on me while I take a swig".
--
A woman is walking down the street and sees a sign in the pet shop window reading "FANNY LICKING FROG $25". Curious the woman proceeds inside and says to the shopkeeper "I'd like to see the fanny licking frog". The shopkeeper replied "Bonjour!"
--
A blonde lady gets a job as a physical education teacher of 16 year olds. She notices a boy at the end of the field standing alone, while all the other kids are running around having fun, kicking a football. She takes pity on him and decides to speak to him. "You ok?" she asks. "Yes" he replies. "You can go and play with the other kids, you know" she says. "It's best I stay here" he says. "Why's that, sweetie?" asks the blonde. The boy looks at her incredulously and says "Because I'm the goal keeper!!"
--
A blonde is suffering from a sore throat so she goes to see the doctor. She explains the problem to the doctor who asks her to sit down. He gets out his light and says "Open wide". "I can't" replies the blonde "this chair's got arms".
ORSM VIDEO
There was this 92-year-old woman whose body was covered from head to toe with big festering pus-filled boils. They were on her face, her arms and her legs... everywhere. Each was filled with mucus and blood.
This old lady was also a masochist, so she put an ad up on Craigslist offering to pay anyone $5,000 if they would bite off each and every one of her boils.
She didn't get any immediate response, but sure enough after a while this guy was desperate for money and agreed to do the job.
He showed up at the woman's house and she came out in a robe. She peeled it off and revealed her boil covered body. The guy groaned at the thought of the task ahead of him, but he just kept concentrating on the five grand and went to work, biting on a boil on the woman's arm until it ejaculated blood and puss all over his face.
This kept going for over five hours, biting off the boils between the elderly woman's toes and in her armpits. He bit off boils on her inner thighs and behind her ears. Finally he was finished and he fell back with a pant, covered with blood, pus, mucous and dripping with sweat. The woman laid on the bed a mass of crimson patches of bruises and ripped flesh.
"Okay lady..." the man said with a gasp "I did it... now give me the five grand..." "Just a second, sonny..." the woman said with a grin "there's one more left!"
She bent over and spread her wrinkled withered butt cheeks to reveal a gigantic boil about the size of a baby's head growing right out of her ass. The man rolled his eyes and gagged and said to himself..."What the hell, I've gone this far... only one left... I need the money... what the hell..."
And then dove face first at the butt boil, gnawing and biting at it repeatedly trying to make it pop.
Then, out of the blue, the old woman let out a giant fart. The man reeled back from between her butt crack and yelled at her "WHAT ARE YA TRYING TO DO LADY!!? MAKE ME SICK?!?"
PERFECT WEATHER FOR It!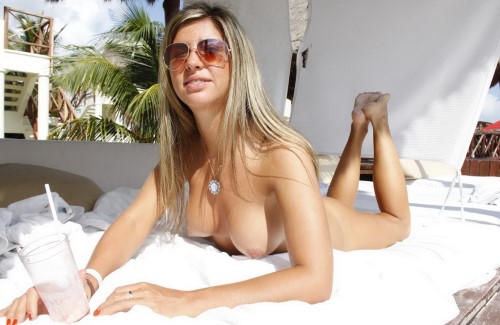 TERRIBLE PARENTS
-Sarah Burge, the self-declared "Human Barbie" most famous for spending hundreds of thousands of dollars on cosmetic surgery, gave her daughter Poppy's a $10,000 voucher for breast augmentation surgery... on 7th birthday. "Poppy begged me for a boob job, so I gave her the voucher so she can have it after she's 16, when it's legal. If she develops naturally big boobs, she can have something else done with it" said mum.
-One couple had their children taken away from them because a family court in New Jersey found there was evidence they'd been abused or neglected. The parents say they were taken away only because of their names. Ironically they didn't understand how naming your kid 'Adolf Hitler' was a form of abuse.
-A woman and her two children were shopping at an Old Navy store. The mother loaded up her handbag with around $125 worth of clothing and accessories. She then handed her purse to her 11 year old daughter. The woman then left the store with her son, as the plan was for her daughter to follow them out at a distance however before the girl could make it out the door, she was apprehended by security guards. The girl informed the police that her mother had told her to shoplift the items, and she was taken to a local precinct while officers contacted the girls mother. The woman claimed to have no knowledge of the incident and said she was on a boat somewhere, and could not even come pick up her daughter. Two hours later, the woman called back and admitted she had lied, but she would not come to get her daughter. The girl was eventually released into the custody of her aunt. The mother is facing charges of retail fraud, child neglect, and contributing to the delinquency of a minor.
-Russia threatened to suspend all child adoptions by U.S. families after a seven-year-old boy, adopted by a Tennessee family, was sent alone on a one-way flight back to Moscow. According to her, the child was mentally unstable, violent and had severe psychopathic issues. "After giving my best to this child, I am sorry to say that for the safety of my family, friends and myself, I no longer wish to parent this child". The family paid a man to collect the boy from the airport and take him to the Russian Education and Science Ministry.
-When a tow truck found a guy on the side of a highway in Pawtucket, Rhode Island, he was asleep behind the wheel with a beer bottle in his lap. When they took him to jail and took his car to the impound lot, they didn't know his two kids were in the backseat. When the cops arrived, the car was already on the tow truck, so they didn't see the 4-year-old and 3-month-old. The drunk guy told the cops he was worried about his kids, but when they asked where they were, he said Boston, so the cops didn't worry. It wasn't realised the kids were in the backseat until the car was being unloaded at the impound yard. Thankfully the two kids were fine.
-A woman was arrested for a reduced charge of misdemeanour assault and battery, after forcing her ten-year-old daughter to pose semi-nude for a stranger on Skype. The mother claims that she was a victim of a scam. She met a man claiming to be a photographer on Facebook. He told the woman that he would fly both her and her daughter for an all-expenses paid trip to Florida. First though, he needed to see their body types. So the woman and her daughter stripped down for the man on webcam. The girls aunt heard her niece sobbing one afternoon, and when she asked about the cause for distress, the girl confided that she hadn't wanted to and was uncomfortable about the ordeal. Even if the mother was the victim of a scam, how could anyone really be so stupid as to encourage their 10-year-old to go naked on the internet?
-A South Korean couple was arrested after their three-month-old infant girl died of starvation. The infant was left unattended at home while the couple spent hours at internet cafes raising a virtual child named Anima. The couple seemed to have lost their will to live a normal life because they didn't have jobs and gave birth to a premature baby. They indulged themselves in the online game of raising a virtual character so as to escape from reality, which led to the death of their real baby.
-What you should probably not do is refuse to cooperate with them—especially when you're already wanted for violating the terms of your probation, or if there's a felony warrant out for your arrest. Or, better yet, both! This is the mistake made by Micah Ashley Alford, a 26-year-old mom from the Houston area who gave birth to a boy and then gave the time-consuming little fellow to this woman she sort of knew, but not really.
-A mother in rural North Carolina is facing misdemeanour child abuse charges after reportedly ordering her 12-year-old son to beat her 15-year-old son with a belt in an attempt to make him heterosexual. Mother dearest admitted to spanking her son and did so because the teen had been visiting a gay man's house and she believed the man had molested her son. The police report alleges that she ordered her older son to strip down to his underwear for the younger one to beat him with a belt. The report notes that the teenager was not allowed to fight back. Unfortunately for the boy, she doesn't agree with the "gay lifestyle".
-A mother in Sacramento, California, is accused of killing her six-week-old daughter, by placing her in the kitchen microwave and then turning it on. Afterward the mother tried to tell police she'd accidentally dropped little kid on a space heater while she was having a seizure. Authorities didn't buy it. Instead, the police are dealing with a crime so horrific it's scarred even the most veteran child abuse investigators.
ORSM VIDEO
Three guys are stranded on an island and are captured by cannibals. The chief of the cannibals says to the three men "I'll give you all one chance at life. You may choose any one weapon or item that I have in my kingdom. You will be set free for 30 seconds and then my cannibals will come after you. If you escape their grasps, you are free to go. If we capture you, we SKIN YOU FOR THE CANOE!!"
He then asks the first guy to choose. Nervous about making the decision, he frantically runs around the kingdom until he stumbles on a little revolver and grabs it and a handful of bullets and takes off!
30 seconds later, as promised, the chief yells out "The hunt is on!!!"
On that command, hundreds run off into the jungles hunting the man down. In no time they find the man and although he has the gun, there are too many cannibals. They eventually overpower the man surround him and SKIN HIM FOR THE CANOE!
The chief asks the second man what he would like and seeing what little good the gun or any weapon would do he says to the chief "Give me your fastest horse!" The chief grants him that and the man books it out ASAP!
30 seconds later, the cannibals pursue the man. With their intense knowledge of the terrain and large number, they swiftly surround the man, who was lost and bewildered, and SKIN HIM FOR THE CANOE!
The chief then asks the third man what weapon or item he would like and the man, who had been contemplating a plan to outsmart the cannibals says to him "Give me a fork!" The chief amazed and confused at the man's request says "A fork! What are you gonna do with a fork??" The man replies "Just give it to me, dammit!" The chief then hands the man a fork. The man grabs it, starts stabbing himself all over his body and yells out "HERE'S YOUR FUCKING CANOE!!"
ALL EYES ON THE BRIDE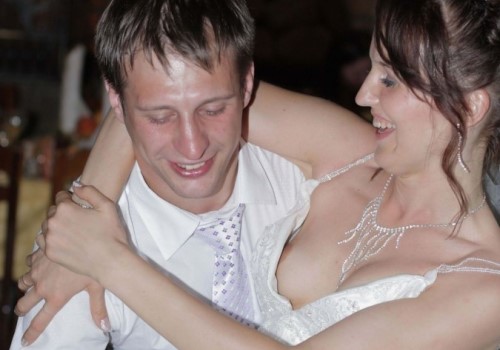 Why is MyFreeCams.com one of the most awesome websites in the history of forever? Firstly, there are hundreds of hot models online at any given time AND you can watch their live webcam feed in HQ with sound AND chat. Secondly, you don't need a credit card or have to install any dodgy software - it's all absolutely free! And finally, why do I sound so fucking excited? Because MyFreeCams really is that brilliant. Click here to check it out now!
ORSM VIDEO: FOOD EDITION
TERRIBLE PARENTS (continued)
-A Florida mum was arrested after she set up a fight between her daughter and another teenage girl to settle a beef. Apparently the mum asked her daughter's enemy to come to their apartment complex after school so the girls could fight. Once the opponent arrived, a large crowd gathered and the two girls, aged 14 and 17, started throwing punches. The brawl was of course filmed and ended up on Facebook. Throughout the fight the mum repeatedly yelled in Spanish "Hit harder" also telling her daughter to bite her opponent. She was later charged with child abuse and contributing to the delinquency of a minor.
-While applying for a job as a dancer at the Ritz Cabaret club for gentlemen, a woman was arrested by some police officers who'd heard that she'd delivered a baby recently. The woman told the cops that she had no idea, which kicked off a search for the missing infant. The, but not the only, mistake here was refusing to answer officers questions which it turns out is a parole violation. The felony warrant for her arrest admittedly didn't help much either.  What happened next is just bizarre: shortly after police put out an alert for the baby, two women called saying they had him. They told investigators another woman gave them the baby and he had no milk or diapers but they went and bought those items. The women then agreed to meet officers and hand over the infant, who was fine.
-Smoking cigarettes is bad for babies. But, tell that to 20-year-old English mum who smoked between 15-20 cigarettes every day while pregnant with her daughter, Lilly.  She told the BBC that she believed injecting the dangerous levels of carbon monoxide (from the smoke) into her bloodstream, her baby would get stronger, because her heart would be forced to work harder "on its own". Not surprisingly, little Lilly was born prematurely and had a low birth weight.
-A British woman living in San Francisco says she injects her eight-year-old daughter with Botox to "get rid of her wrinkles". The 34-year-old does this to help her daughter Britney "keep up" in the insanely competitive world of child beauty pageants. She says Britney is used to the painful injections of the bacterial botulinum toxin, which can cause some pretty nasty side effects, although the little girl did admit that she used to cry when first given the shots.
-A woman who punished her 9 year-old godson by making him sit in a bathtub while she poured boiling water on him was probably lucky to only get 6 months in jail. Unfortunately the boys road to recovery was far longer requiring skin grafts and reconstructive surgery. The wicked godmother also made the boy clean the kitchen after she burned him. In severe pain, the youngster said his feet were too blistered to clean... soooo she threatened to beat him if he didn't clean.
-When a Texas mother decided her young daughter was reading a book incorrectly, she felt hopeless. Her daughter was just not getting it. So, like any sane mother looking to dole out a fitting punishment for such a heinous crime as getting a few words wrong during a child's learning process she picked up a nearby iron and pressed it to the 10-year-old's face. Twice. The iron was on ofcourse and, tragically, the little girl was horrifically burnt. And that's not all. Not only did she seriously injure the little girl, she also didn't treat the injuries. The kid went to school, burns and all, telling a school nurse that she'd accidentally connected with a hot skillet, which is when people started getting suspicious.
-A central Georgia couple pleaded guilty to having their 14-year-old daughter engage in sex with a man so that they would not have to make monthly payments on their second-hand minivan. Sandra Davis, 37, of Dodge County, pleaded guilty to child molestation and was sentenced to eight years in prison on Monday. Davis did not physically abuse her daughter, but she did admit to encouraging her to trade sex for the van payments. They were sentenced to 10 years in prison and 10 years' probation.
-"The 5-month-old was dropped off at his parents' house strapped into his car seat. Eight days later, he was found in the same position" said Peoria County State's Attorney during a bond hearing for the parents. "He died from starvation due to neglect from his parents" The 5 month-old only weighed 2 lbs. more than what he weighed at birth. He was found lying in his own waste, which had not been changed or attended to in 8 days.
-Police claim that a Chicago mum killed her three-month-old son and then took the dead infant shopping with her. Authorities believe that Smith murdered the little boy because he wouldn't stop crying, by holding him down with a blanket over his tiny face. Then, she went to sleep, like a baby. Only she woke up the next day, got up, dressed her dead baby, got him into his Baby Bjorn (harness) and brought him along on an hours-long shopping excursion.
-There is no way to make this woman sound like a decent human being. She started smoking pot with her daughter when the child was 12. By 14, she was helping the girl shoot up heroin when she was too "dope sick" to do it herself. She used her daughter to obtain drugs from hospitals by having her fake illnesses, and is even accused of having her daughter trade drugs for sex with a 21-year-old man.
-A Mississippi dad decided to let his eight-year-old son drive their car on the interstate so that he could take a nap, while his four-year-old sat in the backseat… without a seat belt. The least surprising part of this story is that the father was intoxicated when he made this awesome decision.
-A Japanese mum was arrested in connection with the death of her 3-year-old daughter after the toddler was bound and stuffed into a garbage bag, where she later suffocated. Why, you ask? Mum was quoted as saying that the little kid had thrown away the family's gaming console and those things cost a lot of money! And not only that, mum was also upset that her daughter was "fussy and noisy" when she and her husband were trying to play games
ORSM VIDEO: MOVEMENT EDITION
Want to contribute to Orsm? Just click here and do eeeet!!
THINGS YOU'LL NEVER HEAR A GUY SAY
-Here honey, you use the remote.
-You know, I'd like to see her again, but her breasts were just too big.
-Oooww Channing Tatum? That's one movie I gotta see!
-While I'm up, can I get you anything?
-Of course I don't want to fuck your sister.
-No I don't want you to touch my junk today.
-Honey since we don't have anything else planned, will you go to the wallpaper store with me?
-Sex isn't that important... sometimes, I just want to snuggle.
-Why don't you go to the mall with me and help me pick out a pair of shoes?
-Aww, forget Monday night football, let's watch Revenge.
-Hey let me hold your purse while you try that on.
-We never talk anymore.
THINGS YOU'LL NEVER HEAR A CHICK SAY
-What do you mean today's our anniversary?
-Can we just not talk to each other tonight? I'd rather just watch TV.
-Ohh, this diamond ring is way too big!!
-And for our honeymoon we're going fishing in Alaska!
-Can our relationship get a little more physical? I'm tired of being 'just friends'.
-Honey, does this outfit make my butt look too small?
-Aww, don't stop for directions, I'm sure you'll be able to figure out how to get there.
-Is that phone for me? Tell 'em I'm not here.
-I don't care if it is on sale, $300 dollars is way too much for a dress.
-I'm on my period - I'll just have to give you a blowjob instead!
WHAT MAKES YOU A BAD PARENT?
Two Irishmen walk into a pet shop. Right away they go to the bird section and Mick says to Paddy "Dats Dem!"
The shopkeeper comes over and asks if he can help. "Yeah, we'll take four of dem dere budgies in dat cage op dere" says Mick. "Put dem in a pepper bag". The shopkeeper does as asked and the two pay for the birds and leave.
They get into Mick's van and drive until they reach a cliff with a 300 foot drop. "Dis looks loike a grand place" says Mick. He then takes the four birds out of the bag, places them on his shoulders and jumps off the cliff.
Paddy watches as his mate drops off the edge and goes straight down for a few seconds followed by a SPLAT!
As Paddy looks over the edge of the cliff he shakes his head and says "Fock Dat, is budgie jumping is too fockin dangerous for me..."
A few minutes later, Seamus approaches. He too has been to the pet shop and he's carrying the familiar 'pepper bag'. He then pulls a parrot out of the bag and Paddy notices that in the other hand Seamus is carrying a gun.
"Watch dis Paddy" he says, as he launches himself over the edge of the cliff. Paddy watches as half way down Seamus takes the gun and blows the parrot's head off. Seamus continues to plummet until there is another SPLAT! and he joins Mick at the bottom of the cliff.
Paddy shakes his head and says "An' oim never troyin that parrotshooting noider..."
After a few minutes, Sean strolls up. He too has been to the pet shop and walks up with his 'pepper bag'. Instead of a parrot he pulls a chicken out of the bag and launches himself off the cliff with the usual SPLAT!
Once more Paddy shakes his head - "Fock me Sean, first der was Mick wit his budgie jumpin, den Seamus parrotshooting and now you fockin' hengliding!"
RANDOM SHITE
We've all heard the overused "#1 site for whatever" line but believe me when I say MyFreeCams.com is actually it! Hundreds of real girls getting nude in front of a webcam chatting, stripping and just about anything else you can convince them to do! You're able to watch unlimited live webcam shows with full audio and chat. Oh and did I mention it's absolutely totally 100% completely FREE!? Getting on is as easy as clicking here but be prepared to lose your day!
A huge muscular man walks into a bar and orders a beer. The bartender can't help but stare at the guy because in contrast to his large muscles, the man has a head that is the size of an orange. The bartender hands him the beer and says "You know, I'm not gay but I want to compliment you on your physique, it's really phenomenal! But I have a question: why is your head so small?"
The big guy nods slowly. He's obviously fielded this question many times. "One day" he begins "I was hunting and got lost in the woods. I heard someone crying for help. I followed the cries and they led me to a frog that was sitting next to a stream". "No shit?" says the bartender, thoroughly intrigued.
"Kiss me, kiss me and I will turn into a genie and grant you three wishes" the frog says. "I looked around to see if I was alone and gave the frog a kiss. POOF! The frog turned into a beautiful voluptuous naked woman. She said 'You now have 3 wishes'".
"I looked down at my scrawny 115 pound body and said 'I want a body like Arnold Schwarzenegger!' She nodded and snapped her fingers, and POOF! there I was so big that I ripped out of my clothes and was standing there naked! She then asked 'What is your second wish?'"
"I looked hungrily at her beautiful body and replied 'I want to make sensuous love with you by the stream'. She nodded, laid down and beckoned me. We made love right there by the stream for hours! God I was a love machine".
"Afterwards, as we lay next to each other, sweating from our glorious love making she whispered in my ear, 'You know you have one more wish. What will it be? I looked at her and replied 'How about a little head?'"
JUST NICE TITS BECAUSE WHAT ELSE DO YOU NEED?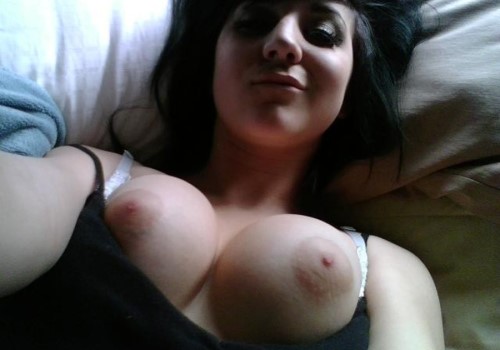 God created the mule, and told him "You are mule. You will work constantly from dusk to dawn, carrying heavy loads on your back. You will eat grass and lack intelligence. You will live for 35 years". The mule answered "To live like this for 35 years is too much. Please, give me no more than 20".
And it was so.
Then God created the dog, and told him "You are dog. You will hold vigilance over the dwellings of Man, to whom you will be his greatest companion. You will eat his table scraps and live for 30 years". The dog responded "Lord, to live 30 years as a dog like that is too much. Please, no more than 10 years".
And it was so.
God then created the monkey, and told him "You are monkey. You shall swing from tree to tree, acting like an idiot. You will be funny, and you shall live for 20 years". The monkey responded "Lord, to live 20 years as the clown of the world is too much. Please, Lord, give me no than 10 years".
And it was so.
Finally, God created Man and told him "You are Man, the only rational Being that walks the earth. You will use your intelligence to have mastery over the creatures of the world. You will dominate the earth and live for 20 years".
The man responded "Lord, to be Man for only 20 years is too little. Please, Lord; give me the 15 years the mule refused, the 20 years the dog refused, and the 10 years the monkey rejected". And so God made Man to live 20 years as a man, then marry and live 15 years like a mule working and carrying heavy loads on his back. Then, he is to have children and live 20 years as a dog, guarding his house and eating the leftovers after they empty the pantry; then, in his old age, to live 10 years as a monkey, acting like an idiot to amuse his grandchildren.
And it is so...
ORSM VIDEO
Aaaaaand BREATH. That felt like a big update. Perhaps because it was. Just fucking love that it somehow managed to get itself finished on time.
-Check out the site archives. Its the decent thing to do.
-Next update will be next at some point between Wednesday and Friday but neither of those days. Can you solve the puzzle to work out which day?
-Tell your friends, family, colleagues, co-workers and neighbours to check out ORSM-DOT-NET otherwise my friend Ray will not even try to make it look like he cares what you're saying.
-Need to clear your conscience? Judge me? Want to fight me? Threaten me? Sit on my lap and talk about the first thing that pops up? Show me the twins? Then go for it! Just make sure you email me here!
Until next time be good, stay off the chems and nice dick. Enjoy. Mr. Orsm.