Welcome to Orsm.net. So you're telling me there's a chance...
The start to this year was nothing short of disastrous. Thankfully, and I don't dare mean to challenge the higher powers to prove me wrong, shit seems to be returning to some level of normality. I've caught up on just about everything, my paperwork is up to date and filed away, bills paid, almost all required house selection info is ready to go, I've even got around to changing my car insurer. The only thing which remains neglected is my email inbox and its been that way since December which could explain why there hasn't been Reader Mail this year. I definitely owe some of you guys responses and you will get them... eventually.
Trying to start a sentence talking about my week that doesn't begin with "Its been a busy week" is not an easy thing to do... and there you have it. Let's get cracking with Friday...
The continuation of the house cabling efforts started early Friday morning. By this point I'm mostly done - its generally just neatening up and making sure everything is properly arranged. This is because if my shit is in other tradesmen's way, it will likely get trashed [which has happened]. Building sites are like that. Everyone is there to do their job. No one really gives a fuck about anything else. There is no ownership. And this was proven by the amount of stuff that is currently going missing - everything from timber, pickets, boxes of cable or anything not nailed down. Ive been desperate to catch someone and that morning finally did. It was an old pommy guy. He pulled up out the front on his mobility scooter and was loading it up with bricks. "WHAT ARE YOU DOING MATE?" "Oh oh... I didn't think anyone was here". Not sure is that's the best or worst excuse ever; amusing though. He unloaded and quickly drove away muttering something about a fish pond.
My next stop was the bank. I noticed something was up with my account. Remember last year I blogged about that inept fuckwit at the bank who mishandled our mortgage application so badly that it was 4 months after we'd started building before it was actually approved? Well he's struck again and because he didn't do his job properly the bank has been triple dipping. They tried to pass it off as forced savings and that works out well in that they have to repay me and pay interest.
Saturday was warm and a bit sticky and began at a tile shop. We'd agreed to choose everything from the one place so as not to overcomplicate things. If one thing in life is true its that the more choice we have, the harder it is to decide. Great way to go too - had everything done in about an hour. Next was home, a change of clothes and back to site. Am happy to pat myself on the back about now because after I don't know how many days, the cabling on both houses is [almost] completely done. All that remains is waiting until painting is finished and I can install wall points, a rack cabinet, wire up patch panels, drop in network switch and connect to the internet. That's months away though. Has been fucking hard work and if it all works tickety-boo, hunky-dory, I'll be escstatic [and a bit surprised].
That night was time for a long overdue boys night and because, as mentioned, its been a busy few months without seeing hardly anyone, I invited everyone. Ended up with friends from 3 different circles at the pub, then dinner and finally onto the casino. Seemed to go well despite expecting otherwise too. Highlight of the evening was the convo with Miss "I'll be 21 in July" who looked more like "15 next December". She tried proving it to me with her prisoner ID card which she had as a result of "too many burgs (burglaries)" although I was far too drunk by then to read it.
For the first time that night ever I was the last stop for the cab on the way home which means, also for the first time ever, I actually made money. Turns out when everyone is drunk they just throw whatever is in their wallet at whoever remains. So... left the casino with $20 in my wallet, made 3 stops before me, paid the driver and had $50 in my wallet the next day. Awesome.
I woke up in a strange bed the next morning. Unfortunately, Miss "21 in July" was nowhere to be seen and I'd actually had the sense to collapse into the spare bed and thereby prevent pregnant GF/ogre from suffering through my snoring and farting. Incidentally that is exactly what woke me up - the most amount of gas any human being has ever had. It was ridiculous and amazing. Honestly thought I'd shat the bed and was too scared to go back to sleep... which was a shame with the massive headache kicking in. Nothing a shower, couple of bottles of Gatorade and 10 aspirin couldn't fix at least. Just in time too because it was swap meet [flea market] time. I drive past this thing every Sunday and, though I've been before, say "Really gotta go there one weekend". Fascinating really. Lots of Asians, lots of Muslims, lots of Asian Muslims, lots of hot girls selling their slutty clothes and shoes. Barely anything that interests me which is completely okay... I'm really just there for the perv. That was until I got to the very last stall. An old guy was selling an air compressor and it just so happens I've wanted one for ever. Have always resisted the urge because I don't need one. So I ask him how much, he says $35, I say $30. Done. The best was yet to come... as we walked away some guy stopped me asking where it had come from, that he was there specifically to buy one. Next thing you know he stars throwing bids at me and as much as it was tempting, I resisted turning 30 into 50. It was far more enjoyable knowing someone wanted what I had. This is how girls must feel about their boobs.
Alright fucker. Better stop there. I reckon there's a good 3-4 more paragraphs gagging to come out however on account of you have scrolled on down and the fact I want to get out of here sooner than later, I'll just cut it short. And look at that - half way through another paragraph already! Just quickly - I know some of you guys are having issues with videos and what's causing it has us fucking bamboozled. If you do have issues then would be great if you could drop me an email with the EXACT problem, what videos it happened on and what web browser and operating system you're using. Credit card details and PayPal login details would also be handy also. Okay let's do dis. Check it...
Nice Ass!! - Soap Box - Think About It - All Andre - Actual HP - 100% Epic - Pool Tits - Dita Von Nude - Such A Cunt
Cock Queen - Still Funny? - So Casual - Torn Up - Douchebag - Destroy'er - Facesitter - Shocking - Hawt Ging - Upskirt
Gag On It - Quickie - Biker Gang - Swallow It - Milky Ass - BRB Mate - Chub Bang - Sickening - I See Thru - Depraved
A Muslim wife complains to her husband that all the romance had gone out of their marriage. "Remember when you used to carry me up to bed?" she asked. Yeah," he replied "But be fair though, you were only eleven at the time..."
--
Ted and his wife were working in their garden one day when Ted looks over at his wife and says: "Your butt is getting really big, I mean really big! I bet your butt is bigger than the barbecue". With that he proceeded to get a measuring tape and measure the grill and then went over to where his wife was working and measured his wife's bottom. "Yes, I was right, your butt is two inches wider than the barbecue!!" The wife chooses to ignore her husband. Later that night in bed, Ted is feeling a little frisky. He makes some advances towards his wife who completely brushes him off. "What's wrong?" he asks. She answers: "Do you really think I'm going to fire up this big-ass grill for one little weenie?"
--
I'm doing a charity gig tonight for people who struggle to achieve orgasm. Don't worry if you can't come.
--
A young woman was having a physical examination and was very embarrassed because of a weight problem. As she removed her last bit of clothing, she blushed. "I'm so ashamed, Doctor" she said "I guess I let myself go". The physician was checking her eyes and ears. "Don't feel ashamed, Miss. You don't look that bad". "Do you really think so, doctor?" she asked. The doctor held a tongue depressor in front of her face and said "Of course. Now just open your mouth and say moo".
ORSM VIDEO
THE MANY KINDS OF SHITS
This sort of ties in with the Work Pooping list I posted a while back. I just think its good that we can finally put a name to some of the activities that go one down there...
THE GHOST SHIT: The kind where you feel shit come out, see shit on the toilet paper, but there's no shit in the bowl.
THE CLEAN SHIT: The kind where you feel shit come out, see shit in the bowl, but there's no shit on the toilet paper.
THE WET SHIT: You wipe your ass fifty times and it still feels un-wiped. So you end up putting toilet paper between your ass and your underwear so you don't ruin them with skidmarks.
THE SECOND WAVE SHIT: This shit happens when you've finished, your pants are up to your knees, and you suddenly realise you have to shit some more.
THE BRAIN HEMORRHAGE THROUGH YOUR NOSE SHIT: Also known as "Pop a Vein in your Forehead Shit". You have to strain so much to get it out that you turn purple and practically have a stroke.
THE CORN SHIT: No explanation necessary.
THE LINCOLN LOG SHIT: The kind of shit that's so enormous you're afraid to flush it down without first breaking it up into little pieces with the toilet brush.
THE NOTORIOUS DRINKER SHIT: The kind of shit you have the morning after a long night of drinking. Its most noticeable trait is the tread mark left on the bottom of the toilet bowl after you flush.
THE "GEE, I REALLY WISH I COULD SHIT" SHIT: The kind where you want to shit, but even after straining your guts out, all you do is sit on the toilet, cramped and farting.
THE WET CHEEKS SHIT: Also known as the "Power Dump". The kind that comes out of your ass so fast that your butt cheeks get splashed with the toilet water.
THE LIQUID SHIT: The kind where yellowish-brown liquid shoots out of your butt, splashes all over the side of the toilet bowl and, at the same time, burns your tender poop-chute.
THE MEXICAN FOOD SHIT: A class all its own.
THE CROWD PLEASER: A shit is so intriguing in size and/or appearance that you have to show it to someone before flushing.
THE MOOD ENHANCER: Occurring after a lengthy period of constipation, this shit allows you to be your old self again.
THE RITUAL: This shit occurs at the same time each day and is accomplished with the aid of a newspaper.
THE GUINESS BOOK OF RECORDS SHIT: A shit so noteworthy it should be recorded for future generations.
THE AFTERSHOCK SHIT: This shit has an odour so powerful than anyone entering the vicinity within the next 7 hours is affected.
THE "HONEYMOON'S OVER" SHIT: Any shit created in the presence of another person.
THE GROANER: A shit so huge it cannot exit without vocal assistance.
THE FLOATER: Characterised by its floatability, this shit has been known to resurface after many flushes.
THE RANGER: A shit that refuses to let go. It is usually necessary to engage in a rocking or bouncing motion, but quite often the only solution is to push it away with a piece of toilet paper.
THE PHANTOM SHIT: Appears in the toilet mysteriously and no one will admit to putting it there.
THE PEEK-A-BOO SHIT: Now you see it, now you don't. This shit is playing games with you. Requires patience and muscle control.
THE BOMBSHELL: A shit that comes as a complete surprise at a time that is either Inappropriate to shit (ie. during lovemaking or a root canal) or you are nowhere near shitting facilities.
THE SNAKE CHARMER: A long skinny shit which has managed to coil itself into a frightening position... Usually harmless.
THE OLYMPIC SHIT: Occurs exactly one hour prior to the start of any competitive event in which you are entered and bears a close resemblance to the Drinker's Shit.
THE BACK-TO-NATURE SHIT: This shit may be of any variety but is always deposited either in the woods or while hiding behind the passenger side of your car.
THE PEBBLES-FROM-HEAVEN SHIT: An adorable collection of small turds in a cluster, often a gift from God when you actually can't shit.
PREMEDITATED SHIT: Laxative induced. Doesn't count.
SHITZOPHRENIA: Fear of shitting. Can be fatal!
ENERGIZER vs. DURACELL SHIT: Also known as a "Still Going" shit.
THE POWER DUMP SHIT: The kind that comes out so fast, you've barely got your pants down and you're done.
THE LIQUID PLUMBER SHIT: This shit is so big it plugs up the toilet and it overflows all over the floor.
THE SPINAL TAP SHIT: The kind of shit that hurts so much coming out, you'd swear it's got to be coming out sideways.
THE "I THINK I'M GIVING BIRTH THROUGH MY ASSHOLE" SHIT: Similar to the Lincoln Log and The Spinal Tap Shits. The shape and size of the turd resembles a tall boy beer can. Vacuous air space remains in the rectum for some time afterwards.
THE PORRIDGE SHIT: The type that comes out like toothpaste, and just keeps on coming. You have two choices: (a) flush and keep going, or (b) risk it piling up to your butt while you sit there helpless.
THE "I'M GOING TO CHEW MY FOOD BETTER" SHIT: When the bag of Doritos you ate last night lacerates the insides of your rectum on the way out in the morning.
THE "I THINK I'M TURNING INTO A BUNNY" SHIT: When you drop lots of cute, little round ones that look like marbles and make tiny splashing sounds when they hit the water.
THE "WHAT THE HELL DIED IN HERE?" SHIT: Also sometimes known as The Toxic Dump. Of course, you don't warn anyone of the poisonous bathroom odour. Instead, you stand innocently near the door and enjoy the show as they run out gagging and gasping for air.
THE "I JUST KNOW THERE'S A TURD STILL DANGLING THERE" SHIT: You sit there patiently, waiting for the last cling-on to fall because if you wipe now, it's just going to smear all over the place.
ALL EYES ON THE BRIDE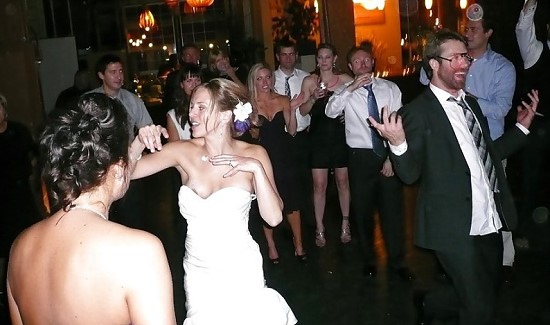 A young doctor had moved out to a small community to replace a doctor who was retiring. The older doctor suggested that the young one accompany him on his rounds, so the community could become used to a new doctor.
At the first house a woman complains "I've been a little sick to my stomach". The older doctor says "Well, you've probably been overdoing the fresh fruit. Cut back on the amount you've been eating and see if that does the trick?"
As they left, the younger man said "You didn't even examine that woman? How'd you come to the diagnosis so quickly?" "I didn't have to. You noticed I dropped my stethoscope on the floor in there? When I bent over to pick it up, I noticed a half dozen banana peels in the trash. That was what probably was making her sick". The younger doctor said "Pretty clever. If you don't mind, I think I'll try that at the next house".
Arriving at the next house, they spent several minutes talking with a younger woman. She said that she just didn't have the energy she once did and said "I'm feeling terribly run down lately". "You've probably been doing too much for the Church" the younger doctor told her. "Perhaps you should cut back a bit and see if that helps".
As they left, the elder doctor said "I know that woman well. Your diagnosis is almost certainly correct, she's very active in the church, but how did you arrive at it?" "I did what you did at the last house. I dropped my stethoscope and, when I bent down to retrieve it, I noticed the vicar under the bed.
ORSM VIDEO
Wiremu, a New Zealander, was on the dole in Australia but about to fly home to watch the Rugby World Cup and was not feeling well, so he decided to see a doctor.
"Hey doc, I dun't feel so good, ey" said Wiremu.
The doctor gave him a thorough examination and informed Wiremu that he had long existing and advanced prostate problems and that the only cure was testicular removal.
"No way doc" replied Wiremu "I'm gitting a sicond opinion ey!"
The second Aussie doctor gave Wiremu the same diagnosis and also advised him that testicular removal was the only cure. Not surprisingly, Wiremu refused the treatment.
Wiremu was devastated, but with the Rugby World Cup just around the corner he found an expat Kiwi doctor and decided to get one last opinion from someone he could trust.
The Kiwi doctor examined him and said: "Wiremu Cuzzy Bro, you huv Prostate suckness ey". "What's the cure thin doc?" asked Wiremu hoping for a different answer. "Wull, Wiremu", said the Kiwi doctor "Wi're gonna huv to cut off your balls". "Phew, thunk god for thut!" said Wiremu "Those Aussie bastards wanted to take my test tickets off me!"
I JUST LOVE WATCHING YOU SLEEP...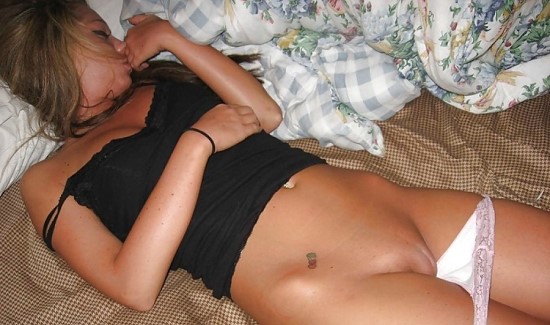 Why is MyFreeCams.com one of the most awesome websites in the history of forever? Firstly, there are hundreds of hot models online at any given time AND you can watch their live webcam feed in HQ with sound AND chat. Secondly, you don't need a credit card or have to install any dodgy software - it's all absolutely free! And finally, why do I sound so fucking excited? Because MyFreeCams really is that brilliant. Click here to check it out now!
ORSM VIDEO
Some years ago President Clinton was hosting a state dinner when, at the last minute, his regular cook fell ill, and they had to get a replacement on short notice. The fellow arrived and turned out to be a very grubby-looking man named Jon.
The President voiced his concerns to his Chief of Staff but was told that this was the best they could do on such short notice.
Just before the meal, the President noticed the cook sticking his finger in the soup to taste it and again complained to the Chief Of Staff, but he was told that this man was supposed to be a very good chef.
The meal went okay, but the President was sure that the soup tasted a bit funny.
By the time dessert came, he was starting to have stomach cramps and nausea. It was getting worse and worse until finally the President had to excuse himself from the dinner to look for the bathroom. Passing through the kitchen, he caught sight of the cook, Jon, scratching his bum, which made him feel even worse.
By now, the President was desperately ill with violent cramps and was so disorientated that he couldn't remember which door led to the bathroom. He tried every door in the hallway and was on the verge of passing out from the pain when he finally found a door that opened.
As he unzipped his trousers and ran in, he realised to his horror that he had stumbled into Monica Lewinsky's office with his trousers around his knees. The President fell to the floor in pain and as he was just about to pass out, Monica bent over him to listen for a heartbeat and heard the President whisper in a barely audible voice "Sack my cook".
And, that is how the whole misunderstanding occurred.
ORSM VIDEO
Want to contribute to Orsm? Just click here and do eeeet!!
Ellen and her husband Bob went for counselling after 25 years of marriage. When asked what the problem was, Ellen went into a passionate, painful tirade listing every problem they had ever had in the 25 years they had been married.
She went on and on and on: neglect, lack of intimacy, emptiness, loneliness, feeling unloved and unlovable, an entire laundry list of unmet needs she had endured over the course of their marriage.
Finally, after allowing this to go on for a sufficient length of time, the therapist got up, walked around the desk and after asking Ellen to stand, embraced her, unbuttoned her blouse and bra, put his hands on her breasts and massaged them thoroughly, while kissing her passionately as her husband Bob watched with a raised eyebrow!
Ellen shut up, buttoned up her blouse, and quietly sat down while basking in the glow of being highly aroused. The therapist turned to Bob and said "This is what your wife needs at least three times a week. Can you do this?"
Bob thought for a moment and replied "Well, I can drop her off here on Mondays and Wednesdays, but on Fridays, I fish".
PRIYA IS INDIAN SERVED HOOOOOT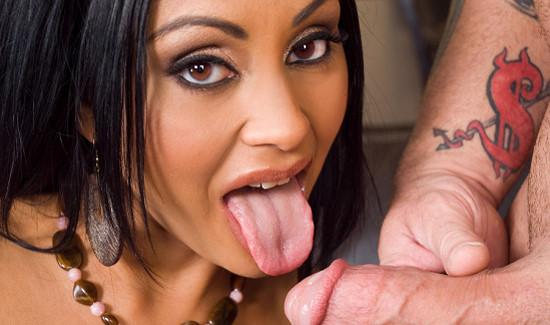 An Amish lady is trotting down the road in her horse and buggy when she is pulled over by a cop. "Ma'am, I'm not going to ticket you, but I do have to issue you a warning. You have a broken reflector on your buggy".
"Oh, I'll let my husband, Jacob, know as soon as I get home". "That's fine. Another thing, ma'am. I don't like the way that one rein loops across the horse's back and around one of his balls. I consider that animal abuse. That's cruelty to animals. Have your husband take care of that right away!"
Later that day, the lady is home telling her husband about her encounter with the cop.
"Well, dear, what exactly did he say?" asked the husband. "He said the reflector is broken" replied the Amish lady.
"I can fix that in two minutes. What else?" asked the husband. The wife replied "I'm not sure, Jacob... something about the emergency brake".
RANDOM SHITE
We've all heard the overused "#1 site for whatever" line but believe me when I say MyFreeCams.com is actually it! Hundreds of real girls getting nude in front of a webcam chatting, stripping and just about anything else you can convince them to do! You're able to watch unlimited live webcam shows with full audio and chat. Oh and did I mention it's absolutely totally 100% completely FREE!? Getting on is as easy as clicking here but be prepared to lose your day!
A petrol station owner in Dublin was trying to increase his sales, so he put up a sign that read: FREE SEX WITH EVERY FILL-UP
Paddy pulled in, filled his tank and asked for his free sex. The owner told him to pick a number from 1 to 10, and said that if he guessed correctly, he would get his free sex.
Paddy guessed 8, and the proprietor said "You were very close, the lucky number was 7. Sorry, no sex this time".
A week later, Paddy, with his friend Mick, pulled in for another fill-up. Again Paddy asked for his free sex. The proprietor again gave him the same story, and asked him to guess the correct number.
Paddy guessed 2. The proprietor said "Sorry, it was 3, you were very close, but no free sex this time".
As they were driving away, Mick said to Paddy "I think that game is rigged and he doesn't really give away free sex at all". Paddy replied "No its genuine enough Mick. My wife won twice last week".
LARGE AREOLA ARE THE TARGETS OF MY AFFECTION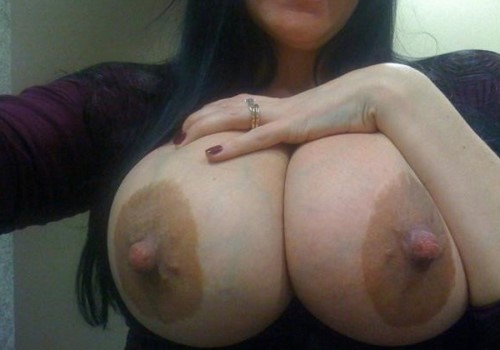 I know everything about you and you are my target.
I have never met you and don't know your name and up until today I didn't know where you live.
You passed me on the road and suddenly I knew everything about you.
You are a single mother with teenage daughter, no men in the house.
You are relatively well off and like playing tennis.
You don't have any big dogs, just one small dog that is no threat to me.
Judging by the car you drive you will have flat screen TV's and because you have a teenage daughter there will be things like computers, tablets and smart phones in your house.
I decided to follow you home because you have shown me that you are a soft target.
When I invade your home with my gang I know there will be very little resistance, no men and no big dogs but plenty of expensive stuff for us to take.
How did I know all this information about you without having ever met you, spoken to you or seen your house?
By the little pictures of your family set up that you put on the back window of your car.
These pictures have made my job so much easier because they tell me nearly everything I need to know without having to drive around the neighbourhood spying on houses and sitting watching and gathering all this information.
It used to take me days of surveillance to get this information.
Thank you very much; I will be visiting you one of the evenings whilst you are watching TV.
I'm not a violent person but I can't say the same for my gang members.
Fortunately I'm not a violent criminal but because of my job I have to think like one and driving around checking out the little pictures on the back window of cars made me realise just how much information they give out about you, your family and to a large extent your wealth.
Pictures of a family with golf clubs, children with computers, wives with tennis rackets and pictures of what type of dogs your family have all tell a story about you and whether it's worth making you and your family a target.
ORSM VIDEO
Let me be the first and only to say that I'm fucking CHUFFED TO BITS that this update got finished on time. I'm down to 4 day work weeks now... admittedly they are 8am to 12am workdays and then the next 3 days are usually spent doing something on the stoopid house build. My point is that the only stupid person here is me. All you are probably worried about is when and where you can get more Orsm and if you read on that will be answered...
-Check out the site archives. There is every update going back to long, long before Facebook existed.
-Next update will be next Thursday. Der, Fred.
-Tell your friends, family, colleagues, co-workers and neighbours to check out ORSM-DOT-NET otherwise my friend Ray will call out "FAT!" to you as he drives past in his Torana.
-Need to clear your conscience? Judge me? Want to fight me? Threaten me? Sit on my lap and talk about the first thing that pops up? Show me the twins? Then go for it! Just make sure you email me here!
Until next time be good, stay off the chems and ???. Enjoy. Mr. Orsm.