Welcome to falling asleep during a handjob.
I managed to fuck that up remarkably well. Everything just went totally to shit last update and there was sweet fuck all I could do about it except open and respond to support tickets and apologetically reply to your emails. What's followed has been a frustrating week of burying my face in my hands, praying for a quick death and playing that different time zone game with the US... and that's the condensed version.
If somehow you don't know WTF I'm on about then for whatever reason you probably weren't tortured by slowwww video playback recently. Unfortunately there may be more of the same today and tomorrow because things are yet resolved. Luckily the fix is relatively simple: I've ordered a significantly beefier server to replace the ailing video server which you guys see as orsm.us and previously as grab.orsm.net. The new machine has multiple SSD drives in RAID, craploads of memory, a gigabit connection to the world and, from what I'm told, a strong willingness to serve quality pornography flawlessly to as many people as possible. For that to happen someone has to build the server, deploy it in the datacentre, then my techs have to migrate hundreds of gigs of data, configure a whole bunch of stuff and then we can change the nameservers at which point all the problems should magically disappear. So yeah... like I said - simple.
The longer term plan is to radically overhaul the system by which videos are managed and eventually change the entire site over to it. I'm hesitant though and that's because the Orsm that everyone knows and tolerates and has been coming to forever will replaced by something more modern and user friendly. Can only imagine the butthurt which will flow. People can't handle change. Please don't start the "I probably won't be back if you do that" emails. I guess that's the risk but the amount of hours which go into this each week are beyond ridiculous and it can't go on like that forever. There are easier ways. The downside is stuff which consumes masses of my time will feature less often. The upsides are many including new content daily instead of weekly and WAY more features.
Moving on. I don't want to sound bigoted or racist or any other dirty words people throw around when they disagree with an opinion but after seeing the big terror cell takedown happen here in Australia today, let's just behead anyone whose ideals don't align with our own or whose opinion we don't like. That will fix everything.
Seriously what a bunch of fuckwits.
Okay let's do other stuff. The whole weekend was busy busy. All of Saturday was spent working at the house cleaning and drilling and digging. So just the usual. Arrived home late arvo to begin the weekly soup cook up which I did with my 2 Asian helpers whilst watching the football. Ah the football. Have to admit feeling particularly torn during the match, an elimination final. Fremantle vs Port. I hate both teams equally so whoever lost was a win and a loss. Ended up being a great game and the season ending loss for Freo provided hours of taunts for various mates who support them. Suck shit, cunts.
My one and only goal for Sunday was to hit a local swapmeet [flea market] to find a vacuum cleaner. Quickly zipped up and down the aisles surveying each stall. Done in less than 10 minutes. The problem though was taking the GF and kid along. For the GF it is absolutely unthinkable to be finished that quickly so saddle up for minimum 1 hour. A baby presents different challenges - had her harnessed to my chest which apparently is a big invitation for old people to approach and give unsolicited parenting advice whilst rubbing their wrinkly old fingers over her trying to see her face. The real irony though is nowhere was a vacuum to be found. The even bigger irony is that we actually had 2 of them; or at least we did before moving house last year. Anyone's guess where they ended up...
An invite to meet friends for dim sum finally brought the madness to an end. We headed for the city, smashed some dumplings and made our merry way home. Changed into work clothes and waited for a sister [read: free babysitter] to arrive and again headed out the door. Again to the house and another clean up. Did I mention I'm tired of cleaning? I'm tired of cleaning. Back home a few hours later t'was a good a time as any to give the car a vacuum. Could barely see the carpet for the sand. Three cars later and everyone was happy that they'd asked me to do theirs too...
And that's about it. A stressful and busy week that is unlikely to have made great reading... which is totally okay because the update below should make up for it. Please be patient with any site access issues. Promise I'm working on them! Check it...
Awesome!!Unexpected Airshow In Death Valley - Freak ShowPlease Keep This Man Away From The Shocker Chair - Kitty-fiedTodays Movie Superheroes Get Kitty-fied With Hello Kitty Makeovers And Sparkly Pink Costumes - Amateur PornFree Amateur Porn - Draw??Match Ends After MMA Fighters Knee Each Other In The Nuts At The Same Time - Sad RealityThis Video Is A Powerful Reminder That The Syrian Conflict Is Still Claiming Many Young Lives - Far TMICougar Explicitly Explains Why She Prefers Younger Men - BotchedAbbey Clancy's Funny Lopsided Implants Of The Day - Molest MileyMiley Cyrus Gets Felt Up By Fans (And Likes It) - Epic TitsLucie Wilde's Big Boobs On A Glass Chair
Get Over ItBuild The Bridge Across The Canyon. Sound Easy? Think Again - Good SlutCaught Fapping At The Library - Period DayThe White Chicks Are Pissed - At GunpointMy Buddy Getting Robbed At Gunpoint While His Gopro Was Recording - Sisters TitsHey It's The 'Which One Is My Sister' Game - AwkwardGhetto Goof Ball Gets Caught Dropping A Turd In The Projects - GloriousChicago Gangsta Gets Ass Beat By Security - AddictiveThe Trick Is Stacking The Cars So That They Don't Fall Over - OutstandingSara Malkul Is Amazing
ColorizeThis Brain-Teaser Will Brighten Your Day While Exercising Your Brain Cells - Fuck Youuu!The Moneyshot, The Most Important Scene Of A Pornvideo - Ghetto LulzThug Knocks Girl Clean Out After Three Tried To Jump Him - Too StupidBurglar Falls Asleep During Robbery - Fight TimeNobody Can Take Physical Punishment Like Russians And Nobody Loves To Fight More - HeadlessThe Headless Penis - MisogynistCasting Goes Totally Off The Rails - Best EverJuggy German Drains A Dong In The Locker Room - Bryci :-)Bryci Strip In The Bedroom - Black DressStephanie Davis Braless Pokies In Leather Dress
After a trial had been going on for three days, Finley, the man accused of committing the crimes, stood up and approached the judge's bench. "Your Honour, I would like to change my plea from 'innocent' to 'guilty' of the charges". The judge angrily banged his fist on the desk. "If you're guilty, why didn't you say so in the first place and save this court a lot of time and inconvenience?" he demanded. Finley looked up wide-eyed and stated "Well, when the trial started I thought I was innocent, but that was before I heard all the evidence against me".
--
The doctor approached the husband who was in the waiting room while his wife was being examined. The doctor said "I have good news and bad news". "What's the bad news?" "Your wife has a STD". The husband exclaimed "What could possibly be 'good news' with a situation like that?" The doctor replied "She didn't get it from you".
--
Walter, the hypochondriac, checked himself into the hospital for his weekly physical and diagnostic examination. After a battery of fluid tests, an alphabet of electronic scans, and several probing's and prodding's, Walter was resting in his room. The doctor came in, and said to Walter "I have good news and bad news, Walter. Which do you want to hear first?" "I knew it. Give it to me straight. I can take it. I am dying, I know it. That's the bad news, right?" "Yes, Walter, you are dying. You have a very rare, but always fatal, illness. It has no cure or even a treatment option. The pain will be excruciating, there is no pain medication that will work, and in a week or so of terrible suffering you will be gone". "Huh??" was all Walter could say. "I am sorry Walter, but there really is nothing we can do for you". "Wait a minute, Doctor, didn't you say that you had good news as well?" "Oh right, I forgot - I will be screwing your nurse tonight!!"
--
Two guys were walking down the street one day when they came across a small pair of gym shorts on the ground. They decided to put a sign up on the church bulletin board so the rightful owner could claim them. The first one starts to write out the sign "FOUND: one pair of boys gym shorts..." "Hold on" says the second "Those are girls gym shorts". "No they're not" says the first "They're boys shorts!" The second grabs them from him and takes a closer look "No, no... definitely girls gym shorts!" The two of them are inspecting the shorts in turns and arguing. "Boys shorts!" "No, girls shorts!" "Definitely boys shorts!"... and so on. The local priest is walking past as the two men argue and can't help but ask them what the commotion is all about. The first guy tells the priest, and asks him if he could sort out the argument. The priest takes the shorts, has a good long sniff, and after pondering for a few moments he looks at the two men and says: "Definitely boys shorts, but not from my parish!"
ORSM VIDEO
VEGAS, BABY!
-The Las Vegas strip's gaming revenue for 2013 was $6.5B. Annual state gaming revenue exceeds $9B.
-There's estimated to be at least 1,000 people living beneath Vegas in underground tunnels.
-When Sammy Davis Jr. took a swim in the pool at the New Frontier hotel & Casino in Las Vegas in 1952, they drained the pool when he was done because it was a whites-only swimming pool.
-Michael Jackson had plans to build a 50 foot tall moon walking robot replica of himself to roam the Las Vegas desert. It was intended to be an advertisement for a planned 2005 comeback.
-Archie Karas is famous for turning for having the largest and longest Vega winning streak. He turned $50 into $40M but managed to lose it all in less than 3 years.
-In 1980, a Las Vegas hospital had to suspend workers who were betting on when patients would die. One nurse was even accused of murdering a patient so she would win.
-There is a service in Las Vegas that will come to you and cure a hangover with IV fluids and IV vitamins.
-It would take 288 years for one person to spend one night in every hotel room in Las Vegas.
-Contrary to popular belief, prostitution in Las Vegas is not legal. It is however legal in some areas of Nevada.
-The reflective surface of the Vdara Hotel in Las Vegas concentrates the sun's rays into a "death ray" that creates dangerously hot areas around the pool.
-Las Vegas currently boasts 1701 licensed gambling venues.
-A 1910 law made it illegal to gamble in Las Vegas.
-FedEx CEO Fred Smith saved his company in the 1970s by gambling their last $5000 in Vegas. He turned it into $32k playing Blackjack; enough to cover the company's $24k fuel bill. This allowed FedEx to stay in business a few days longer, at which point he was able to raise $11M to keep FedEx going.
-According to suppliers, Vegas Bingo players' favourite colour ink daubers are purple.
-There is a place in Vegas you can pay $40 to shoot a grenade launcher, twice.
-The average number of pillowcases washed daily at MGM Grand is around 15,000.
-The Golden Gate Hotel and Casino opened in 1906, making it the first hotel and casino to open in Las Vegas, Nevada.
-Water structures in Las Vegas, like fountains and man-made lakes, use grey-water, which is recycled water from sinks, bathtubs and showers.
-The Las Vegas Strip is the brightest place on Earth when looked at from outer space.
-The Dunes, demolished in 1993, was the first resort to feature topless showgirls in a show called Minsky's Follies.
-The 1/2 scale replica of the Eiffel Tower outside the Paris hotel in Las Vegas was originally planned as full size, but had to be shrunk due to the nearby airport. The original Eiffel Tower was built in 1889 and is made of wrought iron pieces which are fastened together with 2,500,000 rivets. The one in Vegas is made from welded steel and is stronger structurally and has "fake rivets" to duplicate the look of the original.
-Las Vegas is informally known as Hawaii's 9th island, due to the city's large community of Hawaiians.
-There is over 15,000 miles of lighted neon tubing used along the Strip and Downtown.
-In 1899 Charles Fey invented a slot machine named the Liberty Bell. The device became the model for all slots to follow.
-The Bronze lion outside of the MGM Grand Hotel weighs 50 tons, making it the largest bronze sculpture in the country.
-There have been 14 major building 'implosions' in Las Vegas since 1993.
-Approximately 34% of thefts and cheating in Las Vegas casinos are committed by staff.
-Wealthy businessman and aviator Howard Hughes requested a 200 gallons shipment of Baskin-Robbins' Banana Nut ice cream while staying at Las Vegas' Desert Inn. A few days later, Hughes decided that he was tired of the ice cream and announced that he would only eat Chocolate Marshmallow ice cream. The inn ended up distributing free Banana Nut ice cream for a year.
-After staying longer than his initial reservation (in which he had booked the inn's entire top two floors), Howard Hughes was also asked to leave the Desert Inn by the owner. Instead, he purchased the resort for $13 million.
-In 1996, Wayne Newton celebrated his 25,000th performance while Siegfried and Roy celebrated their 15,000th performance.
-The Las Vegas Harmon Hotel, a key part of an $8.2B Las Vegas Hotel project will be demolished before a single guest ever gets to check into a room due to major construction defects.
-A study conducted in 2013 showed that 15% of people come to Las Vegas primarily to gamble, but 71% gamble during their visit.
-The Mirage Hotel's iconic golden windows actually get their colouring from real gold dust.
-Nevada's prison-population growth since 1990 is 100.4%.
-The Stratosphere is the tallest, free-standing, observation tower in the US and the tallest structure west of the Mississippi River.
-15 of the world's top 25 hotels are located in Las Vegas.
-Caesars Augustus tower and Treasure Island all have an architectural feature designed to trick the eye into seeing the buildings as smaller (thus closer) than they really are. Each window covers four rooms on two floors. Wynn Las Vegas uses the same trick, in that there are two floors between each white stripe.
-In 2004, a British gambler, Ashley Revell, sold all of his possessions, including all of his clothes, and bet $135,300 on red for a single spin of a roulette wheel in Las Vegas and won $270,600.
-The Silver Slipper was the first casino to hire female card dealers on The Strip.
-There's a heavy equipment playground in Las Vegas where you can drive bulldozers and other big machinery for fun.
-Before Las Vegas was famous for gambling, it marketed itself as a place to watch atomic bomb tests in the desert. Over 10,000 people have successfully claimed half a billion dollars back from the US Government in compensation for fallout-related illnesses.
REDHEADS: NATURES prettiEST MISTAKES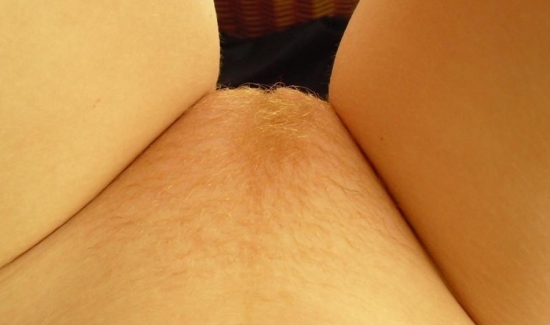 A man walks into a bar and says "Bartender, give me two shots". The bartender says "You want them both now or one at a time?" The guy says" Oh, I want them both now. One's for me and one's for this little guy here" and he pulls a tiny three inch man out of his pocket. The bartender asks "He can drink?" "Oh, sure. He can drink". So the bartender pours the shots and sure enough, the little guy drinks it all up.
"That's amazing" says the bartender. "What else can he do? Can he walk?" The man flicks a quarter down to the end of the bar and says "Hey, Jake. Go get that". The little guy runs down to the end of the bar and picks up the quarter. Then he runs back down and gives it to the man. The bartender is in total shock.
"That's amazing" he says "What else can he do? Does he talk?" The man says "Sure he talks, hey, Jake, tell him about that time we were in Africa and you made fun of that witch doctor's powers!"
ORSM VIDEO
Guy goes to a doctor and says. "D-D-D-Doc... I... I... I... I g-got this this this aw aw-aw-ful stu-stu-stu-stuttering pr-pr-problem. Can you heh heh-heh-help me ow-ow-out? Doctor says "Drop your pants".
Guy says "I ga-ga-got a stuttering pr-pr-problem... wha-wha-why I got to-to-to dr-dr-drop my pa-pa-pants?" Doctor says "I'm the doctor here... do as I tell you!"
So the guy drops his pants and the doctor says "A-HAAA! Just as I suspected. Your penis is too long and this puts excess strain on your vocal cords, thus stretching them and causing you to stutter. We'll do a procedure and cuts some of the length off and you'll be fine".
The guy agrees and the surgery is performed in which a large section is removed. Three months later same guy returns to the doctor and says "Well Doc, you were right. I no longer stutter, but I'm miserable, my girlfriend is miserable, and I'd like you to reattach the section you took off. The doctor says 'N-n-n-no wa-way, bu-bu-buddy!"
WINDOW VOYEURING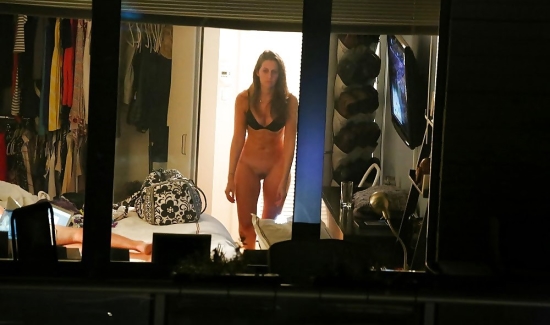 Why is MyFreeCams.com one of the most awesome websites in the history of forever? Firstly, there are hundreds of hot models online at any given time AND you can watch their live webcam feed in HQ with sound AND chat. Secondly, you don't need a credit card or have to install any dodgy software - it's all absolutely free! And finally, why do I sound so fucking excited? Because MyFreeCams really is that brilliant. Click here to check it out now!
ORSM VIDEO
VEGAS, BABY! (contined)
-The Tangiers Casino depicted in Martin Scorcese's film "Casino" never actually existed. The movie is based on the history of Frank "Lefty" Rosenthal of the Stardust. In the movie the Riviera was used for the interior shots and the Landmark's porte-cochere was used for the exterior shots. The house used in the movie is located in the Las Vegas Country Club (behind the Hilton). Franks actual house is in the same neighbourhood. Frank Rosenthal died on 10/14/08 and until then maintained a website where he answered questions.
-Las Vegas has a "black book" a list of people who are banned from setting foot in any casino in the city.
-At 1,149 feet, the Stratosphere Las Vegas is the tallest freestanding observation tower in the nation.
-Bertha was a performing elephant that entertained for 37 years at John Ascuaga's Nugget casino located in Sparks. She was 48 years old when she died.
-Mobster Bugsy Siegel named his casino, The Flamingo, after his showgirl girlfriend, whose long legs garnered her the same name.
-The largest sum won on the Las Vegas slots was at the Excalibur. After putting in $100, a 25 year-old software engineer won $39 million, beating the odds at the time for 1 in 16.7 million.
-Music legend Elvis Presley performed 837 consecutive sold out shows at the Las Vegas Hilton (now known as LVH-Las Vegas Hotel and Casino).
-In 1931 the Pair-O-Dice Club was the first casino to open on Highway 91, the future Las Vegas Strip.
-Not all Vegas celebrity weddings are a sham. Michael Caine married his wife at the Little Chapel on the Green in Las Vegas in January 1973. This year they celebrated their 40th anniversary.
-The Luxor Las Vegas' Sphinx, a re-creation of the Great Sphinx of Giza, is 101 feet high and larger than the original.
-The Imperial Palace on the Las Vegas strip was the nation's first off-airport airline baggage check-in service.
-The Palms Casino Resort Palms offers a Kingpin Suite that has two fully functional bowling lanes inside.
-The shrimp consumption in Las Vegas is over 60,000 pounds per day, higher than the rest of the nation combined.
-The US Air Force operates a small airline out Las Vegas airport that has daily shuttles for workers to and from Area 51.
-Las Vegas casinos never use dice with rounded corners.
-When erected, the neon cowboy outside The Pioneer Club in Las Vegas was the largest mechanical sign in the world.
-Just outside of Las Vegas is Boulder City, one of the only two cities in Nevada that prohibits gambling.
-Even though Las Vegas seems like a larger than life city, it's located in the Mojave Desert, the smallest desert in America.
-The cost of a marriage license in Nevada is $35 whereas the cost of filing for divorce is $450.
-The Reno Ice Pavilion is a 16,000-square-foot rink once dismantled and moved to Reno from Atlantic City, New Jersey.
-In 1960 there were 16,067 slots in Nevada. By 1999 that had blown out to 205,726 slot machines; about one operating slot machine for every eight Las Vegas residents.
-Las Vegas Boulevard, where The Strip is located, has had several names. It's been called 5th Street, Arrowhead Highway, Los Angeles Highway, Salt Lake Highway, US 91, US 93, US 466 and State Route 6.
-Customers weighing over 350 pounds eat for free at the Heart Attack Grill restaurant in Las Vegas.
-39,668,221 people visited Vegas last year. 5,107,416 were convention delegates.
-There are about 15,000 miles of neon tubing in The Strip and downtown Las Vegas.
-The white circles around the letters of the word 'welcome' on the Las Vegas sign are supposed to portray silver dollars. They were incorporated into the sign because Nevada is known as The Silver State.
-In 1964, a wealthy businessman, fearing nuclear war, built a massive 16,500 square foot mansion underneath Las Vegas complete with pool, a putting green and luxury finishes.
-The average length of a Vegas stay is 3.7 nights.
-Surprisingly, the design of the iconic Las Vegas sign was never copyrighted.
-When it first opened, the Wynn Las Vegas was the most expensive hotel and casino in the world.
-22,027 conventions were held in Vegas in 2013.
-Las Vegas has a higher number of unlisted phone numbers than any other US city.
-Today, an acre of prime land on The Strip sells for about $3-6 million.
-Most casinos in Las Vegas will cash in chips from a different casino.
-Nevada's population growth since 1990 is 83.3%.
-In the 1970s, Liberace played at the Hilton for a salary of $300,000 a week.
-By number of rooms, the MGM Grand Hotel & Casino is the largest hotel in the country and the second largest in the world.
-In some Asian cultures, the number 4 is thought be bad luck. For that reason, some hotels in Vegas have no floors that start with the number 4.
-With 3,933 rooms, the Bellagio hotel has more rooms than the number of residents in Bellagio, Italy.
-Las Vegas is translated to "the meadows" in Spanish.
-84.4% of Nevada's land is owned by the federal government - more than any other state.
-The longest running show in Las Vegas was the Folies Bergere at the Tropicana Hotel and Casino. It opened in 1959 and closed in 2009 just shy of a 50 year run.
-There are over 300 weddings per day in Las Vegas, making it the top wedding destination in the US and second only to Istanbul for most number of weddings in a single city.
-In 1954 the most common questions from people who visited Las Vegas' Golden Nugget hotel were "How much does it weigh?" and "Where is it?" Many were surprised to learn that there was no actual nugget.
-Most of the strip is technically outside of Las Vegas city limits.
-The electric bill for the Luxor pyramid's shining light is $51 per hour.
ORSM VIDEO
Want to contribute to Orsm? Just click here and do eeeet!!
There was this guy sitting on a park bench muttering to himself and spitting. He would mutter, then spit, mutter, then spit, he would say "Damn, that son-of-a-bitch can drive" then spit "Damn, that son-of-a-bitch can drive" then spit "Damn that son-of-a-bitch can drive"... then spit.
A man sits down next to him and asks him "What's going on here? You keep saying "Damn that son-of-a-bitch can drive, then you spit". "Well" says the guy "my friend just got a brand new sports car, so he calls me and asks me if I want to go for a ride. So, I say sure, why not? He picks me up and we drive up to the mountains. After we have lunch, we start back down the mountain and his brakes go out! He's pumping the pedal, and nothing!! So now we're picking up speed and the road is all twisty and curvy. We're going faster and faster, and it's hard to stay on the road. I've got my fingers embedded in the dashboard, and I'm pleading with him to do something!! We're going about 90 mph now, with a sheer cliff on our right, a 500 foot drop on the other side, an 18 wheeler truck right on our butts, and an overturned motor home right in front of us. Well, I figure this is it! I just knew we were gonna die! So I turned to him and said "Buddy, if you can get us outta this, I'll give you the best damn blow job you've ever had!"
Then he paused, spit and said "DAMN, THAT S0N OF A BITCH CAN DRIVE!!"
IT'S WHAT WE DO...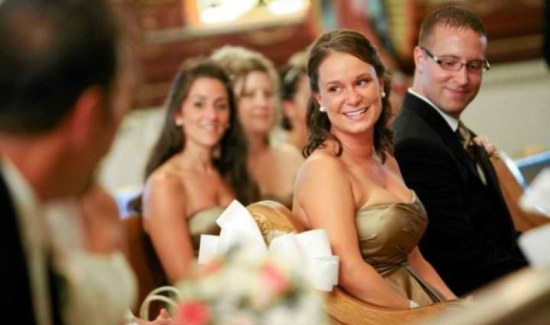 HOW TO CRAP LIKE A WOMAN IN 15 SIMPLE STEPS
1. Under no circumstances, use any other toilet than your own, regardless of any stomach pain may be caused while waiting to get home.
2. With the toilet-brush, clean any residue left on the pot by your boyfriend/husband. Also, wipe his pubes off the seat with some toilet paper.
3. Flush the toilet twice before starting. Then wash your hands three times.
4.Line the toilet seat with toilet paper (as other people may have sat on the toilet since it was last bleached).
5. Stuff toilet paper inside the pan to prevent any chance of a splash back.
6. Pull panties down and sit. Some women may still prefer to squat (hover) over the seat as opposed to taking any risk of touching it with bare flesh.
7. Release solids, but DO NOT make any sounds whatsoever.
8. Rise and quickly flush before direct eye contact is made with any faeces.
9. Take a length of toilet paper and fold it several times to positively guarantee that no residue will touch bare skin (about five or six applications per role).
10. Wipe once and throw paper into the pot. Do not look at the paper at all.
11. Repeat the previous two steps at least thirty times. It may be necessary to yell for your boyfriend/husband to find some more rolls to pass through the door while promising not to open his eyes or pass any comments. It is traditional to do this while he is trying to watch sport.
12. Flush the toilet twice, bleach it, and leave the lid in the down position for your husband/boyfriend - this is now law in most civilised countries.
13. Wash hands at least three times with disinfectant soap.
14. Open all windows and spray approximately half-a-can of air freshener.
15. Pick up all reading material left behind by your boyfriend/husband and leave bathroom, closing the door firmly behind you.
RANDOM SHITE
We've all heard the overused "#1 site for whatever" line but believe me when I say MyFreeCams.com is actually it! Hundreds of real girls getting nude in front of a webcam chatting, stripping and just about anything else you can convince them to do! You're able to watch unlimited live webcam shows with full audio and chat. Oh and did I mention it's absolutely totally 100% completely FREE!? Getting on is as easy as clicking here but be prepared to lose your day!
Students in an advanced Biology class were taking their mid-term exam. The last question was "Name seven advantages of Mother's Milk". The question was worth 70 points or none at all.
One student, in particular, was hard put to think of seven advantages, however, he wrote:
1) It is perfect formula for the child.
2) It provides immunity against several diseases.
3) It is always the right temperature.
4) It is inexpensive.
5) It bonds the child to mother, and vice versa.
6) It is always available as needed. And then the student was stuck.
Finally, in desperation, just before the bell rang indicating the end of the test, he wrote:
7) It comes in two attractive containers and it's high enough off the ground where the cat can't get it.
He got an A.
WHAT'S UNDER THE TOWEL... WE'D ALL LIKE TO KNOW!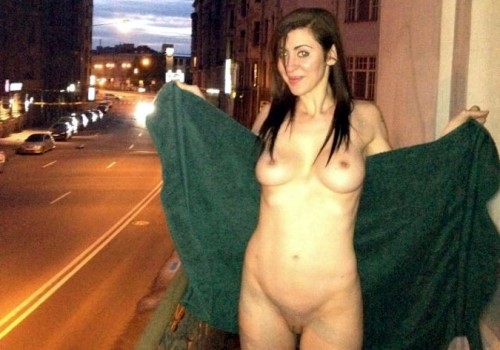 One day little Johnny was playing in the mud. When his father came home Johnny asked him if he could take a shower with him. "Sure" said his father.
When they were in the shower Johnny asked his father "What's that?" His father said that it was his Chevrolet. Little Johnny asked "What's mine then?" His father said that his was his Toyota.
Johnny did the same with his mother. She told him that her pussy was her garage.
That night a thunderstorm came through. Johnny got scared and asked if he could sleep with his parents. They said yes and Johnny jumped in bed.
Johnny's father said "Move over son, I'm gonna put my Chevrolet in your mothers garage". Little Johnny said "Sorry dad, but I already have my Toyota in there".
ORSM VIDEO
Stick a fork in me, I'm done.
-Check out the site archives. You know you want to.
-Next update will be next Thursday. OTOH my birthday is imminent so anything could happen.
-Tell your friends, family, colleagues, co-workers and neighbours to check out ORSM-DOT-NET otherwise my friend Ray will vote either YES or NO. He's not Scottish so he doesn't actually give a fuck.
-Need to clear your conscience? Judge me? Want to fight me? Threaten me? Sit on my lap and talk about the first thing that pops up? Show me the twins? Then go for it! Just make sure you email me here!
Until next time be good, stay off the chems and I'm totally on to you. Enjoy. Mr. Orsm.