Welcome to shitcunt.
Get the flu vac they said. So I did. I've been jabbed the past few years and never had a problem - a slight tingle of the throat at most. How effective the vaccine is remains to be seen though because def remember getting smashed a few times last cold season. Admittedly having an offspring who frequents the most infectious place in the known universe [daycare] and brings home various contagions alarmingly regularly, those could've been anything.
Anyway last Friday was quiet and clear so grabbed the kid and went off to get jabbed. I marvelled at being able to simply walk into a pharmacy and get pricked. Far easier/cheaper/faster than booking a GP appointment, sitting in his waiting room, going through the rigmarole etc. This year there are 2 choices. 1. Trivalent: two influenza A strains and one B strain and 2. Quadrivalent: two of each influenza A & B strains. Basically the second option covers you against more shit. Faaaantastic. Except it's completely wiped us out. So much for the potentially mild symptoms the nurse warned us about. Seems to me we got the full flu symptoms without being infectious to others. I've felt like crap for 4-5 days, slept terribly, lost my voice, hurts to cough, eat and whining has increased over 800%. I know there's a science in making people sick to get them better but this is ridiculous and counterproductive.
Also last Friday, got a call asking if I knew where my car was. Quickly check the garage and it's there safe and sound. Why? One of the keys had been found. News to me! Go on a hunt through the house and its nowhere to be found so head for the dealership who originally sold the car. Apparently the key was found in a nearby shopping centre carpark, someone handed it in to a store, who gave it to centre management, who sent it to a service agent who forwarded it to the dealership, who was able to read the key and track me down. Quite amazing - not just because replacement keys are over $700[!] but because it passed through a lot of hands before making it back to me. Might've just been easier for any one of them to chuck the key in a drawer and forget about it. Hate to use the phrase but thankfully there are still good people in the world. As for how the key ended up there...? Most likely my doing... I *probably* grabbed both keys without realising and dropped one out of my pocket when I was there the week before.
Moving on to other events of the week of which there weren't many. The weekend was very chilled out and relaxed. After despatching with some errands first thing Saturday, leaving an appointment I came across a girl standing beside her car looking distressed. Walked over and asked if she was okay then realised she was covered in a white sticky liquid. She had spontaneously spewed all over herself and inside her car [what did you think I was going to say it was?] Shit was everywhere. Got some wipes and helped clean her up. Didn't hurt that she was hot. Yes, years of running this website and experiencing all facets of pornography has left my brain not able to be repulsed by a girl covered in the contents of her stomach. Thank you internets.
Home next to cook up a storm. You guys may remember a post from last year about Thermomixes. I was against getting one but the GF had vetoed that shit. Anyway it's taken me this long to get around to using it and turns out they aren't too bad after all. A meatloaf and cauliflower gratin were whipped up in no time. Rest of the day was whittled away at the computer then visiting fam before finishing up the long running keyless entry project. Old mate swung by to complete the wiring meaning we can now enter/exit the house without keys AND the kid can't wander off and get run over.
And that's about it. Not going to bother with Sunday except to say that's when the fluey decline began plus it was borderline boring as fruck. Let's instead get busy with a brand spanking new update. There is a crapload of goodness stuffed in so you guys will hopefully have a good hour or six of entertainment and vigorous masturbation ahead. Check it...

Frickin' Cool!Watch How This Crazy Guy Fixes High Power Lines- Who Will Win?Tesla Model X Takes On Ferrari F430 In A Totally Ludicrous Drag Race—Guess Which Car Wins? - Perv BustedBadass Woman Busts Known Pervert At Target - Baby Animals53 Of The Sweetest And Softest, Fluffy Creatures To Be Found On The Planet Ever - LOL IdiotsAnd The Award For Worst Neighbour's Goes To - Much DisturbingThese Creepy Cakes Of Disembodied Heads, And Human Organs Are Disturbingly Realistic - Trolling Ho'sA Whole New Gang Of Ho's Have Greyhounded Their Way To New Jersey To Get Their Pornstar Dreams Tested And Destroyed By The Most Savage Camera Man In Porno History. - Gets Nasty - Legend"He Started Crying Like A Little Baby!" Heroic 11-Year-Old Shoots Intruder


Mining FailsBrutal Drilling Rig Accidents Compilation - See-Thru WowAngelica Bridges Wearing A Wet & See-Thru Bathing Suit - Nude YogaThis Is A Trailer For Something Called Pure Nude Yoga And We Got A Naked Babe With Amazing Tits Doing Poses At The Beach! Love Those Titties. - Class SlutSilly Girl Thought It Would Be Funny To Go To The Teacher's Desk And Ask Him A Question While She Flashes Her Ass And Takes Her Panties Off For The Classroom. I Miss School, I Miss Sluts Even More. - Fashion TitsThe Met Gala And The Sluts Who Went To It - Good GirlllShe Likes To Stroke Random Cocks In The Elevator. - Real-ised22 Disturbingly Realistic Looking Cartoon Characters - OutstandingThere's Enough To Share So This Girl Decided To Bring A Friend - StupidityGirl Walks Straight In Front Of An Oncoming Tram With Fatal Results - Ooops!Ah The So Called 'Unwanted Creampie'. Yes He Is Using A Condom. Yes The Condom Is Too Small For His Big Dick. Yes, The Condom Breaks. Yes He Knows Fills Her Up Anyway... And Acts Like It's Just An Accident!


Rockabilly BJSexy As Hell Rockabilly Wife Drops To Her Knees And Performs A World Class Blowjob - Redneck RescueHistoric Flooding In Houston Is Leaving People Stranded. Instead Of Waiting For A Rescue Boat, This Woman Was Rescued From Her Home By Her Neighbour's 8-Foot-Tall Monster Truck. - Anal LesbiansFuck Munching On The Rug, These Bootylicious Bimbos Are All About The Back Door Action. - FB Break-upsHere Are Some Examples Of Just How Bad Breakups Can Get On Facebook - Quality BlondeCaroline Vreeland Naked Is The Hottest Naked Blonde You'll See Today - Being CuntsI Like To Give My Friends Shit, And I Can Laugh Getting Shit Back. This Is Pretty Far At Times. I Think I Would Need A New Friend. - So PerfectAnastacia Mcpherson Topless On House Of Lies! - Looks GreatParis Hilton Perky Boobies In See-Thru Black Dress

Just think: if Trump wins the election it'll be the first time in history that a white billionaire, moved into public housing, vacated by a black family!
--
"I haven't sold one tractor all month" a tractor salesman tells his friend. "That's nothing compared to my problem" his buddy replies. "I was milking my cow when its tail whips around and hits me in the forehead, so I grabbed some string and tied its tail up to the rafters. Then I go back to milk it and it kicks me in the head with its right hind leg, so I grab some rope and tie its one leg up to the rafters. I go back to try and milk it again when it kicks me in the head with its left hind leg, so I tie its other leg up to the rafters. Then my wife comes walking in and I'll tell ya, if you can convince her that I was trying to milk that cow, I'll buy a tractor off ya".
--
These three boys are in the schoolyard bragging of how great their fathers are. First boy says: "Well, my father runs the fastest. He can fire an arrow, and start to run, I tell you, he gets there before the arrow". Second one says: "Ha! You think that's fast! My father is a hunter. He can shoot his gun and be there before the bullet!" The third one listens to the other two and shakes his head. He then says "You two know nothing about fast. My father is a civil servant. He finishes work at 4:30 and he is home by 3:45!"
--
Two friends are discussing politics on Election Day, each trying to no avail to convince the other to switch sides. Finally, one says to the other: "Look, it's clear that we are unalterably opposed on every political issue. Our votes will surely cancel out. Why not save ourselves some time and both agree to not vote today?" The other agrees enthusiastically and they part. Shortly after that, a friend of the first one who had heard the conversation says "That was a sporting offer you made". "Not really" says the second. This is the third time I've done it today.
ORSM VIDEO
IT'S PROBABLY THE BEST THING TO EVER HAPPEN TO ONLINE PORN. SERIOUSLY. EVER. HERE'S WHY YOU'LL CARE
THE STRANGEST SHIT YOU'VE SEEN IN A HOTEL
The cool thing about hotels is that people seem to treat them exactly as they wouldn't their own homes. And why wouldn't you? It's basically factored into the price. Throughout time this has led to some pretty amazing stories and here's a whole bunch [probably mostly from Reddit]. Check it...
-Basketball team used a toilet for communal poops, no flushing. All weekend. The entire toilet was encased in a mountain of poop. They must have had to stand on the ledge of the sink and lean over. Or straddle one foot on the bathtub and somehow not fall into it. It took devotion. Horrible and wtf at the same time.
-Elisa Lam travelled from her home in Vancouver to check into the infamous Cecil Hotel in Los Angeles in early 2013. The 21-year-old was suffering from bipolar disorder and was last seen on hotel CCTV footage behaving strangely in an elevator, pressing multiple buttons and running in and out of the elevator's doors. For reasons known only to herself, Elisa wound up inside one of the 1.2 by 2.4 meter (2 x 8 ft) cylindrical metal water tanks on the roof. Her decomposing body was discovered weeks later when guests began to complain of low water pressure. Guests had been drinking, cleaning their teeth and showering with the tank-water the whole time.
-About a month ago my housekeepers went into a room that had vacated and found the remains of one hell of a sex party. The sheets, blanket, and comforter were smeared with sexual body paint and the garbage had several pair of edible underwear. Needless to say that with the smell in the room we had to do a full deep clean to get it rent-able again.
-A CEO of a large TV Corp who would ask to have a tray of cookies sent to the room every night. She would chew every one of them only to put them back on the tray.
-As the owner of a bed and breakfast the craziest thing I ever found was an old battered notebook with "Why I love salad" written on the front and then literally 40-80 pages on why salad was amazing. There'd be the occasional suggestion that the author believed salad to be alive in some sense. Looked like it had been written on and off over the course of several years.
-One of our housekeepers came walking down the hall holding a string of beads and asked our head housekeeper what they were because they looked strange. Without having to do an inspection the beads she informed the housekeeper that they were ANAL BEADS! The housekeeper immediately dropped the beads and let out a scream that echoed through the hotel. After she calmed down she explained that her and another housekeeper were sniffing them because they were trying to figure out what the funny smell was on them.
-We had a guest we ended up calling Pie Guy. He would come into the hotel without a reservation, pay in cash + the $100 cash deposit and the next day we would find his bathroom and bathtub full of the remains of several expensive pies. He never came to the desk for his deposit, as he knew he wouldn't be getting it back. We added his name to our 'do not rent' list but he kept coming back and using different names.
-There was this one guy who stayed at least one night every week and he always requested the same room. We thought he was maybe making drug deals or something so we searched the room after he checked out one day. Turns out he was hiding a blow-up doll under the mattresses. We threw it away and he only came back once after that.
-I was checking on our meeting room at 4am when a guest came down to read some of the magazines in the lobby. No problem... except he came down in his UNDERWEAR and SLIPPERS!
-This one lady came into the lobby around 11pm, asked for the workout room so I opened it back up for her figuring she was one of those 24hr workout people. I went back in around 3am to close it up again, and she has set up a bed for herself on the treadmill. Ended up giving her our last room after she had a fight with her husband and was refusing to sleep with him.
-When I started working at this hotel it was under bad management. So things like proper cleanings didn't happen, and why guests would often check in to the same room every week. One guy came in every week of two, used the same room for three or four hours and would leave. We didn't do hourly rates, so he always paid the full price if the room. No one ever accompanied him, no one asked for his room while he was there. The next day maids would find nothing unusual. After a new manager came in, the hotel got its first through cleaning in way too long. So we're going through and moving beds and credenzas, checking ceiling tiles etc. We get to the same room he's been using. Under the bed we find a massive porn stash. Movies, magazines and lube. Everything is sticky and obviously used. The maids used double gloves to dispose of everything.
-I saw a foreigner who was staying with us in the hall and asked if I could help him. In broken English he said "Ass". I said "Excuse me?" and again he said "Ass". Not sure what he wanted, I kept walking and he followed me saying "Ass, ass". Finally, I realised he wasn't trying to solicit me and that he was looking for the ICE.
-George R. Sanders was 40 when he checked into the Dixie Hotel in Manhattan in 1931, determined to end his own life. He got a room on the seventh floor but soon doubled his suicide effort by requesting one on the fourteenth floor instead. He left a thoughtful note for police: "Cause of death, suicide. Reason, mental depression. Letters for safe boxes and other papers will be found in the top bureau drawer, right side, at home. See that instructions are carried out". George had considered almost everything, being such a considerate guy. But one thing he didn't consider was where he'd land after jumping. George crashed through the roof of an adjacent restaurant and landed right at the feet of a horrified dining couple and the restaurant's night-manager. Ironic that a man who tied up the final details of his life so concisely and neatly should check out in such a psychologically scarring and messy fashion.
-I used to work at the front desk, and a guy asked if he could use another room to store eleven life size sex dolls.
nothing wrong with PUBLIC DISPLAYS OF AFFECTION!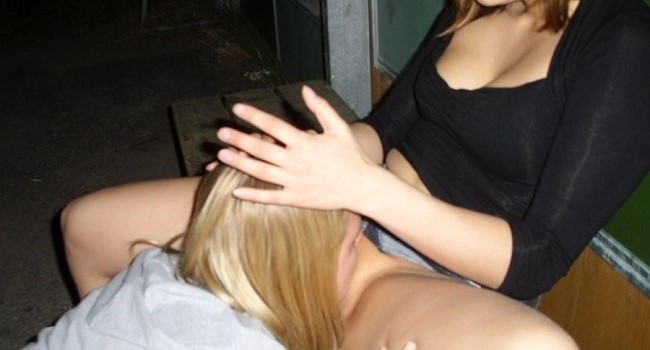 A young lady had unwantedly became pregnant and wanted an abortion. Unfortunately, a medical examination showed she was too far gone and therefore not possible. When told so by her doctor she broke down and cried. "I can't have a baby now" she said "There must be something you can do!" The doctor thought for a while, and came up with an idea: "There is bound to be someone in this hospital in for an appendix operation when you give birth - we'll just give her the baby and tell her it wasn't the appendix after all".
The young lady agreed to his plan, but at the time she was giving birth there were no women in for appendix operation in the hospital, in fact the only person was an old priest. The doctor, desperately realising the gravity of the situation and his promise, figured he might as well try anyway.
The priest was overwhelmed. Convinced this was an immaculate conception he took his little son home.
The years passed and his son grew to become a fine boy. The priest was getting old, and finally he called his son to his deathbed.
"There is something I have to tell you" said the priest "I am not your father". His son looked at him in surprise. The priest went on "I am your mother, the bishop is your father".
ORSM VIDEO
Bob walks into a bar and sees Jim sitting at the end of the bar with a great big smile on his face. Bob says "Jim what are you so happy for?"
"Well Bob I gotta tell ya. Yesterday I was out waxin' my boat just waxin' my boat and a redhead came up to me. Tits out to here, Bob. Tits out to HERE! She says 'Can I have a ride in your boat'? I said 'Sure you can have a ride in my boat'. So I took her way out Bob. I turned off the key and I said 'It's either screw or swim! She couldn't swim Bob. She couldn't swim!"
The next day Bob walks into a bar and sees Jim sitting at the end of the bar with an even bigger smile on his face. Bob says "What are you happy about today Jim?" "Well Bob... I gotta tell ya... yesterday I was out waxin' my boat just waxin' my boat and a BEAUTIFUL blonde came up to me... tits to here Bob. Tits out to here! She said 'Can I have a ride in your boat?' I told her 'Sure you can have a ride in my boat'. So I took her way out Bob. Way out much further than the last one. I turned off the key and I said 'It's either screw or swim!' She couldn't swim Bob! She couldn't swim!'
A couple days pass and Bob walks into a bar and sees Jim crying over a beer. Bob says "Jim what are you so sad for?"
"Well Bob I gotta tell ya... yesterday I was out waxin' my boat just waxin' my boat and the most desirable brunette came up to me... tits WAY out to here Bob. Tits WAY out to here. She says 'Can I have a ride in your boat?' So I said 'Sure you can have a ride in my boat. So I took her way out Bob way WAY out... much further than the last two I turned off the key and looked at her tits and said It's either screw or swim!' She pulled down her pants and... she had a pecker BOB! She had this great BIG pecker!! And I can't swim BOB! I can't swim!"
DON'T MIND IF THAT UPSKIRT WE VIEW...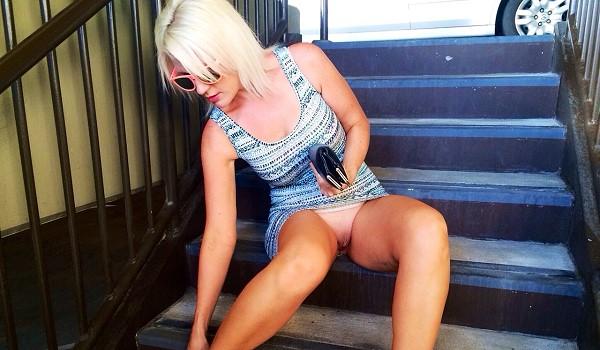 Why is MyFreeCams.com one of the most awesome websites in the history of forever? Firstly, there are hundreds of hot models online at any given time AND you can watch their live webcam feed in HQ with sound AND chat. Secondly, you don't need a credit card or have to install any dodgy software - it's all absolutely free! And finally, why do I sound so fucking excited? Because MyFreeCams really is that brilliant. Click here to check it out now!
ORSM VIDEO: THE A TRIBUTE TO WOMEN FOR MOTHERS DAY EDITION
THE STRANGEST SHIT YOU'VE SEEN IN A HOTEL (CONTINUED)
-I was working at a luxury hotel and we had a fairly big name band staying with us. There were no noise complaints, and they seemed to be perfect tenants. When they left and we went to clean the room, every single piece of furniture was nailed to the ceiling in roughly the same configuration that it had been on the floor. I found it to be quite amusing. Management didn't.
-A guy checked in at about 11pm and after a quick trip to the room, headed straight to the whirlpool. There is a camera that monitors the whirlpool from the front desk. Bobbi, who was working the desk, noticed that the man was 'pleasuring himself' in the whirlpools jet intake hole. Bobbi, proceeded to turn off the circuit breaker to the whirlpool to get him to stop. Upon this happening, he got out of the hot tub, wrapped a towel around himself, and went to the front desk to find out the problem. Bobbi made a point to let him know there was a camera in there and "Yes, it does look like the circuit breaker must have tripped" hoping that he would get the idea that she can see what he is doing. She turned the circuit breaker back on, assuming he got the point and that would be the end of it. Immediately upon getting back in there he was going at it again. She killed the breaker again and again he came up with only a towel asking what the problem was and again she said "let me check the camera. Surely he had to get the point this time so she turned it on and he was back at it almost immediately. Again she tripped the breaker and again he came to the desk. Being a little mad now she told him it must be broke and that she was going to leave it closed. At this point he says to her, I see there is a camera in there" to which she replied "Yes, we can see everything". He checked out shortly after.
-We had a swingers group stay at the hotel for a few nights. They had a rave going on up on the second floor, there were naked people everywhere on the floors, kids were freaked out by it, other guests were complaining. On top of that, families could hear the couples running from rooms and constantly fucking.
The Winecoff Hotel, famously referred to by its designers as "absolutely fireproof " became a real-life towering inferno. The widely reported tragedy occurred in Atlanta in 1946, and 119 people lost their lives. The building had zero fire escapes, zero alarms or sprinklers, and one great stairwell in the middle. The stairwell was the only means of escape, but instead of providing a safe exit route, it quickly became a chimney full of noxious smoke. Firefighters could only reach halfway up the 16-story building. People were forced to jump from the upper levels. Thirty-two died from falling, many having tied sheets into makeshift ropes in futile attempts to escape the heat, smoke, and flames. Amateur photographer Arnold Hardy was awarded a Pulitzer Prize for his photograph of a woman falling from the blaze. The fire was believed to have been started by a cigarette being thrown onto a mattress in the third floor hallway, perhaps with the deliberate intention of setting the building alight. 6 Castro Castrado castrato
-We once had a couple check in at reception and they were given a park and display permit for their car. The hotel only had three car parking spaces, which are usually reserved during booking. Others have to park on the streets around the hotel, displaying the permits which are provided at cost by the local council. About 40 minutes later the husband comes to reception shouting and complaining that he's received a parking ticket and the permit he was given was obviously no good. We couldn't understand why, there was no way the permit wasn't valid. We asked, did he display it in the window as we had told him to do? He said of course. He put it in the window as soon as got upstairs to the room. That's when we realised he'd put it in the bedroom window and not the car window.
-One guy had found out his wife was pregnant with another guys child so he decided to throw the TV out the window.
-The funniest thing that ever happened at the Super 8 where I worked took place during the summer of 2000. A lady in her late 20's had gone in the bathroom for a morning bath. But, she slipped, fell, and her middle toe got tightly wedged in the drain. She screamed for help. Eventually her friend who was returning from continental breakfast heard her. She was very embarrassed because she was nude and begged us not to call the fire department. Her friend covered her the best she could with towels while our maintenance man got his tools and worked on removing her toe from the drain.
-My employer is an online hotel booking website. We have been contacted by a hotel before who was "complaining" about a guest. The guests were found unconscious, on the balcony, completely covered in blood, naked, with a knife. The room was an absolute horror show.
-I had a weird guest who was part of a land survey crew that would come in every week. One time she called the front desk and said "There are bubbles in my toilet. Why are there bubbles in my toilet?" I told her they might have flushed the water pipes. She then says "Hold on, I'm going to bring some down". I said that's not necessary but she was already off the line. About 5 minutes later she comes down the elevator with a wineglass full of clear water. "Well, it was bubbly a minute ago!"
-A man was having his house deloused and deep cleaned and wound up staying at the local Marriott that I was working for. He was there for something like 30 days or so, drunk off his ass and high on something the entire time. He never once let housekeeping in. After his departure, the cleaning staff finally entered the room. They were horrified not only by the stench of the place, but also by the utter wreck he left behind. Basically every single piece of furniture was severely damaged, the floors stained and greasy, the linens too far gone for further use, and rotten food everywhere. It took a week to get the room back in rotation. No wonder it took a month to get his house cleaned up and free of vermin.
-We had a guest staying who worked for the government in some capacity. When housekeeping entered the room to service it they found a note stating the following "Thank you for servicing my room. Please feel free to come back and join me after 7 o'clock". This was left on top of a pornographic magazine.
-Cats. Cats everywhere. And a $100 tip with a note that said "Thanks for taking care of these guys, be back in a week". She didn't come back
ORSM VIDEO
Want to contribute to Orsm? Just click here and do eeeet!!
A man decided that it was time to teach his son how to say prayers, so he spent a few nights teaching the son the basics. After the kid had learned them well enough to say on his own, the father instructed him that after he was done with the prayers each night, he was to choose someone special and ask for God's blessing for that person.
Well, little kids don't always realise that their pets aren't a person, so the first night the little boy said his prayers, he ended with "And God, please bless my puppy". The guy thought that it was pretty cute. However, the next morning the little dog ran out the door and was killed by a car.
That night the little kid asked God to bless his cat when the prayers were finished. And, sure enough, the next morning the cat slipped out and took on the biggest dog in the neighbourhood and became breakfast. The father had started to make a connection here, but decided that it was just coincidence.
But when the kid asked God to bless his goldfish, the father couldn't wait for morning so that he could check up on it. As soon as he looked in the bowl, he saw the fish floating upside down on the top.
That night the little kid ended with "God, please give an extra special blessing to my father".
The father couldn't sleep. He couldn't eat breakfast in the morning. He was afraid to drive to work. He couldn't get any work done because he was petrified. Finally quitting time came and he walked home, expecting to drop dead any minute.
When he arrived home, the house was a mess. His wife was lying on the couch still dressed in her robe. The dishes from breakfast were still on the table and the father was furious. He started yelling at his wife, telling her that he had had the worst day of his life and she hadn't even gotten dressed.
She looked at him and said "Shut up! My day was worse. The postman had a heart attack on our front porch!"
HAND BRAS are better than the real thing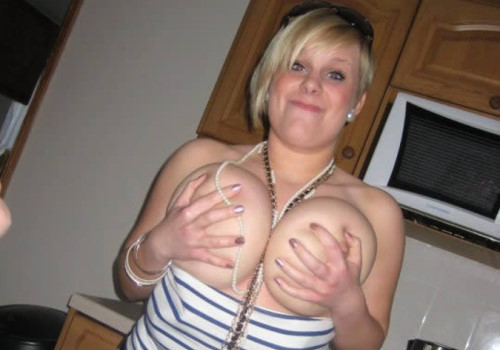 The couple are merrily banging away when they hear the sound of a car door slam shut.
"Oh shit" cries out the woman "It's my husband coming home early!" The man mutters "Holy Shit" under his breath, panicking about his predicament. "Quickly" the woman replies as she gathers up his clothes. "Take these and hide in the closet until the coast is clear". He picks up the offered garments and steals away to the large closet. He closes the door and crouches down.
After a while he gets the sneaking feeling that he's not entirely alone. "Dark in here, isn't it". The young boys voice confirms it. The woman's son must have been hiding here during the whole sordid act. "Holy Shit" the man mutters again. "Listen sonny. If I give you $20 will you keep all this to yourself and not tell anyone?" The young lad thinks for a minute before saying "Tell you what, make it a fiver and you've got a deal.
The man hunts around for his wallet and pulls out some money, using the light beaming through the keyhole to deduce its denomination. The boy snatches the money and tells the man that his secret is safe. He breathes a sigh of relief and eventually manages to escape.
The next day at breakfast the young lad pulls the note from his pocket and starts to work out what he can buy with it. "What's that?" his father demands. "A $20 note? Where did you get it from? Did you steal it!?" "No. I earned it!" the boy wails. "A likely story. You stole it didn't you?"
The father rises from his chair and removes the money from the boys' hands. "Go to confession this instant and pray for your forgiveness, you thief!"
The boy reluctantly trudges off to the local Church, walks in and walks up to the confessional. Once at the door he pushes it open and finding it vacant, he walks in, closes the door and sits down. "Oh, dark in here isn't it" the boy whispers. A voice from the other side replies: "Holy Shit, not you again!"
RANDOM SHITE
PICTURE THIS: YOU GO TO A WEBSITE. HOOK UP WITH AN ACTUAL REAL GIRL. GET A BILL FOR $0. HERE'S HOW
A couple of young fellers were fishing at their special pond off the beaten track when out of the bushes jumped the Game Warden.
Immediately, one of the boys threw his rod down and started running through the woods like a bat out of hell, and hot on his heels came the Game Warden.
After about a half mile the fella stopped and stooped over with his hands on his thighs to catch his breath and the Game Warden finally caught up to him.
"Let's see yer fishin' license, boy!!" the Warden gasped.
With that, the fella pulled out his wallet and gave the Game Warden a valid fishing license.
"Well, son" said the Game Warden "you must be about as dumb as a box of rocks! You don't have to run from me if you have a valid license!" "Yes, sir" replied the young feller "But my friend back there, well, he don't have one..."
50+ hot and dirty girls taking a SHOWER is just what we need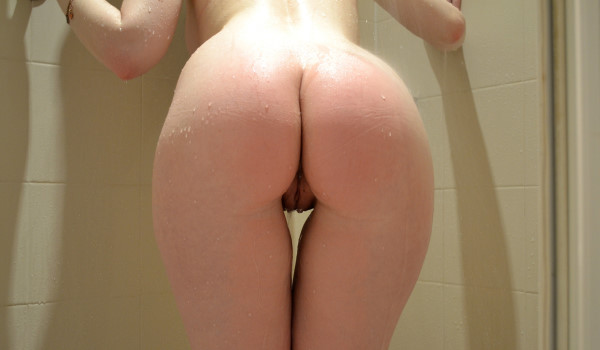 A man is walking past a travel agents office when he notices a billboard announcing "4 day cruise down the Murray River - $40 all inclusive".
Impressed by the low price, he races into the shop, slaps $40 onto the counter and announces "I'm here for the Murray cruise". Quick as a wink, the travel agent whips out a baseball bat and knocks him unconscious.
When the man wakes, he finds himself tied to a floating log and drifting down the river. After a time, he notices another man in the same predicament on the other side of the river.
"$40 Murray cruise?" he calls out. "Yep!" says the man on the other side. "I'll bet you we don't even get breakfast" he yells. "Well" calls the other man "we did last year!"
ORSM VIDEO
I'm not one for long goodbye's so...
-Follow me on Facebook and Twitter and Instagram. All the SFW stuff you see on Orsm now flows daily on to your favourite social network.
-Check out the archives. They're seriously huge. Think 24 inch cock huge. They're the internet version of a 24 inch cock.
-Next update will be next Thursday. Cannot think of a more suitable time.
-Tell your friends, family, colleagues, co-workers and neighbours to check out ORSM-DOT-NET else my friend Ray will get really cross.
-Need to clear your conscience? Judge me? Want to fight me? Threaten me? Sit on my lap and talk about the first thing that pops up? Show me the twins? Then go for it! Just make sure you email me here!
Until next time be good, stay off the chems and suck. Enjoy. Mr. Orsm.