Welcome to if someone *had* to cop a bottle in the face, at least it was Redfoo.
I've been a nightmare this week. A grumpy, assholic cunt and I'm happy to own that. Poor, suffering anyone who dared displease me has been left without any doubt of this. It's hard to know what caused it exactly; probably more a culmination of things. Hit a point last Friday of mental and/or physical decimation. Constantly from one task to the next, even basic day-to-day stuff, too many questions to answer, too many people want something, too much to do, not enough sleep, annoying ice bucket challenges, practically non-existent social life, I'm injured and god knows what else have all taken a toll. It's not like life is bad, everything is just too much. September and October promise to ramp shit up to another level entirely too. Cannot wait...
There is one highlight at the moment and that's that the part where the end of building a house being in sight, is in sight. So just to clarify - the end isn't in sight, the time when you can say that it is, is. I'll be over the fucking moon about it too. While we all digest that preposterous statement lets run through activities of the week and my life. If you're not interested just scroll your mouse wheel down a wee bit and enjoy some of the insanely awesome external links.
Friday bloody Friday. The previous 4 days had been 8am til midnight in front of the computer working on updates and whatever else required my attention. Begrudgingly dragged myself out of bed and reluctantly drove to the building site. Arriving wouldn't have been complete without anything less than half an hour of talking shop with the tradies. Unloaded tools, did a little bit of work, got interrupted for some more discussion, recommenced activities and spent a few incredibly frustrating hours trying -in vain- to pull some wires through a wall cavity. Why the fuck anyone would want to be an electrician is beyond me? Eventually gave up and cheated before bailing mid-afternoon to go collect supplies. Got that sorted, ate lunch on the road, did the groceries, came home, put everything away and then without so much as missing a beat, moved on to some completely non-optional weeding until it was too dark to continue. An utterly annoying day from the get go.
Saturday fucking Saturday. Back onsite bright and early for a clean-up and sweep out. A hard slog that may have been over sooner if not for 3 separate friends dropping by, guided tours and lengthy chats. I usually find myself in those situations torn somewhere between "Please fuck off - I have stuff to do" and "Please stay - I have no connection to the outside world". The sooner part miraculously materialised early arvo and I made it home to a house full of people. Socialised for a few and then later in the day escaped with GF and kid down to the coast for a walk and beer. Formulated a plan to get a babysitter so the 2 of us could GTFO unencumbered that evening. Was hallelujah when she rolled up and we made a speedy exit to scoff sushi and see a film. After some toing and froing we settled on Lucy which was good but not great. Why? 1) The director is one of my favourites so expectations were [probably unachievably] high; 2) the Korean mob start off as a scary, sophisticated gangsters and finish as hoodlums with guns; 3) Lucy was smart enough to know pretty much everything... except that the Koreans had followed her to Paris; 4) Samsung product placement was OTT. Even the door locks in the hotel room were Samsung.
Sunday fabulous Sunday. We had some plan for baby photos that morning which, thankfully, killed having to partake in any house related stuff. Then those plans fell through. So we made other plans and, at the last minute, they fell through too. This is the stuff dreams are made of. We got our shit together and headed southward to Fremantle. Fucking spectacular day for it too. Matter of fact no one has any business calling this time of year winter. It's not cold, not wet and there's more sun than shade. So we get there, its busy and potentially going to be easier without the pram... I'm quickly convinced to harness. Spend 5 minutes suiting up in one of those overly complicated contraptions designed to comfortably and safely strap a baby to your chest Mini Me style. Talk about feeling/looking like a giant homo but it turns out they're frickin' good. You can just go about your biz and the biggest problem you have is not how hard it is to push a pram around, it's making sure you don't drop food on sleeping baby's head.
Happily enjoyed a few hours walking around taking it all in before heading off to a friend's place to fix her bed. Admittedly sounds ominous but really its just a cheap, shitty frame that keeps falling apart. Nothing a lot of screws couldn't fix. Just when I thought we were home free there was a phone call... long story short - head over to the house to do some stuff; has to be done for tomorrow. Go home, change clothes and head over. Was barely 10 minutes worth... that took well over an hour. WHY? Two chatty neighbours - finished with one and over strolled another. I think it might actually be easier to set up a Twitter for them to follow - just post pics and updates as to what's going on, what trades are due next or have been recently and so on. Failing that, press conferences.
Orright let's move on shall we? I'm running massively behind today so definitely worth my while shutting up and skipping straight to where I command you guys to check it...
Scary/Cool Check Out This Guy Channelling Gnarls Barkley On The Commute Home - Asshole This Old Lady Gets Put In Her Place For Her Crappy Parking - U Psychic?How Psychic Are You? - Selfie Binge Dad Films Daughter Going On A Selfie Binge - 1km Barrel Ever Seen A Surfer In A 1km Barrel Ride? - K.O.L.M Find Your Missing Parts - 90's Playmate Kerri Kendall Was Playboy's Playmate Of The Month For September Of 1990 - Vaj Flash Aisleyne Horgan-Wallace No Pantie Upskirt - Meltdown The Cam Whore Meltdown Compilation - JiltedCrazy Drunk Girlfriend And Other Videos Of The Day
HarshDad Destroys Son's Video Game Collection With Lawnmower - Bad Dude Man Charged With Double Murder Attempts To Attack The Family Members In Court - Black IV Go Around Shooting Stick Peeps - Bwahaha Chubby Goof Ball Picks A Fight With A Fists Of Fury Tranny - No SenseThe Tribal Booty Dance - Ka-BOOM! Female MMA Fighter Last Less Than 5 Seconds In The Ring - Fingerbang This Farmer Got An Unexpected Surprise While Inspecting His Land Today - Pimp HandShop Lifter Gets The Pimp Hand From Shop Owner - Inhumanity Inhumanity Is Free Porn Tube Awesomeness - Stunners 40 Truly Beautiful Girl
Sweep Miner Rescue The Kid In The Mine And Get To The Exit Alive! - About TimeHow To Have Cyber Sex! - Waddle Pregnant As Fuck Hayden Panettiere For The Emmys Of The Day - Crazy BitchWhy You Don't Date Crazy Bitche - FB Fails 20 Hilarious Examples Of Stupidity On Facebook - Great Anal Great Anal Fuck With A Loud Blonde Bitch - Insufficient When You See A Video Like This One You Really Wonder If This Is Possible - Busty Buffy Lucie Wilde Creaming Her Big Tits In The Kitchen - Beach BoobsMillie Mackintosh Caught Topless On The Beach
A teenage boy seemed placid as the doctor approached his hospital bed to give him a psychiatric evaluation. His mother was seated nearby, immersed in her knitting. The doctor walked over and introduced himself to the boy. The boy looked right through the doctor and started screaming "I can't see! I can't see!" The doctor had never witnessed such a dramatic example of hysterical blindness in his entire career! He turned to the mother and asked "How long has this been going on?" Without looking up she replied "Ever since you stepped between him and the TV!"
--
Jack's grandfather left him ten million dollars, and the next week Dianne agreed to marry him. After three months of married life, Jack noticed that his beautiful new wife was ignoring him more and more. Whenever they went out in public, she ignored him and flirted with other men. Finally, he decided to confront her. "Dianne" he said "was the only reason you married me was because my grandfather left me ten million dollars when he died?" "Don't be ridiculous" she replied "I don't care who gave you the money!"
--
There was a boy standing on a corner selling fish. He was saying "Dam fish for sale, dam fish for sale". A preacher walked up and asked why he was calling them dam fish. The kid said "I caught them at the dam, so they're dam fish". The preacher bought some, took them home and asked his wife to cook the dam fish. His wife looked at him in bewilderment and said "Preachers aren't supposed to talk like that". The preacher explained why they were dam fish, and she agreed to cook them. When dinner was ready and everyone was sitting down, the preacher asked his son to pass him the dam fish. His son replied "That's the spirit dad. Pass the fucking potatoes!!!!"
--
Two rednecks were sitting around talking one afternoon over a cold beer. After a while the first redneck says to the second "If I was to sneak over to your house and make love to your wife while you was off fishing, and she got pregnant and had a baby, would that make us related?" The second redneck crooked his head sideways for a minute, scratched his head, and squinted his eyes, thinking real hard about the question. Finally, he says "Well, I don't know about related, but I reckon it'd make us even".
ORSM VIDEO
STUPID DEATHS
Part #1 can be found if you're clever enough to click here and if you're really, really clever, part #2 here.
-Louis Zaragoza, 68 years old, was killed as he prepared to drive to work. Lee Zaragoza, had been plotting to kill him for over a year, and had cut the brakes on his car 4 times previously. On this attempt Lee was just about to cut the brakes again when Louis snuck up behind her, he grabbed her and spun her around, as he did she lost her footing and stumbled into him, stabbing him in the lower ventricle of the heart, killing him instantly.
-Mummod Foli, 22 years old, was killed by an unknown member of the Russian Mafia after he accidentally took away the gangster's drink too soon at the nightclub he worked in. The gangster was so upset he forced the waiter to drink over 27 litres of 'coca cola' (the drink he had taken away) until Mummod drowned.
-Julia Smeeth, 20 years old, was killed by her brother Michael because she talked on the phone too long. Michael clubbed his sister to death with a cordless phone, then stabbed her several times with the broken aerial.
-Helena Simms, wife to the famous American Nuclear Scientist Harold Simms was killed by her husband after she had an affair with the neighbour. Over a period of 3 months Harold substituted Helena's eye shadow with a Uranium composite that was highly radioactive, until she died of radiation poisoning. Although she suffered many symptoms, including total hair loss, skin welts, blindness, extreme nausea and even had an ear lobe drop off the victim never attended a doctors surgery or hospital for a check-up.
-Military Sergeant John Joe Winter killed his two-timing wife by loading her car with Trinity Nitrate explosive (similar to C4) the Ford Taurus she was driving was filled with 750kgs of explosive, forming a force twice as powerful as the Oklahoma Bombing. The explosion was witnessed by several persons, some up to 14 kilometres away. No trace of the car or the victim were ever found. Only a 55 metre deep crater, and 500m of missing road.
-Patty Winter, 35 years old, was killed by her neighbour in the early hours of a Sunday morning. Her neighbour, Falt Hame, for years had a mounted F6 phantom jet engine in his rear yard. He would fire the jet engine, aimed at an empty block at the back of his property. Patty Winter would constantly complain to the local sheriff's officers about the noise and the potential risk of fire. Mr Hame was served with a notice to remove the engine immediately. Not liking this he invited Miss Winter over for a cup of coffee and a chat about the whole situation. What Winter didn't know was that he had changed the position of the engine. As she walked into the yard he activated it, hitting her with a blast of 5000 degrees, killing her instantly, and forever burning her outline into the driveway.
-Michael Lewis, angry at his gay boyfriend, used the movie "Die Hard, With a Vengeance" as inspiration. He drugged his boyfriend, Tony Berry, into an almost catatonic state, then dressed him only in a double sided white board that read "Death to all Niggers!" on one side, and "God loves the KKK" on the other. Lewis then drove the victim to down town Harlem and dropped him off. Two minutes later Berry was deceased.
-Jay Newton was killed after a co-worker at Sea World Florida dropped a 20 tonne killer whale on him. The whale had been hoisted out of his tank by a large crane, when the victim swam underneath to inspect the harness his colleague, Brian Hartley released the whale, crushing the victim instantly.
-Carl Densinter, 34 years old, was killed by a fellow worker trying to prove a point. The worker, San Amote Pet, disconnected the internal landing gear settings on a Boeing 747 test plane, the plane's gear automatically retracted after take-off. But come landing time they wouldn't re-engage, and the helpless Densinter couldn't do a thing as the plane ran out of fuel, in an attempt at an emergency landing the 747 exploded. Densinter was killed instantly.
-Mary Dridely, Joesph Coles and Haven Gillies were killed as they walked past a New York apartment building, David Smee, 7 years old, and his 6 year old sister were left alone in their 27th floor hotel room by their parents as they went to the hotels gaming room. Bored, the kids thought it'd be fun to try to squish the "ant looking things on the footpath below"; aka people. They started by throwing fruit, then quickly graduated to chairs, televisions, even the drawers from the bedroom dresser.
-Conrad Middleton, 26 years old, was killed by his twin brother Brian after a disagreement over who should take the family home after their parents' passed away. Conrad had a nasal problem, and had no sense of smell. After the argument Brian stormed out of the house, then snuck back later, and turned on the 3 gas taps in the house, filling it with gas. Then left out a box of cigars, a lighter and a note saying "Sorry for the spree, have a puff on me, Brian" Conrad promptly lit a cigar, destroying the house, and himself in the process.
-Gail Queens, 23 years old, was killed by her Zoo keeper Boyfriend Mattew Kellaway after she refused sex. He 'invited her' to the zoo to see the lion feeding, and at feeding time led her into a room that had a large slide away panel, He explained to her that it was a large glass viewing window to watch the lions devour their prey. He 'ducked out for a quick smoke' and locked her in the room. Suddenly the slide away panel opened to reveal many persons staring at her, she was just about to yell and tell them that they were on the wrong side of the glass when she realised that it was her on the wrong side. Another panel opened and 3 hungry lions were let into the pen. Gail survived for 2 days in hospital before dying of massive internal injuries.
-In Detroit, a 41-year-old man got stuck and drowned in two feet of water after squeezing head first through an 18-inch-wide sewer grate to retrieve his car keys.
BACK TO THE WATERPARK WE GO... AND IT'S BETTER THAN I REMEMBER!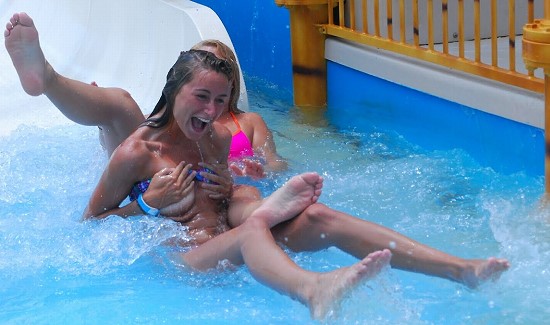 As the blonde was standing by the first tee waiting for her golf lesson from the club's pro, she watched a foursome in the process of teeing off. The first golfer addressed the ball and swung, hitting it 230 yards straight down the middle of the fairway.
"That was a really good shot" said the blonde. "Not bad considering my impediment" said the golfer. "What do you mean?" "I have a glass eye" said the golfer. "I don't believe you!"
So he popped his eye out and showed her. The next golfer addressed the ball and swung, hitting it 240 yards straight down the middle of the fairway. Again, the blonde exclaimed "That was a really good shot!"
"Not bad considering my impediment" said the golfer. "What's wrong with you?" said the blonde. "I have a prosthetic arm" he replied. "I don't believe you, show me" said the blonde. So he screwed his arm off and showed it to her.
The next golfer addressed the ball and swung, hitting it 250 yards straight down the middle of the fairway. "That was a really good shot" said the blonde. "Not bad considering my impediment" said the golfer. "What's wrong with you?" "I have a prosthetic leg". "I don't believe you!" So that golfer screwed his leg off and showed it to her.
The fourth golfer then addressed his ball, swung, and blasted it 280 yards straight down the middle of the fairway. "That was a wonderful shot" said the blonde. "Not bad considering my impediment" said the golfer. "Now what's wrong with you?" she asked. "I have an artificial heart" said the golfer. "I don't believe you, show me". "Well, I can't show you out here" the golfer said. "Come around behind the Pro-Shop".
As he, nor the blonde, had not returned after a few minutes, his golf buddies decided to go see what was holding things up. As they turned the corner and went behind the Pro-Shop, sure enough, there was their pal screwing his heart out.
ORSM VIDEO
THE PROBLEM WITH EVERY PORN SITE ON THE WEB IS THAT THERE'S ALWAYS A CATCH... UNTIL NOW. HERE'S WHY
Upon arriving home, a husband was met at the door by his sobbing wife. Tearfully she explained "It's the pharmacist. He insulted me terribly this morning on the phone".
Immediately the husband drove downtown to confront the guy and demand an apology. Before he could say more than a few words, the pharmacist interjected "Now, just a minute, please listen to my side of it... "This morning the alarm failed to go off, so I was late getting up. I went without breakfast and hurried out to the car, just to realise that I locked the house with both house and car keys inside. I had to break a window to get my keys. Then, driving a little too fast, I got a speeding ticket".
"Later, about three blocks from the store, I had a flat tire. When I got to the store there was a bunch of people waiting for me to open up. I opened and started waiting on these people, and all the time the darn phone was ringing off the hook".
He continued "Then I had to break a roll of nickels against the cash register drawer to make change, and they spilled all over the floor. I got down on my hands and knees to pick up the nickels; the phone was still ringing. When I came up I cracked my head on the open cash drawer, which made me stagger back against a showcase with bunch of perfume bottles on it... all of them hit the floor and broke.
"Meanwhile, the phone is still ringing with no let up, and I finally got to answer it. It was your wife.
She wanted to know how to use a rectal thermometer... and, honestly mate, all I did was tell her!"
CAMEL TOES: AN OUTLINE OF THINGS TO CUM?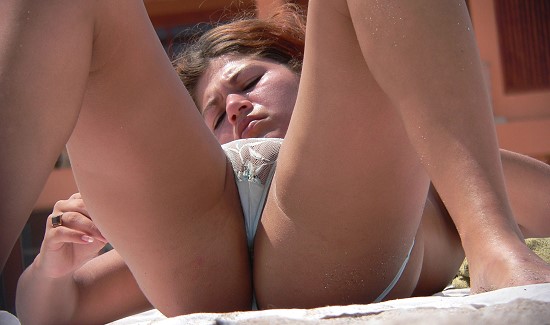 Why is MyFreeCams.com one of the most awesome websites in the history of forever? Firstly, there are hundreds of hot models online at any given time AND you can watch their live webcam feed in HQ with sound AND chat. Secondly, you don't need a credit card or have to install any dodgy software - it's all absolutely free! And finally, why do I sound so fucking excited? Because MyFreeCams really is that brilliant. Click here to check it out now!
ORSM VIDEO
A young man volunteered for military service during World War II. He had such a high aptitude for aviation that he was sent right to Pensacola Naval Air Station, skipping recruit training.
The very first day at Pensacola he solos and is the best flier on the base. All they could do was give him his gold wings and assign him immediately to an aircraft carrier in the Pacific.
On his first day aboard, he took off and single-handedly shot down 6 Japanese fighter planes. Then climbing up to 20,000 feet, he found 9 more Japanese planes and shot them all down as well.
Noting that his fuel was getting low, he descended, circled the nearby carrier and came in for a perfect landing on the deck. He threw back the canopy, climbed out and jogged over to the captain.
Saluting smartly he said "Well sir, how did I do on my very first day?" The captain turned around, bowed politely, and replied "You make onry one velly, velly selious mistake".
ORSM VIDEO
Want to contribute to Orsm? Just click here and do eeeet!!
A man walks into a bar after a long ride on his horse. He walks up to the bar and asks the bartender for a beer. When he gets his beer, he starts eying this beautiful lady in the corner.
Just as he turns back, a monkey runs up to the beer, dunks his balls in the beer, and runs off.
Agitated, the man says to the bartender "I can't drink this now! Give me another beer!" So, the bartender brings him another beer. Before the man could do anything about it, the monkey ran back over, dunked his balls in the beer and ran off before the man could grab him.
Even angrier, the man says "I can't drink this now. Bring me another beer!" He gets another beer and guards it with his life. The monkey sneaks up behind him, knocks the stool out from underneath the man, hops up onto the bar and dunks his balls in the beer.
Now the man is thoroughly pissed. He grabs the bartender and says "Man, I've had it. Whose stupid monkey is this anyway?" The bartender replied "It belongs to the piano player".
The man walks over to the piano player and says "Excuse me, do you know your monkey is dunking his balls in my beer?"
To this the piano player replies "No, I sure don't, but if you hum a few notes, I'll do my best".
GOD DAMN YOU LOOK GOOD IN A SPORTS BRA!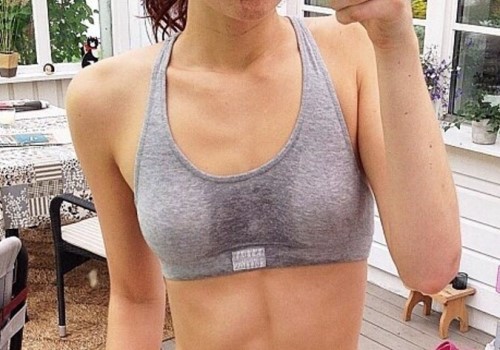 A man was on the water for his weekly fishing trip. He began his day with an 8 pound bass on the first cast and a 7 pound on the second. On the third cast he had just caught his first ever bass over 11 pounds when his cell phone rang. It was a doctor notifying him that his wife had just been in a terrible accident and was in critical condition and in the ICU.
The man told the doctor to inform his wife where he was and that he'd be there as soon as possible. As he hung up he realised he was leaving what was shaping up to be his best day ever on the water. He decided to get in a couple of more casts before heading to the hospital.
He ended up fishing the rest of the morning, finishing his trip with a stringer like he'd never seen, with 3 bass over 10 pounds. He was jubilant then he remembered his wife. Feeling guilty he dashed to the hospital. He saw the doctor in the corridor and asked about his wife's condition.
The doctor glared at him and shouted "You went ahead and finished your fishing trip didn't you! I hope you're proud of yourself! While you were out for the past four hours enjoying yourself on the pond your wife has been languishing in the ICU! It's just as well you went ahead and finished because it will be more than likely the last fishing trip you ever take! For the rest of her life she will require around the clock care. Feeding her, bathing her, even wiping her ass. And you'll be her care giver forever!"
The man was feeling so guilty he broke down and sobbed.
The doctor then chuckled and said "I'm just screwin' with ya. She's dead. What'd you catch?"
RANDOM SHITE
There was once a boy named Johnny Go Deeper. He attended a school where his father was the principal, his mother was the vice principal, and his sister was an administrator.
He stayed after class when the bell rang to speak with his teacher, Mrs Johnson. He began the conversation by saying. "Mrs Johnson, please take off your shirt". Mrs Johnson quickly replied "No Johnny, I'm not taking my shirt off!"
So Johnny says "I'll tell my mother and my father and my sister and they'll fire you. So Mrs Johnson removed her shirt. Then Johnny says "Mrs Johnson, please take off your skirt". Mrs Johnson quickly replied "No Johnny, I'm not taking my skirt off!"
So Johnny says "I'll tell my mother and my father and my sister and they'll fire you". Mrs Johnson then removed her skirt.
Then Johnny says "Mrs Johnson, please take off your bra and panties". Mrs Johnson quickly replied "No Johnny, I'm not taking my bra and panties off!". So Johnny says "I'll tell my mother and my father and my sister and they'll fire you".
Mrs Johnson then removed her bra and panties. Then Johnny says "Mrs Johnson, please lay on the table". Mrs Johnson quickly replied "No Johnny, I will not lay on the table!" So Johnny says "I'll tell my mother and my father and my sister and they'll fire you".
Mrs Johnson lays on the table. So Johnny jumped on top of her and proceeded to try to penetrate her. All of a sudden his mother walks in and yells "JOHNNY GO DEEPER" So Johnny replies "I'm trying, I'm trying!"
27 PICS THAT YOU'LL LOVE LONGTIME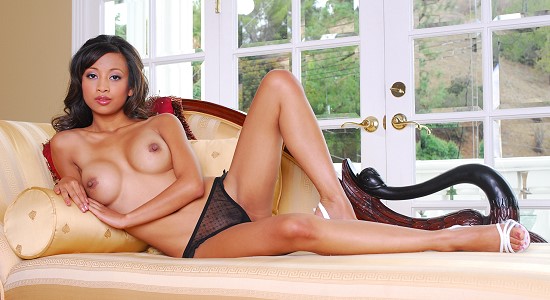 Abe and Esther are flying to Australia for a two-week vacation to celebrate their 50th anniversary. Suddenly, over the public address system, the Captain announces "Ladies and Gentlemen, I'm afraid I have some very bad news. Our engines have ceased functioning and we will attempt an emergency landing.
Luckily, I see an uncharted island below us and we should be able to land on the beach. However, the odds are that we may never be rescued and will have to live on the island for the rest of our lives!"
Thanks to the skill of the flight crew, the plane lands safely on the island.
An hour later Abe turns to his wife and asks "Esther, did we pay our Visa and MasterCard bill yet?" "No, sweetheart" she responds. Abe, still shaken from the crash landing, then asks "Esther, did we pay our American Express card yet?" "Oh, no! I'm sorry. I forgot to send the check" she says.
"One last thing Esther. Did you remember to send the income tax cheque to Revenue Canada this month?" he asks. "Oh, forgive me, Abe" begged Esther. "I didn't send that one, either".
Abe grabs her and gives her the biggest kiss in 40 years. Esther pulls away and asks him "What was that for?" Abe answers "They'll find us!"
ORSM VIDEO
I'm just going to come out and say it - I am out of here and reading this next/last bit will be beneficial to your health....
-Check out the site archives. That's what I do with my life...
-Next update will be next Thursday. Fuck it right in the pussy.
-Tell your friends, family, colleagues, co-workers and neighbours to check out ORSM-DOT-NET otherwise my friend Ray will nominate you for the cum bucket challenge.
-Need to clear your conscience? Judge me? Want to fight me? Threaten me? Sit on my lap and talk about the first thing that pops up? Show me the twins? Then go for it! Just make sure you email me here!
Until next time be good, stay off the chems and there is no need for ridiculous eyewear. Enjoy. Mr. Orsm.