Welcome to disproportionate gasp to express surprise at unremarkable news.
So... we meet again. We can sit around and talk about that all day or get right to it. Yep let's do that. In some ways the weekend was kind of weird, in others it was kind of awesome. I don't think it could have involved girls any more and guys any less though. Not necessarily a bad thing because boobs are way, way better than dicks.
Friday. From now on I'm on baby duty every Friday. Big adjustment in that it's very restricting having to work to a child's routine - can't just run around doing whatever as I please. Anyway we kicked off the day with exercise. Of course, a good few kilometres from home it started to rain like a little bitch so suddenly I'm that dad pushing a pram in the wet along a major road during peak hour. The judgement from other road users was palpable. Soon found cover and called for an evac.
Not long after making it home a friend swung by. She lives interstate, in town briefly, haven't seen her for a few years, speak maybe once a year but one of those friendships where it doesn't matter - you instantly get on like always without any awkward. Before we knew it half the day was gone and she was gone until we cross again. Rest of the day disappeared more or less instantly too. Juggle a couple more naps, take the kid shopping, home to dinner and shower then collapse on the couch. Everything went as planned and no one died so technically successful.
Saturday kicked off with chiropractor. Very fucking happy the neck pain which nearly killed me the week before is now under control so wondering if maybe she deserves more credit. Had begun to notice that no matter what my complaint, whether it be sore shoulder or sore foot, it's always the same 3-4 adjustments. Next was exercise at family [read: slowpoke] pace then home to relax. The rest of the day was a mix of errands and working so don't know why I'm bothering to mention it...
A few weeks back I received a FB message from another old friend. She was my ball [prom] date and had completely lost touch since finishing high school. She's going to be in town for a few days and did I want to catch up. Weird coincidence. This is where I'm kind of lucky the GF is cool. Lotta bitches wouldn't have been okay with their partner even asking to head out for a few drinks a with a school crush let alone actually doing it but that we did and bitches were cool. Such a great time too. Started at a pub and finished in a café until they finally kicked us out an hour after closing. Talked nonstop, what's been happening, reminisced, all the stuff you would cover and laughed hard... but even though the plan is to catch up again in a few months, another ten years will be just as good. After all there's probably a very valid reason people drift. Can also safely say that I'm hoping this streak of blasts from the past is over soon because there's a couple of people I definitely hope do not appear.
The other weird for the night was a girl at the bar. Started chatting after I didn't push in front of her in line to get a drink. Okay. She was pleased by this and suggested the bartender thought we looked similar. We didn't. A brief conversation followed that ended awkwardly when she told me "you have a nice head". Just a fucking weird way to compliment someone. Can't even be sure that's what it was. Poor thing was either blind, drunk, blind drunk or desperately lonely.
Activities for the day of Sunday were limited due to rainageddon. It was wetter than your mum when I chuck my dirty undies in her face. Had actually planned to donate blood after a story on the news said there was a serious shortage because people weren't donating or some such. Oddly the operator said there weren't any available weekend appointments for 2 weeks so seems like it was propaganda to promote the new donation clinic. We instead teed up lunch at a suburban food hall with friends. Went there a few weeks ago; realise now that the its so popular because they allow patrons to BYO alcohol. Is probably the only way to kill the parasites people will undoubtedly ingest from the questionable Indian and Asian food options but I digress... lunch segued into returning to our house for coffee which transitioned into dinner. Long day which wound out a quality weekend.
Okay let us get moving with the brand new update. I say it a lot and always mean it but this one is an absolute fucking killer. So much cool and amazing stuff that you will shit your pants before even getting through all the links below. Check it...
TerminatedBefore Terminator: Genisys Hits Theaters, Relive The Greatest Terminator Film Of Them All - Terminator 2: Judgment Day! Hasta La Vista, Good Terminator Movies! - Oh It's On!Taylor Swift's Elusive Belly Button Gets The Reddit Photoshop Battle It So Richly Deserves - Ummm..?Throwing Down Some Whitney. This Is Going To Stay With You For A While. Probably Not For A Good Reason. - Draw LifeThis Amazing 'Draw Our Life' Video Transcends A Journey From Hardships To Happy Endings - DisturbingDrunk Douchebags Have A Disturbing Conversation Inside White Castle - Got TalentFinger Warriors, Human Robots, And Pole Dancers Break It Down To Trap Music Star Troyboi's 'O.G.' - Eat PussyMia And Her Sexy Pal Eating Pussy. Together. Things Are About To Get Wet! - Sweet SuckLisa Rowe Loves Big Dick In Her Teen Pussy - FB SingsFacebook Does Dylan – 'Subterranean Homesick Blues' Lyrics Are Matched To Social Media Profiles - 70's PornFarmers Naive Daughter Gets Her Hairy Pussy Fucked Out By The Barn. - Slap!This Is How Russian Women Settle Their Differences In A Civilized Manner


Stick SquadIt's Not Easy Being An International Assassin. Are You The Stick For The Job? - Sniper DawnAn Action Game Set In A Post-Apocalypse Setting, Where You Must Protect The Surviving Humans From Incoming Zombies. Your Sniping Skills Will Be Put To Test In Several Challenging Levels. You Must Search The Area For Incoming Zombies And Try To Protect All Survivors - Fuck YeahSelena Gomez Nipples Are Hard And That Is The Point - Perfect BodHot New Pics Of Busty Cassidy Banks Wearing A Tiny Red Top And Some Suspender Inspired Lingerie!! Let's Just Say That The Red Top Comes Off Quickly And The Lingerie Following For Full Display Of Those Wondrous Naturals. - Mariah NipMariah Carey Nip Slip - Uncensored And In All Its Glory - AnnoyingAnd This Is Why No One Who Has, You Know, Ears, Could Handle Living In Those Buildings!! - Blonde MinxShe Is A Nasty (Read: Fucking Awesome) Cocksucker - It's NatureIf A Gorgeous Teen Dildo Fucks Herself In A Forest And No One Is There To Help Her, Is It Still Okay To Enjoy The Video Online? - Sweet AssThis Little Blonde Has A Nice Shitter On Her. I'm Just Hoping Her Ass Isn't Diabetic Or They Might Have Just Put Her Ass In A Coma... Who Would Still Eat Those Gummy Bears? - AwkwardAwkward Moments In Porn Are, By Their Very Nature, Well Beyond Anything Society Would Deem Awkward.


Love ThisIt's A Simple Action Game Where You Have To Make Decisions Which Will Help Pirates Make Money Or If U Make A Mistake, To Lose Money! This Game Is So Addictive That I Am Now Being Forced To Seek Treatment. - BIG BounceThis Genius Was Trying To Repel From The 10th Floor With Some Tied Up Bed Sheets. And Now He's Dead. Sounds Like A Pretty Predictable Outcome - She's GoodHer Old Record To Make A Guy Cum With A Handjob Was Far Over 1 Minute. It Was About Time To Beat That. Her Stroking Skills Have Clearly Improved Since Then...!! - Side BoobOnly Way Rita Ora Could Have More Side Boob Is To... There Is No Way For Rita Ora To Have More Side Boob! - FuckableBig Tittied Jasmine Got Lost And Needs A Ride! Good Thing She Knows Exactly What She Needs To Do To Catch One... And That Is To Flash Her Giant Boobs And Showing The Pussy. I Don't Know About You But I'd Pick Her Up!! - NOOOOO!!She Pretty Much Aces The Whole 'Prostitute On Camera' Thing Except For One Small Detail: This Newbie Porn Star's Lady Cum Has A Really Unique... Consistency - HeckledRussell Brand Gets Heckled During Anti-Austerity Protest - DementedOn Sale Now At Toys Store Everywhere... "Cum In Me Barbie". In Other News, Wtf Is Wrong With People!??!! - Club OrgyWhere Is This Place?! A Bunch Of Hot, Wet And Willing Club Sluts Partake In A Wild Orgy On The Dancefloor While Everyone Stands Around Watching. - Ass FlashPhoebe Price Ass Flash Makes Me Think She Wanted Us To See I

I really hate how politically correct the world is getting. I can't even say "Black paint" anymore, I have to say "Hey Jamal, can you please paint that wall for me?"
--
Three pregnant women are sitting in a doctor's waiting room knitting. Mum 1 checks her watch and takes a pill "Vitamin C - good for mum, good for baby". Mum 2 takes a pill and says "Vitamin A, good for mum, good for baby". Mum 3 takes a pill and says "Thalidomide... I can't knit sleeves!"
--
A guy gets pulled over by police "Step out of the car" says the cop "I am going to need you to take a Breathalyzer test". "I can't" the guy says "I have very bad asthma - that could set off an attack". "Alright" says the cop "then you're going to have to take a blood test". "Can't do that either" Jim replies "I am a haemophiliac - if a wound is opened, I won't stop bleeding, and I could bleed to death". "Okay" the cop answers "then I will need a urine sample". "Sorry" says Jim "I also have diabetes - that could push my sugar count really low". "Fine, so just come on out, and walk a straight line for me". "Can't do that either" responds Jim. "Why not?" asked the cop. "Well, because I'm drunk you dick - I could go to jail!"
--
What's the worst thing about breaking up with a Japanese girl? You have to drop the bomb twice before she gets the message.
--
Paddy and Murphy are working on a building site. Paddy says to Murphy "I'm gonna have the day off, I'll pretend I'm mad!" He climbs up the rafters, hangs upside down and shouts "I'M A LIGHTBULB! I'M A LIGHTBULB!" Murphy watches in amazement. The Foreman shouts "Paddy you're mad, go home!" So he leaves the site. Murphy starts packing his kit up to leave as well. "Where the hell are you going?" asks the Foreman. "It's impossible to work in the dark!" says Murphy.
ORSM VIDEO
IT'S PROBABLY THE BEST THING TO EVER HAPPEN TO ONLINE PORN. SERIOUSLY. EVER. HERE'S WHY YOU'LL CARE
CELEBS WHO HAVE KILLED PEOPLE
There's something ironic about the fact that the world would be a better place if some of the people on this list were more victim than perpetrator...
CHRISTOPHER WALKEN: Robert Wagner's wife, Natalie Wood, fell overboard a boat and died in 1981. This happened when a fight broke out between Walken and Wagner about whether Walken wanted to fuck with his wife.
FELICIA PEARSON: One of the most endearing characters on The Wire, Felecia "Snoop" Pearson actually had real life experiences to draw from. Pearson was convicted of second-degree murder at the tender age of 14 for shooting to death Okia Toomer. She received two 8-year sentences however was released after just 6.5 years behind bars.
DUANE "DOG" CHAPMAN: Dog the bounty hunter may hunt bad guys now, but at one time Chapman was one of the bad guys, himself. Chapman didn't actually pull the trigger himself, but he was present when his friend shot and killed his weed dealer, an act that earned him a first-degree murder conviction and a five year prison stint.
WILLIAM S. BURROUGHS: The famed writer shot and killed his common-law wife Joan Vollmer. Initially Burroughs claimed the two were playing a drunken game of William Tell and that he was attempting to shoot a glass off her head and missed. He later changds his story to a simpler "mishandling a firearm".
RAY LEWIS: In 2000, following a Super Bowl party in involving NFL linebacker Lewis, his two buddies, and a group of other people were involved in a particularly wild fight. This brawl resulted in the deaths of Richard Lollar and Jacinth Baker. 11 days later, Lewis and his companions were charged with murder and aggravated-assault. He was later sentenced to 12 months' probation. The NFL would also fine him $250,000 and he reached settlements with the families of Lollar and Baker.
ROBERT BLAKE: Blake's wife was shot dead outside of a restaurant on an evening when they were having dinner. Blake claimed to be in the restaurant getting a gun he accidentally left at the table. Though he was found not guilty in the criminal case, he was found liable in the civil.
DON KING: Former boxing promoter and douchebag, Don King, is more than just a known swindler and hustler. In two separate incidents, King ended the lives of two different men. The first murder, that of Hillary Brown, was dismissed as justifiable homicide after King claimed he caught Brown trying to steal from one of Don's gambling houses. The second death, brought King a second-degree murder charge after the stomping death of his former employee, Sam Garrett, whom King claimed owed him $600. The judge later reduced King's conviction to non-negligent manslaughter, for which King served less than four years.
OSCAR PISTORIUS: Four-time Paralympics gold medal runner and double amputee Oscar Pistorious was responsible for the murder of his girlfriend back in 2013. Pistorious said that he thought he was firing at an intruder. Absurd reason really, and the court didn't listen. He was convicted of premeditated murder and sentenced to 5 years but is likely to be freed upon serving just 10 months.
REBECCA GAYHEART: She was famous for her beautiful eyes and hair before she her tumultuous relationship with husband Eric Dane and heroin. It's unknown if she was abusing drugs when she ran over and killed a 9 year old boy. She plead "no contest" to a charge of vehicular manslaughter.
J. R. SMITH: Resident NBA bad boy, J.R Smith, drove through a stop light back in 2007 which resulted in collision which killed his passenger. After pleading guilty, Smith received a sentence of 90 days in jail, but he only served 30.
BRANDY: Squeaky clean "The Boy is Mine" singer Brandy, was involved in a tragic accident that lead to the death of a woman named in 2006. She claimed responsibility for the freeway pile-up and was heard saying over and over again "I should have stopped".
GUCCI MANE: A dumb feud between rappers Gucci Mane and Jeezy over a 2005 song they did together turned into a messy confrontation which ended with Jeezy's best friend, Pookie Loc, being killed. Gucci Mane says that it was self-defence.
SNOOP DOGG: Snoop changed his name to Snoop Lion last year after being rechristened but even that cannot make up for the fact that he and his bodyguard were charged with the murder of a rival gang member. After years of court battles, Snoop was acquitted of all charges.
MATTHEW BRODERICK: The Ferris Bueller star was driving in Ireland with then girlfriend Jennifer Grey when he veered into the other lane and crashed head on with another car killing the driver. It was determined he was not drunk, but the reason for the accident was never determined. He was charged with "careless driving" which came with a $175 fine.
OJ SIMPSON: He may have been acquitted of the charges, but most of us still believe that former football great OJ Simpson is a cold-blooded killer. An overwhelming amount of evidence points to Simpson as the murderer of Simpson's former wife and mother of his children, Nicole Brown, and her lover, Ron Goldman, but with a powerful defines team, OJ was able to beat the charges.
MICHAEL MASSEE: In 1993 he was the person to accidentally shoot and kill actor Brandon Lee during the filming of The Crow.
ASIAN GIRLS IS WHY!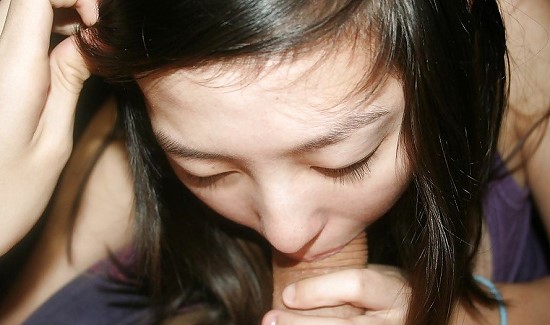 Not too long ago, there was a woman who wanted to know how her husband would react if she left without telling him where she had gone. She decided to write him a letter saying she is tired of him and didn't want to live with him anymore. After writing the letter, she put it on the table in the bedroom and then climbed under the bed to hide until her husband got home.
When he eventually came back home, he saw the letter on the table and read it. After a few moments of silence, he picked up the pen and added something to the letter. Then he started to get changed, whistling happy tunes and singing and dancing while he did so. He grabbed his phone and dialled a number.
His wife listened from under the bed as he started chatting to someone. "Hey babe, I'm just changing clothes then will join you" he said. "As for the other fool, it finally dawned on her that I was fooling around on her and left. I was really wrong to have married her; I wish you and me had met earlier. See you soon, honey!" Then he hung up and walked out of the room.
In tears and very upset, she climbed out from under the bed and stumbled over to read what her unfaithful husband had written on the end of her letter. Through teary eyes, she read: "I could see your feet you idiot, I am going out to buy bread".
ORSM VIDEO: STUPIDITY IS THE NEW NORMAL EDITION
The Captain called the Sergeant in. "Sarge, I just got a telegram that Private Jones' mother died yesterday. Better go tell him and send him in to see me".
So the Sergeant calls for his morning formation and lines up all the troops. "Listen up, men" says the Sergeant. "Johnson, report to the mess hall for KP. Smith, report to Personnel to sign some papers. The rest of you men report to the Motor Pool for maintenance. Oh by the way, Jones, your mother died, report to the commander".
Later that day the Captain called the Sergeant into his office. "Hey, Sarge, that was a pretty cold way to inform Jones his mother died. Couldn't you be a bit more tactful, next time?" "Yes, sir" answered the Sarge.
A few months later, the Captain called the Sergeant in again with "Sarge, I just got a telegram that Private McGrath's mother died. You'd better go tell him and send him in to see me. This time be more tactful".
 So the Sergeant calls for his morning formation. "Okay, men, fall in and listen up". "Everybody with a mother, take two steps forward". "Not so fast, McGrath!"
FUCKING SEXY TAN LINES... BECAUSE THE SUN IS OUT SOMEWHERE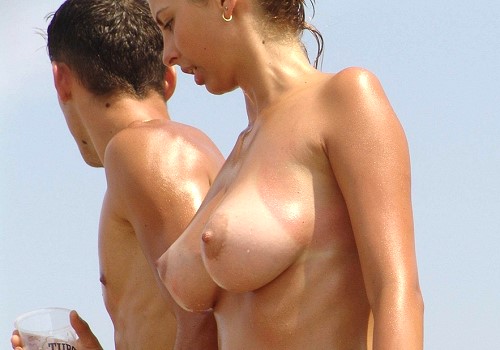 Why is MyFreeCams.com one of the most awesome websites in the history of forever? Firstly, there are hundreds of hot models online at any given time AND you can watch their live webcam feed in HQ with sound AND chat. Secondly, you don't need a credit card or have to install any dodgy software - it's all absolutely free! And finally, why do I sound so fucking excited? Because MyFreeCams really is that brilliant. Click here to check it out now!
ORSM VIDEO
CELEBS WHO HAVE KILLED PEOPLE (CONTINUED)
LILLO BRANCATO: Soprano's fans will remember the Matt Bevilaqua character who worked in Chris's crew. He was later murdered by Tony and Pussy for trying to whack Chris. Anyway it turns out he was a bad dude in real life too. In December 2005 he was arrested for killing an off-duty police officer whist burglarising a house in the Bronx. He was released on parole in 2013; well short of the 10 year sentence.
JAYSON WILLIAMS: Former NBA player Jayson Williams was giving a tour of his house and was playing with a shotgun that discharged and killed his limo driver. Initially reporting it as a suicide, Jayson Williams' almost $100 million dollars and top notch lawyers couldn't help him avoid jail time. He served 10 years before release in 2012.
TED KENNEDY: In 1969, Mary Jo Kopechne was a passenger in Ted Kennedy's Oldsmobile when the car suddenly went off a bridge and overturned in water. Kennedy managed to escape the vehicle, but Kopechne, a teacher and political campaign specialist, was not so lucky. Kennedy failed to report the accident to authorities until after the car and Kopechne's body had surfaced the next day, though he did contact Kopechne's parents to inform them their daughter had died. People have long speculated that there was more to Kopechne's death than a tragic accident. The rumours ruined any chance Ted thought he had of running a successful Presidential campaign.
CHARLES S. DUTTON: Amongst others, you may remember Charles S. Dutton as the angry black guy in Alien 3. Way back in 1968 he was convicted of manslaughter after stabbing a man in a street fight. He spent seven years in prison.
RICK SPRINGFIELD: While not caught or charged legally, the "Jessie's Girl" singer confessed that he accidentally killed someone in when he was 17 years old. Whilst entertaining U.S. troops in Vietnam, when the Americans came under attack. Springfield helped load mortars to repel the attack, one of which killed a Viet Cong soldier.
LANE GARRISON: A supporting character on Prison Break, Garrison gained more attention for killing a teenager than his acting career ever got him. Lane, 27 at the time, had been attending a high school party when he agreed to drive two teenagers to town, even though he'd been drinking. Vahagn Setian, 17, was killed after Garrison's SUV jumped a curb and slammed into a tree. Lane was sentenced to 40 months in prison, he was released after serving a little more than half his sentence.
PHIL SPECTOR: Record Producer Phil Spector was convicted of second-degree murder after a young woman by the name was found dead of a gunshot wound to the head in his California mansion in 2003. Her death and Phil's trial sparked a media frenzy and rocked the music world. After being convicted, Spector was sentenced and is now serving a 19 years to life prison.
C-MURDER: After an altercation at a nightclub in Louisiana back in 2002, Rapper C-Murder beat and shot to death 16-year-old Steve Thomas. While the first trial set him free, a second trial convicted him of second degree murder along with his brother, Master P. They were both sentenced to life in prison.
VINCE NEIL: In 1984, Motley Crue drummer Vince Neil and Nicholas "Razzle" Dingley, of the Finnish rock band Hanoi Rocks, left an after-party at Neil's home in search of more booze. Before they could find a liquor store, however, Vince lost control of his car and crashed into an oncoming vehicle, killing Dingley and seriously injuring the two people in the other car. After signing a $2.5 million cheque, Neil was sentenced to just 30 days in jail, five years' probation, and 200 hours of community service. He was released just 20 days later on good behaviour.
AARON HERNANDEZ: In 2013, former New England Patriots tight end Aaron Hernandez was charged with the first degree murder of his friend. Odin Lloyd's body was found just a mile away from Hernandez's house in an industrial park suffering multiple gunshot wounds. It wasn't until 2015 that Hernandez was found guilty of first degree murder which carries a life sentence.
LAURA BUSH: When the former First Lady was in high school, she ran a stop, slamming into an oncoming vehicle. The accident killed the other driver who happened to be a classmate and friend of hers.
SUGE KNIGHT: January 2015, Knight was allegedly involved in a fatal hit-and-run in which one person was killed and another hospitalised. Killed was Knight's friend and co-founder of their record company Heavyweight Records. Injured was Cle Sloan, a filmmaker, who suffered a head and foot injuries. Knight turned himself to the police and is awaiting trial in jail.
SID VICIOUS: Sid Vicious was as controversial as an individual as the band that he played for. One day, while high on heroin, he stabbed his girlfriend, Nancy Spungen, to death. Later on, he'd state that he didn't mean to do so and that he didn't remember killing her. Sid didn't face a trial as he died several months later of heroin overdose.
KEITH MOON: In 1970, The Who's Keith Moon accidentally struck and killed his friend and bodyguard, Neil Boland. A drunken Moon was attempting to leave a pub in with Boland, after allegedly being attacked by patrons at the pub. In his haste to get away, Moon jumped behind the wheel and accidentally struck Boland with his vehicle, dealing the bodyguard a fatal blow. The coroner declared Boland's death an accident, and Moon was cleared of any charges.
JOHNNY LEWIS: In 2012, Sons of Anarchy actor Johnny Lewis broke into the home of 81-year-old Catherine Davis, ransacked her home and then killed her and her cat. He followed this up with assault a neighbour before returning to Davis' house where he either fell or jumped from a roof and died. Born into a Scientologist family, Lewis worked for the church's drug rehab group. Despite a later history of drug use, an autopsy report showed that Lewis had no drugs or alcohol in his system when he died.
ORSM VIDEO
Want to contribute to Orsm? Just click here and do eeeet!!
Two men are sitting at a bar, slowly sipping their drinks. After a while, the first man approaches the other man, and sits next to him. "This place is great, isn't it?" he asks.
The second man, somewhat surprised at the stranger's remark, replies "Why do you say that?" The first man, in a low tone of voice, responds "Follow me". The two of them walk over to a large window at the end of the room. The window faces out onto the street, 12 floors below. "Here's why". The first man throws open the window, and boldly steps out into thin air. But he remains aloft! "The air currents are great here!" he exclaims. "It's very relaxing". He floats back into the room.
As his feet return to the bar-room floor, he invites the second man to try it. The second man, sceptical, peers out through the window; down to the pavement twelve stories below. He looks either side, and finally up above, to see if there was anything holding the first man up. Convinced that it was no trickery, the second man swallows, closes his eyes, and steps out into thin air. He promptly falls twelve stories to the pavement below. The first man grins and returns to the bar.
Looking rather irritated, the barkeep comes over to the place where the man sits. "You know" he says, disgusted. "You're a real jerk when you're drunk, Superman".
GIRLS look hot with PIGTAILS [AKA blowjob HANDLES]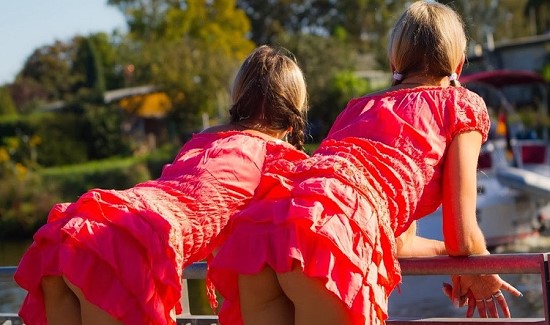 A man walks into a bar and asks the bartender "If I show you a really good trick, will you give me a free drink?" The bartender considers it, then agrees. The man reaches into his pocket and pulls out a tiny rat. He reaches into his other pocket and pulls out a tiny piano. The rat stretches, cracks his knuckles, and proceeds to play the blues.
After the man finished his drink, he asked the bartender "If I show you an even better trick, will you give me free drinks for the rest of the evening?" The bartender agrees, thinking that no trick could possibly be better than the first. The man reaches into his pocket and pulls out a tiny rat. He reaches into his other pocket and pulls out a tiny piano. The rat stretches, cracks his knuckles, and proceeds to play the blues. The man reaches into another pocket and pulls out a small bullfrog, who begins to sing along with the rat's music.
While the man is enjoying his beverages, a stranger confronts him and offers him $100,000 for the bullfrog. "Sorry" the man replies "he's not for sale". The stranger increases the offer to $250,000 cash up front. "No" he insists "he's not for sale".
The stranger again increases the offer, this time to $500,000 cash. The man finally agrees, and turns the frog over to the stranger in exchange for the money.
"Are you insane?" the bartender demanded. "That frog could have been worth millions to you, and you let him go for a mere $500,000!" "Don't worry about it". the man answered. "The frog was really nothing special. You see, the rat's a ventriloquist".
RANDOM SHITE
PICTURE THIS: YOU GO TO A WEBSITE. HOOK UP WITH AN ACTUAL REAL GIRL. GET A BILL FOR $0. HERE'S HOW
A man is in court. The Judges says "On the 3rd August you are accused of killing your wife by beating her to death with a hammer, how do you plead?" "Guilty" said the man in the dock.
At this point a man at the back of the court stood up and shouted "You dirty rat!" The Judge asked the man to sit down and to refrain from making any noise.
The Judge continued "... and that also on the 17th September you are accused of killing your son by beating him to death with a hammer, how do you plead"? "Guilty" said the man in the dock.
Again the same man at the back stood up and shouted even louder "You dirty rotten stinking rat!" At this point the Judge called the man to the bench and said "I have already asked you to be quiet, if you continue with these outbursts, I will have to charge you with contempt of court. I can understand your feelings, but what relationship have you to this man?" He replied "He is my next door neighbour".
The Judge replied "I can understand your feelings then, but you must refrain from any comments". The man replied "NO, your Honor, you don't understand. Twice I have asked if I could borrow a hammer, and BOTH TIMES he said he didn't have one!"
we want to see UPSKIRT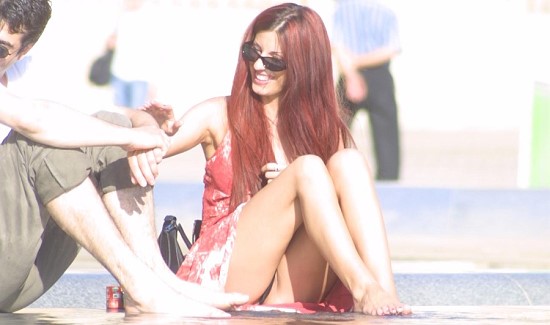 One day a government worker was digging through his office drawers when suddenly he came upon a magic lamp. Since he'd heard these jokes before, he knew that he had to rub the lamp and make the genie come out.
So he rubbed the lamp and - oh, surprise out popped a genie. The genie asked, as genies will "What is your first wish?" The government worker thought about it for a second, then replied "I would like to be rich!" So the genie granted him his wish, and POOF! the man was surrounded by piles of money rivalling the heaps of even Martha Stewart and Bill Gates.
Since the government worker knew the whole wish process, the genie didn't even have to ask for number two before he said "My second wish is to be on an island with beautiful women surrounding me and obeying my every command!" And POOF!, he was there.
Then the government worker or, as I like to call him, civil servant decided on his third wish "I don't want to do any work ever again!" and POOF! ubiquitous ironic twist he was back in his office.
ORSM VIDEO
Hate to say it but we've reached the end but do not fret...
-Check out the site archives. Entertaining chronic masturbators since 2000.
-Next update will be next Thursday and all of the Thursday's after that forever and ever.
-Tell your friends, family, colleagues, co-workers and neighbours to check out ORSM-DOT-NET otherwise my friend Ray unexpectedly tongue your brown.
-Need to clear your conscience? Judge me? Want to fight me? Threaten me? Sit on my lap and talk about the first thing that pops up? Show me the twins? Then go for it! Just make sure you email me here!
Until next time be good, stay off the chems and don't overthunk it. Enjoy. Mr. Orsm.