Welcome to people who think admins need their permission to delete if not allowed.
I might be coming down with my third successive cold and had a whole paragraph written about that, about insomnia plus some other gay shit and after re-reading for the fifth time realised it was. Just. So. Boring. So I deleted it. Fact is this update doesn't need a stupid boring story. There is an insane amount of amazing content in this update and it needs to be seen immediately. Plus it'd be stupid to have worked like an animal all week putting everything together only to make anyone wait to see it. Right? Logic, folks. Boom. Check it...
"I'd like to buy some gloves for my wife" the young man said, eyeing the attractive salesgirl. "But I don't know her size". "Will this help?" she asked sweetly, placing her hand in his. "Why yes" he answered. "Her hands are just slightly smaller than yours". "Will there be anything else?" the salesgirl queried as she wrapped the gloves. "Now that you mention it" he replied "she also needs some lingerie".
--
Paddy took 2 stuffed dogs to the Antiques Roadshow "Owww" said the presenter. "This is a very rare set produced by the celebrated John's Brothers - taxidermists who operated in London at the turn of the last century. Do you have any idea what they would fetch if they were in good condition?" "Sticks" said Paddy.
--
I am being sued over trademark issues after the naming of my UK Based Trachea distribution company British Airways.
--
A hunter walking through the jungle, found a huge, dead dinosaur, with a pigmy standing beside it. Amazed, he asked "Did you kill that?" "Yes" said the pigmy. The hunter asked "How could a little bloke like you kill a huge beast like that?" The pigmy said "I killed it with my club". "How big is your club?" asked the astonished hunter. "There are about two hundred of us" said the pigmy.
--
My granddad died a few weeks after my grandma passed away. At first, we thought he died of a broken heart but it turned out he couldn't cook.
--
I've never understood why women love cats. Cats are independent, they don't listen, they don't come in when you call, they like to stay out all night, and when they're home they like to be left alone and sleep. In other words, every quality that women hate in a man, they love in a cat.
--
Having lunch one day, a sex therapist said to her friend "According to a survey we just completed, ninety percent of all people have sex in the shower. The other ten percent of them sing". "Really?" asked the friend. The therapist nodded her head and proceeded to ask "And do you know what song they sing?" The friend shook her head and replied "No". The therapist replied "I didn't think so".
--
A man was telling his neighbour "I just bought a new hearing aid. It cost me four thousand dollars, but it's state of the art. It's perfect". "Really" answered the neighbour "What kind is it?" "Twelve thirty".
--
My daughter called me at work to say I was to phone Ian at my bank. The operator asked me what Ian's last name was and I explained that he hadn't left his surname. When she asked for his department, I said I didn't know. "There are 1500 employees in this building, sir" she advised me rather curtly. After a few more brusque comments, I asked her for her name. "Danielle" she said. "And your last name?" I asked. "Sorry" she replied "we don't give out last names".
--
An old woman had just returned to her home from an evening church service when she was startled by an uninvited quest. She caught the thief red-handed, and screamed, "Stop! Acts 2:38 (meaning, repent and be baptised)". The thief stopped dead in his tracks. The old woman then calmly called the police station and explained what she had done. As the police officer handcuffed the thief, he asked "Why did you just stand there? All the old lady did was yell a scripture to you". "Scripture?" replied the thief "I thought she said she had an axe and two .38's Smith Wesson!"

My daughter's school teacher rang me today saying "Young Sarah didn't turn up for school today". "I know, her mother died yesterday" I replied "She won't be back for a while". "I'm sorry to hear that" he sighed "How's she getting on?" Very well" I replied "She's on her third load of laundry and has already prepared dinner".
--
I heard vandals have broken into an origami exhibition and ruined all the exhibits. Police are trying to work out how events unfolded.
--
A man took a young woman to an X-rated movie, purchased some refreshments and showed his date to her seat. Soon after the on-screen action started, she put her hand on the man's lap. Looking over at him, she remarked "I see this is getting you excited, too. But how come it's so hard but so cold?" "Because you're jerking off my Choc Bomb" the man replied.
--
I lied to my friends and told them I had created a life-size replica of Jackie Chan entirely out of old silk ties. It is a complete fabric Asian.
--
I've recently been dating a homeless woman. Things are getting serious. She wants me to move out with her.
ORSM VIDEO
A man walked into the produce section of his local supermarket and asked to buy half a head of lettuce.
The boy working in that department told him that they only sold whole heads of lettuce.
The man was insistent that the boy ask the manager about the matter.
Walking into the back room, the boy said to the manager "Some old bastard outside wants to buy half a head of lettuce".
As he finished his sentence, he turned around to find that the man had followed and was standing right behind him so the boy quickly added "and this gentleman kindly offered to buy the other half".
The manager approved the deal and the man went on his way.
Later, the manager said to the boy...
"I was impressed with the way you got yourself out of that situation earlier, we like people who can think on their feet here, where are you from son?"
"New Zealand, sir" the boy replied.
"Why did you leave New Zealand ?" the manager asked.
The boy said "Sir, there's nothing but prostitutes and rugby players there".
"Is that right?" replied the manager "My wife is from New Zealand!"
"Really?" replied the boy "Who did she play for?"
THE BEST THING ABOUT LESBIANS IS...... THERE ARE NO BAD THINGS ABOUT LESBIANS.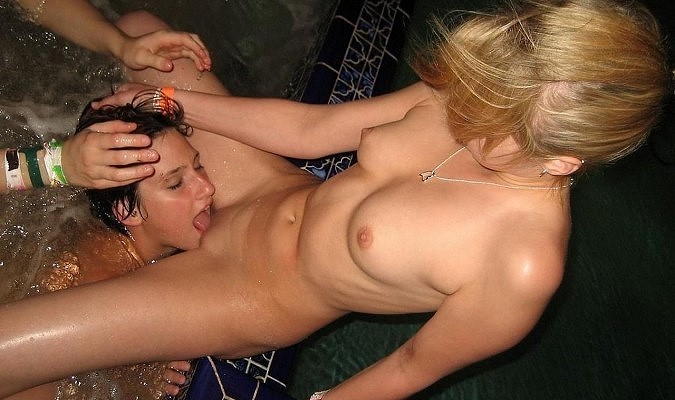 GIRLS LEZZING OUT previously on Orsm: #9 - #8 - #7 - #6 - #5 - #4 - #3 - #2 - #1 - MORE >
ORSM VIDEO
A man walks into church and says aloud "Where's the fucking priest in this shithole place?"
A deacon hears and says "This is a place of the Lord, please refrain from using such language".
"Get fucked!" the bloke replies. "Where's this priest then?"
Hearing the commotion, the priest approaches and asks "What appears to be the trouble?"
"There you are, you wanker" says the man. "I've just won the fucking lottery, and I plan on making a large donation to this fucking shithole".
"I see" says the priest "And is this useless cunt giving you a hard time?"
GETTING READY TO GO OUT #5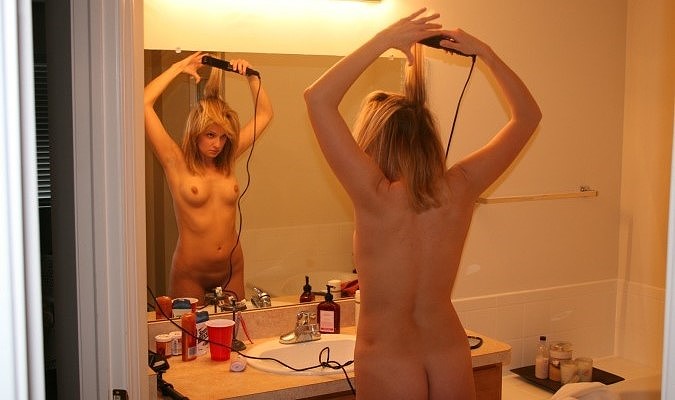 GIRLS GETTING READY TO GO OUT previously: #4 - #3 - #2 - #1 - MORE >>
A couple, experiencing sexual problems in bed, decided to see a sex therapist.
After asking a few questions and examining the couple, the therapist recommends they add excitement to their sex lives by adding food to sex.
The therapist recommends the wife plays ring-toss on the man's dick with doughnuts and then remove them orally.
The couple tries it out and has great success.
The husband is telling a friend about the remarkable turn around and the great advice from the therapist.
The friend and his wife, having the same problem, go to the therapist. After examining the patients, the therapist says there's nothing she can do. The couple begs for help.
Finally, the therapist suggests the couple plays the same game, except with Cheezels.
ORSM VIDEO
IT'S PROBABLY THE BEST THING TO EVER HAPPEN TO ONLINE PORN. SERIOUSLY. EVER. HERE'S WHY YOU'LL CARE
Donald Trump meets with the Queen. He asks her "Your Majesty, how do you run such an efficient government? Are there any tips you can give to me?"


"Well" says the Queen "the most important thing is to surround yourself with intelligent people".


Trump frowns. "But how do I know the people around me are really intelligent?"


The Queen takes a sip of tea. "Oh, that's easy. You just ask them to answer an intelligence riddle".


The Queen pushes a button on her intercom. "Please send Theresa May in here, would you?"


Theresa May walks into the room. "Yes, my Queen?"


The Queen smiles. "Answer me this, please, Theresa. Your mother and father have a child. It is not your brother and it is not your sister. Who is it?"


Without pausing for a moment, Theresa answers "That would be me".


"Yes! Very good" says the Queen.


Back at the White House, Trump asks to speak with Vice President Mike Pence.


"Mike, answer this for me. Your mother and father have a child. It's not your brother and it's not your sister. Who is it?"


"I'm not sure" says the Vice President. "Let me get back to you on that one".


Mike Pence goes to his advisers and asks everyone, but none can give him an answer. Finally, he ends up in the men's room and recognises General McMasters' shoes in the next stall.


Mike shouts "General! Can you answer this for me? Your mother and your father have a child and it's not your brother or your sister. Who is it?


General McMaster yells back "That's easy. It's me!"


Mike Pence smiles. "Thanks!" and goes back to the Oval Office to speak with Trump.


"Say, I did some research and I have the answer to that riddle. It's General McMaster".


Trump gets up, stomps over to Mike Pence, and angrily yells into his face "No, you idiot! It's Theresa May!"
WHEN AN UPSKIRT PRESENTS THERE IS ONLY ONE THING WE WANT TO KNOW...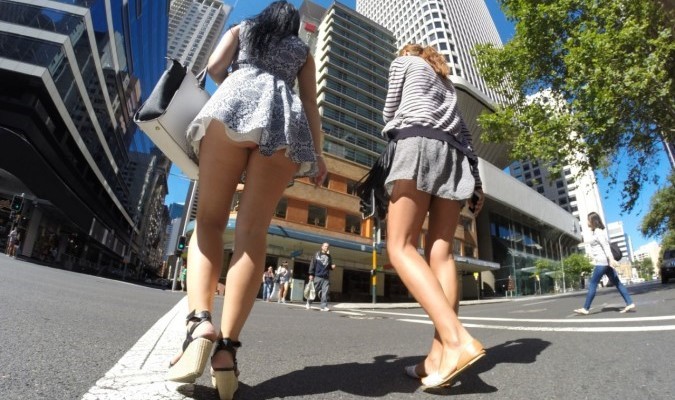 UPSKIRTS previously: #14 - #13 - #12 - #11 - #10 - #9 - #8 - #7 - #6 - #5 - #4 - #3 - #2 - #1 - MORE >>
ACCORDING TO WIKIPEDIA: MyFreeCams.com is a website providing live webcam performances by models, typically featuring nudity and sexual activity often ranging from striptease and dirty talk to masturbation with sex toys.
If it's on Wiki then it is FACT! ... Soooo WTF are you waiting for!? Click here!
ORSM VIDEO
One day this guy and his father was talking about his son getting laid because he's still a virgin. So, his dad calls a hooker for him. But his father said to go and get some condoms so he doesn't get AIDS.
He goes to the pharmacy and a lady that works there said what size do you need and the son said "I don't know I never needed them before"
The lady said "Go to the back and there will be a fence 3 holes then stick your dick in all 3 holes and pick the one u like the best".
So he starts to walk out back and the lady that works there ran out to the other side of the fence.
He puts his dick in the first hole and she puts her mouth on the first hole and the son said "Oh yes!".
He then puts his dick in the second hole and she put her arse on the hole and the son said "Alllllright".
He takes his dick and puts it in the last hole and the lady puts her pussy on the hole and the son said "That's the shit I'm talking about!"
He puts his dick away and starts to walk back and the lady runs back she asks if he had picked one?
He said "Fuck the condoms, I want 3 feet of that fence".
CELEB NIP SLIPS - SOME OLD, SOME NEW, BUT ALL PRETTY GREAT.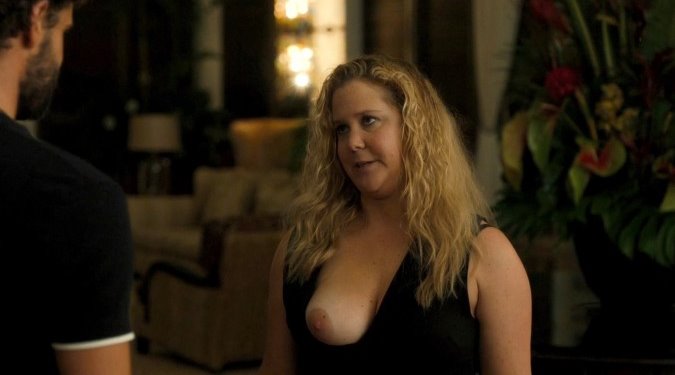 CELEB NIP SLIPS previously on Orsm: #9 - #8 - #7 - #6 - #5 - #4 - #3 - #2 - #1 - MORE >>
There was a Japanese man who went to America for sightseeing. On the last day, he hailed a cab and told the driver to drive to the airport. During the journey, a Honda drove past the taxi. Thereupon, the man leaned out of the window excitedly and yelled "Honda, very fast! Made in Japan!"
After a while, a Toyota sped past the taxi. Again, the Japanese man leaned out of the window and yelled "Toyota, very fast! Made in Japan!"
And then a Mitsubishi sped past the taxi. For the third time, the Japanese leaned out of the window and yelled "Mitsubishi, very fast! Made in Japan!"
The driver was a little angry, but he kept quiet. And this went on for quite a number of cars. Finally, the taxi came to the airport. The fare was US$300.
The Japanese exclaimed "Wah... so expensive!"
The driver yelled back "Meter, very fast! Made in Japan!"
ORSM VIDEO
Two lawyers, Bob and Bill, were having a heated exchange during a trial. The judge asked both lawyers to approach the bench.
"Your Honour" said Bob "I objected because my distinguished colleague Bill was badgering the witness. It is obvious he has never heard of the Bill of Rights".
"Rubbish!" snapped Bill. "I happen to know them by heart".
Bob rolled his eyes in disbelief. "Do you now? Well, Bill, I have a hundred dollars that says you can't even tell me the first few words".
Bill smirked and accepted the challenge and began "I pledge allegiance to the flag..."
"Damn" Bob interrupted, fishing the money from his pocket "I didn't think you'd know it".
45 BEACH BUTTS YOU DEFINITELY WON'T HATE ❤❤❤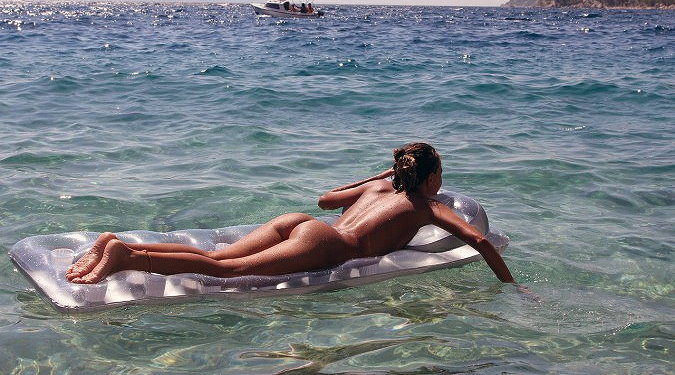 BEACH BUTTS previously on Orsm: #8 - #7 - #6 - #5 - #4 - #3 - #2 - MORE >>
Whenever a baby was born to this outback African tribe it was cause for great celebration and merriment as the future of the tribe would continue to survive.
However, on the last occasion there was a bit of concern as the baby was white and the only person around for 500 miles that was white was the missionary.
The Chief calls him into his hut and explains the problem and highlights his accusation.
The Missionary is put on the spot and slowly strokes his chin, thinking. " I see your dilemma Oh great Chief. Come with me".
They go outside and over to the sheep pen. "You see all these sheep here? They are all white except that one over there that's black. I'll do a deal with you. You don't say anything about the kid and I won't tell anyone about the sheep, okay?"
RANDOM SHITE
OLDER SHITE: 4th July - 27th June - 20th June - 13th June - 6th June - 30th May - May 23rd - MORE >>
PICTURE THIS: YOU GO TO A WEBSITE. HOOK UP WITH AN ACTUAL REAL GIRL. GET A BILL FOR $0. HERE'S HOW
One day at the end of class, little Johnny's teacher asks the class to go home and think of a story to be concluded with the moral of that story.
The following day the teacher asks for the first volunteer to tell their story.
Little Suzy raises her hand. "My dad owns a farm and every Sunday we load the chicken eggs on the truck and drive into town to sell them at the market. Well, one Sunday we hit a big bump and all the eggs flew out of the basket and onto the road".
When the teacher asked for the moral of the story, Suzy replied "Don't keep all your eggs in one basket".
Little Lucy went next. "My dad owns a farm too. Every weekend we take the chicken eggs and put them in the incubator. Last weekend only eight of the 12 eggs hatched".
Again, the teacher asked for the moral of the story. Lucy replied "Don't count your chickens before they hatch".
Next up was little Johnny. "My uncle Ted fought in the Vietnam war, and his plane was shot down over enemy territory. He jumped out before it crashed but could only take a case of beer, a machine gun and a machete. On the way down, he drank the case of beer. Then he landed right in the middle of 100 Vietnamese soldiers. He shot 70 with his machine gun, but then he ran out of bullets! So he pulled out his machete and killed 20 more. Then the blade on his machete broke, so he killed the last ten with his bare hands".
The teacher looked a little shocked.
After clearing her throat, she asked what possible moral there could be to this story. "Well" Johnny replied "Don't fuck with Uncle Ted when he's been drinking".
PORNSTAR: VICTORIA VOnN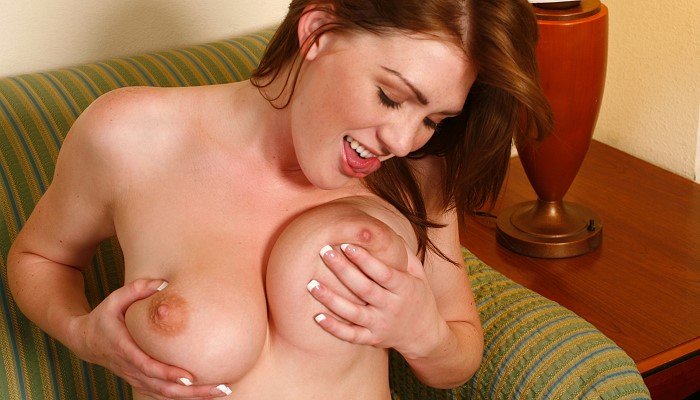 VICTORIA VONN VIDEOS AT PORNHUB: VICTORIA IN FFM - SHARING HARD COCK - ALIANA WORSHIPS VICTORIA
Previously: SARA - AVERY - GIANNA - ALEKSA - CHI CHI - KASIA - EMILY - AURIELEE - PAYTON - ABELLA - MORE >>
A farmer purchases an old, run-down, abandoned farm with plans to turn it into a thriving enterprise. The fields are grown over with weeds, the farmhouse is falling apart, and the fences are collapsing all around.
During his first day of work, the town preacher stops by to bless the man's work, saying "May you and God work together to make this the farm of your dreams!"
A few months later, the preacher stops by again to call on the farmer. Lo and behold, it's like a completely different place - the farm house is completely rebuilt and in excellent condition, there are plenty of cattle and other livestock happily munching on feed in well-fenced pens, and the fields are filled with crops planted in neat rows.
"Amazing!" the preacher says. "Look what God and you have accomplished together!" "Yes, reverend" says the farmer "but remember what the farm was like when God was working it alone!"
ORSM VIDEO
Stick a fork in me, I'm done.
-Follow me on Facebook. All the SFW stuff you see on Orsm flows there. Like it has this week in earnest. See! I told you I could do it. *golf claps*
-Check out the archives. They strongly believe in NOT SUCKING.
-Next update will be next Thursday. See you then. Bring your friends.
-Tell your friends, family, colleagues, co-workers and neighbours to check out ORSM-DOT-NET otherwise my friend Ray will endlessly tag you in food challenge and restaurant posts implying you are a fatty who eats high calorific foods.
-Need to clear your conscience? Judge me? Want to fight me? Threaten me? Sit on my lap and talk about the first thing that pops up? Show me the twins? Then go for it! Just make sure you email me here!
Until next time be good, stay off the chems and keep your nose wiped. Enjoy. Mr. Orsm.