Welcome to Orsm.net. Don't want to blow my own trumpet but holy fuck I am amazing.
Dickheads. They're everywhere and I seem to attract them en masse. Very much a recurrent theme for the last few months come to think of it. I'd love nothing more than to get to a Friday and [unsarcastically] think to myself 'well that was a really great week'. At this rate its unlikely to happen anytime soon - it would take the phone not ringing, no one wanting anything, not having to be anywhere, quite a bit of alcohol and BJ from a different girl every day.
Cunt of the week award goes to the bank cunt whose cuntiness is annoying the cunt out of me. Not only has he managed to fuck me off, my brother and old man have had dramas as well. In several brilliant displays of ineptitude he's actually annoyed us all individually. You kind of have to hand it to him in some ways. Feeling very frustrated but on the other hand I'm an officially rated level 10 passive aggressor so more than happy to turn his uselessness into my entertainment. I also do spiteful quite well so great pleasure will be taken making sure his bosses know how fucking hopeless he is.
One thing I've never understood about people - if your job is too hard or you hate it or whatever, why stay? Why make us suffer you? If you don't want to be there do the world a favour and fuck off. Bad experiences are what make people never come back. Something customer service something I think it's called...? Reminds me of when I bought a bed a few years ago. Finally found the mattress I wanted from a small family run business. Price was right, salesman was great, then it came time to pay and the accounts woman just happened to have a ginormous personality disorder. Fucking nightmare bitch. Accused me of trying to rip them off and refused to back down when I proved that she gave me the wrong payment details. Honestly the only way the bed could be any more comfortable is if it were made from boobs but I've never recommend them to a single person based on her attitude. Different story when you're dealing with a large corporation - you can't hurt them though at very least you can feel better making sure you gave an idiot a shitty day.
Still a bit more space to fill so may as well whip through weekendly events. Chilly Saturday kicked off far too early with a mission to get the last lot of stuff out of the old house. Particularly a very large wall unit I built a few years ago. Way too much time and effort went into it to let it be destroyed during the impending demolition so met my little helper there at 8am and set about disassembling. Didn't take long but fair effort to get the fucker loaded on to the trailer along with various other junk destined for the parents place. Once there it was unloaded, rehomed in the garden shed and we filled the trailer up with junk for transport back. Mutually beneficial - I dump my junk there, they dump their junk at my place so it gets hauled away later. Once back at the house the process began again with the next stop being my sisters. Continued like that until midday. Just in time to shower and head out for lunch with the olds. Smashed out some groceries and headed home to clean the house and do nothing overly exciting for the night.
Mother's Day this year was uncharacteristically drama-free. I'd had no luck with a present so stopped to get flowers on the way to a low-key breakfast thing. Roll up. Hi mum. Happy MD. Here's some flowers. "I already have flowers. Is there someone else you can give them to?" Completely normal in my family, doesn't make you ungrateful - if you don't like the gift then ask for a redo or whatever. No one is offended. The GF, somewhat horrified, operates completely differently - even if you hate a gift, accept it, smile and say thanks. Maybe even waffle on about how much you love it. This transcends to various other things. How do you find them the perfect gift if you can't work out what they like? Or how can you cook a meal they love if they say they love everything [but don't eat it]. Drives me insane.
The rest of the day was a lot of fun. Party at our place to celebrate the GF's birthday that went into the night. Ended up with about 15-20 people drinking, eating and having a good time whilst shooting each other with Nerf guns. If I could finish every weekend that way I'd be a happy man.
Alright let's get on with the update. I had a shitty day yesterday, spat the dummy and almost bailed out on finishing it but came to my senses in time to put together something I think will make a large number of penises happy. So go on - check it...
Word Rage - Epic Last Day - Like A Boss - Un-Words - Bitch Crazy - Who's Your Buddy? - So F-ing Dumb - Ass Is Ass
Full Retard - Indestructible - It Hurts! - Bounced - BIG Toe - Nasty Slut - What A Fag - Legend - Alpha Babe - Sniped
Just Gross - Wacky Slut - Emo Idiot - Angelina Tits - Swallow - Interrupted - Pleasing - Snow Queen - Ur So Tasty
I heard on this morning's news that Rolf Harris has been arrested for playing his didgeridoo in A minor.
--
I went to the pub last night and saw a fat chick dancing on a table. I said "Nice legs". The girl giggled and said with a smile "Do you really think so?" I said "Definitely! Most tables would have collapsed by now.
--
Two gay guys were caught in the act in a public park by a policeman. As the cop tried to arrest them for their act of public indecency, they bolted away. The cop pursued after them and managed to catch one of them. He told him "When I catch your boyfriend I'm going to shove this nightstick right up his ass". Just then a voice calls out from behind a tree. "Yoo-hoo, Officer. I'm over here".
--
There was a young man who went to the doctor and said he wanted to get married but he was worried about the small size of his member. The doctor advised him to go and stay on a farm, dip his wick in milk several times a day, and have it sucked by a calf. Some months later when they met in the street, the doctor said "How's your marriage?" "Oh, I didn't get married doctor, I bought the calf instead".
--
Two sanitary pads were floating down a sewer drain, and were approaching two tampons. Before the pads and tampons reached each other, one pad said to the other "Should we say hi to those two tampons?" The other pad responded "Err... nah... they're stuck up cunts".
--
One guy says to his buddy "What is a dilemma, actually?" The buddy replied "Well, there's nothing better than an example to illustrate that. Imagine that you are lying in a big bed with a beautiful young woman on one side and a gay man on the other. Who are you going to turn your back on?
DISGUSTING FOOD FACTS
-We've all got the occasional hair in our food at one point or another. Ingesting unwanted hair is more likely to occur at fast food restaurants… and it's not just the hair that grows on the top of heads that you need to worry about.
-Apparently, real strawberries are expensive. So fast food companies like McDonald's choose to use a ridiculous concoction of 50 chemicals to effectively imitate the flavour of one real-world food. These chemicals include ethyl acetate, phenythyl alcohol and solvent.
-Before reshaping, foods like chicken nuggets, hot dogs, bologna and pepperoni look like a disgusting sludge of pink paste. This is done through a process called mechanical separation, which is a cost-effective way to 'smooth out' bone remnants left after the de-boning process. The process results in excessive bacteria, which is fixed by washing the meat in ammonia. To cover up that delicious ammonia flavour, the meat is then re-flavoured artificially and dyed to resemble to type of meat it once was.
-Chewing Gum contains lanolin, something found in skincare products. It softens up your hands, and your chewing gum. Lanolin is the oily secretion found in sheep wool. Every time you chew, you're chewing sheep sweat. Those sheep are also very likely to have been dipped in insecticides on the farm. These pesticides can accumulate in fat tissue, which researchers worry could affect the breast milk of new mothers.
-FDA laws allow for an average of 30 insect fragments per 100 grams of peanut butter. In that same half cup of peanut butter, you'll also find at least one rodent hair (on average).
-Shellac is a type of finishing product that is typically used to improve the shine of wood and furniture. However, it can also be used to improve the shine of certain foods, such as jelly beans. Where does shellac come from? Why, it's secreted by an insect in Thailand called the Kerria Iacca of course! Jelly Beans also contain artificial food dyes, most of which are derived from petroleum materials. Orange and purple dyes have even been shown to slow down brain function, and cause behavioural problems in kids.
-Food production companies have long sought ways to combat unhealthy microbes found on processed foods such as lunch meat and hot dogs. A few years ago, the FDA approved the use of bacteriophages (aka viruses) that help kill these dangerous microbes. So, basically, viruses are purposely being added to your food to improve shelf life.
-While cocaine was taken out of Coca-Cola long ago, the current formula is still formulated to get you high. Each can of Coke contains 10 teaspoons of sugar. This is 100 percent of your recommended daily intake. In normal circumstances, the extreme sweetness of this much sugar would immediately cause you to vomit uncontrollably. However, since all that sugar is addictive and keeps you coming back for more, Coca-Cola adds phosphoric acid - an ingredient that cuts the sweetness to manageable levels.
-A more accurate name for Kraft Singles and other packaged cheeses is 'cheese-like substance'. Any cheese product labelled as processed or pasteurised includes additives, chemicals and flavourings that account for up 49 percent of the total product. As a result, that cheap cheese in your grocery store has just enough real cheese in it to allow companies to call it cheese.
-Mushrooms are obviously always better fresh than canned. The plastic lining of those cans contain BPA, a chemical linked to heart attacks, obesity and cancers. Canned mushrooms have an extra surprise. The FDA allows 19 maggots and 74mites in every 3.5 ounce can off mushrooms. While maggots won't hurt you, they aren't very appetising.
-Choosing to 'eat healthy' at a fast food restaurant isn't necessarily a good idea. To prolong crispness, packaged salads are dusted with Propylene Glycerol, a chemical commonly found in antifreeze. In its concentrated form, the chemical has been known to cause eye and skin irritation.
-Many fast food chicken items contain beef additives used to enhance flavour and juke health stats. Chicken McNuggets, the Wendy's Grilled Chicken Sandwich, and KFC Grilled Chicken Sandwich are a few examples. Check the ingredients, and you'll see no sign of such atrocities. That's because such beef additives are listed as 'extract' or 'essence'.
-When you pick out that nice red steak at the grocery store, you're choosing it because it looks fresh, but will it taste as fresh? It's hard to know because a lot of meat is treated with carbon monoxide to help retain its natural colour. That doesn't mean the meat is bad, but it does mean that it's not as fresh as you'd been led to believe.
-The meat industry has become reliant on antibiotics. Reason? Poor diet and living conditions mean that many animals that make it on to our table were really sick. For example, 13 percent of feedlot cattle have abscessed livers.
-L-cysteine, an amino acid, is a common ingredient used as a processing aid in bread products. The main sources for the manufacture of this additive are human hair and duck feathers.
SEXY ATHLETES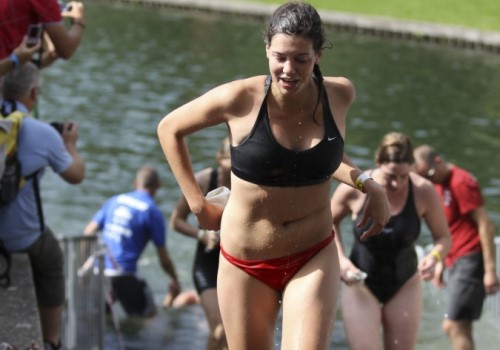 Two guys in a bar. One says "Did you hear the news - Mike is dead!" "Woah what the hell happened to him?" "Well he was on his way over to my house the other day and when he arrived outside the house he didn't brake properly and BANG! He hit the pavement and the car flips up and he crashed through the sunroof. Went flying through the air and smashed through my upstairs bedroom window".
"What a horrible way to die!"
"No no, he survived, that didn't kill him at all. So, he's landed in my upstairs bedroom and he's all covered in broken glass on the floor. Then, he spots the big old antique wardrobe we have in the room and reaches up for the handle to try to pull himself up. He's just dragging himself up when bang, this massive wardrobe comes crashing down on top of him, crushing him and breaking most of his bones".
"What a way to go, that's terrible!"
"No no, that didn't kill him - he survived that too. He managed to get the wardrobe off him and crawls out onto the landing, he tries to pull himself up on the banister but under his weight, the banister breaks and he goes falling down on to the first floor. In mid-air, all the broken banister poles spin and fall on him, pinning him to the floor, sticking right through him".
"Now that is the most unfortunate way to go!"
"No no, that didn't kill him, he even survived that. So he's on the downstairs landing, just beside the kitchen. He crawls in to the kitchen, tries to pull himself up on the cooker, but reached for a big pot of boiling hot water, whoosh, the whole thing came down on him and burned most of his skin off him".
"Man, what a way to go!"
"No no, he survived that, he survived that! He's lying on the ground, covered in boiling water and he spots the phone and tries to pull himself up, to call for help, but instead he grabs the light switch and pulls the whole thing off the wall and the water and electricity didn't mix and so he got electrocuted. 10,000 volts shot through him".
"Now that is one awful way to go!"
"No no, he survived that, he..." "Hold on now, just how the hell did he die?" "I shot him!" "You shot him? What the hell did you shoot him for?" "He was wrecking my fucking house!!"
SICK JOKE WARNING
A man walks into the office of a talent agent, he walks up to the agent and says "I've got an act for you. It's me and my family and I'd like you to represent us".  The agent says "Sorry, I don't represent family acts. They're a little too cute". The man says "But, this is really something special, not your normal family act".  The agent says "Okay, describe it to me in 5 minutes".
So the man begins "Well, my wife and I run out on stage in clown make up and she begins to juggle 4 live kittens. Of course my wife isn't a very good juggler so she drops 3 of them and then eats the 4th. Whole. She's got an amazing set of jaws on her. As she's doing this I've stripped down to my birthday suit and I'm erect because seeing kittens being killed and eaten whole always turns me on. So I go behind me wife and begin to do her from behind. Well, she gets the kitten stuck in her throat and so I have to do it harder to make it come out. It does and it goes flying, normally clears the first few rows and lands on the lap of an audience member. 9 times out of 10 it's still alive.
As soon as the cats gone flying my 12 year old son and 9 year old daughter run across the stage. My daughter of course being on fire. So myself and my son piss on her to put there fire out, we have to drink a lot of fluids before the show and the timing is crucial here - so far though no mess ups. So my daughter is no longer on fire and covered in piss. Of course I love seeing 9 year old girls covered in urine after being on fire so I'm still erect. However I let my son have his way with his sister first. He's young so he busts a nut pretty quick, all over the family dog that has jumped from the ceiling dressed in a Nazi uniform.
It's about this time, as I'm nailing my wife from behind that I need a shit because of the laxative I take beforehand. So I shit into a couple of those things you put pies in, still doing my wife. I'm very multi-talented. So I get these 4 shit pies lined up, normally a fairly good consistency. Not too runny, I make sure I eat enough solids for it not to be too runny.
I then pull out of my wife and spray my load all over her back before picking up a pie and smashing it into her face. My son grabs one and pretends to throw it at his mother but throws it at his sister who does a triple front flip landing face first into another pie. Then I get the last pay and launch it into the crowd as far as I can as our dog does the goose step across the stage.
So we stand there, covered in shit, clown makeup running a bit and there's normally some blood and of course cum. So we stand there naked and then deliver a barbershop version of 'Baby Got Back' before the lights go down.
The man looks at the agent and says "Well, that's the act. Do you like it?"
The agent just sits in silence. You could cut it with a knife. Finally, he replies "That's a hell of an act. What do you call it?"  To which the man replies, with an eager grin "The Sophisticates".
WOMAN - GET BACK IN THE KITCHEN!!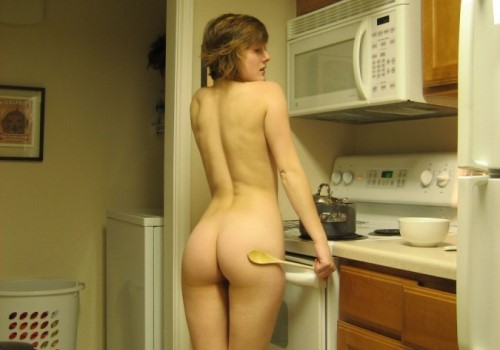 Once upon a time there lived a king. The king had a beautiful daughter, the PRINCESS. But there was a problem. Everything the princess touched would melt. No matter what - metal, wood, stone, anything she touched would melt. Because of this, men were afraid of her. Nobody would dare marry her.
The king despaired. What could he do to help his daughter?
He consulted his wizards and magicians. One wizard told the king "If your daughter touches one thing that does not melt in her hands, she will be cured".
The king was overjoyed and came up with a plan.
The next day, he held a competition. Any man that could bring his daughter an object that would not melt would marry her and inherit the king's wealth...
Three young princes took up the challenge.
The first brought a sword of the finest steel. But alas, when the princess touched it, it melted. The prince went away sadly.
The second prince brought diamonds. He thought diamonds are the hardest substance in the world and would not melt. But alas, once the princess touched them, they melted. He too was sent away disappointed.
The third prince approached. He told the princess "Put your hand in my pocket and feel what is in there". The princess did as she was told, though she turned red. She felt something hard. She held it in her hand. And it did not melt!!
The king was overjoyed. Everybody in the kingdom was overjoyed. And the third prince married the princess and they both lived happily ever after.
What was in the prince's pants? M&M's of course. They melt in your mouth, not in your hand.
MONIKA SWEETHEART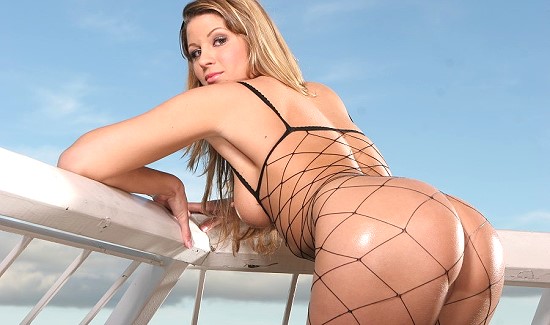 Why is MyFreeCams.com one of the most awesome websites in the history of forever? Firstly, there are hundreds of hot models online at any given time AND you can watch their live webcam feed in HQ with sound AND chat. Secondly, you don't need a credit card or have to install any dodgy software - it's all absolutely free! And finally, why do I sound so fucking excited? Because MyFreeCams really is that brilliant. Click here to check it out now!
READER MAIL
Got something Orsm-worthy? Submit it! If your shit is good enough it'll be featured on the main page and then archived for all eternity or at least until I have had enough of this whole internet/website caper. On the 'send to me now or suffer the consequences' list are pics of your terrible ex-girlfriend, pics of your tasty current girlfriend, jokes, funny jokes, funny ha-ha jokes, disturbing video clips, pictures of jokes and video clips and pretty much anything else you can attach to an email and send hurtling down all seven layers of the OSI. To make it happen all you must do is click here.
<with held> wrote:
Subject: Bomber #1 Photo
Your response to the submitter's photo seemed to be questioning the injuries sustained by the bomber. As a Paramedic here in the US, I can explain the major trauma you see:
1 - The dark red going down the face and right side of chest/shoulder is from being run over by the car. The high speed chase causes the tire rubber to super heat, which created the burn on his body.
2 - You will notice two white lines with orange tips on each side of the upper chest. These are 14ga IV needle catheters that were used in attempt to decompress any air from the pleural cavity.
3 - The large gaping wound on the left chest is from the trauma surgeon in the ER. I have seen this twice before. With the major thorasic injury and multiple gunshot wounds, the only chance of survival was for the trauma surgeon to make a large incision, spread the rib cage (essentially breaking them) and perform a cardiac massage with his/her hands. Every time I've seen this, it was still not survivable.
Hope this clears up some of the injuries. Love the site! (No identity details please)
Killer email! But I always come back to the Princess Diana crash pic. Real or not? Either way I just hope the fucker suffered. -Orsm
Anthony wrote:
Subject: Am I missing something?
When a soldier is killed in the line of duty, his family eventually gets a flag and a note conveying sympathy and respect and from the United States Government. When a Black pro basketball player announces he is a cocksucker, he immediately gets a personal phone call from the President congratulating him for his courage. Am I missing something?
joe wrote:
Subject: dinosaur exam
That is the kind of tests and answers you get when the libtards are in charge of the education system. I will bet that the aussie education system has things like this to make sure the aboos graduate.
Not true. Aboriginals don't go to school. -Orsm
Shaun

wrote:
Subject: Important notice from SAPS
Hey Orsm, Just thought I'd let you know that crying child with the address on the paper is a crock-of-shit hoax that's been going around for about eight years. Google it, it's never happened. Plus, the same bullshit story is suppose to have taken place in South Africa, the US, Australia etc.etc. All just nonsense. Keep up the good work.
One wrote:
Subject: Power generator powered exclusively by gravity
Hey Awesum, check this shit out fella... If this is not BS, then it's one hell of a concept.
Gravty powered generator. Amazing if it actually works. -Orsm
Pat wrote:
Subject: A subtle hint?
Hey man, My brother has been bothered by this crazy lady for years - no matter what he says she doesn't seem to get it. Anyway this pic is one of his latest attempts. Enjoy.

Funny because it is totally fucking true. -Orsm
Jezza wrote:
Subject: Vitamin D
Hi, great site man. Seeing your "GOTTA GET YOUR VITAMIN D" photos today has reminded of the pic I took in Cuba last month, I think it's awesome. Feel free to crop it to take the ugly chic out and share it... cheers

These kind of submissions are always welcome. What you waiting for fuckers? Email me! -Orsm
Brian wrote:
Subject: Emailing
And you thought your day was going poorly...

Picture reminds me of my life at the moment. -Orsm
pns2sw

wrote:
Subject: Google street view


Saw this on Google earth, it on Av. Bernardo Veira de Melo near Rua Argentina Castelo Branco in Recife in Brazil. I hate to think what they do to your car there.
Neil wrote:
Subject: More errors
The news item shown last week had an error highlighted but there is another one.... "Police said a white swan taxis "maxi taxi" was between driven on Mandurah Road between 10am and 10.30am" etc etc. Methinks the news site needs a new proofreader.

I completely missed that. Story must have been one of those brain testing ones that proves we can still make sense from things that don't. -Orsm
Potx

wrote:
Subject: RS


I am beginning to wonder about my fellow citizens intelligence levels. thanks
Jd

wrote:
Subject: Awesome Friends...


Look for the cat as it makes its way down from the roof to the dog... Then, check the explanation at the end. The story behind this picture is: Every day- at the same time- she waits for him... Sometimes the dog barks to call him. He comes... they rub and greet each other and they go for a walk. They have done this for 5 years and no, they don't belong to the same owners. The owners didn't know until neighbors seeing them together so frequently commented to the cat's owner, who then followed the dog home, which was a distance away- not in a house close or next door. How it started no one knows. Wouldn't it be great to have friends like this - always there... no words needed... they just intuitively recognize the value of each other in their lives and act accordingly...
Michael wrote:
Subject: Equal Courtesy
NO idea if there's ANY truth to this, but it nonetheless raises a valid point.

Makes it so much harder when both sides come up with good arguments. -Orsm
Justin

wrote:
Subject: Emailing


Saving his porn???
<

with held

> wrote:
Subject: Hellö


A friend of mine made this hoodie as a present for his 2yr-old niece. The parents (huge motörhead-fans) asked him to give her "something for a girl but not too girly". Please HIDE my details. Great site!
Ben wrote:
Subject: Emailing
Pic for Random Shite - No need for CGI. Cheers

Probably wouldnt have made the last few Spider-man films any worse. -Orsm
<

with held

> wrote:
Subject: Funny Photo


Please hide my info. Loved your site for YEARS, and I finally have something worth contributing. Saw this banner when I arrived at my local airport. I don't know why I never thought to say, "I'm a lubrication engineer," when picking up women at bars. I think every man believes he IS a lubrication engineer. So many jokes to be had. Thanks for making the internet more interesting for me over the years!
Kel

wrote:
Subject: Superannuation Imbalance! - WHAT A MOB OF HYPOCRITES!


See if I care if you don't vote for me!!! And courtesy of today's Australian – the location of wealth is not always measured in surveys. Surely now we Australians must understand why we are in so much debt. This is just the tip of the iceberg when you consider all past politicians who are enjoying retirement on a big fat pension.
Kel wrote:
Subject: Ouch
Kim Jung Un had NO military experience whatsoever before Daddy made him a four-star general. This snot-nosed twerp had never accomplished anything in his life that would even come close to military leadership. He hadn't even so much as led a Cub Scout troop, coached a sports team, or commanded a military platoon. So he is made the "Beloved Leader" Of North Korea. [continues]
Craig wrote:
Subject: Tool shed
I don't know where this takes place, but I think its Canada. Past on to me, and knew you would get a lot of valuable ideas from it. the story: I bring you this for your viewing pleasure. Do-it-your-selfers may get an extra special kick out of this one.
<

with held

> wrote:
Subject: photo


Hi, I've been lurking around your site for numerous years Thought you might like to see some photos of a ex a few years ago. please hide my deatails
Kel

wrote:
Subject: Strange Old Vehicles (some not seen before)


Someone reached way down into the archives to retrieve these pictures.
Brian wrote:
Subject: Gf
A few pics of my gf. She wants to know what people think. Maybe she'll be persuaded to send in more interesting pics if people want

Really is impossible to say for sure without seeing boob. -Orsm
Brian wrote:
Subject: REGGIE - A BLACK LAB
If you take the time to read this, be sure to read it through to the end including the final quote!!! A Really Great (and true) Story - Well Worth the Reading!
Jd

wrote:
Subject: SAPS The truth why crime is so high in South Africa


UPSIDE DOWN GOGGLES ? AND NO WHITE EX-COPS MAY BE ALLOWED BACK INTO THE SO CALLED "SERVICE " BECAUSE Whites JUST DON'T WANT TO LOSE THIS WONDERFULL CRIME FIGHTING - Sleeping LIFE.!!!!! 400KGS. HIGHLY TRAINED DRIVERS - FLYING SQUAD ON CALL - BUT IMMOBILE !
Tanya wrote:
Subject: Tanya Pics
Hey ORSM guys: Just dropping by for a flash for my ORSM homies. Some of you might recall I- as a shy and betrayed ex-g.f.- sent in some ass shots as a laught and a dig to my asshole ex who likes this site. With the amazing response and many requests from guys all over the place, I am now a full-pro nudie web chick, and it's thanks to you ORSM horndogs. Enjoy these recent pics (I'm 37!!!) and drop a line with comments of suggested poses (I'm out of ideas)...

Gotta love the nipples. Previous Tanya pics can be found here, here, here, here and here. -Orsm


<with held> wrote:
Subject: video....
Video of 2 rally dudes on the 2013 Rally of the Lakes, Killarney, Ireland who forgot that you also need a car....... Please hide details, Cheers
Want to contribute to Reader Mail? Just click here and do eeeet!!
A young man goes to buy the best car on the market, a brand new Ferrari GT. It is also the most expensive car in the world, and it costs him $500,000. He takes it out for a spin and stops at a red light. An old man on a moped, looking about 100 years old, pulls up next to him.
The old man looks over at the sleek, shiny car and asks "What kind of car ya' got there sonny?" The young man replies "A Ferrari GTO. It cost half a million dollars!" "That's a lot of money" says the old man. "Why does it cost so much?" "Because this car can do up to 320 kilometres an hour!" he states proudly. The old moped driver asks "Mind if I take a look inside?" "No problem" replies the owner.
So the old man pokes his head in the window and looks around. Then, sitting back on his moped, the old man says "That's a pretty nice car, all right... but I'll stick with my moped!"
Just then the light changes, and the young guy decides to show the old man what his car can do. He floors it and within seconds the speedometer reads 160kmh.
Suddenly, he notices a dot in his rear view mirror. It seems to be getting closer! He slows down to see what it could be and suddenly Whoosh! Something whips by him going much faster!
"What on earth could be going faster than my Ferrari?" the young man asks himself. He floors the accelerator and takes the Ferrari up to 250kmh. Then, up ahead of him, he sees that it's the old man on the moped!
Amazed that the moped could pass his Ferrari, he gives it more gas and passes the moped at 275kmh. WHOOOOOOOSHHHHH! He's feeling pretty good
Until he looks in his mirror and sees the old man gaining on him AGAIN! Astounded by the speed of this old guy, he floors the gas pedal and takes the Ferrari all the way up to 320 kmh. Not ten seconds later, he sees the moped bearing down on him again! The Ferrari is flat out, and there's nothing he can do!
Suddenly, the moped ploughs into the back of his Ferrari, demolishing the rear end. The young man stops and jumps out. Unbelievably the old man is still alive! He runs up to the mangled old man and says "Oh My God! Is there anything I can do for you?"
The old man whispers... "UNHOOK... MY... SUSPENDERS... FROM... YOUR... SIDE VIEW... MIRROR!"
OH YOU GOT INK? WHAT'S THEIR RETURN POLICY??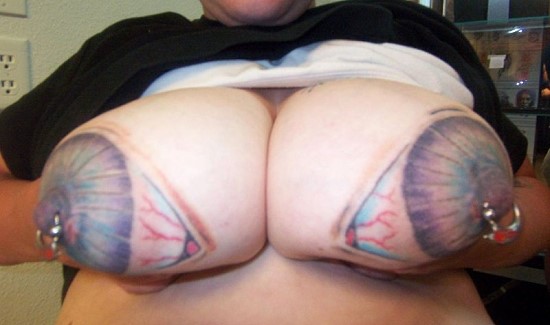 THINGS YOU DON'T WANT TO HEAR DURING SURGERY...
-What's this doing here?
-Okay, now take a picture from this angle. This is truly a freak of nature.
-I didn't hear anything in med school about small, hissing reptilian creatures crawling through the patient's stomach.
-Better save that. We'll need it for the autopsy.
-Wait a minute, if this is his spleen, then what's that?
-Hand me that... uh... that uh... thingie.
-Oh no! I just lost my Rolex.
-Oops! Hey, has anyone ever survived 500ml of this stuff before?
-Damn, there go the lights again...
-Ya know, there's big money in kidneys. Hell, the guy's got two of 'em.
-Could you stop that thing from beating? It's throwing my concentration off.
-The left vein's connected to the... right aorta... the left brain's connected to the... stomach bone...
-At least he doesn't have brain damage... wait... now he does
-Has anyone here used one of these before?
-Hey Beavis...heh heh...check it out...BOING OING OING!!!!
-I'm gonna need one of you guys to start whispering in her ear. Tell her to "Move away from the light".
-Look on the bright side, at least his wife won't have to worry about getting pregnant...
-This is the part where I always get stuck.
-Thank god for malpractice insurance!
-Someone call the janitor and tell him to bring a mop.
-Wait a minute. If this is his spleen, what's that?
-Stand back! I lost a contact.
-Could you stop that thing from beeping? It's throwing off my concentration!
-That's cool! Now can you make his leg twitch?!
-I should have brought my glasses.
-Well, folks, this will be an experiment for all of us.
-Sterile, shcmeril. The floor's pretty clean, right?
-Anyone see where I left that scalpel?
-Nurse, did this patient sign the organ donation card?
-Don't worry. I think it's sharp enough.
-She's gonna blow! Everyone take cover!
-Rats! Page 47 of the manual is missing!
-FIRE! FIRE! Everybody out!
-Max! MAX! Come back with that! Bad Dog!
-Oh, no! Anybody seen my Rolex?
-I hate it when there's stuff missing.
-What do you mean he wasn't in for a sex change?!
-And now, I'll remove the subject's brain and place it in the body of the ape.
-This patient has already had kids, right?
-What do you mean you want a divorce?!
-Accept this sacrifice, O Great Lord of Darkness!
-Oops.
-Let me ask your opinion, nurse...
-I thought we started with four clamps?
-Has anyone ever seen one of these?
-What do you mean, it's upside down?
-Oh, man! I think I'm gonna be sick.
-This is what happens when cousins marry.
-You think we can sew it back on?
-Put on Dr Kevorkian's new CD.
-Is that supposed to be yellow?
-I learned that when I studied to be a vet.
-Not bad for someone who failed med school huh?
-What does the AMA know? I still think I can do it.
-Whoa. Maybe I shouldn't have gotten so drunk last night.
-Does Tab A go into Slot C or Slot F?
-They never let us practice on real people in med school.
-That proves aliens have taken over our bodies.
-He looks like my ex-wife's attorney. The one who got her the house, the car, the money... he even got her!
-Don't worry, he'll never know. He's out!
-Okay, make a wish and pull.
-So that's what a girl looks like!
-Back in a minute. Gotta put more money in the meter.
-What he doesn't know won't hurt us.
-Uh, ya want fries with that?
-Who ordered the pepperoni?
-Tilt that TV this way. I can't see the game.
-The voices in my head keep telling me not to do this.
-I think my Alzheimer's is getting... uh...
-Oh, yeah? If you think you're so good, you do it!
-CLEAR!!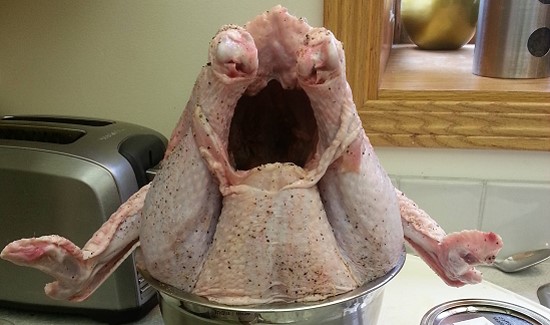 We've all heard the overused "#1 site for whatever" line but believe me when I say MyFreeCams.com is actually it! Hundreds of real girls getting nude in front of a webcam chatting, stripping and just about anything else you can convince them to do! You're able to watch unlimited live webcam shows with full audio and chat. Oh and did I mention it's absolutely totally 100% completely FREE!? Getting on is as easy as clicking here but be prepared to lose your day!
Dan was a single guy living at home with his father and working in the family business. When he found out he was going to inherit a fortune when his sickly father died, he decided he needed to find a wife with whom to share his fortune.
One evening, at an investment meeting, he spotted the most beautiful woman he had ever seen. Her natural beauty took his breath away
"I may look like just an ordinary guy" he said to her "but in just a few years, my father will die and I will inherit $200 million".
Impressed, the woman asked for his business card and three days later, she became his stepmother.
Women are so much better at financial planning than men.
NUDE PROTESTERS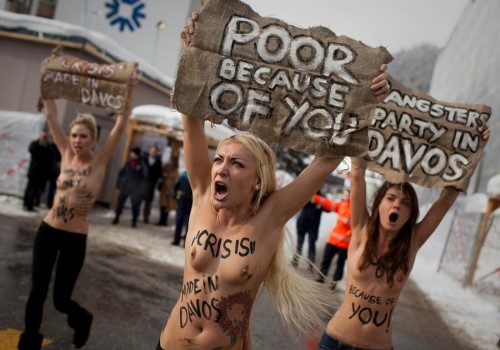 A couple was going out for the evening. They'd got ready, all dolled up, but just needed to put their Labrador bitch out when the taxi arrives.
However as the couple walked out of the house, the dog shoots back in the house.
They don't want the dog shut in the house, so the wife goes out to the taxi while the husband goes upstairs to chase the dog out.
The wife, not wanting it known that the house will be empty, explains to the taxi driver "He's just going upstairs to say good-night to my mother".
A few minutes later, the husband gets into the cab.
"Sorry I took so long" he says. "Stupid bitch was hiding under the bed and I had to poke her with a coat hanger to get her to come out! Then I had to wrap her in a blanket to keep her from scratching and biting me as I hauled her arse downstairs and tossed her in the back yard! She better not shit in the vegetable garden again!"
The silence in the cab was deafening.
Oh look at that. Update is FINISHED which means I am DONE.
-Check out the site archives. You know you want tooooo....
-Next update will be next Thursday... as long as the server move goes smoothly. If not then just be patient whilst DNS updates. I assure you I'm not gone.
-Tell your friends, family, colleagues, co-workers and neighbours to check out ORSM-DOT-NET otherwise my friend Ray will act totally nonchalant no matter what you tell him.
-Need to clear your conscience? Judge me? Want to fight me? Threaten me? Sit on my lap and talk about the first thing that pops up? Show me the twins? Then go for it! Just make sure you email me here!
Until next time be good, stay off the chems and please don't take anything I've said here seriously. Or do. I don't give a FUCK. Enjoy. Mr. Orsm.