Welcome to How To Pick Up Chicks Blog by Harvey Weinstein.
Nice to have a bit of action around here. Was out in the backyard earlier admiring the bloody perfect day when all of a sudden I hear glass smash and a door get kicked in followed by a bunch of guys screaming "POLICE DON'T MOVE! POLICE DON'T MOVE!" Very unusual for this area.
Obviously the first thing I do is get my head down. The second was to get upstairs as quickly as possible to look over into the neighbour's yard. Open the window and see two cops sweeping the garden with guns drawn. A few seconds later, another shout from inside the house: "PUT THE GUN DOWN! PUT THE GUN DOWN!" then a couple of shots. Awesome.
Continue to watch and notice that the cops clearing the backyard were carrying blue-coloured guns. Training guns, not the real thing. The house is old state housing and been vacant for about a year. Its overgrown and falling apart. Pretty clearly about to be demolished and rebuilt into units or some such. Cops must use them because it doesn't matter if stuff gets trashed during the exercise.
Moving on. Not a hell of a lot else happening. I've been doing battle with my bank over some paperwork for about 6 weeks. Going to use non-specific language here because really have no idea WTF I'm doing but basically its just rejigging some legal stuff. So... did a huge amount of fucking around to prepare a whole bunch of docs which were to be approved and returned to me. Took to a branch who sent them off to the head office. And somewhere in there they lost one of them. All came back to me except ONE document.

Have called them so many times, sat forever on hold, spoken to so many people, promises [read: lies] to call me back which just never came, to track it down because, you know, it's a fucking legal document. Ended up having to redo the whole thing, get it signed, witnessed, verified, notarised, certified, blessed and sent it registered post to the head office myself.
Finally it came back to me so hurriedly returned to the relevant government department with everything in hand only to be told *they* had the document all along. Not entirely sure who is responsible here, maybe me, PROBABLY me, but can safely say the bank wankers do not have any sort of apology coming their way because useless cunts. Remember when you were a kid and oldies would say "don't be in such a hurry to grow up"? This is why. Rather, BANKS are why.
Alright let's get the update going. I think you dudes are going to enjoy what's below - nothing but the finest, most exquisite, most superlative content you can possibly imagine... or your money back. check it...

LOL No Fucks!! - Anal VirginNot Since The Release Of The Human Centipede Have I Seen A Person's Genitals Put In Such A 1-Sided Battle. She Fucks The Predator Of Ass Rippage, Cries Legit Tears & Has A Rage Quit That Would Make Kanye West Jealous. - Awkward PornAwkward Moments In Pornograph - ThundercuntThe Thunder From Down Under - So SeeThru!Alina Baikova Is Some Ukrainian Model Who I Am Sure Lives In New York Because They Like Fucking Hot, Immigrant Pussy... - Noooooo :-(Driver Tries To Catch His Truck, But Gets Killed By It - Sofia ExposedSofia Coppola No Brain See Through Gown - Sex Doll ;-)Kylie Page Is Your VR Fuck Doll For The Evening!! She Has Large Breasts, Blonde Hair And Smoking Hot Body That Looks Great In Lingerie! Enjoy Your Time With Her! - Slutty GFShe's Not Even Of Legal Age To Drink And Already Sucking Cock In The Liquor Store!


*shtanky*Why Your Husband Smells Like Pussy And Syphilis After A Stag Party! - Holy FuckingWho Says Nuns Have No Fun? Looks Like They Get Up To All Sorts Of Shenanigans In The Convent! - And BOOM!Workplace Accident Machine Explosion Kills Workers - Loose BitchI Hear This Makes Your Hands Really Soft - Love ButtsPhun's Bonus Butts #108 - Hit That! LOLBest Way To Inhale Second Hand Smoke? Through Your Girl's Pussy Of Course - SmassshedThis Is Why You Don't Get Drunk Before A Porn Shoot - Azealia NekkidAzealia Banks Is Promoting Her New Album Naked, As She Should, The Way It's Done. - Naive TeenNaive Little Slut Had No Idea What Was Coming... PAINAL!


Phunny ShitFunny Pictures DCLXXXI - ImpressiveInhumanity - come for the tits, stay for the train wreck! - I'm Cumminggg!Orgasms Or Aneurysms? - Loose BoxThere's Enough Room In There For My Penis, Your Penis And 3 Black Men's Penises. Definitely Not [eFukt Classic] My Favourite Combination But Hey, It Fits. - Hacked LOLDoes This Mean They're Parked In The "D" Section? - RevealingMarnie Simpson Braless In See Through Black Dress - Clockwork TitsBritney Amber Dressed Up As A Porno Droog From A Clockwork Orange! Been A While Since I've Seen That Movie But Britney Looks Good Though! - Big "Cock"You Said Your Cock Was BIG... But WTF Is That? - Savage!5 Savage Reasons You Should Never Fuck A Married Man


A guy walks into a bar, sits down and orders a drink. The bartender looks at him and says" See that woman over there, she will give you a blow job and sing the National Anthem at the same time". "No way" the guy say's. "Oh yeah, and she only charges $20". So he walks over and hands her a 20. She takes him into a back room and shuts off the light. As she starts to give him head, she also starts to sing. He couldn't believe it, the words came out so clear that it was impossible. When she finished, he quickly flicked on the light and saw her popping in her glass eye.
--
I was in bed with a woman and she said "I want tonight to be magical". And it was. After we had sex, I disappeared.
--
A salesman was testifying in his divorce trial against his wife. "Please describe" said his attorney "the incident that first caused you to entertain suspicions as to your wife's fidelity". "Well, I'm pretty much on the road all week" the man testified. "So naturally when I am home, I'm attentive to the wife". "One Sunday morning" he continued "we were in the midst of heavy love-making when the old lady in the apartment next door pounded on the wall and yelled, 'Can't you at least stop all that racket on the weekends?'
--
The graduate with a science degree asks "Why does it work?" The graduate with an engineering degree asks "How does it work?" The graduate with an accounting degree asks "How much will it cost?" The graduate with a liberal arts degree asks "Do you want fries with that?"
ORSM VIDEO
IT'S PROBABLY THE BEST THING TO EVER HAPPEN TO ONLINE PORN. SERIOUSLY. EVER. HERE'S WHY YOU'LL CARE
A young boy approaches his old pa, who is sitting in the armchair, smoking his kippers and eating his pipe.
"Dad?" "Yes my boy?" "There's this girl at Nursery..." "Oh?" "And she lets me use her felt tips..."
"Go on" says the Dad, trying not to get an erection from this.
"How do you make a girl love you, dad?" "Oh son! Son, son, son!" Dad chuckles "When you get to be my age you'll know better, but you can't really make a girl love you!"
Pause.
"I meant physically". "Oh, then... Rohypnol". "Does that work?" "You wouldn't be here if it didn't".
"Cheers Dad". "Any time son".
CAN'T BEAT A MUFFY DAY AT THE BEACH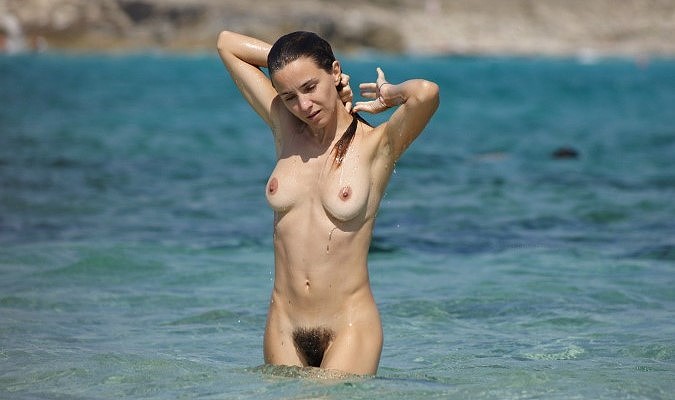 A nice middle class couple decide to take their young daughter to the zoo. They laugh at the penguins, feed the elephants and when they get to the monkey house, there are two monkeys fervently shagging.
"What are those monkeys doing mummy?" asks the little girl. "They are making cakes" replies the mother somewhat embarrassed but smugly pleased with her quick thinking.
A couple of weeks later, there is a terrible thunder storm and the little girl gets scared and decides to find her daddy. And downstairs there her daddy is laid on the couch watching hard-core pornog. He sees her at the last minute and turns it off quickly... but not quickly enough.
"What was that man and lady doing on the TV daddy?" she asks. "They were making cakes..." replies her daddy.
Another couple of weeks later the little girl approaches her mother in the kitchen.
"You and Daddy were making cakes on the sofa last night" she states. "How do you know that?" asks her mother, shocked. "Because I just licked the icing off the seat!"
ORSM VIDEO
Three Englishmen were in a bar and spotted an Irish man. One guy said he was going to piss him off. He walked over to the Irish man and tapped him on the shoulder. "Hey, I hear your St. Patrick was a sissy". "Oh really, hmm, didn't know that". Puzzled, the Englishmen walked back to his buddies. "I told him St. Patrick was a sissy and he didn't care!" "You just don't know how to set him off, watch and learn".
The second Englishmen walked over and tapped the Irish man on the shoulder. "I hear your St. Patrick was a transvestite!" "Oh, wow, I didn't know that, thank you". Shocked beyond belief, the English man went back to his buddies. "You're right, he is unshakable!"
The third Englishmen said: "No, no, no, I will really piss him off, you just watch". The English man walked over to the Irish man, tapped him on the shoulder and said "I hear your St. Patrick was an English man!" "Yeah, that's what your buddies were trying to tell me!"
THIS IS MY KIND OF RETAIL THERAPY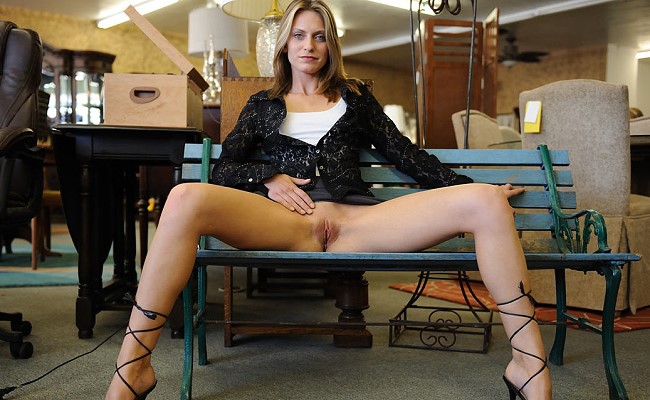 Previously on Orsm: SHOPPERS #6 - SHOPPERS #5 - SHOPPERS #4 - SH OPPERS #3 - SHOPPERS #2 - SHOPPERS #1
Why is MyFreeCams.com one of the most awesome websites in the history of forever? Firstly, there are hundreds of hot models online at any given time AND you can watch their live webcam feed in HQ with sound AND chat. Secondly, you don't need a credit card or have to install any dodgy software - it's all absolutely free! And finally, why do I sound so fucking excited? Because MyFreeCams really is that brilliant. Click here to check it out now!
ORSM VIDEO
TEACHERS GRIPES
-I caught little "Johnny" with a cheat sheet during a practice spelling test. We have a practice test on Thursdays. If they score 100% on Thurs, then they don't have to take the test on Friday. I talked to the boy about doing his best without looking at the paper he brought from home and then I told him that he would have another chance the next day on the "real" test. I sent mum a note telling her the same thing. Mum sent a typewritten letter the next day saying that it was all her fault because she had praised him too much the week before when he got 100% on the spelling test. She said that she had given him the test at home and he got 100%, so could I just give him that grade this week? Oh, boy!!
-This did not happen to me but I heard about it from the teacher it happened to several years ago: A parent sent a box of cake mix and a can of frosting with a note to the teacher saying that it was for her daughter's birthday later that week and would she please make it?
-A child who misses school often was out one day, but this time upon returning to school, had a doctor's note. Sounded official to me. The attendance clerk called me in for a laugh. In my rush to get all notes in the attendance folder, I didn't notice that my little 6-year-old boy had been to the OBGYN for a visit, according to the note.
-A parent asked me one year if I could watch her kid after school because she couldn't get to school in time to pick him up and what did I do after all the kids were gone anyway?
-After an hour long conference with a parent discussing in detail the child's severe behaviour issues, failing grades in every subject, and total disrespect for all other children and adults, the parent turns to me and says "But other than that, he's doing okay, right?"
-During a conference with a mum whose 3rd grade son was doing nothing but flirting with a girl, she said "Well, I got no worries, coz he's a pretty boy. He knows the girls will do all the work for him. I tell him every day, he's a pretty boy.  He got no worries, I got no worries". (He's not a pretty boy, and I've got lots of worries).
-Each Tuesday, test folders go home for parents to look over, sign, and return on Wednesday. One parent sent it to me on Friday with a note that she was unable to sign it because she couldn't find a pencil.
-A parent thought her daughter shouldn't have the spelling words lick and like marked incorrect since they were spelled correctly except she wrote lick for like and like for lick.
-I teach at a Christian school and during Halloween, we choose to celebrate harvest and stay away from Jack-O-Lanterns, etc. We do however colour harvest pictures with pumpkins (no faces) and use these as an object lesson about God's creation. One parent was so upset that we even allowed pumpkins that she pulled her son out of our school and put him in public school. Hmmm, wonder what they do on Halloween...?
-A few years ago a mother called me to tell me that her child had strep throat and the doctor said she had to be out of school until she had taken the antibiotic and was fever free for at least 24 hours. So I thanked her for letting me know. Then she said "She'll still get her perfect attendance award at the end of the year, won't she?" I said "Well, no, not if she has to be absent". The mother got all huffy and said "I can't believe you all count kids absent when they're sick!" then she hung up on me.
-Recently I got this note from a mother of a child in my class. It sounds like a missing persons report, or perhaps a description of someone who has just robbed a bank. "Jenny's grandmother will be picking her up today. Her name is Mary. She drives a blue '95 Buick and is wearing a purple jacket, red shirt, and blue jeans". I wondered what I should do if Grandma happened to change clothes during the day.
-When I was on hall duty and I sent a child back to walk after he was running and crashed into three kids. The mother was nearby and said "You don't have to go back and walk. We'll practice walking tomorrow". I said "No, he has to go back and walk right now, so he gets the immediate message". She said "But we're already late". I replied "Well if he hadn't been running at lightning speed through the hallway, he wouldn't be going back to walk. It will only take him a few seconds each way". She replied "What is your name so I can report you to the principal?" I told her my name and said she was free to go tell the principal that her son was running through the hallways and that I made him go back and walk. She turned to her kid and said "I guess you better go back and walk. I guess you have to listen to all of the teachers around here, not just your own". Is it any surprise that the kids backtalk us the way that they do?
-I had a parent tell me at conferences that 1st grade should be all about reading and that the kids shouldn't even have math! On "Susie's" birthday I met her and mum at my door early in the morning. I said "Happy Birthday Susie!" Her mum looked at me funny, looked at Susie, and then looked very embarrassed while she said "Oh! Happy Birthday!" She had completely forgotten. Poor girl.
-Excuse note: "Susie will be checked out early today. We are getting her hair and nails done".
-Excuse note:  "Johnny's homework is done, it's just at home, so you can give him credit". Uh, NO.
-Excuse note from a parent to explain a tardy child on a very cold winter day (neatly written in purple ink): "Please excuse Jenny for being late today. The car done froze up and would not crank".
-Several years ago a parent wrote me a note (both parents are doctors by the way) that said "Jenny is feeling a little tired this morning. Could she please go to the clinic to take a nap sometime today?"
-A parent said to me "You only grade the papers that Freddy doesn't do well on and you DON'T take a grade on the things he does a good job on!"
-Our school policy is to put book covers on all hardback books. At the beginning of a school year I sent home a Social Studies book with a note that said "please cover this book and return it tomorrow". The next morning one mum brought her son in. She handed the book to me and said "I'm sorry, we were so busy last night, there is no way we could read this whole book".
-One year we sent parent notes asking for help with supplies for a Johnny Appleseed celebration. (This was on a Wednesday. We needed them the following Tuesday.) A parent responded that she couldn't send any apple juice, because WEDNESDAY was her grocery day.
-I have a student with quite a behaviour problem. I tell the parent he stole something. Her reply "Oh, he's not allowed to steal". I tell the parent he brought a toy to school "Oh, he's not allowed to bring it to school". I told the parent that he made fun of a developmentally delayed student. Her reply: "Oh, he's not allowed to do that". You get the picture.
-A student in my class punched another student in the face and was suspended for 3 days. When he returned to school, his mother met with myself and the principal and stated that instead of the suspension plan, she wanted her son to be on the paddling plan where he is paddled when he does something wrong instead of being suspended. When our principal explained that our district had no corporal punishment policy, she said that she would sign a paper and have it notarised so we could do it.  I guess those 3 days at home were hell for her...
-My teammate had a great conference. The mum was questioning everything on the report card. Our kindergarten grades are N-not yet apparent, W- with assistance and I- Independently. Her child had gotten a W in writing. The mum said if the teacher would only give him more help with his writing, he could be independent. Got to love it!
-This line is just too funny to resist. I had a mother accuse me of being responsible for her daughter's loss of virginity. (BTW, I am female and teaching 2nd grade at the time). To say I was speechless would be an understatement. I had warned this little girl repeatedly to sit down properly in her seat. But she insisted on sitting on the chair as if she were getting on a horse, swinging her leg over the back of the chair and then sitting. Yep, it happened. As she was swinging the leg, she lost her balance and ended up straddling the back of the chair rather hard. I immediately sent her to the nurse because she was in a lot of pain. I got a letter the next day saying I was responsible for the little girl losing her virginity (there was some bleeding) and how were they going to explain it to her future husband...
-When I taught kindergarten I had a mum call me at my home before school had started and asked me where she should buy her son a glue stick.
-Last year I had a student who was a behaviourally challenged. The parents were supportive, though they really didn't see why any of the things he did were inappropriate. He was improving and I had told the parents that. However on our behaviour grading scale he still had so many card changes that he got a U in classroom behaviour. Mum came in very upset. I'd told her he was doing better but he still got a U and she couldn't understand why. I explained the grading scale used by all the first grade teachers. Her comment was "Oh, you're grading him like all the other children?"
-I once called a parent in to pick up her daughter because she had head lice (I saw moving bugs). Mum came and got her alright. They went out to the parking lot then mum came back to let me know that those weren't lice they were something else!! Ewww!
-I got a note from a parent that said "I'd like to know why my son lost his recess yesterday so I can inform my lawyer".
-My first year of teaching was during the time when the movie "The Titanic" was still very popular. During journal time, I had a second-grade boy bring his journal to me to show me his artwork. "Look" he said "I'm Leonardo DiCaprio!" (instead of DaVinci, the artist).
-I have a child that is way below grade level. I wrote a note to mum asking her to come in so we could discuss strategies and testing.  Her reply back was to just go ahead and sign him up for the slow classes after all, her and his dad were in them when they were in school!
ORSM VIDEO
Want to contribute to Orsm? Just click here and do eeeet!!
One day two single friends, Derek and Chris, were clubbing and grabbing digits left and right. Chris ended up getting blasted, but insisted on drinking and driving and they flew over a curve and both of them died.
Derek went to heaven and Chris went to hell.
Well, Derek has seen all of heaven and wants to see his buddy Chris in hell. So Derek asks God if he can go to hell and check on his buddy Chris. God allows Derek to go down to hell and find Chris To his amazement Chris isn't being tortured but has a beautiful girl on his lap and a beer in his hand.
Derek, furious, doesn't even talk to his friend instead he heads straight to heaven and asks God "How come Chris has this beautiful woman and cold beer to drink and I haven't got any of that?" "Well" God says "The beer has got a hole in it and the woman doesn't!"
THE PALE APPEAL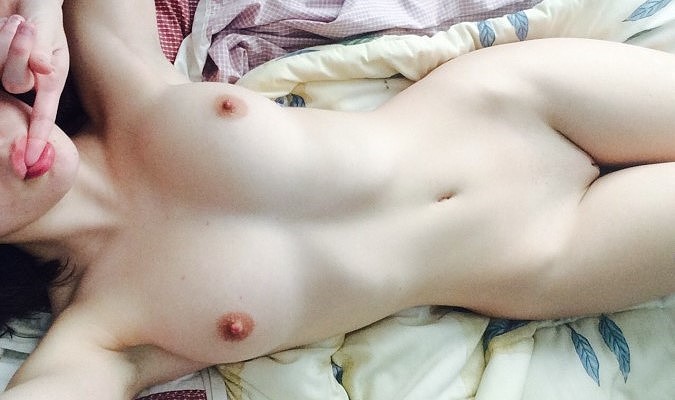 Previously on Orsm: PALE IS BEAUTIFUL #2 - PALE IS BEAUTIFUL #1
A mother took her daughter to the doctor and asked him to give her an examination to determine the cause of the daughter's swollen abdomen.
It only took the doctor about two seconds to say "Gimme a break, lady! Your daughter is pregnant!"
The mother turn red with fury, and she argued with the doctor that *her* daughter was a good girl, and would *never* compromise her reputation by having sex with a boy.
The doctor faced the window and silently watched the horizon.
The mother became enraged and screamed "Quit looking out the window! Aren't you paying attention to me?"
"Yes, of course I am paying attention, ma'am. It's just that the last time this happened, a star appeared in the east, and three wise men came.
I was hoping they'd show up again, and help me figure out who got your daughter pregnant!"
RANDOM SHITE
OLDER SHITE: 12th October - 5th October - 28th September - 21st September #2 & #1- 14th September - MORE >
PICTURE THIS: YOU GO TO A WEBSITE. HOOK UP WITH AN ACTUAL REAL GIRL. GET A BILL FOR $0. HERE'S HOW
After having their 11th child, an Alabama couple decided that was enough, as they could not afford a larger bed. So the husband went to his doctor/veterinarian and told him that he and his wife/cousin didn't want to have any more children.
The doctor told him that there was a procedure called a vasectomy that could fix the problem but that it was expensive. A less costly alternative, said the doctor, was to go home, get a cherry bomb, light it, put it in a beer can, then hold the can up to his ear and count to 10.
The Alabamian said to the doctor "I may not be the smartest man in the world, but I don't see how putting a cherry bomb in a beer can next to my ear is going to help me". "Trust me" said the doctor.
So the man went home, lit a cherry bomb and put it in a beer can. He held the can up to his ear and began to count: "1, 2, 3, 4, 5" at which point he paused, placed the beer can between his legs, and resumed counting on his other hand.
HAPPY GIRLS HAVE A LOT TO BE HAPPY ABOUT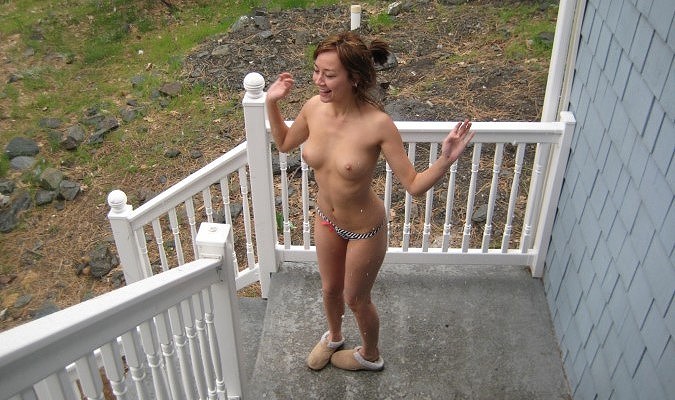 Previously on Orsm: HAPPY GIRLS #2 - HAPPY GIRLS #1
Sandy began a job as an elementary school counsellor and she was eager to help. One day during recess she noticed a girl standing by herself on one side of a playing field while the rest of the kids enjoyed a game of soccer at the other.
Sandy approached and asked if she was all right.
The girl said she was.
A little while later, however, Sandy noticed the girl was in the same spot, still by herself.
Approaching again, Sandy offered "Would you like me to be your friend?" The girl hesitated, then said "Okay..." looking at the woman suspiciously.
Feeling she was making progress, Sandy then asked "Why are you standing here all alone?" "Because" the little girl said with great exasperation "I'm the goalie!"
THIS IS WHAT A GIFT FROM GOD LOOKS LIKE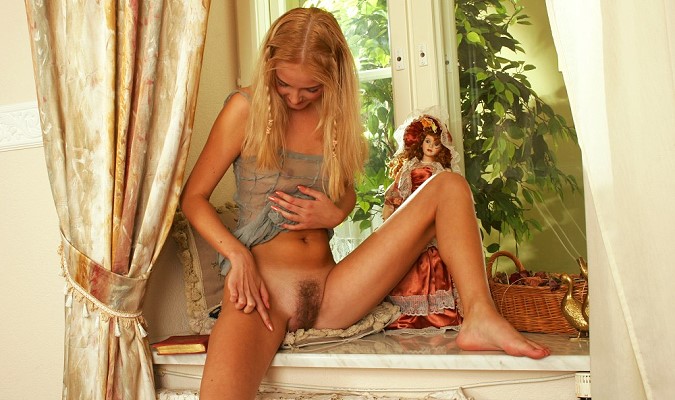 Previously on Orsm: ARIEL - JUNE - ERIKA - NICOLE - JOSIE - ISABEL - JOY - AURELIA - DULCIE - MORE >>
ORSM VIDEO
Well well well... wha'dwe 'ave 'ere?
-Follow me on Facebook and Twitter and Instagram. All the SFW stuff you see on Orsm now flows daily on to your favourite social network.
-Check out the archives. Because we both know you have nothing else you're supposed to be doing.
-Next update will be next Thursday. T_T don't cry - you'll last that long!
-Tell your friends, family, colleagues, co-workers and neighbours to check out ORSM-DOT-NET else my friend Ray will fuck you up. Wanna know how? With is size is how. Oh and how big is he? Put it this way - Ray is so fat that he goes on Tinder dates WITH restaurants.
-Need to clear your conscience? Judge me? Want to fight me? Threaten me? Sit on my lap and talk about the first thing that pops up? Show me the twins? Then go for it! Just make sure you email me here!
Until next time be good, stay off the chems and you are now thinking about my penis.......... aren't you? FAG! Enjoy. Mr. Orsm.