Welcome to Jingle Bells, Batman smells, Robin flew away. Wonder Woman lost her bosoms flying TAA. Hey!
Tiz the season... that people genuinely lose their minds. I've definitely been guilty of this over the years but have made an effort to (try to) change my ways. Traditionally once December hits I'd start to get riled up. Like a month long build up to disappointment on some level. To the point I realised I wasn't enjoying the festive season at all. Everything from the shopping to the social to the familial obligations weren't doing it for me. What I eventually realised was the best approach was to (try to) do things more on my own terms; avoid the shit that's shit. By no means perfected yet but for once I'm genuinely enjoying December and the build up to Christmas.
The Christmas spirit isn't alive and well for everyone however. People are, have and always will, be animals...
I was lined up at the registers to pay for my shit the other day. Spotted a woman with an armful of stuff collected around the store heading in my direction. Hundreds of dollars' worth. Could tell the moment I saw her this was going to be a thing and sure enough... she walked straight through the front doors, practically unchallenged by staff, and out to the carpark. She essentially told the guy who checks receipts to fuck off. I called out "SHE'S STEALING THAT STUFF, MATE!" His reply: "There's nothing we can do". Dozens of people watched it happen and were shocked. Recently there was a white guy doing the same thing with lawnmowers - walking right through the exit with them. It made national news, he was found and arrested. Didn't realise if you were Aboriginal it was allowed though.
Next. Was standing on the driveway when some shitcunt went past our house at lightspeed on his motorbike. Suburban street, not a major road. I put arm out in the air to gesture "WTF?" He sees this. Nails the brakes. Locks the rear, wobbles and almost falls off. LOL. Then starts giving double birds, waving his fist and trying to challenge me to a fight. LOL I'm holding a baby whilst this is happening.
Moving on. This update is very big, swallowed an insane amount of time and contains an even more insane amount of content. I had intended to a proper wrap up showcasing the most popular vids, galleries and Radom Shite's however it'd have meant a couple more hours late with the update and no one wants that. I'll compile it all and have it either first or second week back in the New Year.
THIS IS THE LAST UPDATE FOR THE YEAR - BACK ON 3RD JANUARY 2019!
Would like to thank everyone who supported Orsm this year and for all the other ones before it. I would find something else to do with my life if it weren't for you guys!

OH - there's a buttload of Christmas Easter Eggs stashed on this page. Definitely well worth clicking every damn link!! Basically anytime you see the word CHRISTMAS, click on it.
Alright strap yourselves in and let's do this. Check it...
The office Christmas party is nearly here, a time when my colleagues get pissed and have fun while I sit in the corner feeling lonely and desperate. Or Angela and Denise from Accounts, as they're usually known.
--
A guy bought his wife a beautiful diamond ring for Christmas. After hearing about this extravagant gift, a friend of his said "I thought she wanted one of those sporty four-wheel-drive vehicles". "She did" he replied. "But where the hell was I going to find a fake Jeep?"
--
Paddy says to Mick "Christmas is on a Friday this year".... Mick says "Let's hope it's not the 13th".
--
At dinner, a little boy was forced to lead the family into prayer. Little Boy "But I don't know how to pray". Dad says "Just pray for your family members, friends and neighbours, the poor, etc". Little Boy says "Dear Lord, thank you for our visitors and their children, who finished all my cookies and ice cream. Bless them so they won't come again. Forgive our neighbour's son, who removed my sister's clothes and wrestled with her on her bed. This coming Christmas, please send clothes to all those poor naked ladies on my daddy's iPhone, and provide shelter for the homeless men who use mum's room when daddy is at work. Amen".
--
THE FOUR STAGES OF LIFE: 1. You believe in Santa Claus. 2. You don't believe in Santa Claus. 3. You are Santa Claus. 4. You look like Santa Claus.
--
It's Christmas morning. Billy and Timmy wake up at the crack of dawn, run down the hall to drag their parents out of bed, and fly down the stairs to the pile of presents around the tree. When the dust settles, Billy has all these great presents: a video game system, a big-ass Nerf gun that shoots 8 different kinds of projectiles, one of those electric slot car tracks where the cars climb up the wall and go through loops. But then he notices that Timmy only got one present - a little Matchbox car, which he's pushing back and forth in the corner. "Gee, Timmy," Billy says "I guess I sure got more presents than you this year". Timmy says "Yeah, well at least I don't have cancer".
--
A Christmas word of advice... it's nearing the festive season again and so just a reminder that a doggy is not just for Christmas, it's a great position all year round.
--
Why does Santa have such big balls? Because he only cums once a year.
--
Arthur took his college roommate Samuel home for Christmas, and after dinner, spoke to his father "Dad, I need to tell you something. Samuel and I want to get married, and we'd like your blessing". Arthur's father practically exploded, his face turned red, and was literally speechless for ten minutes. When he finally regained his composure, he replied "Arthur, you CANNOT marry Samuel!! For Christ's sake, Arthur... he's... he's Jewish!"


Lesbians ;-)The Problem With Lesbianis - Sexy PuffyLily Rose Depp Hard Nipples And A Short Skirt - Butt DumpPhunny's Bonus Butts #164 - Do Not WantHer Claim To Fame Is Deplorable... But When The Clothes Come Off Her Barbarian Hips Look Like They Can Survive Giving Birth To Danny Devito And It's Fuckin' Beautiful. 5/5 Yelp Stars, Would Eat Again. - Cunt SmashersInhumanity - Come For The Tits, Stay For The Train Wreck! - Homemade Sex18-Year-Old Couple. He Cums In Her Sweet Pussy - Public ShagHorny Couple Fucks In A Public Park - RevealedRita Ora Braless In See Through Black Sequin Dress - BombshellBusty Blonde Rachael C Getting Naked For Scoreland! This One Is Another Winner And Her Boobs Are Amazing.


She's STUNNINGSurely One Of The Hottest Cam Session Ever?? - Anal LovingAnal Loving Amateur's Porn Debut - Porn CutiesUnexperienced Porn Cuties Get Used Like Cheap Whores - Cam WhoringDouble (Self) Penetration In The Ass Of A Not So Innocent Teen - What The F!?Bitch Gets Fucked By The Sperminator - She's NewCollege Girl Valerie White Pounded! - Ama BabesInhumanity - Come For The Tits, Stay For The Train Wreck! - Model TitsPauline Ivashevkaya. Bitch Face But Beautiful Nipples. - Cum BlastedGF Sucking At Night And Cum Blasted On Mouth


Work OutPersonal Trainer Angela White Is Helping Sexy Client Adriana Chechik And Her Boyfriend Get In Shape! Apparently Her Workout Program Includes A Lot Of Nudity And Sex. - Over ToeKimberley Garner Cameltoe In Pink Workout Gear - Broken Her"I Think I Broke My Girlfriend" - Born To SuckYoung Russian Teen Gets Face Fucked Like No Other - GloriousGirls Go Wild - CringeInhumanity - Come For The Tits, Stay For The Train Wreck! - Aint NormalThe Most Eccentric Man On Pornhub - OMG BoobsI'm Not Saying They're Good... I'm Saying They're Enormous. - First ButtsexShe May Have A Ruptured Spleen After That ANAL POUNDING! - Miley NudeShe Doesn't Give A Fuck What Others Think Of Her And That's Actually A Good Thing. Of Course If The Result Of This Attitude Are Weird Pictures Like These Ones!


Accidentally dropped my Viagra tablets this morning, right after I took one. I felt like a complete idiot crawling around on all fives looking for them.
--
A blonde redneck guy finds a lamp. He rubs it and a Genie emerges. The Genie tells him he will be granted three wishes. The Guy thinks for a moment and says "First, give me a bottomless mug of beer". A mug of beer appears in his hand. He sips it once, then again and the mug is magically refilled. The Guy is thrilled and continues to drink. The mug never empties. Then the Genie says "And what about your other two wishes?" The guy thinks for a moment and says "Give me two more just like this one!"
--
All this feminist bullshit about men having all the power... power comes from the socket, not the plug...!
--
An Aussie, a little man, was sitting at a bar in Sydney when this huge, burly American guy walks in. As he passes the Aussie, he hits him on the neck knocking him to the floor. The big, burly Yank says "That's a karate chop from Korea". Well, the Aussie gets back on his barstool and resumes drinking his beer. The burly Yank then gets up to go to the bathroom and, as he walks by the Aussie, he hits him on the other side of the neck and knocks him to the floor. "That's a judo chop from Japan" he says. The Aussie decides he's had enough and leaves. A half hour later he comes back and sees the burly Yank bastard sitting at the bar. He walks up behind him and smacks him on the head, knocking him out. The Aussie says to the bartender "When he wakes up mate, tell him that was a fuckin' crowbar from Bunnings".
ORSM VIDEO
WHAT RUNINED CHRISTMAS...
Most people have a story or seven about how a day that should be relaxing and fun was somehow tainted or completely ruined by a jerk. Ah people - what a bunch of bastards. Check it...
-When I was 9 years old, there was a present under the tree that made all kinds of noise when you picked it up. Every day after school, I'd pick it up, shake it, ask the parents, what's in it. No answer. Christmas break was torture. Finally, Christmas came and I went right after that present opened it. To my horror, it was filled with a bunch of worthless rusty nuts, bolts, washer, old spring, bent nails. I was fucking devastated. Why was it the worst you ask? I had been with my adopted family for only about 3 months, and it was the first Christmas where I had my very own present.
-The weekend before Christmas my sister was on the phone to my mother, when suddenly my mother says "OK honey, I have to go, I'm getting married today". MARRIED? And TO WHOM? That Christmas was incredibly awkward, since my mother married a man none of us had ever met or knew existed, just a few weeks after divorcing my dad who she'd been married to for 40 years. Like, what do you say? 'Merry Christmas, who the fuck are you?'"
-My family has a tradition of everyone opening one gift the night before. Usually my parents would pick which one, and it would usually be something small so that we'd save the big surprises for Christmas Day. One year when my brother was around 15, he was dead set on opening one specific present, and my mum gave in and let him choose that one as the one he got to open on Christmas Eve. He opened it, and it was a wooden box. He was so shocked that it was just a box, and he kept yelling "THAT'S IT? IT'S A BOX!?" over and over again. I don't know what he was expecting to be in there, or why he wanted that specific one so bad, but he was very disappointed.
-Last year we had just adopted our dog. He had a lot of destructive separation anxiety so we kept him in a crate when we left the house. One day, we left him for two hours and he managed to bounce his crate seven feet across the room to the tree, pull the bottom half of the tree in through the bars and ate all the ribbon, branches, lights, and ornaments. The entire tree was knocked over and sitting on top of the crate.
-A used cookbook, graciously given to me by the same people that gave my little sister a full snowboarding set, snowboard and all that other stuff you use when you snowboard. Yeah.
-We used to have 12 free-range chickens in our backyard, including one chicken, Bubbles, who was our favourite. One Christmas, my brothers and I were playing when we heard squawking in the backyard. We went to check on them, and found a hawk sitting in the backyard hunched over the decapitated body of Bubbles. My brothers cried and my dad had to go out and dispose of the body. He found the head on the other side of the yard. It was like watching Animal Planet in our backyard, but much sadder.
-A fairly distant relative once gave me three promotional (freebie) vouchers for a clothes shop I didn't really like. Each gave £5 off a purchase, per £50 spent. 15 year old me didn't have enough money to be spending £50 on clothes in one go, and the vouchers had actually expired on December the 23rd.
-My aunt got way too drunk, accused different family members of pooping in her shower, then eventually passed out and peed herself. Nobody even pooped in the shower.
-When I was 8 or 9, my aunt took the money she would normally use to buy presents for her nieces and nephews and donated it to Heifer International. The donation was equal to something like two goats, so we all got cards at the family Christmas party saying that she purchased 1/5th of a goat in our name. 8-year-old me was confused and wanted to meet and play with the goat. They explained the goat was given to another family that needed it. I was devastated.
-We had finished Christmas dinner and were trying to balance spoons on our noses. My grandad got up to take a photo, when suddenly I noticed a reflection of flames in the window behind him. He'd backed up towards the window where there were loads candles and his shirt had caught fire. I screamed, 'GRANDAD'S ON FIRE!' My grandma managed to put it out just in time, leaving a huge hole in the back of his shirt.
-The year the cat ran up the tree and couldn't get down. The dog thought it was play time and ran full speed across my living room and launched into the tree to play with the cat. I have an English Mastiff that weighs about 150 lbs right now. The tree stood no chance. Ornaments... everywhere. The cat bolted as soon as the tree hit the ground and the dog followed. There were crushed presents, shattered ornaments, and pine needles everywhere. That was the last year we had a real tree.
-Picture the scene: We had just sat down to Christmas dinner. The dining table was straining under the weight of food, mum's best china, and the family's crystal wine glasses. All of a sudden the candelabra that was hanging above the table falls from the ceiling, smashing the contents of the table to smithereens".
CHRISTMAS AMATEURS: PART 17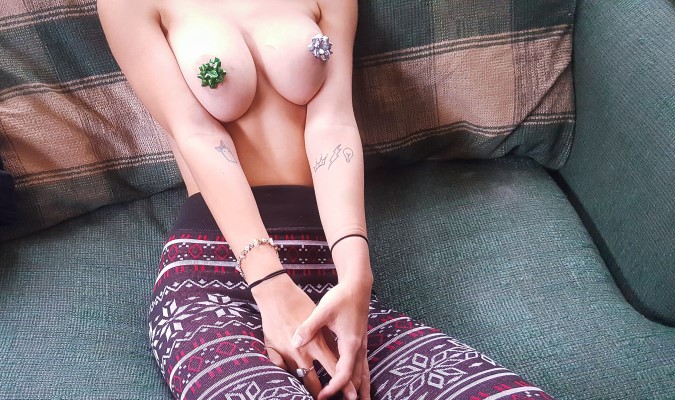 Previously on Orsm: XMAS AMATEURS #16 - XMAS AMATEURS #15 - XMAS AMATEURS #14 - XMAS AMATEURS #13
WHAT RUNINED CHRISTMAS [CONTINUED]
-Uncle had a bottle of water, sister took a drink of it - wasn't water. Vodka. Uncle then proceeded to patronize family in his drunken state and called my grandmother a nigger. Said uncle is no longer invited to Christmas dinner.
-9-year-old me ran into my mum and dad's room excited to open presents. Unfortunately as I was running in, I tripped over a rug and smashed my teeth against my parent's bed post. Blood was everywhere. I lost one tooth (luckily a baby tooth) and fractured my adult incisor. I had to wait 6 hours in hospital for a specialist to arrive. Didn't get to open any of my presents, and had to drink my Christmas dinner through a straw!
-For a white elephant party, I got a bag that was very heavy, and everyone was anxious about what was in it. I ended up picking it, and it was filled with maps, brochures, and fliers about different stores in the local shopping mall. This was the same party where people were getting Xboxes, money, iPads, (this was a charity thing where you had to donate money to get in, and they would match the total cost of all presents and donate to a local charity.) I had brought a used 4th gen iPod touch that a college student ended up getting. No one else would steal it, and we never found out who did it. I ended up chucking it in the recycle bin when the night was done.
-This year my little brother gave me a wallet. Not so bad, but it was obviously about 10 years old and really just a crappy wallet. He is 9 and I know he was trying hard so I thanked him and told him it was a great gift. Later that night be comes to me looking really troubled and confesses to me that he only gave me the wallet because he had been broke for a few months and hadn't used it. He also didn't expect to get money for Christmas, but he did, and now he was worried he was going to lose it if he didn't get a wallet. I gave him back the wallet.
-When I was 14 my single mum was struggling to afford to raise me and my sister. Being the good guy I asked my father if I could move out with him to give my mum a break for a while. Dad accepted and I moved. Fast forward to Christmas of '91, I'm 15 living with my dad and his wife and her 2 kids. We are going to fly to Texas just for the day to check out his new job. He was in construction for a national company so this was not abnormal. So we leave, I'm thinking great here's some me and dad time. Things haven't gone that great. I'm 15, used to pretty much taking care of myself, I've gotten in some trouble and of course my dad isn't accustomed to raising a teenager either. So, we've had our struggles. I'm thinking we'll do some talking, maybe think on how to live better with one another. We are picked up by 3 guys at the Dallas airport, transferred to an office location where dad and I are sat in an office with another gentleman. Said gentleman begins to explain that this is an inpatient rehabilitation centre for kids, that I'll be there a minimum of 6 months and that my dad will be leaving. Well needless to say I wasn't having it. As I lay on the floor, being held in a 4 point restraint, I watched my dad walk out the door without saying goodbye or answering my pleas asking why he was doing this to me. The place was hell. My dad left me there 3 days before Christmas. It took my mum 4 months to get out of him where I was and then to get my uncle to come there and get me out. In that time I had no contact with anyone I've ever known. I was abused, mentally and physically and pretty much gave up on trying to live. So there, merry Christmas to me.
-Two years ago my mum was caught cheating on my dad and wanted to keep it a secret for when her side of the family came down. Long story short, my dad and uncle got very drunk and caused a huge scene saying they were gonna go to the guys house and beat him up. He ended up calling the dude my mum had an affair with. The dude proceeded to call the cops for "domestic violence" issues when the extent of the fight was him yelling. My aunt uncle and cousins found out and said they were going home the next day (Christmas). They ended up staying but my aunt (her sister) told my mum she would never speak to her again if she continued her shit. Worst Christmas by far
-Mother-In-Law's boyfriend talking about trying to get her to have a 3-way with a black dude, and then talking about films you can see Doctor Who female characters nude in, all while stealing glances at my wife's chest. I hate that piece of shit.
-Mum was having her time of the month and suddenly decided she hated the tree. She grabbed it with glass ornaments and lights and dragged it out the front door and threw it in the front yard. Then she threatened us, seven kids, that if anyone even dared to move it that we would be out there with it. When Dad came home he just went to his recliner and acted like nothing was wrong. She threw pots and pans and screamed at him till midnight then everyone had to go to church. We came home about 2am and she made Dad go get the tree and then made us fix it back up. Christmas Day we had about forty relatives over and she acted like we were one big happy family. This was one of the nicer Christmases.
-As a child, all the kids in the neighbourhood would go out carolling and then go back to one of our homes for hot chocolate and cookies. One year we went by a house and a lady came out and screamed at us to go away and told us that the relatives coming to stay with them for Christmas were killed in a car accident.
Dipping sauces here, here and here.
ORSM VIDEO
IT'S PROBABLY THE BEST THING TO EVER HAPPEN TO ONLINE PORN. SERIOUSLY. EVER. HERE'S WHY YOU'LL CARE
Tom, Dick and Harry were in the pub, a week before Christmas, enjoying a few quiet drinks, when they decided to get in on the Xmas raffle. They bought five $1 tickets each, seeing it was for charity. The following week, when the raffle was drawn, they each won a prize.
Tom won the first prize - a whole year's supply of gourmet spaghetti sauce.
Dick was the winner of the second prize, six month's supply of extra-long gourmet spaghetti.
And Harry won the sixth prize - a toilet brush.
When they met in the pub a week later, Harry asked the others how they were enjoying their prizes.
"Great," said Tom. "I love spaghetti."
"So do I," said Dick. "And how's the toilet brush, Harry?"
"Not so good," Harry said, "I reckon I'll go back to paper..."
CHRISTMAS AMATEURS: PART 18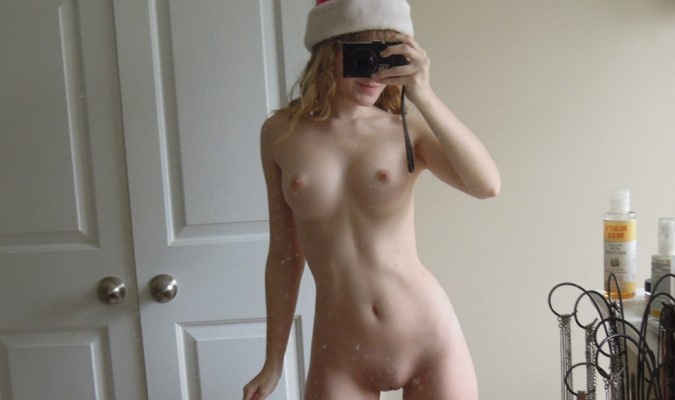 Previously on Orsm: XMAS AMATEURS #12 - XMAS AMATEURS #11 - XMAS AMATEURS #10 - XMAS AMATEURS #9
ACCORDING TO WIKIPEDIA: MyFreeCams.com is a website providing live webcam performances by models, typically featuring nudity and sexual activity often ranging from striptease and dirty talk to masturbation with sex toys.
Even Wiki knows how awesome MFC is... soooo WTF are you waiting for!? Click here!
ORSM VIDEO
As 2018 draws to a close, I want to thank you for your educational emails over the past year. I am totally screwed up now and have little chance of recovery.
I can no longer open a bathroom door without using a paper towel, nor let the waitress put lemon slices in my ice water without worrying about the bacteria on the lemon peel.
I can't sit down on a hotel bedspread because I can only imagine what has happened on it since it was last washed.
I have trouble shaking hands with someone who has been driving because the number one pastime while driving alone is picking one's nose.
Eating a little snack sends me on a guilt trip because I can only imagine how many gallons of trans fats I have consumed over the years.
I can't touch any woman's handbag for fear she has placed it on the floor of a public toilet.
I must send my special thanks for the email about rat poo in the glue on envelopes because I now have to use a wet sponge with every envelope that needs sealing.
ALSO, now I have to scrub the top of every can I open for the same reason.
I can't have a drink in a bar because I fear I'll wake up in a bathtub full of ice with my kidneys gone.
I can't eat at KFC because their chickens are actually horrible mutant freaks with no eyes, feet or feathers.
I can't use cancer-causing deodorants even though I smell like a water buffalo on a hot day.
Thanks to you I have learned that my prayers only get answered if I forward an email to seven of my friends and make a wish within five minutes.
Because of your concern, I no longer drink Coca Cola because it can remove toilet stains.
I no longer buy fuel without taking someone along to watch the car, so a serial killer doesn't crawl in my back seat when I'm filling up.
I no longer use Cling Wrap in the microwave because it causes seven different types of cancer.
And thanks for letting me know I can't boil a cup of water in the microwave anymore because it will blow up in my face, disfiguring me for life.
I no longer go to the cinema because I could be pricked with a needle infected with AIDS when I sit down.
I no longer go to shopping centres because someone will drug me with a perfume sample and rob me.
I no longer answer the phone because someone will ask me to dial a number for which I will get a huge phone bill with calls to Jamaica, Uganda , Singapore and Uzbekistan.
Thanks to you I can't use anyone's toilet but mine because a big black snake could be lurking under the seat and cause me instant death when it bites my butt.
And thanks to your great advice I can't ever pick up a coin dropped in the car park because it was probably placed there by a sex molester waiting to grab me as I bend over.
I can't do any gardening because I'm afraid I'll get bitten by the Violin Spider and my hand will fall off.
If you don't send this to at least 144,000 people in the next 70 minutes, a large dove with diarrhea will land on your head at 5pm tomorrow afternoon, and the fleas from 120 camels will infest your back, causing you to grow a hairy hump. I know this will occur because it actually happened to a friend of my nextdoor neighbour's ex mother-in-law's second husband's cousin's best friend's
beautician!
Oh, and by the way...
A German scientist from Argentina, after a lengthy study, has discovered that people with insufficient brain activity read their emails with their hand on the mouse.
Don't bother taking it off now, it's too late.
PS. I now keep my toothbrush in the living room, because I was told that water splashes over 6 ft. out of the toilet.
NOW YOU HAVE YOURSELF A VERY GOOD DAY
RANDOM SHITE: PART 1
A man walks into Victoria's Secret to purchase some see-through lingerie for his wife as a Christmas Present.
He is shown several possibilities that range from $50 to $150 in price, the more see-through, the higher the price.
He opts for the sheerest item, pays the $150 and takes the lingerie home.
He presents it to his wife and asks her to go upstairs, put it on and model it for him.
Upstairs the wife thinks "I have an idea. It's so see-through that it might as well be nothing. I won't put it on - I'll do the modelling naked, return it tomorrow, get a $150 refund and keep the money for myself".
So she appears naked at the top of the stairs and strikes a pose.
The husband says "Fuck me! It wasn't that creased in the shop".
ORSM VIDEO
Want to contribute to, contact, agitate, titillate, correct my speling? Just click here and do *IT*!!
A Russian couple was walking down the street in St. Petersburg the other night, when the man felt a drop hit his nose. "I think it's raining" he said to his wife.
"No, that felt more like snow to me," she replied. "No, I'm sure it was just rain, he said". Well, as these things go, they were about to have a major argument about whether it was raining or snowing.
Just then they saw a minor communist party official walking toward them. "Let's not fight about it," the man said, "let's ask Comrade Rudolph whether it's officially raining or snowing."
As the official approached, the man said, "Tell us, Comrade Rudolph, is it officially raining or snowing?"
"It's raining, of course" he answered and walked on. But the woman insisted "I know that felt like snow!" To which the man quietly replied "Rudolph the Red knows rain, dear!"
CHRISTMAS AMATEURS: PART 19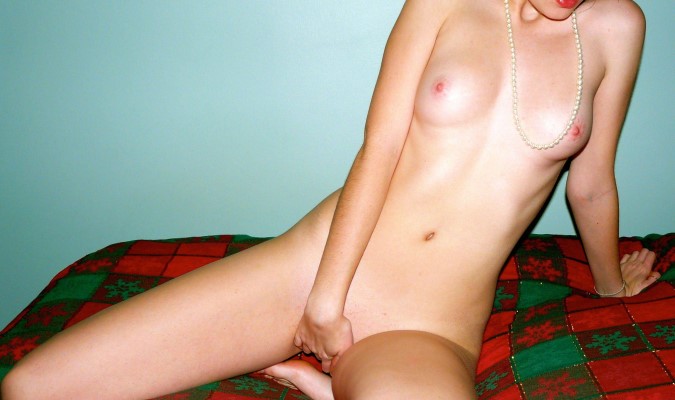 This is an article submitted to a 1999 Louisville Sentinel contest to find out who had the wildest Christmas dinners. It won first prize.
As a joke, my brother Jay used to hang a pair of panty hose over his fireplace before Christmas. He said all he wanted was for Santa to fill them. What they say about Santa checking the list twice must be true because every Christmas morning, although Jay's kids' stockings overflowed, his poor pantyhose hung sadly empty. One year I decided to make his dream come true. I put on sunglasses and went in search of an inflatable love doll. They don't sell those things at Wal-Mart. I had to go to an adult bookstore downtown.
If you've never been in an X-rated store, don't go, you'll only confuse yourself. I was there an hour saying things like, "What does this do?" "You're kidding me!" "Who would buy that?" Finally, I made it to the inflatable doll section.
I wanted to buy a standard, uncomplicated doll that could also substitute as a passenger in my truck so I could use the car pool lane during rush hour.
Finding what I wanted was difficult. 'Love Dolls' come in many different models. The top of the line, according to the side of the box, could do things I'd only seen in a book on animal husbandry. I settled for 'Lovable Thelma'. She was at the bottom of the price scale. To call Thelma a 'doll' took a huge leap of imagination.
On Christmas Eve and with the help of an old bicycle pump, Thelma came to life.
My sister-in-law was in on the plan and let me in during the wee morning hours. Long after Santa had come and gone, I filled the dangling pantyhose with Thelma's pliant legs and bottom. I also ate some cookies and drank what remained of a glass of milk on a nearby tray. I went home, and giggled for a couple of hours.
The next morning my brother called to say that Santa had been to his house and left a present that had made him VERY happy, but had left the dog confused. She would bark, start to walk away, then come back and bark some more.
We all agreed that Thelma should remain in her pantyhose so the rest of the family could admire her when they came over for the traditional Christmas dinner.
My grandmother noticed Thelma the moment she walked in the door. "What the hell is that?" she asked.
My brother quickly explained, "It's a doll." "Who would play with something like that?" Granny snapped.
I kept my mouth shut.
"Where are her clothes?" Granny continued. "Boy, that turkey sure smells nice, Gran," Jay said, to steer her into the dining room.
But Granny was relentless. "Why doesn't she have any teeth?" Again, I could have answered, but why would I? It was Christmas and no one wanted to ride in the back of the ambulance saying, "Hang on Granny, hang on!"
My grandfather, a delightful old man with poor eyesight, sidled up to me and said, "Hey, who's the naked gal by the fireplace?" I told him she was Jay's friend.
A few minutes later I noticed Grandpa by the mantel, talking to Thelma. Not just talking, but actually flirting. It was then that we realised this might be Grandpa's last Christmas at home.
The dinner went well. We made the usual small talk about who had died, who was dying, and who should be killed, when suddenly Thelma made a noise like my father in the bathroom in the morning. Then she lurched from the mantel, flew around the room twice, and fell in a heap in front of the sofa. The cat screeched. I passed cranberry sauce through my nose, and Grandpa ran across
the room, fell to his knees, and began administering mouth-to-mouth resuscitation.
My brother fell back over his chair and wet his pants.
Granny threw down her napkin, stomped out of the room, and sat in the car.
It was indeed a Christmas to treasure and remember. Later in my brother's garage, we conducted a thorough examination to decide the cause of Thelma's collapse. We discovered that Thelma had suffered from a hot ember to the back of her right thigh.
Fortunately, thanks to a wonder drug called duct tape, we restored her to perfect health.
I can't wait until next Christmas.
RANDOM SHITE: PART 2
OLDER SHITE: 13th December - 6th December - 29th November - 22nd November - 15th November - MORE >>
PICTURE THIS: YOU GO TO A WEBSITE. HOOK UP WITH AN ACTUAL REAL GIRL. GET A BILL FOR $0. HERE'S HOW
BOILED CHRISTMAS FRUITCAKE RECIPE
1 cup butter
1 teaspoon baking powder
1 cup sugar
1 cup brown sugar
4 Large eggs
1 tablespoon lemon juice
1 cup dried fruit
1 tablespoon nuts
1 bottle whisky

METHOD:

Sample whisky to check for quality.

Take large bowl. Check Whisky again to be sure it is of the highest quality. Pour one level cup and drink. Repeat

Turn on electric mixer, beat one cup of butter in a large fluffy bowl. Add one spoon tea of sugar and beat again.

Make sure whisky is still OK. Cry another tup.

Turn off the mixer. Break two legs and add to the bowl and chuck in the cup of dried fruit. Mix on the turner. If the fruit gets stuck in the beaters., pry it loose with a drewscriver. Sample the whisky again to check for consistency.

Next, sift two cups of salt. Or something. Who cares? Check the whisky.

Now sift the lemon juice and strain your nuts. Add one ballespoon of brown sugar, or whatever colour you can find. Wix mel. Grease the oven. Turn the cake pan to 350 gredees.

Don't forget to beat of the turner. Throw the bowl out of the window. Check the whLisky again and bo to ged.

Nappy Hugh Ear.
CHRISTMAS AMATEURS: PART 20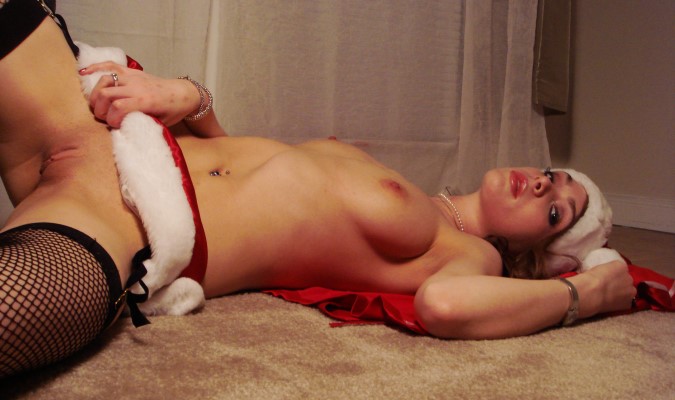 It was a cold Christmas Eve and a miserable woman stood on the edge of a high bridge as she contemplated suicide. Just as she tried to step off, she felt someone grab her coat. She turned around to see Santa Claus pulling her back.
"Santa Claus?!?" she exclaimed. "Yes indeed, but tell me, why are you out here so miserable on Christmas Eve, young lady?" Santa replied. The woman answered "Well, I have nothing left to live for. I was fired from my job, my husband left with the kids, my landlord is evicting me and my cancer has returned".
Santa said to her kindly "Worry not, for Christmas miracles are real. When you go home tonight, you'll have a message from your boss offering you your job back, your husband will be waiting happily with your children, you'll have your apartment back, and your cancer will be gone".
"My goodness!" exclaimed the woman. "That is truly a miracle, how can I ever repay you?" Santa grinned slyly as he said, "Well, there is one way.. how about a blowjob?"
The woman was so grateful she readily agreed. "Okay, sure!" she said as she got on her knees. She unzipped Santa and gave him the best blowjob of his life.
After she had finished, Santa zipped up and asked the woman, "By the way, how old are you?" "I'm 27," she answered as she wiped her mouth.
"You're 27 and you still believe in Santa Claus?" Santa said, laughing heartily as he walked off into the night.
A guy decides to buy his new girlfriend a pair of gloves for Christmas. After all, they've only been dating for three weeks so it seems like the ideal gift - romantic, yet not too personal.
He asks the girlfriend's younger sister to accompany him to buy them then she can point out a pair she'd like. They go to the mall and the sister points out a pair of white gloves which the guy then buys.
The sister then picks up a pair of panties for herself and buys them.
But during the wrapping, the clerk mixes up the parcels without anyone realising. As a result, the sister gets the gloves and the guy takes home a gift box containing the panties.
Without checking, the guy rushes the gift to his sweetheart, but only after drafting this loving and helpful note to accompany it:
"I chose these because I notice you are not in the habit of wearing any when we go out in the evening. If it had not been for your sister, I would have chosen the long ones with the buttons, but she wears the short ones that are easier to remove.
These are a delicate shade, but the lady I bought them from showed me a pair she'd been wearing for the last three weeks and they were hardly soiled.
I had her try yours on for me and she looked really smart.
I wish I was there to put them on for you the first time. There's no doubt other hands will come in contact with them before I have a chance to see you again.
When you take them off remember to blow in them before putting them away, as they will naturally be a little damp from wearing.
Just think how many times I will kiss them during the coming year. I hope you will wear them for the coming Christmas Eve.
P.S. The latest style is to wear them folded down with a little fur showing".
RANDOM SHITE: PART 3
A beautiful innocent young girl wants to meet Santa Claus so she puts on a robe and stays up late on Christmas Eve. Santa arrives, climbs down the chimney, and begins filling the stockings. He is about to leave when the girl, who happens to be a gorgeous redhead, says in a sexy voice "Oh Santa, please stay. Keep the chill away".
Santa replies "HO HO HO, gotta go, gotta go, gotta get the presents to the children, you know".
The girl drops the robe to reveal a sexy bra and panties and says in an even sexier voice "Oh, Santa, don't run a mile, just stay for a while".
Santa begins to sweat but replies, "HO HO HO, gotta go, gotta go. Gotta get the presents to the children, you know".
The girl takes off her bra and says, "Oh, Santa. Please. Stay". Santa wipes his brow but replies, "HO HO HO, gotta go, gotta go, gotta get the presents to the children, you know".
She loses the panties and says, "Oh Santa... please... stay..."
Santa, with sweat pouring off his brow, says, "HEY HEY HEY, gotta stay, gotta stay! Can't get up the chimney this way!"
ORSM VIDEO
And that's 2018 done, folks! I'll be back on the 3rd of January.
-Follow me on Facebook and Twitter and Instagram. All the SFW stuff you see on Orsm now flows daily on to your favourite social network.
-Check out the archives. If this update and its almost 160 videos isn't enough the archives most definitely willl be!
-Next update will be next Thursday. Just kidding. The one AFTER that one.
-Tell your friends, family, colleagues, co-workers and neighbours to check out ORSM-DOT-NET else my friend Ray will eat literally all the food for your big family lunch before you have even have a chance to sit down at the table.
-Need to clear your conscience? Judge me? Want to fight me? Threaten me? Sit on my lap and talk about the first thing that pops up? Show me the twins? Then go for it! Just make sure you email me here!
Until next time be good, stay off the chems but get on the chems. Enjoy. Mr. Orsm.