orsmupdate 2015.01.29-19.29
Welcome to accidentally fingering someone else's butthole.
Hard as I try, I cannot understand the media fascination with "Australians" who have left the country to fight in Syria. We may as well be seeing stories about holidaymakers en route to Bali. Really don't want to harp on this crap because it's such a gigantic NON-story. If the fuckwits want to go there and fight, let them go. If they get killed in battle, suck shit. If Muslim women are leaving Oz to marry Syrian fighters, surely they're doing us a favour. And that's it. Beyond that it should be pointless because there's nothing interesting about it in any way.
Next rant. I've avoided anything political for ages because there's nothing anyone can say which everyone agrees with except perhaps... ALL politicians are fuckwits. It's a guaranteed way to alienate people. And to be honest I've probably lost interest in politics over the past year. Whoever's in charge, it's the same cycle which has gone on since looong before any of us were around and will continue looong after any of us aren't. Nowadays with so many forums for people to make comment, pass judgement and generally hate everyone for everything, issues are hijacked by the rolling hate machine. The actual issue gets pushed aside while people take the opportunity to call for resignations or threaten "wait until next election!" And so on. It's tiresome. Then our Prime Minster knights Prince Philip and when you hear the reasons why, it almost would have been rude not to. Fuck me drunk if Aussies weren't as outraged as ever about it. Hard to deny it was a monumentally unpopular and stupid decision but dudes comes on... haven't we got anything better to be doing than jumping up and down on social media, bombarding talkback radio and penning strongly worded letters to the editor?
Moving on to me and my sheltered world. Last week I mentioned having the house to myself whilst my appendages were gallivanting around interstate. Such a rare occurrence, there was a plan to get a whole bunch of stuff done resulting in getting my shit up to date. Unfortunately I forgot to factor the long weekend and unavoidable social aspect meaning things went completely the other way.
A drunk friend had crashed in the spare bed Friday night so rather than make an early start on house stuff I was forced to tiptoe around quietly. Breakfast and chatting swallowed another hour meaning by the time I could actually get anything done it was 9.30am. Before that could happen though I needed to visit the hardware store. Get there, start perusing when the phone rings. It's a mate who was on his way there, did I have time for a coffee? Yep. Finally back home 11ish. Finally manage to be productive... at least for a couple of hours until a mate dropped in for a few beers. This is why nothing gets done!
While all this was happening my phone was melting down. To prank a mate I thought it would be funny to jump on a real estate website and message a few agents using his details. "Hi. Was hoping to view this property. Could you please give me a call? Thanks". I did 4 total. To get me back he went on to a car sales website and entered mine. Not sure how many enquiries he made however there's been 50-60 calls which continue to come. I've got some cool ideas of how to up the ante but would be happy for some more. Let me know here.
Sunday was a whole bunch of stuff that didn't get done the day before plus some other stuff that isn't particularly noteworthy in any way whatsoever. Skip it.
Monday was the Australia Day public holiday; also known by the ignorant as Invasion Day. This was supposed to be the crown jewel of the girls being away - no fireworks to go to, no parties happening, nothing except me getting shit done. And then a bunch of friends arrived with everything to make breakfast. S'okay... still most of a day left. And it was looking that way until mid-arvo when a friend lobbed on my doorstep with drinks and food. And that was it. All over. If I look at the weekend it in terms of socialising it was fucking great and I should win a prize. If I look at it in terms of getting any work done then it was epic fail.
Alright let's move on. The update is exceptionally fucking brilliant. For proof of this simply read on. Check it...
Orsm readers will be very familiar with my love of legit amateur porn. I've pretty much dedicated my life to it... which is a shame because all this time the lads over at Project Voyeur have been doing it in ways you will not fucking believe. Frequently updated videos and pictures, live cam chat with sexy real people and forums that are near impossible to drag yourself away from are barely the tip of the ice berg. Project Voyeur has figured out a way to attract the hottest amateurs and exhibitionists and you can access them for free. Go look. Go look now!
NOT FunnyComic Sucker Punches Host As He's Getting Kicked Off Stage For Cursing - AwkwarrrdDUDE... What The Fuck Are You On About??? The Most Awkward TV Confession Ever - Zombie LulzSuper Zombies Infection Scare Prank Must Be One Of The Most Elaborate Ever - Don't Mix'Don't Drink Swim!' An Intense And Insane Warning On The Dangers Of Mixing Alcohol And Swimming - Old SchoolThis Will Take You Back Your Childhood! Do You Have What It Takes To Be An Astronaut? Well Do Ya?! - SquirtersAnd Now The Science Behind Female Ejaculation - Lil Brats!If You Were Thinking Of Having Kids Then Here's 40 Reminders Of What You're Getting Yourself Into - Volley BabesBeach Volleyball Is All About Butts (Also Watch Closely Around The 30 Second Mark!) - Great IdeaAmazon Studios Enables Anyone To Submit A Script Online For Review And The Possibility Of Getting Made Into A Pilot. Scripts Can Be For Films Or Series -
AddictiveI Simply Cannot Get Enough Of This. Click The Link And You Will Love It More Than Boobs - Taylor's MoundTaylor Swift's Mound Is Certainly Prominent - Yoga TitsSexy Girl Doing Yoga Topless. This Is Exactly Why Yoga Was Invented! - Miley WINMiley Cyrus Topless At The Beach. Finally The 'Girls' Are Unleashed In High Res - Public SexEveryone's Watching And They Just Dont Care - Cum SlutBonnie Rotten Gets Her Face Destroyed By A Room Full Of Horny Guys - Haha PussyTasered One Time And This "Hardcore" ISIS Fighter Can't Stop Crying Like A Little Bitch - Lezzer FailCollege Level Alcoholism And Risk Taking Behaviour... What Did They Think Would Happen? Shouldn't Be Any Surprise That These Girls Never Did Porn Again - Sex DemoDrunk Girl On The Subway Gives The Lads A Great Show Demonstrating How She Likes To Be Fucked
DiseasedAim True, Shoot Fast, Collect Weapons And Unlock Weapons And Upgrade Like Crazy. The Diseases Get Worse, And As A Result You Have To Get Better, Smarter, Faster, Stronger And Better Armed - DIY WTFForged From Desperation, Motivated By Involuntary Celibacy, These Sick Fucks Have Resorted To Building Their Own Sex Dolls - DestroyedBlack Girl Gets Fucking Destroyed By White Trash Fat Girl - Teen VirginHow Sweet, This Girl Never Sucked Or Fucked Before And Decided To Film Her Defloration - Srsly WOWSmall Teen Beauty Heather Night Taking A Very Big Cock. Why Cant All Girls Be This Hot?? - Sweet Muff Lise Slabber's Awesome Huge Black Bush In Last Weekend's Episode Of Black Sails - *SMH*Woman Calls Cops Because She Got Sold Bad Crack And Wants A Refund! - Nip Slip!Silas Sahin Areola Peek At Fashion Week 2015 - This Guy!!Drunk Guy Sleep Walking Finds Himself On The Hood Of A Police Cruiser - J.Lo TitsJennifer Lopez Super Cleavage LIVE On TV
It was a practical experiment in a college psychology class. The professor brought out a large cage with a male rat in it. The rat was positioned in the middle of the cage. The professor put a piece of cake on one side and added a female rat on the other side. The male rat ran towards the cake and ate it. Then, the professor changed the cake and put in some cheese. The male rat ran towards the cheese. This experiment went on with the professor changing the food and, every time, the male rat ran towards the food item and never towards the female rat. The professor said "This experiment shows that food is the most important attraction for males". Then, one of the students from the back row said "Sir, why don't you change the female rat? She might be his wife".
--
My girlfriend thinks that I'm a stalker. Well... she's not exactly my girlfriend yet.
--
Bloke in the dock is addressed by the Judge: "You are accused of molesting a 21 year-old girl, how do you plead?" *cough cough* "Not guilty Your Honour". *cough cough*. "You are also accused of soliciting a girl under the age of 16 for sex. How do you plead?" *cough cough* "Not guilty your Honour".*cough cough*. "You are also accused of beastiality with a goat, a sheep and a labrador. How do you plead?" *cough cough* "Not guilty your Honour".*cough cough*. "Excuse me young man" said the Judge "Have you tried sucking a Fisherman's Friend?" The bloke in the dock said "Don't you think I'm in enough trouble!?"
--
The person who came up with the saying 'Nothing lasts forever' has obviously never had a wank over Susan Boyle.
--
A flying insect just flew into my kitchen and exploded. I think it was a Jihaddy long legs.
ORSM VIDEO
WHEN LOVE GOES BAD...
-A court granted a man's request for divorce because his wife was "too shy" to consummate their marriage, after a year! The man and woman were introduced by a mutual friend playing matchmaker. The couple married after dating for three months but the woman refused to consummate the marriage. On the wedding night she slept fully clothed. When hubby tried to sleep with her she would push him away. Eventually, with some help from the matchmaker, the wife agreed to sleep with her husband but only for the purpose of procreation however never followed through. Enough was enough for the poor guy and he filed for divorce.
-Apparently, one Japanese woman divorced her husband after finding out that he "didn't care for" the film Frozen. She told him "If you can't understand what makes this movie great, there's something wrong with you as a human being" and demanded a divorce.
-"I had a couple arguing for three hours over who got the kids on Christmas day, only to discover at the end that they were both Jewish".
-"He's refused to sign all papers but he paid cash for a new truck last month and bought a new house with her, where they live together. He refuses to pay child support yet they both wear new wedding rings and call each other Mr. and Mrs".
-A Saudi woman asked for divorce in because her husband tried to sneak one look at her face after 30 years of marriage. His 50-year-old wife followed the tradition of her native village near the south-western city of Khamis Mushayt and kept her features veiled at all times. One night the husband was overcome by curiosity and tried to lift his wife's veil as she slept to take a look at her face. It was an error he is unlikely to be given a chance to repeat for his outraged wife woke up during his sneak peek and immediately demanded a divorce.
-Sometimes a marriage just loses its magic. At least that's what one Dubai man said when he divorced his wife who was "possessed by a genie". After she refused to sleep with him, her family told him that she was possessed by a "dijn" a type of genie from Arabic mythology. Several religious experts had reportedly attempted to exorcise said genie to no avail.
-"Took the couple two hours to decide who would get the groceries left in the fridge. Estimated value of the groceries was around $40. Two hours of my time, opposing counsel time, and mediator time added up to about $1,000. It all came down to a jar of peanut butter.
-Too much of a good thing is what one Indian man claimed when he divorced his wife because of her insatiable sex drive. He told the court that his wife had been "aggressive, stubborn and autocratic" forcing him to take medication to boost his sexual stamina and threatening to sleep with other men if he failed to satisfy her.
-A Chinese woman launched divorce proceedings against her husband after the family's pet bird reportedly spilled the beans on his marital indiscretions. The woman first suspected something was amiss when the bird began repeating words apparently picked up from her husband's secret telephone calls to his lover after she returned from a month-long visit to her parents. Words such as "divorce" "I love you" and "be patient" had become part of the birds vocab which was enough for her to piece it altogether and end the marriage.
-An 83-year-old German woman, divorced her 81-year-old husband after 60 years of marriage because he was caught having sex with his mistress at work. The affair was exposed when they forgot to pull the curtains while having a 'quickie' in one of the offices. This news found its way back to the wife who threw him out of their home. He moved in with his younger lover, 30 years his junior, who lived just two doors down the road.
-"I was in a mediation where it took the couple an hour and a half to split their personal property, retirement accounts, real property, and custody of their six-month-old son. The rest of the day, about four hours, was spent arguing about how to split the time with the dog. For the kid they just put, 'as agreed upon by the parties' but the dog had a strict calendered schedule working out holidays and strict pickup/drop-off times".
-A man was divorced by his wife after his penis extension snapped off during sex. Doctors had fitted the special prosthetic when he told them he didn't measure up to his wife's expectations in the bedroom. She was horrified when the extension broke off during a wild sex session. He told his wife he would get a new one but she said she was fed up with his failures in bed and asked for a divorce.
GIRLS GETTING READY TO GO OUT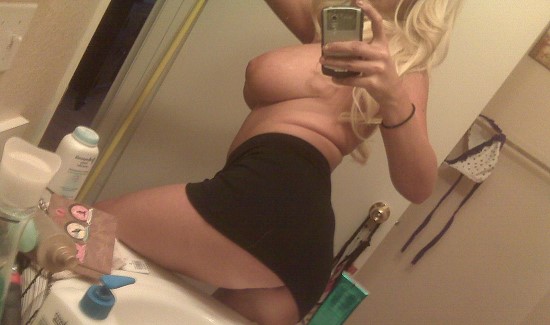 WHEN LOVE GOES BAD...
-Not all pet names are created equal. Just ask the Saudi woman who apparently filed for divorce after discovering that her husband had nicknamed her "Guantanamo" if his cell phone contacts. She discovered the unflattering nickname, based on the infamous U.S. military prison, when she called his phone and realised that he had left it at home. The man claimed the nickname was to protect the couple's privacy, saying "I don't want people sitting around me to know that this is my wife calling".
-A German woman divorced her husband because she was "fed up" with him cleaning everything all the time. The wife got through 15 years of marriage putting up with the man's penchant for doing household chores, tidying up and rearranging the furniture but she ran out of patience when he knocked down and rebuilt a wall at their home when it got too dirty. Probably fair enough.
-A woman was dumped by her husband after 10 years of marriage when he found out she'd lied about her age. She had told him she was 24 when in fact she was 30.
-"I had a case where the estranged wife was calling my client's employer repeatedly, accusing him of theft and other white-collar crimes, in an attempt to get my client fired. The thing is, the children were with her, and she was also demanding child support. Which is based on his income. For the job from which she was trying to get him fired.
"Out of the blue I get a call from my ex who told me in a very business-like tone of voice that she's completely over me and she knows that her sister is now attracted to me. Now, four years, two substantial and ongoing divorce maintenance awards later I'm sure they all have a good laugh at my expense at their family get-togethers".
-One man divorced his wife after she brought over 550 cats into their home. He told court officials that he was unable to sleep on his bed, which was covered in cats, and unable to eat a meal because cats jumped on the table and stole his food. The couple attempted to reconcile but divorced after the woman refused to give up her pets.
-A Romanian woman demanded a divorce because she couldn't stand having lunch with her mother-in-law every day. The 22-year-old had been married for only 10 months when she claimed her life turned into a nightmare because of her mother-in-law. She later told the judge that the constant presence of her mother-in-law and her teasing remarks had ruined her marriage.
-A 51-year-old bartender from Long Island was arrested Thursday after sending alimony cheques to his ex-wife that were covered in faeces. For a year he had been enclosing nasty letters and objects with cheques to his ex. His rattled ex-wife told officials that she moved to Arizona in order to avoid her former spouse who was subsequently charged with stalking, obstructing the mail and sending hazardous materials through the mail.
-One man divorced his wife after finding a photo of her kissing a horse on one of her social network accounts. His wife was unapologetic saying that the photo showed her love for Arabian horses and that she didn't want to be with a man who thinks kissing a horse constitutes cheating.
-A Romanian pensioner filed for divorce after 50 years because she was fed up with her husband spending their entire pension on stray dogs. She said her husband had begun giving scraps of food a few years ago to a pair of stray dogs but he then started feeding a pack of more than 20 strays three times a day, leaving no food for them.
-An Indian woman divorced her husband because he neglected to change his Facebook relationship status to married. The 31-year-old businessman husband told the court that updating his status had simply slipped his mind, as the pair wed only two months ago but his 28-year-old wife pressed on with the divorce saying she "couldn't trust him".
-An Italian couple ended their marriage in 2011 after the 99-year-old husband found love letters written between his 96-year-old wife and her former flame. The love letters were from the 1940s, but once a cheater, always a cheater?
-One couple that was forced to live together while the divorce was pending got engaged in a battle to see who could drive the other one more nuts. They had no kids, but neither wanted to leave the house or their dog. So it became a game of who can sleep with more random trash while the other was home. On one occasion, they each ended up in bed with someone the other worked with.
-A man was divorced by his wife for running across China to support the 2008 Beijing Olympics. He apparently sold their apartment to finance the run and spent the proceeds on a six-man support team and a van, on which he painted 'Support Beijing Olympics' in both English and Chinese. His wife promised to divorce him if he went ahead with the stunt.
ORSM VIDEO
A man goes to the doctor and says "I've got this sex problem, Doc, You've got to help me". "Well" says the quack "tell me about your average day". "It all starts in the middle of the night. My wife always wakes me up at about 3am and again at about 5am for nookie. Later, we can spend a couple of hours making love before I go to work!" "Oh I see" says the doc.
"No, hang on" says the young man "you see, when I get on the train to work I meet this girl every day, we get a compartment to ourselves and have sex all the way there". "Oh... now I see" says the quack.
"No you don't" says our hero. "When I get to work my secretary really fancies me and I have to give her one in the storeroom". "Oh.... NOW I see" says the quack.
"No, no, no" says the randy bugger. "When I go to lunch I meet this dinner lady I'm very fond of, and we nip out the back for a quickie". "Now I understand" says the extremely patient doctor.
"No, hang on" says the man. "When I get back to work in the afternoon my boss - a very demanding lady I might add - has to have me or she says she'll give me the sack!" "Ahh...." says the doctor "now I see".
"No, there's more" says our man, almost in tears. "When I get home my wife is so pleased to see me she gives me a blow job before dinner and then we have sex afterwards!" By now, the exasperated doctor is beginning to lose his cool "So just what is your problem?!" "Well..." says our hero "it hurts when I wank".
PLAYGROUND FLASHERS FLASHING ON THE PLAYGROUND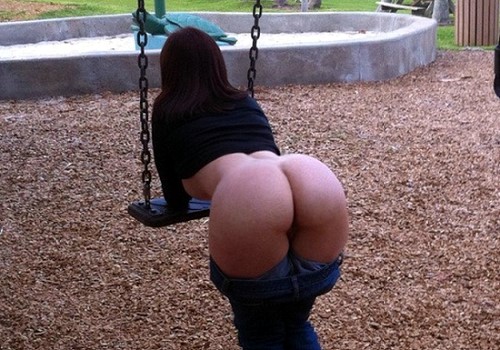 Why is MyFreeCams.com one of the most awesome websites in the history of forever? Firstly, there are hundreds of hot models online at any given time AND you can watch their live webcam feed in HQ with sound AND chat. Secondly, you don't need a credit card or have to install any dodgy software - it's all absolutely free! And finally, why do I sound so fucking excited? Because MyFreeCams really is that brilliant. Click here to check it out now!
ORSM VIDEO
A MAN'S VIEW
It is important for men to remember that as women grow older it becomes harder for them to maintain the same quality of housekeeping as they did when they were younger. When men notice this, they should try not to yell. Let me relate how I handle the situation.
When I chucked my job and took early retirement a year ago, it became necessary for Nancy to get a full-time job both for extra income and for health insurance benefits that we need. She was a trained lab tech when we met thirty some years ago and was fortunate to land a job at the local medical centre as a phlebotomist.
It was shortly after she started working at this job that I noticed that she was beginning to show her age. I usually get home from fishing or hunting about the same time she gets home from work. Although she knows how hungry I am, she almost always says that she has to rest for half an hour or so before she starts supper. I try not to yell at her when this happens. Instead, I tell her to take her time. I understand that she is not as young as she used to be. I just tell her to wake me when she finally does get supper on the table.
She used to wash and dry the dishes as soon as we finished eating. It is now not unusual for them to sit on the table for several hours after supper. I do what I can by reminding her several times each evening that they aren't cleaning themselves. I know she appreciates this, as it does seem to help her get them done before she goes to bed.
Our washer and dryer are in the basement. When she was younger, Nancy used to be able to go up and down the stairs all day and not get tired. Now that she is older she seems to get tired so much more quickly. Sometimes she says she just can't make another trip down those steps. I don't make a big issue of this. As long as she finishes up the laundry the next evening I am willing to overlook it. Not only that, but unless I need something ironed to wear to the Monday's lodge meeting or to Wednesday's or Saturday's poker club or to Tuesday's or Thursday's bowling or something like that, I will tell her to wait until the next evening to do the ironing.
This gives her a little more time to do some of those odds and ends things like shampooing the dog, vacuuming, or dusting. Also, if I have had a really good day fishing, this allows her to gut and scale the fish at a more leisurely pace. Nancy is starting to complain a little occasionally. Not often, mind you, but just enough for me to notice.
For example, she will say that it is difficult for her to find time to pay the monthly bills during her lunch hour. In spite of her complaining, I continue to try to offer encouragement. I tell her to stretch it out over two or even three days. That way she won't have to rush so much.
I also remind her that missing lunch completely now and then wouldn't hurt her any, if you know what I mean. When doing simple jobs she seems to think she needs more rest periods than she used to have to take. A couple of weeks ago she said she had to take a break when she was only half finished mowing the yard. I overlook moments like these because I realise it's just age talking. In fact, I try to not embarrass her when she needs these little extra rest breaks.
I tell her to fix herself a nice, big, cold glass of freshly squeezed lemonade and just sit for a while. I tell her that as long as she is making one for herself, she may as well make one for me and take her break by the hammock so she can talk with me until I fall asleep.
I could go on and on, but I think you know where I'm coming from. I know that I probably look like a saint in the way I support Nancy on a daily basis. I'm not saying that the ability to show this much consideration is easy. Many men will find it difficult. Some will find it impossible.
No one knows better than I do how frustrating women can become as they get older. My purpose in writing this is simply to suggest that you make the effort. I realise that achieving the exemplary level of showing consideration I have attained is out of reach for the average man.
However, guys, even if you just yell at your wife a little less often because of this article, I will consider that writing it was worthwhile.
ORSM VIDEO
Want to contribute to Orsm? Just click here and do eeeet!!
A woman goes into a sports store to buy a rod and reel for her grandson's 21st birthday. She doesn't know which one to get, so she just grabs one and goes over to the counter. A check-out clerk is standing there wearing dark glasses.
She says "Excuse me, sir. Can you tell me anything about this rod and reel?" He says "Ma'am, I'm completely blind, but if you'll drop it on the counter, I can tell you everything you need to know about it from the sound it makes".
She doesn't believe him, but drops it on the counter anyway. He says "That's an eight-foot surf caster Shakespeare graphite 667 Model rod fitted with a Shimano Calcutta 400 reel, spooled with 20lb Berkley Fireline. It's a good all-around combination, and it's on sale this week for only $199.00".
She says "It's amazing that you can tell all that just by the sound of it dropping on the counter. I'll take it!" As she opens her purse, her credit card drops on the floor. She bends down to pick it up and accidentally breaks wind. At first she is really embarrassed, but then realises it's not likely that the blind clerk could tell it was she who farted. He may not even know that she was the only person around.
The man rings up the sale and says "That'll be $254.50 please". The woman is totally confused by this and asks "Didn't you tell me it was on sale for $199.00? How did you get $254.50?" He replies "Yes, Ma'am, the rod and reel is $199.00, but the duck caller is $36.00 and the fishing bait is $19.50".
CLEAVAGE BRILLIANCE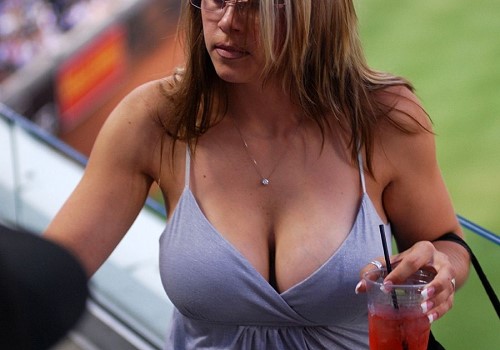 An office manager was given the task of hiring an individual to fill a job opening. After sorting through a stack of resumes he found four people who were equally qualified. He decided to call the four in and ask them only one question. Their answer would determine which of them would get the job.
The day came and as the four sat around the conference room table the interviewer asked "What is the fastest thing you know of?" Acknowledging the first man on his right, the man replied, A THOUGHT. It just pops into your head. There's no warning that it's on the way; it's just there. A thought is the fastest thing I know of".
"That's very good!" replied the interviewer. "And now you sir?" he asked the second man. "Hmm.... let me see. A BLINK! It comes and goes and you don't know that it ever happened. A blink is the fastest thing I know of".
"Excellent!" said the interviewer. "The blink of an eye... that's a very popular cliché for speed". He then turned to the third man who was contemplating his reply.
"Well, out at my dad's ranch, you step out of the house and on the wall there's a light switch. When you flip that switch, way out across the pasture the light in the barn comes on in less than an instant. Yep, TURNING ON A LIGHT is the fastest thing I can think of".
The interviewer was very impressed with the third answer and thought he had found his man. "It's hard to beat the speed of light" he said. Turning to the fourth and final man, the interviewer posed the same question.
The last man replied "After hearing the three previous answers, it's obvious to me that the fastest thing known is DIARRHEA". "WHAT!?" said the interviewer, stunned by the response. "Oh I can explain". said the fourth man. "You see the other day I wasn't feeling so good and I ran for the bathroom. But, before I could THINK BLINK, or TURN ON THE LIGHT, I had already shit my pants!"
RANDOM SHITE
We've all heard the overused "#1 site for whatever" line but believe me when I say MyFreeCams.com is actually it! Hundreds of real girls getting nude in front of a webcam chatting, stripping and just about anything else you can convince them to do! You're able to watch unlimited live webcam shows with full audio and chat. Oh and did I mention it's absolutely totally 100% completely FREE!? Getting on is as easy as clicking here but be prepared to lose your day!
A man walks into a bar and sits down. The bartender asks the man what he wants. The man says "Give me a Bud Lite". When the bartender brings him the beer, he notices the guy pokes at his hand and starts talking. When he stops talking, the bartender asks "What are you doing with your hand on your face?"
The guy says "A while ago I was hit by lightning and from then on my hand became a cell phone". The bartender says "Oh! You're full of it!" So the guy says "If you don't believe me, then here! Tell me your phone number and I will dial it. The bartender says "Dial 654-8967".
The guy did so and hands the phone to the bartender who talks with his wife and kids. After a few drinks, the guy goes into the bathroom. Two other guys come in and the bartender asks they if they saw the guy whose hand is a cell phone. The two guys say "Oh, you're full of it!" The bartender tells them if they don't believe him, then wait until he comes out of the bathroom and they can see for themselves.
After about 15 minutes the guy still hadn't come out of the bathroom so the bartender goes to check on him. When the bartender goes into the bathroom he sees the guy standing there pants down and toilet paper rolling out of his butt. The bartender asks "What the hell are you doing?" The guy says "Hold on a second! I'm getting a fax!"
LOVING THOSE TAN LINES!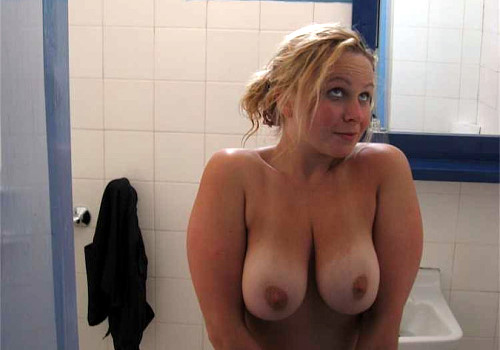 The new preacher moves his things into his new office and comes across the former pastor, taking his items out. The former pastor says "I left three envelopes in your desk. If you have any trouble, open them". Well, of course the new preacher thinks he will never have to use them, but in his youthful enthusiasm, he tries to change the order the kids march in during Vacation Bible School. Well, this makes the workers absolutely furious and there is a lot of ugly talk about the new pastor.
He remembers the envelopes and opens the first one. It says "You haven't been here long, but you decided to make a change in the Vacation Bible School; now everyone is mad. Tell everyone that the former preacher had told you this was how you preferred to do it". So the young preacher did that and it worked well.
He had been there about a year and a half when he tried to change the deacon position from being a life-long job to a position that rotated annually. Well, this made the deacons really mad, and they were the ones who made his salary recommendation. So he went back to the drawer and got the second envelope "You did something to make the deacons mad and there's talk of replacing you. Tell them this is the official denominational policy; that you thought they wanted to comply, but it doesn't make you any difference what they do". He tried this, and again it worked great.
You guessed it. After three years, he finally told the women's organization that they were going to have to open the kitchen so that it could be used without a representative from the women's group being present. This put the women's organization in open revolt. So he went back to that third and final envelope "You've been here about three years and you finally got the women's organisation mad. The only thing to do is prepare three envelopes... "
ORSM VIDEO
Well well well... what have we here? The END is what. Probably worth reading on though. It'll avoid the annoyance when I don't reply to your stupid email...
-Check out the site archives. Whatever you're looking for in life, they're where you'll find it.
-Next update will be next Thursday. Still working on bring Reader Mail back I promise. Maybe that will be the day. Maybe not.
-Tell your friends, family, colleagues, co-workers and neighbours to check out ORSM-DOT-NET otherwise my friend Ray will force you to watch the tennis. Fuuuuuuuuck thaaaaaat.
-Need to clear your conscience? Judge me? Want to fight me? Threaten me? Sit on my lap and talk about the first thing that pops up? Show me the twins? Then go for it! Just make sure you email me here!
Until next time be good, stay off the chems and no homo. Enjoy. Mr. Orsm.
orsmupdate 2015.01.22-19.34

Welcome to having an actual recipe for grandeur.

The car is parked exactly where it should be and not blocking the door, there's no dishes on the sink or dishrack, the toilet seat is up, the air-conditioning is set permanently to 'cold as fuck', people are allowed to listen to the midnight news without other people grizzling, take away food for dinner, no changing nappies, no "shhhh you'll wake her up!", there's actually chocolate left in the fridge should anyone want some, the TV is always on a channel I want to watch, no complaints about how bad that fart smelled... all things I'm enjoying now that the GF and our love child have taken off interstate for a wedding. I knew about this a year ago and foresaw the opportunity meaning there was a list of reasons [read: excuses] at the ready for me to pull out when it came time to book flights. "I'll probably be too busy", "Will just have gotten back to work after Xmas break", "Happy to hang out for a holiday somewhere else", "I don't really know the people getting married" and so on.

What's not hard to understand at all is how much more productive I am without interruptions because currently there are none. Let me preface this by saying that *I* am the main cause of interruptions in that every time there's a noise indicating something even remotely more interesting than staring blankly into a computer screen, I'm off to investigate. It breaks up the monotony and working from home with a now 6-month-old there are plenty of noises. Well there were... which I guess means despite all the awesome gets listed above, I prefer it the other way.

Alright on to the week and its happenings. I'm trying hard still to make the most of summer and catch up with long neglected friends of which there are many. Apparently that equates to food. Let me splain. After a manipulative Thursday night phone call we set off first thing Friday morning to visit whatever family member at their place of business for breakfast. An hour later I had to drop child off for babysitting with some Asian friends. Try getting out of an Asians house without being force fed at least something. Impossible. From there it was home to work before meeting a friend for lunch. Next was groceries with the adopted cousin, stocked up on free potatoes like all the other cheapskates, then home to collect the gang and head for the city. There's a large hawkers market that we try and get to a few times each year. Fucking great atmosphere and no matter what you option you go with its guaranteed food envy. Next, I'd made plans to catch up with a mate. He picked me up from the city and we just sort of went driving... ending up at, unbelievably, some community food fair thing. Didn't last long there and it was back on the road and home to chill out. Was glad for the day to be over.

Saturday's forecast was for stupid hot weather so we proceeded to kick off proceedings at the beach. Highlights included cold, testicle destroying water and a nearby teen couple clearly fucking in the water even though they thought no one could tell. Protip: we could. Did very little for the rest of the day. One of the few times in the past 6 weeks that it was just us and no holidaying family members around. Not until later anyway and a couple of them rolled over for dinner at our house followed by Gone Girl. Seen it? Not a bad film but the scene where she fucks Doogie Howser on her period was pretty gross.

The foodnanigans continued Sunday. It is just too hard trying to find a date that not only suits everyone, but their partners and kids too. So how do we solve this? Leave them home and just the guy's head out for breakfast. And that we did. Motherfucking eggs all round. Had a good time and all involved promised to make it a regular thing. Never heard/said that before; let's see how we go on that one...

The rest of the day was all house stuff. Everything from various finishing jobs to lawn mowing to then repairing the sprinklers destroyed during mowing to cleaning to whatever whatever. Managed to get absolutely craploads done which was itself as rewarding as getting the stuff done. And that was about it. Weekend over. The crowd goes wild. Happy days. Smiles all round.

Okay with that out of the way lets get down to business. Had a hugely hard time deciding what videos to include in this update. There's not a single clip which isn't worth seeing. Same applies to all the image galleries and come to think of it, everything in the update. Look, what I'm saying is this update is up there with the best of them and will long be remembered as such. But hey that's just my opinion, I've only been running Orsm since 1999 and WTF would I know, right? Check it...

GoPro TitsGopro Footage Doesn't Get Any Better. The Lady And Her Bewbs Are Genius! - Honest TrailerIt's Time To Relive Disney's Epic Movie Franchise About Captain Jack Sparrow And... Some Other People. Savvy? - LOL Watch! Tom Hanks & Meg Ryan Get Their Cyber Raunch On In This 'Deleted Scene' From 'You've Got Mail' - Like A Boss Husband Discovers His Wife's Cheating, Posts Live Updates To Reddit As His Marriage Falls Apart - Go The FooYour Spine Is Guaranteed To Tingle As You Watch The Foo Fighters In Chile - CUUUUNT!! This Prank Would Definitely Scare Anyone Off Getting In A Cab For The Rest Of Their Life - RuinedRapper Melts Down After Apple Store Employee Ruins His Career - Picking Up Guys Picking Up Girls While High On Mushrooms, Turns Out Exactly As You Expect It Would - Aint EasyUpside Down, Inside Out, Back To Front. Why Is Everything So Very Confusing?

Fancy PantsHoly Shit This Game Was Far More Addictive Than Anything I Have Touched In A Very Long Time! - Flash 'EmJenny Mcclain Flashing Boobs In Public - Amber RoseAmber Rose In A Shit Hot See Through Bikini. I See Nips And Toe. - Fucked UpThis Is Like The Pornographic Equivalent Of Kicking A Cute Little Lost Puppy. - RIP Page 3RIP Page 3 And Their Glamour Models Girls - Teen FuckTasty Teen Gets A Big Fat Cock In Her Hairy Pussy. Manages To Get Herself Very, Very Wet. - Nasty SlutsThree Chick Fights Proving Bitches Be Crazy - Wet SpotCompilation Of All The Best Nude Parts Of Pirahna 3dd - Cool Job"I Am A Helicopter Pilot. Sometimes I Get To Do Cool Things Like Chase Off-Road Trucks From The Air. I Love My Job".

Castle RompThey Like Eating Royal Meat. This Is A Tragedy Just Waiting To Happen. - - Sarah WinsSarah Stephens In Agent Provocateur - Extra WeirdReady For 20 Minutes Of Extreme Action? Then This Is The Right Video To Watch. - Lucky EscapeCute Girl On A Bicycle Has A Very Lucky Escape - Explode!Asian Girl Plays So Hard, She Cums All Over Her Own Face - Straya!Cyclist Collides With A Kangaroo Whilst Riding To Work. Just Another Day In Australia. - Butt InCute Latina Gets A Painful Anal - Money ShotPenny's Boobs Are Glistening In All Their Glory - PokiesChristina Milian Pokies On The Street Corner

Irish newlyweds turn up at their hotel and ask for the honeymoon suite. The receptionist asks "Do you have reservations?" Bride says "Well... I'm a bit worried about taking it up the arse!!"
--
An Arkansas hillbilly came to town carrying a jug of moonshine in one hand and a shotgun in the other. He stopped a man on the street, saying to him "Here friend, take a drink outta my jug". The man protested, saying he never drank. The hillbilly levelled his shotgun at the stranger and commanded "Drink!" The stranger drank, shuddered, shook, shivered and coughed. "Gee! That's awful stuff you've got there". "Ain't it, though?" replied the hillbilly. "Now, you hold the gun on me while I take a swig".
--
A woman is walking down the street and sees a sign in the pet shop window reading "FANNY LICKING FROG $25". Curious the woman proceeds inside and says to the shopkeeper "I'd like to see the fanny licking frog". The shopkeeper replied "Bonjour!"
--
A blonde lady gets a job as a physical education teacher of 16 year olds. She notices a boy at the end of the field standing alone, while all the other kids are running around having fun, kicking a football. She takes pity on him and decides to speak to him. "You ok?" she asks. "Yes" he replies. "You can go and play with the other kids, you know" she says. "It's best I stay here" he says. "Why's that, sweetie?" asks the blonde. The boy looks at her incredulously and says "Because I'm the goal keeper!!"
--
A blonde is suffering from a sore throat so she goes to see the doctor. She explains the problem to the doctor who asks her to sit down. He gets out his light and says "Open wide". "I can't" replies the blonde "this chair's got arms".

ORSM VIDEO




There was this 92-year-old woman whose body was covered from head to toe with big festering pus-filled boils. They were on her face, her arms and her legs... everywhere. Each was filled with mucus and blood.

This old lady was also a masochist, so she put an ad up on Craigslist offering to pay anyone $5,000 if they would bite off each and every one of her boils.

She didn't get any immediate response, but sure enough after a while this guy was desperate for money and agreed to do the job.

He showed up at the woman's house and she came out in a robe. She peeled it off and revealed her boil covered body. The guy groaned at the thought of the task ahead of him, but he just kept concentrating on the five grand and went to work, biting on a boil on the woman's arm until it ejaculated blood and puss all over his face.

This kept going for over five hours, biting off the boils between the elderly woman's toes and in her armpits. He bit off boils on her inner thighs and behind her ears. Finally he was finished and he fell back with a pant, covered with blood, pus, mucous and dripping with sweat. The woman laid on the bed a mass of crimson patches of bruises and ripped flesh.

"Okay lady..." the man said with a gasp "I did it... now give me the five grand..." "Just a second, sonny..." the woman said with a grin "there's one more left!"

She bent over and spread her wrinkled withered butt cheeks to reveal a gigantic boil about the size of a baby's head growing right out of her ass. The man rolled his eyes and gagged and said to himself..."What the hell, I've gone this far... only one left... I need the money... what the hell..."

And then dove face first at the butt boil, gnawing and biting at it repeatedly trying to make it pop.

Then, out of the blue, the old woman let out a giant fart. The man reeled back from between her butt crack and yelled at her "WHAT ARE YA TRYING TO DO LADY!!? MAKE ME SICK?!?"

PERFECT WEATHER FOR IT!

TERRIBLE PARENTS

-Sarah Burge, the self-declared "Human Barbie" most famous for spending hundreds of thousands of dollars on cosmetic surgery, gave her daughter Poppy's a $10,000 voucher for breast augmentation surgery... on 7th birthday. "Poppy begged me for a boob job, so I gave her the voucher so she can have it after she's 16, when it's legal. If she develops naturally big boobs, she can have something else done with it" said mum.

-One couple had their children taken away from them because a family court in New Jersey found there was evidence they'd been abused or neglected. The parents say they were taken away only because of their names. Ironically they didn't understand how naming your kid 'Adolf Hitler' was a form of abuse.

-A woman and her two children were shopping at an Old Navy store. The mother loaded up her handbag with around $125 worth of clothing and accessories. She then handed her purse to her 11 year old daughter. The woman then left the store with her son, as the plan was for her daughter to follow them out at a distance however before the girl could make it out the door, she was apprehended by security guards. The girl informed the police that her mother had told her to shoplift the items, and she was taken to a local precinct while officers contacted the girls mother. The woman claimed to have no knowledge of the incident and said she was on a boat somewhere, and could not even come pick up her daughter. Two hours later, the woman called back and admitted she had lied, but she would not come to get her daughter. The girl was eventually released into the custody of her aunt. The mother is facing charges of retail fraud, child neglect, and contributing to the delinquency of a minor.

-Russia threatened to suspend all child adoptions by U.S. families after a seven-year-old boy, adopted by a Tennessee family, was sent alone on a one-way flight back to Moscow. According to her, the child was mentally unstable, violent and had severe psychopathic issues. "After giving my best to this child, I am sorry to say that for the safety of my family, friends and myself, I no longer wish to parent this child". The family paid a man to collect the boy from the airport and take him to the Russian Education and Science Ministry.

-When a tow truck found a guy on the side of a highway in Pawtucket, Rhode Island, he was asleep behind the wheel with a beer bottle in his lap. When they took him to jail and took his car to the impound lot, they didn't know his two kids were in the backseat. When the cops arrived, the car was already on the tow truck, so they didn't see the 4-year-old and 3-month-old. The drunk guy told the cops he was worried about his kids, but when they asked where they were, he said Boston, so the cops didn't worry. It wasn't realised the kids were in the backseat until the car was being unloaded at the impound yard. Thankfully the two kids were fine.

-A woman was arrested for a reduced charge of misdemeanour assault and battery, after forcing her ten-year-old daughter to pose semi-nude for a stranger on Skype. The mother claims that she was a victim of a scam. She met a man claiming to be a photographer on Facebook. He told the woman that he would fly both her and her daughter for an all-expenses paid trip to Florida. First though, he needed to see their body types. So the woman and her daughter stripped down for the man on webcam. The girls aunt heard her niece sobbing one afternoon, and when she asked about the cause for distress, the girl confided that she hadn't wanted to and was uncomfortable about the ordeal. Even if the mother was the victim of a scam, how could anyone really be so stupid as to encourage their 10-year-old to go naked on the internet?

-A South Korean couple was arrested after their three-month-old infant girl died of starvation. The infant was left unattended at home while the couple spent hours at internet cafes raising a virtual child named Anima. The couple seemed to have lost their will to live a normal life because they didn't have jobs and gave birth to a premature baby. They indulged themselves in the online game of raising a virtual character so as to escape from reality, which led to the death of their real baby.

-What you should probably not do is refuse to cooperate with them—especially when you're already wanted for violating the terms of your probation, or if there's a felony warrant out for your arrest. Or, better yet, both! This is the mistake made by Micah Ashley Alford, a 26-year-old mom from the Houston area who gave birth to a boy and then gave the time-consuming little fellow to this woman she sort of knew, but not really.

-A mother in rural North Carolina is facing misdemeanour child abuse charges after reportedly ordering her 12-year-old son to beat her 15-year-old son with a belt in an attempt to make him heterosexual. Mother dearest admitted to spanking her son and did so because the teen had been visiting a gay man's house and she believed the man had molested her son. The police report alleges that she ordered her older son to strip down to his underwear for the younger one to beat him with a belt. The report notes that the teenager was not allowed to fight back. Unfortunately for the boy, she doesn't agree with the "gay lifestyle".

-A mother in Sacramento, California, is accused of killing her six-week-old daughter, by placing her in the kitchen microwave and then turning it on. Afterward the mother tried to tell police she'd accidentally dropped little kid on a space heater while she was having a seizure. Authorities didn't buy it. Instead, the police are dealing with a crime so horrific it's scarred even the most veteran child abuse investigators.

ORSM VIDEO




Three guys are stranded on an island and are captured by cannibals. The chief of the cannibals says to the three men "I'll give you all one chance at life. You may choose any one weapon or item that I have in my kingdom. You will be set free for 30 seconds and then my cannibals will come after you. If you escape their grasps, you are free to go. If we capture you, we SKIN YOU FOR THE CANOE!!"

He then asks the first guy to choose. Nervous about making the decision, he frantically runs around the kingdom until he stumbles on a little revolver and grabs it and a handful of bullets and takes off!

30 seconds later, as promised, the chief yells out "The hunt is on!!!"

On that command, hundreds run off into the jungles hunting the man down. In no time they find the man and although he has the gun, there are too many cannibals. They eventually overpower the man surround him and SKIN HIM FOR THE CANOE!

The chief asks the second man what he would like and seeing what little good the gun or any weapon would do he says to the chief "Give me your fastest horse!" The chief grants him that and the man books it out ASAP!

30 seconds later, the cannibals pursue the man. With their intense knowledge of the terrain and large number, they swiftly surround the man, who was lost and bewildered, and SKIN HIM FOR THE CANOE!

The chief then asks the third man what weapon or item he would like and the man, who had been contemplating a plan to outsmart the cannibals says to him "Give me a fork!" The chief amazed and confused at the man's request says "A fork! What are you gonna do with a fork??" The man replies "Just give it to me, dammit!" The chief then hands the man a fork. The man grabs it, starts stabbing himself all over his body and yells out "HERE'S YOUR FUCKING CANOE!!"

ALL EYES ON THE BRIDE

Why is MyFreeCams.com one of the most awesome websites in the history of forever? Firstly, there are hundreds of hot models online at any given time AND you can watch their live webcam feed in HQ with sound AND chat. Secondly, you don't need a credit card or have to install any dodgy software - it's all absolutely free! And finally, why do I sound so fucking excited? Because MyFreeCams really is that brilliant. Click here to check it out now!

ORSM VIDEO: FOOD EDITION

TERRIBLE PARENTS (continued)

-A Florida mum was arrested after she set up a fight between her daughter and another teenage girl to settle a beef. Apparently the mum asked her daughter's enemy to come to their apartment complex after school so the girls could fight. Once the opponent arrived, a large crowd gathered and the two girls, aged 14 and 17, started throwing punches. The brawl was of course filmed and ended up on Facebook. Throughout the fight the mum repeatedly yelled in Spanish "Hit harder" also telling her daughter to bite her opponent. She was later charged with child abuse and contributing to the delinquency of a minor.

-While applying for a job as a dancer at the Ritz Cabaret club for gentlemen, a woman was arrested by some police officers who'd heard that she'd delivered a baby recently. The woman told the cops that she had no idea, which kicked off a search for the missing infant. The, but not the only, mistake here was refusing to answer officers questions which it turns out is a parole violation. The felony warrant for her arrest admittedly didn't help much either. What happened next is just bizarre: shortly after police put out an alert for the baby, two women called saying they had him. They told investigators another woman gave them the baby and he had no milk or diapers but they went and bought those items. The women then agreed to meet officers and hand over the infant, who was fine.

-Smoking cigarettes is bad for babies. But, tell that to 20-year-old English mum who smoked between 15-20 cigarettes every day while pregnant with her daughter, Lilly. She told the BBC that she believed injecting the dangerous levels of carbon monoxide (from the smoke) into her bloodstream, her baby would get stronger, because her heart would be forced to work harder "on its own". Not surprisingly, little Lilly was born prematurely and had a low birth weight.

-A British woman living in San Francisco says she injects her eight-year-old daughter with Botox to "get rid of her wrinkles". The 34-year-old does this to help her daughter Britney "keep up" in the insanely competitive world of child beauty pageants. She says Britney is used to the painful injections of the bacterial botulinum toxin, which can cause some pretty nasty side effects, although the little girl did admit that she used to cry when first given the shots.

-A woman who punished her 9 year-old godson by making him sit in a bathtub while she poured boiling water on him was probably lucky to only get 6 months in jail. Unfortunately the boys road to recovery was far longer requiring skin grafts and reconstructive surgery. The wicked godmother also made the boy clean the kitchen after she burned him. In severe pain, the youngster said his feet were too blistered to clean... soooo she threatened to beat him if he didn't clean.

-When a Texas mother decided her young daughter was reading a book incorrectly, she felt hopeless. Her daughter was just not getting it. So, like any sane mother looking to dole out a fitting punishment for such a heinous crime as getting a few words wrong during a child's learning process she picked up a nearby iron and pressed it to the 10-year-old's face. Twice. The iron was on ofcourse and, tragically, the little girl was horrifically burnt. And that's not all. Not only did she seriously injure the little girl, she also didn't treat the injuries. The kid went to school, burns and all, telling a school nurse that she'd accidentally connected with a hot skillet, which is when people started getting suspicious.

-A central Georgia couple pleaded guilty to having their 14-year-old daughter engage in sex with a man so that they would not have to make monthly payments on their second-hand minivan. Sandra Davis, 37, of Dodge County, pleaded guilty to child molestation and was sentenced to eight years in prison on Monday. Davis did not physically abuse her daughter, but she did admit to encouraging her to trade sex for the van payments. They were sentenced to 10 years in prison and 10 years' probation.

-"The 5-month-old was dropped off at his parents' house strapped into his car seat. Eight days later, he was found in the same position" said Peoria County State's Attorney during a bond hearing for the parents. "He died from starvation due to neglect from his parents" The 5 month-old only weighed 2 lbs. more than what he weighed at birth. He was found lying in his own waste, which had not been changed or attended to in 8 days.

-Police claim that a Chicago mum killed her three-month-old son and then took the dead infant shopping with her. Authorities believe that Smith murdered the little boy because he wouldn't stop crying, by holding him down with a blanket over his tiny face. Then, she went to sleep, like a baby. Only she woke up the next day, got up, dressed her dead baby, got him into his Baby Bjorn (harness) and brought him along on an hours-long shopping excursion.

-There is no way to make this woman sound like a decent human being. She started smoking pot with her daughter when the child was 12. By 14, she was helping the girl shoot up heroin when she was too "dope sick" to do it herself. She used her daughter to obtain drugs from hospitals by having her fake illnesses, and is even accused of having her daughter trade drugs for sex with a 21-year-old man.

-A Mississippi dad decided to let his eight-year-old son drive their car on the interstate so that he could take a nap, while his four-year-old sat in the backseat… without a seat belt. The least surprising part of this story is that the father was intoxicated when he made this awesome decision.

-A Japanese mum was arrested in connection with the death of her 3-year-old daughter after the toddler was bound and stuffed into a garbage bag, where she later suffocated. Why, you ask? Mum was quoted as saying that the little kid had thrown away the family's gaming console and those things cost a lot of money! And not only that, mum was also upset that her daughter was "fussy and noisy" when she and her husband were trying to play games

ORSM VIDEO: MOVEMENT EDITION

Want to contribute to Orsm? Just click here and do eeeet!!

THINGS YOU'LL NEVER HEAR A GUY SAY

-Here honey, you use the remote.
-You know, I'd like to see her again, but her breasts were just too big.
-Oooww Channing Tatum? That's one movie I gotta see!
-While I'm up, can I get you anything?
-Of course I don't want to fuck your sister.
-No I don't want you to touch my junk today.
-Honey since we don't have anything else planned, will you go to the wallpaper store with me?
-Sex isn't that important... sometimes, I just want to snuggle.
-Why don't you go to the mall with me and help me pick out a pair of shoes?
-Aww, forget Monday night football, let's watch Revenge.
-Hey let me hold your purse while you try that on.
-We never talk anymore.

THINGS YOU'LL NEVER HEAR A CHICK SAY

-What do you mean today's our anniversary?
-Can we just not talk to each other tonight? I'd rather just watch TV.
-Ohh, this diamond ring is way too big!!
-And for our honeymoon we're going fishing in Alaska!
-Can our relationship get a little more physical? I'm tired of being 'just friends'.
-Honey, does this outfit make my butt look too small?
-Aww, don't stop for directions, I'm sure you'll be able to figure out how to get there.
-Is that phone for me? Tell 'em I'm not here.
-I don't care if it is on sale, $300 dollars is way too much for a dress.
-I'm on my period - I'll just have to give you a blowjob instead!

WHAT MAKES YOU A BAD PARENT?

Two Irishmen walk into a pet shop. Right away they go to the bird section and Mick says to Paddy "Dats Dem!"

The shopkeeper comes over and asks if he can help. "Yeah, we'll take four of dem dere budgies in dat cage op dere" says Mick. "Put dem in a pepper bag". The shopkeeper does as asked and the two pay for the birds and leave.

They get into Mick's van and drive until they reach a cliff with a 300 foot drop. "Dis looks loike a grand place" says Mick. He then takes the four birds out of the bag, places them on his shoulders and jumps off the cliff.

Paddy watches as his mate drops off the edge and goes straight down for a few seconds followed by a SPLAT!

As Paddy looks over the edge of the cliff he shakes his head and says "Fock Dat, is budgie jumping is too fockin dangerous for me..."

A few minutes later, Seamus approaches. He too has been to the pet shop and he's carrying the familiar 'pepper bag'. He then pulls a parrot out of the bag and Paddy notices that in the other hand Seamus is carrying a gun.

"Watch dis Paddy" he says, as he launches himself over the edge of the cliff. Paddy watches as half way down Seamus takes the gun and blows the parrot's head off. Seamus continues to plummet until there is another SPLAT! and he joins Mick at the bottom of the cliff.

Paddy shakes his head and says "An' oim never troyin that parrotshooting noider..."

After a few minutes, Sean strolls up. He too has been to the pet shop and walks up with his 'pepper bag'. Instead of a parrot he pulls a chicken out of the bag and launches himself off the cliff with the usual SPLAT!

Once more Paddy shakes his head - "Fock me Sean, first der was Mick wit his budgie jumpin, den Seamus parrotshooting and now you fockin' hengliding!"

RANDOM SHITE

We've all heard the overused "#1 site for whatever" line but believe me when I say MyFreeCams.com is actually it! Hundreds of real girls getting nude in front of a webcam chatting, stripping and just about anything else you can convince them to do! You're able to watch unlimited live webcam shows with full audio and chat. Oh and did I mention it's absolutely totally 100% completely FREE!? Getting on is as easy as clicking here but be prepared to lose your day!

A huge muscular man walks into a bar and orders a beer. The bartender can't help but stare at the guy because in contrast to his large muscles, the man has a head that is the size of an orange. The bartender hands him the beer and says "You know, I'm not gay but I want to compliment you on your physique, it's really phenomenal! But I have a question: why is your head so small?"

The big guy nods slowly. He's obviously fielded this question many times. "One day" he begins "I was hunting and got lost in the woods. I heard someone crying for help. I followed the cries and they led me to a frog that was sitting next to a stream". "No shit?" says the bartender, thoroughly intrigued.

"Kiss me, kiss me and I will turn into a genie and grant you three wishes" the frog says. "I looked around to see if I was alone and gave the frog a kiss. POOF! The frog turned into a beautiful voluptuous naked woman. She said 'You now have 3 wishes'".

"I looked down at my scrawny 115 pound body and said 'I want a body like Arnold Schwarzenegger!' She nodded and snapped her fingers, and POOF! there I was so big that I ripped out of my clothes and was standing there naked! She then asked 'What is your second wish?'"

"I looked hungrily at her beautiful body and replied 'I want to make sensuous love with you by the stream'. She nodded, laid down and beckoned me. We made love right there by the stream for hours! God I was a love machine".

"Afterwards, as we lay next to each other, sweating from our glorious love making she whispered in my ear, 'You know you have one more wish. What will it be? I looked at her and replied 'How about a little head?'"

JUST NICE TITS BECAUSE WHAT ELSE DO YOU NEED?


God created the mule, and told him "You are mule. You will work constantly from dusk to dawn, carrying heavy loads on your back. You will eat grass and lack intelligence. You will live for 35 years". The mule answered "To live like this for 35 years is too much. Please, give me no more than 20".

And it was so.

Then God created the dog, and told him "You are dog. You will hold vigilance over the dwellings of Man, to whom you will be his greatest companion. You will eat his table scraps and live for 30 years". The dog responded "Lord, to live 30 years as a dog like that is too much. Please, no more than 10 years".

And it was so.

God then created the monkey, and told him "You are monkey. You shall swing from tree to tree, acting like an idiot. You will be funny, and you shall live for 20 years". The monkey responded "Lord, to live 20 years as the clown of the world is too much. Please, Lord, give me no than 10 years".

And it was so.

Finally, God created Man and told him "You are Man, the only rational Being that walks the earth. You will use your intelligence to have mastery over the creatures of the world. You will dominate the earth and live for 20 years".

The man responded "Lord, to be Man for only 20 years is too little. Please, Lord; give me the 15 years the mule refused, the 20 years the dog refused, and the 10 years the monkey rejected". And so God made Man to live 20 years as a man, then marry and live 15 years like a mule working and carrying heavy loads on his back. Then, he is to have children and live 20 years as a dog, guarding his house and eating the leftovers after they empty the pantry; then, in his old age, to live 10 years as a monkey, acting like an idiot to amuse his grandchildren.

And it is so...

ORSM VIDEO




Aaaaaand BREATH. That felt like a big update. Perhaps because it was. Just fucking love that it somehow managed to get itself finished on time.

-Check out the site archives. Its the decent thing to do.
-Next update will be next at some point between Wednesday and Friday but neither of those days. Can you solve the puzzle to work out which day?
-Tell your friends, family, colleagues, co-workers and neighbours to check out ORSM-DOT-NET otherwise my friend Ray will not even try to make it look like he cares what you're saying.
-Need to clear your conscience? Judge me? Want to fight me? Threaten me? Sit on my lap and talk about the first thing that pops up? Show me the twins? Then go for it! Just make sure you email me here!

Until next time be good, stay off the chems and nice dick. Enjoy. Mr. Orsm.
orsmupdate 2015.01.15-20.24

Welcome to putting socks on dirty feet.

15 days into Jan and acutely aware a couple of extra weeks break would have proved incredibly useful. Its been an absolute fuck fest of a [work] week and despite many, many hours trying to get through the mail bag, I've again fallen short. At very least though there's some interesting info gleaned...

Firstly, it's embarrassing how bad I was I AM at replying to you guys. Far too many random questions that could probably have quickly been answered and weren't. Can't exactly reply to someone 10 months later can you? They'll think you're a fuckwit. Conversely, by not replying in the first place may already have achieved that. Ooops.

Gmail sent an email recently with various stats for the year. In 12 months I sent 998 emails... less than 3 a day on average. Incoming mail was a different story. Sorry; very different story. Kind of explains everything too. In 2014 over 31,000 emails pummelled my inbox. About 85 a day... or enough to make it next to impossible to keep up with them. Admittedly a whole bunch of those are updates from tech support or Facebook notifications or whatever whatever so not like each and every one needs a response anyway. Sometimes its just easier to have a cursory scroll through and see if there's anything urgent otherwise move on to something more pressing.

If there's a lesson here its that Orsm should have a facility for you guys to upload stuff rather than be slaughtered with so much mail. I did actually have a programmer build one a couple of years ago but the final product wasn't good or intuitive or really anything else it should have been so rather than implement it [and make life harder for myself], I decided not to [and make life harder for myself]. Ohhh its annoying being me.

Moving on. Life is about to enter a strange transitional phase. Whereas once upon a time weekend days would be the night before still going, they eventually segued to roaming the dog beach and washing the car, and then there was the year or two of house building stuff and now its trying to work itself out where things will go next. Pretty clearly going to be something kid related before long but right now there's a gap. What this led to was an idyllic start to Saturday - a bit of exercise, breakfast on the back patio and a couple of relaxing hours hanging with my bitches. It almost qualified as that one day I tried for all Xmas holidays where everyone just stays home and chills the fuck out. Unfortunately, as they say, all good things. We headed off midday-ish to do the airport run for our besties who've been here for the past month. Always sad to see them go, especially knowing it'll be another 1-2 years before next we meet. That said, its almost a relief when they go because it drastically reduces the social events they inadvertently spawn.

Kicked off Sunday doing odd unfinished jobs around the house before heading out to dim sum it up with a mate. Home a few hours later it was straight back into it. As so many people will tell you about building or renovating: you never really finish; there's always something which needs doing. So so so true however I'm getting damn close - managed to get a crap load done with no less than a dozen tasks ticked off the list. The whole weekend only required one hardware store visit and have even been returning stuff that was never used. Not going to replenish my bank account in any significant way but does help to stem the rapid depletion.

Alright. That wrap of excessively ordinary goings-on is now concluded so grab your rubber gloves, some baby oil, warm up the nipple clamps and cover the floor in plastic whilst we skedaddle in to the rest of the update. Speaking of which, this was a stupidly hard update to do because, as mentioned, I've been flat out sorting through Reader Mail. Left me with about half the usual time to do the update... which makes it a miracle that it turned out so insanely awesome. Check it...

LOL Enhance!Finally Someone Sticks It To Every Cop Show In The Last 15 Years - Fight ChurchFight Church: Pastor Eric Dammann Punches Kid For 'Not Taking The Lord Seriously' - Never EndsBrutal 150 Car Pileup Just Never Ends - Try SurviveTry And Survive Talking To Your Girlfriend In This 'Choose Your Own Adventure' Video - Love ThisThis Is What Happens When You Fall Asleep... - ArticulateWorld's Most Articulate Monster Truck Fan Explains Her Love Of The Sport - Parent FailsParenting FAILS! 60 Examples of Child Rearing That Highlight You're Doing It WRONG! - Oh No No!Husband Gets Revenge After Wife Tries To Smash Cake In His Face - Pure MuscleAmericars: The United States Life Long Obsession With Classic American Cars

FUBARIt's Up To You To Take Up Arms And Rescue The Civilians And Eliminate The Bad Dudes Who Seem To Be Everywhere! - Superb BodLana Kendrick In Blue Underwear Will Be With You All Day - Wardrobe FailLaura Govan Pops Out A Boob On The Red Carpet - Miley NudeWe've Waited Forever And Now, Finally, Miley Cyrus Is Completely Nude - Hard DoggyHot Amateur Fucked From Behind On The Table - ManiacsISIS Kid Executes 2 Russian Spies - First TimersBoy And Girl Fuck For The First Time - Sex SlavesHow I Made Mum And Sis My Sex Slaves - How??After Cumming Its Normal That A Dick Is Just Too Sensitive To Continue, You Just Want It To Be Left Alone. But Not This Guy... - God TierSome Girls Have Absolutely No Shame

AbandonedThis Is A Challenging Escape Game, Just Begging For Your Attention. - Silly SlutNaked Camslut Teasing A Pizza Delivery Guy Could Have Backfired Spectacularly. - FuckwitsDumbass Parents Give Their Baby A Gun - Die Cunt!Uncensored Footage Of Charlie Hebdo Terrorist Being Shot To Death By Police - BrazenBold Couple Plays Hide The Salami At The Park. - WTF!?Holy Fucking Hell WTF Did I Just Watch? - AbusedDrugged And Abused During Medical Examination - OK Bai!Bai Ling Gives Us A Nipple Peek While Out Shopping - Arab SlutNew Porn Star Mia Khalifa Dethrones Lisa Ann On Pornhub And Receives Death Threats From The Muslim World - Ass EatenAllison Williams Gets Her Salad Tossed In The Girls Season Premiere - BouncingJuicy Jugg Queen Rides A Toy Like It Owes Her Money

A man goes into his doctor's office for an annual physical. After a while, the doctor comes out and says "I'm sorry Bill, but we have discovered you have a condition which only allows you another 6 weeks to live". "But Doctor" Bill replied "I feel great. I haven't felt better in years. This just can't be true. Isn't there anything I can do?" After a moment the doctor said "Well, you might start going down the street to that new health spa and take a mud bath every day". Excitedly Bill asked "And that will cure me?" "No" Replied the doctor "but it will get you used to being covered in dirt".
--
The blonde went to an eye doctor to have her eyes checked for glasses. The doctor directed her to read various letters with the left eye while covering the right eye. The blonde was so mixed up on which eye was which that the eye doctor in disgust took a paper sack with a hole to see through, and put it on her head to cover up the appropriate eye and asked her to read the letters. As he did so, he noticed the blonde had tears streaming down her face. "Look" said the doctor "there's no need to get upset about getting glasses". "I know" agreed the blonde "But I kind of had my heart set on wire frames".
--
I woke up this morning at 8, and could sense something was wrong. I got downstairs and found the wife face down on the kitchen floor, not breathing! I panicked. I didn't know what to do. Then I remembered McDonald's serves breakfast until 11:30.
--
Two fellows stopped into an English pub for a drink. They called the proprietor over and asked him to settle an argument. "Are there two pints in a quart or four?" asked one. "There be two pints in a quart" confirmed the proprietor. They moved back along the bar and soon the barmaid asked for their order. "Two pints please, miss, and the bartender offered to buy them for us". The barmaid doubted that her boss would be so generous, so one of the fellows called out to the proprietor at the other end of the bar "You did say two pints, didn't you?" "That's right" he called back "two pints".

ORSM VIDEO

IT'S PROBABLY THE BEST THING TO EVER HAPPEN TO ONLINE PORN. SERIOUSLY. EVER. HERE'S WHY YOU'LL CARE

FLIGHT HORROR STORIES

-A flight years ago from to Nairobi. Our plane is delayed for something like two hours due to the fact that they can't find the co-pilot. The whole time we're sitting on the plane. Eventually the captain comes on air and says that he's sorry for the delay but they really can't find the co-pilot. He then informs us that he's going to fly the plane anyway by himself. We are told that this isn't a big problem what with flying aids and the like but if anyone has any misgivings then they are free to leave the plane now. We all look at each other in a bemused way but nobody leaves. We take off and everything is cool until a few hours into the flight the pilot comes on-air once again. He has a very thick English accent. He says something like "Ladies and gentlemen, this is your captain speaking. Everything is in tip-top shape and we're flying along just nicely here on this beautiful African day. Just a small matter for your attention - I have to leave the cabin for just a moment, which as I'm sure you're all aware will leave us with an absence of pilots flying the plane. Do not be alarmed as we are flying on auto-pilot and I should not be gone from the cabin for more than a minute. Thank you". Click. We all just look at each other as the little cabin door opens and the pilot steps out. He takes a large elastic band from out of his pocket and wraps it around the door handle, thus holding open the cabin door. He then walks down the central aisle of the plane to the bathroom at the rear. A hundred heads turn to stare at him as he walks casually by. A moment after he enters the bathroom the plane enters a small pocket of turbulence, jolts up and down suddenly, and we watch in disbelief and not a small measure of horror as the elastic band snaps and the cabin door closes. One of the flight attendants scurries back to the bathroom with one of those frozen-in smiles and emerges moments later with the pilot tucking in his trousers. He half sprints down the aisle and then comes to a sudden stop as he surveys the situation before him. Not a word is said by any of us. We just watch. There is a hurried conversation between the stewardess and the pilot, which results in her rushing to the back of the plane and coming back with a small fire-axe. The pilot takes the axe, walks up to the door and starts chopping his way through. In his enthusiasm he makes the hole a little bigger than what was probably required. He hands the axe back to the stewardess, reaches through the hole and unlocks the door. He enters the cabin and closes the ruined door behind him, even though we can plainly see him now through the gaping, jagged hole. He sits in his chair, dons his head gear and makes a small announcement "Ladies and gentlemen, this is your captain speaking. We've just experienced a slight technical difficulty, but we now have matters under control. The weather in Nairobi is for scattered showers and thunderstorms. Thank you for your attention". Click.

-On a flight from JFK to Heathrow post-9/11, while the plane was about 4th or 5th in line for take-off, an American lady demanded to be let off the plane. The attendant naturally refused since the doors were closed and they were almost at the runway. The lady went nuts and called 911 from her cell phone and said she was an American citizen being held against her will on a foreign airline and they were about to take off and she was going to be taken to another country. In about 3 or 4 minutes police and FBI vans surrounded the plane, pulled her out and grounded the flight pending further investigation. In the end, she was just a nutjob who ruined everyone's flight.

-In 2011, a passenger on a Ghana-bound flight from Washington DC exchanged some heated words with the man seated in front of her, who had apparently taken a very inopportune time to lean back. The heated words were, of course, just the amuse-bouche to the "smack in the head" that was the main event. Another passenger stepped in, a flight attendant intervened, and the pilot turned that plane around and headed right on back to Dulles. The problem was, the plane hadn't gotten very far and still had about 63,000 litres [52 tonnes] of fuel left. That's a lot of fuel, far too much to land with. So what's a pilot with a heavy-arse plane full of potentially violent, unruly passengers to do? Fly around for half an hour until some of that excess weight gets burned off, of course. Which, for some reason, prompted the US Air Force to jump into the mix by sending two F-16 fighter jets to hang out about 300m above them. When the plane eventually landed, the Dulles police were waiting, the passengers were eventually deemed free to go, and everyone spent the night in a hotel until the rescheduled flight the next morning.

-Seated side-by-side on a 14-hour overseas flight, two business-class passengers became romantically involved. At some point they began kissing and fondling each other while sitting in their seats. The passion became so intense that the couple began having sexual intercourse in their seats. Bewildered passengers immediately began ringing their flight attendant call buttons. Despite the flight attendants' urgent pleas, the couple refused to terminate their airborne lovemaking. Ultimately, the captain had to intervene. It was necessary for him to physically separate the lovers to get them to stop.

-Had a couple 'sleeping' near the back of the plane on an empty flight - her head was under a thin airplane blanket on his lap, obviously giving him some special oral attention while he concentrated on squeezing his eyes shut and not making noise. I did a double-take as I walked past them; it was just so obvious what was happening. I told my co-worker who went to take a look for herself and agreed. At the end of the flight, the girl tried to give the blanket back to my co-worker, who just said, 'Oh, you keep it, you might need it on your next flight.'"

-After take-off, the flight crew noticed that the toilets didn't quite seem to be working so they made a short pit stop in Dublin which turned into an overnight stay. But hey, at least they weren't going to be stuck crossing their legs on a transcontinental flight, right? Not quite. On the second take-off attempt, the crew once again noticed something might be wrong with the toilets, the sewage flowing down the aisles of the plane being their main clue.

-A few years ago on a United Airlines flight from Buenos Aires to New York, Gerard B. Finneran, an investment banker, went totally bonkers. Newspaper accounts said that after becoming intoxicated, Finneran demanded more alcohol from the flight attendants. When they refused, he began helping himself to the liquor supply. After being cut off a second time, he became visibly angry. He pushed one flight attendant (federal offense No. 1), verbally threatened another (federal offense No. 2), interfered with a third who was assisting a sick passenger (federal offense No. 3), then walked up to the first-class cabin, dropped his pants and defecated on a service cart in plain view of the passengers and crew. Then he stepped in his own feces and tracked it through the main cabin (federal offences Nos. 4, 5 and possibly 6). Finneran was arrested upon landing in New York. He subsequently pleaded guilty to assault and was sentenced to two years' probation. In addition, he was given 300 hours of community service and a $5,000 fine and was ordered to pay more than $50,000 in restitution to the airline and to reimburse fellow passengers for the price of their tickets.

-My dad was on a flight to go somewhere for vacation. Everyone was well into the flight when this guy in a nice suit had this liquid pouring onto him from the overhead cabin. The guy screamed out "WHAT THE HELL IS THIS?!" and without missing a beat this little old lady with a thick Southern accent says "Das my shrimp!". This was pre 9/11, so she was somehow able to get frozen shrimp on a plane.

-Chatty seat-neighbours can be a nightmare, but be careful what you wish for - the alternative could be even worse. At least, that's what a Swedish Woman flying Kenya Airways found out once upon a 10-hour flight. As soon as the woman sat down in her chair, she decided that the man directly across the aisle from her wasn't looking so good - excessively sweating and having seizures being the clue. Eventually, a passenger with medical experience started attempting cardiac massage, but the attempts to revive the passenger were unsuccessful, and just hours into the very, very long flight, he was deemed to have passed away. Although it was a crowded flight, the people sitting directly next to the man were moved away. Except the woman of course who was stuck. Not sure what to do, the plane crew wrapped the man in a blanket and laid him out across three seats. What did Kenya Airways do for the poor women forced to look death in the face in the most literal sense possible for 10 hours? Refunded half her ticket price.

-While a female flight attendant was serving food from the meal cart, a female passenger thrust a small bundle of trash toward her. "Take this" the passenger demanded. Realising that the trash was actually a used baby diaper, the attendant instructed the passenger to take it to the lavatory herself and dispose of it. "No" the passenger replied. "You take it!" The attendant explained that she couldn't dispose of the dirty diaper because she was serving food - handling the diaper would be unsanitary. But that wasn't a good enough answer for the passenger. Angered by her refusal, the passenger hurled the diaper at the flight attendant. It struck her square in the head, splattering her with chunks of freshly brewed baby poop. Infuriated, the attendant leapt upon the passenger, strangling her until passengers could separate the two.

-One of my best friends was a flight attendant for a few years, so I've heard some insane stories from her. My absolute favourite was when she had to wait on Nicki Minaj in first class on a flight. She said Nicki was pretty much the worst passenger she'd ever waited on. She was rude, demanding and kept doing weird shit like order a vodka cranberry and when the flight attendant would deliver it she'd take one sip, hand it back to her and ask for another. Apparently her whole posse kept doing this until they had gone through almost all the mini bottles.

-We don't even want to imagine what might have happened had the toilets been overflowing on this Qantas light from Chile to Sydney, Australia because when 26 passengers start uncontrollably vomiting, you better pray the toilets don't decide to follow suit. The 26 afflicted were part of a group of students and their teachers. The teens apparently came down with a bug that, unfortunately for them and every single person on the plane, hit just as the plane was taking off. Once the plane finally landed, the paramedics greeted the gang of vomiting, defecating teens as the plane was sent away to be disinfected.

-During a full flight between New York and London, a passenger noticed that the sleeping man in the window seat looked a bit pale. Sensing that something was wrong yet not wanting to wake him, the concerned passenger alerted flight attendants, who soon determined that the sleeping man was actually dead. Apparently, he had died a few hours earlier because his body was completely cold. Horrified by the prospect of sitting next to a dead man, the passenger demanded another seat. But the flight was completely full. Finally one flight attendant had an inspiration. She approached a uniformed military officer, and he agreed to sit next to the dead man for the duration of the flight.

SOAKING WET PUSSY MEANS SHES GOOD TO GO

EMPLOYEE NOTICE

Due to the current financial situation caused by the slowdown in the economy, the Government has decided to implement a scheme to put workers of 50 years of age and above on early, mandatory retirement, thus creating jobs and reducing unemployment.

This scheme will be known as RAPE (Retire Aged People Early).

Persons selected to be RAPED can apply to the Government to be considered for the SHAFT program (Special Help After Forced Termination).

Persons who have been RAPED and SHAFTED will be reviewed under the SCREW program (System Covering Retired-Early Workers).

A person may be RAPED once, SHAFTED twice and SCREWED as many times as the Government deems appropriate.

Persons who have been RAPED could get AIDS (Additional Income for Dependents & Spouse) or HERPES (Half Earnings for Retired Personnel Early Severance).

Obviously persons who have AIDS or HERPES will not be SHAFTED or SCREWED any further by the Government.

Persons who are not RAPED and are staying on will receive as much SHIT (Special High Intensity Training) as possible. The Government has always prided themselves on the amount of SHIT they give our citizens.

Should you feel that you do not receive enough SHIT, please bring this to the attention of your MP, who has been trained to give you all the SHIT you can handle.

Sincerely,

The Committee for Economic Value of Individual Lives (E.V.I.L.)

PS. Due to recent budget cuts and the rising cost of electricity, gas and oil, as well as current market conditions, The Light at the End of the Tunnel has been turned off.

ORSM VIDEO




Two executives were deep in a Highland forest, on an adventure weekend arranged by their firm. Neither had any real map-reading skills and they became separated from the other members of their team. All they knew was that the final rendezvous point was a remote pub called 'The Stump Inn'.

They trudged through the woods for hours, hopelessly lost until they came to what looked like a fork in the forestry trail. They couldn't agree on which path to take. Eventually, they decided to take one path each. They shook hands and resolved that the last man back to the pub would pay for the drinks.

Four hours later, the man that chose the correct fork was sitting at the pub fireside, enjoying his pint, when his friend staggered in. He was cut, bleeding, battered and bruised as if he had been mugged by a rugby team.

Once the men in the pub got the man settled, he explained "I must have gone around in circles for hours, until I heard the sound of an idling car engine. I headed toward the sound and found a car in a clearing at the end of what looked like a 'lovers lane'. The car was all steamed up and I couldn't see who was inside, but I could hear more than one voice. So, I thought that I could ask for directions and I knocked on the driver's window. Now, the man in the car must have been a complete psychopath, because as soon as I asked him, 'How far is the Stump Inn?' he jumped out of the car and beat the shit out of me!"

THE MILF PHOTO MIX THAT CHANGES EVERYTHING [OR NOTHING]

Why is MyFreeCams.com one of the most awesome websites in the history of forever? Firstly, there are hundreds of hot models online at any given time AND you can watch their live webcam feed in HQ with sound AND chat. Secondly, you don't need a credit card or have to install any dodgy software - it's all absolutely free! And finally, why do I sound so fucking excited? Because MyFreeCams really is that brilliant. Click here to check it out now!

ORSM VIDEO

FLIGHT HORROR STORIES (continued)

-I was on a flight that had to be diverted because a man began having a heart attack. The passenger across the aisle yelled at the flight attendant because she was going to miss her connecting flight because of the delay. What a giant bitch.

-As torturous as even a typical delay might seem, it's infinitely worse if you've already landed safely at your destination. And they won't let you get off the plane for eight goddamn hours but that's what happened to one British Airways flight that managed to land at JFK in the midst of Snowpocalypse 2010. Apparently the temporary imprisonment was due to the fact that immigration officials had already gone home for the evening.

-Passengers on a flight from Miami to San Juan, Puerto Rico, were stunned by the actions of one deranged passenger. He walked to the rear of the plane, then charged up the aisle, slapping passengers' heads along the way. Next he kicked a pregnant flight attendant, who immediately fell to the ground. As if that weren't enough, he then bit a young boy on the arm. At this point the man was restrained and handcuffed by crew members. He was arrested upon arrival.

-When bad weather closed the Dallas/Fort Worth airport for several hours, departing planes were stuck on the ground for the duration. One frustrated passenger, a young woman, walked up to a female flight attendant and said "I'm sorry, but I have to do this". The passenger then punched the flight attendant in the face, breaking her nose.

-I was on a flight when some poor guy passed away on the plane. We diverted to NY and emergency personnel carried him off the plane and his widow was also escorted from the plane. Just before we took off to resume our flight, some jackass in the front row looks at the clearly stricken flight attendant and asks if we now all get free drinks.

-No two seats on an aeroplane are created equal. Sure, aisle seats are usually preferred ideal, but they lose status when that aisle seat is next to a pile of screaming babies and/or a gaggle of vomiting teenagers. Even that, though, is better than no seat at all, as Arthur Berkowitz can surely attest to. This 57-year-old man was forced to stand for the entire seven-hour duration of a US Airways Flight because his (extremely apologetic) 180kg seat-mate required a bit more than one seat could offer. Sheer discomfort aside, this presents a host of safety risks, not the least of which was the fact that Berkowitz was unsecured during both take-off and landing. US Airways apologised for the incident and admitted that they made a mistake by allowing the man to only purchase one seat. But apparently it wasn't that regrettable, because the airline's compensation was a meagre one-fourth of the ticket price.

-A flight attendant returning to work after a double-mastectomy and a struggle with multiple sclerosis had a run-in with a disgruntled passenger. One of the last to board the plane, the passenger became enraged when there was no room in the overhead bin above his seat. He snatched the bags from the compartment and threw them on the floor, then put his own bag in the empty bin. After hearing angry cries from passengers, the flight attendant appeared from the galley to see what the fuss was all about. When the passengers explained what happened, she turned to the offending passenger. "Sir, you can't do that" she said. The passenger then rose from his seat and broke her jaw with one punch.

-One mother may have had the worst flight ever when a man slapped her crying 19-month old child. Their flight was on final descent when her son started to cry. A male passenger told her to "shut that nigger baby up!". The guy then slapped the child in the face, scratching the boy below his right eye and causing him to scream even louder.

-For some reason, a drunken passenger began throwing peanuts at a well-built man across the aisle. The man was sitting with his wife, minding his own business. When the first peanut hit him in the face, he ignored it. After the second peanut struck him, he looked up to see who had thrown it. He threw a harsh look at the perpetrator, expecting him to cease immediately. When a third peanut hit him in the eye, he'd had enough. "Do that again" he warned "and I'll punch your lights out". But the 'tosser' couldn't resist. He did it one last time. The victim got out of his seat, then laid a punch so hard the assailant was knocked out cold. The plane was diverted to the closest airport and the peanut-tosser was kicked off.

-Thanks to Hollywood's predilection for making the most spectacularly horrifying aeroplane crash scenes imaginable, people tend to get a little nervous during plane flights, and that's when everything's going fine. Throw in a bit of turbulence and things really start to take off. Back in 2004 (just three short years after 9/11), an American Airlines pilot decided to take the opportunity to ask every Christian on the plane to raise his or her hand, going on to say "If you are not, you're crazy". Understandably, no one seemed too eager to raise their hands, although the pilot still suggested everyone look around for the pious amongst them and "use the flight wisely". American Airlines profusely apologized for the incident, saying that apparently the pilot had just come back from a mission trip that, presumably, went well. Because that guy was on a roll.

-Flying on Yemenia Airways from Sanaa to Khartoum an elderly passenger decided it was tea time soon after take-off, but before the flight crew started serving beverages. He went into the aisle, squatted down on his haunches, and tried to light a fire upon which to brew up, on the floor of the aircraft. Other passengers started swatting him and stomped out the embers before the crew could get to him.

-Although some horror stories are just that, others kind of seem worth it, at least from afar. That's the case with American Airlines' Whitney Houston impersonator from 10,000m up. Apparently very shaken by the death of the pop icon, one woman was deemed an "unruly passenger" when she refused to stop belting out Whitney Houston tracks. She must not have been doing the songstress justice, though, because the flight had to be diverted to Kansas on its trek to JFK from Los Angeles. Even as the woman was being escorted off the plane, she continued to scream sing "I Will Always Love You" in homage to the departed Houston.

-Another story involves a State Department communicator transferring from the US to Saudi Arabia with his family in 1982. Among his family was a 95lb Rhodesian Ridgeback dog. Upon arrival at Dhahran Airport, all the luggage was unloaded from the Lufthansa 747 aircraft, including one empty dog cage. The cargo area was searched, the airplane's cargo compartments were searched... no dog. Of course, paperwork was filed and phone calls were made back to Frankfurt, where the dog was to have been put on the plane. Frankfurt ground personnel swore the dog was on the plane when it took off. A week later, the dog was found... in the wing of the aircraft after it landed in Hong Kong. The dog had somehow gotten out of its cage and made its way into free space in the hold and, eventually, the wing of the plane. The plane had been flying for the entire week on a circuit between Tokyo and Frankfurt. The dog was dehydrated, very hungry, and not well-pleased by his ordeal. The airline considered billing the owner for the damage the dog had caused to the plane but decided that the bad publicity would cost more in the end.

-Unfortunately, not all potentially unstable passengers are of the fun variety. This man on an Icelandair flight is a prime example. That duty-free alcohol is hard to resist, and after downing an entire bottle of it, the man allegedly began accosting and hitting passengers, going so far as to attempt to choke the person next to him. Oh, and he kept screaming about how the plane was going to crash. The solution to this problem turned out to be none other than duct tape. The passengers rallied together and taped the man's feat, torso, and mouth tightly against his seat, effectively incapacitating him/causing him to instantly regret downing that entire bottle.

-On a non-stop flight from JFK Airport to Riyadh, a scheduled 20-hour flight, an American man freaked out about returning to his job in Saudi Arabia. He obviously hated it there and didn't want to go back. Most likely, he was on contract and would not receive his full pay (and certainly no bonuses) unless and until he fulfilled his contract, though, so he intended to go back. He just flipped. He started arguing with a Saudi sitting near him, cursing the Kingdom and its inhabitants. They got into a fight in the aisle. The American took a big swing at the Saudi at one point and missed. He did not miss the flight attendant, however. She went sprawling, unconscious, to the floor. Funnily enough the plane had just left the gate and wasn't even on the taxiway yet. The plane was pushed back to the gate, a half-dozen cops boarded the plane and removed the American and the Saudi. Fifteen minutes later, as the doors were about to be closed again, a cop came back aboard. He walked toward the rear of the plane and collected the 10 year old son of the American who had been seated apart from his father. They took him off the plane, presumably to be put in the care of Child Services.

-In early 2001, I was in the control tower at YQM (Moncton International Airport in New Brunswick, Canada. This was before 9/11 and the flight crew could leave the cockpit door open. ATC received a call from a Westjet flight that had recently taken off, requesting landing clearance. Apparently, a child had brought a hamster on the flight. The hamster escaped and made its way into the cockpit. The flight crew was unable to catch the hamster and decided to turn the plane around.

ORSM VIDEO

Want to contribute to Orsm? Just click here and do eeeet!!

An old sailor and an old marine were sitting at the RSL arguing about who'd had the tougher career.

"I did 30 years in the Corps" the marine declared proudly "and fought in three of my country's wars. Fresh out of boot camp, I hit the beach at Okinawa, clawed my way up the blood-soaked sand, and eventually took out an entire enemy machine gun nest with a single grenade. As a sergeant, I fought in Korea. We pushed back the enemy, inch by bloody inch, all the way to the Chinese border, always under a barrage of artillery and small arms fire. Finally, as a gunny sergeant, I did three consecutive combat tours in Vietnam. We humped through the mud and razor grass for fourteen hours a day, plagued by rain and mosquitoes, ducking under sniper fire all day and mortar fire all night. In a firefight, we'd fire until our arms ached and our guns were empty, then we'd charge the enemy with bayonets!"

"Ah..." said the sailor, with a dismissive wave of his hand "All shore duty, huh?"

IS IT JUST ME OR ARE SHORTS GETTING SHORTER?

YOU'VE GOT TO LOVE THE IRISH...

-Firemen have just rescued an Irish man with his penis stuck in a condom machine. They asked him what happened and he said "The sign says, insert £2 and push knob in".
-Definition of an Irish husband: He hasn't kissed his wife for twenty years, but he will kill any man who does.
-Joe says to Paddy "Close your curtains the next time you're having sex with your wife. The whole street was watching and laughing at you yesterday". Paddy says "Well the joke's on them 'cos oi wasn't even at home yesterday".
-If you die from alcohol poisoning, you're considered a lightweight.
-"I got stuck behind a tractor" is a perfectly valid reason for being late.
-Murphy told Quinn that his wife was driving him to drink. Quinn thinks he's very lucky because his own wife makes him walk.
-Saying "I will aye" means that you definitely won't.
-You're scared of the wooden spoon.
-The late Bishop Sheen stated that the reason the Irish fight so often among themselves is that they're always assured of having a worthy opponent.
-"Fuck it, it's grand" means that you couldn't be bothered to finish it properly.
-An American lawyer asked "Paddy, why is it that whenever you ask an Irishman a question, he answers with another question?" "Who told you dat?" asked Paddy.
-Saying you're going for a drink means you might not be seen again for 3 days.
-Paddy's in the bathroom and Murphy shouts to him "Did you find the shampoo?" Paddy says "Yes but it's for dry hair and Oi've just feckin' wet mine".
-Mick walks into Paddy's barn and catches him dancing naked and playing with himself in front of a tractor. Mick says "Jaysus Paddy, what're ye doing?" Paddy says "Well me and Mary haven't been gettin' on in the bedroom lately and the therapist recommended oi do something sexy to attracter".
-Saying "Now we're sucking diesel" means that you are happy with the outcome of the situation.
-Q: Why are Irish jokes so simple? A: So the English can understand them.
-You can insert the name of a gardening tool into any sentence and it still makes sense. e.g. "I had a rake of drink last night" or "I'll be out in a minute, I'm just shovelling down the dinner".
-Reilly went to trial for armed robbery. The jury foreman came out and announced "Not guilty". "That's grand!" shouted Reilly. "Does that mean I can keep the money?"
-"For the craic" is the best reason for doing anything.
-Irish lass customer: "Could I be trying on that dress in the window?" Shopkeeper: "I'd prefer that you use the dressing room".
-Paddy says to Mick "Oi'm ready for a holiday, only this year Oi'm going to do it a bit different. T'ree years ago Oi went to Spain and Mary got pregnant. Two years ago Oi went to Italy and Mary got pregnant. Last year Oi went to Majorca and Mary got pregnant". Mick asks "So what are you going to do this year?" Paddy replies "Oi'll take her wit' me!"
-Paddy and Mick finds three hand grenades, so they take them to a police station. Mick says "What if one explodes, before we get there?" Paddy answered "We'll lie and say we only found two".
-You ring someone and ask "What are ye at?" which means do you fancy going to a bar getting pissed coming home walking on your ankles.
-Mrs. Feeney shouted from the kitchen "Is that you I hear spittin' in the vase on the mantel piece?"
"No" said himself "but I'm gettin' closer all the time".
-The person that you insult most is probably your best friend.
-When you have been seeing her for a week and you have not had sex yet!! GET HER BUCKED.
-Q: What do you call an Irishman who knows how to control a wife? A: A bachelor.
-Nobody can go a day without saying "Jaysus" "Holy feck" "I don't believe ye" "Did you hear?"
-"The dogs" bollocks" means something is brilliant.
-Finnegan: "My wife has a terrible habit of staying up 'til two o'clock in the morning. I can't break her of it". Keenan: "What on earth is she doin' at that time?" Finnegan: "Waitin' for me to come home".
-"He's fond of a drink" means he suffers from severe life-threatening alcoholism.
-The word "like" goes in every sentence.
-"O'Ryan" asked the druggist "did that mudpack I gave you improve your wife's appearance?" "It did surely" replied O'Ryan "but it keeps fallin' off!"
-"Fook off!" means "Are you serious?"
-Paddy goes to America for the first time, walking up 5th Avenue. He sees a building on fire and rushes over to see people stuck at the 4th floor windows. He shouts up "Oi'm Paddy-John Dara O'Neill, the Oirish rugby player! Jump and Oi'll catch ye's". A girl jumps out and Paddy catches her, a guy jumps and Paddy gets him too. Then a black guy jumps and Paddy lets him hit the concrete, then shouts up "Come on now folks, there's no point t'rowin down the burnt ones!!
-Did you hear about the Irish newlyweds who sat up all night on their honeymoon waiting for their sexual relations to arrive?
-It's perfectly acceptable to call your mother "mammy" even though you are a fully grown adult.
-Tea is the solution to every problem.
-My mother wanted me to be a priest. Can you imagine giving up your sex life and then once a week people come in to tell you the details and highlights of theirs?
-The best cure for a hangover is more drink.

RANDOM SHITE

PICTURE THIS: YOU GO TO A WEBSITE. HOOK UP WITH AN ACTUAL REAL GIRL. GET A BILL FOR $0. HERE'S HOW

We've all heard the overused "#1 site for whatever" line but believe me when I say MyFreeCams.com is actually it! Hundreds of real girls getting nude in front of a webcam chatting, stripping and just about anything else you can convince them to do! You're able to watch unlimited live webcam shows with full audio and chat. Oh and did I mention it's absolutely totally 100% completely FREE!? Getting on is as easy as clicking here but be prepared to lose your day!

A former Sergeant in the Marine Corps took a new job as a high school teacher. Just before the school year started, he injured his back.

He was required to wear a plaster cast around the upper part of his body. Fortunately, the cast fit under his shirt and wasn't noticeable.

On the first day of class, he found himself assigned to the toughest students in the school.

The smart alack punks, having already heard the new teacher was a former Marine, were leery of him and he knew they would be testing his discipline in the classroom. Walking confidently into the rowdy classroom, the new teacher opened the window wide and sat down at his desk.

When a strong breeze made his tie flap, he picked up a stapler and stapled the tie to his chest.

Dead silence... the rest of the year went very smoothly.

EVERYONE LOOKS BETTER IN GLASSES...

Two women had been having a friendly lunch when the subject turned to sex.

"You know, John and I have been having some sexual problems" Linda told her friend. "That's amazing!" Mary replied "So have Tom and I. We're thinking of going to a sex therapist" said Linda. "Oh, we could never do that! Wed be too embarrassed!" responded Mary. "But after you go, will you please tell me how it went?"

Several weeks passed, and the two friends met for lunch again. "So how did the sex therapy work out, Linda?" Mary asked. "Things couldn't be better!" Linda exclaimed. "We began with a physical exam, and afterward the doctor said he was certain he could help us. He told us to stop at the grocery store on the way home and buy a bunch of grapes and a dozen donuts. He told us to sit on the floor nude, and toss the grapes and donuts at each other. Every grape that went into my vagina, John had to get it out with his tongue. Every donut that I ringed his penis with, I had to eat. Our sex life is wonderful, in fact it's better than it's ever been!"

With that endorsement Mary talked her husband into an appointment with the same sex therapist. After the physical exams were completed the doctor called Mary and Tom into his office.

"I'm afraid there is nothing I can do for you" he said. "But doctor" Mary complained "you did such good for Linda and John, surely you must have a suggestion for us! Please, please, cant you give us some help? Any help at all?"

"Well, okay" the doctor answered. "On your way home, I want you to stop at the grocery store and buy a sack of apples and a box of cheerio's..."

ORSM VIDEO




Well well well... what have we here? Oh yeah... its the motherfucking END! Do yourself and read on a bit. Will save you a a whole bunch of heartache...

-Check out the site archives again and again and again.
-Next update will be next Thursday. Hopefully. House to myself all week so surely can find a million better ways to make that work for me than working on the update...
-Tell your friends, family, colleagues, co-workers and neighbours to check out ORSM-DOT-NET otherwise my friend Ray will hit you hard and hit you fast with a major -and I mean major- leaflet campaign.
-Need to clear your conscience? Judge me? Want to fight me? Threaten me? Sit on my lap and talk about the first thing that pops up? Show me the twins? Then go for it! Just make sure you email me here!

Until next time be good, stay off the chems and SHHHHHH YOU'LL WAKE THE BABY. Enjoy. Mr. Orsm.
orsmupdate 2015.01.08-16.08

Welcome to having an opinion on everything.

So let's start the new year with some good news because -by far- the question I'm most frequently asked is "WHERE'S READER MAIL GONE?". You'll all be happy to know that I've been busily motoring through a pile of about 500 or so submissions from the last year. That 500 is the best of the best, filtered from the tens of thousands you guys destroy my inbox with and its about time they saw the light of day. However there's some bad news... 500 is a lot of emails and try as I might there was/is more involved cajoling them than someone not quite back in productivity mode could manage in a couple of days. Look, what I'm trying to say is keep your fingers crossed for a huge Reader Mail update either next week, or at very worst, the week after or if that doesn't happen then surely has to be the week after...

-CLICK HERE TO SEE WHAT YOU MISSED LAST MONTH ON ORSM-

Moving on. I was pretty fucking adamant that the Xmas break would be big on the downtime. Or at very least, I demanded, we'd set aside a day to switch the fucking phones off, lock the fucking doors and just fucking zone out from the world. It was after all a brutal year that didn't ever let up; finding a day to ourselves shouldn't have been that hard. In reality though we never even came close. Some of you long time readers may well recall my annual babblings about taking a few days over the break to simply play PC games. Turns out that is now but a distant memory. Managed less than an hour of a game I didn't even get half way through last Chrissy. It's given way to grown up shit like playing house and playing with the nappy destroyer.

Excluding several impromptu barbecues I think (they begin to blur) we hosted 4 separate events - Xmas dinner, Boxing Day/housewarming, NYE and a surprise party thing. All crap loads of fun but you know how it goes for the host... there's more prep and cooking and clean up duty than just hanging out. Actually as it turned out the lead up feverishly trying to finish the house was chaotic, as was the 3-stop schedule trying to cover all sides of the family on Christmas Day, which rolled into a 10 hour Boxing Day party before loading the car up and jetting off first thing next morning. I'm all for getting the most out of life but holy fuck. Add to that we had (and still have) extended fam staying with us. Believe me when I say you're a lot less inclined to strut the Christmas kilos around the house, balls hanging out of the boxer shorts, when there's a relatively innocent 18yo girl lurking. There was more family beyond her and a large segment of friends in town which we were eager to spend time with too.

The opportunity to scurry south with some of those buddies was one at which we lunged. The last trip down was mid-2013. Good to get back and essentially spend the duration drunk or pretty close to it whilst enjoying okay food and the typically contemptuous service. In a way the highlight was the accommodation - me, GF and baby in a tiny motel room. She hasn't slept with us since probably 6 weeks of age. Incredibly amusing listening to her gurgle, fart, giggle over and over throughout the night.

When you factor all these factors into 2 weeks its actually pretty easy to see how that one day didn't materialise. Definitely not the end of the world and I'm not even pissed about it but the told-ya-so pessimist within can't possibly see when there'll be another chance to nail it until next December...

Arguably the biggest fail that was saved was New Year's Eve. Being Perth its an absolute guarantee of waiting long, long into the early hours for a cab so after the maximum amount of toing and froing it was decided to head for a local pub. Tickets were pricey at $100 but included drinks, dinner, entertainment and was within staggering distance of home. 30 minutes after arriving dinner was discarded as inedible. Didn't even bother sending it back. An hour after arriving the drinks were finished. We ask about ordering a bottle of vodka - 'special' price is $200 per bottle. Wankers. Only a 300% profit margin in there and that's for Absolut. Even Russians won't touch the stuff. So a dozen of us leg it back to our place and raid any booze we can find, mixing drinks with reckless abandon and had a fucking great time as everyone got a bit loose.

Due to a bunch of reasons too boring to go in to I woke up at 6am to an empty house on NY's morning. Not a single sign of a hangover, I magically felt fucking great and went on to score huge brownie points by having the house cleaned and vacuumed before anyone returned.

Alright lets move on. We all know I could babble on for a few [read: many] more paragraphs but its just unnecessary. All I'd be doing is delaying you from undoubtedly the sickest update all year thus far. Check it...

DebunkedCute Girl Doing What She Can To Prove The Stereotype Wrong - BURN!Italian Chef Gets Offended By Morning Show Host, Unleashes Classic One-Liner - I Knew It!Eminem Admits He's Actually Gay! - Dream RaceOMG They Finally Did It... the Racing Game Of The Century Is Back...!! - Mile HighJoining The 'Mile High Club' On An Airplane Can Be Very Dangerous Indeed - SupersonicAs Far As Fly Bys Go, This Is One Of The Best - HilariousThis Is What Happens When Men Are Asked To Draw Vaginas - OMFG! - Size MattersFinally The Question Every Male Has Wondered... Does Size Matter? - Toe Time Dakota Johnson Does Camel Toe Like No Other

Stick SquadThe World Is Full Of Evil. Do We Really Think We Can Ever Be Safe? - CrackheadsCrack Heads Are The Best To Fuck With - Tasty TeenPetite Russian Barely Handles This Pounding Barrage - Kinky ChefAngelita Franco Does Some Crazy Naked Stuff In A Movie Called Kick The Cock - DedicatedSeeing Jack Daniel's Make Their Whiskey Barrels Shows How Much They Care About Their Bourbon - Perfect 10Joey Fisher Drops Her Striped Shorts. And I Feel Suitably Teased - Flaps OutChloe Worthington Pantie Upskirt On The Docks - EpicArguably 2014's Most Fucked Up Video - Legendary18 Year Old Manlet Vs Pornstar

Love BombThis Is A Unique, Innovative, Yet Simple Puzzle Platform Game With Interesting New Gameplay And Cute Stylised Art. Blow Up Everything With The Bomb Of Love! - UnderboobTessa Fowler Is Hanging Out. Hanging Everything OUT! - Nips OutBai Ling's Dress Falls Down And Exposes Her Breasts - Shoot it! Man Carrying An Axe Is Shot Dead By A Police Officer - Porn LifeA Fascinating And Sometime Disturbing Behind The Scenes Look At Porn In '9 To 5 Days In Porn - Deep In Little Girl Gets An Insane Cock In Her Ass For The First Time - SleepyGirl Falls Asleep Standing Up At The Bus Stop, Drops And Breaks Her iPhone - Pizza Bikini Jessa Hinton's Pizza Bikini Wont Just Make You Hungry - Drunk Bitch Drunk Bitch Writes A Check Her Ass Can't Cash - NoooooThe Return Of The Giggliest Girl In Porn

An American woman has alleged that Prince Andrew forced her to have sex with him while she was a minor. Meanwhile, Buckingham Palace has offered the woman a goodwill gift of a trip to Paris complete with chauffeur-driven Mercedes.
--
Metropolitan Police have confirmed they have found a number female murder victims who's bodies have been badly mutilated with the exception of their vaginas. The Police state they are looking for a serial killer who doesn't beat around the bush.
--
I was asked by a doctor what my sexual preferences were "Oh, I'm not bothered about any more I told him". Married. He wrote down.
--
A man took a young woman to an X-rated movie, purchased some refreshments and showed his date to her seat. Soon after the on screen action started, she put her hand on the man's lap. Looking over at him, she remarked "I see this is getting you excited, too. But how come it's so cold?" "Because you're jerking off my choc bomb!" the man replied.
--
A man walks into a bar and looks depressed. The bartender comes over and, with a great show of compassion, gives him a beer on the house. "Something bothering you, pal?" the bartender asks. "The wife and I had a fight" the man said. "She doesn't like it when I say the word 'bitch'". "Why is that?" "She thinks I need to learn her mother's real name". Having been married ten years and still living in an apartment the wife would often complain about anything as she was tired of saving every penny to buy a 'dream home'. Trying to placate her, the husband found a new apartment, within their budget. However, after the first week, she began complaining again. "Joel" she said "I don't like this place at all. There are no curtains in the bathroom. The neighbours can see me every time I take a bath". "Don't worry" replied her husband. If the neighbours do see you, they'll buy curtains.

ORSM VIDEO

IT'S PROBABLY THE BEST THING TO EVER HAPPEN TO ONLINE PORN. SERIOUSLY. EVER. HERE'S WHY YOU'LL CARE

WHAT ARE YOU SAYING?

Ever wonder where some of those old sayings come from? Neither have I... and now I'll never worry about wondering again...

A SHOT OF WHISKEY: In the old west a .45 cartridge for a six-gun cost 12 cents. So did a glass of whiskey. If a cowhand was low on cash he would often give the bartender a cartridge in exchange for a drink. This became known as a 'shot' of whiskey.

THE WHOLE NINE YARDS: American fighter planes in WWII had machine guns that were fed by a belt of cartridges. The average plane held belts that were 27 feet (9 yards) long. If the pilot used up all his ammo he was said to have given it the whole nine yards.

BUYING THE FARM: This is synonymous with dying. During WWI soldiers were given life insurance policies worth $5,000. This was about the price of an average farm so if you died you "bought the farm" for your survivors.

IRON CLAD CONTRACT: This came about from the ironclad ships of the Civil War. It meant something so strong it could not be broken.

PASSING THE BUCK/THE BUCK STOPS HERE: Most men in the early west carried a jack knife made by the Buck knife company. When playing poker it as common to place one of these Buck knives in front of the dealer so that everyone knew who he was. When it was time for a new dealer the deck of cards and the knife were given to the new dealer. If this person didn't want to deal he would "pass the buck" to the next player. If that player accepted then "the buck stopped there".

RIFF RAFF: The Mississippi River was the main way of traveling from north to south. Riverboats carried passengers and freight but they were expensive so most people used rafts. Everything had the right of way over rafts which were considered cheap. The steering oar on the rafts was called a "riff" and this transposed into riff-raff, meaning low class.

COBWEB: The Old English word for "spider" was "cob".

SHIP STATE ROOMS: Traveling by steamboat was considered the height of comfort. Passenger cabins on the boats were not numbered. Instead they were named after states. To this day cabins on ships are called staterooms.

SHOWBOAT: These were floating theatres built on a barge that was pushed by a steamboat. These played small town along the Mississippi River. Unlike the boat shown in the movie "Showboat" these did not have an engine. They were gaudy and attention grabbing which is why we say someone who is being the life of the party is "showboating".

OVER A BARREL: In the days before CPR a drowning victim would be placed face down over a barrel and the barrel would be rolled back and forth in an effort to empty the lungs of water. It was rarely effective. If you are over a barrel you are in deep trouble.

BARGE IN: Heavy freight was moved along the Mississippi in large barges pushed by steamboats. These were hard to control and would sometimes swing into piers or other boats. People would say they "barged in".

HOGWASH: Steamboats carried both people and animals. Since pigs smelled so bad they would be washed before being put on board. The mud and other filth that was washed off was considered useless "hog wash".

CURFEW: The word "curfew" comes from the French phrase "couvre-feu" which means "cover the fire". It was used to describe the time of blowing out all lamps and candles. It was later adopted into Middle English as "curfeu" which later became the modern "curfew". In the early American colonies homes had no real fireplaces so a fire was built in the centre of the room. In order to make sure a fire did not get out of control during the night it was required that, by an agreed upon time, all fires would be covered with a clay pot called-a "curfew".

HOT OFF THE PRESS: As the paper goes through the rotary printing press friction causes it to heat up. Therefore, if you grab the paper right off the press it is hot. The expression means to get immediate information.

A SQUARE MEAL: Comes from old wooden sailing ships, where a sailor was served his meal on a square plate that fit in a set of wooden angles on a table so it wouldn't slide off during rolling seas.

A THREE DOG NIGHT: In old England on a very cold night it was common to allow a dog to sleep in bed with you for extra warmth. If it was extremely cold night, it was called a THREE DOG NIGHT.

POSH: An acronym from early English passenger vessels. As there was no air-conditioning in those days, the out-bound (north to south) leg exposed the summer afternoon sun to the starboard side of the ship making those staterooms much warmer than the port side rooms. This was reversed on the leg home. Wealthy passengers were allowed to change sides of the ship to be more comfortable, so their tickets read: Port Out; Starboard Home, and was abbreviated as P.O.S.H., which now denotes very comfortable quarters.

BARRELS OF OIL: When the first oil wells were drilled they had made no provision for storing the liquid so they used water barrels. That is why, to this day, we speak of barrels of oil rather than gallons.

HOT OFF THE PRESS: As the paper goes through the rotary printing press friction causes it to heat up. Therefore, if you grab the paper right off the press it is hot. The expression means to get immediate information.

FALLEN OFF THE WAGON: The expression refers to the water wagons used to sprinkle water on the streets to keep the dust down. During the times of Prohibition in the 19th century, men often climbed onto these wagons and took an oath they would give up alcohol and drink only water. This gave rise to the expression to be on the water cart/wagon; it was later shortened to on the wagon. When these individuals broke their pledge and started hitting the bottle again, they were said to have fallen off the wagon.

NOW THAT IS JUST GLORI-ASS!

Two couples had gone away for the weekend. The two guys, Jack and Bill, have decided to try to persuade their wives to do a bit of partner swapping for the night. After several drinks that night they succeed.

Jack knows it's that time of the month for his wife and the thought of Bill not knowing this makes him smile. The guys agreed that when they sit around the breakfast table the following morning, they will tap their teaspoons on the side of their coffee mug the number of times that they did it with each other's wives.

The next morning they are all at the breakfast table, slightly hung over and quite uncomfortable, when Jack proudly taps his teaspoon 3 times against his coffee mug. After a brief moment of thinking, Bill takes his teaspoon and taps it once on the strawberry jam and 3 times on the vegemite.

ORSM VIDEO




My wife hosted a dinner party for all our friends, some of whom we hadn't seen for ages. Everyone was encouraged to bring their children.

All through the meal my wife's best friend's four year old daughter stared at me as I sat opposite her. The girl could hardly eat her food; just kept staring.

I checked my shirt for spots, felt my face for food and patted my hair in place but nothing stopped her from staring at me. I tried my best to ignore her but finally it was too much for me.

I asked her "Why are you staring at me?" Everyone at the table had noticed her behaviour and the table went quiet for her response. The little girl said "I'm just waiting to see how you drink like a fish…"

ALRIGHT GIRLS - IF YOU'VE GOT EM, GET EM OUT!

Why is MyFreeCams.com one of the most awesome websites in the history of forever? Firstly, there are hundreds of hot models online at any given time AND you can watch their live webcam feed in HQ with sound AND chat. Secondly, you don't need a credit card or have to install any dodgy software - it's all absolutely free! And finally, why do I sound so fucking excited? Because MyFreeCams really is that brilliant. Click here to check it out now!

ORSM VIDEO

After living in Shanghai for 50 years a Chinese man decides to move to Australia. He buys a small piece of land near Mt Isa. A few days after moving in, the friendly Aussie neighbour decides to go across and welcome the new guy to the region.

He goes next door but on his way up the drive-way he sees the Chinese man running around his front yard chasing about 10 hens. Not wanting to interrupt any Chinese custom, he decides to put the welcome on hold for the day.

The next day, he decides to try again, but just as he is about to knock on the front door, he looks through the window and sees the Chinese man urinate into a glass and then drink it.

Not wanting to interrupt another Chinese custom, he decides to put the welcome on hold for yet another day.

A day later he decides to give it one last go, but on his way next door, he sees the Chinese man leading a bull down the drive-way, pause, and then put an ear next to the bull's bum.

The Aussie bloke can't handle this, so he goes up to the Chinese man and says "Jeez Mate, what the hell is it with your Chinese customs? I come over to welcome you to the neighbourhood, and see you running around the yard after hens. The next day you are pissing in a glass and drinking it, and then today you have your head so close to that bull's arse, it could just about shit on you!"

The Chinese man is very taken back and says "Sorry sir, you no understand. These no Chinese customs I doing, these Australian Customs!" "What do you mean mate!?" says the Aussie "Those aren't Australian customs..." "Yes they are!" replied the Chinese man "Travel agent man say to become true blue Australian, I must learn chase chicks, drink piss, and listen to bull shit!"

ORSM VIDEO

Want to contribute to Orsm? Just click here and do eeeet!!

Have you ever wondered who first uttered the phrase "You Gotta Be Shittin Me?"

Well, it just so happens to have originated way back when George Washington was crossing the Delaware River with his troops. There were 33 (remember this number) in Washington's boat. It was extremely dark and storming furiously and the water was tossing them about.

Finally, Washington grabbed Corporal Peters (remember this name) and stationed him at the front of the boat with a lantern. He ordered him to keep swinging it, so they could see where they were heading.

Corporal Peters, through driving rain and cold, continued swinging the lantern back and forth, back and forth. Then a big gust of wind and a wave hit and threw Corporal Peters and his lantern into the Delaware.

Washington and his troops searched for nearly an hour trying to find Corporal Peters, but to no avail. All of them felt terrible, for the Corporal had been one of their favourites.

Sometime later, Washington and his troops landed on the other side, wet and totally exhausted. He rallied the troops and told them that they must go on. Another hour later, one of his men said "General, I see lights ahead". They trudged toward the lights and came upon a huge house. What they didn't know was that this was a house of ill repute, hidden in the forest to serve all who came.

General Washington pounded on the door, his men crowding around him. The door swung open, and much to his surprise stood a beautiful woman. A huge smile came across her face, to see so many men standing there.

Washington was the first to speak "Madam, I am General George Washington and these are my men. We are tired, wet, exhausted, and desperately need warmth and comfort".

Again, the Madam looked at all the men standing there, and with a broad smile on her face, said "Well General, you have come to the right place. We can surely give you warmth and comfort. How many men do you have?" Washington replied "Well Madam, there are 32 of us without Peters".

And the Madam said "You gotta be shittin me!"

GOING TRIBAL

A New Zealander buys several sheep, hoping to breed them for wool.

After several weeks, he notices that none of the sheep are getting pregnant, and phones a vet for help. The vet tells him that he should try artificial insemination.

The farmer doesn't have the slightest idea what this means but, not wanting to display his ignorance, only asks the vet how he will know when the sheep are pregnant.

The vet tells him that they will stop standing around, and instead will lie down, and wallow in the grass, when they are pregnant.

The man hangs up and gives it some thought. He comes to the conclusion that artificial insemination means he has to impregnate the sheep himself. So, he loads the sheep into his Land Rover, drives them out into the woods, has sex with them all, brings them back, then goes to bed.

Next morning, he wakes and looks out at the sheep. Seeing that they are all still standing around, he deduces that the first try didn't take, and loads them in the Land Rover again. He drives them out to the woods, bangs each sheep twice for good measure, brings them back, and goes to bed exhausted.

Next morning, he wakes to find the sheep still just standing around.

"Try again". he tells himself, and proceeds to load them up, and drive them out to the woods. He spends all day shagging the sheep, and upon returning home, falls knackered into bed.

The next morning, he cannot even raise himself from the bed to look out of the window.

He asks his wife to look, and tell him if the sheep are lying in the grass. "No" she says "They're all in the Land Rover, and one of them is beeping the horn".

RANDOM SHITE




PICTURE THIS: YOU GO TO A WEBSITE. HOOK UP WITH AN ACTUAL REAL GIRL. GET A BILL FOR $0. HERE'S HOW

We've all heard the overused "#1 site for whatever" line but believe me when I say MyFreeCams.com is actually it! Hundreds of real girls getting nude in front of a webcam chatting, stripping and just about anything else you can convince them to do! You're able to watch unlimited live webcam shows with full audio and chat. Oh and did I mention it's absolutely totally 100% completely FREE!? Getting on is as easy as clicking here but be prepared to lose your day!

SENIOR MOMENTS

SUPERSEX
A little old lady who had lost her marbles was running up and down the halls in a nursing home. As she walked, she would flip up the hem of her nightgown and say "Supersex". She walked up to an elderly man in a wheelchair, flipping her gown at him, she said "Supersex". He sat silently for a moment or two and finally answered "I'll take the soup".

ROMANCE
An older couple were lying in bed one night. The husband was falling asleep but the wife was in a romantic mood and wanted to talk. She said "You used to hold my hand when we were courting". Wearily he reached across, held her hand for a second and tried to get back to sleep. A few moments later she said "Then you used to kiss me". Mildly irritated, he reached across, gave her a peck on the cheek and settled down to sleep. Thirty seconds later she said "Then you used to bite my neck..." Angrily, he threw back the bed clothes and got out of bed. "Where are you going?" she asked. "To get my teeth!"

DOWN AT THE RETIREMENT CENTRE
80-year old Bessie bursts into the rec room at the retirement home. She holds her clenched fist in the air and announces "Anyone who can guess what's in my hand can have sex with me tonight!!" An elderly gentleman in the rear shouts out "An elephant?" Bessie thinks a minute and says "Close enough".

OLD FRIENDS
Two elderly ladies had been friends for many decades. Over the years, they had shared all kinds of activities and adventures. Lately, their activities had been limited to meeting a few times a week to play cards. One day, they were playing cards when one looked at the other and said "Now don't get mad at me... I know we've been friends for a long time but I just can't think of your name. I've thought and thought, but I can't remember it. Please tell me what your name is". Her friend glared at her. For at least three minutes she just stared and glared at her. Finally she said "How soon do you need to know?"

SENIOR DRIVING
As a senior citizen was driving down the motorway, his car phone rang. Answering, he heard his wife's voice urgently warning him "Vernon, I just heard on the news that there's a car going the wrong way on M25. Please be careful!" "Hell" said Vernon "It's not just one car... It's hundreds of them!"

DRIVING
Two elderly women were out driving in a large car - both could barely see over the dashboard. As they were cruising along, they came to major crossroad. The stop light was red, but they just went on through. The woman in the passenger seat thought to herself "I must be losing it. I could have sworn we just went through a red light". After a few more minutes, they came to another major junction and the light was red again. Again, they went right through. The woman in the passenger seat was almost sure that the light had been red but was really concerned that she was losing it. She was getting nervous. At the next junction, sure enough, the light was red and they went on through. So, she turned to the other woman and said "Mildred, did you know that we just ran through three red lights in a row? You could have killed us both!" Mildred turned to her and said "Oh! Am I driving?"

BIKINIS. NEED I SAY MORE?

A teacher asks the kids in her 3rd grade class "What do you want to be when you grow up?"

Little Kevin says "I wanna start out as a Marine Pilot, then be a billionaire, go to the most expensive clubs, find me the finest hooker, give her a Ferrari worth over a million bucks, an apartment in Copacabana, a mansion in Paris, a jet to travel throughout Europe, an Infinite Visa Card, and all the while banging her like a loose screen door in a hurricane".

The teacher, shocked, and not knowing what to do with this horrible response from little Kevin, decides not to acknowledge what he said and simply tries to continue with the lesson.

And how about you, Sarah?" "I wanna be Kevin's hooker".

ORSM VIDEO




If you ask me, that was an extremely solid way to kick off 2015. Even if you dont ask me I'll still tell you it was an extremely solid way to kick off 2015. And its only the first of another 50 or so between now and the next substantial break. Sigh.

-Check out the site archives or I'll draw some particularly mean cartoons about your false god.
-Next update will be next Thursdizzle.
-Tell your friends, family, colleagues, co-workers and neighbours to check out ORSM-DOT-NET otherwise my friend Ray will wish you an UNHAPPY New Year.
-Need to clear your conscience? Judge me? Want to fight me? Threaten me? Sit on my lap and talk about the first thing that pops up? Show me the twins? Then go for it! Just make sure you email me here!

Until next time be good, stay off the chems and don't let yourself go. Enjoy. Mr. Orsm.