Welcome to goodbye summer.
I've hit that shitty time of the year when all the big bills are due at once. We all have one. First up was the bill from a tradesman who came to fix some stuff. Any chance that was going to be a cheapy? Nope. Next up, the house insurance is due. Tomorrow. They keep sending reminder text messages. If I don't pay it then it pretty much guarantees someone will leave candles burning and subsequent catastrophic fire. There's a monstrous "maybe we should have been a tiny bit less casual with our water usage over summer" bill sitting here too. But all those are puny compared to the car service. No one expects that a mechanic will *just* service your car... there is *always* going to be something they find which *must* be done ASAP. You know its really going to hurt when they have to keep the car overnight because the work couldn't be finished in a day. There are more I could waffle on about but you get the idea although they haven't all been bad. The most recent electricity bill was $30. Loving my solar panels right now.
Speaking of obscenity and money. Around the early 2000's I went to register orsm.com. It was available but I was flat broke and didn't have a credit card. Months later I went to register it and someone had registered so went with the .net instead. Kind of made sense with the original orsm.ii.net address anyway. A few years later I got in touch with the guy who owned it. We were exchanging offer/counter-offer emails. Remember saying he could have all the money in my PayPal account - something like $972. He was close but ultimately refused to budge from $1,500 or whatever it was. Since then the .com domain has passed from broker to broker and every now and then I'll request a price for shitzengiggles. The last time, a few years ago, I scoffed at the preposterous $30,000. I checked in again this week and was shocked (and flattered) to see they are now asking US$90k... that's over AUD$120,000! Love to know how they come up with the valuations. Just whack a huge price and hope someone is cashed up enough not to care?
Email has actually been a good source of entertainment lately. Last week I made some comments about Adelaide: "a place I vowed never to return... it's boring as fuck. Sorry South Aussies but you know it's true". Completely justified and literally everyone who's ever been there will agree. The locals however... not so much...
Ian writes: "It's a shame your such a moronic tosser because you have a great site. It's tossers like you bagging another state that stops me from wanting to visit yours. If you haven't worked it out by now, you live at the arse end of the world and if it wasn't for fly in fly out workers there would be barely anyone in your overpriced state. Pull your head in you knob".
Hilarious. Okay so I concede my comments were perhaps a little inflammatory and unfair... after all Rrrradelaide does have an excellent airport so not ALL bad. The outrage must have been strong because Ian didn't read on to where I said Melbourne was the best city - never even mentioned my home, Perth. And no one is denying Perth is overpriced and was, for a while, propped up by mining and FIFO's. Now the boom is over it's supported by the tens of thousands formerly unhappy South Australians who've moved here. Honestly, ask any West Aussie and we will talk your ear off about our nanny state with its expensive coffee, terrible service and over congested roads... but it could be worse. How? Well at least we're not Adelaide...
Alright let's move on. Today's update is an absolute fucking ripper. You're going to percolate with every click of the mouse so cover the floor with towels, pull on your rubber gloves and lube up because this puppy is sicker than something that is really, really sick. Check it...

Total SLUTThis Woman Soon Regrets Turning Down Homely Looking Dude - Thrilling RideRoad Testing The Incredible Beast That is Kawasaki's Supercharged Ninja H2 Streetbike - THIS Is NewsThe News In Albania Is Awesome - Dirty Minded?50 Completely Innocent SFW Photos That Will Conclusively Prove You Have A Dirty Mind - Steamy FuckJade Nile Is Naked With Her Legs And Pussy Lips Spread As She Sits On This Guys Face For Him To Lick And Suck Her Pussy. What Happens Next? Well Let's Just Say It Ends With A Big Sticky Load Going Down Her Throat! - Tinder HowToHow To Get Laid On Tinder: 10 Rules From Real Users - Bit HarshGirl Gets Whipped And Beaten By Two Men For Posting Nude Photos Of Her Husband - That EasyThis Guy Dared Elite Hackers To Hack Him And Is Shocked By The Results - Small TipDenny's Waiter Tipped With Blowjob


Crazy BiotchEver Been On A Flight With Someone This Insane? - Gigi's NipGigi Hadid Boob Pops Out Of Her Dress On The Runway - Fuck Yeh!Jessica Simpson's Cleavage Looks Amazing In This Dress! - Oh My...Love Her Or Hate Her... That Ass Is Seriously Fucking Amazing! - Fucking IdiotDumbass Shoots Himself In The Head - Balls DeepBig Dick Wolf Goes Balls Deep In Some Tight Ass - No BoundariesThis Fucking German Girl Has Zero Boundaries - Madness!Jet Skis Run For Their Lives Out Of Waimea Bay As An Insane Set Rolls In - OMFG!Man With A Huge Blade Stuck In His Belly After A Fight - U Will Fapp!Most Girls' First Sex Experience Is With One Of Their Best Friends And These 2 Are No Different. They Borrowed Dads Car, Found A Nice Quiet Place And Film Themselves Eating Each Other Pussies.


Double SnatchFucking Zombies Just Staring At Their Smart Phones And Giving No Fucks For Their Surroundings Are Hard To Feel Sorry For And These Dumb Asses Were Asking For It. - She Leakin!That's Right, Work That Hoe Quita... Or Is It "Work That Hoquita"? Either Way Precious Is Walking Around A Bloody Mess Now. - Stupid Hot Playboy Chick Alyssa Arce Getting Naked On The Beach Is Stupid Hot. - Ego crushedSome German Guys On A BMW M3 Have Had Their Ego's Crushed - Violatingublic Humiliation Goes Way Too Far - Ultra FreakWhoever The Doctor Is That Made These Monstrosities, Should Lose His License. - Miley SideboobMiley Cyrus Topless In Mesh Top While Out Shopping - Sexy GenieIf You Were Lost In The Desert And Came Across A Tent With This Sexy Genie Inside, Would You Forget That You Were Thirsty? - Stripper Trix

Tom finally decided to tie the knot with his long-time girlfriend. One evening, after the honeymoon, he was welding some stuff for fun. His new wife was standing there at the bench watching him. After a long period of silence she finally spoke, "Honey, I've just been thinking, now that we are married maybe it's time you quit spending all your time out here in the shop. You probably should just consider selling all your welders along with your gun collection and that stupid vintage Harley-Davidson. Tom got a horrified look on his face. She said, "Darling, what's wrong?" He replied, "There for a minute you were starting to sound like my ex-wife." "Ex-wife!" she screamed, "YOU NEVER TOLD ME YOU WERE MARRIED BEFORE!" Tom replied: "I wasn't."
--
A man was walking to a bar and on his way he found a girl tied up to the railroad tracks. He untied her and they had sex. Guy gets to the bar, friends ask why he's so late, tells them about the girl he found and all the different positions they fucked in. Friends give him props and ask if he got head, man replies "I couldn't find it".
--
Did you hear about the Jewish paedophile? He comes out from behind the bushes and says "Hey little boy, want to buy some sweets?"
--
Guy goes to a whorehouse. After asking for a quick, cheap shag, he is shown into a dark room with one bed a naked lady lying there ready. He sets to work. He pushes in for all he's worth, giving it his all... it had been a while for him and he wasn't really looking to please her anyways. As he buries himself as deep as he can go, she spits in his face. He knows this is the cheapest shag he is gonna get and so wipes his face and goes in for another almighty push, the bitch spits in his face again! Having enough this time he goes back to reception to complain at the lack of respect this whore is showing him. Finishing his rant, he waits while the fat controller on reception hollers to the joke of security, the fat guys come over... "Guys I need you to go empty the stiff in room 10". "She'll be ready again soon if ya want to wait, sir".
ORSM VIDEO
IT'S PROBABLY THE BEST THING TO EVER HAPPEN TO ONLINE PORN. SERIOUSLY. EVER. HERE'S WHY YOU'LL CARE
JUST ASK THE CONCIERGE...
-Enlisting the help of Jerome, a top-class concierge from the InterContinental, Los Angeles, an American fashion designer cried "help" even after he had left for the airport. Not content with the ordinary cuisine served on-board his flight, the guest enlisted the help of the hotel's chef who arranged his own menu including smoked salmon pizza from Beverly Hills. The gastronomic delights, as well as expensive silverware to serve them, were delivered just in time for take-off.
-On the last day of his New Delhi vacation, one traveller decided he wanted to give his 12-year-old son an authentic rickshaw so enlisted the tour guide from the Taj Mahal hotel. Picking out the perfect rickshaw he offered the driver $300 and the deal was done. But the vehicle had to be dismantled piece by piece, cleaned, packed and rushed to the airport before the guy departed.
-A refund was requested by a guest at another hotel because his dog did not have a pleasant stay.
-The concierge at the Four Seasons Tented Camp, located in Thailand, fulfilled a customer's request to have photographs taken of his children with a snake. After calling a local friend who owned a giant python, the guests were delighted with their pictures, taken with the 12 foot long, 265 pound snake right on the hotel property.
-A real grass patch to be brought to their room so that their pet can relieve itself on the grass rather than being brought outside".
-We get a lot of interesting requests, as well as questions like "What time of the year do the elk turn into moose?"
-A guest at a hotel in Portugal craved cheesecake from his favourite bakery in New York. The hotel accommodated by having one flown in for the next day.
-One male guest requested that his king-sized white cotton duvet cover be replaced with a Ben 10 duvet cover.
-An American couple, visiting Monasterio Cuzco in Peru, asked the staff of the Chef Concierge Hotel if they could take the red clay tiles covering the roofs of the nearby buildings. The concierge was able to ship duplicate tiles back to their home in the United States with a total cost of $200 for the tiles and $6,000 for the shipping.
-A couple ready to leave Nova Scotia asked the concierge what time they shut off Niagara Falls as they would like to get there before that hour.
-One guest of the Radisson Blu Aqua Hotel in Chicago wrote in her reservation notes that she wanted her room to feature a framed photo of David Hasselhoff.
-A guest only wanted to stay in the hotel 'if we had a fully yellow room.' Lucky we do and he finally checked in.
-At the Four Seasons Resort The Biltmore in Santa Barbara, California, senior concierge Katie Allan was faced with an irate guest whose wedding centrepiece -a custom fingerprint artwork- hadn't arrived in the mail. The wedding was hours away. In a few hours, the concierge found an artist and had a courier pick up the appropriate canvas and paints. The artist created artwork similar to the original and the team used hairdryers to blow dry the canvas to and get it ready just in time.
-A bride realised four hours prior to her wedding that she got her dress dirty the night before on a drunken adventure in Seattle. It was a trip to the local dry cleaner for me - I had to assist the dry cleaner with cleaning the wedding dress and shortly after meet the bride at the wedding venue.
-A guest asked the concierge for a taxi to take him to Chicago's O'Hare Airport. Since he was in Dallas, the concierge suggested a better option might be the closer Dallas/Fort Worth departure level.
-A Gold Coast hotel was asked to buy alpacas for a Middle Eastern family and another was asked to arrange a sight-seeing trip to Sydney, Melbourne, Alice Springs and the Great Barrier Reef all in one day.
-An insomniac guest requested a night-time lullaby from a Rooms Division Manager in Gauteng - who obliged and sang his guest to sleep.
-Two guests at Switzerland's Swiss Diamond Hotel requested an extra executive deluxe room room in addition to the executive deluxe room already booked for their "beautiful dog" to stay for the standard rate of $300 per night.
-A hotel guest was very ill with the flu. I suggested that I call the hotel doctor. She asked instead if I would go down to a Chinese herbalist in Chinatown to pick up horsetail tea. When I arrived at the herbalist, I was asked to sit down for an examination and present my tongue to be 'read' while the herbs were crushed into a tea. The doctor then suggested that I discontinue eating meat until I was well.
-A very affluent guest celebrating his son's bar mitzvah once requested that the concierge arrange a football pitch and the Israeli soccer team to come and play a match against his son and his friends. Our concierge was able to put him in touch with one of the largest Jerusalem soccer teams, with which they were very pleased.
-A guest at the Hotel Puente Romano thought his bed was too high so requested that the feet be cut off in order to make it a more comfortable height. The hotel refused.
-At the St. Ermin's Hotel in Westminster, London, a guest requested a daily supply of Kobe beef fillet for his dog. The concierge team bought and couriered the steaks from a nearby restaurant daily. Two 150-gram Kobe beef steaks retail for around $50 in England.
-You might think it would be impossible to obtain a live goat at 2am. Well, apparently nothing is impossible for chef concierge of the St. Regis Bahia Beach Resort, Puerto Rico, who needed to do just that for a documentary film crew whose biggest star, a male goat, had passed away during the night and needed a replacement between 3 and 4:30am.
-The Sofitel Chicago Water Tower welcomed guests staying in December who decided to celebrate an early Christmas because the guy was shipping out for military service overseas. The concierges purchased a tree from one of the local greenhouses and had it placed in the room prior to their arrival. In advance, the wife shipped the concierges their holiday ornaments, stockings and a few small gifts. Armed with all of those props, the concierges decorated the tree, hung the stockings, wrapped the presents and staged their celebration all before the guests walked into the hotel for a magical Christmas holiday.
Want more? We've covered this back in July '15. You can find them by clicking here.
REDHEADS/GINGERS/RANGA'S/MUTANTS/CARROT TOPS ARE AWESOME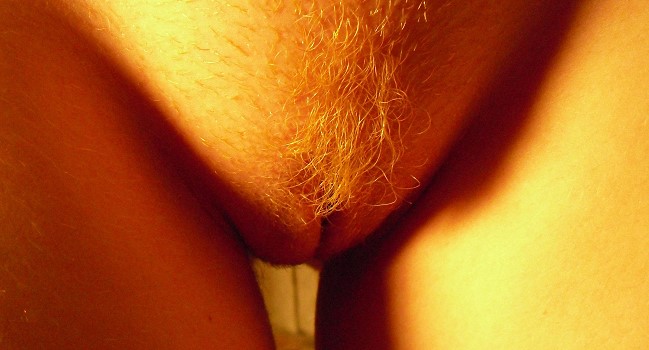 A game warden came upon a duck hunter who had bagged 3 ducks and decided to "enforce the laws pending". He stopped the hunter, flashed his badge and said "Looks like you've had a pretty good day. Mind if I inspect your kill?"
The hunter shrugged and handed the ducks to the warden. The warden took one of the ducks, inserted his finger into the duck's rectum, pulled it out, sniffed it, and said "This here's a Washington state duck. Do you have a Washington state hunting license?"
The hunter pulled out his wallet and calmly showed the warden a Washington state hunting license. The warden took a second duck, inserted his finger in the bird's rectum, pulled it out, sniffed it, and said "This here's an Idaho duck. Do you have an Idaho state hunting license?"
The hunter, a bit put out, produced an Idaho state hunting license. The warden took a third duck, conducted the same finger test, and said "This here's an Oregon state duck. Do you have an Oregon state hunting license?"
Once again, only this time more aggravated, the hunter produced the appropriate license. The warden, a little miffed at having struck out, handed the ducks back to the hunter and said "You've got all of these licenses, just where the hell are you from?"
The hunter dropped his pants, bent over, and said "You're so smart, YOU tell ME!"
ORSM VIDEO
There were four nuns, who had been together in the same convent all of their adult years, all having become nuns immediately after leaving high school. Now in their mid-forties, these nuns began to discuss how much of real life they had missed, and how limited had been their experiences in the 'real' world. Finally they conceived a plan, to correct this lack of experience, before their looks were entirely gone.
They pooled such savings as they had, borrowed money from relatives, and all four went on a long weekend junket flight to that ever popular, world capital of sin, Las Vegas.
As soon as they hit the strip, the four nuns ditched their habits, and did the rounds of all the beauty shops, the boutiques, and the shopping malls. All dolled up, made up, and ready to go, they spent the entire weekend on the town, having a marvellous time, and catching the red-eye back home Sunday night.
Monday morning they went to their parish priest, and asked him if he could hear their confessions. The priest replied, "Certainly sisters, just line up here outside the confessional, and I'll hear your confessions one at a time."
The first nun entered the confessional, beginning her confession as usual, and then told the priest about her trip to Vegas. "Father, I have gambled, I have drunk spirits, I have smoked, and I had a wonderful time. I also touched a man's penis with my left hand."
The priest nearly had heart failure, but slowly he composed himself, and said to the nun "Sister, if you are truly repentant, say three Hail Mary's, perform one act of charity, and dip your left hand in the Holy Water, and you shall be forgiven."
With that, the first nun left, and second nun entered...
"Father, forgive me, for I have sinned. I have partaken of alcohol, I have worn make-up, I have used tobacco, and in general I had a terrific time. Also, I touched a man's penis with my right hand." The priest was nearly catatonic with this news, but as he recovered, he told the nun "Sister, if you are truly repentant, say three Hail Mary's, perform two acts of charity, and dip your right hand in the Holy Water, and you shall be forgiven."
The second nun left, and all of a sudden, all hell broke loose outside the confessional. The priest opened the door to see the last two nuns fighting, wrestling on the floor, and destroying their clothes and the church in the process. The priest shouted at them to stop!
"In Heavens name, stop this! You are sisters! There is no need to fight like this, over anything. I will hear your confessions equally, please stop this!"
One nun was sitting astride the other, throttling the nun on the bottom with one hand, and hitting her with the other. She stopped in mid swing and said "Listen Father... If you think I'm gonna gargle with that Holy Water, AFTER she's putt her asshole in it, you've got another damn thing coming!"
46 SEXY ASIAN GIRLS WHO LOVE YOU LONG TIME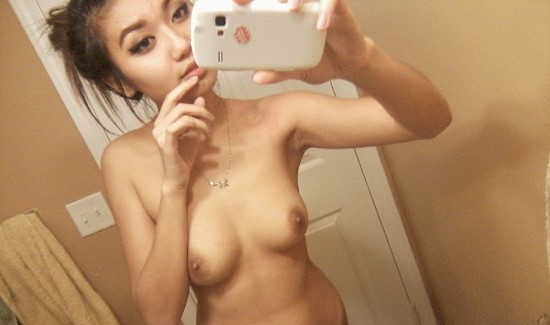 Why is MyFreeCams.com one of the most awesome websites in the history of forever? Firstly, there are hundreds of hot models online at any given time AND you can watch their live webcam feed in HQ with sound AND chat. Secondly, you don't need a credit card or have to install any dodgy software - it's all absolutely free! And finally, why do I sound so fucking excited? Because MyFreeCams really is that brilliant. Click here to check it out now!
ORSM VIDEO
JUST ASK THE CONCIERGE... (CONTINUED)
-One Russian guest at the Four Seasons Resort in the Seychelles insisted a fish be removed from the ocean because it was getting in the way of his swimming. The venomous lionfish is usually admired by guests here because it's so rare to see them. But not for this chap. The concierge ordered a team of snorkelers to take to the water took to seek out the unassuming sea creature. They made sure it was nowhere to be seen to satisfy this fishy request and get the guest back in the water.
-An A-list actress from a top-rated television series was staying with us and asked us to provide a personal steamer for her room. At Hard Rock Hotel San Diego we strive to fulfil any of our guests' needs that will ensure they have a comfortable stay, so of course we had the steamer waiting in her room when she arrived. No problem... except that despite being asked to leave the steamer in her room when she left, she took it with her.
-A regular guest at the W Hollywood Hotel showed up without a change of clothes for the evening, and instead of going shopping went up to the concierge and said "Go buy me clothes. I want to dress exactly like you". With $2,000 in hand, he went to his favourite store to purchase the guest a new wardrobe.
-An elderly woman contacted the Hilton Hawaiian Village in Honolulu to ask if she could scatter her dog's ashes in the sea. The concierge spoke to the woman and discovered her beloved pooch, Aloha Pumehaha, who had been born in Honolulu, had recently passed away. Local canoe and charter boat clubs proved too pricey. Then, Atlantis Submarines agreed to take the lady out to sea during their last shuttle to the sub and at no cost.
-One couple decided to spend the night at the Woodlands Resort in Houston after purchasing tickets to see John Mayer perform there. Completing the online booking for the hotel room, they couldn't resist having some fun when it came to the 'special requests' section. They requested: 'Three red M&Ms on the counter. Not packages, just three single M&Ms. One for me, one for my girlfriend, and one to split if we get hungry late at night. And a picture of bacon set on the bed. I love pictures of bacon.' Sure enough, upon checking into their room that's exactly what they found.
-We had a guest who requested a specific room because of the effect the sun at that angle had on their aura.
-Despite accessibility to fresh island food, some travellers just can't stay away from those golden arches. One hungry guest at the St. Regis Bora Bora requested a hotel butler fly to the neighbouring island of Papeete to get a McDonald's Big Mac.
-The Chief concierge of the Towers of the Waldorf Astoria New York, has seen various paranormal concierge requests during his tenure of 20-plus years. He most vividly remembers the Australian couple crazy about candy. They wanted near life-size statues of themselves for their wedding... made out of chocolate. The pastry chef at the Waldorf had only their photographs to work with and it took several months to get the statues' dimensions just right.
-We once had a guest that was in town for a massage therapy seminar and asked if he could give some of our associates massages so that he could practice. Request granted!
-A Four Seasons Hotel, New York, concierge once helped get a custom-made James Bond tuxedo to fulfil one groom's dream. The secret agent suit had to be like 007's tux which is made by Brioni of Rome and takes weeks to make. Brioni was closed for the summer but a replica tuxedo was put together by a team of sewers outside Rome to make a portion of the garment each and expertly stitch it all together in a staggering 36 hours. It even came complete with secret pockets for Bond's weapons and gadgets.
-One guest decided to have some fun when she checked into the Hotel Indigo San Antonio Riverwalk during a business trip. After receiving a welcome text that offered assistance 'any time,' she replied back saying she would like a signed picture of Nicholas Cage in Con Air on her bed. And the well-meaning staff adhered to her request, and the actors face was waiting on entry. The rest of the trip involved various other requests for Nicholas Cage in an array of films, all granted by the hotel.
-At the Hotel Indigo in Asheville, North Carolina, a guest asked for a unicorn to be waiting in his room upon arrival. The concierge was able to fulfil the request with a plush toy unicorn and apologetic note informing the guest that unfortunately it was not unicorn season.
-At Fisher Island Club Hotel in Florida, a guest asked the Executive Chef to find and smoke a 7-foot alligator for a James Bond-themed party.
-This email was sent to the Days Inn, Chicago: "My baby Billy, who is a cute snorkelling piglet, is my most treasured pet that I cannot go anywhere without. Billy just has a little problem: every hour he likes to go outside and play with his soccer ball that he pushes around with his little snout. I tend to keep to his every hour playtime schedule because if not he'll throw a fit and oink all night. We want to ask if we'd be able to reserve a room near an exit door with two beds? I did forget to mention that Billy sleeps in his own bed with a fluffy pillow that he loves to lay his small pudgy head upon. By the way, it has been two years since Billy has had a runny accident on the bed. I admit the day he had that awful accident was my fault, because I overfed him beans with a chalupa... I do promise that you will not have to worry about another accident because that is the last time I would ever feed him beans and chalupas".
ORSM VIDEO
Want to contribute to Orsm? Just click here and do eeeet!!
There was this priest who wanted to 'spread the good word' in areas where need was greatest. He thought that the best place to start was in Africa. So off he went.
He went into a deep jungle, and found a tribe. In his haste however, he forgot that he would have to teach these people English first. So, he selected what he thought was the smartest of the tribesmen and began his teaching.
They went for long walks in the jungle, first the priest would point to a rock and say, "Rock." And the native would say "bagwundame." And the priest would repeat "Rock" and the native would say "roock." Then priest would point and say "tree" native would say "tree" and so on until the native had a minor understanding of English.
It was on one of these 'nature walks' that the pair stumbled upon a clearing, and on the other edge of the clearing was a young couple making love. Well, this embarrassed the priest, and as he turned to leave the tribesman asked, "What they do?" The priest, being flustered, said, "UUUhhh, why, they're uh, uh, mmm, Fuc.. er no they're scre...*er* mmmaking whoop... *cough* THEY RIDE BICYCLE!"
He figured, hey, this guy's never gonna see a bicycle anyway so whatever.
Suddenly, the native whips out a blowgun and shoots both lovers dead on the spot. The priest is outraged!
"WHAT DID YOU DO THAT FOR?? THAT'S THE MOST BEAUTIFUL THING ANY TWO PEOPLE CAN DO!! WHY???" cried the Priest. The native answered simply, "He ride MY bicycle."
HERE'S WHY WE SHOULDN'T STOP THE BOATS!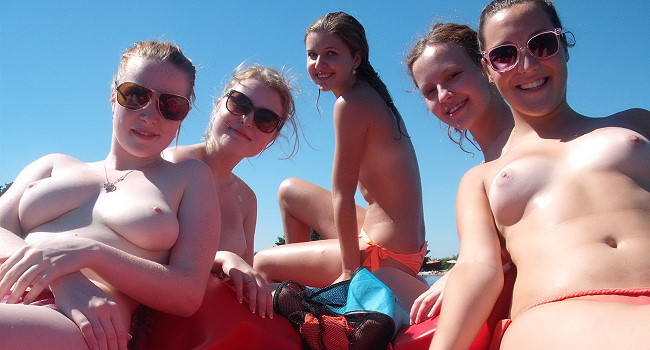 Once upon a time, this guy named Fred decided that he was rough and tough enough to seek his fortune in the Wild West. This was in the days when the Wild West meant Texas and Arizona, with Indians, outlaws, tornados and droughts - not the current situation, where the Wild West means California and you have to brave hot tubs, mellow speak, fires and earthquakes. That is, it was a simpler time.
So, Fred found his way to a frontier town and became the bartender at the wildest saloon in the territory. He soon proved how rough and tough he was, and the owner of the bar was pleased with how he broke up fights and didn't skim too much off the receipts. He told Fred that he (Fred) was doing a fine job, but he should remember one thing: "If you ever hear even a rumour that Mad Martin is coming to town, just save what you can, put a bottle of Red Eye on the counter, and head out of town as fast as you can."
Fred was pretty perplexed at this, and sought explanation. He was told that Mad Martin was an old mountain man who lived up in the hills and only came to town once or twice a year. However, Martin was the most dangerous guy they'd ever heard of and few had ever encountered him and lived to tell the tale. Fred listened carefully and then promptly forgot all about it.
Then one day a few months later, a cowboy came riding through town at full speed, yelling, "Martin's coming! Head for the hills!" The result was incredible. Everybody in town immediately jumped on their horses and took off for the hills. Except Fred. He wanted to see this guy because he didn't believe he could be all that tough. So, Fred just put the bottle of Red Eye on the bar, hid behind the counter, and waited.
He didn't wait long. Soon there was a noise in the street. As Fred looked out a hole in the wall, he saw this huge, mean-looking guy ride down the centre of the street on the biggest bull buffalo that Fred had ever seen. The guy stopped the buffalo in front of the bar, jumped off the beast, punched it in the head (dropping the critter to its knees) and bellowed, "Wait here til I get back!" The fellow turned and walked up the steps. Fred saw that the guy had a pair of huge mountain lions on leashes. He tied them both to a post and kicked them soundly, hollering, "You pussycats stay here til I'm done!" The cats fearfully sat down.
Into the bar stormed the fellow, ripping the doors off the wall as he passed. With two strides he approached the bar, picked up the bottle of Red Eye, bit off the neck, and downed it all in one gulp.
Poor Fred, thoroughly frightened by now, let out a little whimper. The guy looked down over the bar and roared, "What the hell do you think you're looking at!?" Fred managed to say, "N-n- n-nothing, mister. Do you want another bottle of Red Eye?" To which the fellow replied, "Hell no! I don't have time! I gotta get out of here. Mad Martin's coming!"
RANDOM SHITE
PICTURE THIS: YOU GO TO A WEBSITE. HOOK UP WITH AN ACTUAL REAL GIRL. GET A BILL FOR $0. HERE'S HOW
One day this fellow noticed that a new couple had moved into the house next door. He was also quick to notice that the woman liked to sunbathe in the backyard, usually in a skimpy bikini that showed off a magnificent pair of breasts. He made it a point to water and trim his lawn as much as possible, hoping for yet another look.
Finally, he could stand it no more. Walking to the front door of the new neighbour's house, he knocked and waited. The husband, a large, burly man, opened the door.
"Excuse me" our man stammered, "but I couldn't help noticing how beautiful your wife is." "Yeah? AND?" his hulking neighbour replied. "Well, in particular, I am really struck by how beautiful her breasts are. I would gladly pay you ten thousand dollars if I could kiss those breasts."
The burly gorilla is about to deck our poor guy when his wife appears and stops him. She pulls him inside and they discuss the offer for a few moments. Finally, they return and ask our friend to step inside.
"Okay" the husband says gruffly, "for ten thousand dollars you can kiss my wife's tits."
At this the wife unbuttons her blouse, and the twin objects of desire hang free at last. Our man takes one in each hand, and proceeds to rub his face against them in total ecstasy. This goes on for several minutes, until the husband gets annoyed. "Well, come on already, kiss 'em!" he growls.
"I can't" replies our awe-struck hero, still nuzzling away. "Why not?" demands the husband, getting really angry now. "I don't have ten thousand dollars!"
FANCY A DIP?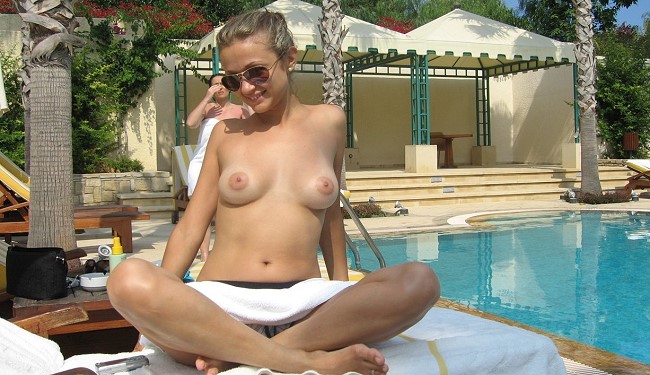 In a village in South America there was a young man who was what some people call a Cassanova, good with the ladies. He had all kinds of ladies. He liked them all - fat ones, short ones, skinny ones, didn't matter.
The trouble was that he had a true love, a virgin that he was saving for his marriage. This innocent virgin, her name was Mary, did not know anything about sex. Of course our Tiger of the Village wanted to keep things that way.
Well finally they were married and on the wedding night Mary was very impressed with sex. She told her new husband that she did not know a man was built that way. What a wonderful thing men had to please women. Our Tiger did not want to her to think that all men were the same, so he told her, "I tell you something, Honey, I am the only man in the world with such a thing." She believed him.
The "Tiger" of the village was a sheep herder and had to go to the hills for weeks at a time. He had been gone for a couple of weeks when he came back and began to look for his new bride. When he got to their hut she wasn't there. He then went down through the village looking for her. "Mary, Mary, where are you?"
Finally he meets up with her on the street. Mary appears to be very angry and frustrated. "You son-a-bitch, bastard, cabron, desgrasiado, no good for nothing" and begins to hit and fight with him. "Hey whoa, what's the matter baby, what did I do? I didn't do nothing why you mad at me?" our tiger asks.
Mary says, "Yeah, you asshole, you know Sancho, the lazy one from across the street? Well he has one also!" and she points to his genitals. Our hero thinks about it, she must have seen this guy taking a leak. "Hey Honey, I tell you one something, you know what? Sancho he is my best friend, I used to have two of them and since Sancho is my friend, I give him one" he is all smiles and goes over to hug Mary.
Mary is now angrier and begins to clobber the shit out of him. "You dumb ass! Pendejo! Stupido! Ignorante!" she yells at him, "YOU GAVE HIM THE BEST ONE!"
ORSM VIDEO
Alright I'm calling it a day.
-Follow me on Facebook and Twitter and Instagram. All the SFW stuff you see on Orsm now flows daily on to your favourite social network.
-Check out the archives. They won't get drunk and beat you... well they might but we'll cross that if we come to it.
-Next update will be next Thursday. Totally contingent on me having nothing better to do.
-Tell your friends, family, colleagues, co-workers and neighbours to check out ORSM-DOT-NET else my friend Ray will tell everyone how he saw you do that thing at the place when you thought no one saw but he did and now its too late unless you meet my demands.
-Need to clear your conscience? Judge me? Want to fight me? Threaten me? Sit on my lap and talk about the first thing that pops up? Show me the twins? Then go for it! Just make sure you email me here!
Until next time be good, stay off the chems and just stop talking and finish the update. Enjoy. Mr. Orsm.