Welcome to can I ask you something - who does your tampons? 
This update is running so severely late that "Where's the fucking update" emails are rolling in. But keep this in mind - when an update is late its always because 1. something unexpectedly sapped time out of my week and 2. I would rather it be late than put a piece of shit up. And now we've got that clear I'll keep the rest of my spiel brief by saying: SUCK SHIT Collingwood and of course Eddie McGuire. It's hard to know which is better - an Eagles GF win or Collingwood GF loss. Getting both at the same time is simply beyond words... and that was probably for the best because I screamed myself hoarse witnessing just that on Saturday. West is best. Let's do the update. Check it...
An almost blind guy walked into Lover's Lane to purchase their most see-through item for his wife. After receiving some help from the store clerk, he bought a lace teddy for $500 and brought it home for his wife to try on. She took it upstairs and realised that it didn't quite fit. But, she figured, since it's supposed to be see-through and since he's almost blind, she might as well wear nothing at all. So she came downstairs completely naked. "Huh?" said the old man, hugging her. "For the amount I paid, they could've at least ironed the damn thing".
--
A man goes to his doctors and, twitching his fingers and stuttering, finally manages to say "Doctor, I have a sexual performance problem. Can you help me?" "Oh, that's not a problem for us men anymore!" announces a proud physician "They just came out with this new wonder drug, Viagra, that does the trick! You take some pills, and your problems are history". So the doctor gives the man a prescription and sends him on his merry way. A couple of months later, the doctor runs into his patient on the street. "Doctor, Doctor!" exclaims the man excitedly "I've got to thank you! This drug is a miracle! It's wonderful!" "Well, I'm glad to hear that" says the pleased physician. "What does your wife think about it?" "Wife?" asks the man "I haven't been home yet".
--
The IRS returned a tax return to a man in New Jersey after he apparently answered one of the questions incorrectly. In response to question 23 "Do you have any dependents?" the man wrote "2.1 million illegal immigrants, 1.1 million crack-heads, 4.4 million unemployable moochers, 80,000 criminals in over 85 prisons, plus 650 idiots in Washington, and the entire group that call themselves politicians". On the returned form, someone at the IRS had attached a Post-It Note beside the question with an arrow and the words "Your response to question 23 is unacceptable". The man sent it back to the IRS with his response on the bottom of the Post It Note "Who did I leave out?"
--
The wife shouted at me the other day: "We never talk, we live like strangers in the same house. All you do is watch your stupid rugby on TV and drink your damn beer! You show absolutely zero interest in me!" I said "That's not true honey, I know you well, I love you!" Rather unexpectedly (and regrettably for me), she said "OK then, smartarse, how about a little test? What's my favourite flower?" I really tried hard. I sat. I thought as much as I could. After a few more seconds, and with her standing hands on hips, and with her eyebrows raised, I muttered " Self-Raising, isn't it?"
--
Just buried my wife today after she died about a month ago. Whilst at the funeral, the undertaker pulled me one side and asked me why it had taken me so long to bury my wife after being dead for a whole month. I said I hadn't even noticed she had died at first. Shocked and surprised he asked me "Why's that?" To which I replied "Well the sex was still pretty much the same, but after a month I noticed the dishes and washing started piling up".
--
Al Sharpton was in Sears. He was there to protest the fact that most all of the washing machines were white. So, the clerk called the store manager, who asked "What's the problem here, Reverend? Sharpton pointed at the machines and loudly bemoaned the fact that most of them were white. The manager replied "Well, Reverend, it's true that most of the washing machines are white, but if you'll open the lids, you'll see that nearly all the agitators are black".
InsatiablePure As Snow White Girl Gets Deflowered With A Baby Arm Sized Cock - Glazing Ho'sJust A Little Compilation About Glazing The Ho-Nuts - 100% IdioticRaw Footage Of Lindsay Lohan Getting Punched In The Face- Nude SelfiesPaz De La Huerta Just Posted These Pics Of Her Tits, That We've All Jerked Off To When Watching Boardwalk Empire... It Was A Good Show And Her Tits Were Awesome. - Mia KhalifaCharlie Mac Is Trying To Study, But His Arab Gf Wants That D - NOT SexyScene's Over And It's Time To Go Home... But First This Starlet Has A Complete Mental Unravelling. Her Tears And Plight Do Little More Than Generate Awkward Lulz And Kill The Mood For The Next Girl. - She SquirtsAmateur Gets Fucked In The Ass Until She Squirts - Bit NipplyIreland Baldwin Braless Pokies Out For A Walk - Lezza 3-waySexy Porn Stars April O'neil, Jade Baker And Victoria Voxxx Are Making A Sexual Harassment Video For The Workplace And Blah Blah... Lesbian Threesome!


Epic CameltoeMadison Beer Serious Cameltoe In Workout Gear - Enjoy ThesePhun.com's Phunny Pictures DCCXX - Fakies Much?Jemma Lucy In Totally See Through Dress - Loooove HerPretty And Busty Blonde Daniel Sea Is Dropping More Than Her Panties Actually. She Drops Everything To Post Completely Nude And She Looks Really Good Without Clothes On. - TMI People!Two Things I Didn't Need To Fucking Learn Today - Still HotAlyssa Milano Erotica - Daddy IssuesLooks Like Elvira Has Gone Off The Deep End. Some Serious Daddy Issues Here. - Over BeastlySkinny Teen Gets Her Hands On A Huge... - Legal?It's Just A Prank Bro!


Petite FuckCute Petite Teen Fucked And Takes Face Full Of Cum - Total GaynessI'm All For Experimentation, But For Real... Like Jerry's Final Thought Real: Eventually This Behaviour Is Going To End Up With A Perforated Colon The Size Of Gary Coleman And Then It's GAME OVER YEEEEAAHH. - Big WeaponsInhumanity - Come For The Tits, Stay For The Train Wreck! - Look At Them!Phun's Bonus Butts #143 - WTF Japanz?WTF Is Wrong With Japan? Volume 2 - Insane-gasmsInsane Shaking Orgasms Compilation- No Gag!How Good Is This Chick's Gag Reflex? Well It Fucking Sucks Balls! - Punish TimePoor Girl Begs Them To Stop, Her Holes Become Part Of #MeToo - NOPEMost Disturbing Dildo Removal


Tom, Dick and Harry, three explorers, were captured by cannibals in the jungles of Borneo. The cannibal chief says to them "If you pass the tribal test we will let you live. Go into the jungle and gather 10 items of the same fruit. "So the three guys scamper into the woods, and Tom comes back first with 10 apples. The Chief explains the trial to him "You must shove the fruits up your butt without any statement on your face or you will be eaten". The first apple was okay but Tom winced in pain on the second apple, and was promptly killed and went to heaven (he was a good explorer). Dick comes back with 10 berries and the chief explains the trial to him as well. Dick doesn't think it should be too tough and begins. 1-2- 3-4-5-6-7-8. But on the ninth berry he burst out in laughter and is killed. Tom and Dick meet in heaven where Tom asks "Dick, why did you laugh? You almost got away with it!" Dick replied "I couldn't help it. I saw Harry coming with an armload of pineapples".
--
There was a cat by the lake and a sausage came floating by the cat put its paw in and wet its paw. Then a few minutes later a bigger sausage came floating by and the cat fell in. The moral of this story the bigger the sausage the wetter the pussy.
--
Two men were out fishing when one decides to have a smoke He asks the other guy if he has a lighter. He replies "Yes I do!" and hands the other a 10-inch-long BIC lighter. Surprised the guy asks "Where did you get this?" The guy replies "Oh I have a personal genie". The first man asks "Can I make a wish?" "Sure" says the other man "Just make sure that you speak clearly cause he is a little hard at hearing" "Okay I will" says the other as he rubs the lamp a genie appears and asks the man what he wants. The man says "I want a MILLION BUCKS!" The genie says "OK" and goes back to his bottle and 10 seconds later a million ducks fly overhead. The guy says to the other "Your genie really sucks at hearing doesn't he?" The other man replies "I know, do you really think I asked for a 10-inch BIC?"
ORSM VIDEO
BE NICE TO THE PERSON SERVING YOU
For some reason people think its totally okay to treat anyone serving them with contempt and rudeness. And sometimes it definitely is... because sometimes they're cunts too... but ultimately you need or want something from them which means they have the power to fuck back...
-"I'm a server and I had this table full of really mean women. They talked down to me the entire time and basically treated me like I was subhuman. One of them wanted their food in a box and while I was complaining about them in the back, I accidentally threw her food out. After the other server walked away, I scooped her sandwich out of the trash and put it in a to-go container and brought it back out to her. I felt like a huge jerk, but I don't really regret it too terribly much".
-"I'm a delivery driver... sadly, we do bad things all the time and have no shame. Now back to the story: I was taking a delivery. The person that ordered the pizza made me wait for them as they took 15 minutes to come downstairs, delivery drivers will know what I mean. Anyways, her order was $75.43. She gave me $70 and I informed her that she was short by $5.43. She got upset and said she couldn't afford it.... TRYING TO BE A NICE PERSON, I grabbed a $10 out of my own wallet and handed it to her. She stared down at it and then handed it back to me. I started walking off and she said "Where's my change?" As I looked back at her, it was clear she was serious. So I go back to my car, grab ALL the pennies, nickels, and dimes I had and tossed them on the floor".
-"I work at an auto parts store. This one guy stole some $60 headlights and literally sprinted out the door. We went to look outside to try and get his license plate, just in time to see him speed off, hit a curb, and blow out his tire. Called the cops and the dumbass got arrested and had to have his car towed".
-"I had a nightmare six-top tonight. They sent everything back, spilled three drinks, and were incredibly rude. At the end of the ordeal, they tipped $3.24 on a $176 tab. $3.24! Then they camped at the table for an hour. As I walked past their table, one of the women asked if I could take a picture with her phone... ugh. I still said yes and she handed me the phone. Instead of the camera coming up on her screen, her galley came up and there were tons of dirty pictures. So I pretended to take a few pictures, but instead I was actually uploading the pictures straight to Facebook, oooops".
-"I worked in a running shoe store and I never treated a customer poorly. There was a lady once who fit the description of entitled soccer mum and was quite rude to me. After I told her we didn't have the shoe she demanded in her size, she rudely told me to check upstairs. There is an upstairs and it's actually like a four-minute trip to get up there. I always would check up there if a customer asked, but this time I just went to the bathroom, took a lengthy dump, came out and told her that we didn't have her size. Then I sent her to a Nike store I knew had closed months prior. Don't talk down to humans".
-"Starbucks guy here. If a customer is exceptionally rude I just give them decaf".
-"This guy came in the store and was being a complete asshole. Didn't want to show ID to buy beer even though he looked 20 at the oldest, was constantly yelling and swearing. He also had parked in the handicap spot despite not having handicap tags or plates on his car. One of my regular customers, who is a sheriff's deputy, was also in the store. He saw how the guy was acting. Saw where he was parked. Went out, got his ticket book, and wrote the guy a ticket. Finally, the guy realised he wasn't going to get his beer, went outside... to find he was getting ticketed. I could not stop laughing".
-"Guy was eating alone late one weeknight. Finished his meal, then spent the next two hours reading magazines and ordering one drink after another. The bartender finally came out and had a look at him, then instructed the waitress to cut him off. He reacted poorly, as in: called the waitress every name he could think of, composed himself, walked around to the bar and motioned the bartender over, then took a swing at her. At this point, the cooks had been called to the front of the house, and the manager told the man to pay his bill and take off. He went back, put cash on the table, and left. And here's where it gets awesome. He continued shouting biologically-specific profanities as he walked to his car. Finally, he lurched into the landscaped area beneath the restaurant's windows and tried to pull a miniature palm tree up by the roots, failed, and then stood screaming and staring in horror as his shredded hands spurted blood. In the meantime, one of the waitresses had called her cop boyfriend, who showed up just as the guy had gotten in his car and was driving out of the parking lot. DUI. Sometimes karma is instant".
-"Worked at a big box retail home improvement store. I had five days left before leaving for another job. I was sick of the lowlifes and jerks that would come in and treat me like crap. I was very bitter and waiting for the right time. A customer came in to get a furnace filter. Instead of reading the side of it or measuring it for size, he brought the dirty, nasty filter in to compare sizes. Notoriously when people do this, they leave the old filter on the floor or in an aisle for someone else to pick up. I helped the guy get the right filter and then shadowed him. Sure enough, he laid his old filter on a shelf in an aisle with other merchandise and headed for the cashier. I found it and went up to him at the crowded check-out. I said, in a loud voice "Sir, you dropped your dirty filter on accident. You had better keep this nasty thing to make sure you get the correct size next time. Have a good day!" This thoroughly embarrassed the guy in front of 15 or 20 people".
-"I was working the late-night shift at the McDonalds' window. Guy ordered whatever and pulled up to the window. I was cooking and handling the window at the same time, so I wasn't there when the customer pulled up. When I walked up to the window, I didn't see all the trash in his lap. I opened the window to take his card and he threw a bag of trash at me. I took a step back, bothered that I just had trash thrown at me, and watched his car speed off. I was pissed, but there was nothing I could do. A couple seconds later, I heard a small bang of metal on metal. I walked to the lobby and looked out the windows. The douchebag had slammed into a police cruiser who was about to loop around and use the drive thru himself. Of course, I also went to tell the officer what had just happened inside".
LOVE A GIRL WHO KNOWS HER WAY AROUND A COMPUTER...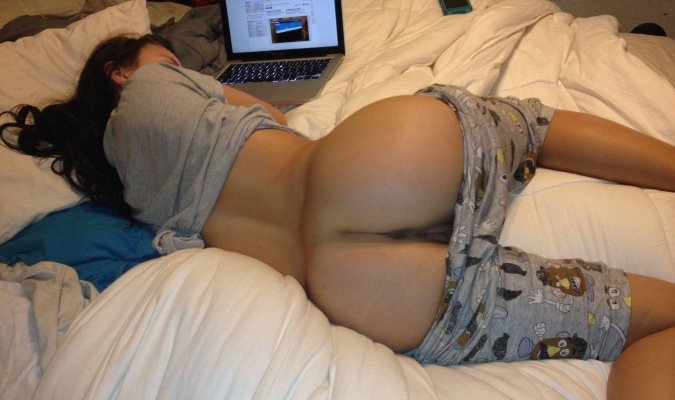 One day while on patrol, a police officer pulled over a car for speeding. He went up to the car and asked the driver to roll down her window.
The first thing he noticed, besides the nice red sports car, was how hot the driver was! Blue eyes, blonde, the works. "I've pulled you over for speeding, Ma'am. Could I see your driver's license?"
"What's a license?" replied the blonde, instantly giving away the fact that she was as dumb as a stump. "It's usually in your wallet" replied the officer.
After fumbling for a few minutes, the driver managed to find it. "Now may I see your registration?" asked the cop. "Registration... what's that...?" asked the blonde. "It's usually in your glove compartment" said the cop impatiently.
After some more fumbling, she found the registration. "I'll be back in a minute". said the cop and walked back to his car. The officer called in to the dispatch to run a check on the woman's license and registration.
After a few moments, the dispatcher came back "Ummm... is this woman driving a red sports car?" "Yes" replied the officer. "Is she a drop-dead gorgeous blonde?" asked the dispatcher. "Uh... yes". replied the cop.
"Here's what you do" said the dispatcher. "Give her the stuff back, and drop your pants". "What? I can't do that. It's... inappropriate!" exclaimed the cop. "Trust me. Just do it". said the dispatcher.
So the cop goes back to the car, gives back the license and registration and drops his pants, just as the dispatcher said.
The blonde looks down and sighs... "Ohh no... not another breathalyser...!!"
ORSM VIDEO
IT'S PROBABLY THE BEST THING TO EVER HAPPEN TO ONLINE PORN. SERIOUSLY. EVER. HERE'S WHY YOU'LL CARE
A lawyer had just bought a fancy new car and was eager to show it off to his colleagues, when an eighteen-wheeler came out of nowhere and took off the driver's side door with him standing right there.
"NOOO!" he screamed, because he knew that no matter how good a mechanic tried to fix it, it would never be the same.
Finally, a cop came by, and the lawyer ran up to him yelling "MY BENTLEY DOOR WAS JUST RUINED BY SOME FOOLISH DRIVER!!!"
"You're a lawyer, aren't you?" asked the policeman. "Yes, I am, but what does that have to do with my car?!?!" the lawyer asked.


"HA! You lawyers are so materialistic. All you care about is your possessions. I bet you didn't even notice that your left arm is missing, did you?" the cop said.
The lawyer looked down at his side and exclaimed "MY ROLEX!"
BLACK GIRLS BECAUSE... BLACK GIRLS!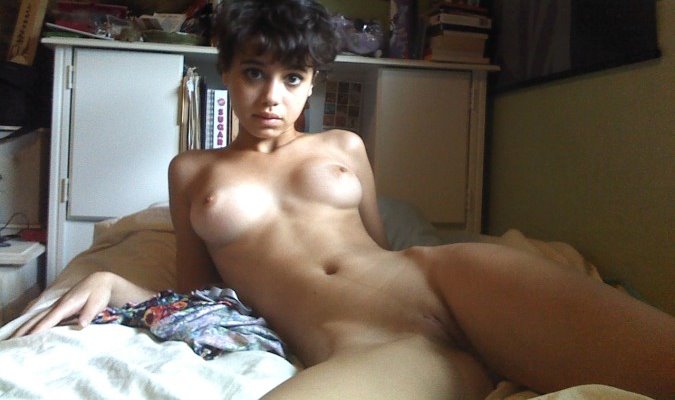 BLACK GIRLS Previously on Orsm: #7 - #6 - #5 - #4 - #3 - #2 - #1 - MORE >>
ACCORDING TO WIKIPEDIA: MyFreeCams.com is a website providing live webcam performances by models, typically featuring nudity and sexual activity often ranging from striptease and dirty talk to masturbation with sex toys.
Even Wiki knows how awesome MFC is... soooo WTF are you waiting for!? Click here!
ORSM VIDEO
BE NICE TO THE PERSON SERVING YOU [CONTINUED]
-"I worked at a coffee shop that served sandwiches and wraps. Whenever someone would be particularly rude or unfriendly, I would write words with the dressing squirt bottles on their bread or wraps. "Eat shit" "fuck you" whatever I felt like they deserved. It was harmless, but so satisfying".
-"I was working drive thru at a Tim Hortons and some asshole in a massive black truck parked too far away from the window and expected me to lean super far out to give him his change. He was super impatient and just really rude. I just shook my head and so he got all pissed off and finally got out of the truck and the door shut behind him. It was locked and he sat there for like 15 minutes and we had to call a tow truck. Sure, it pissed off everyone behind him but at least they were all pissed off at him and not us. He acted like it was the biggest embarrassment of his life".
-"My sister used to work at a wing place in a college town and a girl came in once to pick up an order of wings. A few minutes later, the girl came back in and slammed the bag down on the counter. "There's feathers on my wings". My sister opens the box, and lo and behold, there were feathers in the box of wings. Now, as nearly everyone alive knows or can guess, wings don't come into the restaurant with feathers still on them. No part of the chicken does, even whole chickens are pre-plucked. This girl had added feathers from God knows where to her order, probably in some ill thought out attempt to get her money back and her order replaced. The story does have an amusing ending. She didn't get a refund, and the guys in the kitchen threw her returned wings -added feathers and all- back into the fryer, added more sauce, and served it to her. You wanna mess with your own food? Fine, you have to eat it".
-"In high school, I worked in layaway at Wal-Mart and used to have to deal with the crappiest customers. The year-round layaway type of people are the worst customers Wal-Mart gets. One regular customer was particularly annoying. She would always place small, useless crap on layaway, then cancel it about a week later. One day, she came in in a particularly crappy mood. That was also the day I decided that day was a good day to drop kick her package about 30 feet across the backroom. Turns out it was full of Precious Memories porcelain crap that we no longer sold. She was pissed, I was pleased".
-"At my restaurant, if people seat themselves we completely ignore them and when they finally freak out and call us over we say "Oh I'm so sorry sir, whoever sat you will be along to help you shortly" and explain the policy that since we don't have a hostess the waitstaff "serves who they seat". There is a VERY obvious Please Wait to Be Seated sign, and those who blatantly ignore it deserve the looks of shock they get when I explain this to them. They can't even try to argue it and it's wonderful".
-"I was a cashier at a grocery store. This guy with a full cart bitched and bullied employees until he was allowed to use my express checkout because he didn't want to wait in the regular lines, and my line only had two people in it. As soon as my floor manager allowed him to use express checkout and he had his cart unloaded, a tiny old lady with a walker who could barely stand got in line behind him. Everyone gave him dirty looks. He realised he fucked up and tried to make a joke about it. Dead silence. I hope his saved time was worth being an asshole".
-"Worked at a Mexican place that gave free chips and salsa out. Lady's meal arrived after she ploughed through three bowls of salsa and four baskets of chips. She ordered cheese enchiladas. She saw a piece of onion in the cheese and demanded we remake it. I said no problem and had the chef remake it. When I dropped it off, she started yelling about how she's allergic to onions, and how stupid I am, and she's also not paying. Once she shut up, I asked if I should call an ambulance because she just ate a ton of onions via the three bowls of salsa she had eaten. Backpedalling, she says she didn't see any onions in there. I stand firm and ask her again if I should call 911 for an allergic reaction. I think she knew she was caught lying, and suddenly got quiet and was a little nicer".
-"I worked at McDonald's when I was about 17, and I wasn't really invested in keeping the job, per-say. One day, I got a bug up my butt when a customer ordered 'extra mayo,' and I just piled about 6 oz of white gold onto that puppy. About three minutes later, my boss pretty much just threw the soggy, mayo-soaked mess at me and asked "Would YOU eat this?" I replied "Well no, I don't like extra mayo"".
-"Had a woman shouting over the entire restaurant over how her BBQ chicken wings were crap after she ate all 12 of them, leaving nothing but the bones. She also commented on the bad smell of the sauce (it's full of blue cheese you idiot, what did you expect). She also didn't like the pasta carbonara that her date was eating, though he gestured it was good but he clearly didn't want to add to the scene. Luckily, there were only 4 other customers present. She was a semi regular, claimed to know the owner and what not. That made it all the more fun when she was demanding a discount, the waiters refused to take her money and she was, instead, permanently banned from the restaurant".
-"Had a dine and dash table of three teens when I was working one night. Our host recognised one kid from school, said his dad is a firefighter. My manager called the fire department and 30 minutes later, a fire truck rolls up with lights on. The kid and his dad walked in. The dad made his son apologise to the server, management, and pay. I don't think I've laughed so hard in my life".
Sawces: here, here ,here and here.
ORSM VIDEO
Want to contribute to, contact, agitate, titillate, correct my speling? Just click here and do *IT*!!
Three farmers from were standing around discussing the best way to get pleasure from a sheep.
The first one says "I like to take one up to the cliff and face it away, taking it from behind. It gets scared from the drop and pushes back - we get that back and forth going..."
The other two grunt and agree that this is indeed a fine way to get it on with sheep.
The second guy pipes up and says "I like to slide their back hooves down into my boots. Then it feels stuck, so it pulls and I push and we get some friction going on that way".
Again, the two others agree with this perverted method.
The third guy then blurts out "I like to flip em' over on their backs, hooves in the air and take em' missionary style".
The other two recoil in disgust and one of them shouts "Why in the hell would you wanna' do that!?" "Because" explains the third guy "that way you can kiss em".
DO YOU PREFER GIRLS WITH CURVES?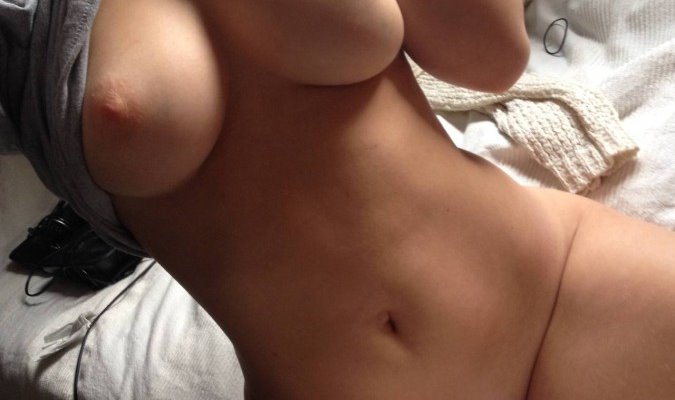 Previously: CURVY #5 - CURVY #4 - CURVY #3 - CURVY #2 - CURVY #1 - MORE >
I bought a new Ford F-150 Tri-Flex Fuel Truck. Go figure, it runs on either hydrogen, gasoline, or E85. I returned to the dealer yesterday because I couldn't get the radio to work. The service technician explained that the radio was voice activated.
"Nelson" the technician said to the radio. The radio replied "Ricky or Willie?" "Willie!" he continued and "On the Road Again" came from the speakers.
Then he said "Ray Charles!" and in an instant "Georgia On My Mind" replaced Willie Nelson.
I drove away happy, and for the next few days, every time I'd say "Beethoven" I'd get beautiful classical music, and if I said "Beatles" I'd get one of their awesome songs.


Yesterday, some guy ran a red light and nearly creamed my new truck, but I swerved in time to avoid him. I yelled "ASSHOLE!" Immediately the radio responded with "Ladies and gentlemen, The President of the United States".
RANDOM SHITE
OLDER SHITE: 27th September - 20th September - 13th September - 6th September - 30th August - MORE >>
PICTURE THIS: YOU GO TO A WEBSITE. HOOK UP WITH AN ACTUAL REAL GIRL. GET A BILL FOR $0. HERE'S HOW
A store that sells new husbands opened where women may go to choose a husband. Among the instructions at the entrance is a description of how the store operates:
You may visit this store ONLY ONCE! There are six floors and the value of the product increase as the shopper ascends the flights. The shopper may choose any item from a particular floor, or may choose to go up to the next floor, but you cannot go back down except to exit the building!
So, along comes a woman. She goes to the Husband Store to find a husband. On the first floor the sign on the door reads:
FLOOR 1 - THESE MEN HAVE JOBS
She is intrigued, but continues to the second floor, where the sign reads:
FLOOR 2 - THESE MEN HAVE JOBS AND LOVE KIDS
"That's nice" she thinks "but I want more".
So she continues upward. The third-floor sign reads:
FLOOR 3 - THESE MEN HAVE JOBS, LOVE KIDS, AND ARE EXTREMELY GOOD LOOKING
"Wow" she thinks, but feels compelled to keep going. She goes to the fourth floor and the sign reads:
FLOOR 4 - THESE MEN HAVE JOBS, LOVE KIDS, ARE DROP-DEAD GOOD LOOKING AND HELP WITH HOUSEWORK
"Oh, mercy me!" she exclaims "I can hardly stand It!"
Still, she goes to the fifth floor and the sign reads:
FLOOR 5 - THESE MEN HAVE JOBS, LOVE KIDS, ARE DROP-DEAD GORGEOUS, HELP WITH HOUSEWORK, AND HAVE A STRONG ROMANTIC STREAK
She is so tempted to stay, but she goes to the sixth floor, where the sign reads:
FLOOR 6 - YOU ARE VISITOR 31,456,012 TO THIS FLOOR. THERE ARE NO MEN ON THIS FLOOR.. THIS FLOOR EXISTS SOLELY AS PROOF THAT WOMEN ARE IMPOSSIBLE TO PLEASE. THANK YOU FOR SHOPPING AT THE HUSBAND STORE
PLEASE NOTE: To avoid gender bias charges, the store's owner opened a New Wives store just across the street with the same rules.
The first floor has wives that love sex.
The second floor has wives that love sex and have money and like beer.
The third, fourth, fifth and sixth floors have never been visited.
OR DO YOU PREFER SKINNY GIRLS?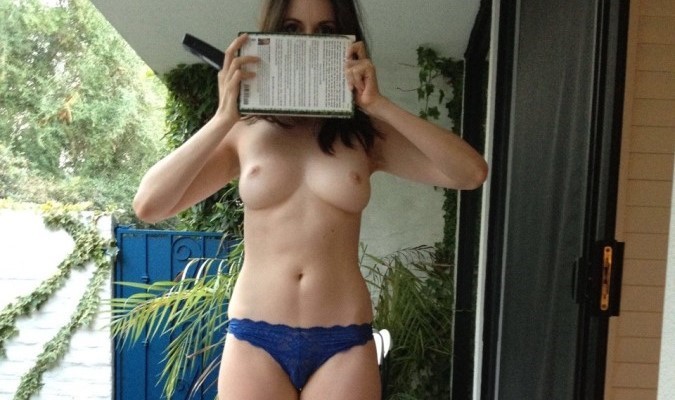 Previously: SKINNY #6 - SKINNY #5 - SKINNY #4 - SKINNY #3 - SKINNY #2 - SKINNY #1 - MORE >
Three women get together for coffee and the topic of conversation turns to contraception.
The first woman says "We've used the rhythm method for years. The Holy Father approves of it and its surprisingly effective - it's only ever failed us twice!"
The second woman says "Holy Father, Shmoly Father. We don't go for all that pious claptrap. We've always used the pill. It's easy, it doesn't rob us of our pleasure and it's only ever failed us once"
The third woman says "We've always used the plate and bucket method. My husband and I met in the army and it was hard to get any private time with each other so we'd usually hide out in a closet somewhere. My husband, being shorter than me, would have to stand on a bucket. When I'd see his eyes get as big and round as plates I'd kick the bucket out from under him. It's never failed us".
IS SHE FOR-FUCKING-REAL?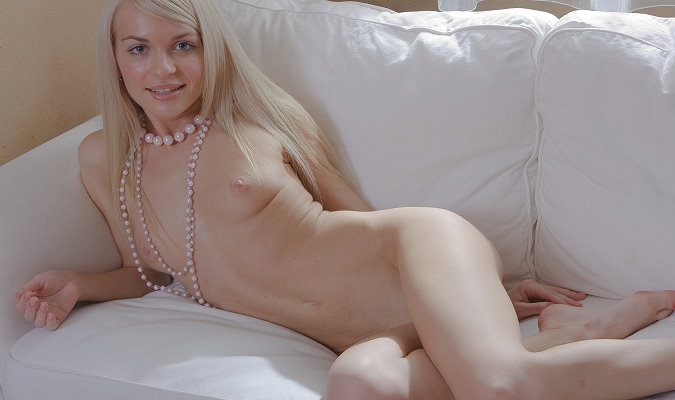 Previously on Orsm: NICOLE - RICCI - ANGELINE - OLIVE - JUSTINE - MASHA - SUMMER - DAISY - MORE >>
ORSM VIDEO
I don't know how to say this but... well.. umm... just out with it RIght Here goes:
-Follow me on Facebook and Twitter and Instagram. All the SFW stuff you see on Orsm now flows daily on to your favourite social network.
-Check out the archives. More full of (good) shit than something that is very, very full of (good) shit.
-Next update will be next Thursday. C U Next Thursday.
-Tell your friends, family, colleagues, co-workers and neighbours to check out ORSM-DOT-NET else my friend Ray will make you watch rugby. Ewww.
-Need to clear your conscience? Judge me? Want to fight me? Threaten me? Sit on my lap and talk about the first thing that pops up? Show me the twins? Then go for it! Just make sure you email me here!
Until next time be good, stay off the chems and do not talk over me my friend. Enjoy. Mr. Orsm.