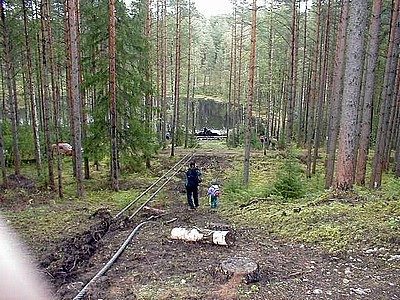 Preparing to pull it out.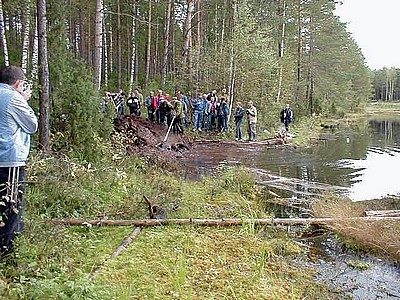 People from the nearby village come to look how it would be done.
Komatsu D375A-2 is ready to go. Here it comes...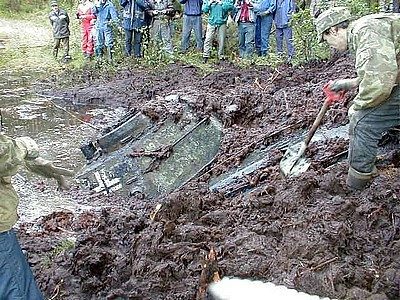 Through muddy shore of the lake...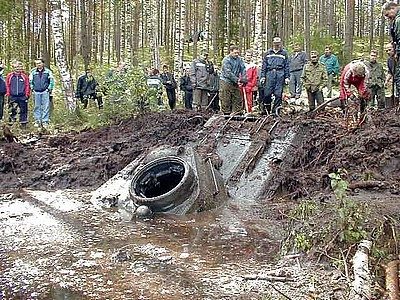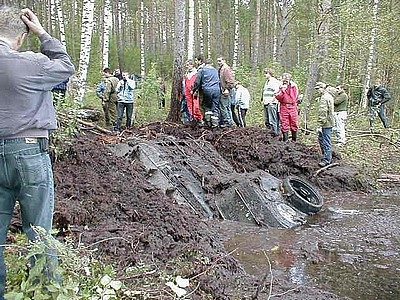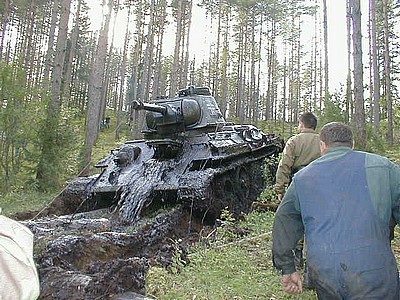 Still in mint condition...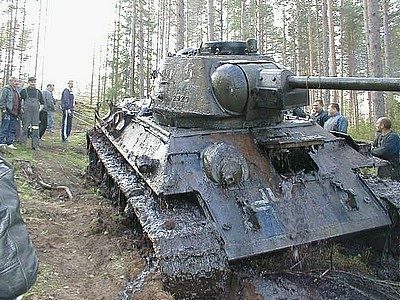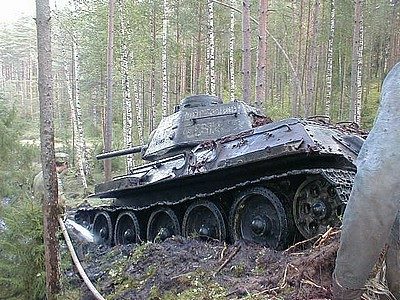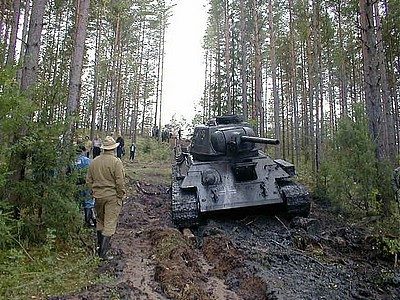 As far it has been known, after a small repair and service they were able to start its diesel engine.