Guess What Your Wife Is Doing...
Jeremy wrote:
Subject: always trust your best mate!
SHIT HAPPENS... THIS GUY SENDS AND E-MAIL WITH AN ATTACHMENT TO HIS BEST FRIEND...
"GUESS WHAT YOUR WIFE, LUCY, IS DOING RIGHT NOW...??? I'M SENDING YOU A PICTURE, SO YOU COULD SEE HER...."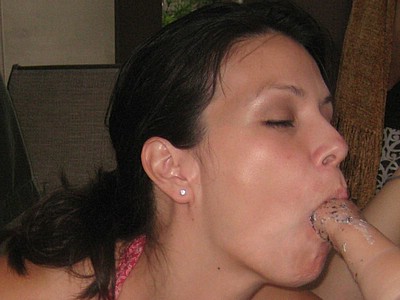 AFTER THE FRIEND SAW THE PICTURE, HE STAYED AND WAITED FOR HIS WIFE TO COME HOME AND WITHOUT LETTING HER SAY ONE WORD, HE WENT NUTS ON HER... LATER THE FRIEND SENDS HIM ANOTHER E-MAIL AND HE EXPLAINS:
"BUDDY, I'M SORRY, BUT I THINK I USED TOO MUCH ZOOM ON THE PICTURE. HERE IS THE COMPLETE IMAGE... SCOLL DOWN"