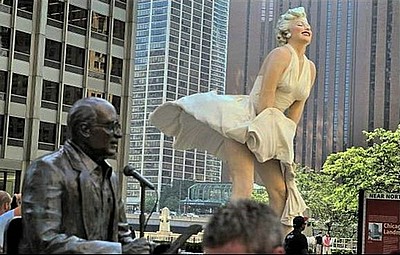 THE PROJECT WAS KEPT IN GREAT SECRECY TILL RECENTLY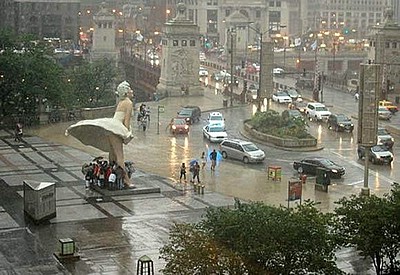 PROVIDING SHELTER under RAIN & SNOW.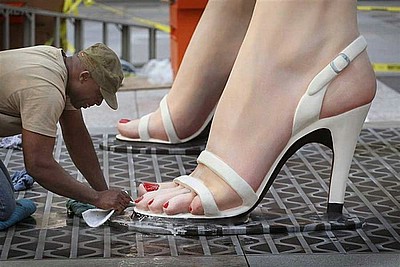 NAIL POLISHING over THE SIMULATED SUBWAY STATION GRATING TO REPRESENT THE ONE IN THE MOVIE.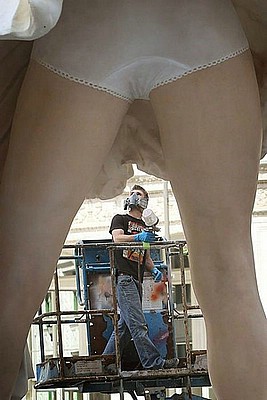 THE DESIGNER APPLYING THE SPRAY COLOR?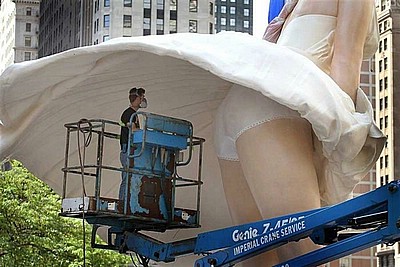 FINISHING TOUCHES.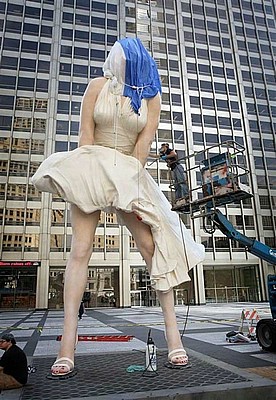 AMAZING ATTENTION TO DETAILS, AND REALISTIC FLESH TONES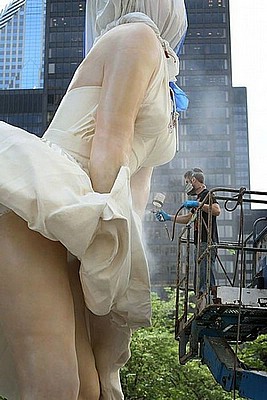 APPLYING THE FINISHING TOUCHES.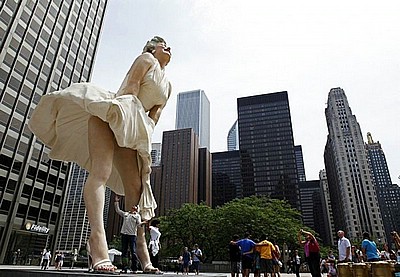 WONDERING HOW THE STATUE IS ABLE TO STAND ON ITS OWN WITHOUT SUPPORT?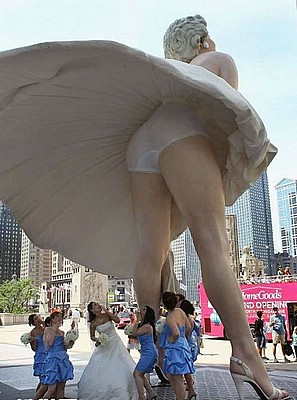 BRIDE AND BRIDESMAIDS, FIND SHADE UNDER THE STATUE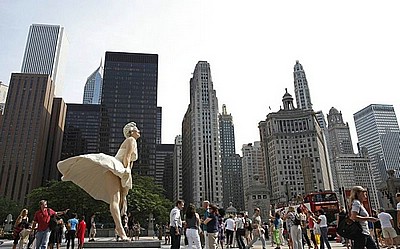 STANDING IN THE MIDST OF CHICAGO SKYLINE WOULD HAVE MADE MARILYN VERY PROUD INDEED.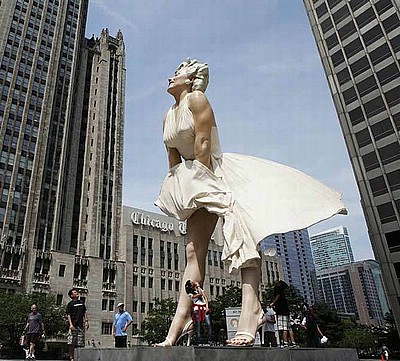 WHAT A FITTING TRIBUTE TO MARILYN IN THE WINDY CITY OF CHICAGO!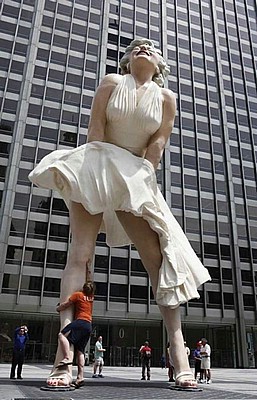 EVEN THE YOUTH ARE CURIOUS.