"Total" filling station...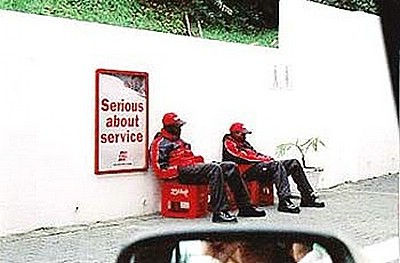 Our famous dangerous mini-bus taxis...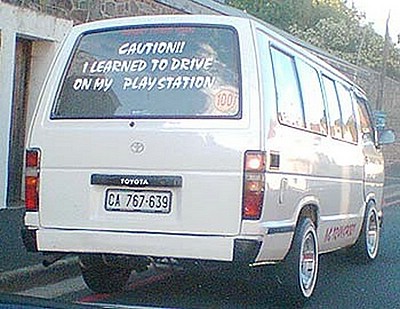 Any type of sausage...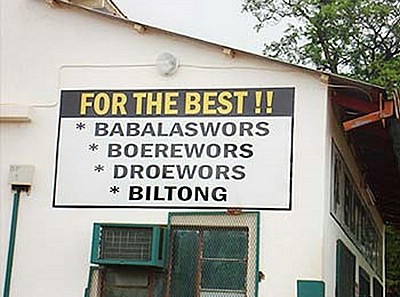 K.A.K. translated means S.H.I.T...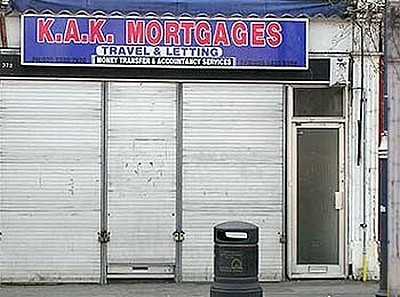 Last sentence will read "The Big Dog Bite. Go Pass"...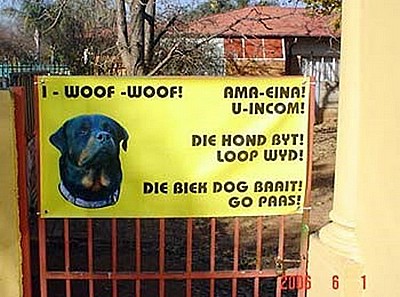 Kimberley se gat is an old opencast diamand mine, dug by hand...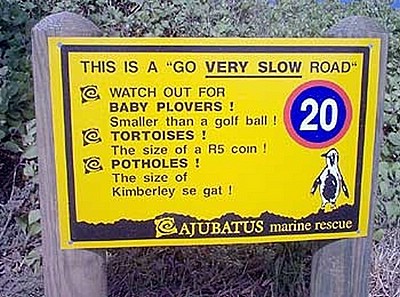 Nowhere else but right here...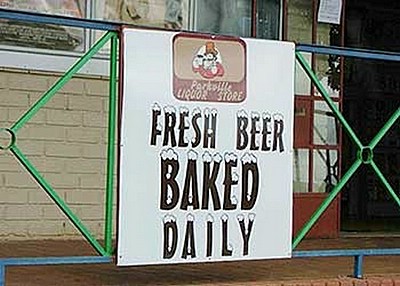 Our policing system that is more effective than the SA Police...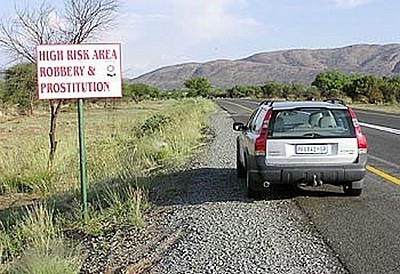 Each area have their own unique potholes...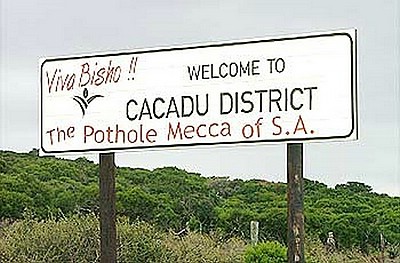 They're very famous for their large erections...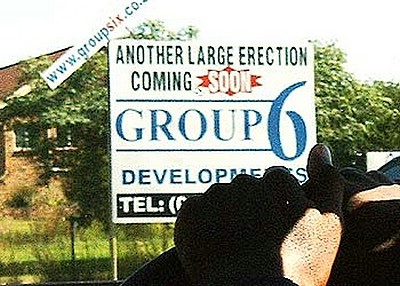 Our wild flower area, Namakwaland in bloom with daisies...