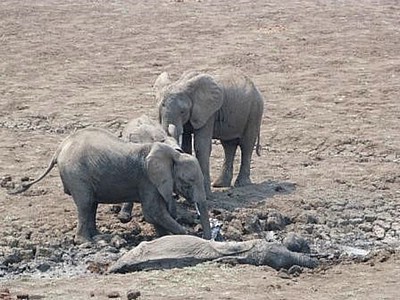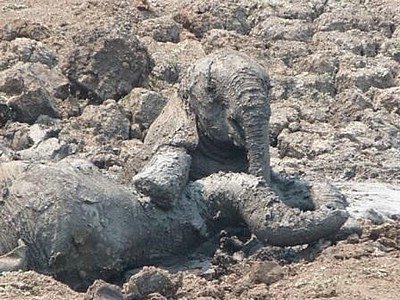 The family herd desperately trying to help the screaming Mum and baby escape but they were completely stuck in the deep, rapidly drying mud with no chance of getting out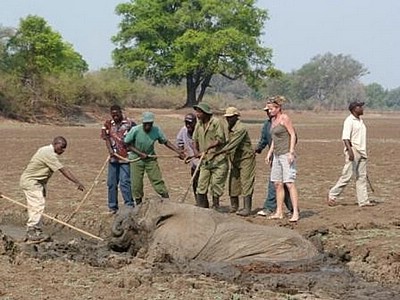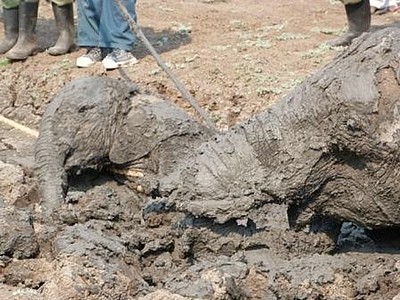 The brave and skilled SLCS team manages to slip a rope under the baby, narrowly avoiding mums thrashing trunk - and starts to haul her out .....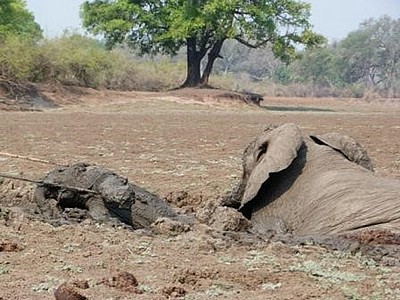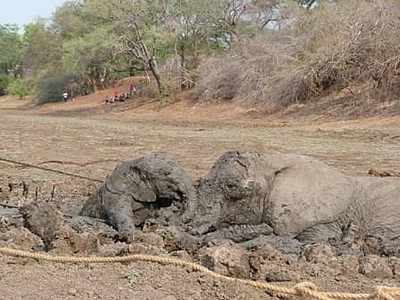 Nearly there - the whole team is hauling as hard as they can..... But the baby is terribly frightened and won't leave mum's side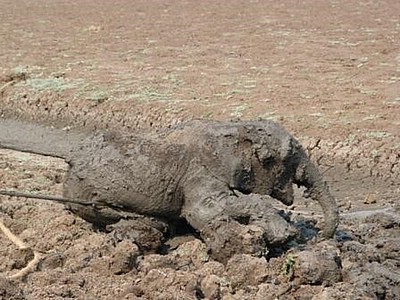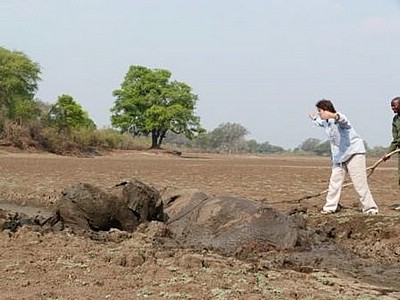 Again - she's out and we think we're almost there...... But despite my frantic waving and shouting - she won't leave her mum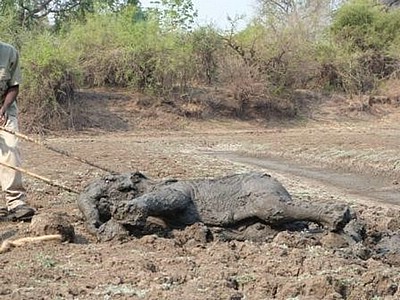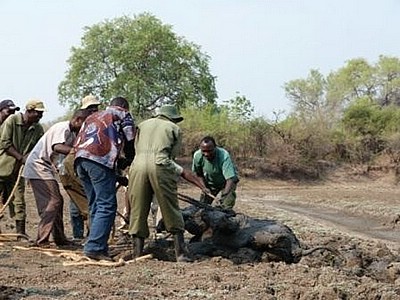 One more try - the team pull her further away from mum this time..... They unwrap the ropes and help her to her feet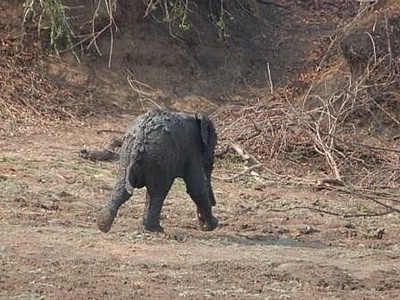 This time - thanks to a young herd cousin calling her to safety..... she makes a dash for it as the rest of the herd scream for her to come to them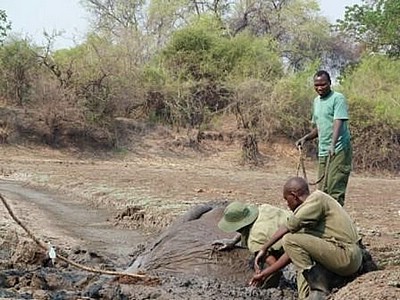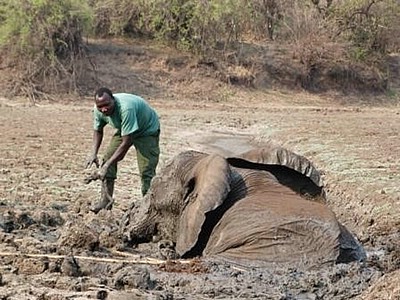 Now back to mum who is dehydrated and exhausted - we've been pouring water over her to try to protect her from the scorching midday sun. SLCS staff carefully slip a rope under her....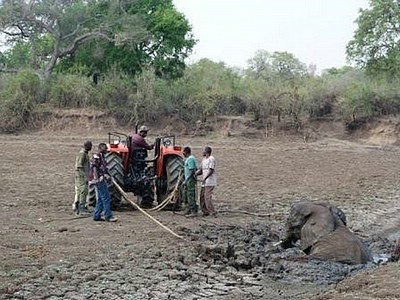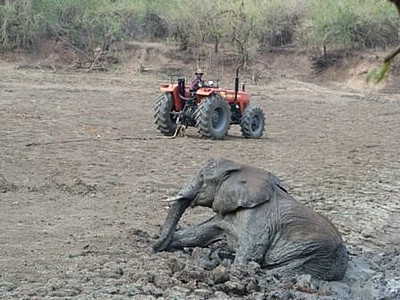 ... and the tractor starts to pull and pull - inching her out of what would have been a muddy grave - she seems to sense that there's a chance of escape and begins to struggle for her life...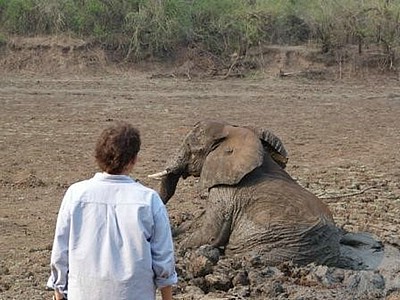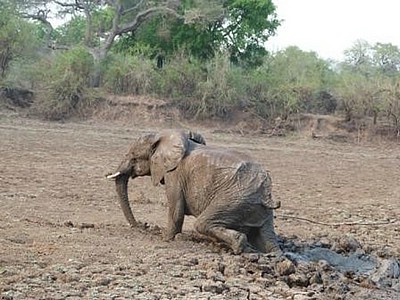 With us all shouting encouragment and just willing her to keep going "come on Mama, come on Mama"....... to the delight of us all - she makes it! Weak and wobbly she drags herself out and runs to find her baby and the rest of her waiting herd!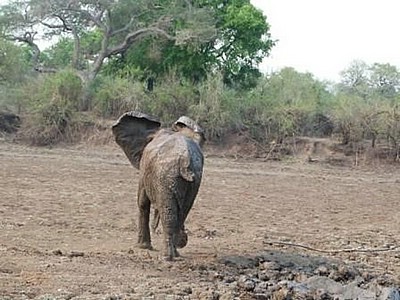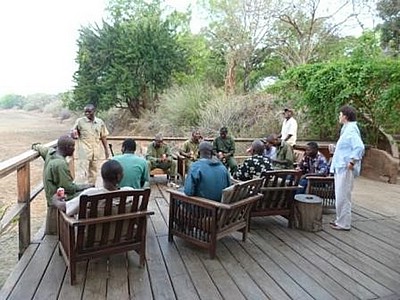 The happiest possible ending! The SLCS team all share a celebratory drink on the Kapani deck with our relieved guests!