Welcome to accidentally fingering someone else's butthole.
Hard as I try, I cannot understand the media fascination with "Australians" who have left the country to fight in Syria. We may as well be seeing stories about holidaymakers en route to Bali. Really don't want to harp on this crap because it's such a gigantic NON-story. If the fuckwits want to go there and fight, let them go. If they get killed in battle, suck shit. If Muslim women are leaving Oz to marry Syrian fighters, surely they're doing us a favour. And that's it. Beyond that it should be pointless because there's nothing interesting about it in any way.
Next rant. I've avoided anything political for ages because there's nothing anyone can say which everyone agrees with except perhaps... ALL politicians are fuckwits. It's a guaranteed way to alienate people. And to be honest I've probably lost interest in politics over the past year. Whoever's in charge, it's the same cycle which has gone on since looong before any of us were around and will continue looong after any of us aren't. Nowadays with so many forums for people to make comment, pass judgement and generally hate everyone for everything, issues are hijacked by the rolling hate machine. The actual issue gets pushed aside while people take the opportunity to call for resignations or threaten "wait until next election!" And so on. It's tiresome. Then our Prime Minster knights Prince Philip and when you hear the reasons why, it almost would have been rude not to. Fuck me drunk if Aussies weren't as outraged as ever about it. Hard to deny it was a monumentally unpopular and stupid decision but dudes comes on... haven't we got anything better to be doing than jumping up and down on social media, bombarding talkback radio and penning strongly worded letters to the editor?
Moving on to me and my sheltered world. Last week I mentioned having the house to myself whilst my appendages were gallivanting around interstate. Such a rare occurrence, there was a plan to get a whole bunch of stuff done resulting in getting my shit up to date. Unfortunately I forgot to factor the long weekend and unavoidable social aspect meaning things went completely the other way.
A drunk friend had crashed in the spare bed Friday night so rather than make an early start on house stuff I was forced to tiptoe around quietly. Breakfast and chatting swallowed another hour meaning by the time I could actually get anything done it was 9.30am. Before that could happen though I needed to visit the hardware store. Get there, start perusing when the phone rings. It's a mate who was on his way there, did I have time for a coffee? Yep. Finally back home 11ish. Finally manage to be productive... at least for a couple of hours until a mate dropped in for a few beers. This is why nothing gets done!
While all this was happening my phone was melting down. To prank a mate I thought it would be funny to jump on a real estate website and message a few agents using his details. "Hi. Was hoping to view this property. Could you please give me a call? Thanks". I did 4 total. To get me back he went on to a car sales website and entered mine. Not sure how many enquiries he made however there's been 50-60 calls which continue to come. I've got some cool ideas of how to up the ante but would be happy for some more. Let me know here.
Sunday was a whole bunch of stuff that didn't get done the day before plus some other stuff that isn't particularly noteworthy in any way whatsoever. Skip it.
Monday was the Australia Day public holiday; also known by the ignorant as Invasion Day. This was supposed to be the crown jewel of the girls being away - no fireworks to go to, no parties happening, nothing except me getting shit done. And then a bunch of friends arrived with everything to make breakfast. S'okay... still most of a day left. And it was looking that way until mid-arvo when a friend lobbed on my doorstep with drinks and food. And that was it. All over. If I look at the weekend it in terms of socialising it was fucking great and I should win a prize. If I look at it in terms of getting any work done then it was epic fail.
Alright let's move on. The update is exceptionally fucking brilliant. For proof of this simply read on. Check it...
Orsm readers will be very familiar with my love of legit amateur porn. I've pretty much dedicated my life to it... which is a shame because all this time the lads over at Project Voyeur have been doing it in ways you will not fucking believe. Frequently updated videos and pictures, live cam chat with sexy real people and forums that are near impossible to drag yourself away from are barely the tip of the ice berg. Project Voyeur has figured out a way to attract the hottest amateurs and exhibitionists and you can access them for free. Go look. Go look now!
NOT FunnyComic Sucker Punches Host As He's Getting Kicked Off Stage For Cursing - AwkwarrrdDUDE... What The Fuck Are You On About??? The Most Awkward TV Confession Ever - Zombie LulzSuper Zombies Infection Scare Prank Must Be One Of The Most Elaborate Ever - Don't Mix'Don't Drink Swim!' An Intense And Insane Warning On The Dangers Of Mixing Alcohol And Swimming - Old SchoolThis Will Take You Back Your Childhood! Do You Have What It Takes To Be An Astronaut? Well Do Ya?! - SquirtersAnd Now The Science Behind Female Ejaculation - Lil Brats!If You Were Thinking Of Having Kids Then Here's 40 Reminders Of What You're Getting Yourself Into - Volley BabesBeach Volleyball Is All About Butts (Also Watch Closely Around The 30 Second Mark!) - Great IdeaAmazon Studios Enables Anyone To Submit A Script Online For Review And The Possibility Of Getting Made Into A Pilot. Scripts Can Be For Films Or Series -
AddictiveI Simply Cannot Get Enough Of This. Click The Link And You Will Love It More Than Boobs - Taylor's MoundTaylor Swift's Mound Is Certainly Prominent - Yoga TitsSexy Girl Doing Yoga Topless. This Is Exactly Why Yoga Was Invented! - Miley WINMiley Cyrus Topless At The Beach. Finally The 'Girls' Are Unleashed In High Res - Public SexEveryone's Watching And They Just Dont Care - Cum SlutBonnie Rotten Gets Her Face Destroyed By A Room Full Of Horny Guys - Haha PussyTasered One Time And This "Hardcore" ISIS Fighter Can't Stop Crying Like A Little Bitch - Lezzer FailCollege Level Alcoholism And Risk Taking Behaviour... What Did They Think Would Happen? Shouldn't Be Any Surprise That These Girls Never Did Porn Again - Sex DemoDrunk Girl On The Subway Gives The Lads A Great Show Demonstrating How She Likes To Be Fucked
DiseasedAim True, Shoot Fast, Collect Weapons And Unlock Weapons And Upgrade Like Crazy. The Diseases Get Worse, And As A Result You Have To Get Better, Smarter, Faster, Stronger And Better Armed - DIY WTFForged From Desperation, Motivated By Involuntary Celibacy, These Sick Fucks Have Resorted To Building Their Own Sex Dolls - DestroyedBlack Girl Gets Fucking Destroyed By White Trash Fat Girl - Teen VirginHow Sweet, This Girl Never Sucked Or Fucked Before And Decided To Film Her Defloration - Srsly WOWSmall Teen Beauty Heather Night Taking A Very Big Cock. Why Cant All Girls Be This Hot?? - Sweet Muff Lise Slabber's Awesome Huge Black Bush In Last Weekend's Episode Of Black Sails - *SMH*Woman Calls Cops Because She Got Sold Bad Crack And Wants A Refund! - Nip Slip!Silas Sahin Areola Peek At Fashion Week 2015 - This Guy!!Drunk Guy Sleep Walking Finds Himself On The Hood Of A Police Cruiser - J.Lo TitsJennifer Lopez Super Cleavage LIVE On TV
It was a practical experiment in a college psychology class. The professor brought out a large cage with a male rat in it. The rat was positioned in the middle of the cage. The professor put a piece of cake on one side and added a female rat on the other side. The male rat ran towards the cake and ate it. Then, the professor changed the cake and put in some cheese. The male rat ran towards the cheese. This experiment went on with the professor changing the food and, every time, the male rat ran towards the food item and never towards the female rat. The professor said "This experiment shows that food is the most important attraction for males". Then, one of the students from the back row said "Sir, why don't you change the female rat? She might be his wife".
--
My girlfriend thinks that I'm a stalker. Well... she's not exactly my girlfriend yet.
--
Bloke in the dock is addressed by the Judge: "You are accused of molesting a 21 year-old girl, how do you plead?" *cough cough* "Not guilty Your Honour". *cough cough*. "You are also accused of soliciting a girl under the age of 16 for sex. How do you plead?" *cough cough* "Not guilty your Honour".*cough cough*. "You are also accused of beastiality with a goat, a sheep and a labrador. How do you plead?" *cough cough* "Not guilty your Honour".*cough cough*. "Excuse me young man" said the Judge "Have you tried sucking a Fisherman's Friend?" The bloke in the dock said "Don't you think I'm in enough trouble!?"
--
The person who came up with the saying 'Nothing lasts forever' has obviously never had a wank over Susan Boyle.
--
A flying insect just flew into my kitchen and exploded. I think it was a Jihaddy long legs.
ORSM VIDEO
WHEN LOVE GOES BAD...
-A court granted a man's request for divorce because his wife was "too shy" to consummate their marriage, after a year! The man and woman were introduced by a mutual friend playing matchmaker. The couple married after dating for three months but the woman refused to consummate the marriage. On the wedding night she slept fully clothed. When hubby tried to sleep with her she would push him away. Eventually, with some help from the matchmaker, the wife agreed to sleep with her husband but only for the purpose of procreation however never followed through. Enough was enough for the poor guy and he filed for divorce.
-Apparently, one Japanese woman divorced her husband after finding out that he "didn't care for" the film Frozen. She told him "If you can't understand what makes this movie great, there's something wrong with you as a human being" and demanded a divorce.
-"I had a couple arguing for three hours over who got the kids on Christmas day, only to discover at the end that they were both Jewish".
-"He's refused to sign all papers but he paid cash for a new truck last month and bought a new house with her, where they live together. He refuses to pay child support yet they both wear new wedding rings and call each other Mr. and Mrs".
-A Saudi woman asked for divorce in because her husband tried to sneak one look at her face after 30 years of marriage. His 50-year-old wife followed the tradition of her native village near the south-western city of Khamis Mushayt and kept her features veiled at all times. One night the husband was overcome by curiosity and tried to lift his wife's veil as she slept to take a look at her face. It was an error he is unlikely to be given a chance to repeat for his outraged wife woke up during his sneak peek and immediately demanded a divorce.
-Sometimes a marriage just loses its magic. At least that's what one Dubai man said when he divorced his wife who was "possessed by a genie". After she refused to sleep with him, her family told him that she was possessed by a "dijn" a type of genie from Arabic mythology. Several religious experts had reportedly attempted to exorcise said genie to no avail.
-"Took the couple two hours to decide who would get the groceries left in the fridge. Estimated value of the groceries was around $40. Two hours of my time, opposing counsel time, and mediator time added up to about $1,000. It all came down to a jar of peanut butter.
-Too much of a good thing is what one Indian man claimed when he divorced his wife because of her insatiable sex drive. He told the court that his wife had been "aggressive, stubborn and autocratic" forcing him to take medication to boost his sexual stamina and threatening to sleep with other men if he failed to satisfy her.
-A Chinese woman launched divorce proceedings against her husband after the family's pet bird reportedly spilled the beans on his marital indiscretions. The woman first suspected something was amiss when the bird began repeating words apparently picked up from her husband's secret telephone calls to his lover after she returned from a month-long visit to her parents. Words such as "divorce" "I love you" and "be patient" had become part of the birds vocab which was enough for her to piece it altogether and end the marriage.
-An 83-year-old German woman, divorced her 81-year-old husband after 60 years of marriage because he was caught having sex with his mistress at work. The affair was exposed when they forgot to pull the curtains while having a 'quickie' in one of the offices. This news found its way back to the wife who threw him out of their home. He moved in with his younger lover, 30 years his junior, who lived just two doors down the road.
-"I was in a mediation where it took the couple an hour and a half to split their personal property, retirement accounts, real property, and custody of their six-month-old son. The rest of the day, about four hours, was spent arguing about how to split the time with the dog. For the kid they just put, 'as agreed upon by the parties' but the dog had a strict calendered schedule working out holidays and strict pickup/drop-off times".
-A man was divorced by his wife after his penis extension snapped off during sex. Doctors had fitted the special prosthetic when he told them he didn't measure up to his wife's expectations in the bedroom. She was horrified when the extension broke off during a wild sex session. He told his wife he would get a new one but she said she was fed up with his failures in bed and asked for a divorce.
GIRLS GETTING READY TO GO OUT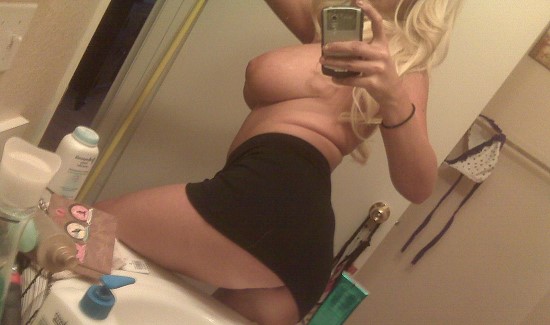 WHEN LOVE GOES BAD...
-Not all pet names are created equal. Just ask the Saudi woman who apparently filed for divorce after discovering that her husband had nicknamed her "Guantanamo" if his cell phone contacts. She discovered the unflattering nickname, based on the infamous U.S. military prison, when she called his phone and realised that he had left it at home. The man claimed the nickname was to protect the couple's privacy, saying "I don't want people sitting around me to know that this is my wife calling".
-A German woman divorced her husband because she was "fed up" with him cleaning everything all the time. The wife got through 15 years of marriage putting up with the man's penchant for doing household chores, tidying up and rearranging the furniture but she ran out of patience when he knocked down and rebuilt a wall at their home when it got too dirty. Probably fair enough.
-A woman was dumped by her husband after 10 years of marriage when he found out she'd lied about her age. She had told him she was 24 when in fact she was 30.
-"I had a case where the estranged wife was calling my client's employer repeatedly, accusing him of theft and other white-collar crimes, in an attempt to get my client fired. The thing is, the children were with her, and she was also demanding child support. Which is based on his income. For the job from which she was trying to get him fired.
"Out of the blue I get a call from my ex who told me in a very business-like tone of voice that she's completely over me and she knows that her sister is now attracted to me. Now, four years, two substantial and ongoing divorce maintenance awards later I'm sure they all have a good laugh at my expense at their family get-togethers".
-One man divorced his wife after she brought over 550 cats into their home. He told court officials that he was unable to sleep on his bed, which was covered in cats, and unable to eat a meal because cats jumped on the table and stole his food. The couple attempted to reconcile but divorced after the woman refused to give up her pets.
-A Romanian woman demanded a divorce because she couldn't stand having lunch with her mother-in-law every day. The 22-year-old had been married for only 10 months when she claimed her life turned into a nightmare because of her mother-in-law. She later told the judge that the constant presence of her mother-in-law and her teasing remarks had ruined her marriage.
-A 51-year-old bartender from Long Island was arrested Thursday after sending alimony cheques to his ex-wife that were covered in faeces. For a year he had been enclosing nasty letters and objects with cheques to his ex. His rattled ex-wife told officials that she moved to Arizona in order to avoid her former spouse who was subsequently charged with stalking, obstructing the mail and sending hazardous materials through the mail.
-One man divorced his wife after finding a photo of her kissing a horse on one of her social network accounts. His wife was unapologetic saying that the photo showed her love for Arabian horses and that she didn't want to be with a man who thinks kissing a horse constitutes cheating.
-A Romanian pensioner filed for divorce after 50 years because she was fed up with her husband spending their entire pension on stray dogs. She said her husband had begun giving scraps of food a few years ago to a pair of stray dogs but he then started feeding a pack of more than 20 strays three times a day, leaving no food for them.
-An Indian woman divorced her husband because he neglected to change his Facebook relationship status to married. The 31-year-old businessman husband told the court that updating his status had simply slipped his mind, as the pair wed only two months ago but his 28-year-old wife pressed on with the divorce saying she "couldn't trust him".
-An Italian couple ended their marriage in 2011 after the 99-year-old husband found love letters written between his 96-year-old wife and her former flame. The love letters were from the 1940s, but once a cheater, always a cheater?
-One couple that was forced to live together while the divorce was pending got engaged in a battle to see who could drive the other one more nuts. They had no kids, but neither wanted to leave the house or their dog. So it became a game of who can sleep with more random trash while the other was home. On one occasion, they each ended up in bed with someone the other worked with.
-A man was divorced by his wife for running across China to support the 2008 Beijing Olympics. He apparently sold their apartment to finance the run and spent the proceeds on a six-man support team and a van, on which he painted 'Support Beijing Olympics' in both English and Chinese. His wife promised to divorce him if he went ahead with the stunt.
ORSM VIDEO
A man goes to the doctor and says "I've got this sex problem, Doc, You've got to help me". "Well" says the quack "tell me about your average day". "It all starts in the middle of the night. My wife always wakes me up at about 3am and again at about 5am for nookie. Later, we can spend a couple of hours making love before I go to work!" "Oh I see" says the doc.
"No, hang on" says the young man "you see, when I get on the train to work I meet this girl every day, we get a compartment to ourselves and have sex all the way there". "Oh... now I see" says the quack.
"No you don't" says our hero. "When I get to work my secretary really fancies me and I have to give her one in the storeroom". "Oh.... NOW I see" says the quack.
"No, no, no" says the randy bugger. "When I go to lunch I meet this dinner lady I'm very fond of, and we nip out the back for a quickie". "Now I understand" says the extremely patient doctor.
"No, hang on" says the man. "When I get back to work in the afternoon my boss - a very demanding lady I might add - has to have me or she says she'll give me the sack!" "Ahh...." says the doctor "now I see".
"No, there's more" says our man, almost in tears. "When I get home my wife is so pleased to see me she gives me a blow job before dinner and then we have sex afterwards!" By now, the exasperated doctor is beginning to lose his cool "So just what is your problem?!" "Well..." says our hero "it hurts when I wank".
PLAYGROUND FLASHERS FLASHING ON THE PLAYGROUND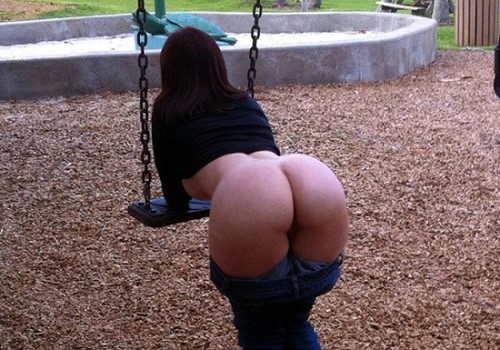 Why is MyFreeCams.com one of the most awesome websites in the history of forever? Firstly, there are hundreds of hot models online at any given time AND you can watch their live webcam feed in HQ with sound AND chat. Secondly, you don't need a credit card or have to install any dodgy software - it's all absolutely free! And finally, why do I sound so fucking excited? Because MyFreeCams really is that brilliant. Click here to check it out now!
ORSM VIDEO
A MAN'S VIEW
It is important for men to remember that as women grow older it becomes harder for them to maintain the same quality of housekeeping as they did when they were younger. When men notice this, they should try not to yell. Let me relate how I handle the situation.
When I chucked my job and took early retirement a year ago, it became necessary for Nancy to get a full-time job both for extra income and for health insurance benefits that we need. She was a trained lab tech when we met thirty some years ago and was fortunate to land a job at the local medical centre as a phlebotomist.
It was shortly after she started working at this job that I noticed that she was beginning to show her age. I usually get home from fishing or hunting about the same time she gets home from work. Although she knows how hungry I am, she almost always says that she has to rest for half an hour or so before she starts supper. I try not to yell at her when this happens. Instead, I tell her to take her time. I understand that she is not as young as she used to be. I just tell her to wake me when she finally does get supper on the table.
She used to wash and dry the dishes as soon as we finished eating. It is now not unusual for them to sit on the table for several hours after supper. I do what I can by reminding her several times each evening that they aren't cleaning themselves. I know she appreciates this, as it does seem to help her get them done before she goes to bed.
Our washer and dryer are in the basement. When she was younger, Nancy used to be able to go up and down the stairs all day and not get tired. Now that she is older she seems to get tired so much more quickly. Sometimes she says she just can't make another trip down those steps. I don't make a big issue of this. As long as she finishes up the laundry the next evening I am willing to overlook it. Not only that, but unless I need something ironed to wear to the Monday's lodge meeting or to Wednesday's or Saturday's poker club or to Tuesday's or Thursday's bowling or something like that, I will tell her to wait until the next evening to do the ironing.
This gives her a little more time to do some of those odds and ends things like shampooing the dog, vacuuming, or dusting. Also, if I have had a really good day fishing, this allows her to gut and scale the fish at a more leisurely pace. Nancy is starting to complain a little occasionally. Not often, mind you, but just enough for me to notice.
For example, she will say that it is difficult for her to find time to pay the monthly bills during her lunch hour. In spite of her complaining, I continue to try to offer encouragement. I tell her to stretch it out over two or even three days. That way she won't have to rush so much.
I also remind her that missing lunch completely now and then wouldn't hurt her any, if you know what I mean. When doing simple jobs she seems to think she needs more rest periods than she used to have to take. A couple of weeks ago she said she had to take a break when she was only half finished mowing the yard. I overlook moments like these because I realise it's just age talking. In fact, I try to not embarrass her when she needs these little extra rest breaks.
I tell her to fix herself a nice, big, cold glass of freshly squeezed lemonade and just sit for a while. I tell her that as long as she is making one for herself, she may as well make one for me and take her break by the hammock so she can talk with me until I fall asleep.
I could go on and on, but I think you know where I'm coming from. I know that I probably look like a saint in the way I support Nancy on a daily basis. I'm not saying that the ability to show this much consideration is easy. Many men will find it difficult. Some will find it impossible.
No one knows better than I do how frustrating women can become as they get older. My purpose in writing this is simply to suggest that you make the effort. I realise that achieving the exemplary level of showing consideration I have attained is out of reach for the average man.
However, guys, even if you just yell at your wife a little less often because of this article, I will consider that writing it was worthwhile.
ORSM VIDEO
Want to contribute to Orsm? Just click here and do eeeet!!
A woman goes into a sports store to buy a rod and reel for her grandson's 21st birthday. She doesn't know which one to get, so she just grabs one and goes over to the counter. A check-out clerk is standing there wearing dark glasses.
She says "Excuse me, sir. Can you tell me anything about this rod and reel?" He says "Ma'am, I'm completely blind, but if you'll drop it on the counter, I can tell you everything you need to know about it from the sound it makes".
She doesn't believe him, but drops it on the counter anyway. He says "That's an eight-foot surf caster Shakespeare graphite 667 Model rod fitted with a Shimano Calcutta 400 reel, spooled with 20lb Berkley Fireline. It's a good all-around combination, and it's on sale this week for only $199.00".
She says "It's amazing that you can tell all that just by the sound of it dropping on the counter. I'll take it!" As she opens her purse, her credit card drops on the floor. She bends down to pick it up and accidentally breaks wind. At first she is really embarrassed, but then realises it's not likely that the blind clerk could tell it was she who farted. He may not even know that she was the only person around.
The man rings up the sale and says "That'll be $254.50 please". The woman is totally confused by this and asks "Didn't you tell me it was on sale for $199.00? How did you get $254.50?" He replies "Yes, Ma'am, the rod and reel is $199.00, but the duck caller is $36.00 and the fishing bait is $19.50".
CLEAVAGE BRILLIANCE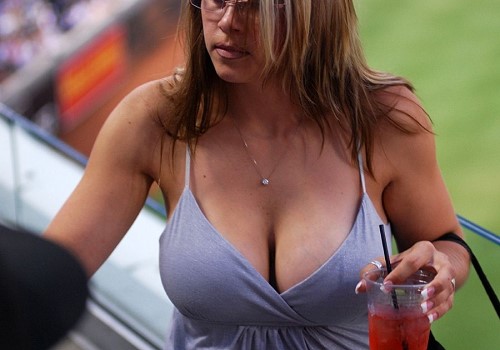 An office manager was given the task of hiring an individual to fill a job opening. After sorting through a stack of resumes he found four people who were equally qualified. He decided to call the four in and ask them only one question. Their answer would determine which of them would get the job.
The day came and as the four sat around the conference room table the interviewer asked "What is the fastest thing you know of?" Acknowledging the first man on his right, the man replied, A THOUGHT. It just pops into your head. There's no warning that it's on the way; it's just there. A thought is the fastest thing I know of".
"That's very good!" replied the interviewer. "And now you sir?" he asked the second man. "Hmm.... let me see. A BLINK! It comes and goes and you don't know that it ever happened. A blink is the fastest thing I know of".
"Excellent!" said the interviewer. "The blink of an eye... that's a very popular cliché for speed". He then turned to the third man who was contemplating his reply.
"Well, out at my dad's ranch, you step out of the house and on the wall there's a light switch. When you flip that switch, way out across the pasture the light in the barn comes on in less than an instant. Yep, TURNING ON A LIGHT is the fastest thing I can think of".
The interviewer was very impressed with the third answer and thought he had found his man. "It's hard to beat the speed of light" he said. Turning to the fourth and final man, the interviewer posed the same question.
The last man replied "After hearing the three previous answers, it's obvious to me that the fastest thing known is DIARRHEA". "WHAT!?" said the interviewer, stunned by the response. "Oh I can explain". said the fourth man. "You see the other day I wasn't feeling so good and I ran for the bathroom. But, before I could THINK BLINK, or TURN ON THE LIGHT, I had already shit my pants!"
RANDOM SHITE
We've all heard the overused "#1 site for whatever" line but believe me when I say MyFreeCams.com is actually it! Hundreds of real girls getting nude in front of a webcam chatting, stripping and just about anything else you can convince them to do! You're able to watch unlimited live webcam shows with full audio and chat. Oh and did I mention it's absolutely totally 100% completely FREE!? Getting on is as easy as clicking here but be prepared to lose your day!
A man walks into a bar and sits down. The bartender asks the man what he wants. The man says "Give me a Bud Lite". When the bartender brings him the beer, he notices the guy pokes at his hand and starts talking. When he stops talking, the bartender asks "What are you doing with your hand on your face?"
The guy says "A while ago I was hit by lightning and from then on my hand became a cell phone". The bartender says "Oh! You're full of it!" So the guy says "If you don't believe me, then here! Tell me your phone number and I will dial it. The bartender says "Dial 654-8967".
The guy did so and hands the phone to the bartender who talks with his wife and kids. After a few drinks, the guy goes into the bathroom. Two other guys come in and the bartender asks they if they saw the guy whose hand is a cell phone. The two guys say "Oh, you're full of it!" The bartender tells them if they don't believe him, then wait until he comes out of the bathroom and they can see for themselves.
After about 15 minutes the guy still hadn't come out of the bathroom so the bartender goes to check on him. When the bartender goes into the bathroom he sees the guy standing there pants down and toilet paper rolling out of his butt. The bartender asks "What the hell are you doing?" The guy says "Hold on a second! I'm getting a fax!"
LOVING THOSE TAN LINES!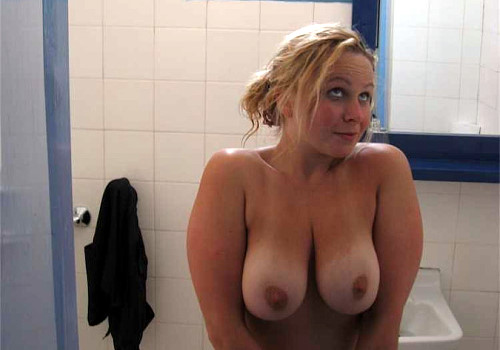 The new preacher moves his things into his new office and comes across the former pastor, taking his items out. The former pastor says "I left three envelopes in your desk. If you have any trouble, open them". Well, of course the new preacher thinks he will never have to use them, but in his youthful enthusiasm, he tries to change the order the kids march in during Vacation Bible School. Well, this makes the workers absolutely furious and there is a lot of ugly talk about the new pastor.
He remembers the envelopes and opens the first one. It says "You haven't been here long, but you decided to make a change in the Vacation Bible School; now everyone is mad. Tell everyone that the former preacher had told you this was how you preferred to do it". So the young preacher did that and it worked well.
He had been there about a year and a half when he tried to change the deacon position from being a life-long job to a position that rotated annually. Well, this made the deacons really mad, and they were the ones who made his salary recommendation. So he went back to the drawer and got the second envelope "You did something to make the deacons mad and there's talk of replacing you. Tell them this is the official denominational policy; that you thought they wanted to comply, but it doesn't make you any difference what they do". He tried this, and again it worked great.
You guessed it. After three years, he finally told the women's organization that they were going to have to open the kitchen so that it could be used without a representative from the women's group being present. This put the women's organization in open revolt. So he went back to that third and final envelope "You've been here about three years and you finally got the women's organisation mad. The only thing to do is prepare three envelopes... "
ORSM VIDEO
Well well well... what have we here? The END is what. Probably worth reading on though. It'll avoid the annoyance when I don't reply to your stupid email...
-Check out the site archives. Whatever you're looking for in life, they're where you'll find it.
-Next update will be next Thursday. Still working on bring Reader Mail back I promise. Maybe that will be the day. Maybe not.
-Tell your friends, family, colleagues, co-workers and neighbours to check out ORSM-DOT-NET otherwise my friend Ray will force you to watch the tennis. Fuuuuuuuuck thaaaaaat.
-Need to clear your conscience? Judge me? Want to fight me? Threaten me? Sit on my lap and talk about the first thing that pops up? Show me the twins? Then go for it! Just make sure you email me here!
Until next time be good, stay off the chems and no homo. Enjoy. Mr. Orsm.