Welcome to "You're the love of my life" he said hatefully.
Like everyone else I had been absolutely hanging out for the return of The Walking Dead. I was pretty sure that the mullet guy would be the victim based on the last ep of S6 where he handed over his bullet recipe 'in case anything happens to me'. Seemed like that scene was for a reason but nope... the writers sold us a dummy and the beefcake guy and the Asian guy got pulverised in an epically brutal lesson in obedience. Was actually disappointed when the beefcake guy got creamed: "I waited 6 months just for that? Laaaaame".  Thankfully shit was redeemed in eye-poppingly good fashion.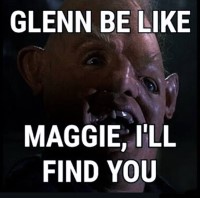 Anyway... its been impossible to avoid the fan fallout ever since. Comments on social media and news articles, dickheads with blogs and you name it are losing their shit. Sooo many apparently done with the show now and it fucking baffles me. Guys please harden the fuck up. Remember Rick killed his best buddy who was a main character a few seasons back? You kept watching, it was worth it. Remember Carol's daughter ran off in to the forest only to turn up in the zombie barn? Fucking awesome. You kept watching, it was worth it. Remember the fat chick from Nurse Jackie copped a crossbow arrow through the head? Wasn't expecting that! You kept watching, it was worth it. TWD thrives on killing off characters we're invested in and suddenly now people can't take it. Dudes. Seriously. Sort your shit out. You would not survive 5 minutes in the apocalypse. And if nothing else remember - Glenn may be dead but even in a world where mankind is teetering on the edge of extinction I'm sure there'll still be too many Asians... (JOKING!! Settle down!)
And on to other stuff. Perhaps me and my life for a change? Sure why not...
Had very little planned for Saturday and with the emergence of a big ball of fire in the sky we headed straight for the coast to enjoy fresh air and exercise. Awesome to put feet into the ocean and ogle the abundance of females parading in their active wear. From there we swung past an outdoor market thingy. Was much better than I was expecting and that was despite the gay artsy crap which was on sale. Be honest - who really wants an old surfboard painted in retarded colours and covered in seashells to decorate their house with? Or an ugly $70 handwoven basket? Or how about a wanker fair trade ice coffee and $6.50 in a midget-sized cup? If you answered 'me' then it's time to reassess your life.
The rest of Saturday was spent outside. My gardening crusade is well under way and seedlings are being dug in everywhere. Why? Is it because if I don't then how the fuck will I complain about having to tend to an overgrown garden in the months to come? Yes.
Kicked off Sunday at a nearby farmers market. Always a good place to restock on cheap produce plus just a safe environment to let the little one burn off some energy. From there it was dim sum with a friend which killed a couple of hours then home without a plan. Basically just paced around the house trying to decide what needed doing before eventually finding myself outside in the garden. Of course there was a plant nursery visit was required. Seeking advice I snapped a couple of pics with my phone to show the garden 'expert' what the problem was. "There's no symmetry; it's unbalanced" I said. "I don't think that's a problem" he said. Dickhead.
Alrighty. I know when to stop and move on and that's now. Not to oversell it or anything but today's update is fucking brilliant and is guaranteed to entertain literally everyone who is lucky enough to experience it. Check it...

Fucking IDIOTBonehead Jet Skier Nearly Dies Getting Sucked Under Container Ship- Must Be TrueA Fortune Teller Looks Into Britain's Post-Brexit Future And Finds That, Yes, There Is Some Hope - Love This :-)Dude Reclaims The Arm Rest On His Flight And Won A Perfect Reaction - Can Be DoneToronto Indie Musician Dani Strong Beats The Odds To Hit No.1 On Country Charts - Ghosts BustedHonest Trailers Absolutely Destroys The New Ghostbusters - Wild CamgirlNerdy Teacher Doing Sex Class On Webcam - WTFFF!?Psychotically Perverted Japanese Porno Directors Have Constructed A Gigantic Fish Tank Made For Sexually Tormenting Cute Teenagers. - Wooshka!Cop Violently Kicks Suspect In The Head - She's PurtyModel Of The Day: Gemma Lee Farrell


SJW LOSERSPHD Throws In The Towel On SJW's Because There Is No Reasoning With People This Stupid - Phat LatinaLatina Phat Ass Bikini Babe On The Street - Bella Puffy'sBella Thorne Puffy Nipples While Out For A Walk - XXX SithKleio Valentien Is Looking Red Hot As Darth Talon From The Star Wars: One Sith Xxx Parody! I'd Be Terrified But I'd Have Sex With A Sith If She Looked Like This. - Frisky TeenShe Can't Go 10 Minutes Without Pulling Those Winnebago's Out And Start Taunting Gravity. And We Love Her For It. - UnfknblvblAdriana Cernanova For GQ Portugal... She's Fucking Great... And If You Don't Believe Me – Just Look At Her Tits...!! - Painal :-pFirst Time Painal Ends In Tears For This Butt Hurt Amateur. - Gamer GFStick It Deep In This Redhead's Butthole And She's Yours For Life... As Long As You Let Her Play Call Of Duty While ou're Doing It. - Dick SuckerIf She Isn't Crying While Deepthroating Your Cock, Then She's Doing It Wrong - SLAM Her!Great Tits Girl Fucked On Table


Nude BeachCompilation Of Topless Tits On The Beach - 1st AnalNot So Loud!!! Chicks First Time Trying Anal Didn't Go As Planned! - Going DeepThat Big Black Cock Is Too Much For This Petite Cutie. Well... Almost... - Porn BimbosThese Super-Hot Bimbos Are Virtually Crazed For Cock! No Wonder I've Been Watching Over And Over Again! - Nuts EmptiedA Superb Emptying! - Dirty TalkHow To Make A Sex Tape In Detroit. The Dialogue Is The Real Star Of This One. Just Listen! - The BodyElle Macpherson... Even At 52 Fucking Years Old (I Can't Believe It Either!) She Still Has A God Damn Banging Bod. - Triple TittyIf you've got a Total Recall fetish, this will get you very excited! If you DON'T have a Total Recall Fetish, This Will Get You Very Excited! - Katie ToeKatie Price Bikini Cameltoe At The Beach - Suck Shit!This Guy Made A Website And Accidentally Got The Ultimate Revenge


Johnny collected lots of money from trick or treating and he went to the candy store to buy some chocolate. "You should give that money to charity" said the shopkeeper. "No, I'll buy the chocolate. You give the money to charity!"
--
One Halloween this woman opens her door to find the most adorable little girl, with golden blond curly hair and the biggest blue eyes. She was dressed as an Angel, and was just delightful. The woman said "What are you supposed to say sweetheart?" The little girl looks up at the woman and says "Twick or Tweat!" The woman thinks this is just adorable, and she calls her husband to come to the door. The woman say to the child "Go ahead honey say it just one more time". Once again the little Angel looks up and says "Twick or Tweat!" The husband agrees with his wife, this little Angel is just the cutest thing. The woman picks an apple from the Treat Bowl, shines it up with her apron, and drops it into the little girl's Treat Bag. The little Angel looks in her bag then looks up at the woman and says "Thanks a lot you old bitch, you just broke my fucking cookies!"
It was Halloween and three vampires went into a saloon and walked up to the bar. "What will you have?" the bartender asked. "I'll have a glass of blood" the first replied. "I'll have a glass of blood, too, please" said the second. "I'll have a glass of plasma" said the third. "Okay, let me get this straight" the bartender said. "That'll be two bloods and a blood light?"
--
Two men were walking home after a Halloween party and decided to take a shortcut through the cemetery just for laughs. Right in the middle of the cemetery they were startled by a tap-tap-tapping noise coming from the misty shadows. Trembling with fear, they found an old man with a hammer and chisel, chipping away at one of the headstones. "Holy cow, Mister" one of them said after catching his breath "You scared us half to death - we thought you were a ghost! What are you doing working here so late at night?" "Those fools!" the old man grumbled. "They misspelled my name!"
--
Why did the ghost cross the road? To get to the other side.
--
A woman whose husband often came home drunk decided to cure him of the habit. One Halloween night, she put on a devil suit and hid behind a tree to intercept him on the way home. When her husband came by, she jumped out and stood before him with her red horns, long tail, and pitchfork. "Who are you?" he asked. "I'm the Devil!" she responded. "Well, come on home with me" he said "I married your sister!"
ORSM VIDEO
IT'S PROBABLY THE BEST THING TO EVER HAPPEN TO ONLINE PORN. SERIOUSLY. EVER. HERE'S WHY YOU'LL CARE
A black man and his wife were going to a Halloween party in a couple of days so the husband tells his wife to go to the store and get costumes for them to wear.
When he comes home that night he goes into the bedroom and there laid out on the bed is a Superman costume. The husband yells at his wife "What are you doing? Have you ever heard of a BLACK Superman!? Take this back and get me something else I can wear!"
The next day the wife, not too happy, returns the costume and gets a replacement. The husband comes home from work goes to the bedroom and there, laid out on the bed, is a Batman costume. He again yells at his poor wife "What are you doing? Have you ever heard of a BLACK Batman!? Take this back and get me something I can wear to the costume party!"
The next morning his irate wife goes shopping. When the husband comes home again from work, there laid out on the bed are three items: one is a set of three white buttons, the second is a thick white belt, and the third item is a 2x4. The husband yells at the wife "What the hell are these for?"
The wife yells back "Take your clothes off. You can put the three white buttons on the front of you and go as a domino. If you don't like that idea, you can put the white belt on and go as an Oreo. And if you don't like THAT idea, you can shove the 2x4 up your ass and go as a fudgesicle!"
BLONDES... THEY HAVE MORE FUN...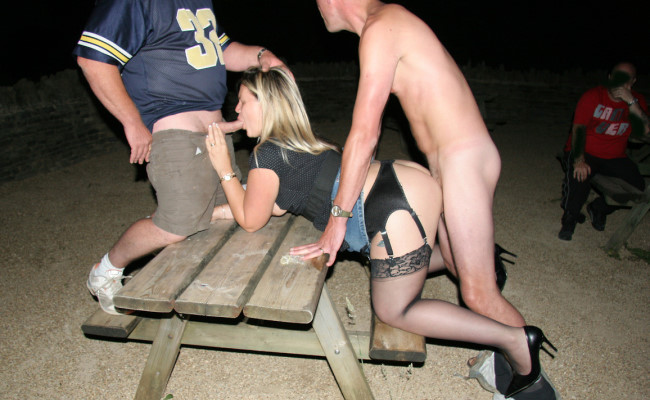 Previously on Orsm: Blondes #5 - Blondes #4 - Blondes #3 - Blondes #2 - Blondes #1
A tourist in Vienna is going through a graveyard and all of a sudden he hears some music. No one is around, so he starts searching for the source.
He finally locates the origin and finds it is coming from a grave with a headstone that reads: Ludwig van Beethoven, 1770-1827. Then he realises that the music is the Ninth Symphony and it is being played backward! Puzzled, he leaves the graveyard and persuades a friend to return with him.
By the time they arrive back at the grave, the music has changed. This time it is the Seventh Symphony, but like the previous piece, it is being played backward.
Curious, the men agree to consult a music scholar. When they return with the expert, the Fifth Symphony is playing, again backward. The expert notices that the symphonies are being played in the reverse order in which they were composed, the 9th, then the 7th, then the 5th.
By the next day the word has spread and a throng has gathered around the grave. They are all listening to the Second Symphony being played backward.
Just then the graveyard's caretaker ambles up to the group. Someone in the crowd asks him if he has an explanation for the music.
"Oh, it's nothing to worry about" says the caretaker. "He's just decomposing!"
ORSM VIDEO
A couple was invited to a swanky masked Halloween Party. She got a terrible headache and told her husband to go to the party alone. He, being a devoted husband, protested, but she argued and said she was going to take some aspirin and go to bed, and there was no need of his good time being spoiled by not going. So he took his costume and away he went. The wife, after sleeping soundly for one hour, awakened without pain, and as it was still early, she decided to go to the party. In as much as her husband did not know what her costume was, she thought she would have some fun by watching her husband to see how he acted when she was not with him.
She joined the party and soon spotted her husband cavorting around on the dance floor, dancing with every nice chick he could and copping a little feel here and a little kiss there. His wife up to him and being a rather seductive babe herself, he left his partner high and dry and devoted his time to the new stuff that had just arrived.
She let him go as far as he wished; naturally, since he was her husband. Finally he whispered a little proposition in her ear and she agreed, so off they went to one of the cars and had a little bang. Just before unmasking at midnight, she slipped away and went home and put the costume away and got into bed, wondering what kind of explanation he would make for his behaviour.
She was sitting up reading when he came in and asked what kind of a time he had had. He said "Oh the same old thing. You know I never have a good time when you're not there". The she asked "Did you dance much?"
He replied "I'll tell you, I never even danced one dance. When I got there, I met Pete, Bill Brown and some other guys, so we went into the den and played poker all evening. But I'll tell you... the guy I loaned my costume to, sure had a real good time!"
36 GIRLS LIVING IN THE WONDERFUL WORLD OF CLEAVAGE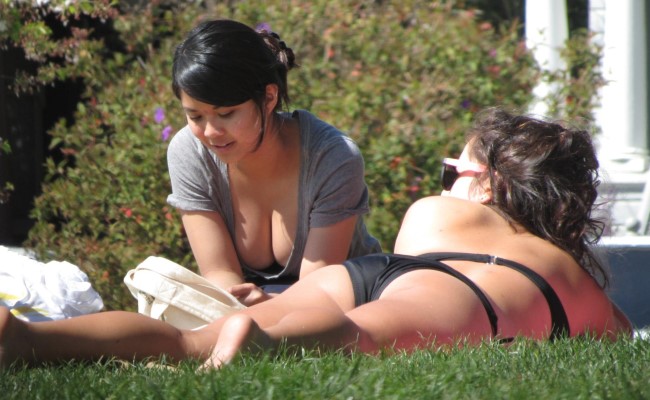 CLEAVAGE Previously on Orsm: #13 - #12 - #11 - #10 - #9 - #8 - #7 - #6 - #5 - #4
Why is MyFreeCams.com one of the most awesome websites in the history of forever? Firstly, there are hundreds of hot models online at any given time AND you can watch their live webcam feed in HQ with sound AND chat. Secondly, you don't need a credit card or have to install any dodgy software - it's all absolutely free! And finally, why do I sound so fucking excited? Because MyFreeCams really is that brilliant. Click here to check it out now!
ORSM VIDEO
HALLOWEEN SURVIVAL TIPS
-When it appears that you have killed the monster, NEVER check to see if it's really dead.
-Never read a book of demon summoning aloud, even as a joke.
-Do not search the basement, especially if the power has gone out.
-If your children speak to you in Latin or any other language which they should not know, shoot them immediately. It will save you a lot of grief in the long run. However, it will probably take several rounds to kill them, so be prepared. This also applies to kids who speak with somebody else's voice.
-When you have the benefit of numbers, NEVER pair off and go it alone.
-As a general rule, don't solve puzzles that open portals to alternate dimensions.
-Never stand in, on, or above a grave, tomb, or crypt. This would apply to any other house of the dead as well.
-If you're searching for something which caused a loud noise and find out that it's just the cat, GET THE HELL OUT!
-If appliances start operating by themselves, do not check for short circuits; just get out!
-Do not take ANYTHING from the dead.
-If you find a town which looks deserted, there's probably a good reason for it. Don't stop and look around.
-Don't fool with recombinant DNA technology unless you're sure you know what you're doing.
-If you're running from the monster, expect to trip or fall down at least twice. Also note that, despite the fact that you are running and the monster is merely shambling along, it's still moving fast enough to catch up with you.
-If your companions suddenly begin to exhibit uncharacteristic behaviour such as hissing, fascination for blood, glowing eyes, increasing hairiness, and so on, kill them immediately.
-Stay away from certain geographical locations, some of which are listed here: Amityville, Elm Street, Transylvania, the Bermuda Triangle, or any small town in Maine.
-If your car runs out of gas at night on a lonely road, do not go to the nearby deserted looking house to phone for help. If you think that it is strange because you thought you had 3/4 of a tank, shoot yourself instead. You are going to die anyway, and most likely be eaten.
-Beware of strangers bearing strange tools. For example: chainsaws, staple guns, hedge trimmers, electric carving knives, combines, lawnmowers, butane torches, soldering irons, band saws, or any devices made from deceased companions.
-If you find that your house is built upon a cemetery, now is the time to move in with the in-laws. This also applies to houses that had previous inhabitants who went mad or committed suicide or died in some horrible fashion, or had inhabitants who performed satanic practices in your house.
-Don't let your kids eat and of the candy they collect. The sugar rush will send them wild and they'll drive you fucking mental.
-Don't babysit alone.
-Put an emergency weapon at every corner of the house.
-Remember that small towns have dark secrets.
-If all else fails, don't worry. Somebody presumed dead will be back to save you just in the nick of time.
ORSM VIDEO
Want to contribute to Orsm? Just click here and do eeeet!!
A man was walking home alone one night when he heard a "BUMP....BUMP....BUMP..." behind him. Walking faster, he looked back, making out an image of an upright coffin banging its way down the middle of the street towards him...."BUMP...BUMP...BUMP..."
The man began to run toward his home, and the coffin bounced after him faster... faster... BUMPBUMPBUMP.
He ran up to his door, fumbled with his keys, opened the door, rushed in, and locked it behind him. The coffin crashed through his door, with the lid of the coffin clapping BUMP...BUMP...BUMP... on the heels of the terrified man.
The man rushed upstairs to the bathroom and locked himself in, heart pounding.
With a CRASH, the coffin broke down the door, coming slowly toward him. The man while screaming, reached for something, anything... all he can find is a box of cough drops which he hurled at the coffin...
Suddenly... the coffin stops.
33 MUMS TO BE IN VARIOUS STATES OF...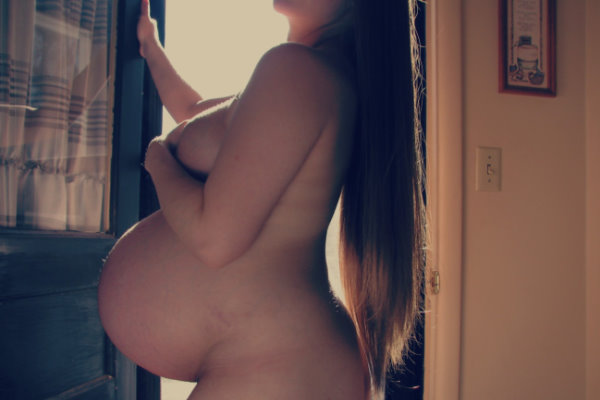 PREGNANT Previously on Orsm: #8 - #7 - #6 - #5 - #4 - #3 - #2
A Minneapolis couple decided to go to Florida to thaw out during a particularly icy winter. They planned to stay at the same hotel where they spent their honeymoon 20 years earlier. Because of hectic schedules, it was difficult to coordinate their travel schedules.
So the husband left Minnesota and flew to Florida on Thursday, with his wife flying down the following day. The husband checked into the hotel. There was a computer in his room, so he decided to send an email to his wife. However, he accidentally left out one letter in her email address, and without realising his error, sent the email.
Meanwhile, somewhere in Houston, a widow had just returned home from her husband's funeral. He was a minister who was called home to glory following a heart attack. The widow decided to check her email expecting messages from relatives and friends. After reading the first message, she screamed and fainted. The widow's son rushed into the room, found his mother on the floor, and saw the computer screen which read...
To: My Loving Wife
Subject: I've Arrived
Date: March 10, 2011
I know you're surprised to hear from me. They have computers here now and you are allowed to send emails to your loved ones. I've just arrived and have been checked in. I've seen that everything has been prepared for your arrival tomorrow. Looking forward to seeing you then! Hope your journey is as uneventful as mine was.
P.S. Sure is freaking hot down here!
RANDOM SHITE
OLDER SHITE: 20th October - 13th October - 6th October - 29th September - 22nd September - 15th September
PICTURE THIS: YOU GO TO A WEBSITE. HOOK UP WITH AN ACTUAL REAL GIRL. GET A BILL FOR $0. HERE'S HOW
This guy was on the side of the road hitchhiking on a very dark night and in the middle of a storm. The night was black and no cars went by. The storm was so strong, he could hardly see a few feet ahead of him.
Suddenly he saw a car coming towards him. It stopped. The guy, without thinking about it, got in the car, closed the door and then realised there was nobody behind the wheel.
The car started slowly. The guy looks at the road and sees a curve coming his way. Scared he starts to pray begging for his life. He hasn't come out of shock, when just before he hits the curve, a hand appears through the window and moves the wheel.
Paralysed in terror, he watches how the hand appears every time they get to a curve.
The guy, gathering strength, gets out of the car and runs to the nearest town. Wet and in shock, he goes to a pub and asks for two shots of whiskey, and starts telling everybody about the horrible experience he just went through. A silence enveloped everybody when they realised the guy is crying and isn't drunk.
About half an hour later, two blokes walked in the same pub and one said to the other. "Look Bill, there's the wanker that got in the car while we were pushing it!"
CAUTION: THINGS ARE ABOUT TO GET MUDDY!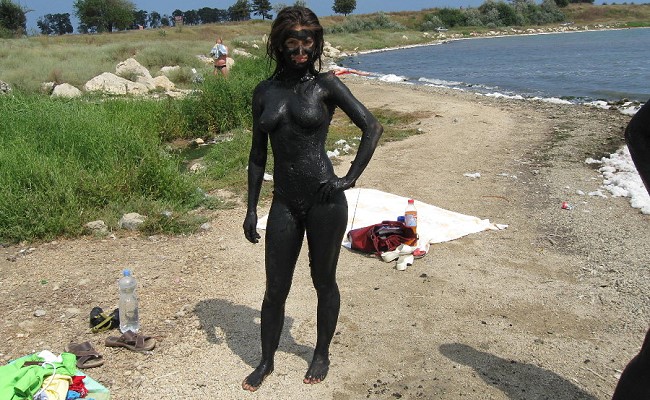 Police arrested Malcolm Davidson, a 27 year old white male, resident of White Plains, NY, in a pumpkin patch at 11:38pm Friday. Davidson will be charged with lewd and lascivious behaviour, public indecency, and public intoxication at the County courthouse on Monday.
The suspect allegedly stated that as he was passing a pumpkin patch, he decided to stop. "You know, a pumpkin is soft and squishy inside, and there was no one around here for miles. At least I thought there wasn't" he stated in a phone interview from the County courthouse jail.
Davidson went on to state that he pulled over to the side of the road, picked out a pumpkin that he felt was appropriate to his purposes, cut a hole in it, and proceeded to satisfy his alleged "need".
"I guess I was just really into it, you know?" he commented with evident embarrassment.
In the process, Davidson apparently failed to notice the White Plains police car approaching and was unaware of his audience until Officer Brenda Taylor approached him. "It was an unusual situation, that's for sure" said Officer Taylor. "I walked up to (Davidson) and he's... just working away at this pumpkin".
Taylor went on to describe what happened when she approached Davidson. "I just went up and said, 'Excuse me sir, but do you realise that you are screwing a pumpkin?' He got real surprised, as you'd expect, and then looked me straight in the face and said, 'A pumpkin!? Damn... is it midnight already?'"
LOOK AT GABRIEL... LOOK AT HER!!!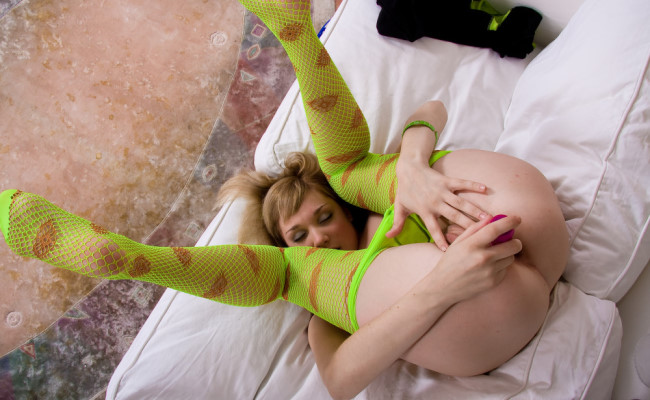 A vampire bat came flapping in from the night covered in fresh blood and parked himself on the roof of the cave to get some sleep.
Pretty soon all the other bats smelled the blood and began hassling him about where he got it. He told them to knock it off and let him get some sleep but they persisted until finally he gave in.
"OK, follow me..." he said and flew out of the cave with hundreds of bats behind him.
Down through a valley they went, across a river and into a forest full of trees. Finally he slowed down and all the other bats excitedly milled around him. "Now, do you see that tree over there?" he asked. "Yes, yes, yes!" the bats all screamed in a frenzy. "Good" said the first bat "Because I fucking didn't!"
ORSM VIDEO
Well...
-Follow me on Facebook and Twitter and Instagram. Fuckloads of SFW stuff you see on Orsm now flows daily on to your favourite social network.
-Check out the archives. They're what you sheikh.
-Next update will be next Thursday. Same Orsm station. Same Orsm channel.
-Tell your friends, family, colleagues, co-workers and neighbours to check out ORSM-DOT-NET else my friend Ray will get all shirty with you.
-Need to clear your conscience? Judge me? Want to fight me? Threaten me? Sit on my lap and talk about the first thing that pops up? Show me the twins? Then go for it! Just make sure you email me here!
Until next time be good, stay off the chems and sharpen your wit. Enjoy. Mr. Orsm.