Welcome to confusebait... like clickbait but makes so little sense you're forced to click just to see WTF its about.
There's nothing worse than the first week back after a break. Okay maybe AIDS, cancer or the realisation someone ate your fries but you get my drift. Motivation is hard to come by and you soon realise just how -insanely intelligent- you were to work ahead before hitting the road. It's not all bad though. The past few days have had some highlights. Like the fridge repair guy who casually dropped by 2 hours after the 4 hour 'service window' in which they were supposed to be here saying it "has been a pretty slow day". Onya, mate.
Say what you will about holidays/vacations/escapes but there's no such thing as a better bed than your own. Even if your bed is a piece of shit it's still YOUR bed. It has YOUR groove. Add to that: your toilet, your shower and your internet connection. I can't even rank those in order of importance. They're all at least equal. Why? Let me tell you...
Of the three places we stayed, each had average or terrible showers. I'm not a shower Nazi - like so many things, if it's hot and wet then I'm good to go. But Jesus Christ what is the average height of a human? Because just once I'd like not to have to squat to get under a child/Asian sized showerhead. One of the places even had an afterthought shower. Basically a spout in the passage way between bathroom and toilet. You had to walk through the shower area to go take a dump. Bizarre.
Toilets. Fucking hell. Each accommodation was thankfully very clean but if you're me and you have a thing about spiders, particularly Huntsman's, and you're staying in a 100 year-old workman's cottage on a farm in the middle of nowhere, quite possibly only held together by the corpses of dead Huntsman's, well let's just say it's the first time in my life I've been able to shit, wipe and get up faster than I could take a wiz standing up. Desperate times...
Internet access was somewhat challenging. At home we're blessed with 100Mbps and its nothing short of the best thing ever. It's better than eating someone else's fries. Now consider the folks living in regional towns who mostly get forgotten about when it comes to high speed data [read: social media and pornography]. Despite the first place we stayed having Wi-Fi which apparently connected to broadband, it didn't work. By that I mean it showed up once for about 10 minutes. Did someone accidentally plug the access point in for the lulz? We'll never know. Even then it was slow as hell so was left to rely on 4G [or FML 3G] which chewed rapidly through my quota. Am expecting a whole bunch of $10 overage charges on my next bill.
So those were the negatives and admittedly makes me sound like a gigantic whinger. Yes it's all part of the experience; if home is so good why did I go away and so on. Yeah I prob should have started with the positives or discussed only positives so you don't all think I'm a depressive, narcissistic, impossible to please asstard. Oops too late.
The past few years have tended to be holidays involving a plane ride. I guess gratification is more suddenly realised - go to the airport, board and your holiday starts. Awesome. Setting off on the road, driving 5+ hours and arriving exhausted it takes a while before you unwind. Our first destination was Albany; 428 kilometres south-east and one of my favourite places. Now imagine, if you will, a place where people know how to drive; who don't drive like inconsiderate, arrogant dickheads. A place where drivers know how to merge and use indicators (properly). A place where traffic lights don't exist because people are smart enough to keep the traffic flowing despite there only being roundabouts. Congrats - you've just imagined Albany. Stayed there for a week before heading west to a town called Denmark. Utterly picturesque and tranquil and beautiful. Hung there for a couple then journeyed even further west to a town called Balingup. Their claim to fame is magic mushrooms growing in the wild. Didn't see any but rest assured there were moments where if that was not the case, I'd have eaten them all to escape the maddening inflicted by our toddler. Next was a 2.5 hour drive home.
In a nutshell... we racked up over 2000 kilometres passing through stunning farming regions, beautiful coastal towns and dense bushland, taking in spectacular scenery. It was perfectly cold and wet practically the entire time. We went off-road, got the car stuck down an isolated track, did some fishing and explored some of the country we're incredibly lucky to live in. Ate amazing food, gorged on local produce, visited farmers markets, farms, enjoyed the odd beer, caught up with friends and really, really enjoyed getting away from it all with the fam. Honestly couldn't have asked for anything else.
Okily dokily that's all with the words and blogging. Let's move on with the update. I love this update. Not even just saying that for effect. There's so much to keep you guys busy that I should just stop typing and say check it...

Frickin HilariousThere's A T-Rex Loose In The Fire Hall - #FreeTheNippleMagician Justin Willman And Lina Esco Attempt To Make Sexism Disappear - Nooooo!!Giant Remote Controlled Jet Disintegrates In Spectacular Fashion - LOL IDIOTS!The 'Bagel Head' Body-Mod Has Got To Be The Weirdest Beauty Trend The World Has Ever Seen - Why Bother?This Video Brilliantly Breaks Down Why People Get Married And If It's Even Worth It? - Phenomenal!Steadily Blows Him Then Doesn't Move A Muscle While He Ejacs In Her Mouth Whilst Its Wrapped Around His Cock - Luckiest EVERHad To Go Back, Way Back And Deep Into The Pornography Archives Of The 1970's. All Those Hours Of Sifting Through Pale, Over Exposed Bodies And Bush Was Worth It To Uncover This Beautiful Forgotten Gem. - Bright SparkBonehead Tries A Home Experiment With Lithium


Outta ControlSooooo Looks Like She's Enjoying That Huh...? - Ouch HurtsRope Swing Goes Wrong... HORRIBLY! - That's SexyKendall Jenner Braless In Slightly See Through Tank Top - Those LegsAli Rose Got Legs For Days! Fuck Yeah She Does!! You Know What Else Ali Rose Got? Amazing Tits, A Beautiful Face And A Sweet Ass! - NO Shame!Australian Junkie Gets Australian Blowjob On Train - OHHHHHHH!!!!Little Runt Should Have Known Better Than To Fight The Bouncer Know He's Been Knocked Out And Probably Has A Concussion - Hittin' ItPerky Breasted Teen Screams As She Gets Ploughed From Behind - Car LezzingAmateur Lesbos Enjoy Some Muff Diving And Driving. - BJ StylesDraining Stiff Cocks Is What They Do Best!


Drug SkankBabbles The Pornstar Takes Too Much Of Something Before Ruining A Scene Where She Plays A Patron Fucking Stripper. Also Featuring An Awkward Dude And His Borderline Gay Friend As "The Stripper Fuckers". - Sex-cellent9 Inches In The Ass Turns This Threesome Up A Notch! - Office SexA Colleague Was Feeling Horny At Work, So We Barricaded The Door And I Fucked Her Pussy Real Good In Missionary Position. - Deeeep AnalHer Ass Was Split Like A Dry Log Taking All 12 Inches Of That Man Missile! - Blackie ChanBlackie Chan Uses His Kung Fu Skills To Fight Off The Cops Held His Own For A Bit But Was Arrested And Taken In. Least He Wasn't Shot - Fine As FuckAriel Winter Tits Out - Pussy RubWow. I Mean It - Wow. This Is How I Imagine It Looks/Feels When Any Hot Girls Goes Solo. Wow Again. - Bella WowBella Thorne Nipples In Slightly See Through Bralette - School SlutBusty Schoolgirl Katie Thornton In The Principal's Office!


A research team proceeded towards the apex of a natural geologic protuberance, the purpose of their expedition being the procurement of a sample of fluid hydride of oxygen in a large vessel, the exact size of which was unspecified. One member of the team precipitously descended, sustaining severe damage to the upper cranial portion of his anatomical structure. Subsequently the second member of the team performed a self-rotational translation oriented in the same direction taken by the first team member. In simple English what does this translate to? Jack and Jill went up the hill...
--
Once upon a time, a Prince asked a beautiful Princess "Will you marry me?" The Princess said "No!!" And the Prince lived happily ever after and rode motorcycles and banged skinny long-legged big-titted broads and cheerleaders and hunted and fished and raced cars and went to strip bars and dated women half his age and drank whiskey, beer and never heard bitching and never paid child support or alimony and kept guns in his house and ate spam and potato chips and beans and blew enormous farts and never got cheated on while he was at work and all his friends and family thought he was frickin' cool as hell and he had tons of money in the bank and left the toilet seat up. The end.
--
Fresh from my shower, I stand in front of the mirror complaining to my husband that my breasts are too small. Instead of characteristically telling me it's not so, he uncharacteristically comes up with a suggestion. "If you want your breasts to grow, then every day take a piece of toilet paper and rub it between them for few seconds". Willing to try anything, I fetch a piece of toilet paper and stand in front of the mirror, rubbing it between my breasts. "How long will this take?" I asked. "They will grow larger over a period of years"' my husband replies. I stopped. "Do you really think rubbing a piece of toilet paper between my breasts every day will make my breasts larger over the years?" Without missing a beat he says "Worked for your ass, didn't it?" He's still alive, and with a great deal of therapy, he may even walk again, although he will probably continue to take his meals through a straw.
ORSM VIDEO
IT'S PROBABLY THE BEST THING TO EVER HAPPEN TO ONLINE PORN. SERIOUSLY. EVER. HERE'S WHY YOU'LL CARE
BIZARRE COINCIDENCES
One time, someone ate my fries. In a bizarre coincidence they received broken fingers. Here's some more bizarre coincidences...
-The first worker to die during the Hoover dam's construction was J.G. Tierny on December 20, 1922. The last person to die there was J.G. Tierny's son, who died on December 20, 1935.
-Adopted at four weeks by different families, identical twins from Ohio were both given the name James. When they met for the first time at 39 they found both had married women called Linda, divorced them, then married women named Betty. Their sons were called James Alan and James Allan and both had owned dogs called Toy. Both went to law enforcement schools and worked as sheriffs.
-Lorraine and Levinia Christmas of Norfolk who both on the spur of the moment decided to drive to one another's houses to deliver presents on Christmas Eve 1994. The country road between their villages was precariously icy and both sisters were involved in a head-on crash... with each other. They ultimately spent Christmas in the same hospital as their father -Father Christmas- who was recovering from surgery.
-During WWI, the British army turned a passenger ship, the RMS Carmania, into a battleship disguised as another passenger ship, the German SMS Trafalgar. Confused yet? It gets better. The disguised ship sank a German ship off Brazil in 1914. That ship was the real Trafalgar, which the Germans had disguised to look like the British Carmania.
-In a somewhat grisly coincidence, Barbara Forrest and Mary Ashford, were both victims of a similar crime committed in the tiny village of Erdington, five miles outside of Birmingham in England. Both twenty-year olds -who happened to share the same birthday- had been raped and strangled, their bodies were found 300 yards apart, and both had been found on the same day -May 27th- 157 years apart. Even more remarkable, both had just visited a friend that evening, both had changed into a new dress that night, and both had gone to a dance where they presumably met their killer. Also, the man accused in both crimes was named Thornton, and that both Thornton's were eventually acquitted for the crime.
-Hitler was born 129 years after Napoleon. He also came to power 129 years after Napoleon, invaded Russia 129 years after Napoleon, and was defeated 129 years after Napoleon.
-Monty Python star Eric Idle and Conservative politician John Major were both born on March 29, 1943. In 1993 Idle wrote to Major, then prime minister, to wish him a happy 50th birthday. "Has it ever occurred to you that, but for a twist of fate, I should be prime minister and you could have been the man in the Nudge Nudge sketch from Monty Python? I do hope you don't feel too disappointed. Happy birthday anyway".
-The first British soldier killed in WWII is buried only several meters from the last British soldier killed in WWII. This was not intentional.
-In 1980, Beatles singer, songwriter, and guitarist John Lennon was shot and killed by an obsessed fan in New York City. His assassin was a man named Mark Chapman, a schizophrenic night security guard and general loser. Five years later, NBC decided to make a biography about Lennon and his wife, entitled John and Yoko: A Love Story. Unfortunately, the actor they hired to play Lennon, unbeknownst to them, happened to be named Mark Chapman. After realising the fact, the studio quickly gave the part to someone with a different name.
-On the morning of November 22, 1963, Jackie Kennedy was unnerved by a full page ad placed in the Dallas Morning News. Not so much because it accused the president of being a communist sympathiser but rather because it had a black border and resembled a death notice. JFK tried to comfort her saying "We're heading to nut country today. But, Jackie, if somebody wants to shoot me from a window with a rifle nobody can stop it so why worry about it?" That Kennedy made such a comment about his assassination on the day he was shot is coincidence enough but that he so casually predicted the precise method of his death is nothing short of sinister.
-There were only two cars in the state of Ohio in 1895. They ran into each other. Then there were no cars.
-In 1858, Robert Fallon was shot dead, an act of vengeance by those with whom he was playing poker. Fallon, they claimed, had won the $600 pot through cheating. With Fallon's seat empty and none of the other players willing to take the now-unlucky $600, they found a new player to take Fallon's place and staked him with the dead man's $600. By the time the police had arrived to investigate the killing, the new player had turned the $600 into $2,200 in winnings. The police demanded the original $600 to pass on to Fallon's next of kin - only to discover that the new player turned out to be Fallon's son, who had not seen his father in seven years.
-Former British Prime Minister Edward Heath must have thought he was having a nightmare when he learned on September 4, 1974 that his yacht Morning Cloud III had been lost at sea en route to the Isle of Wight, just two days after a similar fate had befallen his former yacht Morning Cloud I. The previous week he had posed for a photo with author John Dyson at the launch of his thriller The Prime Minister's Boat Is Missing.
-In 1965, at the age of four, Roger Lausier was swimming off a beach in Salem. He got into difficulties and was saved from drowning by a woman called Alice Blaise. In 1974, on the same beach, Roger was out on a raft when he pulled a drowning man from the water - amazingly, the man he saved was Alice Blaise's husband.
-When Norman Mailer began his novel Barbary Shore, there was no plan to have a Russian spy as a character. As he worked on it, he introduced a Russian spy in the U.S. as a minor character. As the work progressed, the spy became the dominant character in the novel. After the novel was completed, the U.S. Immigration Service arrested a man who lived just one floor above Mailer in the same apartment building. He was Colonel Rudolf Abel, alleged to be the top Russian spy working in the U.S. at that time.
-In 1996, Paris police set out to investigate a late night, high speed car crash, both drivers had been killed instantly. Investigations revealed that the deceased were in fact man and wife. Police initially suspected some kind of murder or suicide pact but it became apparent that the pair had been separated for several months - neither could have known that the other would have been out driving that night.
-When JK Rowling needed to choose a birth date for Harry Potter it seemed natural enough that she would use her own birthday July 31. It was only many years later when she was tracing her maternal ancestry at a records office in Paris that she discovered that the grandfather she had never known had also been born on July 31.
Want more? You can find more Bizarre Coincidences in the Septmber '15 Orsm Archives here.
PERVING ON MUMS...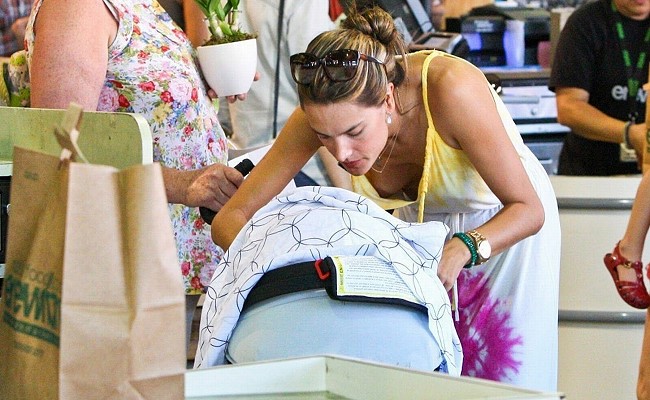 There was once this cowboy, riding through the Wild West. One day, off in the distance, he sees a small cloud of dust. So he rides his horse up to it, and finds it's an Indian laying on the ground with his chop sticking out of his pants!
The cowboy gets off his horse and asks "What are you doing?" to which the Indian replies "Me tell time! Penis acts as sundial". The cowboy in disbelief says "Okay, what time is it?" The Indian looks down at his "3:35..." "That's amazing, your right!" the cowboy says in amazement. So he hops onto his horse and keeps going.
Riding along further, he sees the same thing, gets off his horse, and thinking the last Indian was a fluke, asks this one the time. The Indian looks down at his "one eyed bandit" and says "4:40". The cowboy is stunned, the time was right again! Shaking his head he hops back onto his horse and rides again.
After riding a while again, he sees yet another Indian on the ground with his "bald headed champ" except he was jerking off. The cowboy hops off his horse and says "And what are you doing?" to which the Indian replies "Me winding clock".
ORSM VIDEO
An 80-year old man was having his annual check-up and the doctor asked him how he was feeling.
"I've never been better!" he boasted. "I've got an eighteen year old bride who's pregnant and having my child! What do you think about that?"
The doctor considered this for a moment, then said "Let me tell you a story. I knew a guy who was an avid hunter. He never missed a season. But one day, he went out in a bit of a hurry, and he accidentally grabbed his umbrella instead of his gun". The doctor continued "So he was in the woods, and suddenly a grizzly bear appeared in front of him! He raised up his umbrella, pointed it at the bear and squeezed the handle. And do you know what happened?" the doctor queried.
Dumbfounded, the old man replied "No". The doctor continued "The bear dropped dead in front of him!" "That's impossible!" exclaimed the old man. "Someone else must have shot that bear".
"That's kind of what I'm getting at" replied the doctor.
LOOKS LIKE I NEED TO GO CAMPING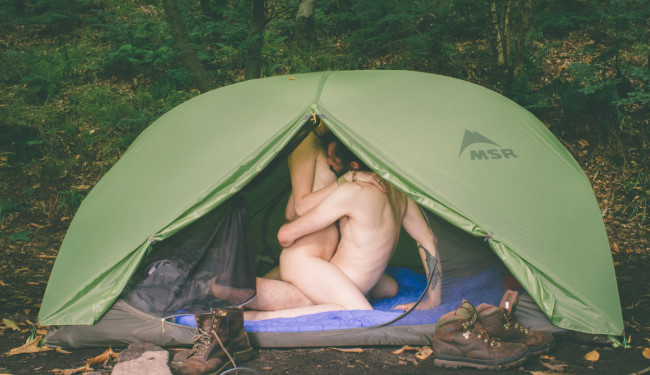 Why is MyFreeCams.com one of the most awesome websites in the history of forever? Firstly, there are hundreds of hot models online at any given time AND you can watch their live webcam feed in HQ with sound AND chat. Secondly, you don't need a credit card or have to install any dodgy software - it's all absolutely free! And finally, why do I sound so fucking excited? Because MyFreeCams really is that brilliant. Click here to check it out now!
ORSM VIDEO: FISHING EDITION
Little Johnny and Susie were only 10 years old, but they just knew that they were in love. One day they decided that they wanted to get married, so Johnny went to Susie's father to ask him for her hand.
Johnny bravely walked up to him and said "Mr. Smith, me and Susie are in love and I want to ask you for her hand in marriage".
Thinking that this was the cutest thing, Mr. Smith replied "Well Johnny, you are only 10. Where will you two live?" Without even taking a moment to think about it, Johnny replied "In Susie's room. It's bigger than mine and we can both fit there nicely".
Still thinking this is just adorable, Mr. Smith said with a huge grin "Okay then how will you live? You're not old enough to get a job. You'll need to support Susie". Again, Johnny instantly replied "Our allowance... Susie makes 5 bucks a week and I make 10 bucks a week. That's about 60 bucks a month, and that'll do us just fine".
By this time Mr. Smith was a little shocked that Johnny had put so much thought into this. So, he thought for a moment trying to come up with something that Johnny wouldn't have an answer for.
After a second, Mr. Smith said "Well Johnny, it seems like you have got everything all figured out. I just have one more question for you. What will you do if the two of you should have little ones of your own?" Johnny just shrugged his shoulders and said "Well, we've been lucky so far..."
ORSM VIDEO
Want to contribute to Orsm? Just click here and do eeeet!!
A policeman sends his wife and kid to a resort for a vacation. After a week he joined them in the hotel. As soon as he came to the hotel room he wanted to make love to his wife and gave her 'the look'.
Whispering under her breath, the wife says "No darling, we can't do it here, our kid is watching!" Husband replies "You're right, let's go to the beach".
After a while they make their way to the beach, they start to make love on an empty beach. All of a sudden, a policeman walks up to them. "Put your cloths on immediately, shame on you, you can't do that in public!" Embarrassed, the husband admits "You are right, but I had a moment of weakness. We hadn't seen each other for an entire week. Now, I'm a policeman too, and it would be very embarrassing if you fine me".
The cop thought for a second and said "Don't worry... you are a colleague and it is your first time. But this is the third time I caught this bitch fucking on this beach in the last week and she will have to pay!"
WHAT'S SO GREAT ABOUT AVERAGE GIRLS ANYWAY...? PLENTY!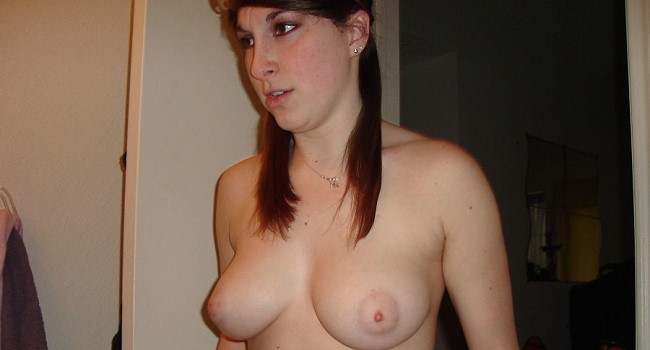 Two men are playing tennis, one man falls and hits his elbow and decides to go to the doctors, the other man says "Don't waste any money on the doctors, just go inside the store at the corner down the street, put $10 in the machine in the corner, piss in the cup, let it do its thing and a slip of paper will come out that tells you what you have".
So he goes to the store puts ten dollars in the machine, pisses in the cup and out comes a piece of paper it says "You have tennis elbow take this ointment cream and apply it on your elbow 3-4 times a daily".
So goes home wondering how it know what was wrong, and wanted to see if this machine is a real miracle worker, so he goes home and gets his sisters piss, brothers piss, dogs piss, and jacks-off in the cup goes back to the store, puts ten dollars in the machine and places the cup in the machine.
The paper comes out and says "Your sister has gonorrhoea, your brother is gay, your dog has worms, and if you keep jacking-off like that you'll never lose that tennis elbow".
RANDOM SHITE
PICTURE THIS: YOU GO TO A WEBSITE. HOOK UP WITH AN ACTUAL REAL GIRL. GET A BILL FOR $0. HERE'S HOW
A guy is horny a hell - but broke. He goes to a whorehouse with $5 and begs the Madame to give him whatever she can for it. She says "I'm sorry, but that will only cover the rent for ten minutes and none of my hookers work for free!"
The guy gets the room, but has nothing to fuck. He looks out on the ledge of the building and sees a pigeon. Quietly, he opens the window, grabs the poor bird and just fucks the living shit out of it.
Satisfied, he goes home.

Next week, he returns to the whorehouse, with his pay cheque. He says to the Madame "I got lots of money now... give me a girl!" The Madame replies "All of them are busy now, why don't you go to the peep show and get yourself in the mood?"
The guy does, and is enjoying the show, when he turns to the guy next to him and says "Hey, these chicks really know what they're doing huh?" The guy responds "Yeah, but you should have been here last week... some guy fucked a pigeon!"
36 GIRLS HAPPY TO EXPOSE THEMSELVES... TO THE SUN...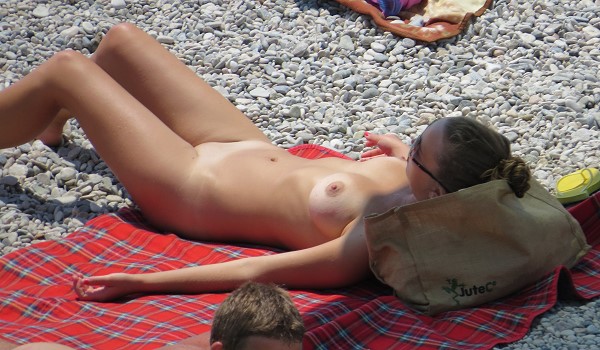 A 16-year-old girl finally had the opportunity to go to a party by herself. Since she was very good-looking, she was a bit nervous about what to do if boys hit on her. Her mom said "It's very easy! Whenever a boy starts hitting on you, you ask him 'What will be the name of our baby?' That'll scare them off".
So off she went. After a little while at the party, a boy started dancing with her, and little by little he started kissing her and touching her. She asked him "What will our baby be called?" The boy found some excuse and disappeared.
Sometime later, the same thing happened again - a boy started to kiss her neck, her shoulders. She stopped him and asked about the baby's name, and he ran off.
Later on, another boy invited her for a walk. After a few minutes, he started kissing her, and she asked him "What will our baby be called?" He continued, now slowly taking her clothes off.
"What will our baby be called?" she asked once more. He began to have sex with her. "What will our baby be called?!" she demanded.
After he was done, he took off his 'full' condom, gave it a knot, and said "If he gets out of this one... David Copperfield!
TAKE A SQUIZ AT STEPHANIE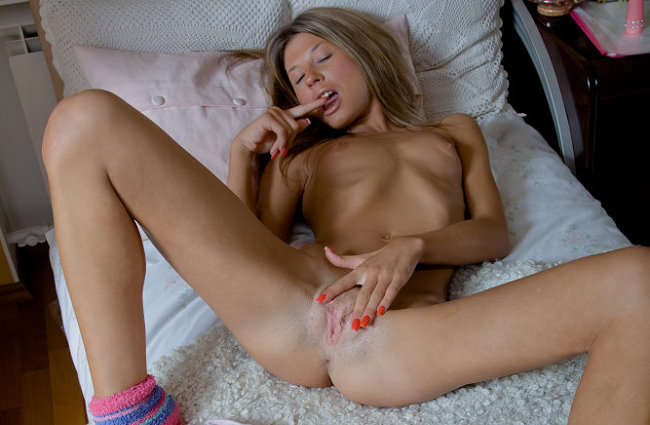 ORSM VIDEO
Well...
-Follow me on Facebook and Twitter and Instagram. All the SFW stuff you see on Orsm now flows daily on to your favourite social network.
-Check out the archives before I delete them FOREVER. Muahahaha!!
-Next update will be next Thursday unless you eat my fries...
-Tell your friends, family, colleagues, co-workers and neighbours to check out ORSM-DOT-NET else my friend Ray will destroy you in a debate. That's his temperament.
-Need to clear your conscience? Judge me? Want to fight me? Threaten me? Sit on my lap and talk about the first thing that pops up? Show me the twins? Then go for it! Just make sure you email me here!
Until next time be good, stay off the chems and nufink. Go home. Enjoy. Mr. Orsm.