Welcome to Orsm.net. Is there anything bacon CAN'T do?
People who, when a call drops out and you call them back, feel the need to have a whole discussion about who dropped out, why it dropped out, how many drop outs they've been having lately, what network they're with and so on, annoy me. Just call back, carry on as if it didn't happen and let me get the fuck off the phone!
Now that's out of the way let's get rolling with a whole bunch of words about me and my life. Beginning with...
Speeding fines. The last time I copped one was about 2 years ago on the freeway in the GFs car. It's a Hyundai so in some ways kind of impressive it even had the jimmies to get up to, let alone over, the speed limit. The point of this story however is tempting fate. With junior about to poke his or her head out in a few months we're doing the practical/responsible/lame thing and changing to something more SUV. Unfortunately that means MY baby, my pride and joy, my first love, will soon be looking for a new home. I'd had a conversation recently that if I can hang on and avoid a speeding fine it will end a more than 7 year streak of driving it like a complete dickhead all without receiving a single infringement. The closest I came was very late one night a few years ago... a cop pulled me over doing I think 170kmh+ and incredibly let me off because he didn't actually clock me before I slowed down. Sadly though, the streak ended March 28. Don't remember seeing the camera but do remember aggressively overtaking a fucktard going well under the speed limit in the fast lane. Whether or not it was worth the $150 remains to be seen however at the very least it was nice to get an action photo of my car in the post.
My good deed gone bad for the week happened last Friday doing the groceries. As I came into an aisle I was stopped by 2 little old ladies. Their eyes lit up when they saw me for I am tall. "Will you reach for us 2 jars of coffee on the top shelf please? The ones on sale..." I grab the jars and jokingly say "That'll be $5 each ladies!" What happened next? No shit her lip quivered and she said "I'm sorry we don't have a lot of money". Way to feel/act like a cunt. Couldn't apologise or get out of there fast enough. The lesson? Don't ever help people.
Saturday began like almost every other - wake up after sleeping. First stop was the chiropractor. Different guy than usual which meant different technique. Great at the time, not so great the next day. Next was to the houses to begin a half day of labouring in quite warm weather. First up was the usual cutting and knocking holes in walls followed by digging and painting on a water sealer. Just about as messy a job as it gets but thankfully now out of the way. Spent the next couple of hours hanging around at home with friends and waiting for our roommates to depart for the airport before chaining self to the computer and working on this update.
Exercise is one thing that has sadly been missing from my life in recent months but now that everything has chilled they fuck out a tiny bit, the chance to squeeze in a coast walk was seized upon. Next it was home to shower and then off to a local swap meet. Really want to say it was a waste of time but I fucking love that shit because there are few more rewarding things than haggling with people over a dollar or two. T'was into the city afterward to pump some dim sum with friends. Haven't been for ages so the disappointment to find our favourite place closed for renovations was palpable. We begrudgingly trudged down to the old favourite place and tried to put the hurt behind us.
After a couple more stops we were home early afternoon where I set about a bunch of handyman tasks. The first was to fix a plastic shroud in my car, then replace the kitchen sink waste thingy followed by opening a bedroom door which was locked from the inside. The only strange yet overwhelmingly awesome part about these tasks was the fact they all went completely to plan. How many times does handymanning require multiple hardware store visits or end up as "will try again later" or get a professional to do it or whatever. Nope. All successfully completed in minimum time with minimum fuss. This means either 1) the universe has stopped spiting me temporarily or 2) my skills have reached an unprecedented level. The only problem with this is expectation because as all guys know, any girl you may happen to live with absolutely takes it all for granted. Anything that they may have broken or locked or disabled, magically fixes itself without any bother to them whatsoever.
And with that kiddies it is time to get on with the rest of the update. Far be it for me to unnecessarily pump anything up but this update is far, far beyond anything that would be considered exceptional. It's so good that you may lose yourself in a sort of hysteria and enter a place you won't want to come back from. So check it...
Agree! Agree! - Incredible F1 - Mini Masters - Mr Darwin - Cute Robot - Bad Predator - Fit Babes - Bit Nipply? - Bipolar
In Deep - Hawt Hipster - Revenge - Badass - I Call Fake - Nudist - Drunk Fuck - Orgas-umm? - Pissed GF - Racist BJ
Filthy Slut - Fuck Toy - Hotness - Much Toe - Keep Fuckin' - Anorexic - Phenomenal - Weird Jap - Bad Idea - Beer Me!
Little Jeremy was blind. One evening, his mummy put him on her knee and said "Jeremy, I have a very special surprise for you. Tonight, if you pray very hard, when you wake up, you'll be able to see". In great excitement, Jeremy stumbled upstairs, threw himself down next to his bed, and prayed his little heart out. "Please God, please, please, please give me sight. I'll be a good boy all the time, and I'll never use my eyes to look at naughty things or anything". The next morning, his mother is awakened by howls from Jeremy's room. She rushes into him. "What's wrong, son?" "I still can't see!" he wails. "Ha ha!" laughs his mum. "April fools!"
--
I was completely shocked this morning when my doctor told me I was colour blind. It came completely out of the green.
--
Thought I would surprise the post women this morning so I sneaked up to the front door and put my cock through the letterbox... don't know what surprised her the most, my cock or the fact I knew where she lived.
--
A frustrated wife buys a pair of crotchless panties in an attempt to spice up her dead sex-life. She puts them on, together with a short skirt and sits on the sofa opposite her husband. At strategic moments she uncrosses her legs... enough times till her husband says... "Are you wearing crotch less panties?" "Y-e-s" she answers with a seductive smile. "Thank God for that... I thought you were sitting on the cat".
--
Today's generation: Six year old boy to a four year old boy "Dude, I found a condom in the balcony". Four year old boy "What's a balcony?"
ORSM VIDEO
ALL YOU NEVER KNEW YOU WANTED TO KNOW ABOUT DISNEY
-Walt's final words -written rather than spoken- were, rather cryptically 'Kurt Russell'. No one, including the actor himself, has any idea why.
-Walt Disney bought the 43 square miles of Central Florida swampland for Disney World for $5 million, or about $185 an acre.
-No gum is sold on property at Walt Disney World Resort.
-Contrary to rumours, Disney's daughter has assured the press he wasn't cryogenically frozen.
-Walt Disney died of complications of lung cancer on Dec. 15, 1966, before the first shovel of dirt was moved on construction of Disney World.
-Aged 16, Walt signed up for the army, but was rejected because he was too young. Instead he became an ambulance driver in World War I France.
-In 1971, when Walt Disney World opened, there were only about 5,600 rooms in the Central Florida area. By 1975, that number was well north of 22,000. Today, there are 22,449 rooms on property at Walt Disney World.
-'Man is in the forest' was a code used by animators to warn colleagues to get back to work when Walt Disney was coming down the hallway.
-Disney World has closed three times, all in anticipation of hurricanes: Sept. 15, 1999, for Floyd; Sept. 4-5, 2004, for Frances; and Sept. 26 of that same year for Jeanne.
-There are over 50 themed swimming pools among the various Disney Resort Hotels.
-The Matterhorn rollercoaster at Disneyland has a secret basketball court inside it for Disneyland staff to use.
-It took less than 30 minutes to evacuate thousands of guests from the theme parks on Sept. 11, 2001.
-Steve Martin used to work in the magic shop at Disneyland.
-After the Sept. 11 attacks, the Federal Aviation Administration put a flight restriction over the Disney World resort. It extends out in a three-mile radius from Cinderella's Castle and up to 3,000 feet.
-Walt Disney World Resort is the largest consumer of fireworks in the United States purchasing over one million fireworks a year for their more than 1,000 firework displays per year.
-The theme parks use a patented 'Smellitzer' device designed to pump certain scents around. Whether it's a waft of sea salt in Pirates of the Caribbean, or vanilla in Main Street, your senses are constantly being played.
-Over 600 million guests have visited the most magical place on Earth since it opened in 1971.
-An estimated 1.65 million pairs of eyeglasses have made their way to Disney World's lost-and-found bins since 1971. Every year, the park finds an average of 6,000 cell phones, 3,500 digital cameras and 18,000 hats. The weirdest things ever found... a glass eye, a prosthetic leg and a potty trainer - all of which were claimed.
-It's rumoured that Walt Disney had a phobia of mice. While this is hard to prove, it is a fact that his big-eared creation was named 'Mortimer', until his wife persuaded him that 'Mickey' had a better ring to it...
-The Disney Transport bus fleet consists of nearly 300 busses traveling along over 100 routes. In total, the entire fleets drives 15 million miles each year.
-Apparently, if you send Mickey and Minnie Mouse an invitation to your wedding they'll send you back an autographed photo and a 'Just Married' badge. If you send Cinderella and Prince Charming an invitation, you'll get an autographed congratulatory certificate.
-A married couple from Boynton Beach, Fla., Alex and Donna Voutsinas, realised years later that they were coincidentally photographed together at Disney as children.
-Walt Disney's attention to detail was legendary. He placed the bins at Disney World 25 steps away from the hot dog stall, as this was how long it took him to eat a hot dog. You will never be more than 30 steps away from a trash can in any Disney theme park.
-The Walt Disney World resort is about the size of San Francisco, and only about 35 percent of its more than 27,000 acres has been developed.
-Each year, several families ask to scatter a loved one's ashes into the Haunted Mansion ride at Disneyland. The answer is always no, but a family has been caught in the act before.
-There are no exact ninety degree angles on Main Street, USA in Magic Kingdom Park.
-Mickey has more than 290 outfits, from a scuba suit to a lighted tuxedo. Minnie? She has more than 200, from cheerleading attire to evening gowns.
-Like air stewardesses, Disney Princesses have to fit a certain body type to work at the parks. While princesses are between 5'4" and 5'7", Tinkerbell, Alice and Wendy must be more petite - between 4'11" to 5'2". Oh, and you need to be a real spring chicken: 27 is considered over the hill.
-There is a tree farm on site so that when a mature tree needs to be replaced, a thirty-year-old tree will be available to replace it.
-Stretched end-to-end, the hats with Mickey ears sold at Disney World would span about 175 miles.
-Snow White and the Seven Dwarfs was make-or-break for Disney, costing his studios $1.4m to make. It was widely derided as Disney's Ruin, by people subsequently proved non-psychic. Adjusted for inflation, it's one of the ten highest-grossing films of all time.
-Cinderella's Castle is made out of fiberglass, and it stands 189 feet tall.
-Across Walt Disney World, over 20,000 different colours of paint are used.
-Disney World's biggest theme park, Animal Kingdom, encompasses 403 acres.
-Between the four major theme parks, there are 37,811 parking spaces available.
-The latest creatures at the Animal Kingdom are the blue people of "Avatar". A new section, with interactive 3-D rides, is planned to open between 2015 and 2016 at a cost of about $400 million.
-Cinderella Castle is constructed of fiberglass not stone.
-The Animal Kingdom features more than 3,000 species in its 4 million trees and plants.
-If the entire Jungle Cruise River was emptied, it would take 14 to 24 hours to refill it all. Similarly, the river's water is dyed a light shade of green to hide the shallowness of the water.
-Inside the upper levels of Cinderella's Castle is an apartment that Walt Disney intended to use when he and his family were in Florida. It was left unfinished when he died, until Disney announced in 2006 that it would be turned into a deluxe suite, which is awarded randomly to a family every day. It comes complete with 24-karat gold tile floors and a 'magic mirror' that turns into a television.
-Roughly 50 million people a year ride the Walt Disney World Monorail (including the Express and Resort monorail beams in addition to the Epcot beam) making it the most heavily travelled monorail in the western hemisphere.
-The Land ride at Epcot isn't just for entertainment. More than 30 tons of fruit and vegetables are grown there every year for Disney restaurants.
-The oldest attraction in Magic Kingdom Park is the Prince Charming Regal Carousel, which was built in 1917.
-If you were to stay in a different room every night at the Disney World resorts, to sleep in them all would take you 68 years.
-It took Disney ten years to develop and two years to actually construct Space Mountain.
-What does Epcot mean? Experimental Prototype Community of Tomorrow.
-Epcot was originally planned to be a futuristic city with 20,000 residents.
-75 acres of lawn and landscaping can be found at Epcot.
-Disney World employs more than 62,000 as part of its "cast" making Walt Disney World the largest single-site employer in the United States.
-If all of the water cannons were initiated at the Fountain of Nations, it would blast out 2,000 gallons of water.
-Test Track must operate for about 20 hours a day due to long start-up and shut-off times.
-Disney invited engineers from MIT to aid in the design of Spaceship Earth.
-23 countries brought water from their homeland to contribute to the Fountain of Nations.
-When Disney originally began designing Disney's Hollywood Studios, it was originally to be a half-day park.
-Disney's infrastructure has more than 270 buses, making it the third-largest bus system in the state, behind Jacksonville and Miami.
-Rock 'n' Roller Coaster shoots guests from 0 to 60 MPH in 2.8 seconds.
-The newest roller coaster at any of the Disney World parks, Expedition Everest at the Animal Kingdom (aka the Yeti ride) is the tallest of any of the parks' at just a shade under 200 feet. Space Mountain at 180 feet is puny by comparison.
-The audio-animatronic Mr. Potato Head went through several days of guest testing at Disney California Adventure Park prior to ride opening to ensure that he had a line for anything guests said.
-Ever notice the water tower wearing the giant Mickey ears at Disney's Hollywood Studios? If you made actual Mickey ears for it, the "Earffel Tower" would wear a size 342¾.
-It would take six hours of continuous riding to see all 50 ride combinations for Star Tours: The Adventures Continue.
-If you look closely at the mosaic mural on the fourth-floor lobby of Disney's Contemporary Resort, you can see a five-legged goat facing the monorail track.
-At 403, acres Disney's Animal Kingdom Theme Park is the largest Disney theme park in the world. The other three Walt Disney World theme parks could all fit comfortably inside Disney's Animal Kingdom Theme Park.
-Disney World decorates more than 1,500 Christmas trees at holiday time.
-All of the bathrooms in Disney's Animal Kingdom Theme Park have doors (unlike the other parks) with bolts making it possible, in the event of a dangerous animal escaping, to cram everyone into the bathrooms.
-There are more than 81 holes of golf on five courses on the property.
-All of the straws at Disney's Animal Kingdom Theme Park are made out of a special (semi-edible) paper that would not choke the animals if ingested.
-If you dress up folks in all the shirts sold at Disney World in one year, you'd have enough for every resident of the state of Montana (pop. 974,989.)
-8,692 branches are on the Tree of Life. The Tree is actually constructed off the base of an oil rig from the Gulf of Mexico.
-When Disney World opened, adult admission to the Magic Kingdom cost $3.50. Today it costs $85.
-The tallest in-park attraction is Expedition Everest at 200 feet tall.
-Before it became strictly a theme park, Disney's Hollywood Studios (originally called Disney-MGM studios before a legal falling out) was designed to be a working studio.
-About 60% of the trees at Disney's Animal Kingdom Theme Park come from other areas around Walt Disney World property, while the others were either grown from scratch using accelerators or imported from other areas of the world.
-Television shows were filmed at Disney's Hollywood Studios, too. "The Mickey Mouse Club" featured soon-to-be stars Britney Spears, Justin Timberlake, Ryan Gosling and Christina Aguilera. No shows are filmed there today.
-Of the 27 Disney Resort Hotels on property, eight are Disney Vacation Club resorts meaning they consist solely of timeshares.
-Disney World flew its flags at half-staff on the day Apple co-founder Steve Jobs died. Jobs was Disney's largest single shareholder (7 percent), and he was on the board of directors.
PROOF WE PROBABLY DO need TO LET SOME of these BOAT PEOPLE IN...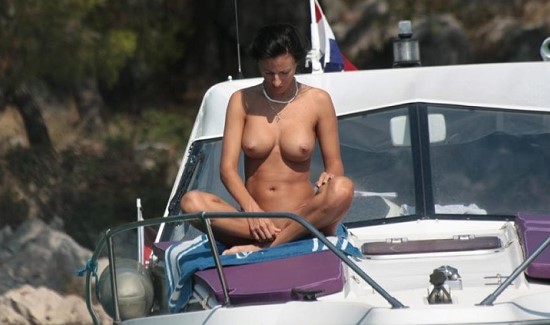 A dedicated Teamsters union worker was attending a convention in Las Vegas and decided to check out the local brothels. When he got to the first one, he asked the Madam "Is this a union house?"
"No" she replied "I'm sorry it isn't".
"Well, if I pay you $100, what cut do the girls get?"
"The house gets $80 and the girls get $20" she answered.
Offended at such unfair dealings, the union man stomped off down the street in search of a more equitable, hopefully unionized shop. His search continued until finally he reached a brothel where the Madam responded "Why yes sir, this is a union house. We observe all union rules".
The man asked "And, if I pay you $100, what cut do the girls get?"
"The girls get $80 and the house gets $20".
"That's more like it!" the union man said.
He handed the Madam $100, looked around the room, and pointed to a stunningly attractive green-eyed blonde.
 "I'd like her" he said.  "I'm sure you would, sir" said the Madam. Then she gestured to a 92-year old woman in the corner "but Ethel here has 67 years seniority and according to union rules, she's next!"
ORSM VIDEO
Declan the humble crab and Kate the Lobster Princess were madly, deeply and passionately in love. For months they enjoyed an idyllic relationship until one day Kate scuttled over to Declan in tears.
"We can't see each other anymore?" she sobbed. "Why!?" gasped Declan.
"Daddy says crabs are too common" she wailed. "He claims you, a mere crab, and a poor one at that, are the lowest class of crustacean... and that no daughter of his will marry someone who can only walk sideways".
Declan was shattered, and scuttled sidewards away into the darkness and to drink himself into a filthy state of aquatic oblivion.
That night, the great Lobster Ball was taking place. Lobsters came from far and wide, dancing and merry making, but the lobster Princess refused to join in, choosing instead to sit by her fathers' side, inconsolable.
Suddenly the doors burst open, and Declan the crab strode in. The Lobsters all stopped their dancing, the Princess gasped and the King Lobster rose from his throne.
Slowly, painstakingly, Declan the crab made his way across the floor... and all could see that he was walking not sideways, but FORWARDS, one claw after another!
Step by step he made his approach towards the throne, until he finally looked King Lobster in the eye.
There was a deadly hush. Finally, the crab spoke...
"Fuck, I'm drunk"...
this image gallery contains only hot naked girls - view at own risk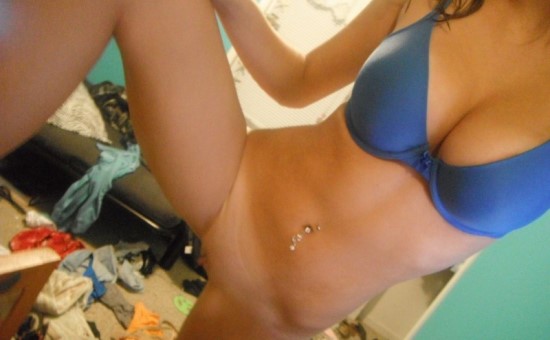 Why is MyFreeCams.com one of the most awesome websites in the history of forever? Firstly, there are hundreds of hot models online at any given time AND you can watch their live webcam feed in HQ with sound AND chat. Secondly, you don't need a credit card or have to install any dodgy software - it's all absolutely free! And finally, why do I sound so fucking excited? Because MyFreeCams really is that brilliant. Click here to check it out now!
ORSM VIDEO
A man went to a urologist and told him that he was having a problem and that he was unable to get his penis erect.
After a complete exam the doctor told the man that the muscles around the base of his penis were damaged from a prior viral infection and there was nothing he could do for him. However, he knew of an experimental treatment that might work, if he were willing to take the risk. The treatment consisted of implanting muscle tissue from an elephant's trunk in the man's penis.
The man thought about it for a while. The thought of going through life without ever experiencing sex again was just too much for him to bear. So, with the assurance that there would be no cruelty or adverse effect on the elephant, the man decided to go for it.
A few weeks after the operation, he was given the green light to use his newly renovated equipment. As a result, he planned a romantic evening with his girlfriend and took her to one of the nicest restaurants in the city. However, in the middle of dinner he felt a stirring between his legs that continued to the point of being extremely painful. To release the pressure, he unzipped his fly and immediately his penis sprang from his pants, went to the top of the table, grabbed a roll, then returned to his pants!
His girlfriend was stunned at first, but then with a sly smile on her face said: "That was incredible. Can you do that again?"
With his eyes watering, he replied: "I think I can... but I'm not sure if I can fit another roll up my arse".
ORSM VIDEO
Want to contribute to Orsm? Just click here and do eeeet!!
When Jane initially met Tarzan of the jungle, she was attracted to him and during her questions about his life; she asked him how he had sex.
"Tarzan not know sex" he replied. Jane explained to him what sex was.
Tarzan said "Oh, Tarzan use hole in trunk of tree". Horrified she said "Tarzan you have it all wrong, but I will show you how to do it properly".
She took off her clothes and laid down on the ground. "Here" she said "you must put it here". Tarzan removed his loincloth, stepped closer, and then gave her an almighty kick in the crotch.
Jane rolled around in agony with tears flowing down her cheeks.
Eventually managed to gasp for air "What did you do that for?" "Tarzan check for bees".
don't judge... or do... but girls peeing are awesome!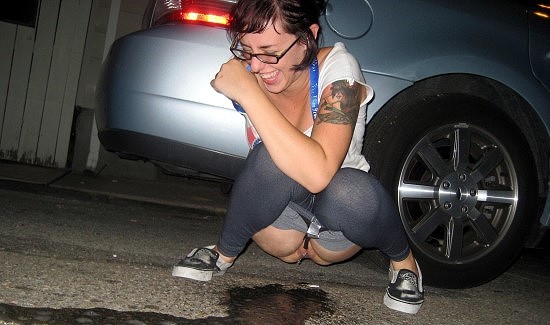 A lawyer is driving in the middle of nowhere and his car breaks down. After waiting a while, a farmer walks over to the car. Discovering what the problem is, the farmer offers his home to the lawyer to stay for the night.
Later that night, the lawyer is in bed when the farmer's wife comes in his room. She wants to have sex with him. The lawyer says "No, your husband will wake up and catch us".
The wife replies "My husband is a heavy sleeper. He won't wake up, I promise". To prove it, she takes the lawyer into her room where her husband is naked, and tells the lawyer to pull one of the hairs on his ass. The lawyer does it and the farmer doesn't wake up.
The wife and the lawyer go back to the room and have sex. About 2 hours later, the wife comes back and wants more. The lawyer says once again "You're husband will wake up and catch us".
The wife says "I already told you, he's a heavy sleeper". She takes him in her room again. The lawyer pulls another hair on the farmer's ass and still the farmer does not wake up. So they go have sex again.
It's almost sunrise and the wife comes back again and wants to do it one more time before her husband wakes up. The lawyer says "It's almost sunrise, he's about to wake up".
The wife says "Let me show you one more time that my husband is a heavy sleeper". So they go back to her room and the lawyer pulls a hair on the farmer's ass.
Just then, the farmer turns around, looks at him and says: "You can fuck my wife as many times as you want, but don't use my ass as a scoreboard!"
RANDOM SHITE
We've all heard the overused "#1 site for whatever" line but believe me when I say MyFreeCams.com is actually it! Hundreds of real girls getting nude in front of a webcam chatting, stripping and just about anything else you can convince them to do! You're able to watch unlimited live webcam shows with full audio and chat. Oh and did I mention it's absolutely totally 100% completely FREE!? Getting on is as easy as clicking here but be prepared to lose your day!
Louie comes home from school on a Friday and is excited about the weekend and is looking for his parents to ask to ride his bike. He bursts into his parent's bedroom and sees them in a comprising position. Astonished he asks "What are you doing dad?" And the father replies "Well I'm playing poker, son". The son asks "Well what is mum doing....?" and the father replies "Well she's my wildcard!"
So on the next day (Saturday) he goes to his grandparent's house to mow the lawn. When he is finished he goes inside to get paid and walks in on his grandparents having sex. He asks "What are you doing grandpa?" and the grandfather says "Playing poker, sonny". Louie replies "What's grandma doing?" Gramps says "Well she's my wildcard!"
So on Sunday the family decides to go for a drive to get ice cream. When the father looks for his son he finds him in the bathroom jerking off and asks "Son what the hell are you doing?" The son then says "Well I'm playing poker". The father asks "Well where's your wild card?" Son replies "Who the hell needs a wild card when I got a hand like this!!?"
for the love of the peen...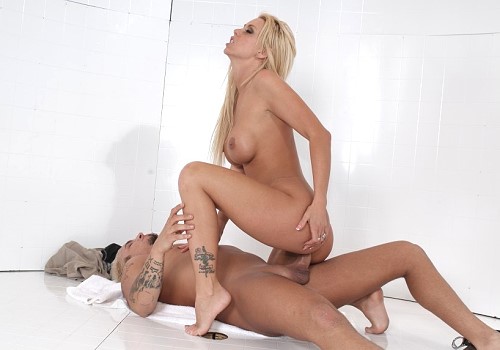 Two deaf people get married. During the first week of marriage, they find that they are unable to communicate in the bedroom when they turn off the lights because they can't see each other using sign language.
After several nights of fumbling around and misunderstandings, the wife decides to find a solution.
"Honey" she signs "Why don't we agree on some simple signals? For instance, at night, if you want to have sex with me, reach over and squeeze my left breast one time. If you don't want to have sex, reach over and squeeze my right breast one time".
The husband thinks this is a great idea and signs back to his wife "Great idea, Now if you want to have sex with ME, reach over and pull on my penis one time". "If you don't want to have sex, reach over and pull on my penis 100 times..."
ORSM VIDEO
Alright boys and girls that about does it for the Easter update. Go enjoy a fuckload of chocolate and, if you're smart, stay the fuck away from your family.
-Check out the site archives. Its your only move.
-Next update will be next Thursday. Its bigger than something really, really big so don't miss it otherwise you'll never forgive yourself.
-Tell your friends, family, colleagues, co-workers and neighbours to check out ORSM-DOT-NET otherwise my friend Ray will replace your chocolate eggs with punches in your stupid face.
-Need to clear your conscience? Judge me? Want to fight me? Threaten me? Sit on my lap and talk about the first thing that pops up? Show me the twins? Then go for it! Just make sure you email me here!
Until next time be good, stay off the chems and Bintang me! Enjoy. Mr. Orsm.