Welcome to what a funny old fellow is Humphrey.
My relationship with sleep has long been crappy. By the time I moved out of home it had become secondary to running this website. Basically I'd stay riveted to the computer, crash late, sleep late, day in day out, 12pm to 3am or 4am or whatever. As years have gone by I've normed out slightly [bed by midnight-ish] however duration is way down. I'm lucky to hit 6 hours. When you do a bit of reading on sleep it's pretty interesting what the effects of deprivation are. Amongst the many, moodiness stuck out and as much as I hate to say it... that's very much me, you fucking pricks! Zero to one hundred in an instant. The realisation is I can operate just fine on limited sleep but it turns me into a cunt. So the goal has been to try and wind bedtimes back a bit to 11pm but my body seems to be resisting. Every day this week I've woken up ridiculously early; between 4 and 5am early. It's a miracle if I can somehow manage to fall back asleep. Wondering if I've now trained myself to exist on decreased downtime and its irreversible. Meanwhile loved ones get to deal with an asstard forever and ever...
Moving on to recent events beginning with... Friday was a good day. Kicked off at a cool nearby café which has recently opened followed by a gym thing for the kid. Think it's called a 'soft play' meaning everything is cushioned and they can't [easily] hurt themselves. To be honest I just like the dozens and dozens of mums... even though they don't really talk to me because I'm the only adult dude there and they automatically think I must be a sex offender. That night we accepted [read: fucking jumped] at the offer of a babysitter and headed out to a restaurant my single friends frequently do FB check-ins at. Exceptionally awesome place too with amazing food, overpriced cocktails and a bill to match. Why wouldn't I/we normally go to a place like that? Because on the nights you do actually decide to eat in a restaurant and kids are involved there are stipulations. Stipulations you say? Firstly it has to be reasonably close to home so you can get back quickly if there's a tiredness-related meltdown. Secondly, ideally the place had a kids menu. Thirdly, a highchair is always a preferable. This joint was 0-3.
Saturday Saturday was not a very noteworthy Saturday. Did stuff around the house plus a few hours dedicated to this update then sprawling out on the lounge room floor to watch a film. Then I noticed a flash from the backyard in my direction. Quickly jump up, take the 2 steps to the door and see some asshole from the rear neighbours literally hanging over the fence with his phone taking pics. "WHAT THE FUCK ARE YOU DOING, MATE???" "Uh uh uh I'm just trying to take a pic. It looks cool". To clarify... lights in the backyard do indeed make it look cool. Part of me was kind of flattered someone would want to take a photo. The other part of me used a range of swear words to illustrate my displeasure and instruct him to get down. I could literally have been doing anything at that moment too. Picking my nose or fingering my asshole; the last thing anyone wants is to unwittingly become a viral sensation minding their own business in the privacy of their own home. Next day, after I'd had some time to reflect and realise swearing at the guy was a missed opportunity to make friendly with them, I found cigarette butts cuntingly flicked over the fence again. This shit is starting to push my buttons.
Sunday began at a mates place for a boy's breakfast. Good times. Squeezed in some shopping and mucking around on the computer next before heading zoo-ward to meet friends. I don't mind the zoo but any more than once every few years is enough. After all there's only so much of the horribly depressed primates anyone needs to see. Last time we went was September so wasn't exactly eager but that changed discovering the dinosaur exhibit. A whole bunch of life-size animatronic dinosaurs scattered around the place was very well done. Come to think of it the white trash bogan's were excellent entertainment also.
Don't even get me started on Monday. It was the ANZAC Day public holiday and I woke up early enough that I probably should've taken the opportunity to attend a dawn service... except had no intentions of heading to the city for the main service and had no idea where a nearer one might be. If you did make the effort - congratulations you're a better Australian than me!
Okay let's get rolling. I'm stoked with how this update turned out. Videos and pics and jokes and everything is just satisfying. Check it...

Purple God8 Of The Weirdest Celebrity Prince Stories Ever - Your PrivacyVideo Shows The True Scale Of UK Government's Proposed Mass Surveillance Bill #SnoopersCharter - Do YOU Agree?Millennial Rants About Why Millennials Are Failures. Do You Agree With Her? - So Creative!These Creepy Cakes Of Disembodied Heads, And Human Organs Are Disturbingly Realistic - Great PrankElaborate Nuke Prank Causes Fallout In Dad's Pants - Sniper GoneAmazing Footage Of A Sniper Being Killed By Rocket - SpringbreakersHoly Shit Is This Really What Goes On At Spring Break? I'm Booking My Ticket Right Fucking Now!!!! - Bye BirdWoah! Giant Tuna Eats Seagull In One Bite - WT-F-ing-F?"France Has Neither Winter Nor Summer Nor Morals And Has Usually Been Governed By Prostitutes... Apart From These Drawbacks It Is A Fine Country." - Mark Twain


Real Vs PornPorn Stars Explain Real Sex Vs Porn Sex - *facepalm*Woman Shot In The Neck And Killed During Wedding Celebration - Pussy SlipAriel Winter Upshorts Panties Or No Panties? You Decide - Shower BabeBusty Sabrina Nichole Getting Lathered Up In The Shower! Her Tits Are Amazing, Add The Soap And Water And This Is Pretty Much Perfect If You Ask Me! - Horny HoMasturbating Girl On The Train Gazes Into A Stranger's Eye - Fuuuuck!!Workers Were Using An Excavator To Demolish A Building But Everything Went Wrong When Flying Pieces Of Cinder Block Came Flying At The Camera Man. Pretty Painful Fail! - Sprung FuckingI'd Have To Lay Down The Beat Down If My Friends Ruined My Balls Deep Fuck Fest! - Surely NotJust A Muslim Therapist, In The Woods, Teaching Husbands The Right Way To Beat Their Wives - Gushing GashSlippery Sweetie Cytherea's Pussy Explodes Like A Geyser.


45cm DongPerhaps You Have Heard Of This Guy Before. Its Very Old Stuff And He Didn't Make That Many Porn Videos. In This Sort Of Documentary You Will See Him And His 45cm Long Phallus. Funny To See How Such A Skinny Dude Can Have Such A Long Dong! - Schooled AFTrapped In A Tram There's Certain Things You Shouldn't Do.... Such As Dropping The N Bomb To A Bunch Of Oldies Who Don't Take Kindly To That Shit... - Mariah TitsMariah's Wardrobe Has A Very Impressive Malfunc Which We're Very Thankful For! - GorgeousNina Agdal Braless In Long See Through Mesh Dress - Love DarcieDarcie Dolce. She's Naked. She's Busty. She's In Bed. What Else Do You Need? - Viva Mexico!Spectator Is Crushed To Death By Racing Horse - Tough GuyRecord Producer Birdman Is Going To Regret Trying To Act Tough On Radio Hosts Forever After Seeing These - Freak PornHaving A Clown And A Midget At Your Party Is Always Great. Having Them Fuck In The Middle Of It Is Pure Awesomeness. - Very CoolGuy Makes A 3D Concrete Printer, Prints Castle! - SquirterShe Is Young, She Is Sexy, She Is Funny, And She Is A Heavy Squirter! After Quick Chat With Her Fans She Took A Dildo And Started Pounding Her Pussy And Continued Pleasuring Herself Until Her Pussy Explodes!

One fine morning in Eden, God was looking for Adam and Eve, but couldn't find them. Later in the day God saw Adam and asked where he and Eve were earlier. Adam said "This morning Eve and I made love for the first time". God said "Adam, you have sinned. I knew this would happen. Where is Eve now?" Adam replied "She's down at the river, washing herself out". "Damn" says God "now all the fish will smell funny".
--
The husband was not home at his usual hour and the wife was fuming. As the clock ticked later and later. Finally, about 3am she heard a noise at the front door, and as she stood at the top of the stairs, there was her husband, drunk as a skunk, trying to navigate the stairs. 'Do you realise what time it is," she said. He answered, "Don't get excited, I'm late because I bought something for the house". Immediately her attitude changed, and as she ran down the stairs to meet him halfway, she said, "What did you buy for the house, dear?" His answer was, "A round of drinks!"
--
A priest and a rabbi operated a church and a synagogue across the street from each other. Since their schedules intertwined, they decided to go in together to buy a car. So they did. They drove it home and parked it in the street between their establishments. A few minutes later, the rabbi looked out and saw the priest sprinkling water on their new car. It didn't need a wash, so he ran out and asked the priest what he was doing. "I'm blessing it" the priest replied. The rabbi replied "Oh" then he ran back into the synagogue. He reappeared a few minutes later with a hack saw, ran to the car and cut 2 inches of the tailpipe.
--
When I heard Al Sharpton was a guest preacher at a black church, I decided to check him out in person and see what it was all about. I sat down and Sharpton came up to me, I don't know why; maybe it was because I was the only white person in the Church. He laid his hands on my head and said: "By the will of Jesus the Lord All Mighty, and the will of God, you will walk today". I told him I was not paralysed. Then Jesse Jackson came by and repeated the same thing: "By the will of Jesus the Lord All Mighty, and the will of God, you will walk today". Again, I told him there is nothing wrong with me. After the sermon I stepped outside and sure as hell, my car had been stolen.
ORSM VIDEO
IT'S PROBABLY THE BEST THING TO EVER HAPPEN TO ONLINE PORN. SERIOUSLY. EVER. HERE'S WHY YOU'LL CARE
WHAT A WAY TO GO!
Yes life is precious and its sad whenever a loved one goes. On the other hand, we all enjoy the story of some random person you didn't know or care about dying senselessly. This lot does not disappoint...
-Two high school freshman were seriously injured and a third was killed when an 18-wheeler ran them over whilst trying to imitate a scene from a 1993 move called The Program where college athletes lie on a highway to prove their bravery. In the film, the truck was able to veer off and narrowly miss hitting anyone, but in real life two of the boys had their legs amputated while the unlucky third was crushed to death. The driver said he never even saw the boys. The scene was later removed from the movie.
-An 88 year-old Rio de Janeira woman died after a nursing technician mistakenly injected soup into the IV in her right arm instead of her feeding tube. The woman's daughter was with her when the injection happened and said her mother started to squirm uncomfortably and stick her tongue out as soon as the soup was injected. She died 12 hours after receiving the injection. The hospital acknowledged the error but would not admit it was related to the patient's death.
-A 22 year-old Fairfax, VA man was found dead after he tried to use Occy straps to bungee jump off a 70 foot railroad trestle. Police said he taped a bunch of the straps together, wrapped an end around one foot, anchored the other end to the trestle, jumped and hit the pavement.
-During a soccer match in the Democratic Republic of the Congo, all 11 members of a football team were killed by a bolt of lightning which left the other team unhurt. Thirty other people received burns. The two sides were drawn 1-1 when the lightning struck the visiting team. The home team curiously came out of the catastrophe unscathed.
-A 65-year-old man who was found incinerated inside his home by his family. He died in such a manner that suggests he may have spontaneously combusted - he drank alcohol and smoked cigarettes, but it was not possible for those factors to cause the type of fire that incinerated the body. The floor below the 65-year-old was not damaged and there was no sign that any accelerant was used. The autopsy shows no clue of how the fire started.
-A Russian woman took her dog for a walk after it started barking late at night and then left it tied to a post in her yard, still barking. Annoyed neighbours called the police. The policemen decided to shoot the dog. The first nine shots missed but one of them broke the leash, sending the animal running frantically around the yard. The policemen ran after the dog, shooting at the silhouette in the dark. The 13th bullet hit the owner, who was trying to catch the animal, in the heart.
-A mourning husband died after being stung by a swarm of honeybees whilst cremating his wife in their village. The bees were disturbed after flames from the funeral enveloped their nest. While others fled, the man stay put as he was performing the rituals. He died following multiple stings.
-A Portugal dance teacher tangoed to his death straight out of a fifth-floor window. Police said he was showing his dance class how to keep the head high by looking at the ceiling.
-In 1974, nine days after the America Sings attraction opened in Disneyland, an 18-year-old Disneyland cast member died when she was crushed between two walls of the building. A narrow channel between a stationary wall and a rotating wall was open and she was unfortunate enough to walk through this space as the rotating wall began to move. Audience members heard screams although most thought it was all part of the show.
-A Filipino man was alone in the jungle catching bats on when a 7 metre python caught him by the foot and squeezed him to death. Then the monster swallowed the 60kg man. Friends later found the snake and slit it open, finding the father of six already digesting.
-A suicidal Frenchman wanted to leave nothing to chance when he finally decided to do it. He stood at the top of a tall cliff and tied a noose around his neck. He tied the other end of the rope to a large rock. He drank some poison and set fire to his clothes. He even tried to shoot himself at the last moment. He jumped and fired the pistol. The bullet missed him completely, but cut through the hanging rope instead. Freed of the threat of hanging, he plunged into the sea. The sudden plunge into the freezing waters extinguished the flames and apparently made him vomit the poison as well. He was dragged out of the water by witnesses on the beach below the cliff and was taken to a hospital, where he died of hypothermia.
-A switch away from daylight savings time turned the tables on a group of Palestinian terrorists who had neglected to note that Israel had made a premature switch from daylight savings time to standard time due to a religious holiday. The bombs had been prepared in a Palestine-controlled area by explosives experts and set on Daylight Savings time. The drivers in Israel had already switched their watches to standard time and failed to note the time difference. They were in their car still en route to their destination when the explosives detonated an hour earlier than they expected.
-A fisherman in Ukraine electrocuted himself while fishing. The 43-year-old man connected cables to the main power supply of his home, and trailed the end into the river. The electric shock quickly killed the fish which floated belly-up to the top of the water. The man then waded in to collect his catch, neglecting to remove the live wire, and suffered the same fate as the fish. In an ironic twist, the man was fishing for a mourning meal to commemorate the first anniversary of his mother-in-law's death.
-A clean freak 16 year-old was so obsessed with smelling fresh that he would cover his entire body with deodorant at least twice a day. His parents told him he was using too much but he laughed it off... that was until he was found dead in his bedroom. Three empty deodorant canisters were found next to his beautiful smelling corpse in his bedroom. A post mortem showed that his body contained 0.37mg of butane per litre of blood and a similar amount of propane. Just 0.1mg of either gas can kill. It is believed the gases built up in his body after months of intensive spraying.
-The naked body of a 27-year-old drifter was found floating in a tank at Seaworld. He had apparently hidden in the Florida theme park after closing time and drowned in the freezing water of the tank. Well not quite. Enter Tillikum, the largest Orca whale in captivity who at around 5,000kg it seems 'played' with the man's 82kg body as if it were a toy. The post mortem showed numerous bruises and cuts to his body as well as a bite out of the man's groin which occurred after death. When trainers arrived the next morning Tillikum was apparently swimming around the tank with the man's body draped across his back.
-A San Anselmo man died when he hit a lift tower at the Mammoth Mountain ski area while riding down the slope on a makeshift sledge of yellow foam. The accident occurred about 3am after the man and his friends hiked up a ski run called and untied some yellow foam bumpers from the lift towers. The pads of course are used to protect skiers who might hit the towers. The group apparently used the pads to slide down the ski slope before the man crashed into a tower... the same tower which was supposed to be cushioned by the foam that the man was using as a makeshift sled.
More of these can be found in the Orsm September '15 archive here.
DO YOU LIKE TO CREEP?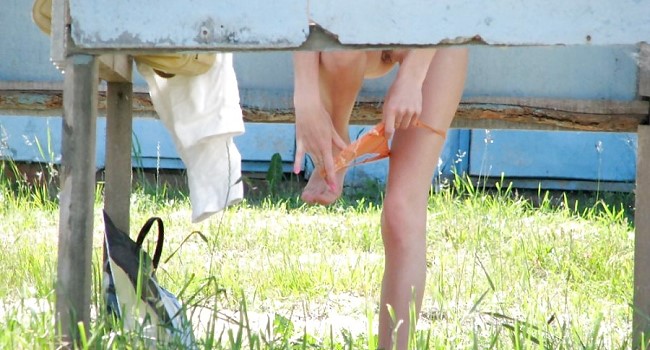 Well, it seems that these three fellows, an American, a German and an Irishman, are about to be executed in front of a firing squad. As the final hour approaches, each man is trying to think of a way to escape his inevitable doom.
The time comes for the execution and the American is brought first in front of the firing squad. As the blindfold is being tied around his head, he decides that he will attempt his escape by diverting the attention of his executioners at the final moment, and then running away.
The officer in charge of the executions starts his countdown: "10... 9... 8 ...." Just before the officer reaches "1" the American shouts "FLOOD!!" Startled, all of the gunmen look up from their rifles and turn around searching for the onrush of water. In all of this confusion, the American manages to take off his blindfold and run away. By the time the executioners are aware of what happened, the American has made his way deep into the woods and escapes death.
The German is called on next to appear before the squad. Seeing the American's success, the German decides to attempt a similar escape. He knows, though, that his executioners will not fall for the 'flood' trick again. Instead, he decides to use another natural disaster.
The officer in charge of the executions starts his countdown: "10... 9... 8... 7 ...." Just before the officer reaches "1" the German shouts "HURRICANE!!" Startled, all of the gunmen look up from their rifles and turn around searching for the onrush of wind. In all of the confusion, the German manages to take off his blindfold and run away. By the time the executioners are aware of what happened, the German has disappeared deep into the woods and escaped his execution.
The Irishman is called on next to appear before the squad. Seeing his predecessor's successes, the Irishman decides to attempt a similar escape. He knows, though, that his executioners will not fall for the 'flood' or the 'hurricane' tricks again. Instead, he decides to use another natural disaster. The officer in charge of the executions starts his countdown: "10... 9... 8... 7... 6 ...."
Just before the officer reaches "1" the Irishman shouts "FIRE!!"
ORSM VIDEO
A fellow sitting in a bar noticed that the bartender was staring at him. Each time he'd look away and finally came over, a bit embarrassed.
"I'm sorry sir, let me buy you a drink". He accepted and accepted the subsequent two apologies and drinks.
"Really sir, surely you know this, you must be the ugliest man I've ever seen and I can't keep from staring at you". "You think I'm pretty ugly? That ugly? Are you a betting man?" "Well it depends on what I'm betting on, but I do bet from time to time".
"Do you see that cute little blonde sitting over there with that young man? I've got $50 that says I'll go over there and pick her up". The bartender accepted immediately, plopping his $50 on the bar next to the customers who had started to approach the table but wheeled and came back.
"I've got another $50 that says that I'll pat her on the ass as we walk by you and she'll give you a wink". The bartender quickly added another $50 and shortly after that the guy walked out with the blonde on his arm and as they went by he patted her on the butt, she winked at the bartender, and the guy collected the win.
Astonished the bartender went over to the table where she had been sitting to quiz the young man she had been with, he was sitting there with a stunned look on his face.
"My gosh fellow, I'm amazed! What did he do? What did he say?" "Nothing! Nothing at all! He just stood there licking his eyebrows..."
NOTHING QUITE LIKE A GOOD SINGLET...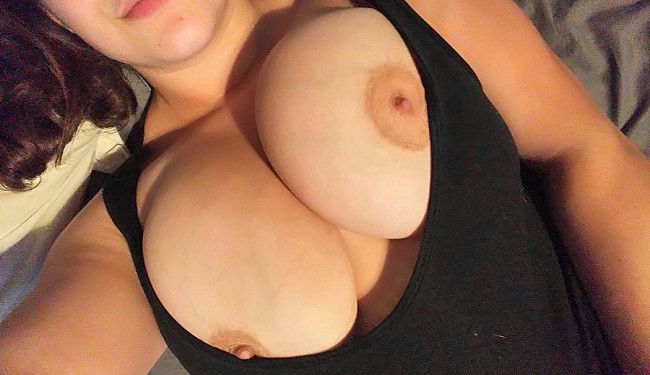 Why is MyFreeCams.com one of the most awesome websites in the history of forever? Firstly, there are hundreds of hot models online at any given time AND you can watch their live webcam feed in HQ with sound AND chat. Secondly, you don't need a credit card or have to install any dodgy software - it's all absolutely free! And finally, why do I sound so fucking excited? Because MyFreeCams really is that brilliant. Click here to check it out now!
ORSM VIDEO
A middle-aged couple are out to one night when they come to a nightclub. Remembering fondly their disco days, they decide to go in for old times' sake. After a few dances they sit down at the side to catch their breaths. Soon, a man comes over and asks the woman to dance. She is rather flattered and with an approving glance from her husband, accepts the invitation.
Well, after a few minutes bopping, the man leans over to her and says "You know, I think you're really good looking, could I kiss you?" The woman is rather taken aback and replies "Certainly not - I'm a married woman and that's my husband over there!"
The music continues, and after another few minutes the man leans over again and says "I really do think that you're the most attractive woman I've seen for ages, could I feel your tits, please?" By now the woman is getting angry, and replies "Of course not, what sort of person do you think I am?"
They continue dancing, and after a little while longer the man leans over for a third time and says "I think you're so lovely that I'd like to turn you upside down, fill you with Guinness and drink it". The woman is completely shocked, slaps the man in the face and goes back to her husband.
"Do you know what that man wanted to do to me?" she asked him "He wanted to kiss me!" "What??" exclaimed her husband. "And that's not all...! He wanted to feel my tits as well!" she continued. Husband gets up. "Where is he? I'll show him, I'll knock his block off!"
"And there's more" said his wife. "He wanted to turn me upside down, fill me with Guinness and DRINK IT!"
The husband immediately sits down.
"What are you sitting down for?" she asked "I thought you were going to go and sort him out!?" "You must be joking" her husband replied. "I'm not messing with anyone that can drink fifteen pints of Guinness!"
ORSM VIDEO
Want to contribute to Orsm? Just click here and do eeeet!!
A Vaseline sales rep is driving through the country, when his car starts shaking and stops without any warning. He quickly discovers its out of oil. Being that he's miles from anywhere, he has no other option but to fill the engine with Vaseline, thinking that it is similar to oil, and drives away. It works fine until about half an hour later, when the engine gets really hot, and the Vaseline melts, and runs out through the same hole as the oil did. This time there is a farm nearby, so he decides to and ask to use the phone.
Meanwhile, inside the farmhouse, the farmer, his wife, and daughter are having a fight about who's going to do the dishes. "I did them this morning" complains the farmer. "Well I did them at lunch" says his wife. "And I'm tired from doing all the farmwork" says the daughter. So the farmer, in a stroke of brilliance, decides that they will settle it by all taking off their clothes, lying on the floor, and declaring that the first one to speak gets to do the dishes.
The salesman gets to the front door, and rings the bell. No one answers so he goes in and looks for a phone. He eventually stumbles into the kitchen, and ignoring the odd sight, asks for a phone. No one answers, so he goes and looks some more. Still no luck, so he goes back to the kitchen. They still won't answer, so he decides to see what else he can get away with...
He has sex with the daughter several times, bemused by her silence, then finally goes and looks for the phone again.
A while later, he comes back, looks at the wife, and says "Why not?" After having sex with the farmer's wife, he is getting tired and exasperated.
He thinks, maybe if they have some Vaseline, I can drive my car for another half-hour. So he asks "Do you have any Vaseline?" at which the farmer jumps up and yells "I'll do the dishes!"
CURVES ARE EVERYTHING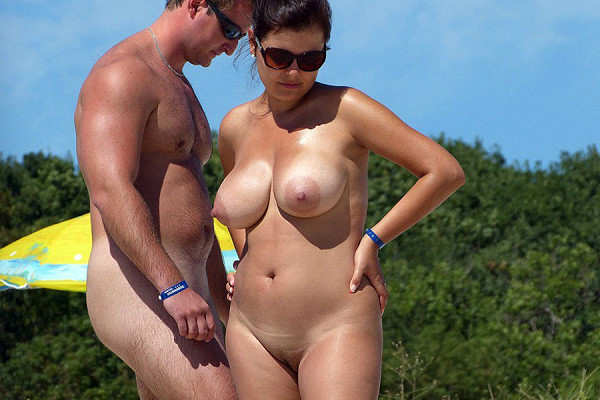 137 lemmings walk into a bar.
Ouch.
Ouch.
Ouch.
Ouch.
Ouch.
Ouch.
Ouch.
Ouch.
Ouch.
Ouch.
Ouch.
Ouch.
Ouch.
Ouch.
Ouch.
Ouch.
Ouch.
Ouch.
Ouch.
Ouch.
Ouch.
Ouch.
Ouch.
Ouch.
Ouch.
Ouch.
Ouch.
Ouch.
Ouch.
Ouch.
Ouch.
Ouch.
Ouch.
Ouch.
Ouch.
Ouch.
Ouch.
Ouch.
Ouch.
Ouch.
Ouch.
Ouch.
Ouch.
Ouch.
Ouch.
Ouch.
Ouch.
Ouch.
Ouch.
Ouch.
Ouch.
Ouch.
Ouch.
Ouch.
Ouch.
Ouch.
Ouch.
Ouch.
Ouch.
Ouch.
Ouch.
Ouch.
Ouch.
Ouch.
Ouch.
Ouch.
Ouch.
Ouch.
Ouch.
Ouch.
Ouch.
Ouch.
Ouch.
Ouch.
Ouch.
Ouch.
Ouch.
Ouch.
Ouch.
Ouch.
Ouch.
Ouch.
Ouch.
Ouch.
Ouch.
Ouch.
Ouch.
Ouch.
Ouch.
Ouch.
Ouch.
Ouch.
Ouch.
Ouch.
Ouch.
Ouch.
Ouch.
Ouch.
Ouch.
Ouch.
Ouch.
Ouch.
Ouch.
Ouch.
Ouch.
Ouch.
Ouch.
Ouch.
Ouch.
Ouch.
Ouch.
Ouch.
Ouch.
Ouch.
Ouch.
Ouch.
Ouch.
Ouch.
Ouch.
Ouch.
Ouch.
Ouch.
Ouch.
Ouch.
Ouch.
Ouch.
Ouch.
Ouch.
Ouch.
Ouch.
Ouch.
Ouch.
Ouch.
Ouch.
Ouch.
Ouch.
Ouch.
RANDOM SHITE
PICTURE THIS: YOU GO TO A WEBSITE. HOOK UP WITH AN ACTUAL REAL GIRL. GET A BILL FOR $0. HERE'S HOW
Charlie was installing a new door and found that one of the hinges was missing. He asked his wife Mary if she would go to the hardware store and pick one up. Mary agreed to go.
While she was waiting for the young sales assistant to finish serving a customer, her eye caught a beautiful bathroom vanity tap set. When the assistant was finished, Mary asked him "How much is that vanity set?" The assistant manager replied "That's a gold plated set and the price is $500.00". Mary exclaimed "My goodness that is very expensive. It's certainly out of my price bracket".
She then proceeded to describe the hinge that Charlie had sent her to buy. The man said that he had them in stock and went into the storeroom to get one. From the storeroom he yelled "Lady, do you wanna screw for the hinge?"
Mary paused for a moment and then shouted back "No... but I will for the vanity set?"
This is why you can't send a woman to the hardware store.
THE MANY, MANY DELIGHTS OF THE RIO CARNIVAL
The pirate Red Beard was being interviewed by a newspaper reporter who was looking for juicy stories of excitement and derring-do. He told Red "I'm sure my readers would love to hear the tale behind your peg leg".
"Well, I was thrown from the ship during gale force winds, and before me mate could throw me a line, a shark bit me leg clean off".
The interviewer was sort of disappointed. "What about the hook at the end of your right arm?" "I lost it in a sword fight with the Captain of the Guard". Again the reporter was disappointed. "Certainly there's an exciting story about the patch on your eye?"
"One day, I was out on deck, and a bird flew over and crapped in me eye". The reporter was amazed. "That's why you wear a patch?" "Well, I'd only had me hook a couple of days".
ORSM VIDEO
Well...
-Follow me on Facebook and Twitter and Instagram. All the SFW stuff you see on Orsm now flows daily on to your favourite social network.
-Check out the archives. They're rated 'Number 1 Place To Visit In The Universe' by Trip Advisor.
-Next update will be next Thursday. Believe it or not.
-Tell your friends, family, colleagues, co-workers and neighbours to check out ORSM-DOT-NET else my friend Ray will continue to kill pop icons.
-Need to clear your conscience? Judge me? Want to fight me? Threaten me? Sit on my lap and talk about the first thing that pops up? Show me the twins? Then go for it! Just make sure you email me here!
Until next time be good, stay off the chems and do not try to bend the spoon. Enjoy. Mr. Orsm.