Welcome to never being sorry for wanting more cake.
I have no idea how things roll in other countries but without a doubt the most inept fucktards to provide a service in Oz is the largest telco, Telstra. They seem to thrive solely because people don't know any better. IE. biggest = trusted. Absolutely should not be the case. Forgetting for a minute that their products are the poster child for shitty value and generally drop out so often that its as if they were designed to work that way, it's the 'support' that really gets up you. I could ramble on for an eternity about that but my experience with them last year is indicative of how shit goes with them. "So Orsm, instead of being a fat, whiny fuck why don't you just use a different provider?" Good question. Telstra own all the old/existing infrastructure so no matter who you sign up with, at some point you are traversing their network. That means if you want to do something like get a physical phone line installed at your home, your chosen ISP must contract Telstra to do it.
That's when the fun really begins and I did that 6 weeks ago - arranged an install date and confirmed last week with the ISP. Then Telstra want conf too so they pinged me with an automated phone thing - press 1 for yes, press 2 for no etc. They were due on Monday morning between 8 and 12pm so rearrange my day and wait. 11am the phone rings. "Must be the tech" I say to myself. Nope. It's the automated phone service again confirming our appointment for Friday. Whuck? I mash 2 [no, no, no, no] until an Indian answers. "No sir, we have no record of an appointment today. Would you like to confirm Friday?" Oh FFS.
Later that day another Indian bro calls, this time to apologise for missing the appointment and would I like to reschedule for Friday? "I'VE ALREADY DONE THIS". "I can't see it on the..." Dude srsly. The automated thing called me a further 2 times and even sent a reminder message confirming Friday. Someone is sitting in an office somewhere laughing their ass off. Whether or not a tech will show tomorrow is anyone's guess but seems unlikely. It's that age old thing of an organisation being so big that no matter what the problem it's no one's fault so all you can do is sit on hold hoping the next fuckwit you deal with may actually be capable of doing their job.
Talking of jobs. Seems I'm managing to work 4 days a week on Orsm and 4 days a week trying to get this f-ing house finished. To say I'm exhausted is about accurate. The only night I haven't fallen asleep in front of the PC was Tuesday - I went to say goodnight to the GF and woke up on the bed 6 hours later wondering WTF happened.
Friday was the typical all day onsite deal. We rolled back past there to lock up early evening. I collected some gear that risked not being there in the morning and went on our way. Back at 8am the next day the front door was ajar and a tape measure which had been locked inside was gone. This after the painter lost all his gear a few days before. There's been a couple of other bits and pieces go walkabout too. Long story short someone is rolling through regularly and helping themselves to whatever they can find.
I went looking for a motion detector with ear piercing siren to no avail later. Lots of them online but by the time one gets here I won't need it. Instead I've fitted a dummy CCTV cameras, reinforced doors with braces and put up signs saying the security alarm is active. If that doesn't work then we're going to leave a pile of appliance boxes out front as bait then spend a night inside armed with pepper spray and a baseball bats. Happened to talk to some cops about this recently who said it would be fine to do but "don't go too far" however if an intruder's knee was broken after threatening to kill me, well that would be unfortunate for them. Recall having this debate with you guys a few years back; that weapons could be used both ways etc. I have suspicions that the midnight bandit is actually a jilted neighbour [long story] who I've sprung raiding previously.
After hitting the swap meet, Sunday's next destination was the hardware store. AKA my home away from home. As I walked through the entry, out walked one of my oldest mates. The fucked thing is we'd been playing phone tag for the last month and, god as my witness, had planned to call him that morning. Sure enough there he was which means no way to prove... just the "Dude I was about to call you!" "Okay suuure you were!" Ended up grabbing a coffee and discussing what's topical for both of us - houses, hardware stores and babies. Oh how the problems change - we used to be the guys who would smuggle deodorant out of the house so no one would no one would know we had been smoking.
Arrived at the house an hour later to begin work, realised I forgot some stuff so back to the hardware store, back to the house, then back to the fucking hardware store. Too fucking hard sometimes. Eventually made it home late arvo and into the kitchen for the next however many hours doing the weekly soup cook up and enjoying some rare QT with the fam. Increasingly hard to get lately and now the little poop machine has hit 3 months there's lots of changes happening almost daily. Definitely starting to understand what people mean when they say how quick kids grow up and trying not to miss out on it.
Alright I've babbled for much longer than was necessary. I do hope it was worth reading. If not, suck shit and/or eat a dick. The good news is the update you're all about to inhale is exceptionally orsm [there I used orsm instead of awesome finally - how exciting right!?]. Some of the vids below are going to blow you away more than a BJ from my friend Ray and the galleries will make you blow harder than literally anything which blows really, really hard. Soooo... check it...
OMG WANTIf You're A Gun Fan You're Going To Want One Of These - StimulatingProbably The Most Stimulating Book She Has Ever Read... And Then An Orgasm! - Classic TitsBewb Twerking Has Arrived And This Woman Is Its Champion - Pissed AsAngry Sea Lion Slings Worker Across Boat Deck - Feel CrazySo Perky And Sexy, I Would Love To Get Crazy With Her! - Vapid BitchGirl Takes A Whole Minute Trying To Take A Selfie On Her Smartphone - Yikes!The Most Cringeworthy Music Video Of All Time - CrabzillaGiant 50ft Crab Discovered Off The Coast Of England! - Steep DiveCollecting And Delivering Mail Has Never Been This Dangerous!! - AnnihilatedKicked In The Balls Of My Heart
Kings RushHow Far Can You Get? Well, That All Depends On How Well You Drive Can And Blast! - Miley WINMiley Cyrus Caught Topless Sunbathing Down Under - Hellooo VajSahara Ray's Vagina Flash Of The Day - #NoBraDayYesterday Was #NoBraDay. Girls Had To Tweet Pics Of Themselves Without A Bra. Win-Win Much? - FirecrackerWhy Do I Get The Feeling She Is Really Awesome In Bed? - Holy ShitLiterally Fucked The Shit Out Of Her - Fuck This!American Airlines Flight Forced To Land When The Damn Walls Start Falling Apart! - Lost DildoShe Shoves The Dildo Way Too Far In Her Ass And She Cant Get It Out - U DumThe Dumbest Brother In The Hood - Thwacko!!Brutal Womens Mma Headkick Knockout
Frustration!Can You Get Out Alive... Or Will You End Up Dying Numerous Times? - Enter HerHot Asian Girl Says All The Wrong Things And Gets The Fuck Of A Lifetime - Fruit Cup?Swollen Snatch Gets Force Fed Some Bananas - Leaked20 NSFW Leaked Photos Of Wolf Of Wall Street Star Ashley Blankenship - No PantiesNo Idea Who She Is But Thanks Muchly For The No Panties Upskirt! - Got Tits!Every Kitchen Should Have A Busty Viola Waiting For You - Work That AssDo You Want To Sculpt Your Ass So It's Worthy Of A Hardcore Butt Fucking On Video? - Dream WomanThe Fountain Of Tits Is A Clever Way To Encourage Alcoholism - Cream BikiniChelsea Lipp Whipped Cream Bikini
A young man walking along the Pier notices an old man with his shoes off, trouser legs rolled up, legs dangling in the sea and fishing with an imaginary rod. Puzzled the young man asks "What are you doing?" The old man replies "Fishing for cunts". "Sounds good. Can I join you?" replied the young man. "Of course you can, pull up a pew, son". The young man sits down and casts an imaginary rod out, and then says "So, how many cunts have you caught today?" The old man replies "You're the third this morning".
--
An uncertain and nervous witness was being cross-examined. The lawyer thundered "Have you ever been married?" "Yes, sir" said the witness in a low voice. "Once". "Whom did you marry?" "Well, a woman". The lawyer said angrily "Of course you married a woman. Did you ever hear of anyone marrying a man?" The witness said meekly "My sister did".
--
You know you're an ugly cunt when it comes to a group picture and they hand you the camera.
--
An explorer in the Amazon suddenly found himself surrounded by a bloodthirsty group of natives. Upon surveying the situation, he said quietly to himself "Oh God, I'm screwed". A ray of light fell from the sky, and a voice boomed out "No, you are not screwed. Pick up that stone at your feet and bash the head of the chief standing in front of you". So the explorer picked up the stone and proceeded to bash the life out of the chief. He stood above the lifeless body, breathing heavily, surrounded by 100 natives with looks of shock on their faces. The voice boomed out again "Okay, now you're screwed".
ORSM VIDEO
BREAK UP STORES
I you missed part #1 of these loser love stories then feel free to click here for a whole bunch more.
-I broke up with my boyfriend when it became apparent he was not only too dependent on me, but dependent on painkillers as well. One of the most memorable parts of entire breakup (which involved endless texts and calls on his part, to the point that I changed my number) was that his lawyer father tried to negotiate the terms of our separation. We were in high school. He wanted me to stay in a relationship for another thirty days and "See how I felt".
-Right out of college and after a series of fruitless long-term, committed relationships, I made the mistake of trying to date more than one person at a time. I was a great juggler for a while (keeping them in different cities helped a lot), until one hand decided to find out what the other was doing. In what I can only assume was some backhanded attempt to secure me for himself, boyfriend 1 looked up boyfriend 2 on Facebook and spilled the beans. From what I gathered, the message from 1 to 2 read something like "Hey, 2, you don't know me, but I'm her Kansas City boyfriend, and you must be her St. Louis boyfriend. Nice to meet you". This of course all transpired before I was even aware 1 knew about 2, so I was given no opportunity to come clean on my own. Instead, I was dumped by 2 because of 1. I subsequently then dumped 1.
-My ex and I broke up after I caught him cheating. When I kicked him out, he said that he wanted everything back that he had bought for our house. Well, I loaded everything in my car, drove down to the beach, and threw it all in the water. I then took a few pics and messaged him, telling him he might need to wait for low tide to come fetch his shit!
-I had been dating my boyfriend for about three months when he started becoming obsessed with the idea of moving to California to surf. I just kind of ignored him since he was a big talker. One day he got really annoying about it, and I snapped "If you want to go, then just go already!" and stormed out. We didn't talk for two days, so I went over to his apartment to apologise, but all his stuff was gone. I texted him and heard back "ur the one who told me 2 go. see ya".
-We had been together for two and a half years and living together for one when our relationship ended. One night, during a particularly rough patch, I decided to go through his email to see if I could find an explanation for his recent weird behaviour. Indeed I did. He wasn't just seeing someone else - he actually had another girlfriend. His ex, might I add. As a result he managed to get dumped twice in one night!
-I was dating an older guy when I was a freshman in college. A bunch of my stuff ended up at his place, nothing major, but I'd let him borrow my DVD player and a few other things. When I came back from vacation and went to his place, all of my stuff was packed up and neatly piled at the foot of his bed... where he was sleeping. Apparently, this was his way of telling me it was over. Even worse, my mum was waiting in the car at the time.
-I was cheating on my boyfriend of two years, Tim, with a guy named John. I really was planning on breaking up with Tim, but I hadn't gotten there yet. One day, we were lying in bed when he made a joke. I squealed: "John!" That wasn't his name. I confessed I had cheated and he broke up with me on the spot.
-I was dumped after having the time of my life with a guy I had been seeing for a year. After a particularly nice week, he asked me if I had enjoyed myself. I said yes and he said "Well, good, I am glad because I do not want to see you anymore!" He showed me the time of my life so he could end it without guilt on his part!
-My first love called me while I was watching Love Actually (ironic) in the theatre and said "She knows". Before the opening credits, I realised she was his other girlfriend and he was trying to make it sound like I knew all about her and that I was the sidepiece in cahoots with him. I realised my two-year relationship was a farce as she yelled from the background "Tell her you love me! Tell her who you want to be with". He wasn't even man enough to dump me - his girlfriend did! Loser.
-A Polish man got the shock of his life when he visited a brothel and spotted his wife among the establishment's employees. The woman had been making some extra money on the side while telling her husband she worked at a store in a nearby town. Needless to say the couple, married for 14 years, are now divorcing.
-When a husband found out that his new wife took too long in the airport restroom, he decided to get on the plane without her. The woman in question had gone to use the facilities at the airport before boarding a flight. Exactly how long she stayed in the toilet remains unclear. What is certain is that she emerged to discover her husband had vanished without trace. The woman, who had paid for the holiday, began a desperate search of the airport and grew increasingly concerned that something terrible had happened to him. When he arrived at his destination, he calmly told relatives his new wife was still in Malaysia. His bride was not so calm about his behaviour and demanded an immediate divorce.
-A man was charged with arson after his 4th of July celebration ended with a homemade fireworks display consisting of his girlfriend's entire wardrobe. After getting wasted with his girlfriend and another couple at a club, the 30 year-old proceeded to drive home drunk, which took hours. When he finally got there, he broke his apartment's locked door "completely off its frame" and screamed at his sleeping girlfriend, who had wisely taken a cab home earlier, "Why did you make me do that?" The girlfriend called the cops, whereupon he decided to set fire to her shirts, causing their entire closet to go up in flames. Luckily a sprinkler system saved their building from total destruction, but he now faces up to 10 years in prison and, presumably, the dissolution of his relationship.
-My worst break up was my freshman year of high school. I was dumped on my birthday by my boyfriend of almost a year. I remember deciding to lose my virginity to him that night, he didn't know, of course. And, when he showed up at my party, I met him in my front yard to make out with him, and he told me, point-blank, he came to MY birthday party to dump me for a cousin of his best friend who lived in another state.
-My ex took my car to "return a movie" and never came back. Just as I was about to report him missing, my neighbour came over and told me my ex called him, and told him to tell me to look under my bed for a Tupperware container. I did. There was a note in it - it had a list of all the girls he'd slept with while we were together, and told me he was in love with one of them, that he would bring my car back, and move out after his weekend with her.
-I was dating this girl and really into her. She gave me crabs. She suddenly breaks up with me with no explanation. Out of the blue one of my best friends asks for my blessing to date her since we are not going out anymore. It was at this moment I realised this is what she was after all along, so I said yeah sure, absolutely, but I left out one little detail. Two days later at I caught him scratching himself furiously.
-In college I dated this guy that was from my hometown and went to another college about an hour from where I did. We dated for a few months and I realised it was not going to work. He was a total loser. Like asking me for gas money when he drove to see me and always going Dutch… on everything. So we broke up. Then on Valentine's Day he shows up at my parent's house with pink carnations and a box of candy hearts. I hate pink carnations and the chalky hearts. Plus his appearance was because his present girlfriend had dumped him too. I already had plans to eat dinner with some friends so long story short I had to tell him again it was over and left to meet my friends. When I got home my parents said he had spent the whole evening with them crying. Both of my parents knew I had ended the relationship weeks before and thought it was funny in a sad way.
-He was a senior when I was a freshman, and I thought he was simply the most amazing thing I'd ever laid eyes on, however, as most high school crushes go, he hadn't noticed me. And then, shockingly, one day he did! My heart sang, and all of that sappy bullshit that's said when the end-all-be-all of crushes, talks to you. We had a great relationship from day one until… fast forward 4 years. I'm a month postpartum, recovering from a C-section and a dislocated hip from being hit by a car at 6 months pregnant. This really wasn't the time for what was basically the worst news of my life. I find out from an acquaintance that the love of my life, the man I was supposed to be sharing everything with, the father of my child, was cheating, not just with one person, my entire pregnancy! He left me for some 17 year old. I guess the happy ending to this story is that the girl he left me for ended up fellating a guy for a cigarette three weeks into their relationship.
PUBLIC DISPLAYS OF AFFECTION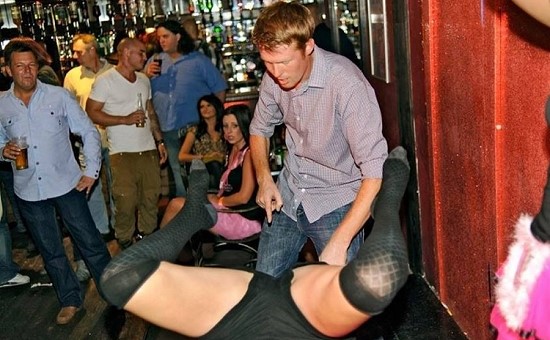 BASIC PSYCH
It was a practical experiment in a college psychology class.
The professor brought out a large cage with a male rat in it.
The rat was positioned in the middle of the cage.
The professor put a piece of cake on one side and added a female rat on the other side.
The male rat ran towards the cake and ate it.
Then, the professor changed the cake and put in some cheese. The male rat ran towards the cheese.
This experiment went on with the professor changing the food and, every time, the male rat ran towards the food item and never towards the female rat.
The professor said "This experiment shows that food is the most important attraction for males".
Then, one of the students from the back row said "Sir, why don't you change the female rat? She might be his wife".
ORSM VIDEO
A farmer stood leaning on a fence at the edge of his property. He watched as a red sports car came over the top of a hill and followed the road up to the spot where he stood. The driver pulled over to the side of the road and called out to the farmer. "Do you know how I can get to Route 91?" the driver asked.
The farmer thought for a few seconds. Then he said "Nope".
"Do you know where the nearest turnpike entrance is?" the driver asked. "Nope".
"How about the town of Hadley. Do you know which direction it is from here?" "Nope".
Exasperated, the driver raced his engine. "You don't know very much, do you?" he said. "Nope" the farmer replied. "But I'm not lost".
SQUEEZE THOSE NIPS!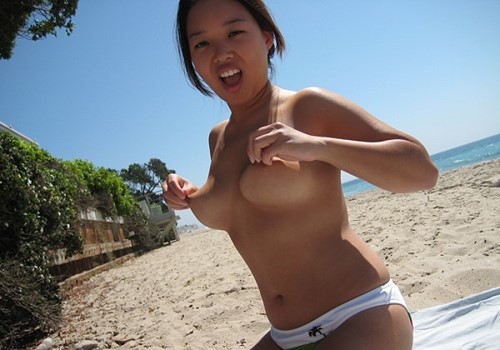 Why is MyFreeCams.com one of the most awesome websites in the history of forever? Firstly, there are hundreds of hot models online at any given time AND you can watch their live webcam feed in HQ with sound AND chat. Secondly, you don't need a credit card or have to install any dodgy software - it's all absolutely free! And finally, why do I sound so fucking excited? Because MyFreeCams really is that brilliant. Click here to check it out now!
ORSM VIDEO
An Arab Sheik was admitted to Hospital for heart surgery, but prior to the surgery, the doctors needed to build up a stock of his blood type for transfusion. As the gentleman had a rare type of blood and it couldn't be found locally, the call went out globally.
Finally a Scotsman was located who had the same blood type. The Scot willingly donated his blood for the Arab.
After the surgery, the Arab sent the Scotsman as appreciation for giving his blood, a new BMW 5 series, a diamond encrusted Rolex and £50,000.
A couple of days later, the Arab had to go through a corrective surgery. His doctor telephoned the Scotsman who was more than happy to donate his blood again.
After the second surgery, the Arab sent the Scotsman a thank-you card and a box of chocolates. The Scotsman was shocked that the Arab did not reciprocate his kind gesture as he had anticipated.
He phoned the Arab and asked him: "I thought you would be generous again, that you would give me fabulous gifts and loads of money, but you only gave me a thank-you card and a box of chocolates".
To this the Arab replied: "Aye laddie, but I now have Scottish blood in ma veins".
ORSM VIDEO
Want to contribute to Orsm? Just click here and do eeeet!!
At a wine merchants the regular taster died and the director started looking for a new one to hire. An old man who was drunk, with a ragged dirty look came to apply for the position. The director wondered how to send him away.
He gave him a glass to drink. The drunk tried it and said "It's a Muscat, three years old, grown on a north slope, matured in steel containers. Low grade, but acceptable". "That's correct" said the boss.
Another glass... "It's a cabernet, eight years old, a south-western slope, oak barrels, matured at 8 degrees. Requires three more years for finest results". "Correct".
A third glass... "It's a pinot blanc champagne, high grade and exclusive" calmly said the drunk.
The director was astonished. He winked at his secretary, secretly suggesting something. She left the room, and came back in with a glass of urine. The alcoholic tried it. "It's a blonde, 26 years old, three months pregnant... and if I don't get the job, I'll name the father!"
TENNIS HOTTIES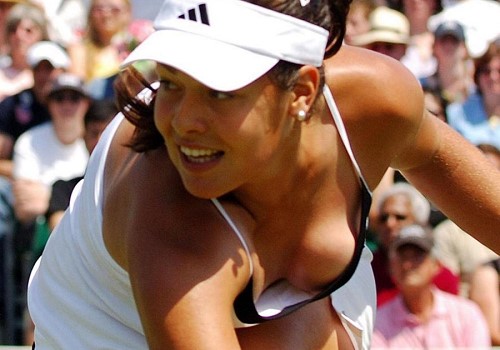 PEEING FOR DUDES: IT CAN BE CHALLENGING
The author was responding to a woman who accidentally walked into the men's restroom:
Please don't feel bad. It wasn't you entering the men's washroom that caused that guy to pee on the guy next to him. Hell, we do that all the time. It's rare for us guys to ever hit what we're aiming for. Sometimes I go into the washroom, start to pee, and then just start spinning around; just so I'll make sure I hit something. You see, something you ladies should understand by now is that men's penises have a mind of their own. A guy can go into a bathroom stall because all the urinals are being used, take perfect aim at the toilet, and his penis will still manage to piss all over the roll of toilet paper, down his left pant leg, and onto his shoe. I'm telling ya those little buggers can't be trusted!
After being married 28 years my wife has me trained. I'm no longer allowed to pee like
a man-standing up. I am required to sit down and pee. She has convinced me that this is a small price to pay. Otherwise if she had gone to the toilet one more time at night and either sat on a pee soaked toilet seat, or fell right into the toilet because I forgot to put the seat down, she was going to kill me in my sleep.

Now another thing us guys don't usually like to talk about, but because you and I have become such good friends and you think I'm a classy guy, I might as well be candid with you because it's a real problem, and you ladies need to be understanding. It's the dreaded "morning wood". Most mornings us guys wake up with two things - a tremendous desire to pee, and a penis so hard you could cut diamonds with it. Well, no matter how hard you try, you can't get that thing to bend, and if it don't bend you can't aim, well hell, if you can't aim you have no choice but to piss all over the wallpaper and that damn fuzzy toilet seat cover you women insist on putting on the toilet. And by the way, when you use those damn fuzzy toilet seat covers, the friggin' toilet seat won't stay up by itself so that means we have to use one hand to hold up the toilet seat and the other hand to try to control ourselves for that perfect aim.
Now sometimes, when you're newly married, you think you can get the toilet seat with that damn fuzzy thing to stay up. You jam it back and compress that fuzzy thing until the seat stays there. Okay, so you start to pee, but then that compressed fuzzy starts to decompress and without warning, that damn toilet seat comes flying down and tries to whack off your weenie. So us guys will not lift a toilet seat with a fuzzy, it's just not safe. I tried to delicately explain this morning situation to my wife. I told her... look, it won't bend. She said "Sit down like I told you to do all the rest of the time". Okay. I tried sitting down on the toilet with 'morning wood'. Well, it's is very hard to get it bent under the toilet seat, and before I could manage it, I had pissed all over the bath towels hanging on the wall across the room. Now, even if you are sitting down and you can get it forced down under the toilet seat, when you start to pee, the pee shoots out from the crack between the bottom of the toilet seat and the top of the bowl. You piss all over the back of your knees and it runs down the back of our legs on to that damn matching fuzzy horseshoe rug you keep putting on the floor in front of the toilet. I have found the only effective manoeuvre to deal with this morning urinary dilemma is to assume the flying superman position laying over the toilet seat. This takes a great deal of practice, perfect balance, and split time precision but it's the only sure way to get all the pee in the bowl during the first morning pee.
So you ladies have to understand that us men are not totally to blame. We are sensitive to your concerns about hygiene and bathroom cleanliness, but there are times when things just get beyond our control. It's not our fault, it's just Mother Nature. Now, see, if it was Father Nature, there wouldn't have been a problem!
RANDOM SHITE
THE PROBLEM WITH EVERY PORN SITE ON THE WEB IS THAT THERE'S ALWAYS A CATCH... UNTIL NOW. HERE'S WHY
We've all heard the overused "#1 site for whatever" line but believe me when I say MyFreeCams.com is actually it! Hundreds of real girls getting nude in front of a webcam chatting, stripping and just about anything else you can convince them to do! You're able to watch unlimited live webcam shows with full audio and chat. Oh and did I mention it's absolutely totally 100% completely FREE!? Getting on is as easy as clicking here but be prepared to lose your day!
On Friday, A hooded robber burst into a bank and, at gunpoint, forced the tellers to load their cash into a plain brown bag.
As the robber approached the door, one brave customer grabbed the hood and pulled it off, revealing the robber's face. Without a moment's hesitation, the robber shot the customer.
He then looked around the bank and noticed one of the tellers looking straight at him.
The robber instantly shot and killed her also.
Everyone in the bank, by now horrified, stared down at the floor in silence.
The robber yelled "Well, did anyone else see my face?"
There was a long moment of dead silence in which everyone was terrified to speak.
Then, one old Australian named Bernie cautiously raised his hand and said "My wife got a pretty good look at you!!"
SYNTHOL ABUSERS ARE FUCKING DISGUSTING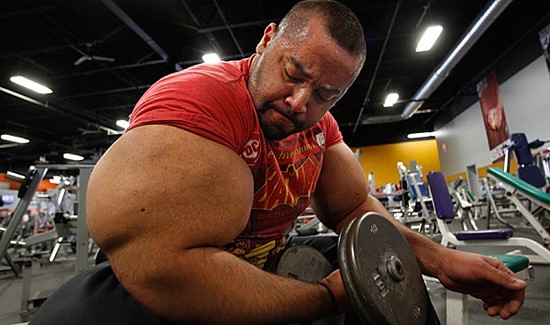 She had just started work in the village drugstore, but was very shy about having to sell condoms to the public. The owner was going on holiday for a few days and asked if she would be willing to run the shop on her own. She had to confide in him her worries about selling the contraceptives.
"Look" he said. "My regular customers don't ask for condoms, they'll ask for a 310 a 320 or a 330. The word condom won't even be used, so don't worry about it.
The first day was fine but on the second day a big guy came in to the shop, put out his hand and said "350!"
The girl panicked. She phoned the traveling owner on his cell and told him of her predicament. "Go back" her boss told her "and check if he has a yellow bucket hanging between his legs". She peeped through the door and saw the yellow bucket hanging between his legs. "Yes!" she said breathlessly "He's got one hanging there!"
The boss responded "Okay then. Go back in and give him $3.50 from the cash drawer... he's the window cleaner!"
ORSM VIDEO
Aaaand CUT! If you made it this far then clearly I'm doing my job properly or some degree there of. If you've been left feeling satisfied and wanting then don't fret. Reading on will fix that toot sweet...
-Check out the site archives. They're a juggernaut unto themselves. If you don't know what that means then CHECK OUT THE SITE ARCHIVES!
-Weather permitting, next update will be next Thursday.
-Tell your friends, family, colleagues, co-workers and neighbours to check out ORSM-DOT-NET otherwise my friend Ray will fix the result of the next series of The Block too.
-Need to clear your conscience? Judge me? Want to fight me? Threaten me? Sit on my lap and talk about the first thing that pops up? Show me the twins? Then go for it! Just make sure you email me here!
Until next time be good, stay off the chems and shhh... people are looking. Enjoy. Mr. Orsm.