Welcome to when the fart goes back up...
Pretty sure our house was gonna get broken in to today. My office is at the front facing the street so immediately noticed when some dero looking fuckwit pulled up out the front, walked towards the house, took a peek inside the car parked on our drive, got almost to the house and then without warning turned, hopped in his car and drove quickly away. Smile for the CCTV, mate. Half an hour later a different guy on a motorbike slowed right down almost to a stop at the front. I drew the curtain, he saw me and sped off. Yeah it could be a million possible things and most probably was... but I'm naturally suspicious of everyone/everything and there was just something about it which didn't feel right. If I saw that guy randomly on the street I would've looked twice at him.
Have had it before. Knock at the door during a weekday, open and there's a druggo. He immediately starts backing up to his car [which had the engine running] and asked if there was a petrol station nearby. He was in the seat and reversing before I could answer that there is two very big, unmissable stations within a few hundred metres. 100% sure if no one answered then he would have robbed our shit.
Another time, when I still lived at home, weekday again, was awoken by crashing and banging from downstairs. Suddenly my bedroom door bursts open, followed by screams and a couple of cars depart at speed. A bunch of robbers running through your house not the best way to be woken up.
Now I could prattle on about the need to weaponise and you guys will fill my inbox with intelligently made arguments about how weapons can be used against you so my argument really isn't anything other than: people are cunts.
Moving on. The weekend began with a big push to finish the fucking gardens. After enjoying the pretty [read: sand and leftover building rubble covered] garden beds for more than a year, finally decided to do something about it just after Christmas. Anyone with even half a brain would have realised much, much earlier in the piece that getting a proper guy who does proper landscaping to come and properly turn our sand into anything green was the way to go. But no. Not my style. After all what else would I do with my time? Nothing? LOL.
Anyway there wasn't a plan or design so much as I had knew what I didn't want. Unfortunately though those type of plants don't exist anywhere in nature. Try going into a nursery and telling them "I'm looking for something bright and colourful that isn't an Australian native, doesn't need any attention, much watering, much pruning and doesn't drop any leaves". They look at you like you're a retard. A proper retard.
There's been numerous visits to plant nurseries to get info and ideas. Can you just dig a hole and drop something in it? Of course you can... "if you want it to die". "Soils are very sandy in this part of the county" they'll say authoritatively. If you're not sure what "very sandy" actually means it's okay because they can sell you a fertilizer, soil conditioner or bottle of something to spray. Another not quite as obvious term is "annuals". What's an annual? I'm glad you asked! An annual, I'm told, is a plant which will probably live until around summertime and then die. Huh? Silly me for thinking an annual would do something, you know, annually. Another interesting titbit: "give plenty of water" doesn't mean that at all. This became apparent when one of the little flowery things withered away and died. Showed the guy a photo. His response: "You've drowned them!"
And that's how it's gone for the better part of 5 months - just squeezing in odd bits of gardening and absorbing information not unlike a plant absorbs nutrients. Thankfully now it's basically done. The sandy areas should be well on their way to disappearing come springtime. And then? And then we can start ripping the annoying ones out which aren't bright and colourful, need too much attention, too much watering, too much pruning and drop too many leaves.
Sunday was Antonov day. Mentioned this last week - the world's biggest plane was headed here for the first time ever to deliver a 100T+ generator. Touchdown was originally supposed to be 10am and we were ready to roll for the airport by 8. Annoyingly they were delayed by a few hours which was going to mess up everyone's plans for the rest of the day so we decided to shitcan the idea. Ended up being a good call because there were so many trying to get out there, the roads became gridlocked and scores of people missed out. Also there was an abundance of videos and pictures on FB plus the TV news had it supremely covered as well. Sure, not the same as being there but I'm working hard and with enough cups of tea and therapy I hope to eventually get over it...
Alright enough with the gardening lessons. Let's do this superb update. The whinging little bitches are going to find it hard to fault. Check it...

LOL BrilliantHere's What It'd Be Like If Meat Eaters Were As Annoying As Vegans - Reef Girls :-)Summertime In Slow Motion – Zone Out And Watch The Miss Reef Calender Girls Shot In 1000fps - BreathtakingAre You Crazy Enough For Dubai? This Is Fucking AWESOME! - Epic GarageUnderground Japanese Parking Lot In Tokyo Is Full Of Some Crazily Customized Lamborghinis - Shemozzle!An Absolute Canoeing Debacle - Creepy Face50 Terrifying Face Swaps That Are Guaranteed To Give You Nightmares Forever - I CringedApparently This Marine Has Had Enough Of Your Road Rules - eFukt UpPornstar Repeatedly Choked Unconscious - Sexy EmoSkinny Emo Babe With Piercings And That Virtuous Look Which Make Watching Her Work Up A Hard Orgasm All The More Enjoyable For Her And Us... - Ooops!!Amusement Park Ride Smashes Into The Ground Killing And Injuring Riders


Dudes WTF?Cops Point A Gun At Passed Out Guys Head With Another Sucking Him Off Snoring - Holy FUCK!!Bella Thorne Braless And Slightly See Through Puffy Pokies - J-Simp TitsJessica Simpson's EPIC Cleavage In A Blue Dress While She Was Out In Beverly Hills! Talk About Temptation Turning Into Frustration! - So See-ThruIt's Hard Not To Love An Amazingly Hot Model Like Petra Nemcova And This Incredible Wardrobe Choice Is Just Another Reason Why. - UnfortunateThis Guy Was Being Electrocuted And Another Tried To Help Using A Branch And Ended Up Being Electrocuted Himself! - Tasty FuckShe Didn't Know She Was Being Recorded But With A Body That Hot And Skills That Good, She Has Not A Thing To Be Worried About. - George HurtsGeorge Lucas' Lack Of Oscars Is Exposed In This Ground-Breaking Charlie Rose Interview. - Revenge BlojeAmateur Teasing A Dude By Sucking A Different Guy's Cock - How It's DoneSo We Have A Horny Stripper Trying To Get A Double Blowjob From 2 Inexperienced Girls. They Are Just Having Some Fun Til The Third Girls Show Up To Demonstrate How It's Done!


Balls DeepBeautiful Brunette Chick Gave A Quick Blowjob To Her Fucker's Big Stiff Cock. It Just Get Hotter From There Before Blowing Deep In Her Butt. - Ha DumbassThe Guy Tried To Knock Down A Tree The Old Fashioned Way - With His Foot. However, After A Few Swift Kicks To The Tree Trunk... That Tree Does Exactly What We Can See Its Going To... - OverbearingI Wonder How Many People High Out Of Their Mind Actually Believed They Found Their Long Lost Dad. - Neighbour BJHer Husband Has All The Evidence He Needs To Get Off Without Giving His Wife Anything. Why? Well Here She Is Blowing The Neighbour On The Balcony. - BrainwashedIs There A Difference Between Men And Women? Listen To College Kids Explain Gender Identity - Nailed It!!Sometimes Small Militias Get Lucky And End Up Getting A Lucky Hit. The Kurdish PKK Ended Up Shooting Down A Helicopter In Turkey And Looks Like Something Out Of A Rambo Movie. - Upton CleavBig Titty Kate Upton Gives Us A Great Look At All That Matters... Them Tits... Tits That Made Her Famous But More Importantly, Tits That Remind Us That Her Tits Are Still Relevant. - Real WomanGreat New Video Of Busty QVC Model Sammi Marsh Back To Modeling Shape Wear! Some Magnificent Pokies In This One. - Braless!! -

Serena Williams finally decides to retire from tennis. An interviewer thought she might speak more candidly now that she is off the circuit, and asked: "Tell us, Serena, did you ever use steroids?" Her unequivocal reply: "Suck my dick!"
--
A woman finds out that her husband is cheating on her while stationed in the Middle East. So she sends him a very special care package. He is very excited to get a package from his wife back home. He finds that it contains a batch of homemade cookies and a USB stick of his favourite TV shows. He invites a couple of his buddies over and they're all sitting around having a great time eating the cookies and watching TV. In the middle of one of the shows, it cuts to a video of his wife on her knees giving his best friend oral sex. After a few seconds, he unloads in her mouth and she turns and spits the load right into the mixing bowl of cookie dough. She then looks at the camera and says "By the way, I want a divorce".
--
A man and a woman were having a quiet, romantic dinner in a fine restaurant. They were gazing lovingly at each other and were holding hands. The waitress, taking another order at a table a few steps away, suddenly noticed the woman slowly sliding down her chair and under the table. The waitress watched as the woman slid all the way down her chair and out of sight under the table. The man stared straight ahead. The waitress, thinking this behavior a bit risqué and worried that it might offend other diners, went over to the table and, tactfully, began by saying to the man "Pardon me, sir, but I think your wife just slid under the table". The man calmly looked up at her and said "No, she didn't. She just walked in".
ORSM VIDEO
IT'S PROBABLY THE BEST THING TO EVER HAPPEN TO ONLINE PORN. SERIOUSLY. EVER. HERE'S WHY YOU'LL CARE
BAD HOUSE GUESTS
Can honestly say I've never been burdened with a house guest that upset my shit significantly. Have had a few come close though - my brother housesat once while I was road tripping. Returned feeling very relaxed only to find a filthy kitchen and stack of dishes with baked on cheese left for me to clean. Couldn't at least soak the fucking things? Then there was another house guest who kind of shat ON or perhaps AT the toilet. What baffles me is why it was left for us to clean up. Was it accidental? Deliberate? Didn't see it? A dirty protest? We'll never know nor do I want to but I'll never be able to use that toilet again.
Turns out the world is full of people opening their homes to friends and family only for them to spectacularly regret having done so. These are there stories...
-Someone I know once they had an exchange student from China who kept closing the bathroom door in the morning after he'd finished using it. Sounds normal, but with 5 other people in the house, they kept thinking someone else was in there, so they'd stand around waiting even though it was unoccupied. So they explain to him "You don't need to close the door to the bathroom, it's OK to leave it open if no one is using it". He nods his head and they think nothing more of it, until the next day they wake up to find the exchange student taking a shit in the toilet with the door wide open.
-My mother in law was staying at our house. In the middle of the night I hear her get up and then hear my garage door open. There being absolutely no reason for her to be out there, I get up to go see if she needs anything. I open the door and find her crouching over a cup PEEING. I startled her which caused her to drop the cup, spilling her fresh urine all over my garage floor. Her explanation was that someone (my husband) was in the only bathroom. That would fly... except she didn't even knock on the door! She just saw the door closed and went straight to peeing in a cup in the garage.
-A roommate's friend stayed over on our futon after a night out. My other roommate and I had never met her until the next morning. I was studying in the kitchen when she came in and asked for a dish towel. I thought that was kind of weird, but I handed her one. Soon after, she left. That was the only interaction I had with her. We started noticing a really awful smell throughout the house. I went to the bathroom to investigate. The toilet was full of shitty water. It took several attempts and lots of gagging to unclog it. We cleaned the bathroom thoroughly, and thought that would be the end of it but the shit smell lingered over the next few days. We didn't know what to make of it. One night, after a couple drinks, we sat down on the futon (on top of the blankets we kept there). A few minutes into the movie, we started getting whiffs of the smell. They became stronger and stronger. We pulled back the blankets, and recoiled in horror at the sight. This chick almost certainly diarrhoea'd (chunkily) all up on our futon. Not only that, she covered it up and didn't say a word.
-Put the cat out on the balcony at night when everyone was sleeping "because she wouldn't stop meowing". We lived on the 14th floor. Found her in the morning hiding under a tree with 6 broken ribs. He never even said sorry.
-Bought one of those birthday cakes at the grocery store for my wife's upcoming birthday that is packaged in one of those boxes with the little see through plastic window. "Friend" eats all the cake outside the viewing area of that window so that when I open the box there is only a little square left.
-I'm fairly sure a friend used my vibrator I had left in the bathroom. She used my shower and that's fine but half way through I remember it was in the drawer so soon as she opened the door, I told her I had to pee. I opened the drawer to move it to my bedroom and it was really really warm. I washed it because it was expensive but I can't bear to use it again.
-He said he had to go to the bathroom... after 20 minutes I decided to go see if he was okay. Found him on my mother's computer watching porn and jerking it
-Buddy of mine got really drunk. We came home, put him to sleep on the couch. My wife yells for me to come in the TV room. He's pissing on my subwoofer and then over to the fireplace. Put him to sleep again. While I'm cleaning his vinegar smelling piss of everything he's starts projectile vomiting all over the couch, throw rug, and his self. We roll up the rug and put it outside. Take the cushions off the couch and have him take his jeans off to clean them. While I'm putting the in the washer we hear the front door open. Dude is trying to drive his truck home wearing just his underwear. End up taking his keys and putting him back to bed. When I woke up in the morning there was a frozen pizza partially cooked with bite marks taken out of it and a check for $150 with "Rug" written in the memo line.
-My father-in-law is an asshole who happened to stay at my home once. We cooked dinner (something with a tomato sauce) and after a dinner full of father-in-law making racist, sexist, bigoted asshole statements, we went to clean up. The kitchen sink and dishwasher are maybe 10 feet from where he is sitting. I was taking my plate to the sink while making eye contact with and talking to my SO. He apparently held out his plate for me to take and I didn't notice. His response was to flip the plate upside down onto the white carpet. He didn't apologise or say "oops" or try to clean it up. His response was to cross his arms over his fat body and frown.
-Had a couple stay over one night after one too many drinks. They slept on our pull-out couch, never heard a peep from them. Woke up the next morning and everything was put away as if no one had ever been there. A few weeks later when I went to pull out the couch...I discovered one of them had peed the bed, made up the sheets and then closed the couch without saying anything. It smelled REPULSIVE. They were never allowed to sleep over again.
-We were going out of town for the weekend and a friend asked if he could stay at our house, since he lived with his parents in the country and it saved tremendously on commute to his job, plus that way he could actually go to a party and drink with the option of taking a cab ride home that didn't cost close to a hundred bucks. I jokingly said "Just as long as you don't nail a one night stand in my bed". and he waved it off since he didn't have much luck with the ladies. From what I could tell when I came home afterward, there was a fermenting/rotting glass of our best liquor stash in my bedroom. He was thoughtful enough to not want to leave a water ring on our St. Vinnie's dresser, so he used a white silk shirt from my drawer as a coaster for their red whatever drink he had concocted. Then, judging by the state of my bedsheets, which he had not bothered to change, he and his lady friend slaughtered a chicken together in bed. When I brought up these facts, he basically acted like I was a bitch for not being happy that he got laid.
-A house guest at my parent's house stayed in my childhood bedroom. He was a drunk, and in the middle of the night I guess he decided he didn't want the fan on anymore. Instead of turning the fan off, he broke every fan blade off the ceiling fan and hid them under the dresser.
EVERYONE LOVES IKEA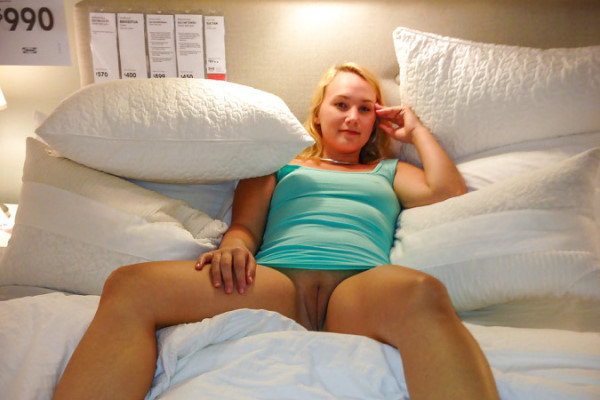 Heidi is the proprietor of a bar in Sydney. She realises that virtually all of her customers are unemployed alcoholics and, as such, can no longer afford to patronize her bar. To solve this problem, she comes up with a new marketing plan that allows her customers to drink now, but pay later. She keeps track of the drinks consumed in a ledger (thereby granting the customers loans).
Word gets around about Heidi's "drink now, pay later" marketing strategy and, as a result, increasing numbers of customers flood into Heidi's bar. Soon she has the largest sales volume for any bar in Sydney.
By providing her customers freedom from immediate payment demands, Heidi gets no resistance when, at regular intervals, she substantially increases her prices for wine and beer, the most consumed beverages. Consequently, Heidi's gross sales volume increases massively.
A young and dynamic Vice President at the local bank recognises that these customer debts constitute valuable future assets, and increases Heidi's borrowing limit. He sees no reason for any undue concern, since he has the debts of the unemployed alcoholics as collateral.
At the bank's corporate headquarters, expert traders transform these customer loans into DRINKBONDS, ALKIBONDS and PUKEBONDS. These securities are then bundled and traded on international security markets. Naive investors don't really understand that the securities being sold to them as AAA secured bonds are really the debts of unemployed alcoholics.
Nevertheless, the bond prices continuously climb, and the securities soon become the hottest-selling items for some of the nation's leading brokerage houses.
One day, even though the bond prices are still climbing, a risk manager at the original local bank decides that the time has come to demand payment on the debts incurred by the drinkers at Heidi's bar. He so informs Heidi.
Heidi then demands payment from her alcoholic patrons, but being unemployed alcoholics they cannot pay back their drinking debts. Since Heidi cannot fulfil her loan obligations, she is forced into bankruptcy. The bar closes and the eleven employees lose their jobs.
Overnight, DRINKBONDS, ALKIBONDS and PUKEBONDS drop in price by 90%. The collapsed bond asset value destroys the banks liquidity and prevents it from issuing new loans, thus freezing credit and economic activity in the community.
The suppliers of Heidi's bar had granted her generous payment extensions and had invested their firms' pension funds in the various BOND securities. They find they are now faced with not only having to write off her bad debt but also with losing over 90% of the presumed value of the bonds. Her wine supplier claims bankruptcy, closing the doors on a family business that had endured for three generations, and her beer supplier is taken over by a competitor, who immediately closes the local plant and lays off 150 workers.
Fortunately though, the bank, the brokerage houses and their respective executives are saved and bailed out by a multi-billion dollar, no-strings attached cash infusion from their cronies in government. The funds required for this bailout are obtained by new taxes levied on employed, middle-class, non-drinkers who have never been in Heidi's bar.
You now understand how a financial crisis happens.
ORSM VIDEO
A woman was having a passionate affair with an inspector from a pest control company. One afternoon they were carrying on in the bedroom together when her husband arrived home unexpectedly. "Quick" said the woman to her lover "into the closet!" and she pushed him in the closet, stark naked.
The husband, however, became suspicious and after a search of the bedroom discovered the man in the closet. "Who are you?" he asked him. "I'm an inspector from Bugs-B-Gone" said the exterminator.
"What are you doing in there!?" the husband asked. "I'm investigating a complaint about an infestation of moths" the man replied. "And where are your clothes?" asked the husband.
The man looked down at himself and said... "Those little bastards!"
GET EM OUT - YOU KNOW YOU WANT TO!!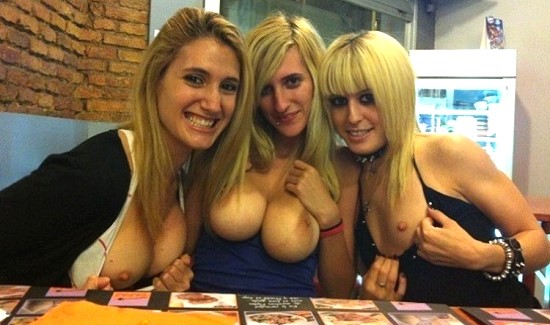 Why is MyFreeCams.com one of the most awesome websites in the history of forever? Firstly, there are hundreds of hot models online at any given time AND you can watch their live webcam feed in HQ with sound AND chat. Secondly, you don't need a credit card or have to install any dodgy software - it's all absolutely free! And finally, why do I sound so fucking excited? Because MyFreeCams really is that brilliant. Click here to check it out now!
ORSM VIDEO
BAD HOUSE GUESTS (CONTINUED)
-We had a party at our house, and some +1's showed up so we didn't know everyone. We kept out all of our electronics (video game consoles, computers, etc) because we figured they would be fine. The party goes on and we sat down to play a FIFA tournament on the 360. The Xbox got lit up with one red ring and I couldn't figure out what was wrong - I was drunk. I go over and look at the Xbox and see that someone stole the hard drive on my 360. I honestly wish they had stolen the entire Xbox if they were going to do that... lost all my saves for 5 years. Still leaves a bad taste in my mouth.
-One of my buddy's friends tried to rape a girl in my bedroom. So I went up to him and asked him politely to leave, across the face two or three times. He must have been drinking because he couldn't walk very well, the clumsy guy fell down the steps to my drive way. I decided in his lesser state of mind I would be responsible to drive him home, but since I didn't know where that was I decided this dark field in the middle of nowhere out of town was as good a place as any. He was so drunk he forgot his cell phone in my car.
-One time my friend was really drunk and instead of getting up and walking to the bathroom, he tried to fight it off... only he couldn't. He randomly stood up from my couch and spray-puked everywhere. I'm talking exorcist style puke. He managed to hit every single electronic device in the room (360, PS3, TV, & PC) as he attempted to run out of the room (while he was still puking). I was furious. He didn't even offer to clean up or anything. He just went home.
-I got a call from a high school friend asking if I could house a friend of his for a week. The friend had just been relocated to my city. So this guy arrives. He seems nice enough. A few days in, the situation changes. The night before the "incident" I made a big pot of stew for dinner the next day. I get home from work to find my apartment re-arranged. He is in the middle of going through my closets when I walk in. He's re-arranging items and throwing boxes out. I stop him. I'm in shock. I then go to heat up some stew. He ate the whole flipping pot. He didn't even leave me a bowl. I was dumbfounded. Later found out guy was a speed freak.
-I once took six shots of 151 within 15 minutes, right before the seventh one I projectiled all over my friend's table and carpet and then passed out. When I woke up I saw that his wife already cleaned up. I gave her a $100 for her birthday that year
-A friend use to host exchange students, mainly from Asian countries. One day he gets home from work and goes to have a shower and finds a giant turd in the shower. He's a bit confused, but cleans it up. It happens again a couple of days later and he realises it's the new exchange student. Explains to the kid that he needs to take dumps in the toilet not the shower. But yet again he finds a third shit in his shower. This time he's raging and tells the kid to sort himself out or he's gone. In total the kid took 4 dumps in the shower before my friend kicked him out.
-I had a roommate who liked to throw parties when I wasn't home. One Halloween I went out to a party and came home at 2am to find a rager party at my own house. There were these douchey guys who were older than us in high school and always beat people up for no reason at the party. I wanted to kick everyone out but I was scared of them. I went to use my toilet and someone had dumped the contents of my bathrooms garbage (cardboard, plastic, TP) into the toilet and then taken a nasty diarrhoea crap all over it. I went into rage mode and kicked everyone the fuck out. My roommate was passed out drunk and I didn't want the stuff to just sit and fester in the toilet so I convinced a drunk girl to hold a plastic bag while I scooped out the shit/garbage out of the toilet with a ladle.
-My teenaged stepbrother drank a shit tonne of our booze after we went to bed, and then projectile vomited all over the bathroom. He hit all the walls, shower, floor, sink, and mirror. NOTHING hit the inside of the toilet. My husband, brother, his wife and I spent FIVE hours cleaning that crap up. The next time he visited, he stole all of my husband's muscle relaxers, (he had shoulder problems at the time) then denied taking them while completely f'ed up. That was the last time we let him in our house.
-I'm throwing a party, and a friend of a friend clogs the upstairs toilet. He plunges it, a little too violently, and the back of the tank hits the wall. The bottom of the tank drops off, causing all the water to come out on to the floor. He doesn't know how to shut off the water, so it continues to fill up the bathroom. Eventually it floods into my closet, and into an air vent. From here it makes its way to two spots, my basement floor, and a nice big pool on top of my kitchen ceiling. This is when he finally tells me we have a problem, and the water gets shut off. Shortly thereafter, the kitchen ceiling collapsed. He didn't even offer to help clean up.
-So my parents had just bought a house, I was probably 12-13. My mom had her friends come over for a small house warming party. Now there was a powder room that we never used, that way it was always clean. Anywho, the night goes by and everyone leaves. My dad was cleaning up and went to the powder room and found a turd wrapped up in toilet paper hidden under the toilet! We had a small dog at the time but we were certain that this poop was too big for our dog. One of the ladies that came that night had pooped outside the toilet, took the time to wrap it up and hide it! Such a weird thing.
ORSM VIDEO
Want to contribute to Orsm? Just click here and do eeeet!!
An elderly man decides to join a nudist colony. He asks if he can just wander around the grounds to decide if he really wants to join. He strips and goes for a walk. After a while the man becomes tired and sits on a bench to relax. Along comes a beautiful woman and the sight of her causes the old man to become excited. The woman, noticing the man's erection due to her presence, goes over and satisfies him by performing oral sex on him. The man is thrilled. He hurries back to the office and tells them he wants to join immediately and pays his dues.
The old man lights up a cigar and goes out for another walk. While walking, he drops his cigar and bends over to pick it up. A young man sees the old man bent over and goes over and performs anal sex on the old man.
The elderly gentleman hurries back to the office to cancel his membership. "But why" asks the person at the desk "you just said this was one of the greatest places you ever visited". "Yes" replies the old man "but at my age I only get excited once every three months, but I drop my cigar five times a day".
DID YOU KNOW ITS IMPOSSIBLE TO TRY ON CLOTHES WITHOUT A CHANGING ROOM SELFIE?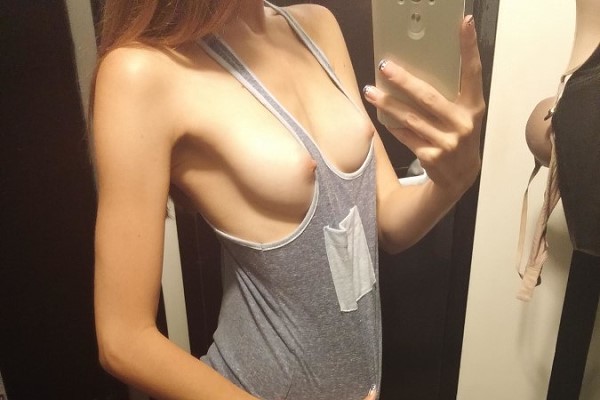 An old farmer named Clyde had a car accident. In court, the trucking company's fancy lawyer was questioning Clyde. "Didn't you say at the scene of the accident, 'I'm fine,'?" asked the lawyer. Clyde responded "Well, I'll tell you what happened. I had just loaded my favourite mule, Bessie, into the..."
"I didn't ask for any details" the lawyer interrupted. "Just answer the question. Did you not say, at the scene of the accident "I'm fine!'?" Clyde said "Well, I had just got Bessie into the trailer and was driving down the road..."
The lawyer interrupted again and said "Judge, I am trying to establish the fact that at the scene of the accident, this man told the Patrolman on the scene that he was just fine. Now several weeks after the accident he is trying to sue my client. I believe he is a fraud. Please tell him to simply answer the question".
By this time, the Judge was fairly interested in Clyde's answer and said to the lawyer "I'd like to hear what he has to say about his favourite mule, Bessie".
Clyde thanked the Judge and proceeded "Well... as I was sayin', I had just loaded Bessie, my favourite mule, into the trailer and was drivin' her down the highway when this huge semi ran the stop sign and smacked my truck right in the side. I was thrown into one ditch and Bessie was thrown into the other. I was hurtin' real bad and didn't want to move. However, I could hear ole Bessie moanin' and groanin'. I knew she was in terrible shape just by her groans".
"Real soon a Highway Patrolman came on the scene. He could hear Bessie moanin' and groanin', too. So, he went over to her. After he looked at her, he took out his gun and shot her between the eyes. Then the Patrolman came across the road, gun in hand, looked at me, and said, 'How are YOU feeling?'"
"Now what the heck would you say?"
RANDOM SHITE
PICTURE THIS: YOU GO TO A WEBSITE. HOOK UP WITH AN ACTUAL REAL GIRL. GET A BILL FOR $0. HERE'S HOW
This man and this woman are riding next to each other in first class. The man sneezes, pulls out his wang and wipes the tip off. The woman can't believe what she just saw and decides she is hallucinating.
A few minutes pass. The man sneezes again. He pulls out his wang and wipes the tip off. The woman is about to go nuts. She can't believe that such a rude person exists. A few minutes pass. The man sneezes yet again. He takes his wang out and wipes the tip off. The woman has finally had enough. She turns to the man and says "Three times you've sneezed, and three times you've removed your penis from your pants to wipe it off! What the hell kind of degenerate are you?"
The man replies "I am sorry to have disturbed you, ma'am. I have a very rare condition such that when I sneeze, I have an orgasm". The woman then says "Oh, how strange. What are you taking for it?"
The man looks at her and says "Pepper".
IT'S ATM INSANITY, PEOPLE!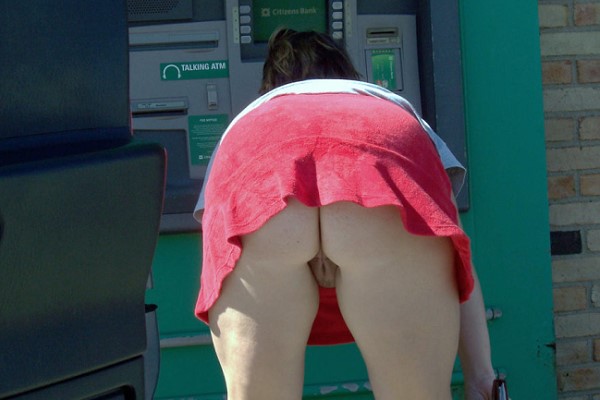 A little girl asked her mum "Mum, can I take the dog for a walk around the block?" Mum replies "No, because she is in heat". "What's that mean?" asked the child. "Go ask your father. I think he's in the garage".
The little girl goes to the garage and says "Daddy, can I take Belle for a walk around the block? I asked mum, but she said the dog was in heat, and to come to you". Dad said "Bring Belle over here".
Being old school he took a rag, soaked it with a little gasoline, and dabbed the dog's backside with it to disguise the scent, and said "Okay, you can go now, but keep Belle on the leash and only go one time round the block".
The little girl left and returned a few minutes later with no dog on the leash.
Surprised, dad asked "Where's Belle?" The little girl said "She ran out of gas about halfway down the block, so another dog is pushing her home".
ORSM VIDEO
Well well well... its the end... except you're not done. Read:
-Follow me on Facebook and Twitter and Instagram. All the SFW stuff you see on Orsm now flows daily on to your favourite social network.
-Check out the archives. Go onnnnnn pleassssse.
-Next update will be next Thursday. Do you get that? I mean REALLY get that?
-Tell your friends, family, colleagues, co-workers and neighbours to check out ORSM-DOT-NET else my friend Ray will take out another Egyptian airliner.
-Need to clear your conscience? Judge me? Want to fight me? Threaten me? Sit on my lap and talk about the first thing that pops up? Show me the twins? Then go for it! Just make sure you email me here!
Until next time be good, stay off the chems and happy birthday boobies. Enjoy. Mr. Orsm.