Welcome to I love the smell of bacon in the morning.
This is the biggest sporting week in Australia all year. Sure, there are other sports such as... look I don't really know any of them... but there are others. Cricket is one... I think? And tennis? Anyway, where you live [or are from] will generally adhere you to one particular code of football. Be it Australian Rules [AFL], soccer [A-League] which I'm not sure is even played here anymore or the really, really homo rugby code [NRL] adored by people who don't know better. Actually let's just forget about rugby altogether because NO ONE CARES. TL;DR: the AFL grand final is Australia's Super Bowl equivalent.
This year, at least for the western side of the country, shit has been out of control. There are 2 home town teams, Fremantle and West Coast. There's a traditional rivalry between the clubs and fans so shit talking is year-round and entertaining. Both teams have dominated the league all season. They finished 1 and 2 on the ladder respectively. Fremantle were clear favourites to win the flag but sadly knocked out last weekend. West Coast won their game and are through to this weekend's grand final against Hawthorn. The dream scenario of a west vs west final wasn't to be and the poor Freo fans have taken an absolute pounding from West Coast supporters. It's been truly magical.
The past few days though... wow... I've had to peel back from it. Switch the radio off, scroll past the Facebook banter because you can have too much of a good thing. Everyone is talking about the big game. Everything is up for discussion. Who'll win and why to who won't and how. Which team has more GF experience. What the home ground advantage means and how many times the teams have played there this season. A mystery drone. Who's injured. The Brownlow medal winner. Meatloaf. The insane airfare pricing for fans wanting to head east. Interviews with people driving 3,500kms across the country. People who bought plane tickets but couldn't get game tickets. A decade old drug scandal dragged out of the closet. And so on. I don't think there's any football related subject not covered in excruciating detail. At this point, with so much hype, the match had better be amazing. Expectations are now off the chart and people won't be able to cope otherwise. Go Eagles.
Moving on. The weekend had its highs and lows. It started well and descended from there. First on the agenda was breakfast with the boys. Probably a minor miracle everyone could break free of wives and children. Motherfucking eggs and a good time was had by all. From there, swung by a hi-fi joint near home. Really have low interest in this stuff - just want the TV to go loud... which is a shame because it currently does not. I spent a small fortune on a beefy home theatre setup 8-9 years ago. It's been in storage and have now dug it out. Wanted to ask the hi-fi shop about install. For those who understand - the receiver is pre-HDMI so cables up the ass. Captain Obvious sales guy launched into a spiel about how my equipment was old tech and I would be better off upgrading as he ushered me to their 'entry level' gear. "Yep we can definitely get you going again for around $1500". Whuck? Bit of a step up from just wanting some dickhead to come and plug the wires in, no? May well be going back into storage at this rate...
Got home to a full spring clean underway. Furniture rearranged, piles of junk everywhere, everything in the kitchen reorganised. Exhilarating. After more than a kabillion "I told ya so's" about how and where things should live in a kitchen, I pottered off to do various maintenance and repairs around the house. Also found a few minutes to plug my PS3 in which would later prove to be a masterstroke. We ducked out later to visit some folks then squeezed in an Ikea visit. Did you know spring-cleaning isn't cleaning at all unless you buy more junk to fill the space you have spring-cleaned?
Was starting to feel fairly average by the time we got home and, fuckstratingly, it got worse and worse. Ended up missing the first three-quarters of the footy match that I'd so been hanging out for. No idea where it came from or even what it was but think gastro but without the shitting and spewing.
That little bug wiped me out for the entirety of Sunday. After a terrible night's sleep, I plonked on the couch first thing in the morning and didn't get off it for literally the entire day. So basically experienced a day as a stay-at-home mum... JOKING, ladies! The PS3 came in very handy throughout the day. Almost as if I subconsciously set it up knowing it would get some use.
At the risk of talking way too long, I better wrap things up there. Amazingly had to cut a whole paragraph out too. This update you're about to enjoy is a beautiful monster so go forth and enjoy. Check it...
SloMo TitsAnd Now Playboy Playmates Playing Sports In Slow Motion - Killer ClownsThese Insane & Seriously Disturbing Scare Pranksters Are Complete Nightmare Fuel - F-ing IdiotsAngry Vegan Lady Interrupted A Busy Steakhouse With This Message - Skater BabeLegless Skateboarder Kanya Sesser Is Also A Lingerie Model And Training To Become A Paralympian - Mac ChallengeHero Tries To Eat 25 Big Macs In Under An Hour - That ButtonIn This Puzzle Platform Game, U Are Little Bot And It Is You're Job To Help Him Survive This Rite Of Passage His Mother Has Set For Him. - Holy Hips!This Video Of Christina Milian Thrusting Her Hips Has Gone Viral For Good Reason - SEX-orcism Deep In The Dungeon Of Kink Studios, They Have Accidentally Unleashed A Demon Poltergeist From A Troubled Young Girl. A Sweet Girl That Finds Vaginal Sex Super Boring And Only Gets Off From Evil Butt Sex. - SasssssyyyyFox News Sassily Reports About Facebook Being Down


Sniper DawnThis Free Action Sequel Is Packed With All New Missions In Post-Apocalyptic Environments. Use Your Sniper Skills To Shoot The Incoming Zombie Menace And Protect The Humans. The Survivors Need Your Help! - Boobie BathHot Pics Of Busty Babe Samantha Lily Getting Ready To Give Her Giant Tits A Bath! This Made Me Think That A Busty Girl Like Her Must Go Through Loads Of Bodywash! - Wet SingletAlexis Ren In Wet White Wife Beater - Naked AnaAna Luiza Naked In A Bed For Some Fashion Photog Guy - That's Shit :-(Freddy The Falcon Was Not The Smartest Falcon In The Nest As A Baby. He Finally Has One Chance To Make It To The Big Time And What Stands In His Way? As Semi-Truck... - Blowbang!Annette Schwarz In A Messy Blowbang. She Needed A Soup Ladle To Scoop Up All That Ball Batter. - Anal HurtzScreaming Brunette Gets A Lesson In Painal - Lucky DayPicking Up Uber Riders With A McLaren - Still A VirginWhat If All Of Your Friends Already Have Sexual Experiences And You're The Only One Who Hasn't? Thankfully, Good Friends Cheer You Up, They Will Do Anything For You, They'll Even Set You Up With A Real Hooker... You Just Have To Let Them Watch...


Old SchoolCyndre Phase Is A Futuristic Action Game In Which You Defend Your Base From A Continuous Flow Of Enemy Rockets. - Redneck LulzFat Redneck Flips The Fuck Out! Attacks His Stepdad And Gets Hit With A Golf Club - Going DeepHot Goth Chicks Has Some Tears While Trying Anal On Camera - Good GFGuy Interrupts His Girl On The Computer To Get Some Head And Fuck Her. This Is A Good Chick, She Knew Her Man Wanted Some Ass, She Obliged. And She Looks Fucking Hot. - Eye PussyThe Real Eye Pussy... - Lingerie-cladAgent Provocateur Drops The Hammer With This Shoot. Everything About It, Particularly The Girls Are Ridiculous. - Looking FINEJessica Simpson Pokies On The Street - Lacey BanghardSimple And Straightforward Set Of Lacey Banghard Wearing Underwear And Then NOT Wearing Any Underwear. Simple Is All You Need When You Got Amazing Boobs Like She Does. - They Get ItThese Dogs Perfectly Understand English. Don't Believe Me? Watch The Video.
A young man asked an old rich man how he made his money. The old guy fingered his worsted wool vest and said "Well, son, it was 1932. The depth of the Great Depression. I was down to my last nickel. "I invested that nickel in an apple. I spent the entire day polishing the apple and, at the end of the day, I sold the apple for ten cents!" The next morning, I invested those ten cents in two apples. I spent the entire day polishing them and sold them at 5:00 pm for 20 cents. I continued this system for a month, by the end of which I'd accumulated a fortune of $1.37". "And that's how you built an empire?" the boy asked. "Heavens, no!" the man replied. "Then my wife's father died and left us two million dollars".
--
In a small town, a man just opened a small store selling trumpets and guns. One day his neighbour pays him a visit and says "So how is your strange business going?" "What do you mean strange?" "Because you sell only trumpets and guns!" "So?" "Well, let me put it this way, what do you sell the most, trumpets or guns?" "It evens itself out. Each time a customer buys a trumpet, one of his neighbours buys a gun".
--
McQuillan walked into a bar and ordered martini after martini, each time removing the olives and placing them in a jar. When the jar was filled with olives and all the drinks consumed, the Irishman started to leave. "S'cuse me" said a customer, who was puzzled over what McQuillan had done "What was that all about?" "Nothin', said the Irishman "My wife just sent me out for a jar of olives!"
--
A farmer in Yorkshire sees a man drinking from his stream. He shouts "Ey up cocker, tha dunt wanna be drinkin watta frum theer. Its full 'o hoss piss an cow shite an it could kill thee!" The man says "Excuse me sir, I am a Muslim from Pakistan. Could you be speaking much clearer and slower please?" The farmer replies "If... you... use... two... hands... you... wont... spill... any!"
--
A first grade teacher explains to her class that she is a Hawthorn fan. She asks her students to raise their hands if they are Hawthorn fans too. Not really knowing what a Hawthorn fan is, but wanting to be liked by their teacher, their hands fly into the air. There is, however, one exception. A little girl has not gone along with the crowd. The teacher asks her why she has decided to be different. "Because I'm not a Hawthorn fan" she retorts. "Then" asks her teacher "What are you?" "I'm a proud West Coast Eagles fan" boasts the little girl. The teacher is a little perturbed now, her face slightly red. She asks the little girl why she is an Eagles fan. "Well, my dad and mum are Eagles fans, so I'm a Eagles fan too" she responds. The teacher is now angry. "That's no reason" she says loudly. "What if your mum was a moron and your dad was an idiot? What would you be then?" "Oh" says the little girl. "Well, then I'd be a Hawthorn fan".
ORSM VIDEO
IT'S PROBABLY THE BEST THING TO EVER HAPPEN TO ONLINE PORN. SERIOUSLY. EVER. HERE'S WHY YOU'LL CARE
TIPS THAT COULD SAVE YOUR LIFE
Six people died on the roads here over the weekend. All of them seemed to have been preventable, or at very least unnecessary, but it did get me thinking what other situations someone could easily find themselves in and then walk away from if only they had used their brain...
-Underwater and don't know which way is up? Exhale and watch which way the air bubbles go. That way is up.  Likewise, if you've been buried in an avalanche or in dirt and don't know which direction is the surface, spit and see where gravity takes it. Head in the opposite direction.
-Some people have a tendency to get into their and just sit checking their phone messages etc. Do not do this. If a predator is watching you, it will be a perfect opportunity to car-jack you or get in your car. Instead, as soon as you get into your car, lock the doors and leave. If someone is in your car with a gun to your head then do not drive off - do the opposite, gun the engine and crash into anything. Your airbag should save you and if the person is in the back seat they will get the worst of it. As soon as the car crashes bail out & run.
-The limits of the human body often follow the "Rules of Three": 3 minutes without air; 3 hours without shelter from the elements; 3 days without drinking; 3 weeks without eating.
-In almost every case of someone being saved after their heart has stopped, someone has given them CPR. Learn how to give CPR properly, and you are significantly more likely to help a victim survive such an event. Don't do mouth-to-mouth unless there are two people, as chest compressions are exponentially more important.
-Nearly half of all burn deaths are the result of infection. Because it's sterile and binds only to itself, plastic wrap is stocked in most ambulances so paramedics can keep fresh burns protected from germs. If someone suffers a fire or heat-related burn, wrap the wound in plastic wrap until you can get to a hospital. However don't do this if you suffer an acid or chemical burn, as those could melt the plastic.
-Any shiny object will do the job, but a compact mirror in your survival kit can be a lifesaver when used as a silent emergency beacon. It can be effective in both sun and moonlight, and can even start fires on a sunny day.
-If you find yourself in a wilderness survival situation, breathe through your nose, not your mouth. Breathing out of your mouth expends more energy, and you'll lose moisture faster.
-Most mobile phones can dial the local emergency number when they're locked and even without a SIM card.
-Your body will waste a lot of energy trying to keep your body cool in the heat and warm in the cold. Keep it covered with a hat or wrap some clothing around it.
-Keep maximum-strength antihistamines in your wallet when taking a hike in case of stings, bites, etc. The best way to find out if you're allergic to something is making sure you are a long way from help...
-Studies have shown wearing any type of motorcycle helmet will reduce your risk of death by 42 percent or more. But helmets that include face and chin protection offer significant life-saving protections compared to faceless-style headgear.
-Do not inflate the lifejacket while you're still inside the plane. You'll have much more trouble running/walking out of a sinking plane if you're also floating.
-If your cooking oil catches fire, never try to put it out with water. Just turn off the stove, cover it up with the lid or a damp towel to cut off the oxygen supply and it will die out on its own. Water will make it explode and most likely burn you.
-Take no risks when it comes to what you consume. Your food could be crawling with bacteria that could make you sick. Make sure to clean and cook it thoroughly before attempting to eat it. The same goes for water, it must always be boiled to be purified.
-Don't forage for food if you're lost, find water and shelter and stay put. You're more likely to eat something poisonous and you can survive for days without food.
-Check the windows and back entrance locks after strangers such as tradesmen or repairmen have been in your home. Sounds unlikely but someone could easily unlock a window to allow easy access later.
-If someone has a concussion, elevate their head so that fluid doesn't build up in their brain.
-If you ever find yourself without a clean water source grab a piece of cloth and 2 containers. Put the dirty water in one container and run the cloth from it to the empty glass. After a short while you will have filtered, muck free water. Remember to boil before drinking though.
-Your body loses heat up to 20 times faster when you get wet. This is obviously very important when it's cold. If you have to get wet, remove clothing and keep it dry. Do not put them back on until the excess water has been absorbed. You can do this by rolling in the snow which absorbs water, then putting dry clothing back on and starting a fire immediately.
-If someone has a concussion, keep their head elevated to allow fluid to drain so it doesn't pool in their brain pan. This means no lying down and absolutely no sleeping.
-Put something between you and the impending explosion. Anything at all. Line of sight means likely death. Even if it's only a few feet away, you are much more likely to survive with something in between you and the explosion.
-Resist eating the snow if you are at risk of hypothermia. Your body will expend a lot of energy and lose too much heat while attempting to melt the snow in your body.
-Crocodiles are very fast in a straight line, but cannot turn well. Next time you're being chased by a croc, run in zig-zags.
-If an attacker has a gun and you are not under his control, always run! The predator will only hit a running target 4 in 100 times; and even then, it most likely won't be a vital organ.
-Keep track of the time. A trick to staying alert and well-adjusted mentally is to keep track of how many days pass. Your mind will begin to play tricks on you if you are not maintaining some form of ritual.
-If you suspect that you're being followed, head to a public place. Once you're inside a store or restaurant, tell the manager what's happening so that you have someone who understands the situation.
*Whilst there is useful information here, these tips are provided for entertainment purposes only. If you find yourself in a sticky situation then please use common sense. Only a bloody idiot would rely on info they read on an adult website to save their life.
GAMER BABES ARE HERE TO GET NAKED AND WIN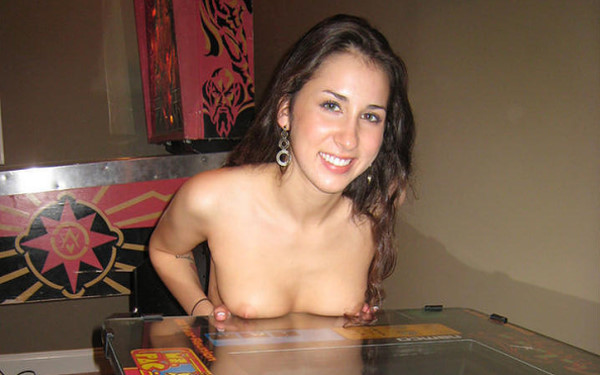 Young King Arthur was ambushed and imprisoned by the monarch of a neighbouring kingdom. The monarch could have killed him, but was moved by Arthur's youthful happiness. So he offered him freedom, as long as he could answer a very difficult question. Arthur would have a year to figure out the answer; if, after a year, he still had no answer, he would be killed.
The question was: "What do women really want?"
Such a question would perplex even the most knowledgeable man, and, to young Arthur, it seemed an impossible query. Well, since it was better than death, he accepted the monarch's proposition to have an answer by year's end.
He returned to his kingdom and began to poll everybody: the princess, the prostitutes, the priests, the wise men, the court jester. In all, he spoke with everyone but no one could give him a satisfactory answer.
What most people did tell him was to consult the old witch, as only she would know the answer. The price would be high, since the witch was famous throughout the kingdom for the exorbitant prices she charged.
The last day of the year arrived and Arthur had no alternative but to talk to the witch. She agreed to answer his question, but he'd have to accept her price first: The old witch wanted to marry Gawain, the most noble of the Knights of the Round Table and Arthur's closest friend! Young Arthur was horrified: she was hunchbacked and awfully hideous, had only one tooth, smelled like sewage water, often made obscene noises... He had never run across such a repugnant creature.
He refused to force his friend to marry her and have to endure such a burden.
Gawain, upon learning of the proposal, spoke with Arthur. He told him that nothing was too big of a sacrifice compared to Arthur's life and the preservation of the Round Table. Hence, their wedding was proclaimed, and the witch answered Arthur's question: What a woman really wants is to be able to be in charge of her own life.
Everyone instantly knew that the witch had uttered a great truth and that Arthur's life would be spared. And so it went. The neighbouring monarch spared Arthur's life and granted him total freedom.
What a wedding Gawain and the witch had! Arthur was torn between relief and anguish. Gawain was proper as always, gentle and courteous. The old witch put her worst manners on display. She ate with her hands, belched and farted, and made everyone uncomfortable.
The wedding night approached: Gawain, steeling himself for a horrific night, entered the bedroom. What a sight waited! The most beautiful woman he'd ever seen lay before him! Gawain was astounded and asked what had happened. The beauty replied that since he had been so kind to her (when she'd been a witch), half the time she would be her horrible, deformed self, and the other half, she would be her beautiful maiden self. Which would he want her to be during the day and which during the night? What a cruel question?
Gawain began to think of his predicament: During the day a beautiful woman to show off to his friend, but at night, in the privacy of his home, an old spooky witch? Or would he prefer having by day a hideous witch, but by night a beautiful woman to enjoy many intimate moments?
What would you do?
What Gawain chose follows below, but don't read until you've made your own choice.
Noble Gawain replied that he would let her choose for herself. Upon hearing this, she announced that she would be beautiful all the time, because he had respected her and had let her be in charge of her own life. What is he moral of this story?
THE MORAL IS THAT IT DOESN'T MATTER IF YOUR WOMAN IS PRETTY Or UGLY, UNDERNEATH IT ALL, SHE'S STILL A WITCH.
ORSM VIDEO
One misty Scottish morning a man is driving through the hills to Inverness.
Suddenly out of the mist, a massive red-haired highlander steps into the middle of the road. The man is at least six feet four, has a huge red beard and, despite the wind, mist, and near freezing temperatures, is wearing only his kilt, a tweed shirt and a tam-o'-shanter at a rakish angle.
At the roadside there also stands a young woman. She is absolutely beautiful slim, shapely, fair complexion, golden hair... heart stopping. The driver stops and stares, and his attention is only distracted from the lovely girl when the red thing opens the car door and drags him from his seat onto the road with a fist resembling a whole raw ham.
"Right, you Jimmy" he shouts "Ah want you to masturbate!" "But..." stammers the driver. "Du it now!! Or I'll bluddy kill yu!" So the driver turns his back on the girl, drops his trousers and starts to masturbate. Thinking of the girl on the roadside, this doesn't take him long.
"Right!" snarls the Highlander. "'Du it agin, now!" So the driver does it again. "Right laddie, du it agin!" demands the Highlander. This goes on for nearly two hours. The hapless driver gets cramps in both arms, he has rubbed himself raw, is violently aching, his sight is failing and despite the cold wind, he has collapsed in a sweating, jibbering heap on the ground, unable to stand.
"Du it again!" says the Highlander. "I can't do it anymore! You'll just have to kill me!" whimpers the man. The Highlander looks down at the pathetic soul slumped on the roadside and says "All right laddie. NOW, can you give ma daughter a lift to Inverness?"
THIS GALLERY SHOWS WHY EVERYONE LOVES SIDE BOOB SO GOD DAMN MUCH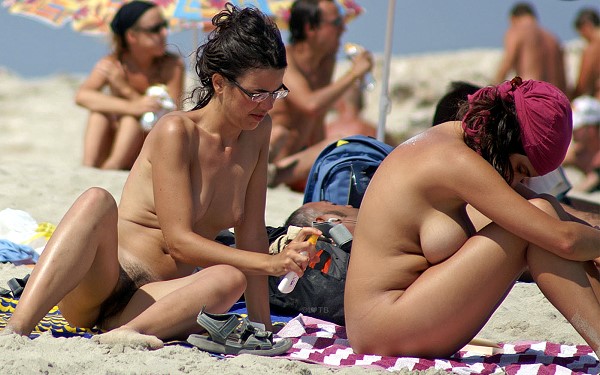 Why is MyFreeCams.com one of the most awesome websites in the history of forever? Firstly, there are hundreds of hot models online at any given time AND you can watch their live webcam feed in HQ with sound AND chat. Secondly, you don't need a credit card or have to install any dodgy software - it's all absolutely free! And finally, why do I sound so fucking excited? Because MyFreeCams really is that brilliant. Click here to check it out now!
ORSM VIDEO
TIPS THAT COULD SAVE YOUR LIFE (CONTINUED)
-If you're ever caught in a rip, swim along the shore, not towards it. Rips are longer than they are wide. Float if you get a cramp.
-If you are ever thrown into the trunk of a car, without a trunk release, kick out the back tail lights and stick your arm out the hole and start waving like crazy. The driver won't see you, but everybody else will.
-Whilst it won't do much for deep, penetrating wounds like gunshots, super glue as an emergency suture can quickly bind and protect minor lacerations that otherwise could become infected.
-Don't turn your back on an angry person with a gun. It is psychologically easier for them to pull the trigger if they don't have to look you in the eye.
-If someone has been stabbed or impaled with a sharp object, don't pull it out (unless it's blocking an airway). By pulling out whatever the person has been stabbed with, you will increase rate of blood loss. The largest threat to any person after being stabbed/impaled is blood loss. Go against human nature and don't remove the object.
-Sitting is dangerous. Get up, stretch and walk around for 5 minutes. Sitting for prolonged periods can lead to blood clots in your calves. These clots can travel through your bloodstream and end up blocking blood flow to vital organs.
-Your urine could actually save your life if you face the risks of dehydration. It can also clean wounds and in hot weather, can be used on a fabric to keep you cool.
-Stop the bleeding, don't tourniquet it. Wrap it, put on pressure, lean against a wall, whatever it takes to stop the bleeding. The majority of gunshot victims can survive, so long as they stop bleeding. Improper tourniquets cause amputations.
-If you are bitten by a snake, get away from it immediately and then limit your movement as this prevents the spread of venom. Remember as much as you can about the snake so the hospital can administer the correct anti-venom.
-If you ever get stuck amidst poisonous gas leak, don't run in panic; find a heavy cloth and get it soaked with water and put it around your nose covering the whole mouth. Check the direction of wind and start moving against the direction, breathing as low as possible but not running.
-The elbow is the strongest point on your body. If you are close enough to use it, do as hard as you can. If you are on the ground kick as hard as you can at the groin, face and softer body areas. Punch, hit or grab them in the soft areas of the groin, face, nose or side of the jaw behind the ear. If grabbed around the neck, smash down as hard as you can with your forearms across the attackers forearms to break their grip.
-If you've been in a crash, it is okay to explore for water sources and safety, but it is important to come back to the crash site. It's a lot easier for search parties to find plane wreckage than it is to find a single person.
-If you are abducted and thrown into the front seat of a car, grab and pull out all the wires under the dash to disable the car, poke the attacker in the eyes, punch and jab at their face or grab the steering wheel, crashing at least gives you a chance to live.
-Crashes caused by falling asleep at the wheel have the highest fatality rate of any kind of auto accident, because when you fall asleep your leg muscles relax and gravity pulls your foot straight down to the floor, taking the gas pedal along with it. Never drive when you're sleepy.
-Swallowing coffee could counteract the airway-closing effects of a severe reaction to allergens like nuts. By blocking the release of throat-tightening histamine, coffee's compounds cut the rate of death among allergy ridden rodents by half. While it's not yet proven to be effective in humans, it's worth a try in the absence of emergency help or an epinephrine shot.
-In a situation where you are crying out for help, be specific. Calling out to specific people ("You in the blue shirt and white shorts!") will increase the likeliness of them helping you. Being called out reduces the likelihood of the "bystander effect" which is the more people around, the more people feel like it's not their responsibility to be the one to help.
-Never interrupt someone whilst they're yawning. Not only is it a shitty thing to do but can sometimes lead to dangerous consequences causing the yawner to choke, or possibly lead to death.
-Be willing to give up your wallet, but be smart. Toss it a few feet away from the attacker and take advantage of the opportunity to run.
-If you're headed on a nature trip, play it safe and smart by carrying a good quality knife with you at all times. It will help you with everything from making sparks for a fire to cutting through tough terrain.
-Need to get a cooking fire going with minimal effort? Grab an empty egg carton and place charcoal into the slots. Seal it up, light a corner and enjoy.
-Roughly a third of female murder victims are killed by current or former intimate partners, and in over 70% of cases they were victims of domestic violence before the murder. Treat every act of domestic violence as a serious death threat.
-If you feel a sharp pain in the heart, you have to do something before the ambulance arrives - breathe as deeply as you can. It will help to pump blood from heart.
-There are exceptions but in isolated or rarely used stairwells, always take the elevator instead of the stairs. Stairwells are horrible places to be alone and the perfect crime spot. Especially at night when no one is around.
-If you see a photo where you are the only person in a group who has 'red eyes' from the flash, visit a doctor. 'Red eye' in just one person in a group may indicate a case of retinoblastoma, which is a type of eye cancer.
*Whilst there is useful information here, these tips are provided for entertainment purposes only. If you find yourself in a sticky situation then please use common sense. Only a bloody idiot would rely on info they read on an adult website to save their life.

ORSM VIDEO: THE CLOSE AND NOT SO CLOSE CALLS WITH DEATH EDITION
Want to contribute to Orsm? Just click here and do eeeet!!
A young blonde was on vacation in the depths of the Outback. She wanted a pair of genuine alligator shoes in the worst way, but was very reluctant to pay the high prices the local vendors were asking.
After becoming very frustrated with the "no haggle" attitude of one of the sellers, the blonde shouted; "Maybe I'll just go out and catch my own alligator so I can get a pair of shoes at a reasonable price!" The shopkeeper said "By all means, be my guest. Maybe you'll get lucky and catch yourself a big one!"
Determined, the blonde turned and headed for the swamps, set on catching herself an alligator. Later in the day, the seller is driving home, when he spots the young woman standing waist deep in the water, shotgun in hand.
Just then, he sees a huge 9 foot alligator swimming quickly toward her. She takes aim, kills the creature and with a great deal of effort hauls it on to the swamp bank. Laying nearby were several more of the dead creatures. The shopkeeper watches in total amazement. Just then the blonde flips the alligator on it's back, and frustrated, shouts out; "Damn it, this one isn't wearing any shoes either!"
EVERYTHING THAT IS GOOD HAPPENS UNDERWATER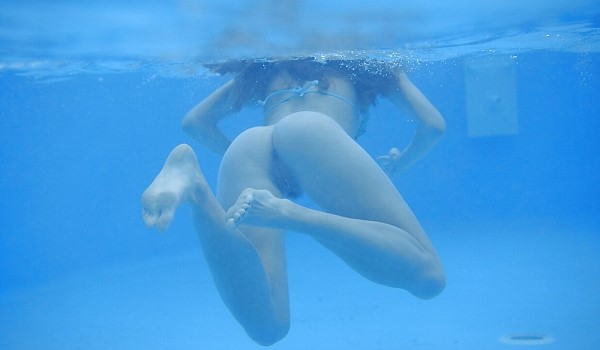 Bubba was bragging to his boss one day "You know, I know everyone there is to know. Just name someone, anyone, and I know them". Tired of his boasting, his boss called his bluff "Okay, Bubba how about Tom Cruise?" "Sure, yes, Tom and I are old friends, and I can prove it".
So Bubba and his boss fly out to Hollywood and knock on Tom Cruise's door, and sure enough, Tom Cruise shouts "Bubba! Great to see you! You and your friend come right in and join me for lunch!"
Although impressed, Bubba's boss is still sceptical. After they leave Cruise's house, he tells Bubba that he thinks Bubba's knowing Cruise was just lucky. "No, no, just name anyone else" Bubba says. "President Obama" his boss quickly retorts. "Yes" Bubba says "I know him, let's fly out to Washington". And off they go.
At the White House, Obama spots Bubba on the tour and motions him and his boss over, saying "Bubba, what a surprise, I was just on my way to a meeting, but you and your friend come on in and let's have a cup of coffee first and catch up".
Well, the boss is very shaken by now, but still not totally convinced. After they leave the White house grounds, he expresses his doubts to Bubba, who again implores him to name anyone else. "The Pope" his boss replies. "Sure!" says Bubba. "My folks are from Poland, and I've known the Pope a long time". So off they fly to Rome.
Bubba and his boss are assembled with the masses in Vatican Square when Bubba says "This will never work. I can't catch the Pope's eye among all these people. Tell you what, I know all the guards so let me just go upstairs and I'll come out on the balcony with the Pope". And he disappears into the crowd headed toward the Vatican.
Sure enough, half an hour later Bubba emerges with the Pope on the balcony. But by the time Bubba returns, he finds that his boss has had a heart attack and is surrounded by paramedics.
Working his way to his boss' side, Bubba asks him "What happened?" His boss looks up and says "I was doing fine until you and the Pope came out on the balcony and the man next to me said "Who's that on the balcony with Bubba?"
RANDOM SHITE
PICTURE THIS: YOU GO TO A WEBSITE. HOOK UP WITH AN ACTUAL REAL GIRL. GET A BILL FOR $0. HERE'S HOW
A young accountant spends a week at his new office with the retiring accountant he is replacing.
Each and every morning as the more experienced accountant begins the day, he opens his desk drawer, takes out a worn envelope, removes a yellowing sheet of paper, reads it, nods his head, looks around the room with renewed vigour, returns the envelope to the drawer, and then begins his day's work.
After he retires, the new accountant can hardly wait to read for himself the message contained in the envelope in the drawer, particularly since he feels so inadequate in replacing the far wiser and more highly esteemed accountant. Surely, he thinks to himself, it must contain the great secret to his success, a wondrous treasure of inspiration and motivation.
His fingers tremble anxiously as he removes the mysterious envelope from the drawer and reads the following message: "Debits in the column toward the file cabinet. Credits in the column toward the window".
OH I'M JUST TAKING A SELFIE...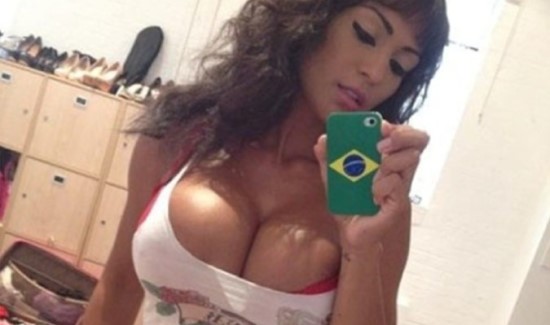 Sixth grade science teacher, Sister Mary Joseph, asked her class "Which human body part increases 10 times its size when stimulated?"
No one answered until Mary stood up and said "You should not be asking sixth-graders a question like that! I'm going to tell my parents, and they will tell the principal, who will then fire you!"
Sister Mary Joseph ignored her and asked the question again "Which body part increases to 10 times its size when stimulated?"
Mary's mouth fell open "Boy, she is going to get in big trouble!" Sister ignored her again and continued "Anybody?"
Finally, Billy stood up, looked around nervously, and said "The body part that increases 10 times its size when stimulated is the pupil of the eye".
Sister said "Very good, Billy". She then turned to Mary and said "As for you, young lady, I have three things to say to you: One, you have a dirty mind. Two, you didn't read your homework. And three, one day you are going to be very, very disappointed".
ORSM VIDEO
All done.
-Check out the site archives. DO ITTTTTT.
-Next update will be next Thursday. That's the way uh-huh uh-huh.
-Tell your friends, family, colleagues, co-workers and neighbours to check out ORSM-DOT-NET otherwise my friend Ray peel you like a banana.
-Need to clear your conscience? Judge me? Want to fight me? Threaten me? Sit on my lap and talk about the first thing that pops up? Show me the twins? Then go for it! Just make sure you email me here!
Until next time be good, stay off the chems and West Coast by 3 goals. Enjoy. Mr. Orsm.