Welcome to it stinks like sex in here.
Three separate illnesses have infiltrated our household in the past couple of weeks. Cunty they are too - lots of coughing and fever and other symptoms which 'the infected' have found particularly annoying. Thankfully though I've managed to stay healthy owing to 1) quarantining myself from them 2) ramping up the vegetable intake and exercising 3) being the only one who got the flu jab. Yes yes, I'm amazing and all that but really it's only going to last so long. Next month the munchkin will begin daycare and, as is soooo often pointed out to us, I should expect new bugs to be brought home routinely. Can say with great certainty that I do not look forward to this level of snot and sleepless nights and cough medicines and eucalyptus rubs multiplied by however long it takes to develop an immunity...
Moving on. The weekend was massive. GF's birthday was last week and because the past couple of years were insanity, she missed out on much acknowledgement from me beyond a "Happy Birthday!" so this year I thought it would be cool to arrange a surprise dinner with her friends. And that was Friday. Sure enough, as mentioned above, she got smashed by a flu bug which took hold on that day and felt like death. It was midday when she asked about rescheduling. Firstly, it was fucking challenging getting people organised even with a few weeks' notice so having to re-cajole everyone for a different date was not desirable. Secondly, how pissed would a small restaurant be having a 12 person table cancel on them just hours before service? A flurry of emails and FB messages ensued until it was decided we would go ahead meaning I had to gently poke, prod and socially engineer the sick girl out of bed, into the shower and drive 30 minutes to a big shout of "SURPRISE!" Ended up being a great night too - food and wine flowed and everyone had fun. What else could you ask for?
-CLICK HERE TO SEE WHAT YOU'VE MISSED THIS MONTH ON ORSM-

After some food related guilt from the night before I decided to punish myself with early exercise. Managed to squeeze in a brisk 7 kilometres before landing at the chiropractor for an 8 o'clock appointment. Next was breakfast with friends and eventually home to do chores. At some point I found myself in front of the computer hammering away this update and that soaked up the rest of my day.
We had a school reunion late last year and after running into a long lost mate months later, we both agreed that the night was awesome but all over too quickly. So we decided to organise another one; a chopped down version that wasn't so much organised as it was just a bunch of people rolling up to a pub. There was lots of responses from people saying they would come along and it looked to be a promising night. And it was... except out of a 200+ person year group only 7 of us turned up. The advantage was you got to talk to everyone and the conversation was riveting - everything from who was the hottest girl [or guy], the hottest teacher and so on. The hottest teacher one was by far most surprising because ALL the guys admitted to having a crush on Miss Phillips... who I don't remember being anything special but apparently was the target of hundreds or thousands of teenage boys fantasies and subsequent masturbations. The night wound to a close around the point the bar inexplicably cut our table off. As in no more drinks for us. The barmaid pointed to one of our group saying he was too drunk. We playfully argued the point until the bouncer suggested we leave... which we did... at which point drunk guy power-spewed literally moments after exiting... and then again right next to a taxi... who was still happy to take us. Found out later he woke up on the train... well over an hour past his stop. How the fruck he got from the taxi to a train is unknown. Good times.
After a late and drunken night a sleep in was definitely in order.... which was a shame because a breakfast with the lads had been arranged overnight. So drag myself out of bed ready for collection by 7.30... which was a shame because my ride it turned out was still in bed. Stranded and far too much alcohol in my system to get behind the wheel, we reorganised, got someone else to pick me up and headed off for some motherfucking eggs. Things didn't let up from there - as soon as I got home it was a family thing for the GF's birthday. Dim sum this time which I'd have been happy to pass on... which was a shame because dumplings.
The rest of the day was spent sitting on the couch fighting a hangover and researching accommodation for our U.S. trip. Instead of staying in hotels we're using Airbnb because it will suit us better and it works out way cheaper but making sure we don't choose shitty or unsuitable areas is a time consuming exercise. For example... in NYC one thing we want to see is the Macy's Thanksgiving Day Parade so prefer an apartment relatively close to it. Cross reference our Airbnb shortlist with the parade route plus proximity to transport and landmarks and shopping and then run them past a friend who lives there. Then do that for 5 cities. It's very possible I'm totally overthinking/overcomplicating this but the last thing you want to do is fly 20,000 kilometres around the world and find yourself stuck in a shit hole.
Okay that was a pretty comprehensive information download. If you stuck with me through all that then don't worry - things are about to get a whole lot better. Today's update is above and beyond anything you would consider insanely fucking amazing. Check it...
DumbshitDumbshit Picked The Wrong Car To Rob... He Figured This Out Probably Around The Time He Got Shot. - OMG NOMThis Burger Is Delicious... And Dangerous. - Drugs RuleA Hilarious Compilation Of Wisdom Teeth Removal Aftermaths & Bad Trip Fails - DevliciousTeens Are Trying To Summon A Mexican Demon. Sounds Stupid Right? I Think You'll Be Disturbingly Surprised... - Nerd SlutSweet And Geeky Bookworm Halle Von Gets Gets Fucked Like A Dirty Little Slut - All Holes18yo Goddess Gets All Her Holes Torn Up And Its Just Beautiful To Watch - Anti-RapeThese "Anti-Rape" Security Pants For Women Give The Impression You Have A Bulge - LOL Fag!Hypocritical Loser - Anti-Gay Pastor Resigns After He Was Caught Soliciting Guys On Grindr - Happy JoySmiling Is One Of The First Things We Learn But The Thing We Do Least Often - Very BestTry As You May, You Could Never Get A Girl This Hot... Which Is Why We Have Internet Porn. Now We Can Enjoy A Woman Of This Calibre Being Slammed Harder Than A Car Door! - Hand Bras


Stick FuckIn This Game It Is Ur Goal To Run Various Tests On The Stickmen... See How They Respond To The Actions Imposed On Them And To Determine The Best Methods Of Torturing The Stickmen. - Very CleverI've Never Seen A Game Quite Like This Before. Almost Want To Say That The Makers Were Thinking Outside The Box But That Just Isn't That Case... - Nips AkimboMichelle Rodriguez Braless In See Through Dress On The Red Carpet - StunningIf You Had The Good Fortune Of Spending The Night With Busty Sha Rizel, This Is What You'd Be Waking Up To! OMG! - Nude SelfiesDaddy's Little Princess Took A Bunch Of Naked Selfies... Probably Should Have Deleted Them To Stop Someone Stealing And Posting Them Online. - Fuck Yeah!Remember Jodie Sweetin? She Was The Middle Child On Full House. Yeah She Grew Up HOT! - Is It Real?Tiny Teen Girl Takes A Fucking From A Monster White Cock - Low LivesMother Brings Her Fat Son To The Electronics Store To Pound The Cashier - Show Tits! A Shit Load Of Girls Go Topless In A Public Park. I'm Sure There's A Good Reason But Its Not Important Because Tits. - Ass DestroyAnally Destroying A Mentally Disturbed Teenager


Farm SmashSometimes Simple Is Good, Sometimes Simple Is Bad. In This Case, Simple Is Actually Really Good And Quite Diverting. - Absurd PornWho Asked For The Compilation Of Some Fucked Up Sexual Related Acts? Here It Is! - So Got ItJessica Alba's Curves Are Looking Better Than Ever - Classroom BJChick Sucking Off Her Boyfriend In A Classroom Makes Me Realise I Didn't Get The Most Out Of School - Woohoo!Last Day Of School May Be Happy For The Kids But Not The Janitor's. - DefloweredLittle Smiling Hottie Lured Into The Forrest To Get Fucked For The First Time. Good Girl Gives Up All Her Holes! - RegrettableDrunk Chick Pisses Herself Poolside And Then Passes Out - Double SlipLady Victoria Hervey Pantie Upskirt And Nip Slip On The Red Carpet - How Good!?Here's A Set Of Girl Next Door Amanda Love And Her Big Naturals! She Shows That She Likes To Wear Sexy Lingerie Under An Otherwise Regular Outfit... That's Until Those Big Amazing Tits Come Out!


I got caught taking a pee in the local swimming pool today. The lifeguard shouted at me so loud, I nearly fell in.
--
At the urging of his doctor, Bill moved to Texas. After settling in, he met a neighbour who was also an older man. "Say, is this really a healthy place?" "It sure is" the man replied. "When I first arrived here I couldn't say one word. I had hardly any hair on my head. I didn't have the strength to walk across a room and I had to be lifted out of bed". "That's wonderful!" said Bill. "How long have you been here?" "I was born here".
--
For his birthday, little Joseph asked for a 10-speed bicycle.   His father said "Son, we'd give you one, but the mortgage on this house is $289,000 and your mother just lost her job.  There's no way we can afford it". The next day the father saw little Joseph heading out the front door with a suitcase. So he asked "Son, where are you going?" Little Joseph told him "I was walking past your room last night and heard you telling mum you were pulling out. Then I heard her tell you to wait because she was coming too.  And I'll be damned if I'm staying here by myself with a $289,000 mortgage and no fucking bike!"
--
Smith climbs to the top of Mt. Sinai to get close enough to talk to God. Looking up, he asks the Lord. "God, what does a million years mean to you?" The Lord replies "A minute". Smith asks "And what does a million dollars mean to you?" The Lord replies "A penny". Smith asks "Can I have a penny?" The Lord replies "In a minute".
ORSM VIDEO
IT'S PROBABLY THE BEST THING TO EVER HAPPEN TO ONLINE PORN. SERIOUSLY. EVER. HERE'S WHY YOU'LL CARE
BAD DOCTOR STORIES
I once had a GP scream at me when I questioned the accuracy of his scales. According to this arrogant shithead the reading was correct "BECAUSE THEY'RE DIGITAL!" Yeah mate... not like anything digital ever fucked up before eh? Witnessing such infallible logic I could hardly trust any medical advice coming out of his mouth so ever since, no matter how sick I've been, I chose to wait a day or two until any other doctor at the clinic was available rather than put my care in his hands. Unfortunately it doesn't always work out that way for everyone which is why we have a whole bunch of bad doctor stories to entertain scare you with...
-I had a 9-year-old girl bought in one night with her parents complaining of fever and respiratory distress, presenting with coughing and wheezing. The kid was really out of it and the parents were very upset. I thought it was bronchitis, but I admitted her and ordered treatment for her fever and cough as well as throat cultures. I was with another patient when the kid started hallucinating, sobbing and spewing everywhere. I figured it had to do with the fever, so I packed her with ice, but she died maybe a half hour after that. I couldn't tell the stiff neck since the kid was out of it. She also couldn't tell me anything else that would point to simple or complex seizures. She'd died of meningococcus. Completely wrong diagnosis. To make matters worse, we called in all her schoolmates and anyone else we could wake up just in time to see three other kids go. The rest got antibiotics quickly enough. Probably my worst day in medicine.
-One Christmas, I had such a bad sore throat that I felt I had to go to the clinic. The doctor who attended me, a general practitioner, checked my throat and then prescribed some meds. I noticed that he was looking at me very strangely, as if he were examining my face. I thought maybe he was checking for other signs of illness but it certainly didn't seem that way. Finally, he said "You know, you have a very beautiful face".  I didn't know how to react, so I just muttered my thanks. And then he said "But it would be even more beautiful if you got a nose job".  He reached across the table and handed me his business card. Apparently, he had a sideline job as a plastic surgeon.
-I'm a nurse, but I was working in the ER when a guy came in for a scratch on his neck and "feeling drowsy". We start the usual workups and this dude's blood pressure TANKED. We scrambled, but he was dead within 10 minutes of walking through the door. Turns out the "scratch" was an exit wound of a .22 calibre round. The guy didn't even know he'd been shot. When the coroner's report came back, we found that he'd been shot in the leg and the bullet tracked through his torso shredding everything in between. There was really nothing we could've done, but that was a serious "what the fuck just happened" moment.
-Pathologist here. Biggest mistake I ever made was cutting myself during an autopsy on an HIV patient. Lucky for me, I did not acquire the virus, so everything had a happy ending. For me, anyway. That guy was still dead.
-When the specialist finally got around to see me, he asked me what the problem was. I began explaining it in as much detail as I thought would prove useful to his diagnostic investigation. Before I was three sentences in, he sternly interrupted me with "Your story is useless. I'm the doctor here, not you" and he then brusquely informed me that he had two tests to perform and they would go smoother if "I would keep my chatter to a minimum". I wasn't sure if I was more stunned or annoyed. Anyway, I took his two tests. Then he finished by telling me the tests were negative, and "what we have here is a problem that's in your head, and a waste of my valuable time". Now I was just angry; I told I'd go find a real doctor. A friend of mine recommended I go see his chiropractor; a neck adjustment to relieve a pinched nerve in my neck, and the dizziness problem was gone. And has never returned the past 25 years.
-I know of a pharmacist who filled a fentanyl patch (pain relief) incorrectly and the dose was so high that the patient went into severe respiratory depression and died. He's still practicing.
-Emergency physician diagnosed me with an STD after one of my testicles started swelling and I was peeing blood. The guy didn't even give me a specific STD test, but it was very distressing and hurt the relationship I was in at the time as I incorrectly accused my girlfriend of cheating. Went to see my physician, turns out it was a simple urinary infection and I just needed antibacterial...
-I went to an acupuncturist to seek treatment for my hyperthyroidism. He asked me to lie down and describe my symptoms. I told him that when everybody else in my office would be freezing from the air conditioning, I would still feel unusually hot. He said "You're hot in a different way" which appalled me. The next time I went to the clinic, his female colleague was there to treat me. I told her about my experience with her shady colleague and she just laughed.
-Procedural wise, I have seen a physician kill a patient by puncturing their heart while placing a pleural chest tube. It was basically a freak thing as apparently the patient had recently had cardiothoracic surgery and the heart adhered within the cavity at an odd position. I'll never forget the look on his face when he came to the realisation of what had happened. You rarely see people accidentally kill someone in such a direct way.
-A doctor tried to put an Ilizarov fixator on me, for limb lengthening, without proper knowledge or experience. He damaged the growth cartilage, dislodged my fibula and destroyed my ankle. I had to get 20+ surgeries to fix his error. The initial procedure was something that another experienced doctor would've done in two minor surgeries over the course of 6 months. I was 2 years old when he botched the surgery, 18 when I finally finished the reconstructions.
-With nothing showing up on any tests, the primary doctor that was treating me thought I just needed to poop so was sending me home. I flipped out and told him I was not going home and that he needed to figure out what the hell was wrong with me because I definitely did NOT need to poop. 10 minutes later I had about 12 people working on me, yelling things to each other, yelling things to me, and prepping me for surgery. The room started to go dark again...  I remember laying outside the operating room waiting for the surgeon to show up. He called back wanting to know if my surgery could wait until the morning, since he was eating dinner. By the time he got into my abdomen (about nine hours after I'd had a seizure in the ER waiting area), I had lost over A LITRE of blood. I had a corpus luteum cyst that had ruptured. I basically had massive internal bleeding with no traumatic injury. With the amount of blood I'd lost, I could have gone into cardiac arrest at any moment. If surgery had been delayed even 30 minutes, I would have been dead. So, yeah, I didn't need to poop.
-My parents are nurses. They knew a doc who'd been on a 36 hour shift. Patient came in with a punctured lung and the doc had to collapse the lung to fix whatever was wrong with it. Through tiredness he collapsed the wrong lung, and the patient died. Doc ended up killing himself after being fired.
VAGINA SLIPS... BECAUSE GIRLS CAN'T KEEP IT IN THEIR PANTS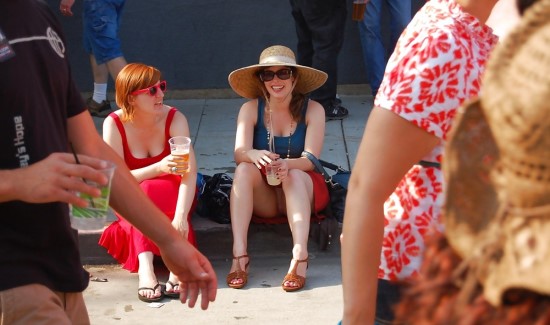 The Parish Priest went on a fishing trip. On the last day of his trip he hooked a monster fish and proceeded to reel it in.
The guide, holding a net, yelled "Look at the size of that Son of a Bitch!" "Son, I'm a priest. Your language is uncalled for!" "No, Father, that's what kind of fish it is - a Son of a Bitch fish!" "Really? Well then, help me land this Son of a Bitch!"
Once in the boat, they marvelled at the size of the monster. "Father, that's the biggest Son of a Bitch I've ever seen". "Yes, it is a big Son of a Bitch. What should I do with it?" "Why, eat it of course! You've never tasted anything as good as Son of a Bitch!"
Elated, the priest headed home to the rectory. While unloading his gear and his prize catch, Sister Mary inquired about his trip. "Take a look at this big Son of a Bitch I caught!" Sister Mary gasped and clutched her rosary "Father!" "It's OK, Sister. That's what kind of fish it is, a Son of a Bitch fish!" "Oh, well then, what are you going to do with that big Son of a Bitch?" Sister Mary informed the priest that the new Bishop was scheduled to visit in a few days and that they should fix the Son of a Bitch for his dinner. "I'll even clean the Son of a Bitch" she said.
As she was cleaning the huge fish, the Friar walked in. "What are you doing Sister?" "Father wants me to clean this big Son of a Bitch for the new Bishop's Dinner". "Sister! I'll clean it if you're so upset! Please watch your language!" "No, no, no, it's called a Son of a Bitch Fish". "Really? Well in that case, I'll fix up a great meal to go with it, and that Son of a Bitch can be the main course!" "Let me know when you've finished cleaning that Son of a Bitch".
On the night of the new Bishop's visit, everything was perfect. The Friar had prepared an excellent meal. The wine was fine, and the fish was excellent. The new Bishop said "This is great fish, where did you get it?" "I caught that Son of a Bitch!" proclaimed the proud priest. "And I cleaned the Son of a Bitch!" exclaimed the Sister. The Friar added "And I prepared the Son of a Bitch using a special recipe!"
The new Bishop looked around at each of them.
A big smile crept across his face as he said "You cunts are my kind of people!"
ORSM VIDEO: THE VEHICULAR CARNAGE EDITION
An Arizona Highway Patrol officer stops a Harley for traveling faster than the posted speed limit, so he asks the biker his name.
"Fred" he replies. "Fred what?" the officer asks. "Just Fred" the man responds.
The officer is in a good mood, thinks he might just give the biker a break, and write him out a warning instead of a ticket. The officer then presses him for the last name. The man tells him that he used to have a last name but lost it. The officer thinks that he has a nut case on his hands but plays along with it.
"Tell me, Fred, how did you lose your last name?" The biker replies "It's a long story, so stay with me". I was born Fred Johnson. I studied hard and got good grades. When I got older, I realised that I wanted to be a doctor. I went through college, medical school, internship, residency, and finally got my degree, so I was Fred Johnson, MD".
"After a while I got bored being a doctor, so I decided to go back to school. Dentistry was my dream! Got all the way through school, got my degree, so then I was Fred Johnson, MD, DDS".
"Eventually I got bored doing dentistry so started fooling around with my assistant and she gave me VD, so now I was Fred Johnson, MD, DDS, with VD".
"Well, the ADA found out about the VD, so they took away my DDS. Then I was Fred Johnson, MD, with VD. Then the AMA found out about the ADA taking away my DDS because of the VD, so they took away my MD leaving me as Fred Johnson with VD".
"Then the VD took away my Johnson, so now I am Just Fred".
EVERY GUY WANTS TO FUCK A GIRL WITH DADDY ISSUES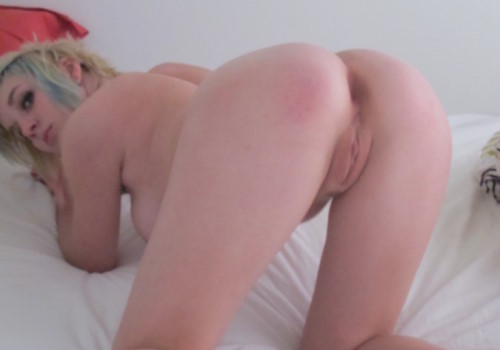 Why is MyFreeCams.com one of the most awesome websites in the history of forever? Firstly, there are hundreds of hot models online at any given time AND you can watch their live webcam feed in HQ with sound AND chat. Secondly, you don't need a credit card or have to install any dodgy software - it's all absolutely free! And finally, why do I sound so fucking excited? Because MyFreeCams really is that brilliant. Click here to check it out now!
ORSM VIDEO
BAD DOCTOR STORIES (CONTINUED)
-My brother is a surgeon and during part of his residency he had to work in the paediatric unit. He was working with two newborns. One was getting much better and fighting for life. He was going to make it just fine. The other baby was hours from death. He wasn't going to make it. My brother was in charge of informing the families. My brother realised about 15 minutes later that he had mixed up the families. He told the family with the healthy baby that their baby wasn't going to make it, and he told the family with the dying baby that their baby was going to be just fine. He then had to go back out to the families and explain the situation to them. How devastating.
-I had a health insurance plan as one of the benefits of my job and as these plans go, they require that before you subject yourself to tests, you first get approval by the so-called doctor rep of the insurance company, who also at that time happened to be the director of the hospital I went to. I am overweight, and this doctor took one look at me and said he would deny my application as I already have a pre-existing condition, which is diabetes. I did not have diabetes. In the presence of other people (who I guess had the same purpose I had that day), he told me point blank that I was fat and refused to sign the paper that would make the insurance company pay for these tests. I was so humiliated and angry. I paid for the tests myself, and guess what? No sign of diabetes!
-I'm a surgical resident and my focus is on paediatrics. I have done a fair amount of surgeries so far and death is not an uncommon thing for me. But the worst was a case with a then 8-year-old kid. I was operating on his ulnar and accidentally caused damage on the nearby nerve. He lost about 20% of his sensory stimulus. He wanted to be a violinist.
-They put me back in another exam room where I waited for almost half an hour and was about to get up and leave again, when the doctor comes in (this is doctor #4) and says "So, you're having a miscarriage!" He must have known from the look on my face that he was being insensitive, so he said "Sorry to be so blunt, it's just getting late and we all want to go home".  "EXCUSE ME??" They were the ones that called ME in for the emergency appointment! I didn't even want to BE THERE!! At one point during the examination he said "If you girls didn't bleed, I wouldn't have a job!"
-Not a big mistake but definitely awkward at the time. I was gluing up a lac on a 14yo girls forehead. Anyone who has used derma bond before knows that stuff can be runny and bonds very quickly. I glued my glove to her face. Her mum was in the room, and I had to turn to her and say "I'm sorry, I've just glued my glove to her face.
-Using scare tactics, my OB/GYN manipulated me into having a C-section. The nurses wanted to transfer me to the operating table, but I was in a middle of an intense contraction so I told them to wait until after it subsided. My OB, who apparently wanted to get it over and done with, told me "Hurry up, there are a lot of other women waiting for their turn you know!"
-I had a bad car accident but showed no outward signs of injury. My only problem was severe abdominal pain and I couldn't stand without passing out. The doctor on duty kept me in the ER for 8 hours continually saying I should go home and there was nothing wrong with me. I was almost 19, very scared and in severe pain. After I begged he finally put me in an observation room at 3am. At 6am another doctor came on who ran some tests and had me in emergency surgery very quickly. I had laid in the hospital for almost 12 hours bleeding internally because my bowels had been torn badly. They were so bad the doctor told my parents he may have to do a colostomy. I had lost a lot of blood and in the end, 16 inches of intestines - 13 of the large and 3 of the small. Thankfully no colostomy and thankfully I didn't listen to that doctor.
-My father went to the doctor complaining of chest pain. The doctor assured him it was heartburn and sent him home with no further testing. My father came home and died of a heart attack later that day.
-When I was in college, I came down with what I thought was a really bad cough that wouldn't go away. I finally went to see the school doctor, and she prescribed a round of antibiotics which cost quite a bit on a student budget. Then when I went back because I wasn't getting better. She prescribed stronger antibiotics, which cost even more than the last ones. I still didn't get better and on my next visit, she told me "Well, I think you might have TB".  Aghast, I asked "Can't you die from that?" to which she answered yes, but that there were medicines for it now. Already broke, I called my parents to send money. They suggested seeking a second opinion. The new doctor gave me a thorough exam. When I went back to get results the first thing this doctor told me was I didn't have TB, and it looked like I wasn't sick at all - I had actually developed asthma. She prescribed steroids and inhalers which had me feeling better in two days later and back to 100 percent after about a week.  
-I saw a patient once years ago for abdominal pain. She had had an IUD placed back in the 70's; a dalkon shield. Upon follow up, the GYN couldn't find the string so he told her she must have passed it. Well guess what - she passed in alright. We found it up in the space near her right kidney 17 years later!! She wanted to sue him but he had retired.
-When delivery time came the doctor was late. I had to wait 30 minutes with baby in the birth canal screaming to get out before he finally showed up and did his job. She had a terrible cut and major bruising on her head from all of the pressure which caused a moderate case of jaundice, but she was otherwise okay so I stuck with him. During the one year exam, I was riding high in the stirrups with him at 'down there' when his phone rang. It was wife calling and his ring tone for her was "Sexual Healing"!! Things continued to go downhill with baby number 2. After suffering with some of the same pregnancy difficulties that I'd had with Baby 1, including blood pressure issues, Baby 2 was ready. Apparently the doctor was not. He missed the delivery! I had been in the hospital, in labour for over 24 hours and he didn't show. The nurse caught Baby 2 just as her butt hit the bed, unwrapped the cord from her neck, called the ICU to have her checked, cleaned her up, weighed and measured her before he decided to make an appearance about 20 minutes after the delivery, upon which he berated the nurse for not waiting for him, saying that she should have just been patient. The final straw came after I began having some medical issues, post-partum, and he told me that I was just screwed up and nothing he or anyone else did would make it better so I just needed to get used to not being normal.
-Dentist here. I was performing a simple extraction and preparing for the case when I didn't realise that I had the x-ray flipped the wrong way the whole time. I was viewing the film backwards, and pulled out the wrong tooth. When I realised my mistake I started freaking out, only to find out that by some dumb luck, the tooth I extracted had to go as well. For the record, this happened in dental school, so safe to say it was a learning experience. It was my first and very last time to make that mistake. And yes, we are doctors.
ORSM VIDEO
Want to contribute to Orsm? Just click here and do eeeet!!
One day in the great forest a magical frog was walking down to a water hole. This forest was so big that the frog had never seen another animal in all his life. By chance today a bear was chasing after a rabbit to have it for dinner. The frog called for the two to stop. The frog said "Because you are the only two animals I have seen, I will grant you both three wishes... Bear, you go first".
The bear thought for a minute, and being the male he was, said "I wish for all the bears in this forest, besides me, to be female". For his wish, the rabbit asked for a crash helmet, and immediately put it on. The bear was amazed at the stupidity of the rabbit, wasting his wish like that.
It was the bear's second turn for a wish. "Well, I wish that all the bears in the next forest were female as well". Rabbit asked for a motorcycle and immediately hopped on it and gunned the engine.
The bear was shocked that the rabbit was asking for these stupid things, after all, he could have asked for money and bought the motorcycle.
For the last wish the bear thought for a while and then said "I wish that all the bears in the world, besides me, were female".
The rabbit grinned, gunned the engine, and said "For my first wish I wish the bear was gay..."
THESE ARE THE HAND BRAS YOU'RE LOOKING FOR...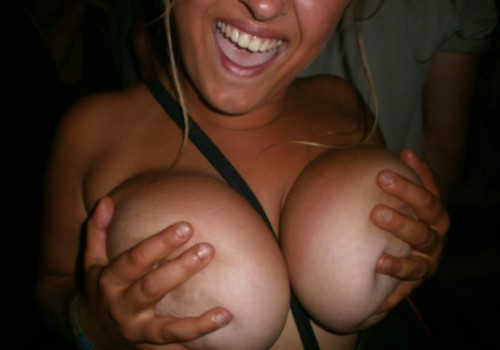 It was Mickey's first night in the penitentiary. All of the inmates were in their cells and he was trying to become a bit more comfortable with his meagre surroundings. As he leaned against the bars at the front of his cell, Mickey heard a voice call out "44" and the whole cell block erupted into laughter!
Another voice called "16" and again there was laughter.
A third voice called "62" which was followed by laughter throughout the block.
Mickey didn't know what was going on so he rapped on his cell wall. "Yeah, whaddaya want?" came the gruff reply from next door. "What's going on, here?" asked Mickey. "Well" said the other inmate "down in the prison library there's only one joke book. We've all read the book so many times that we don't waste time telling the joke, we just call out it's number".
So the next day Mickey went down to the library and, sure enough, found the yellowed, dog-eared joke book and read it from cover to cover.
That night, wanting to be part of the group, Mickey confidently called out "44" and everyone laughed! He tried calling "16" and "62" and again there were peals of laughter. Then he called 57, and the halls rang with laughter. After several minutes, one prisoner was still rolling on the floor laughing. More minutes - still laughing.
Mickey rapped on the cell wall.
"Yeah, waddaya want?" asked the other inmate. "I don't understand it" asked Mickey "Why is Tommy STILL laughing?" "Well" said the gruff inmate "He'd never heard that one before!"
RANDOM SHITE
PICTURE THIS: YOU GO TO A WEBSITE. HOOK UP WITH AN ACTUAL REAL GIRL. GET A BILL FOR $0. HERE'S HOW
Three guys are in a bar discussing how much their wives bitch at them. They decide that when they get home, they'll do everything that the women ask.
The next weekend, they are in the same bar. The first guy says "Man, I don't think that our idea was so great! I was sitting on the couch watching TV and I dropped my cigarette on the couch. My wife said why don't you burn the whole house down? The place is still smouldering..."
The second guy said "That ain't nothing. I was working on the car and dropped my wrench and it nicked the fender. She said why don't you tear the whole car apart? It took me all night ".
The third guy said "You guys don't have nothing on me. When I walked in the door, my wife was doing the dishes and I felt a little romantic. I reached down, grabbed her crotch and she said 'Cut that out!' Ever seen one of these real close?"
BIG BITCHES ARE AWESOME IN BIG WAYS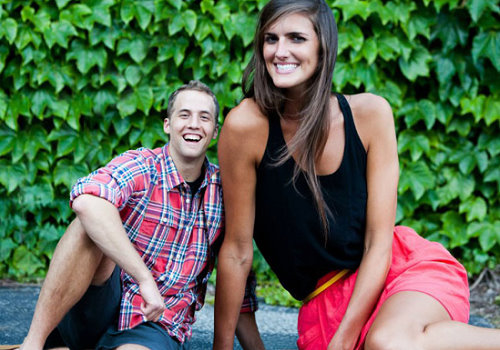 Bob was sitting on the plane when a guy took the seat beside him. The guy was an emotional wreck, pale, hands shaking, moaning in fear.
"What's the matter?" Bob asked. "I've been transferred to Detroit, there are crazy people there. They've got lots of shootings, gangs, race riots, drugs, poor public schools, and the highest crime rate in the nation".
Jack replied "I've lived in Detroit all my life. It's not as bad as the media says. Find a nice home, go to work, mind your own business, and enrol your kids in a nice private school. It's as safe a place as anywhere in the world".
The guy relaxed and stopped shaking and said "Oh, thank you. I've been worried to death. But if you live there and say it's okay, I'll take your word for it. What do you do for a living?"
"I'm a tail gunner on a Budweiser truck".
ORSM VIDEO
My work here is done.
-Check out the site archives. What else are you doing for the next 7 days that's more important?
-Next update will be next Thursday mmm k.
-Tell your friends, family, colleagues, co-workers and neighbours to check out ORSM-DOT-NET otherwise my friend Ray upsatge you no matter what you do or what you say... he's done it before or he's going to do it better.
-Need to clear your conscience? Judge me? Want to fight me? Threaten me? Sit on my lap and talk about the first thing that pops up? Show me the twins? Then go for it! Just make sure you email me here!
Until next time be good, stay off the chems and give back my chocolate. Enjoy. Mr. Orsm.