Welcome to people who can't point at something on a computer screen without touching it.
Feels like it's been a while since we spoke. Has been a looong week and that's because a healthy work/life balance is starting to return. From when the update finished on Thursday night, my PC stayed off until Monday morning. Okay so yep, perhaps that had something to do with getting sick, perhaps not, but that isn't the point. Stop nitpicking about it okay.
It's quite strange. Every year around when the weather begins to get cooler, my breathing goes full retard - I can't draw a full breath; completely fill my lungs. The harder I try, the harder it is, the less I sleep, the tireder I get, the more distressed I become. Its stressful and in some ways like being the middle guy in a human centipede. Have always thought it was some magical form of asthma and usually persevere until it goes away after an arbitrary time. Annoyingly it was particularly bad this this year so by Friday the whole caper had escalated to needing medical treatment. My doctor was booked up so rung around clinics near to home until someone could squeeze me in.
Then, after the longest, most thorough and most expensive GP consult ever, the diagnosis was "anxiety related". Okay... but I don't have anything to be anxious about... and it only happens at a specific time of year... every year. I think its viral. "Nope. Anxiety". Bu.. "Nopppe". Needless to say 2 days later the problem completely resolved itself without the use of a padded cell therefore my professional diagnosis is that a doctor's ego doesn't always know better.
-CLICK HERE TO SEE WHAT YOU MISSED LAST WEEK ON ORSM-
Moving on. Looks like after a lifetime of talking about it, a U.S. trip is finally on the cards thanks to the GF attending a conference there later this year. Basically I get to tagalong as  au pair [to my own child] while she's doing that after which we'll spend a couple of weeks traversing various cities. Current itinerary is something along the lines of Washington D.C., fly to Boston, train to NYC, teleport to San Fran before road tripping to L.A. There are literally dozens of other places I'd love to get to but rather spend more time in fewer places. Oh and the Aussie dollar is weaker by the day so my butthole has already started bleeding in anticipation.
Anyway I've been busy molesting Trip Advisor and WikiTravel trying to work out what we should and shouldn't see but safe to say there's actually too much information out there. Fuck you internet for making it easy to find every assholes completely different answer to the same question. What I want to do is: 1) avoid really touristy stuff; 2) hit markets and out of the way places; 3) eat food unique to the city; and 4) activities conducive to juggling a 1.5 year old. This is where I'd appreciate some ideas from you guys; especially any 'merican's who live in those cities. I mean more opinions from people on the internet should make it easier after all...?
Alright enough crapola. There was a bunch of other crapola I was going to crap on about but then realised the world will be a better place without the extra waffle... plus todays update is so fucking good I'd be doing you guys a huge disservice keeping you from it. So get your wanking hands ready for unquestionably the best Orsm update you've seen this week. Check it...
WANT!One Day They'll End Up Taking Over The World And Killing Us All, But I Bet We Get Some Epic Sandwiches In-Between - Too FunnyCaution: If You Give Your Number To A Hot Chick On The Beach, You Might Wind Up With Her Gay Friend Instead - Bong Cops3 Retired Cops Take Some Hits From The Bong For The First Time Since Becoming Police Officers - FlashbackNYC Nostalgia - What It Was Like To Be A Teenager Living In New York in the 1970s - Rap God40 Styles, 10 Seconds Each. You Have To Hand It To Him - He Definitely Has An Impressive Range! - FascinatingDigging For DinoCars – How A 1974 Ferrari Dino Ended Up Buried In Someone's Backyard - Sidestep!Lumberjack Learns The Value Of Moving To The Side - Shat Myself!Terrifying Ghost Subway Prank Scares The Hell Out Of These Poor Unsuspecting Commuters - Biiig HitTackling: Aussie Rules Football Style - Word PlayThink laterally and maybe you will see the word that is represented by the crazy artwork. Don't think Laterally And All Will Seem Strange And Meaningless! - AudaciousA Happily Married Couple Is Currently Pushing The Boundaries Of Amateur Porn. They're Both Jizz Fanatics That Mix Their Love Of Semen With Public Escapades.


BloonsI Used To Be A Heroin User So Believe Me When I Say This Game Is More Addictive - Real WomanGet A Load Of Bella Hadid... Or Make A Load For Bella Hadid - Awes NipsRihanna Nipples In See Through White Tank Top - Natural BabeNo Question About It, Busty Brunette Evita Lima Is Looking Fantastic While Posing Naked On A Set Of Stairs! She's Like The Ultimate Pretty Girl Next Door - Car-BOOM!I Present To You The Greatest Suicide Bomb Ever. The Car Blew Up, Launched This Asshole Into The Air, And Then His Bomb Vest Blew Up - Boobs OutDrive Through Babe Flashes Her Tits And Gets The Chick In The Window To, Also! - CockblockedCan't Blame This Horny Fucker Couldn't Contain His 6 Inches Of Irish Steel, But After Some Hardcore Fondling, The Moment Is Ruined. - Dildo DarePerhaps The Dumbest Blonde You Will See For A While Inserts A Dildo To Her Asshole To Surprise The Pizza Delivery Guy - Bit Harsh?Female Teacher Face And Body Kicked For Sleeping With Another Woman's Husband - Anal OopsThere's Not Much You Can Say Except To Learn The Lesson Here: Sometimes Going Deep Can Go Bad


RuthlessOne Very Fine Day, The Bears Decided It Was Time To Take What Was Rightfully Theirs. What Happened Next Would Claim A Lot Of Bear Lives... - Reaction FaceThis Succulent Slut Gets A Big Surprise When She Gets A Gander At That Monster Man Meat. The Look On Her Face Is Priceless. - RavishingSome Model You've Never Heard Of Gets Very Naked By The Pool And It Is Outstanding - UnladylikeTwo Crazy Chicks Fight In Front Of A Bus - Prank BabeCute Girl Has A Hilarious Compilation Of Random Pranks - BrokenThis Freak Needs To Stop Sticking His Crank In Every Hole He Sees. That Boner Needs Some Rehab For Sure. - Fun BagsWoah, Talk About A Massive Fucking Rack! This Good Lady Is Packing Titties That Make Basket Balls Look Pathetic. - ConjoinedTwins... Conjoined... At The Penis... - Hot HippieKelly Brook Put On A Fantastic Display Of Braless Cleavage While Wearing One Of Those Sexy Summer Dresses At The Coachella Festival - Selena's ToeSelena Gomez Massive Camel Toe At The Beach In Mexico Is Oh So Glorious
Six months after the waiter died, his widow went to see a medium, who promised she would contact the dead man. During the séance, the widow was sure she saw her husband standing in the corner, dressed in his waiter's outfit. "Arnold!" she cried. "Come closer and speak to me!" A hoarse voice from the corner wailed "I can't. It's not my table!"
--
A husband and wife were sharing a bottle of wine when the wife said "I bet you can't tell me something which will make me happy and sad at the same time". The husband thought for a few moments, then said "Your pussy is tighter than your sister's".
--
A Virginia man and his wife were driving home one very cold night when the wife asks her husband to stop the car. There was a baby skunk lying at the side of the road, and she got out to see if it was still alive. It was, and she said to her husband "It's nearly frozen to death. Can we take it with us, get it warm, and let it go in the morning?" He says "Okay get in the car with it". "Where shall I put it to get it warm?" He says "Put it in between your legs. It's nice and warm there". "But what about the smell?" "Just hold its little nose". The man is expected to recover, but the skunk she used to beat him with died at the scene.
--
Reporter: Can you give us some health tips for reaching the age of 101? Hattie: For better digestion I drink beer. In the case of appetite loss I drink white wine. For low blood pressure I drink Red Wine. In the case of high blood pressure I drink scotch. And when I have a cold I drink Schnapps. Reporter: When do you drink water? Hattie: I've never been that sick.
ORSM VIDEO
IT'S PROBABLY THE BEST THING TO EVER HAPPEN TO ONLINE PORN. SERIOUSLY. EVER. HERE'S WHY YOU'LL CARE
STORIES FROM THE BEAT
-It was midnight and pouring rain. My partner and I responded to a felled tree on a major boulevard. This tree had fallen across all the west-bound lanes so we quickly turned one of the east-bound lanes into a westbound with traffic cones. Everything went smoothly, except that we were a little cranky from the continuous soaking we received. After about an hour of directing traffic, a woman slowed down and cracked her window and asked me, "Excuse me, officer, what happened here?" I turned and looked at the huge tree that had obviously fallen onto the roadway, no doubt due to the loosened soil and replied, "Ma'am, a UFO crash landed here, I'm gonna have to ask you to move on." "REALLY???" she replied...
-A woman had hit a deer with her car and the deer was obviously in bad shape but still alive. So as per protocol, we were going to put one in the deer's head to end its misery but wanted to wait for the lady to leave. This woman was a total nature loving hippy and was hysterically screaming and crying for them to take it to the vet or call the paramedics. So as we're trying to talk her down and tell her we will take care of it if she gets on her way, another officer walks up to the deer and end's it's suffering right in front of her. Not cool.
-I bet every cop out there, at least in big cities, has the neighbourhood prostitute. Sure she is a street walker, but mostly she is just a bit mental and usually likes to talk to the police (lonely? I'm not sure). Always a wave and a smile, with those few teeth left. Ours is Chrissie. Last week she waves me and my partner down in the squad car. "I got ripped off! I was raped!" "What happened Chrissie?" "This guy I work with had sex with me and didn't pay. That's rape, right officers?" "It can be, Chrissie. Where did it happen?" "Where did it happen?" She gestures to her crotch. "Right here in my pussy!" You ask a stupid question...
-A very nice elderly woman came to the station one day to report that her burgundy Chrysler Cordoba had just been stolen from the grocery store parking lot. Another officer was just then dispatched to the same grocery store parking lot to contact a confused elderly woman. The confused woman explained that when she was on her way home with groceries, she realised that her little statue of Jesus was missing from her dash. She said she didn't think the car even belonged to her. After a registration check, it was determined that the confused woman got into the wrong burgundy Cordoba and drove it away. As it turned out, both Chrysler Cordoba's were burgundy and both had the same key pattern. Officers quickly figured it out and the auto theft was unfounded. The confused woman's car was still locked and sitting in the grocery store parking lot where she left it. She had simply taken the wrong car!
-A cop I worked with in the affluent town I lived stopped a teenager driving an expensive new Mercedes. Playing the role for his friends in the car, the driver arrogantly said to the officer; "Do you know who my father is?" The officer said; "No, didn't your mother tell you?"
-Sometimes police work requires a super-human effort to remain calm and professional. A partner and I responded to a domestic dispute. Female has packed all her belongings in large black plastic garbage bags, and she and the male are arguing intensely. The usual; who did what to whom, what belongs to who, etc. We try to calm the situation, but they are too focused on yelling at each other. Soon the male becomes concerned that the female may be taking his personal stuff, so he starts rummaging through the garbage bag-luggage. All of a sudden he stops, his eyes get wide and he yells, "What the hell is that?!" As he reaches in the bag, her hand shoots past his and grabs the item as she replies, "That's my dildo, cause you can't satisfy me!" To top it off, she continues yelling at him, and shaking the big rubber dong in his face.
-Some officers in my department got called to the local movie theatre. Apparently a guy paid with a counterfeit $20 bill and then went into movie before they figured out it was a fake. Once the officers got there the staff figured out what theatre he was in and they pointed him out. The officers began interviewing the guy about the funny money and I think his guilt was a little bit in question... until they got him to empty his pockets. They found another fake $20 in his pocket... and then immediately arrested him. Seems this Einstein was so proud of his work he decided to make a fake bill... with his OWN picture! Kind of a no-brainer at that point.
-A police officer had a perfect hiding place for watching for speeders and used it quite often. But one day the officer found traffic surprisingly tame. After a long while, the officer found the reason: A 10 year old boy was standing on the side of the road with a huge hand painted sign which said "RADAR TRAP AHEAD!" A little more investigative work led the officer to the boy's accomplice, another boy about 200 yards beyond the radar trap with a sign reading "TIPS" and a bucket at his feet, full of money.
-Roll calls can be fun. The subject of roll call training can vary anywhere from off-duty conduct to end-of-pursuit tactics. I love it when you get a sergeant who doesn't have a clue about anything get up and give roll call training, especially when the topic is, "Physical Fitness and Wellness." This sergeant, a male who obviously lacked any higher education, stood up for about 15 minutes and gave roll call training on the health benefits of cranberry juice to women. Yes, he mentioned vaginas and urinary tracts and the like. It's been about 9 years and I am still embarrassed for him.
-This one didn't happen to me but to one of our newer female officers. In my city people are quick to complain about road kill on the public streets so this officer gets sent to a large raccoon lying dead in the road. She gets out, and per our policy at the time, gets a large trash bag out, loads the carcass up and takes it to the station for storage in a freezer set aside for dead animal storage. Not sure why we do this other than the animal officers come in later and take the remains somewhere for disposal. Apparently the animal officer opened the freezer several days later and the interior was absolutely destroyed! That darn raccoon wasn't actually dead, just stunned! It looks like he came to sometime later and promptly decided to get the heck outta' there! I heard the other bags in there were all ripped open and the interior was trashed from the coon trying to escape.
-I am working a two-man car with a good friend. That is when this job is at its best. Good buddy, hot coffee, laughing all night. I can't believe they pay us for those nights. We get sent to an old lady's mansion. Really interesting old place in the hills. She says someone broke in and robbed her. The place looks pristine, and we are wondering what she is talking about. She walks us to the safe in the bedroom. "Right this way, young men..." Once inside she shows us about $500,000 worth of jewellery. Diamonds, rubies, gold, even a signed invitation to Richard Nixon's ball at the White House on his first night as president. She then orders us to take it all away. Now. She says the robbers took all her real stuff and substituted this fake jewellery and she wants it out. Now I was catching on. We had a moment and then called her emergency contact. I guess her dementia was getting worse. It was a shame, actually. Her nephew said since her husband died she just kept slipping away. We locked the safe and went on our way.
-One night a few years back, I get called to a male trying to kick in the front door of a house. On arrival, he is sitting in the porch, drunk as a skunk and having lost control of his bladder. Apart from that he is no problem and no damage to the front door. On go my gloves and I ask him for ID. He struggles to his feet and puts his hand in his jeans pocket. He pulls out something and says "Can you hold this whilst I get my wallet?" He places a big bag of cocaine in my hand. The drunken realisation of what he had just given to me was priceless.
GET IT OUT FOR THE GASH FLASH!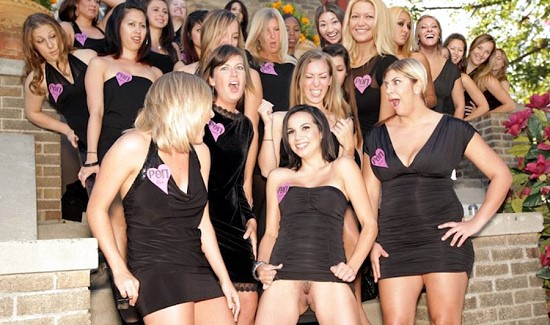 An Engineer was unemployed for long time. He could not find a job. But he knew doctors always made money, so, he opened a medical clinic and puts a sign up outside: "Get your treatment for $500 - if not treated get back $1,000."
A Doctor thinks this is a good chance to scam $1,000 from the fraudster and goes into the clinic.
Doctor: "I have lost taste in my mouth."
Engineer: "Nurse, please bring medicine from box 22 and put 3 drops in the patient's mouth."
Doctor: "This is petrol!"
Engineer: "Congratulations! You've got your taste back. That will be $500."
The Doctor gets annoyed and goes back after a couple of days later to recover his money.
Doctor: "I have lost my memory, I cannot remember anything."
Engineer: "Nurse, please bring medicine from box 22 and put 3 drops in the patient's mouth."
Doctor: "But that is petrol!"
Engineer: "Congratulations! You've got your memory back. That will be $500."
The Doctor leaves angrily, and comes back after several more days. Doctor: "My eyesight has become very weak."
Engineer: "Well, I don't have any medicine for this.
Here, take this $1,000."
Doctor: "But this is only $500..."
Engineer: "Congratulations! You got your vision back! That will be $500."
ORSM VIDEO: THE SO MUCH AGRO EDITION
An elderly couple were enjoying the evening swinging on the front porch and looking at the beautiful sunset.
After a few minutes the old lady reaches over and knocks the hell out of the man who goes flying off the porch and into the bushes.
The old man slowly gets up and makes his way back to his seat next to his wife on the swing. He sits there for a few minutes and then asks "What was that for?" She replies "That's for having a small one!"
A few more minutes go by and the man reaches over and knocks the hell out of his wife, who also goes flying off the porch and into the bushes. She slowly gets up and makes her way back to her seat next to the old man.
She sits here a few minutes and then asks "What was that for?" He replies "That's for knowing there was more than one size!"
SEXY SPORTS FANS ARE WINNING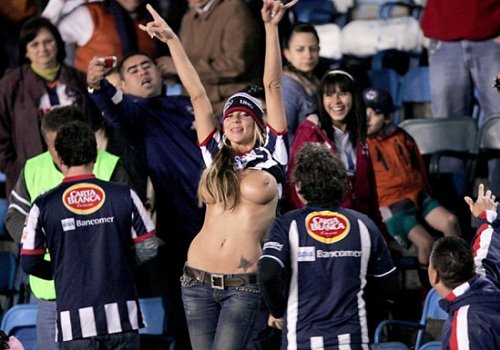 Why is MyFreeCams.com one of the most awesome websites in the history of forever? Firstly, there are hundreds of hot models online at any given time AND you can watch their live webcam feed in HQ with sound AND chat. Secondly, you don't need a credit card or have to install any dodgy software - it's all absolutely free! And finally, why do I sound so fucking excited? Because MyFreeCams really is that brilliant. Click here to check it out now!
ORSM VIDEO
STORIES FROM THE BEAT (CONTINUED)
-I got a call to investigate a death. We have to go and just make sure that the dearly departed was not the victim of foul play. Unbeknownst to me, the paramedics had already looked him over and all was okay. So I walk in to the room, and the medics had positioned the body so that he was giving me the bird. I guess early rigor mortis allows you to "position" the body as you wish. Okay I admit I laughed out loud.
-When I was a police officer we had one particular individual who was a long time street pharmaceuticals dealer. I got the arrest one day when he was finally caught with product on him. We got to the jail and as I was filling out the arrest report, I asked him the very last question on the form "handedness", "Are you right handed or left handed"? This guy looks right at me, puffs out his chest with pride, as he tells me "I can write with both hands, I'm amphibious"!
-My co-worker said he was patrolling his district one day and was approaching a main street from a side street. As he neared the corner a vehicle was making a right turn onto the side street he was traveling on. As the car turned, the driver's side rear door suddenly flew open. To his horror a child strapped in a car seat came flying out of the open door! To make things worse the driver of the car the child came out of apparently didn't realise what had happened because the car kept going! The officer quickly drove his car out into the street to block traffic and then got out. Several other people stopped too but the other car was nowhere to be seen. There was no information on who the toddler might be and for a few minutes the officer wasn't sure what to do or think. A short time later the child's frantic grandmother showed up to claim the child.
-One Sunday morning my partner and I get a call for a domestic dispute in the projects. As we approached the apartment door we hear the yelling inside. I put on my Terminator sunglasses and do my best Stevie Wonder. My partner calms everyone down as I'm facing the wall telling it to be quiet. My partner tells the husband to go take a walk. As the guy leaves the woman can't quite figure it out so she starts pointing her finger at me to see if I would flinch. I kept my eyes shut and my partner goes into his speech about equal opportunity hiring. The said she knew the police department hired the handicapped but didn't know they hired the blind.
-This officer was driving around and came across a motorist whose car had run out of gas. Fortunately they were close to a gas station so he pushed him to the pumps and left him to gas up. A few minutes later a call comes out dispatching officers to a theft of gas which just occurred at the same station. The suspect vehicle? The same one my buddy just pushed in there! I think the dumbest part of the story was the thief was a security guard for a local company.
-I have always thought that parents cause a lot of the problems for cops. We had this guy last night, all off his head on methamphetamine. He almost got shot, because he was carrying a fake gun which looked real. He had this with him to protect himself from the invisible demons he saw only when high. After arresting him, we talked to his girlfriend. She was 17. He was 37. That is bad enough, but when we called her dad to come pick her up from his home several hundred miles away, he was totally cool with this. "Kids do stuff, officer." This kid "stuff" was taking a greyhound bus 200 miles to spend the night at a cheap ass motel with her 37yo boyfriend.
-It was New Year's Eve and our FOP lodge was hosting a dinner near a busy intersection. About 9pm the 25+ off duty cops that were in attendance heard a loud noise outside the building. We all knew there had been a car wreck. Before anyone had a chance to walk out the front door to see what had happened a gal came running in. She had a little blood coming off her forehead and smelled like a brewery. It was obvious she was drunk. It was equally obvious that this gal had no idea the type of people that she was going to be talking to when she walked into the building. As she busted through the front door she made the following statement, "Whatever you do, don't call the cops because I'm drunk and that accident out there was my fault!"
-One of our FTO officers (trains new cops in patrol) came into dispatch looking completely disgusted. "Look at this!" He said pointing to a long silvery streak on his dark blue uniform pants, running from the cuff to mid-thigh. "Do I want to know what that is?" I asked. "My trainee, took so long to write this guy a speeding ticket, that while I was standing on the curb waiting, I noticed a snail had crawled up my leg. A snail!"
-One of our traffic officers happened to be driving behind a school bus loaded with high school students on their way home when one of the young Einstein's on board thought it would be hilarious to "moon" the officer. He proceeds to bare his backside out the back window as the other students howl with laughter. That is until the officer lights the bus up, pulls it over and climbs on-board. This officer is well built happy so I'm sure he was pretty intimidating as he headed for the back of the bus. Our officer grabs him and on his way out tells the driver he'll make sure this one gets home alright. Imagine the phone call to the parents!
-My wife and I are on the way to Vegas. We were, shall we say, flying a bit faster than necessary? We get pulled over by the Highway Patrol. Generally, not good news, even for a cop. They have been known to write us up just like anyone else. In any case, the kind gentleman comes to the window, and I blurt out, "I'm a cop, but I am not armed." Stupid. His reply, "Then why tell me you are a cop?" Good question... probably because I don't want a $500 ticket? I come up with "In case you find out on the computer and then think I might be armed... you know, a safety thing officer!" In any case, I get lucky. Stern warning only. By no means as a result of my quick thinking!
-I was working evening shift and dispatch sent me to a bad wreck at a main intersection. I pulled up and there were several cars damaged and a few people injured. I asked dispatch to send an ambulance. They asked me what the injuries were so I walked around to the cars, looked in and tried to guess on age, sex and type of injuries. I got to one car with two females inside. The passenger was bleeding from her head. I radioed dispatch and said, "mid-30's female with a head injury." I looked at the obviously pregnant driver (she had to be 8 or 9 months pregnant) and said, "and one maternity patient." The driver looked at me and said, "I'm not pregnant." Oops. I said, "I know ma'am, that is just police talk."
-In Phoenix, looking for a murder suspect. We had a few local cops with us, but basically it was us. We pull up to a house where the suspect's father lives. He says they guy is not home, so we ask for permission to search. He says sure. Once inside, we find no suspect... then I see a body-sized duffle bag. It's a long shot, but we agree we should open it. I cover it with my .45, and my partner opens it. Inside: 350 lbs. of cocaine, bricked and ready to ship. The subsequent search shows this is a major drug packaging location.
-I simply cannot believe this one, so I had to write it down: I stopped a guy, at least 80 years old, for speeding, ON RADAR for god sakes. He was going 30 over the limit no problem. The old coot (a lawyer no less) gets out of the car and challenges us, two cops in their late 20's, to a fight. Talk about having a problem with the police. We talked him down from an actual fight, but he assured us he could "take us" if he wanted to.
ORSM VIDEO
Want to contribute to Orsm? Just click here and do eeeet!!
A man met a beautiful blonde lady and decided he wanted to marry her right away.
She said "But we don't know anything about each other". He said "That's all right, we'll learn about each other as we go along".
So she consented, they were married, and off they went on a honeymoon at a resort.
One morning they were lying by the pool, when he got up off of his towel, climbed up to the 10 metre board and did a two and a half tuck, followed by three rotations in the pike position, at which point he straightened out and cut the water like a knife.
After a few more demonstrations, he came back and lay down on the towel.
She said "That was incredible!" He said "I used to be an Olympic diving champion. You see, I told you we'd learn more about each other as we went along".
So she got up, jumped in the pool and started doing laps.
After seventy-five laps she climbed out of the pool, lay down on her towel and was hardly out of breath. He said "That was incredible! Were you an Olympic endurance swimmer?" "No" she said "I was a prostitute, but I worked both sides of the river!"
NOT SURE WHAT IT'S FOR BUT I SUPPORT THE BEE CHALLENGE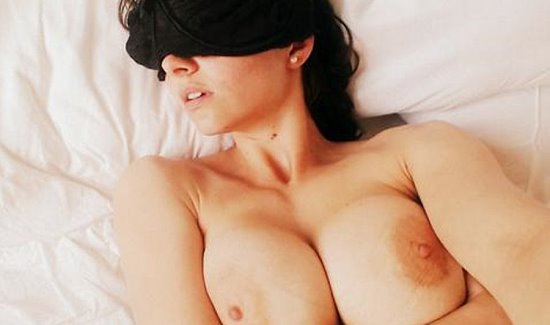 Every time a new pope is elected, there are a lot of rituals and ceremonies that have to be gone through, in accordance with tradition.
Well, there's one tradition that very few people know about. Shortly after the new pope is enthroned, the chief rabbi seeks an audience. He is shown into the pope's presence, whereupon he presents him with a silver tray bearing a velvet cushion.
On top of the cushion is an ancient, shrivelled parchment envelope. The pope symbolically stretches out his arm in a gesture of rejection. The chief rabbi then retires, taking the envelope with him and does not return until the next pope is elected.
John XXIII was intrigued by this ritual, whose origins were unknown to him. He instructed the best scholars of the Vatican to research it, but they came up with nothing. When the time came and the chief rabbi was shown into his presence, he faithfully enacted the ritual rejection but, as the chief rabbi turned to leave, he called him back.
"My brother" the pope whispered "I must confess that we Catholics are ignorant of the meaning of this ritual enacted for centuries between us and you, the representative of the Jewish people. I have to ask you, what is it all about?"
The chief rabbi shrugs and replies "But we have no more idea than you do. The origin of the ceremony is lost in the traditions of ancient history". The pope said "Let us retire to my private chambers and enjoy a glass of wine together, then, with your agreement, we shall open the envelope and discover at last the secret".
The chief rabbi agreed. Fortified in their resolve by the wine, they gingerly pried open the curling parchment envelope and with trembling fingers, the chief rabbi reached inside and extracted a folded sheet of similarly ancient paper. As the pope peered over his shoulder, he slowly opened it. They both gasped with shock... it was the bill for the last supper.
RANDOM SHITE
PICTURE THIS: YOU GO TO A WEBSITE. HOOK UP WITH AN ACTUAL REAL GIRL. GET A BILL FOR $0. HERE'S HOW
Frank always looked on the bright side. He would constantly irritate his friends with his eternal optimism. No matter how horrible the circumstance, he would always reply "It could have been worse".
To cure him of his annoying habit, his friends decided to invent a situation so completely bad, so terrible, that even Frank could find no hope in it.
On the golf course one day, one of them said "Frank did you hear about Tom? He came home last night, found his wife in bed with another man, shot them both and then turned the gun on himself!"
"That's awful" said Frank "But it could have been worse". "How in the hell" asked his angry friend "Could it have been worse?" "Well" replied Frank "If it had happened the night before, I'd be dead now!"
PURE HAYLEY FAPWORTHY AWESOMENESS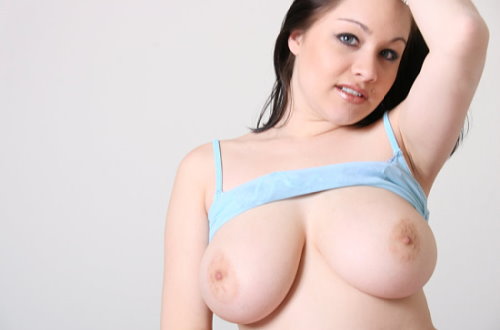 A newlywed couple arrives in their sumptuous honeymoon suite, and it turns out they are both virgins. Brought up the old traditional way, neither of them really knows how to have sex.
So after about half a painful hour of abortive attempts to get it on, an idea occurs to the husband. "OK, honey" he says "this is what we'll do. I'll go into the closet and you go into the bathroom. We'll both get undressed and turn off the lights in the bedroom. And then on the count of three we'll both rush out at each other and then it will just happen in the middle of the bedroom".
The wife is a bit unsure about this, but since she doesn't have any better ideas she agrees. So, the husband goes into the closet and the wife goes into the bathroom and they both get undressed.
The anticipation is driving the husband mad and as he takes off his clothes he gets an enormous erection. The wife turns off the lights and on the count of three they both rush into the bedroom towards each other. But since the room is dark the husband gets disoriented and runs by his wife… right into the dresser. He hits the dresser so hard that he passes out from the pain.
The next thing he remembers is coming to in a hospital bed, with a doctor looking down at him. His throbbing dick is still so painful that he moans to the doctor "Doc, doc, how bad is it?" "That's nothing, son. Wait till you see your wife! We still haven't gotten her off the doorknob".
ORSM VIDEO
Well that was splendid but sadly must come to an end. What you need to know at this point is:
-Check out the site archives. Literally my life's work neatly provided for your perusing pleasure.
-Next update will be next Thursday. Do you know this?
-Tell your friends, family, colleagues, co-workers and neighbours to check out ORSM-DOT-NET otherwise my friend Ray will beat you so bad your wheelchair is going to need a wheelchair.
-Need to clear your conscience? Judge me? Want to fight me? Threaten me? Sit on my lap and talk about the first thing that pops up? Show me the twins? Then go for it! Just make sure you email me here!
Until next time be good, stay off the chems and stop thinking about my schlong. Enjoy. Mr. Orsm.