Welcome to... something something Christmas.
Was really starting to feel like this day would never come but finally, here we fucking are. Thank god for that and thank god the year is practically over because its felt like I've been under siege for the entire thing. Obviously, for whatever reason, there's a lot of what goes on in and around my little world that doesn't end up being blogged but if it did you I'm sure everyone would agree its been drama after cluster fuck after fail after calamity after fuck up. Does that make it a bad year? No. Could it have been better? Ohhh abso-fucking-lutely!
Achievements... starting the house build was the main one. Sure it was 18 whole months after deciding we wanted to build but in 10 years who will care... right? I focussed hard on improving my health too. After shedding craploads of fat over the last few years I felt like my health suffered so making sure my intake was better as well as quitting the cigs has my body much, much happier. Best part is/was not getting frequent colds and flus as was the case last year. Unachievements... I wouldn't have minded [even a tiny bit] more downtime. Having a week away in April was good and a couple of days off here and there helped but the stress of building plus the enormous workload of this site plus the insanity of family plus I can't even remember half the other shit which required time and attention, are all getting too much. Very rare to have a day where nothing is on or something needs doing or whatever and there's never a chance to sit back and enjoy anything. Definitely a habit I aim to break.
As is the tradition on the Christmas update, lets run through a few interesting Orsm stats. Beginning with the videos, don't ask me why but a loop called 'riding the longest cock' had over 300k views. Do you guys like cock or just wanna see how you compare...? Second and third most popular were this and this. Image galleries next and it appears that the ideas of girls with dogs really appeals to you little sickos because this got over 175k visits with public flashing and wet t-shirts responsible for countless masturbations also. 2500 people found Orsm by searching for 'aboriginal porn' and some even got here Googling 'uncircumcised creampie' and 'worlds biggest human vagina'. Definitely something to hang my hat on. For me the most baffling stat is browsers - Chrome and Internet Explorer are almost tied. Do yourself a favour and switch to Chrome. IE is a giant pile of whatever male infertility feels like. And finally, whilst 110M visitors over the past year is incredibly impressive, I have absolutely no idea what the real number is because apparently I fucked up the tracking somehow. Oh and the stat I'm most proud of is that today's update is the 51st consecutive update. Aside from the week or two I take off over Christmas every year, the last time that didn't happen was 2009.
Massive-huge-ridiculously-gigantic-OTT thanks to everyone who contributed to Orsm. And by that I mean filling my inbox regularly or just surfing by. Its all greatly appreciated... even though I'm terrible at replying to emails.
The next few weeks are supposed to be my time but there seems to be an orchestrated effort by friends and fam to hijack it. No fucking way, fuckers. I'm contemplating buying the cheapest PS3 model [no PS4 stock available until next year!] so I can sit in my jocks, downstairs where its cool and play games for days at a time whilst gorging on delicious, high calorie junk food. As for Christmas Day... already not looking forward to it. Exactly the same antics we go through every year are well under way and I have to just grin and bear it for the sake of keeping the peace. FMF.
Alright lets get on with the last update for the year. It's a monster and I'm exhausted from the hours that went into putting it all together. Almost forgot - there's a bunch of Easter eggs up and down this page. Check it...
Demented - Megadeth Xmas - Badass Bitch - Surely Not - Santa's Brawl - Brooklyn's Nip - Club Babes - Ugly Tits
What A Tool - Think Twice - XMAS Fuck - Dick Queen - Stupidity - Bath-gasm - What A Bod - Naked Gift - LOVE Her
Side Boobie - Hot Camslut - Throat Fuck - Up Yours! - Get It Off - Eat Boot!! - Trip Balls - Orgas-umm - Disturbing
What do black kids get for Christmas? Your bike.
--
Paddy says to Mick "Christmas is on Friday this year". Mick said "Let's hope it's not the 13th then".
--
This year, I hosted Christmas Dinner for family, far and wide, and everyone was encouraged to bring all the children and grandchildren as well. During dinner, my four-year-old granddaughter stared at me sitting across from her. The girl could hardly eat her food for staring. I checked my shirt for spots, felt my face for food, patted my hair in place but nothing stopped her from staring at me. I tried my best to just ignore her but finally it was too much for me. I finally asked her "Why are you staring at me?" Everyone at the table had noticed her behaviour and the table went quiet waiting for her response. My little granddaughter said "I'm just waiting to see how you drink like a fish".
--
Christmas is like any other day for me, sitting at the table with a big fat bird who doesn't gobble any more.
--
A little girl goes to see Santa Claus at the local shopping mall. When she arrives and sits down on Santa's lap Santa asks "What do you want for Christmas little girl?" "I want a Barbie and a GI Joe" says the little girl. "But Barbie comes with Ken" Santa says. "No... Barbie cums with GI Joe! She only fakes it with Ken..."
--
I asked the wife what she wanted for Christmas. "A divorce" she said. "I wasn't thinking of spending that fucking much" I told her...
--
The four stages of life: 1) You believe in Santa Claus; 2) You don't believe in Santa Claus; 3) You are Santa Claus; 4) You look like Santa Claus.
--
The kids today don't know they're born. Not like us when we were young. We were so poor in our house that on Christmas morning, if you didn't wake up with an erection, you had bugger all to play with!
ORSM VIDEO
Dear Santa,
How are you? How is Mrs Claus? I hope everyone, from the reindeer to the elves, is fine. I have been a very good boy this year. I would like an Xbox One with Call of Duty IV and an iPhone 4 for Christmas. I hope you remember that come Christmas Day.
Merry Christmas, Timmy Jones
--
Dear Timmy,
Thank you for your letter. Mrs Claus, the reindeer and the elves are all fine and thank you for asking about them. Santa is a little worried all the time you spend playing video games and texting. Santa wouldn't want you to get fat. Since you have indeed been a good boy, I think I'll bring you something you can go outside and play with.
Merry Christmas, Santa Claus
--
Mr Claus,
Seeing that I have fulfilled the "naughty vs. Nice" contract, set by you I might add, I feel confident that you can see your way clear to granting me what I have asked for. I certainly wouldn't want to turn this joyous season into one of litigation. Also, don't you think that a jibe at my weight coming from an overweight man who goes out once a year is a bit trite?
Respectfully, Tim Jones
--
Mr Jones,
While I have acknowledged you have met the "nice" criteria, need I remind you that your Christmas list is a request and in no way is it a guarantee of services provided. Should you wish to pursue legal action, well that is your right. Please know, however, that my attorneys have been on retainer ever since the Burgermeister Meisterburger incident and will be more than happy to take you on in open court. Additionally, the exercise I alluded to will not only improve your health, but also improve your social skills and potentially help clear up a complexion that looks like the bottom of the Burger King fry-bin most days.
Very Truly Yours, S Claus
--
Now look here Fat Man,
I told you what I want and I expect you to bring it. I was attempting to be polite about this but you brought my looks and my friends into this. Now you just be disrespecting me. I'm about to tweet my boys and we're gonna be waiting for your fat ass and I'm taking my game console, my game, my phone, and whatever else I want. WHATEVER I WANT, MAN!
T-Bone
--
Listen Pizza Face,
Seriously??? You think a dude that breaks into every house in the world on one night and never gets caught sweats a skinny G banger wannabe? "He sees you when you're sleeping; He knows when you're awake". Sound familiar, genius? You know what kind of resources I have at my disposal. I got your shit wired, Jack. I go all around the world and see ways to hurt people that if I described them right now, you'd throw up your Totino's pizza roll all over the carpet of your mum's basement. You're not getting what you asked for, but I'm still stopping by your crib to stomp a mud hole in your ass and then walk it dry. Chew on that, Petunia.
S Clizzy
--
Dear Santa,
Bring me whatever you see fit. I'll appreciate anything.
Timmy
--
Timmy,
That's what I thought you little cunt.
Santa
CHRISTMAS AMATEURS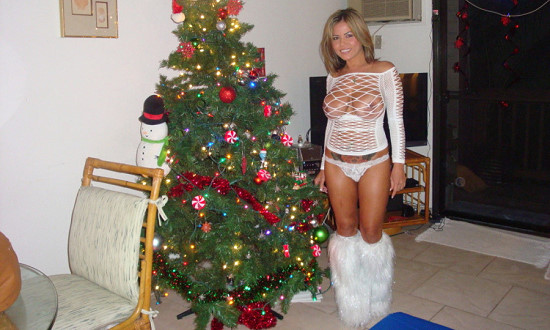 DIARY OF AN AUSSIE RECENTLY MOVED TO THE US
DECEMBER 8
It's started to snow. The first of the season, and the wife and I took our cocktails and sat by the window watching the soft flakes drift down all over the area. It was BEAUTIFUL!
DECEMBER 9
We awoke to a big beautiful blanket of crystal white snow covering the landscape. What a fantastic sight. Every tree and shrub covered with a beautiful white mantle. I shovelled snow for the first time in years and loved it. I did both our driveway and our sidewalk, and the neighbour's walk. Later the snowplough came along and covered up our walks with compacted snow from the street so I shovelled them again.
DECEMBER 12
The sun has melted all our lovely snow. Oh well, I'm sure we will get some more before the lovely winter is through.
DECEMBER 14
It snowed 8 inches last night and the temperature dropped to 20 degrees below zero. Shovelled the driveway and the sidewalk again and the snowplough came by and did its trick again.
DECEMBER 15
Sold my van and bought a 4 x 4 blazer so I can drive in the snow. Bought snow tires for wife's car.
DECEMBER 16
Fell on my ass on the ice in the driveway. All that was hurt was my feelings.
DECEMBER 17
Still cold (below zero in the a.m.) and icy roads make for very tough driving.
DECEMBER 20
Had another 14 inches of the white stuff last night. More shovelling in store for me today. The goddam snowplough came by twice.
DECEMBER 22
We are assured of a white Christmas because 13 inches of the white shit fell today, and with this freezing weather it won't melt till August. Got all dressed up to go out and shovel (boots, jump suit, heavy jacket, scarf, earmuffs, gloves, etc.) and then I got the urge to pee.
DECEMBER 23
I was going to go ice fishing today but my worms froze and I didn't want the fish to break their teeth on my bait.
DECEMBER 24
If I ever catch the son of a bitch that drives that snowplough I'll drag him through the snow by the balls. I think he hides around the corner and waits for me to finish shovelling and then he comes down the street 100 miles per hour and throws snow all over what used to be my lawn.
DECEMBER 25
Merry Christmas. They predict 20 more inches of the white stuff tonight. Do they know how many shovels full of snow 20 inches is? To hell with Santa, he doesn't have to shovel that white shit. The snowplough driver came by asking for a donation. I hit him over the head with the snow shovel.
DECEMBER 26
We got 28 inches and then some. I must be going snowblind or have a severe case of cabin fever because the wife is starting to look good to me.
DECEMBER 27
The toilet froze. If you go outside don't eat the brown snow.
DECEMBER 28
I set fire to the house. Now that white shit won't cling to the roof!
ORSM VIDEO
Peter woke up after the annual office Christmas party with a pounding headache, cotton-mouthed and utterly unable to recall the events of the preceding evening. After a trip to the bathroom, he made his way downstairs, where his wife put some coffee in front of him.
"Mary" he moaned "tell me what happened last night. Was it as bad as I think?" "Even worse" she said, her voice oozing scorn. "You made a complete fool of yourself. You succeeded in antagonising the entire board of directors and you insulted the Chairman of the company, right to his face".
"He's an arsehole" Peter said. "I could piss on him". "You did" came the reply. "And he fired you!"
"Well, fuck him" said Peter. "I did" said Mary. "That's why you're back at work on Monday".
THE GIRLS OF CHRISTMAS
Turmoil rocked Heaven this morning as allegations arose that God had had an affair with a former worshipper. The scandal was begun when a 21 year old woman, known only as Mary, claimed that she had given birth to God's "only son" last week in a barn in the hamlet of Bethlehem. Sources close to Mary claim that she "had loved God for a long time" that she was constantly talking about her relationship with God, and that she was "thrilled to have had his child". In a press conference this morning, God issued a vehement denial, saying that "No sexual relationship existed" and that "the facts of this story will come out in time, verily".
Independent counsel Kenneth Beelzebub immediately filed a brief with the Justice department to expand his investigation to cover questions of whether any commandments may have been broken, and whether God had illegally funnelled laundered money to his illegitimate child through three foreign operatives known only as the "Wise Men". Beelzebub has issued subpoenas to several angels who are rumoured to have acted as go-betweens in the affair. Critics have pointed out that these allegations have little to do with the charges that Beelzebub was originally appointed to investigate, that God had created large-scale flooding in order to cover up evidence of a failed land deal.
In recent months, Beelzebub's investigation has already been expanded to cover questions surrounding the large number of locusts that plagued God's political opponents in the last election. As well as to claims that the destruction of the cities of Sodom and Gomorrah was to divert attention away from a scandal involving whether the giveaway of a parcel of public land in Promised County to a Jewish special interest group was quid pro quo for political contributions.
If these allegations prove to be true, then this could be a huge blow to God's career, much of which has been spent crusading for stricter moral standards and harsher punishments for wrongdoers. Indeed, God recently outlined a "tough-on-crime" plan consisting of a series of 10 "Commandments" which has been introduced in Congress in a bill by Rep. Moses. Critics of the bill have pointed out that it lacks any provisions for the rehabilitation of criminals, and lawyers for the ACLU are planning to fight the "Name in Vain" Commandment as being an unconstitutional restriction on free speech.
RANDOM SHITE: CHRISTMAS EDITION
Why is MyFreeCams.com one of the most awesome websites in the history of forever? Firstly, there are hundreds of hot models online at any given time AND you can watch their live webcam feed in HQ with sound AND chat. Secondly, you don't need a credit card or have to install any dodgy software - it's all absolutely free! And finally, why do I sound so fucking excited? Because MyFreeCams really is that brilliant. Click here to check it out now!
READER MAIL
Contemplated ditching the mail and saving it until next we meet but with no updates for a couple of weeks I wanted to make sure you fuckers had enough to keep yourselves occupied. That's just the kind of awesome human being I am. Round of applause anyone...? How about cash donations then??
Got something cool you wanna share? Some wisdom to impart? Pics of your tasty girlfriend or a slutty ex? Want to show the world your bob's? Got messed up videos? A funny joke? An UNfunny joke? A big "fuck you Orsm you fucking fuck"? Random pictures? A golden ticket? Herpes? Got an attitude? An idea? Feeling abusive? Want to proposition me? Serenade me? Play with my dick? Suck my dick? Lick my dick? Sit on my dick? Grope my dick? Cover my dick with chocolate? Cover my dick with chocolate AND pralines? Send them my way! Send them ALL my way! With some luck they'll will end up on this very page and be seen by millions of people from other countries, communities, counties, municipalities, shires, suburbs, states, locales, regions, planets, dimensions and so on for years to come. All you must do is click here and send, send send!
Brett wrote:
Subject: New full trailer for new movie Deflection
Hi Mr Orsm, Thought you may be interested in the new trailer for our upcoming horror film "Deflection". Thanks
Mike wrote:
Subject: NYC Traffic Agents can't ticket Muslims (parking)
Have we had just about enough of the BS... Come on people WAKE UP. OK all you people who thought that these Muslims are only causing problem in Spain – France etc. WELL WAKE UP AND SMELL THE DONKEY CRAP
Paige wrote:
Subject: Travel Filth
What $5 will get you in terms of a hotel in India.
It's India... -Orsm
xitz wrote:
Subject: Something BIG Out There!
Pic taken on Monday night between Dunsborough - Busselton....near Siesta Park. It's a big bite ....

I guess its better that they eat eachother than eat us... -Orsm
<with held> wrote:
Subject: funny pic
Great site. Thought I would share pic of a sale at a Canadian Super Store. Withhold address please.

BARGAIN. -Orsm
Brian

wrote:
Subject: A Picture Of Just How Big Australia Actually Is.


Just a little map that you may find rather interesting .. AMAZING I never thought about it like that. . This gives you a good idea of how big "Australia" actually is! ...
Paul Mick wrote:
Subject: Emailing
America at it's best.

Sad... but ingenious! -Orsm
Alex wrote:
Subject: Error 104
Hey dude I'm about to neck myself your web sites down!!!

Rule #1 of running your own website: fuck ups dont happen until about 10 minutes after you've gone to bed. -Orsm
<

with held

> wrote:
Subject: Nice Pix


Obama and Mrs at Mandela's funerla shindig. Check out Mrs. O's reaction to the floozie Danish PM's overtures on Mr. O. The look on her face is killah!!! As for the toothpaste toon, you will never look at toothpaste the same again. Hide my deets please.
Colin wrote:
Subject: Emailing
Honesty is the best policy...

As long as we can all agree that 'things' go in mouths then I'm good with it. -Orsm
<

with held

> wrote:
Subject: Funny stop sign


Saw this on the street today. Please hide my details.
Rick wrote:
Subject: Forgot the Lipstick
Don't you just hate it?? ... You get all dressed up ....hot to trot!!!... then you catch yourself in a mirror and REALISE... you forgot the lipstick...the whole look gone to custard right there!!!!

Oddly this looks like my friend Ray [before he put on the weight]... -Orsm
<

with held

> wrote:
Subject: Emailing


I saw this on the side of a car this morning and took a pic. Kinda gross really.
Mike wrote:
Subject: priceless!!!
Toilet signage at hotel ________________

*Photo taken in an alternate dimension. -Orsm
David wrote:
Subject: Flys eyes
Flys eyes with a twist.

DUDE WTF IS THAT THING? -Orsm
Ross wrote:
Subject: tool sale
Christmas Pressie Ideas

Truth in advertising... -Orsm
Kel wrote:
Subject: CHICKEN WIRE.
Born in Nairobi, Kenya, Ivan spent his childhood in Africa, England, Wales and Germany . When not outside enjoying the natural environment, Ivan was drawn to all forms of artistic expression, and began drawing birds and African wildlife. As an adult, Ivan worked mostly in construction, but art was always an important part of his life. Ivan would spend all of his spare time learning about art, experimenting and trying to explore each medium to its potential. Ivan exhibited his sculpture and paintings in group exhibitions at the Guildhall Grantham, before emigrating to Australia in 1994. He now lives in the Gold Coast Hinterland.
R.W. Rick

wrote:
Subject: Emailing


Canadian Snow Humour
Clinton wrote:
Subject: MY HOTT ASS WIFE
MY FINE WOMAN SHOWIN ME HER PRETTY UPSKIRT FAT PUSSY...FROM H TOWN TEXAS...LOVE YOUR SITE...

Nice vagina. -Orsm
Fisheyebass wrote:
Subject: 25 Celebrities when they were young...
25 famous celebrities when they were much much younger. Some still look similar, some are pretty much unrecognisable and some are just flat out shockers!

Hellen Mirren!! -Orsm
Jd wrote:
Subject: Emailing
Photos found in an old camera in South Africa
psycheman wrote:
Subject: 3 times in 3 minutes
Mr. Orsm, Here's one for you, wonder what kind of vitamins this guy takes?
<

with held

> wrote:
Subject: Exploding Target


A friend brought this over to "try out" we had never messed with the stuff before but I guess that we got it right, it is just too bad that he was not a better shot than he was as I had to be the one to shoot it! Please with hold details.
<with held> wrote:
Subject: Little Bugger's Got The Moves
All he needs is a tune...

DOn't know why but this creeps me out a bit. -Orsm
ian wrote:
Subject: Fucked up 'rapper'
This guy has lost the fuckin plot mate.

Yes... yes he has. -Orsm
<with held> wrote:
Subject: In Too Deep
Went too deep into enemy territory. No details please. Nice work sir.

That awkward moment when... you lose a dildo up your ass and need medical attention to remove it. -Orsm
Want to contribute to Reader Mail? Just click here and do eeeet!!
ORSM VIDEO
'TWAS THE NIGHT BEFORE CHRISTMAS...
'Twas the night before Christmas, and God it was neat
The kids were both gone,and my wife was in heat
The doors were all bolted, and the phone off the hook
It was time for some nooky, by hook or by crook.
Momma in her teddy, and I in the nude
Had just hit the bedroom and reached for the lube
When out on the lawn there arose such a cry,
That I lost my boner and poor momma went dry.
Up to the window I sprang like an elf,
Tore back the shade while she played with herself.
The moon on the crest of the snowman we'd built,
Showed a broom up his ass, clean up to the hilt.
When what to my wondering eyes should appear,
But a rusty old sleigh and eight mangy reindeer.
With a fat little driver, half out of his sled,
A sock in his ear, and a bra on his head.
Sure as I'm speaking, he was as high as a kite.
And he yelled to his team, but it didn't sound right.
Whoa Shithead, whoa Asshole, whoa Stupid, whoa Putz,
Either slow down this rig or I'll cut off your nuts.
Look out for the lamp post, and don't hit the tree,
Quit shaking the sleigh, 'cause I gotta go pee.
They cleared the old lamp post, the tree got a rub,
Just as Santa leaned out and threw up on my shrub.
And then from the roof we heard such a clatter,
As each little reindeer now emptied his bladder.
I was donning my jacket to cover my ass,
When down the chimney Santa came with a crash.
His suit was all smelly with perfume galore,
He looked like a bum and he smelled like a whore.
That was some brothel, he said with a smile,
The reindeer are pooped, and I'll just stay here awhile.
He walked to the kitchen, himself poured a drink,
Then whipped out his pecker and pissed in the sink.
I started to laugh, my wife smiled with glee,
The old boy was hung nearly down to his knee.
Back in the den, Santa reached in his sack,
But his toys were all gone, and some new things were packed.
The first thing he found was a pair of false tits,
The next was a handgun with a penis that spits.
A box filled with condoms was Santa's next find,
And a six pair of panties, the edible kind.
A bra without nipples, a penis extension,
And several other things that I shouldn't even mention.
A cock ring, a G-string, and all types of oil,
A dildo so long, it lay in a coil.
This suff ain't for kids, Mrs Santa will shit,
So I'll leave 'em here, and then I'll just split.
He filled every stocking and then took his leave,
With one tiny butt plug tucked under his sleeve.
He sprang to his sleigh, but his feet were like lead,
Thus he fell on his ass and broke wind instead.
In time he was seated, took the reins of his hitch,
Take me home Rudolph, this night's been a bitch!
The sleigh was near gone when we heard Santa shout,
The best thing about sex is that it never wears out!
CAMEL TOES ARE JUST WHAT I NEEDED!!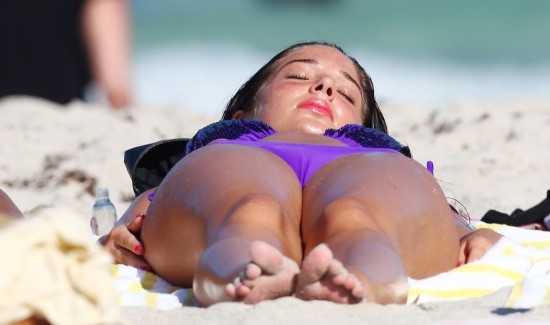 John received a parrot as an early Christmas gift. The parrot had a really bad attitude and an even worse vocabulary. Every word out of the bird's mouth was rude, obnoxious and laced with profanity.
John tried and tried to change the bird's attitude by consistently saying only polite words, playing soft music and anything else he could think of to 'clean up' the bird's vocabulary.
Finally, John was fed up and he yelled at the parrot. The parrot yelled back. John shook the parrot and the parrot got angrier and even ruder. John, in desperation, threw up his hands, grabbed the bird and shoved him into the freezer.
For a few minutes the parrot squawked and kicked and screamed. Then suddenly.... there was total quiet. Not a peep was heard for over a minute.
Fearing that he'd hurt the parrot, John quickly opened the door to the freezer.
The parrot calmly stepped out onto John's outstretched arms and said "I believe I may have offended you with my rude language and actions. I'm sincerely remorseful for my inappropriate transgressions and I fully intend to do everything I can to correct my rude and unforgivable behaviour".
John was stunned at the change in the bird's attitude.
As he was about to ask the parrot what had made such a dramatic change in his behaviour, the bird continued... "May one inquire as to what the turkey did?'
A woman takes her 16-year-old daughter to the doctor. The doctor says "Okay, Mrs Jones, what's the problem?" The mother says "It's my daughter Darla. She keeps getting these cravings, she's putting on weight, and is sick most mornings". The doctor gives Darla a good examination, then turns to the mother and says "Well, I don't know how to tell you this, but your Darla is pregnant - about 4 months, would be my guess".
The mother says "Pregnant?! She can't be, she has never ever been left alone with a man! Have you, Darla?" Darla says "No mother! I've never even kissed a man!"
The doctor walked over to the window and just stares out it. About five minutes pass and finally the mother says "Is there something wrong out there doctor?" The doctor replies "No, not really, it's just that the last time anything like this happened, a star appeared in the east and three wise men came over the hill. I'll be damned if I'm going to miss it this time!"
DON'T SPEED... YOU MIGHT MISS ONE OF THESE GIRLS IN CARS...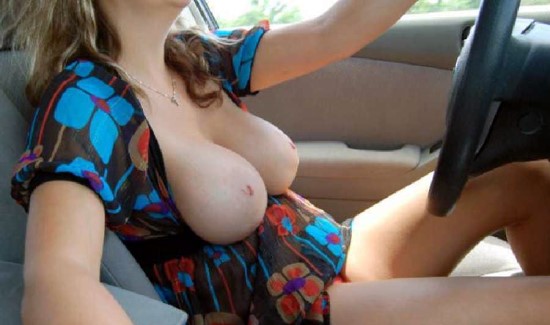 Dear Sir,
Listen, you little pricks, I've been helping you out every year, playing at being the perfect Christmas present, wearing skimpy bathing suits in frigid weather, and drowning in fake tea from one too many tea parties, and I hate to break it to ya, but IT'S DEFINITELY PAYBACK TIME! There had better be some changes around here this year, or I'm gonna call for a nationwide meltdown (and trust me, you won't wanna be around to smell it).
So, here's my 2014 resolution/wish list:
1. A nice, comfy pair of sweat pants and a frumpy oversized sweatshirt. I'm sick of looking like a hooker. How much smaller are these bathing suits gonna get? Do you have any idea what it feels like to have nylon and Velcro crawling up your butt?
2. Real underwear that can be pulled on and off. Preferably white. What bonehead at Mattel decided to cheap out and MOLD imitation underwear to my skin!? It looks like cellulite!
3. A REAL man... maybe GI Joe. Hell, I'd take Tickle-Me Elmo over that wimped-out excuse for a boyfriend, Ken. And what's with that earring anyway? If I'm gonna have to suffer with him, at least make him (and me) anatomically correct.
4. Arms that actually bend so I can push the aforementioned Ken-wimp away once he is anatomically correct.
5. Breast reduction surgery. I don't care whose arm you have to twist, just get it done.
6. A sports bra. To wear until I get the surgery.
7. A new career. Veterinarian and schoolteacher just don't cut it. How about a systems analyst? Or better yet, a webmaster!
8. A new, more 90s persona. Maybe "PMS Barbie", complete with a miniature container of chocolate chip cookie dough ice cream and a bag of chips; "Animal Rights Barbie", with my very own paint gun, outfitted with a fake fur coat and handcuffs; or "Stop Smoking Barbie", sporting a removable Nicotrol patch and equipped with several packs of gum.
9. No more McDonald's endorsements. The grease is wrecking my vinyl.
10. Mattel stock options. It's been 37 years - I think I deserve it.
Okay, Mr CEO, that's it. Considering my valuable contribution to society, I don't think these requests are out of line. If you disagree, then you can find yourself a new bimbo doll for next Christmas. It's that simple.
Yours truly,
Barbie
Dreamhouse, Malibu, CA
RANDOM SHITE #2
We've all heard the overused "#1 site for whatever" line but believe me when I say MyFreeCams.com is actually it! Hundreds of real girls getting nude in front of a webcam chatting, stripping and just about anything else you can convince them to do! You're able to watch unlimited live webcam shows with full audio and chat. Oh and did I mention it's absolutely totally 100% completely FREE!? Getting on is as easy as clicking here but be prepared to lose your day!
After being interviewed by the school administration, the prospective teacher said:
"Let me see if I've got this right. You want me to go into that room with all those kids, correct their disruptive behaviour, observe them for signs of abuse, monitor their dress habits, censor their t-shirt messages and instil in them a love for learning".
"You want me to check their backpacks for weapons, wage war on drugs and sexually transmitted diseases, and raise their sense of self-esteem and personal pride. You want me to teach them patriotism and good citizenship, sportsmanship and fair play and how to register to vote, balance a chequebook and apply for a job".
"You want me to check their heads for lice, recognize signs of antisocial behaviour, and ensure that they all pass their final exams".
"You also want me to provide them with an equal education regardless of their handicaps, and communicate regularly with their parents in English, Spanish or any other language, by letter, telephone, newsletter, and report card".
"You want me to do all this with a piece of chalk, a blackboard, a bulletin board, a few books, a big smile, and a starting salary that qualifies me for food stamps.
"You want me to do all this, and then you tell me... I CAN'T PRAY, or wear a little cross, or say "Merry Christmas" because someone might take offence?"
HITTING THE THROAT VAGINA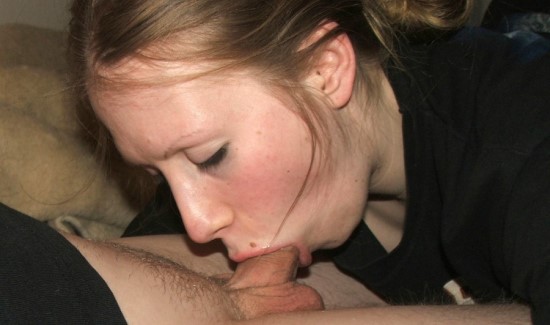 A young man called Paul wanted to purchase a gift for his new sweetheart's Christmas present and as they had not been dating for very long, after careful consideration, he decided that a pair of gloves would strike the right note, not too romantic and not too personal.
Accompanied by his sweetheart's sister he went to Harrods and bought a dainty pair of white gloves. The sister purchased a pair of panties for herself at the same time. During the wrapping the shop assistant mixed up the two items and the sister got the gloves and the sweetheart got the panties.
Without checking the contents the young man sealed the package and sent it to his sweetheart with the following note:
Dear Maria,
I chose these because I noticed that you are not in the habit of wearing any when we go out in the evening. If it had not been for your sister I would have chosen the long ones with the buttons, but she wears short ones that are easier to remove. These are a delicate shade, but the lady I bought them from showed me the pair that she had been wearing for the past three weeks and they were hardly soiled at all. I had her try yours on for me and she looked really smart even though they were a little tight on her. She also told me that her pair helps to keep her ring clean and shiny, in fact she had not needed to wash it since she had begun wearing them. I wish I were there to put them on for you for the first time, as no doubt many other hands will touch them before I have a chance to see you again.
When you take them off remember to blow into them before putting them away as they will naturally be a little damp from wearing. Just think how many times my lips will kiss them during the coming year. I hope that you will wear them for me on Friday night."
All my love, Paul
P.S. The latest style is to wear them folded down with a little fur showing.
ORSM VIDEO
Well that's it and that's me for the year. It was definitely an effort getting here so hopefully the thousands of hours I spent chained to the PC putting updates together were worth it. If not then you're probably not reading this so "FUCK YOU" to all those people.
-Check out the site archives. We got Christmas updates going back to the early 2000's.
-Next update will NOT be next Thursday. Aiming to be back on the 2nd of Jan. If not, maybe the 9th!
-Tell your friends, family, colleagues, co-workers and neighbours to check out ORSM-DOT-NET otherwise my friend Ray will report you to Facebook for tagging him in Christmas related posts. That's not his religion and he shouldn't be forced to suffer it you know!
-Need to clear your conscience? Judge me? Want to fight me? Threaten me? Sit on my lap and talk about the first thing that pops up? Show me the twins? Then go for it! Just make sure you email me here!
Until next time be good, get on the chems, drink a fuckload but don't be a dickhead on the roads. Enjoy. Mr. Krampus.