Welcome to people who suggest getting CCTV installed after something gets stolen.
Pretty fucking huge case of 'that's enough internet for me' this week. Thankfully for you guys now that this update has dropped there are no such worries lets cut the shit, pull on some rubber gloves, grab some tissues and prepare to give this place a really good clean... wait... that's not right...
FFS. I'll just let you guys figure it out. Check it...
In light of recent events in Syria concerning the Turks and Russians. I think we should prepare for the inevitable. A movie about the Americans saving the world.
--
There's a gang in this city who recruit new members by threatening them with all kinds of horrible punishments if they don't join. But enough about the church... how's your day been?
--
Penguin driving along the road notices a noise from the engine, so he stops at a garage and asks the mechanic to have a look. The mechanic says he will look but will take him 45 min. "No problem" says the penguin "I will go over the road to the ice cream shop and wait". Penguin sits in the ice cream shop eating his vanilla ice cream, but as penguins have no hands, he has to dip his beak in the ice cream. This makes a mess down his front all over his shirt. Penguin finishes his ice cream, crosses the road to the garage and asks the mechanic how he is getting on with his car. The mechanic lifts his head from under the penguin's car hood, looks at the Penguin and says "It looks like you have blown a seal". "No says the penguin. Its only vanilla ice cream".
--
One morning while making breakfast, a man walked up to his wife, pinched her on the butt and said "If you firmed up, we could get rid of your control top panty hose". While this was on the edge of intolerable, she kept silent. The next morning the man woke his wife with a pinch on each of her breasts and said "You know, if you firmed these up, we could get rid of your bra". This was beyond a silent response, so she rolled over and grabbed him by his "weenie". With a death grip in place, she said "You know, if you firmed this up, we could get rid of the gardener, the postman, the pool man, and your brother".
--
A local lawyer was sitting in his office the other morning when in walked a beautiful young lady. Without any preliminaries she said she wanted a divorce. "On what grounds?" asked the lawyer. "I don't think he is faithful to me" she replied. "And what makes you think he isn't faithful?" asked the lawyer. "Well" replied the young lady "I don't think he is the father of my child".
--
I was on this line that met a geometrical curve at a common point without actually intersecting its surface. Sorry, I went off on a tangent there.
--
Our fuse box blew yesterday so my hubby waited in for the guy to come and fix it. "It's all working now" my husband said, when he phoned me. "Ian did great job". "Ian? I said his name is Jim". "Well that is funny" he replied "it said ELECTRIC IAN on his van".
--
I went into a shop the other day and everything was on shelves way too high for anyone to reach. It was an inconvenience store.
--
A man found a tennis ball while out jogging and put it in his pocket to give his dog back home. As he stopped to wait at the traffic lights, a woman next to him couldn't help but notice the large bulge in his trouser pocket. "Tennis ball" the man said. "Oh, that must be painful, she replied". "I had tennis elbow once!"
--
A guy and a girl meet at a bar. They get along so well that they decide to go to the girl's place. A few drinks later, the guy takes off his shirt and then washes his hands. He then takes of his pants and washes his hands again. The girl has been watching him and says "You must be a dentist!" The guy, surprised, says "Yes! How did you figure that out?" "Easy" she replied "you keep washing your hands". One thing led to another and they make love. After they've finished and he has taken IT out the girl says "You must be a good dentist". The guy, now with a boosted ego says "The best there is! How did you figure that out?" She says "I didn't feel a thing when you said you took it out!"
--
My wife came in out of the garden and said "Three pairs of my knickers are missing off the line". I said over the newspaper "I know, the kids from next door have them". She said "Why have they got them?" I said "They were playing pirates and they wanted some sails for their galleon."

While reading an article last night about fathers and sons, memories came flooding back to the time I took me son out for his first pint. Off we went to our local pub only two blocks from the cottage. I got him a Guinness. He didn't like it, so I drank it. Then I got him a Kilkenny's, he didn't like that either, so I drank it. Finally, I thought he might like some Harp Lager. He didn't. I drank it. I thought maybe he'd like whiskey better than beer so we tried a Jameson's, nope! In desperation, I had him try that rare Redbreast, Ireland's finest. He wouldn't even smell it. What could I do but drink it!? By the time I realised he just didn't like to drink, I was so fookin' shit-faced I could hardly push his stroller back home.
--
I was raping a woman the other night and she cried "Please, think of my children!" Kinky bitch.
--
Got one of those self-winding Japanese watches. Don't wear it that often but when I do takes bloody ages to charge up. Gave it my mate Bob who has Parkinson's - job done in a couple of hours!
--
A little boy gets up to go to the bathroom in the middle of the night. As he passes his parent's bedroom he peeks in through the keyhole. He watches for a moment, then continues on down the hallway, saying to himself "Boy, and she gets mad at me for sucking my thumb"
ORSM VIDEO
A tourist in Vienna is going through a graveyard and all of a sudden he hears music. 'Could it be Andre Rieu?' he thinks to himself. He looks around but no one can be seen, so he starts searching for the source.
He finally locates the origin and finds it is coming from a grave with a headstone that reads:
"LUDWIG VAN BEETHOVEN, 1770- 1827".
Then he realises that the music is Beethoven's Ninth Symphony and it is being played backward!
Puzzled, he leaves the graveyard and persuades a friend to return with him.
By the time they arrive back at the grave, the music has changed. This time it is the Seventh Symphony, but like the previous piece, it is being played backwards.
Curious, the men agree to consult a music scholar. When they return with the expert, the Fifth Symphony is playing, again backwards.
The expert notices that the symphonies are being played in the reverse order in which they were composed, the 9th, then the 7th, then the 5th.
By the next day the word has spread, and a crowd has gathered around the grave. They are all listening to the Second Symphony being played backward. Just then the graveyard's caretaker ambles up to the group.
Someone in the group asks him if he has an explanation for the music.
"I would have thought it was obvious" the caretaker says "He's decomposing".
WHO WANTS TO GO CAMPING THIS WEEKEND?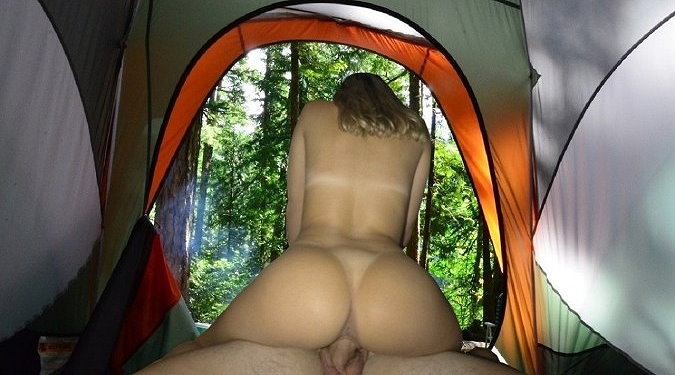 CAMPING previously: #8 - #7 - #6 - #5 - #4 - #3 - #2 - #1 - MORE >>
A fellow was getting ready to tee off on the first hole when a second golfer approached and asked if he could join him. The first said that he usually played alone, but agreed to the twosome.
They were even after the first few holes. The second chap said "We're about evenly matched, how about playing for five dollars a hole?"
The first chap said that he wasn't much for betting, but agreed to the terms.
The second chap won the remaining sixteen holes with ease.
As they were walking off number eighteen, the second chap was busy counting his $80. He confessed that he was the pro at a neighbouring course and liked to pick on suckers.
The first fellow revealed that he was the local vicar.
The pro was flustered and apologetic, offering to return the money.
The vicar said "You won fair and square and I was foolish to bet with you. You keep your winnings".
The pro said "Is there anything I can do to make it up to you?" The vicar said "Well, you could come to Church on Sunday and make a donation. And, if you want to bring your mother and father along, I'll be happy to marry them".
ORSM VIDEO
It is important for men to remember that, as women grow older, it becomes harder for them to maintain the same quality of housekeeping as when they were younger. When you notice this, try not to yell at them. Some are over-sensitive, and there's nothing worse than an over-sensitive woman.
My name is Ron. Let me relate how I handled the situation with my wife, Maggy. When I retired a few years ago, it became necessary for Maggy to get a full-time job, along with her part-time job, both for extra income and for the health benefits that we needed. Shortly after she started working, I noticed she was beginning to show her age. I usually get home from the golf club about the same time she gets home from work
Although she knows how hungry I am, she almost always says she has to rest for half an hour or so before she starts dinner. I don't yell at her. Instead, I tell her to take her time and just wake me when she gets dinner on the table.
I generally have lunch each day in the Men's Grill at the Golf Club, so eating out is not an option in the evening. I'm ready for some home-cooked grub when I hit that door. She used to do the dishes as soon as we finished eating. But now it's not unusual for them to sit on the table for several hours after dinner.
I do what I can by diplomatically reminding her several times each evening that they won't clean themselves. I know she really appreciates this, as it does seem to motivate her to get them done before she goes to bed.
Another symptom of ageing is complaining, I think. For example, she will say that it is difficult for her to find time to pay the monthly bills during her lunch hour. But, boys, we take 'em for better or worse, so I just smile and offer encouragement. I tell her to stretch it out over two, or even three days. That way, she won't have to rush so much. I also remind her that missing lunch completely now and then wouldn't hurt her any (if you know what I mean). I like to think tact is one of my strong points.
When doing simple jobs, she seems to think she needs more rest periods. She had to take a break when she was only half-finished mowing the front lawn. I try not to make a scene. I'm a fair man. I tell her to fix herself a nice, big, cold glass of freshly squeezed lemonade and just sit for a while. And, as long as she is making one for herself, she may as well make one for me, too.
I know that I probably look like a saint in the way I support Maggy. I'm not saying that showing this much patience and consideration is easy. Many men will find it difficult. Some will find it impossible! Nobody knows better than I do how frustrating women get as they get older. However, guys, even if you just use a little more tact and less criticism of your ageing wife because of this article, I will consider that writing it was well worthwhile. After all, we are put on this earth to help each other.
NOTE: Ron died suddenly on January 31 of a perforated rectum. The police report says he was found with a Calloway extra-long 50-inch Big Bertha Driver II golf club jammed up his rear end, with barely 5 inches of grip showing, and a sledge hammer laying nearby. His wife Maggy was arrested and charged with murder. The all-woman jury took only 10 minutes to find her "Not Guilty" accepting her defence that Ron, somehow without looking, accidentally sat down on his golf club.
REAL WIVES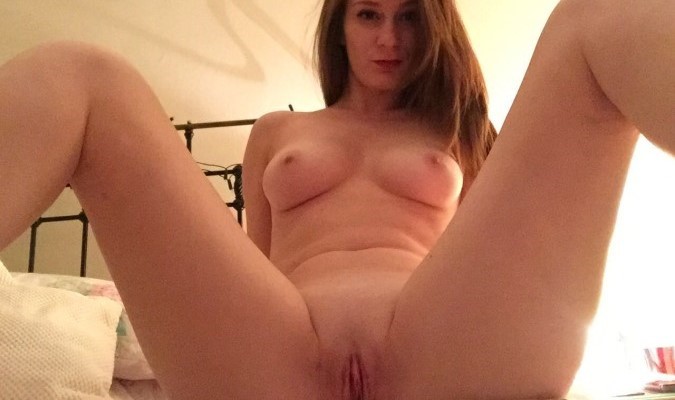 Previously: WIVES #6 - WIVES #5 - WIVES #4 - WIVES #3 - REAL WIVES #2 - REAL WIVES #1 - MORE >>
A husband and wife are getting all snuggly in bed. The passion is heating up, but then the wife stops and says "I don't feel like it, I just want you to hold me". The husband says "WHAT?"
The wife says "You must not be in tune with my emotional needs as a woman".
The husband realises that nothing is going to happen tonight and he might as well deal with it.
So, the next day the husband takes her shopping at a big department store. He walks around and has her try on three very expensive outfits. She can't decide. He tells his wife to take all three of them.
They go over and get matching shoes worth $200.
Then they go to the Jewellery Department where she gets a set of diamond earrings.
The wife is so excited. She thinks her husband has flipped out, but she does not care. She goes for the tennis bracelet. The husband says "You don't even play tennis but, okay, if you like it then let's get it".
The wife is jumping up and down, she's so excited - she cannot believe what is going on!
She says "I'm ready to go, let's go to the cash register".
The husband says "No-no-no... honey we're not going to buy all this stuff".
The wife's face goes blank.
"No honey - I just want you to HOLD this stuff for a while"
Her face gets really mad and she is about to explode and the husband says "You must not be in tune with my financial needs as a man!"
RANDOM SHITE: PART I
OLDER SHITE: 18th July I - 18th July II - 11th July - 4th July - 27th June - 20th June - 13th June - MORE >>
ORSM VIDEO
IT'S PROBABLY THE BEST THING TO EVER HAPPEN TO ONLINE PORN. SERIOUSLY. EVER. HERE'S WHY YOU'LL CARE
Far away in the tropical waters of the Coral Sea, two prawns were swimming around.
One called Justin and the other called Christian.
The prawns were constantly being harassed and threatened by sharks that inhabited the area.
Finally, one day Justin said to Christian "I'm fed up with being a prawn; I wish I was a shark, and then I wouldn't have any worries about being eaten".
A large mysterious cod appeared and said "Your wish is granted".
Lo and behold, Justin turned into a shark.
Horrified, Christian immediately swam away, afraid of being eaten by his old mate.
Time passed (as it does) and Justin found life as a shark boring and lonely. All his old mates simply swam away whenever he came close to them. Justin began to realise that his new menacing appearance was the cause of his sad plight.
While swimming alone one day he saw the mysterious cod again and he thought perhaps the mysterious fish could change him back into a prawn.
He approached the cod and begged to be changed back, and, lo and behold, he found himself turned back into a prawn.
With tears of joy in his tiny little eyes Justin swam back to his friends and bought them all a cocktail.
Looking around the gathering at the reef he realised he couldn't see his old pal.
"Where's Christian?" he asked. "He's at home, still distraught that his best friend changed sides to the enemy and became a shark" came the reply.
Eager to put things right again and end the mutual pain and torture, he set off to Christian's abode.
As he opened the coral gate, memories came flooding back. He banged on the door and shouted "It's me, Justin, your old friend, come out and see me again".
Christian replied "No way man, you'll eat me. You're now a shark, the enemy, and I'll not be tricked into being your dinner".
Justin cried back "No, I'm not. That was the old me. I've changed. I've found Cod. I'm a Prawn again Christian!"
WOOOO... MY TITS LOVE THIS SONGGGG!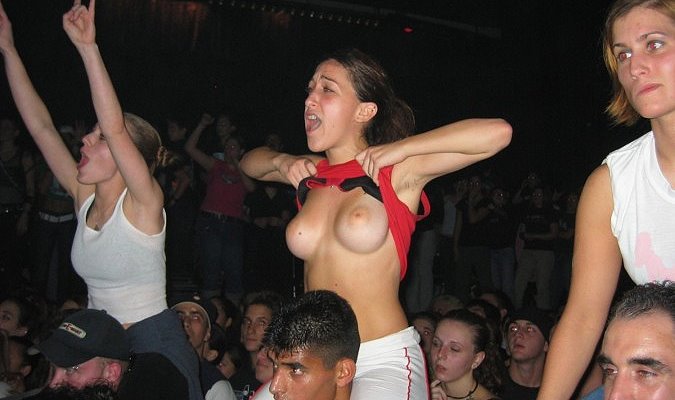 Previously: CONCERT FLASHING #4 - CONCERT FLASHING #3 - CONCERT FLASHING #2 - CONCERT FLASHING #1
ACCORDING TO WIKIPEDIA: MyFreeCams.com is a website providing live webcam performances by models, typically featuring nudity and sexual activity often ranging from striptease and dirty talk to masturbation with sex toys.
If it's on Wiki then it is FACT! ... Soooo WTF are you waiting for!? Click here!
ORSM VIDEO
The big game hunter walked in the bar and bragged to everyone about his hunting skills. The man was undoubtedly a good shot and no one could dispute that. But then he said that they could blindfold him and he would recognise any animal's skin from its feel, and if he could locate the bullet hole he would even tell them what calibre the bullet was that killed the animal.
The hunter said that he was willing to prove it if they would put up the drinks, and so the bet was on.
They blindfolded him carefully and took him to his first animal skin. After feeling it for a few moments, he announced "Bear". Then he felt the bullet hole and declared "Shot with a .308 rifle".
He was right.
They brought him another skin, one that someone had in their car trunk. He took a bit longer this time and then said "Elk, Shot with a 7mm Mag rifle.
He was right again.
Through the night, he proved his skills again and again, every time against a round of drinks.
Finally, he staggered home, drunk out of his mind, and went to sleep.
The next morning, he got up and saw in the mirror that he had one hell of a shiner. He asked his wife "I know I was drunk last night, but not drunk enough to get in a fight and not remember it. Where did I get this blackeye?"
His wife angrily replied "I gave it to you. You got into bed and put your hand down my panties. Then you fiddled around a bit and loudly announced "Skunk, killed with an axe".
33 GIRLS THAT MAKE THE OFFICE A VERY HAPPY WORKPLACE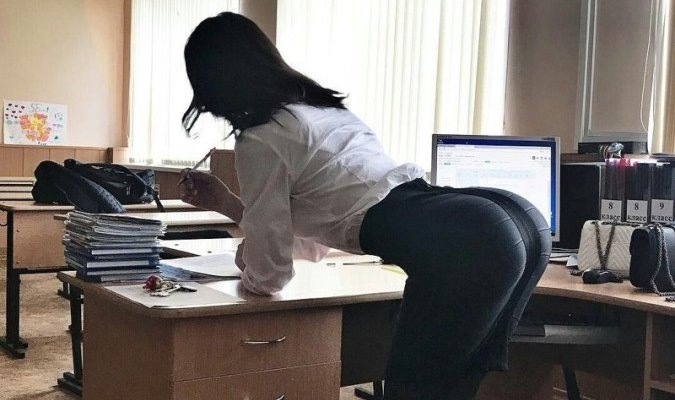 SECRETARIES previously: #6 - #5 - #4 - #3 - #2 - #1 - MORE >>
When I was 14, I hoped that one day I would have a girlfriend.
When I was 16 I got a girlfriend, but there was no passion, so I decided I needed a passionate girl with a zest for life.
In college I dated a passionate girl, but she was too emotional. Everything was an emergency; she was a drama queen, cried all the time and threatened suicide. So I decided I needed a girl with stability.
When I was 25 I found a very stable girl but she was boring. She was totally predictable and never got excited about anything. Life became so dull that I decided that I needed a girl with some excitement.
When I was 28 I found an exciting girl, but I couldn't keep up with her. She rushed from one thing to another, never settling on anything. She did mad impetuous things and made me miserable as often as happy. She was great fun initially and very energetic, but directionless. So I decided to find a girl with some real ambition.
When I turned 30, I found a smart ambitious girl with her feet planted firmly on the ground, so I married her. She was so ambitious that she divorced me and took everything I owned.
I am older and wiser now, and am looking for a girl with big tits.
ORSM VIDEO
A wedding occurred outside Alice Springs in the Northern Territory.
To keep tradition going, everyone got drunk and the bride and groom's families had a storming row and started wrecking the reception Room and generally kicking the crap out of each other, the Police were called into break up the fight. The following week, all members of both families appear in court.
The fight continues in the court room until the Judge finally brings silence with the use of his hammer, shouting "Silence in Court!"
The court room goes silent and Dingo Jack, the best man, stands up and says "Judge... I was the best man at the wedding and I think I should explain what happened".
The Judge agrees and asks Dingo Jack to take the stand.
Jack begins his explanation by telling the court that it is traditional in an indigenous wedding that the best man gets the first dance with the Bride.
The Judge says "OK". "Well" said Dingo Jack "after I had finished the first dance, the music kept going so I continued dancing to the second song... and after that the music kept going and I was dancing to the third song... when all of a sudden the Groom leapt over the table, ran towards us and gave the bride an unmerciful kick in the 'girly part'..."
The Judge instantly responded "God... that must have hurt!"
Dingo Jack replies "HURT!!?? He broke three of my fucking fingers!"
THE FIRST THING EVERYONE NOTICES... AND THESE GIRLS ARE *VERY* NOTICEABLE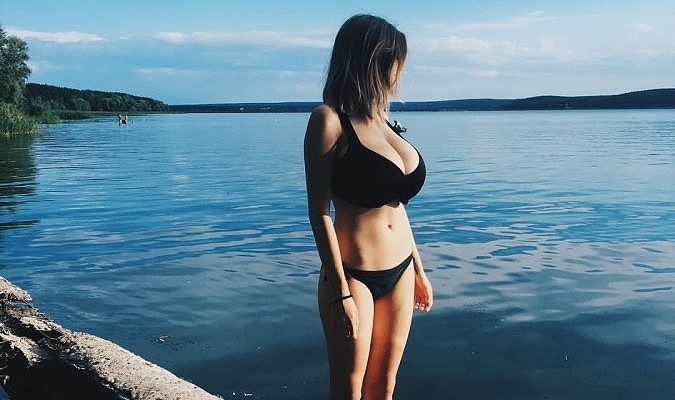 Previously: #16 - #15 - #14 - #13 - #12 - #11 - #10 - #9 - #8 - #7 - #6 - #5 - #4 - #3 - #2 - #1 - MORE >
A woman meets a man in a bar. They talk; they connect; they end up leaving together.
They get back to his place, and as he shows her around his apartment.
She notices that one wall of his bedroom is completely filled with soft, sweet, cuddly teddy bears. There are three shelves in the bedroom, with hundreds and hundreds of cute, cuddly teddy bears carefully placed in rows, covering the entire wall!
It was obvious that he had taken quite some time to lovingly arrange them and she was immediately touched by the amount of thought he had put into organising the display.
There were small bears all along the bottom shelf, medium-sized bears covering the length of the middle shelf, and huge, enormous bears running all the way along the top shelf.
She found it strange for an obviously masculine guy to have such a large collection of teddy bears, she is quite impressed by his sensitive side, but doesn't mention this to him.
They share a bottle of wine and continue talking and, after a while, she finds herself thinking 'Oh my God! Maybe, this guy could be the one! Maybe he could be the future father of my children'
She turns to him and kisses him lightly on the lips. He responds warmly. They continue to kiss, the passion builds.
And he romantically lifts her in his arms and carries her into his bedroom, where they rip off each other's clothes and make hot, steamy love.
She is so overwhelmed that she responds with more passion, more creativity, more heat than she has ever known.

After an intense, explosive night of raw passion with this sensitive guy, they are lying there together in the afterglow.
The woman rolls over, gently strokes his chest and asks coyly "Well, how was it?" The guy gently smiles at her, strokes her cheek, looks deeply into her eyes, and says "You can pick any prize from the middle shelf".
RANDOM SHITE: PART II
PICTURE THIS: YOU GO TO A WEBSITE. HOOK UP WITH AN ACTUAL REAL GIRL. GET A BILL FOR $0. HERE'S HOW
Robert, 85, married Susan, a lovely 25-year-old. Since her new husband is so old, Susan decides that after their wedding she and Robert should have separate bedrooms, because she is concerned that her new, but aged, husband may over-exert himself if they spend the entire night together.
After the wedding festivities Susan prepares herself for bed and the expected knock on the door.
Sure enough the knock comes, the door opens and there is Robert, her 85-year-old groom, ready for action. They unite as one.
All goes well, Robert takes leave of his bride, and she prepares to go to sleep.
After a few minutes, Susan hears another knock on her bedroom door, and it's Robert. Again, he is ready for more action! Somewhat surprised, Susan consents for more coupling.
When the newlyweds are done, Robert kisses his bride, bids her a fond good night and leaves.
She is set to go to sleep again but, you guessed it, Robert is back again, rapping on the door and is as fresh as a 25-year-old, ready for more lovin'. And, once more they enjoy each other.
But as Robert gets set to leave again, his young bride says to him "I am thoroughly impressed that at your age you can perform so well and so often! I have been with guys less than a third of your age who were only good once. You are truly a great lover, Robert".
Robert, somewhat embarrassed, turns to Susan and says "You mean I was here already?"
MORAL OF THE STORY: don't be afraid of getting old; Alzheimer's has its advantages.
[PORNSTAR] ALICE GREEN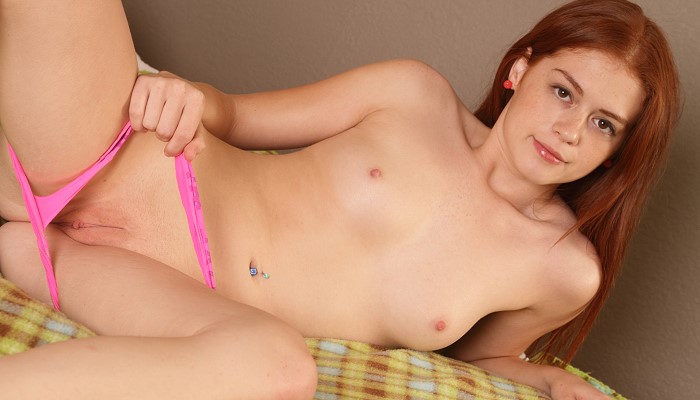 ALICE GREEN AT PORNHUB: REDHEAD SUCKS COCK - GIVES GREAT HEAD - MOMMY AND ME - RED GETS A BBC
Previously: EMMA - VICTORIA - SARA - AVERY - GIANNA - ALEKSA - CHI CHI - KASIA - EMILY - AURIELEE - MORE >>
A man and woman were married for many years. Whenever there was a confrontation, yelling could be heard deep into the night.
The old man would shout "When I die, I will dig my way up and out of the grave and come back and haunt you for the rest of your life!"
Neighbours feared him. The old man liked the fact that he was feared.
Then one evening, he died when he was 98.
After the burial, her neighbour's, concerned for her safety, asked "Aren't you afraid that he may indeed be able to dig his way out of the grave and haunt you for the rest of your life?"
The wife said "Let him dig. I had him buried upside down... and I know he won't ask for directions".
ORSM VIDEO
Well we folks we made it. Read on for what you need to know.
-Follow me on Facebook. All the SFW stuff you see on Orsm flows there; from time to time..
-Check out the archives. They're like discovering boobs for the first time.
-Next update will be next Thursday. Of this we can be somewhat sure.
-Tell your friends, family, colleagues, co-workers and neighbours to check out ORSM-DOT-NET otherwise my friend Ray will have you bashed.
-Need to clear your conscience? Judge me? Want to fight me? Threaten me? Sit on my lap and talk about the first thing that pops up? Show me the twins? Then go for it! Just make sure you email me here!
Until next time be good, stay off the chems and embrace the anxiety. Enjoy. Mr. Orsm.